Burritos de Chorizo con Huevos (Mexican Chorizo and Egg Burritos)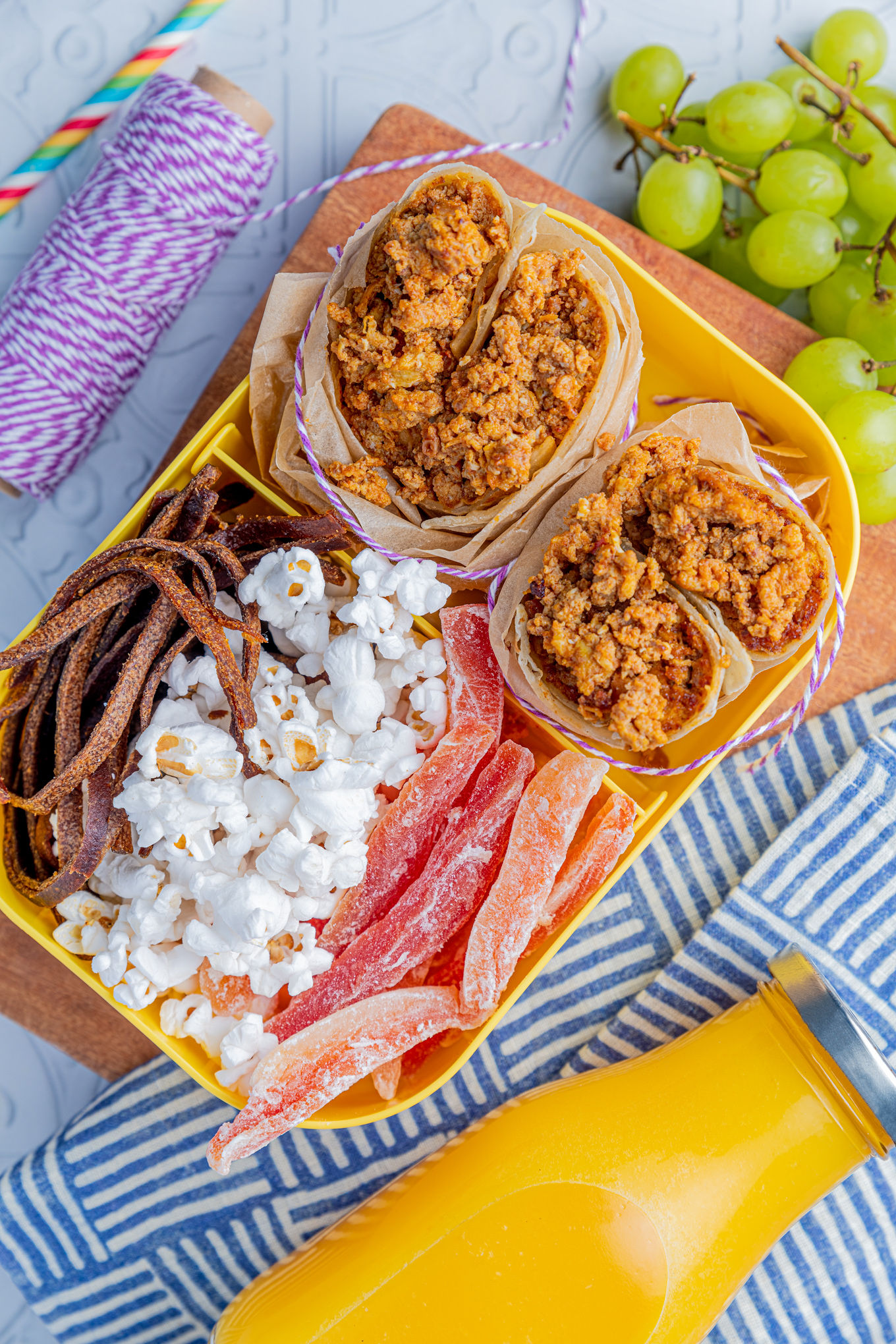 Now that Amado is back in school and we have resumed a routine, I'd like to share an easy burrito recipe that's great for both children and adults. Chorizo burritos are our go-to snack for road trips, picnics, and lunches. Recently I started making them in large batches and freezing them, too!
For more protein-packed lunch inspiration, check out my "Huevos-to-Go: Lunch Ideas for the Entire Family" blog post.
Scrambled eggs with chorizo is a staple Mexican breakfast dish that I grew up loving. Typically, it's served with a side of refried beans and corn tortillas. When wrapped into a flour tortilla, it's perfect to pack for lunch.
WHAT IS CHORIZO?
Mexican chorizo, not to be confused with Spanish chorizo, is a somewhat spicy sausage that is sold raw and traditionally made out of pork meat. Nowadays different types of chorizo including beef, soy, and other options are readily available. In Mexico, I've even seen green chorizo and ones made with chicken!
In my family, we cook the chorizo and add scrambled eggs for chorizo con huevos, or add it to diced potatoes, for chorizo con papas. Both combinations work well to make breakfast tacos and burritos.
WHERE TO BUY CHORIZO
Chorizo is readily available at Mexican grocery stores (in the raw meats section or near the packaged sausages), Mexican meat markets, and many local grocers including Target and Trader Joe's. Most mainstream grocery stores carry a few different types of Mexican chorizo. I usually buy the beef or soyrizo since we don't eat pork and have a couple of pseudo vegetarians in our home.
HOW TO STORE LEFTOVER CHORIZO CON HUEVOS
When preparing chorizo and eggs, I usually make a big batch and either refrigerate the leftovers in an airtight container or make burritos. Burritos are great for meal prepping because they can be frozen. I wrap mine in a paper towel (this prevents the tortilla from getting moist or soggy when stored) and parchment paper and then store them in airtight containers or my favorite Stasher bags.
HOW TO MAKE CHORIZO CON HUEVOS
Chorizo with eggs can be ready in about 15 – 20 minutes! The key is to cook the chorizo first, to ensure that the sausage is not raw when you add your eggs. I also like to add onion and chopped jalapeño or serrano peppers to mine, but it's just as flavorful without the onion and peppers. Since the chorizo is flavored with oregano, salt, garlic, cumin, and other herbs and spices, it doesn't require additional seasonings or salt because it is flavorful as-is.
Below you will find the full ingredient list and my step-by-step instructions for how to make eggs with chorizo. ¡Provecho!
---
MEXICAN CHORIZO WITH EGGS RECIPE
PREP TIME: 5 minutes COOK TIME: 15 minutes SERVINGS: 4 to 6
TOOLS, SUPPLIES, AND EQUIPMENT
Large mixing bowl
Whisk
Cutting board
Knife
Large cast-iron or non-stick skillet
Wooden spatula
INGREDIENTS FOR CHORIZO CON HUEVOS
½ small onion, finely chopped
2 jalapeño or serrano peppers, finely diced (optional)
2 tablespoons cooking oil
1 dozen eggs, whisked
1 9-ounce package beef, soy, or pork chorizo
PREPARATION INSTRUCTIONS
First, add oil to a skillet over medium heat. Once hot, saute onions and chile peppers until onions become translucent, for about 3 minutes.
Next, remove the casting or plastic wrap from chorizo and add it to the skillet. Using your spatula, break up the chorizo until it forms small crumbles and move frequently until thoroughly cooked, for about 5 minutes.
Last, add the whisked eggs and using your spatula, mix them with the chorizo. Let sit and after about 2 minutes, gently stir the mixture until the eggs are cooked to your liking. The entire process should take approximately 5 to 10 minutes.
HOW TO SERVE CHORIZO CON HUEVOS
My favorite way to enjoy this wonderful mixture is either alongside refried beans and corn tortillas, or wrapped into warm flour tortillas. This is one of my favorite to-go breakfast burritos and is perfectly packable for lunch!
---
Photography + Styling: Cacey McReavy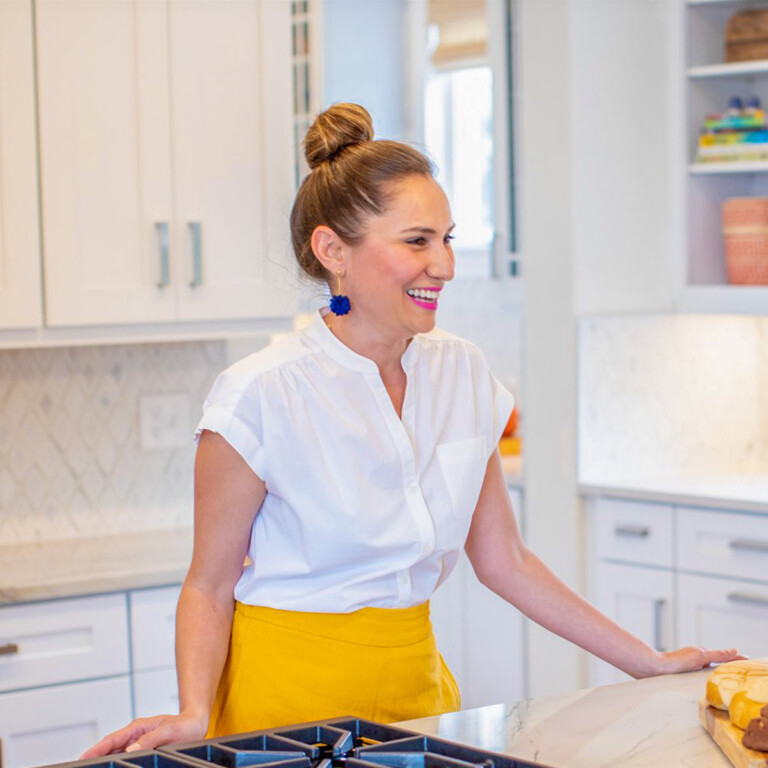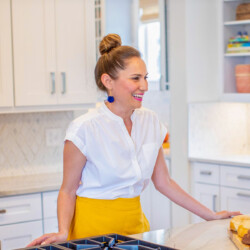 Lola Wiarco Dweck
Lola is a Mexican-American recipe developer, writer, and cooking instructor who loves sharing her culture with the world. Growing up in California and spending summers in Mexico, Lola celebrates her family's Mexican recipes and vibrant culture through Lola's Cocina.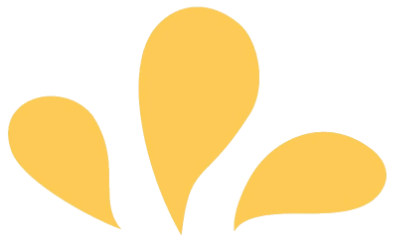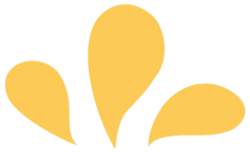 Sign up for ¡Hola de Lola!