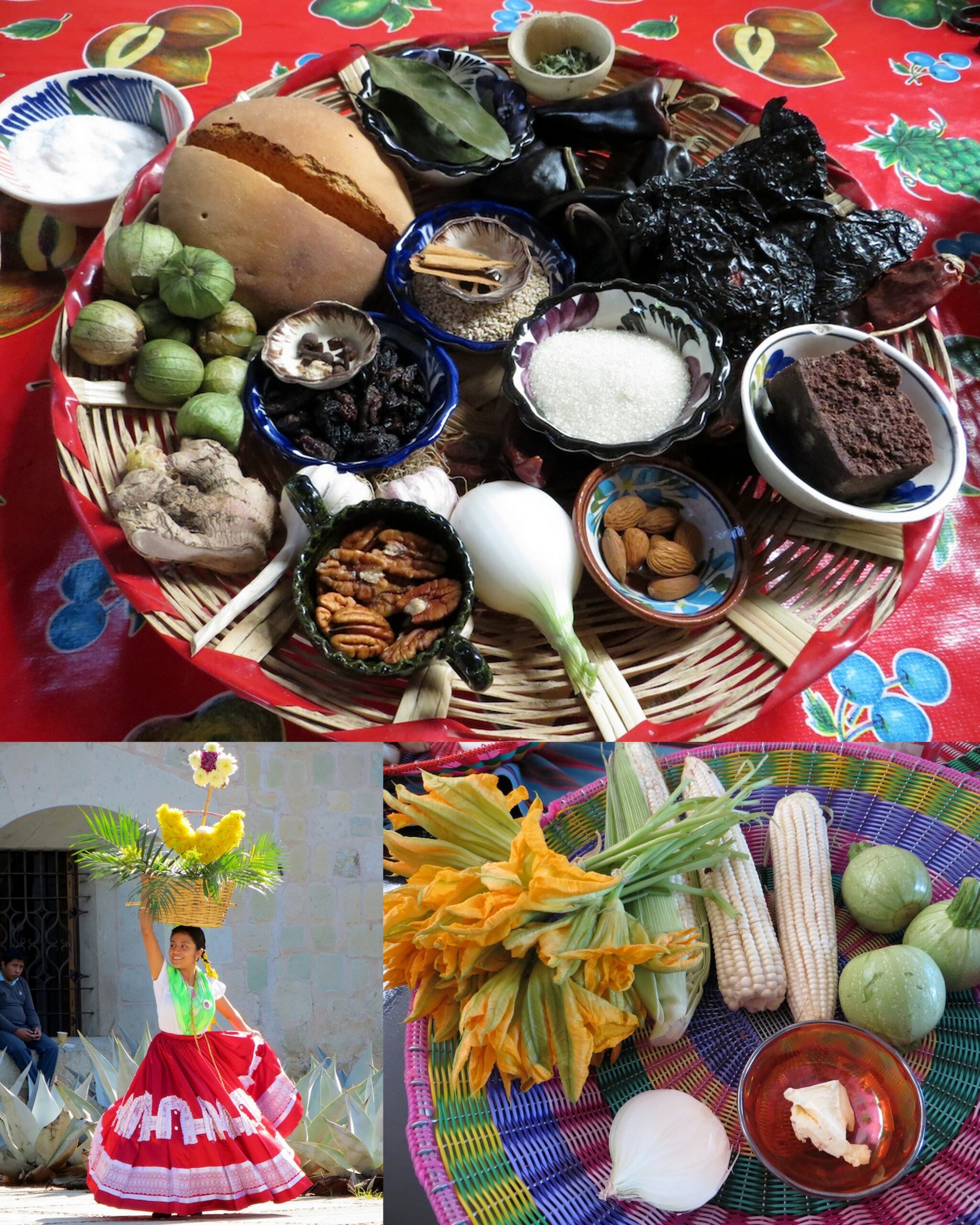 On several occasions I have been asked to provide an insider's guide of things to do in Oaxaca. This is because I had the unique opportunity to spend several months in one of Mexico's most southern states where I conducted field research for my graduate degree. Needless to say, it was a memorable and tasty experience, as my thesis focused on the city's culinary tourism activities.
Oaxaca, like many parts of Mexico, is a cultural and culinary gem. My love for the country and passion for its food set me on my journey to mine the many facets of its cooking traditions, which included various visits to different cooking schools, mercados, and even a prison!
Declared a Cultural Patrimony of Humanity by UNESCO in 1987, its layers of rich history and charm can begin to be unearthed through some of my personal recommendations, which I plan to continuously update upon future visits. This is by no means an end all, be all list of activities, but it is the beginning of a guide to some of my personal favorites.
If you have yet to experience Mexico's culinary gem, be sure to add it to your travel bucket list! You can access Oaxaca by bus (from Mexico City) or plane — I have done both.
— Lola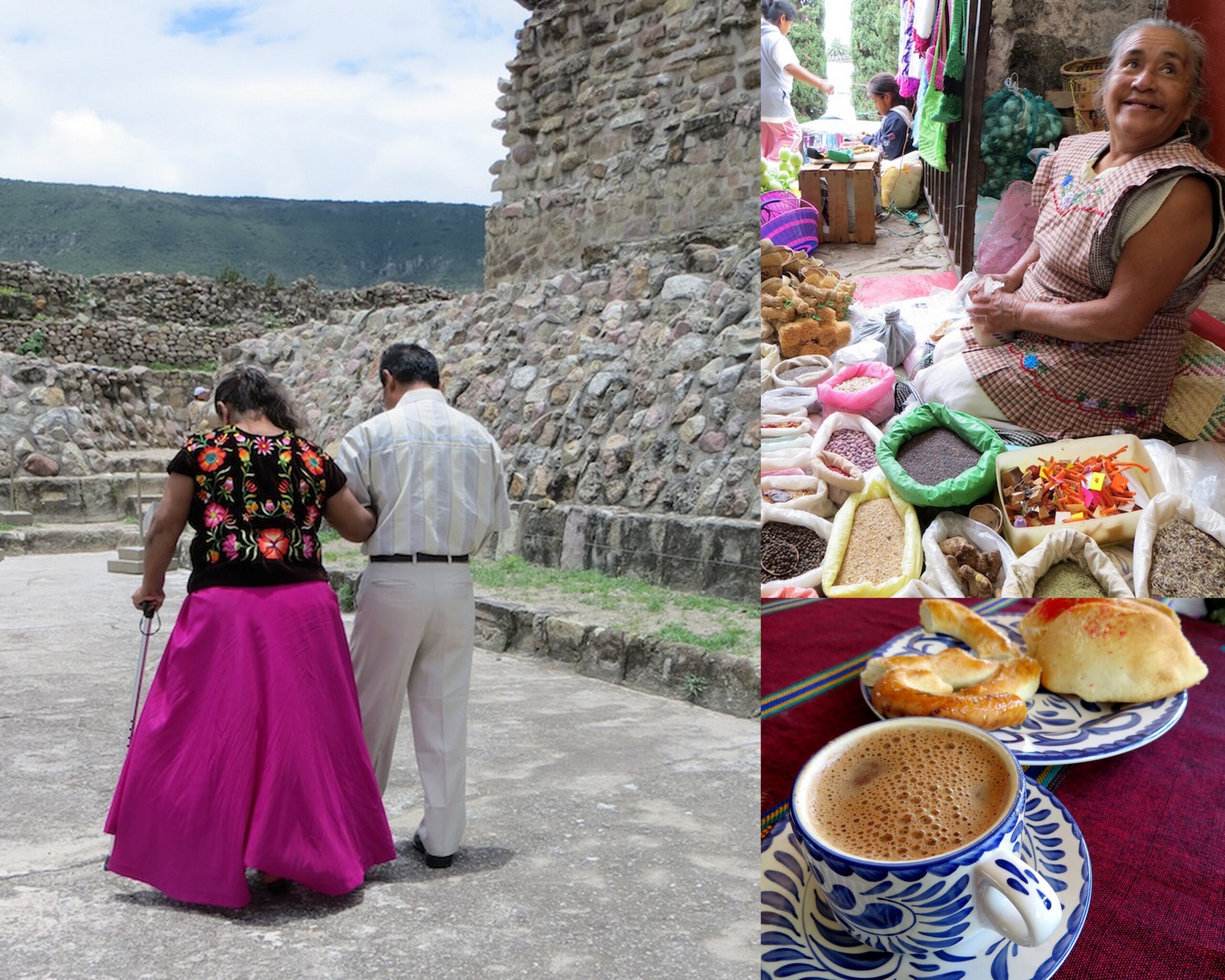 FOOD AND DRINK ACTIVITIES
El Escapulario
This was my favorite place for lunch – I always ordered the menú del día (about $70 pesos), which promises homemade food and a tasty agua fresca. If you're lucky, you can sit at the small corner table with a street view of García Vigil.
Location: Garcia Vigil 617, Oaxaca, Mexico
Manolo Nieves
Also known as Museo de las Nieves, this quaint ice cream shop is perfect for a sweet treat. I loved to experiment with new flavors like albahaca (basil) and beso Oaxaqueño (Oaxacan kiss), but I had a particular weakness for tropical flavors like maracuyá (passion fruit) and coco (coconut).
Location: Calle Macedonio Alcalá 706, Centro, 6800 Oaxaca, Mexico
La Biznaga
La Biznaga has a great vibe and prides itself on slow food. Here, you will find a mix of tourists and well-to-do locals. I preferred to snack on the spicy nut mixture and crispy fresh jicama as I caught up with new friends over a drink. Pulque seemed to be trendy among locals, but I enjoyed the locally brewed beers and mezcal.
Location: Garcia Vigil 512, Oaxaca, Mexico
La Olla Restaurant
This was my go-to restaurant for a light late-night snack. I absolutely loved the sopa de flor de calabaza (squash blossom soup)!
Location: Calle de la Reforma 402, Centro, 68000 Oaxaca, Mexico
Mezcalería Los Amantes
Here, you can taste three small-production mezcals for only $100 pesos. This place reminds me of the scene on the movie Frida, where somebody picks a fight with Diego (Alfred Molina) and a brawl ensues. It's a perfect place to drink, sing, and be jolly. Just don't try to be slick and ask for something smooth (like you might do with a scotch or whiskey) because they'll probably laugh in your face.
Location: Allende 107 (Centro Histórico, Oaxaca), 68000 Oaxaca, Oaxaca
Casa Crespo
The views are incredible from Casa Crespo's rooftop patio, so grab a beer and take some photos with the famous Santo Domingo church as your backdrop. You can get some great pictures from here!
Location: Ignacio Allende 107, Centro, Oaxaca, Mexico
Make Your Own Mexican Chocolate
There are very few places in Mexico where you can actually make your own chocolate. In Oaxaca, there are chocolate shops with molinos (mills) just about everywhere. Here, they will suggest a recipe (or you can create your own) and grind the ingredients for you. Then you will go home (to your hotel or apartment) with a warm chocolate paste that you have to form into tablets and allow to harden and cool. These make perfect gifts for your friends who love food!
Recipe: 1 kilo cocoa beans + 2 ounces almonds + 1 ounce cinnamon + 2 kilos sugar.
TOURIST AND HISTORICAL ATTRACTIONS
Ancient Ruins of Mitla and Monte Alban
If you are in Oaxaca, you must visit at least one of these two archeological sites. Monte Alban is considered the most magnificent of the region's ancient ruins and is a UNESCO World Heritage Site. Here you will enjoy 360 degree views of the city and surrounding valley as you explore numerous pyramids, temples, and altars. If you're feeling adventurous, you can even rent a bike and ride to Monte Alban. Mitla is the second most important archeological site in the state of Oaxaca and the most important of the Zapotec culture due to its religious and ceremonial significance. Here you will see impressive columns, public squares, tombs, and geometric mosaic work that is unique to Mitla.
El Árbol del Tule | Tule Tree
The Tule Tree, or El Árbol del Tule, is a Montezuma cypress tree on the grounds of a church in Santa María del Tule. It measures more than 119 feet around but is only 116 feet high, making it the stoutest tree in the world. It's believed that the tree is about 2,000 years old. Local legend holds that the tree was planted 1,400 years ago by a priest of the Aztec storm god. According to National Geographic, it is the inspiration for an annual festival in Oaxaca celebrated on the second Monday of October.
Jardín Etnobotánico de Oaxaca | Ethnobotanical Garden
You will learn a great deal about Oaxaca's food history and vegetation on a tour of the Ethnobotanical Garden, which exhibits hundreds of live plant species, all native to the region. Planting began in 1998 with plants coming from different regions in the state of Oaxaca; such as arid, humid, low tropical and high mountainous temperate zones. The garden represents the broad diversity of geological formations, types of vegetation and climates that characterize Oaxaca. Keep in mind that you can only enter the grounds with a tour guide and English tours are limited, so be sure to check the schedule!
COOKING CLASSES IN OAXACA
Alma de Mi Tierra, Nora Valencia
Alma de Mi Tierra's cooking classes are $75 and promote "authentic dishes of Oaxaca" and recipes passed down from Nora's grandmother as well as some of her own creations. They begin at 9:30 a.m. and end by 3:00 p.m., for a total of approximately six hours. Classes are hands-on, taught in English or Spanish in her quaint home kitchen, and include printed recipes, a local market tour, a mescal tasting, and a four-course sit-down meal. Menus typically consist of a salsa, an appetizer, a soup, a main entrée, a fresh fruit-flavored drink, and a dessert.
Casa Crespo, Oscar Carrizosa
Classes at Casa Crespo are $65 and take place Tuesday through Saturday at 10:00 a.m. and on Sundays at 11:00 a.m., and last approximately four hours. There is no minimum class size. Oscar focuses on ingredients and techniques from Oaxaca's eight regions, with an emphasis on easy replication of dishes at home. Students receive morning coffee, a tour of the Sanchez Pascuas organic market, recipes (emailed after class), beer or mescal, and a group meal.
Casa de los Sabores, Pilar Cabrera
Casa de los Sabores group classes are $75 and take place from approximately 9:30 a.m. to 3:00 p.m. They are led by chef and La Olla restaurant owner, Pilar Cabrera, and offer a hands-on opportunity to learn secret family recipes and traditional Oaxacan dishes. They include all materials, a tour of Mercado de la Merced, hands-on instruction, a mescal tasting, and a five-course meal – an appetizer, salsa or guacamole, soup or rice, mole, dessert, and agua fresca.
El Sabor Zapoteco, Reyna Mendoza
El Sabor Zapoteco focuses on traditional Zapotec dishes and culture, and the six-hour cooking classes are $75, which are available on Tuesdays and Fridays from 9:00 a.m. to 3:00 p.m. or on other days when requested with advance notice. Classes include roundtrip transportation to and from Teotitlán del Valle (students are picked up at their hotels), a local market tour, homemade hot chocolate and sweet bread, a hands-on cooking class in Reyna's outdoor home kitchen, recipes, and a sit-down group meal that includes appetizers, entrees, dessert, drinks and mescal.
Seasons of My Heart, Susana Trilling
Seasons of My Heart's regular classes are $85 and take place on Wednesdays from 9:00 a.m. to approximately 6:00 p.m. They include roundtrip transportation from a designated pick-up location in downtown Oaxaca, a tasting tour and light lunch at the Wednesday Etla market, a lecture on Oaxacan cuisine by Chef Susana Trilling, and hands-on preparation and consumption of a five-course meal.
Sabores de Soledad, Soledad Ramirez Haras
Soledad Ramirez teaches classes out of her home kitchen for approximately $40 (or $500 MXN). Once a class is reserved, Soledad solicits requests for dishes or sets the menu if there are none. Students meet her in the front of the cathedral in Oaxaca's main square where they then head to a nearby market to purchase ingredients for class. Then they take a bus to her home where she serves cups of hot chocolate made with her homemade chocolate recipe and they begin class, which typically consists of one to two main entrees, including a mole.
SHOPPING
Mujeres Artesanas de las Regiones de Oaxaca (MARO)
This is a women's cooperative where you can shop for some great gifts all in one place! I bought beautiful embroidered pillowcases, hand-painted decorative hearts, small pottery, organic vanilla, and unique beaded key chains.
Location: 5 de Mayo #204, Centro, 68000 Oaxaca, Mexico
El Nahual
El Nahual specializes in folk art and beautifully woven rugs by some of Oaxaca's master weavers like Erastro Mendoza who has made pieces for Lila Downs. Here you will also find high-end artwork by one of Mexico's most famous living artists, Francisco Toledo.
Location: Reforma #412-A Oaxaca de Juárez, Oaxaca, Mexico
Teotitlán del Valle
If you are on the market for beautiful handwoven rugs, you definitely want to visit this ancient Zapotec village, which is about 30 minutes from downtown Oaxaca. Renowned for its textiles, Teotitlán also boasts a rich culinary heritage imbedded in culture, indigenous ingredients, and artisanal techniques making it a must-see attraction for locals as well as tourists from around the world.
REST AND RELAXATION
Experience a Traditional Temazcal
Relax and purify your soul! A temazcal is a steam lodge that offers many health benefits and dates back to the pre-Hispanic indigenous cultures of Mesoamerica. Livia is a sobadora (traditional massage therapist) who leads you in the art of relaxation and purification. She does house calls for massages and limpias (cleanses) too for about $150 PESOS an hour!
Contact: Livia Díaz Gaspar, Traditional Massage Therapist | Cell: 951-2498342 | Home: 951-5167352
LODGING
Quinta Real Oaxaca – $$$
This is where I stayed on my first visit to Oaxaca in 2006. My sister enjoys the finer things in life, and picked this hotel because it is a designated UNESCO World Heritage Cultural Site and former convent (we like thinking that the nuns haunt the historic hotel). The grounds are breathtaking, guest rooms are rustic and beautiful, and architecture and gardens are perfect for impromptu photo shoots.
Location: Calle 5 De Mayo 300 Oaxaca OAX 68000 Mexico
Phone: (866) 599-6674
Tierra del Sol Apartments (perfect for extended stays) – $$
I stayed at Tierra del Sol while conducting my thesis research in Oaxaca. It was safe and centrally located — walking distance from all of the action, but far enough removed to avoid loud crowds during festivals and on weekends. The apartments are fully furnished and include wifi and weekly housekeeping. If you don't feel like going out to eat, pick up some prime ingredients from one of the local markets and make use of the kitchen! Barbara, the landlady and owner of the apartments, is an absolute gem to work with as well.
Location: Constitución 209 Col. Centro Oaxaca, Oaxaca 68000 Mexico
Contact: Barbara Lyons Perez | cell: +52 (1951) 161-6884 | email: [email protected]
MERCADOS BY DAY: OPEN AIR MARKETS IN OAXACA
Wednesday: Etla Market
If you want to taste the best quesillo (Oaxacan cheese) and tamales in all of Oaxaca, you must visit this market! I also found beautifully embroidered dishtowels and other artesanias (folk art).
Location: 8 miles north of Oaxaca City
Thursday: Zaachila Market
Foods to try at the Zaachila market include barbacoa, freshly-cut sugar cane (you can add hot sauce!), and tejate – a traditional Oaxacan drink once reserved for royalty. It is made of corn, rosita de cacao, and the mamey fruit pits. Here, I bought some of my favorite huipiles (ethnic blouses) at a very reasonable price too!
Location: 12 miles south of Oaxaca City
Friday: Llano Market
This is a great local open-air market located in downtown Oaxaca where you will find a variety of food, clothing, and local craft vendors.
Location: Downtown Oaxaca, between Avenida Juarez and Pino Suarez
Sunday: Tlacolula Market
This is one of the oldest markets in Mesoamerica and is a great place to experience something different from the typical mercados in Oaxaca. Here, you can find fresh produce, prepared food, and anything else from adorable miniature food magnets to large stone metates, beautifully embroidered aprons, and heavy-duty tortilla presses! My favorite part of this market was watching the indigenous women bargaining in their native language, wearing brightly colored scarves or rebozos wrapped messily around their heads. I was told that the different colored scarves each represent what each woman sells (produce, meat, etc).
Location: 19 miles east of downtown Oaxaca.
DAILY MARKETS IN OAXACA
Mercado 20 de Noviembre
This market is great for eating and shopping. Here, you will find anything from dry moles to sandals, hats, and pottery. It's a great place to buy little jicaras (those cute little gourds used to serve mezcal). Don't forget to buy some of the little circular holders for them too.
Location: Downtown Oaxaca between 20 de Noviembre and Miguel Cabrera at Calle Aldama
Mercado de la Merced
This was one of my favorite places for a simple and delicious breakfast. I loved the chile en huevos – over-easy eggs swimming in a spicy chile broth, served with black beans and a warm corn tortilla. You can also find papel picado, fresh fruit and produce, and lots of other locally made crafts. I like that it's smaller in size, relative to some of the other markets.
Location: Calle Murguia & Calzada de la Republica, about a 15 min walk from zócalo
Mercado Sánchez Pascuas
The small local market specializes in fresh organic produce, homemade food, and local crafts. You must try a delicious chile relleno. These are spicy, stuffed with chicken picadillo, and made with chiles de agua – a pepper indigenous to Oaxaca. Also, pick up some spicy chapulines (grasshoppers), salsa, and warm corn tortillas for a delicious DIY snack!
Location: Downtown Oaxaca, between Porfirio Díaz & Tinoco y Palacios
TRANSPORTATION: GETTING AROUND OUTSIDE OF DOWNTOWN OAXACA
When you're traveling outside of downtown, ask about the "colectivos" – these are shared taxis that are much less expensive than taking one from the centro, but you have to go to the Central de Abastos to catch one because they are not allowed downtown. Beware: you will be sitting very close to complete strangers. Three people ride in the back, and three in the front (including the driver), so you're pretty much sitting on someone's lap if you get stuck in the front. When in rome…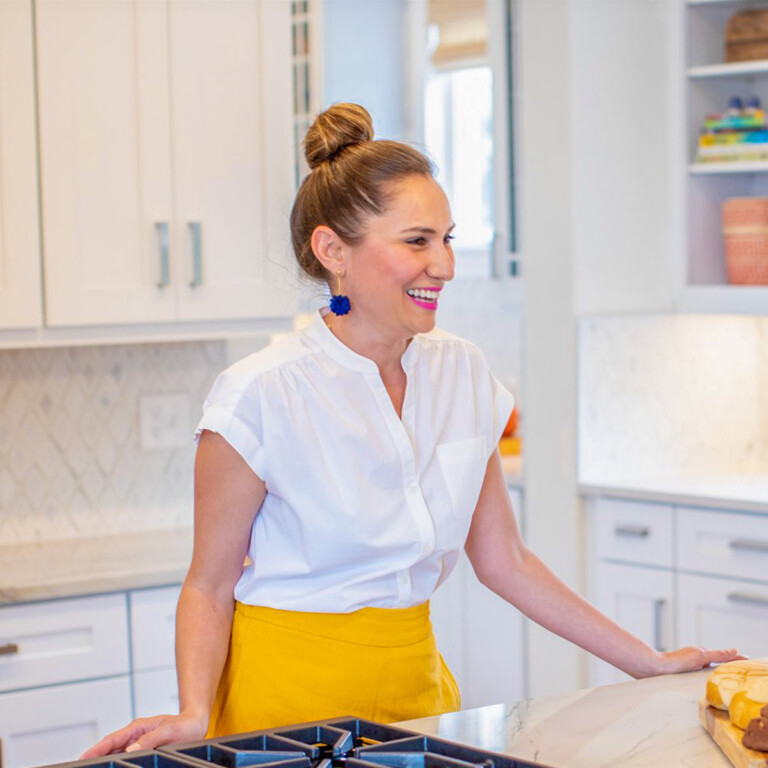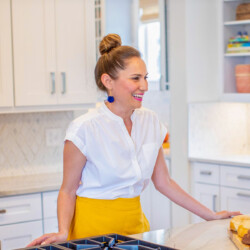 Lola Wiarco Dweck
Lola is a Mexican-American recipe developer, writer, and cooking instructor who loves sharing her culture with the world. Growing up in California and spending summers in Mexico, Lola celebrates her family's Mexican recipes and vibrant culture through Lola's Cocina.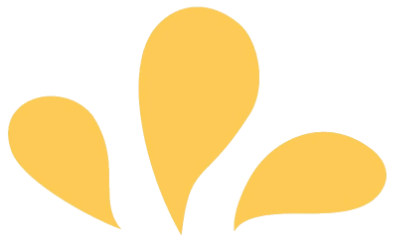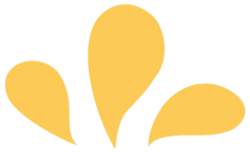 Sign up for ¡Hola de Lola!