Prickly Pear Agua Fresca | Agua Fresca de Tuna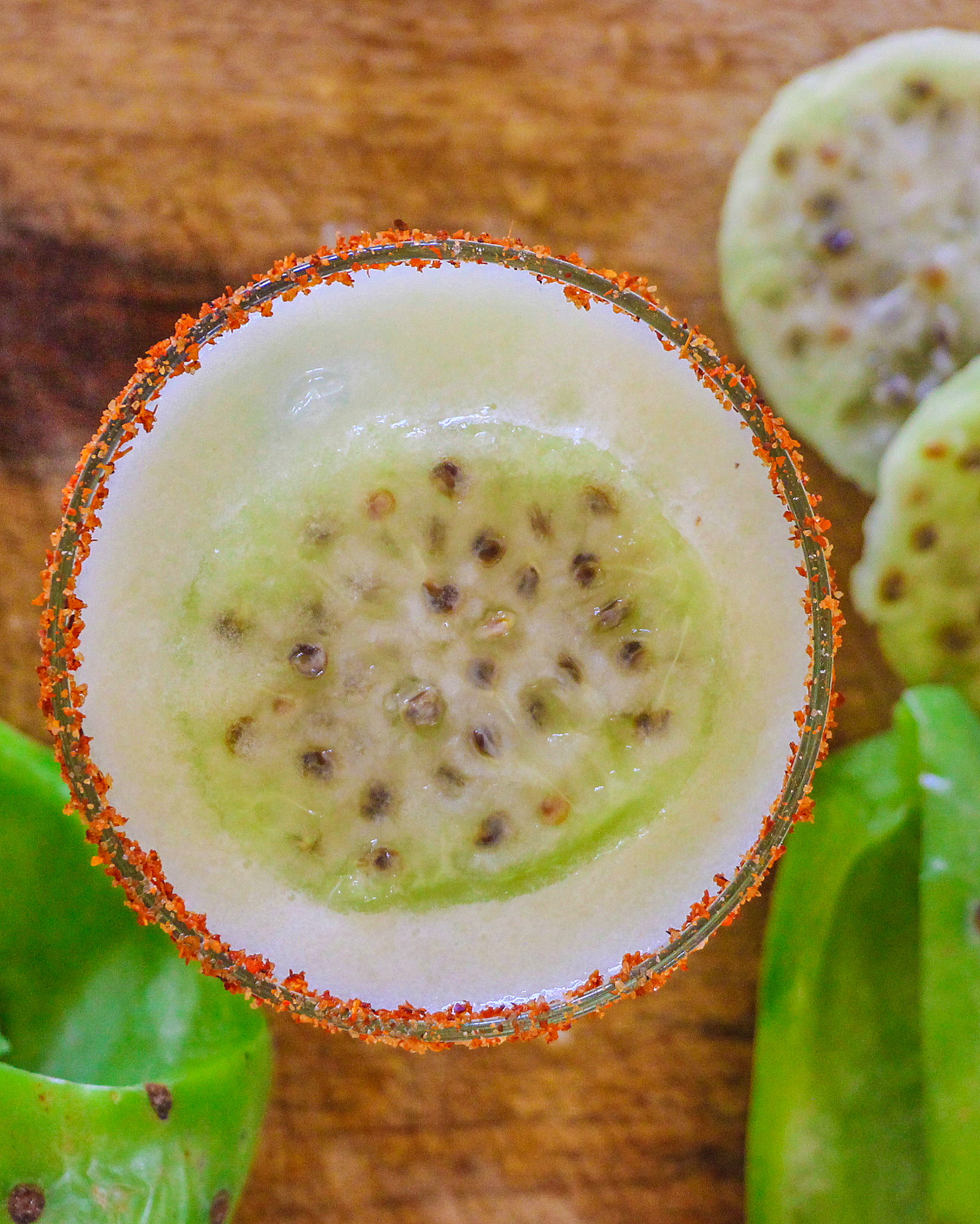 I've loved prickly pears ever since I was a little girl. In Mexico, they're called tunas (not to be confused with tuna fish — that's atún in Spanish) and are often served whole, in a cup, topped with chile salt and lime juice as a snack. If you've never tasted a prickly pear, it tastes like a cross between a cucumber and a cantaloupe. The red and green varieties are fairly easy to find in the U.S. if you have a good Mexican or Asian grocery store nearby.
And guess what? They're good for you! Some of the health benefits of prickly pear include its ability to lower cholesterol levels, improve the digestive process, decrease the risk of diabetes, boost the immune system, stimulate bone growth, and eliminate inflammation throughout the body. Once peeled, the fruits can be transformed into jams, candies, and cocktails. They also make the most refreshing agua fresca!
Ingredients
6 red or green tunas (prickly pears)
6 cups water, divided
½ cup sugar (or to taste)
Preparation
Peel tunas by cutting off about ½ inch from each end. Then slice about ¼ inch through from one end to the other lengthwise, cutting though thick skin. Carefully remove the entire skin by hand. It should come off easily in one piece and leave the fruit in tact.
Blend tunas, 3 cups water, and sugar on high for 60 seconds.
Strain through a fine-mesh sieve into large pitcher. You may need to agitate the mixture to let the juice through, avoid pushing through the pulp to keep juice light in consistency. Discard or compost seeds and pulp.

Stir in remaining 3 cups water.

Chill and serve over ice. Garnish with chia seeds or rim the glass with chili-lime salt (optional).
CLICK HERE for How to Peel a Prickly Pear video
Save
Save
Save
Save
Save
Save
Save
Save
Save
Save
Save
Save
Save
Save