Agua de Tuna (Prickly Pear Agua Fresca)
Agua de tuna (prickly pear agua fresca) is a bright pink Mexican drink made from the juice of prickly pear cactus fruit. This all-natural, prickly pear juice is a delightful blend of prickly pear cactus fruit, water, and a touch of sweetness. Mix in your favorite alcohol and use it as the base for a prickly pear margarita or check out some of my other Mexican cocktails!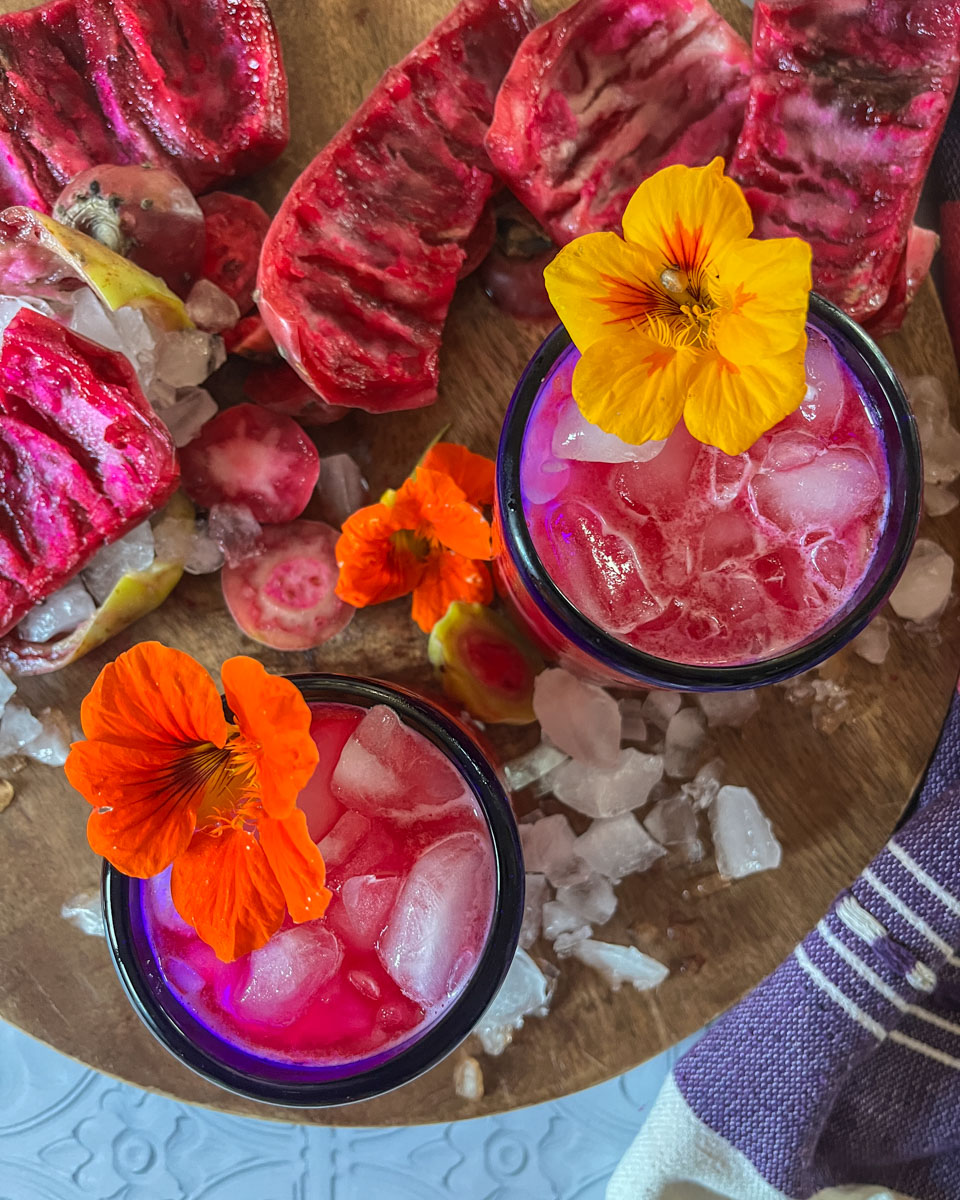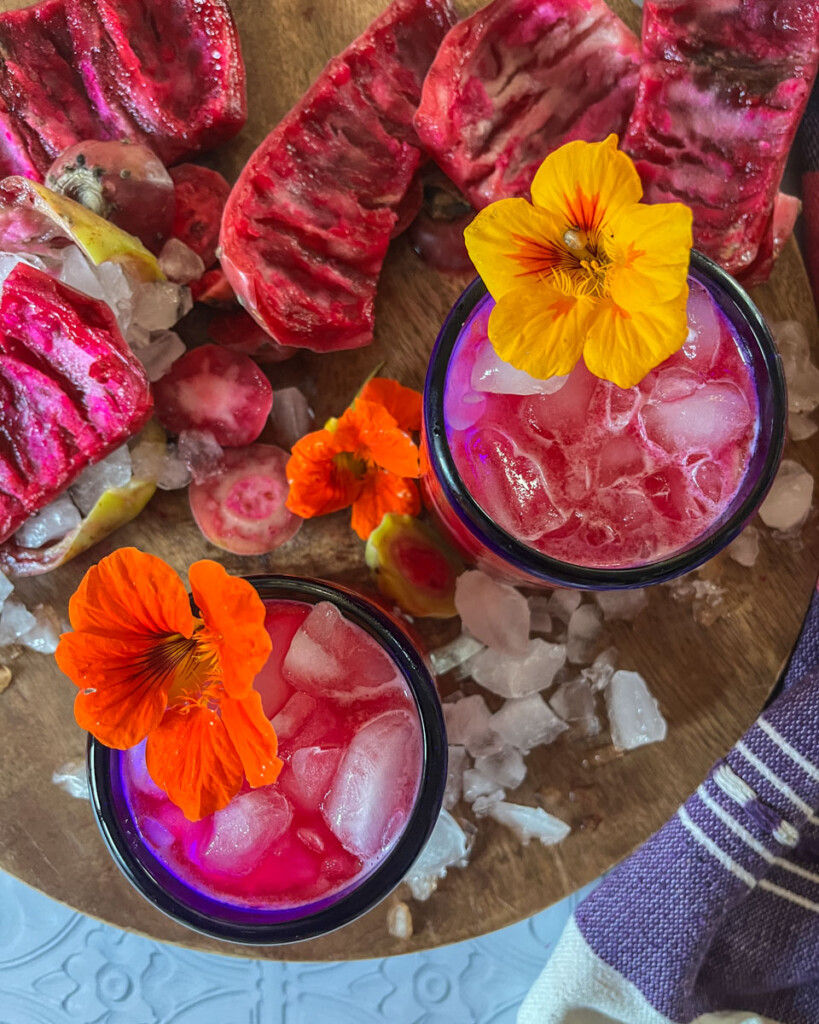 I've loved prickly pears ever since I was a little girl. In Mexico, they're called "tunas," not to be confused with tuna fish – that's "atún" in Spanish, and are often served whole, in a cup, topped with chile salt and lime juice as a snack. There is a variety of cactus fruits that range in flavor, but the ones I use are in the photos below and you can use either green or red – the flavor is similar and both work well in this recipe.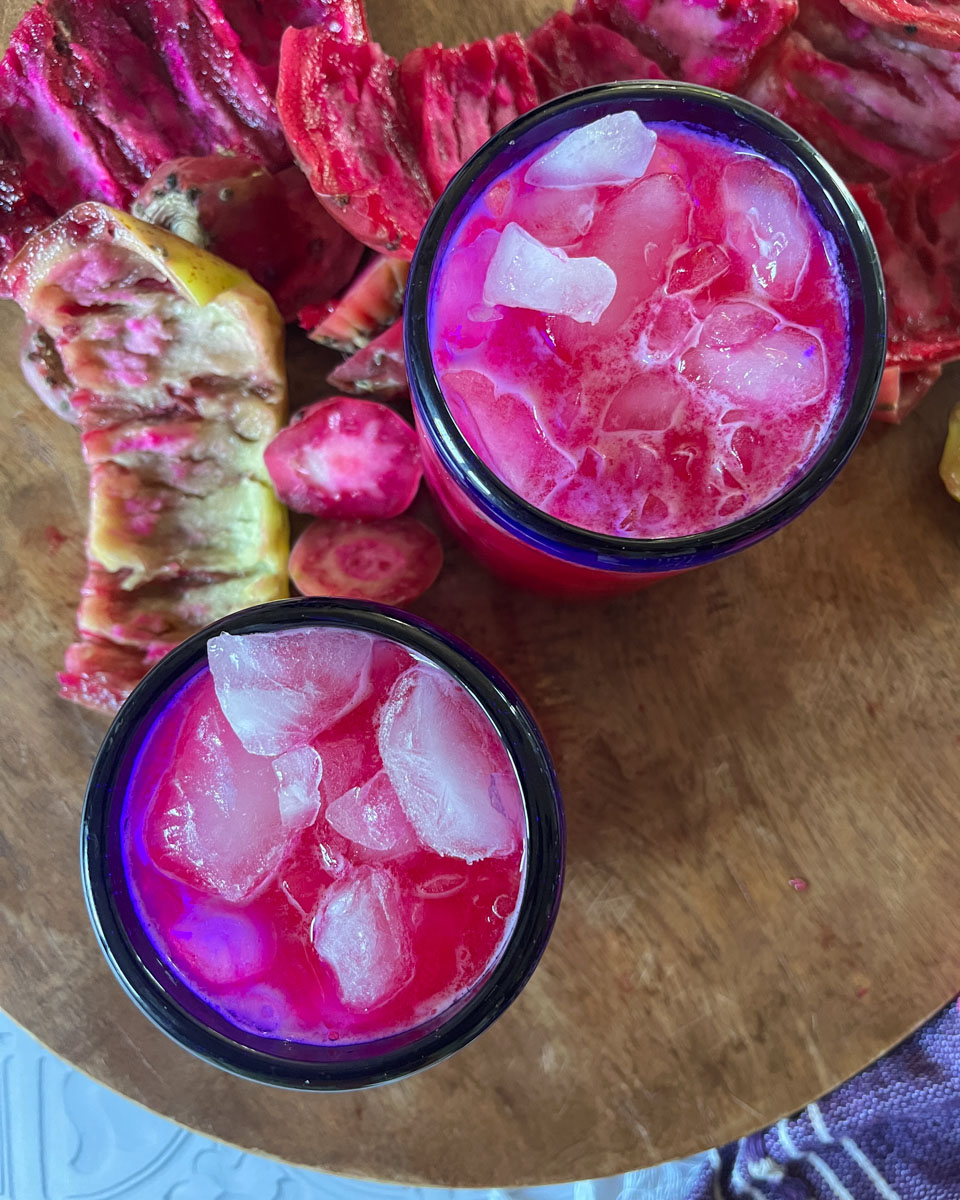 WHAT IS PRICKLY PEAR FRUIT?
Prickly pear is the fruit that grows on a type of cactus belonging to the Opuntia genus, known for its vibrant, paddle-shaped stems covered in spines. Its colorful, pear-shaped sweet fruits are edible. Once peeled, the fruits are perfect to make jams, candies, and cocktails. They also make the most refreshing agua de tuna (prickly pear drink!).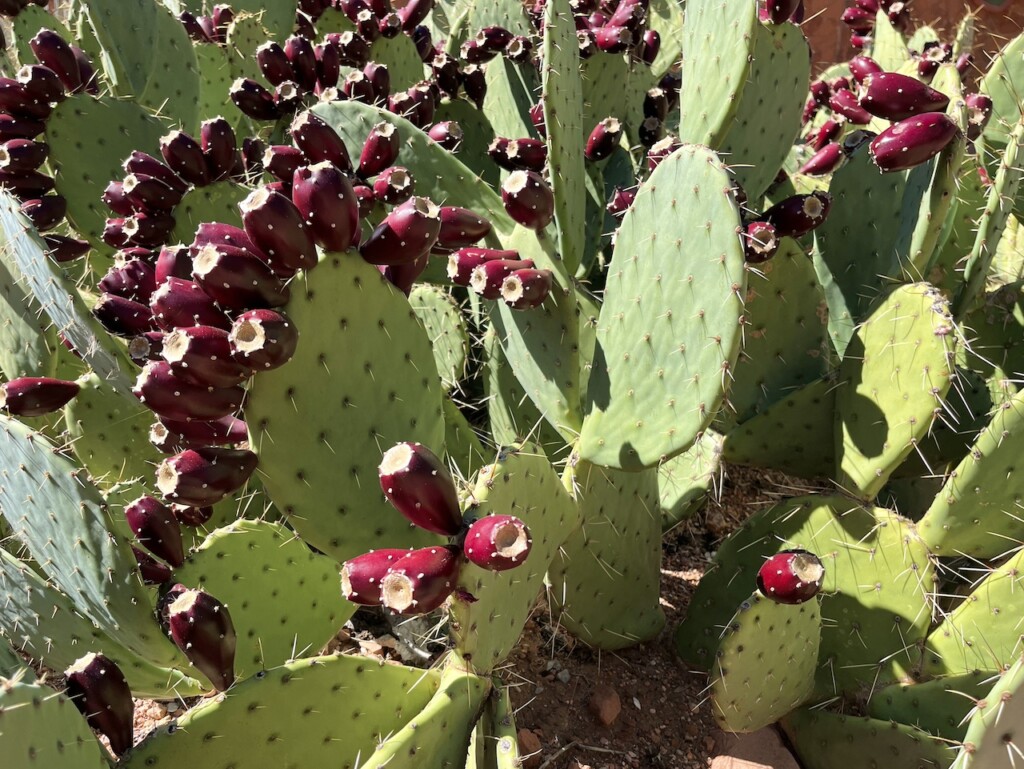 WHAT DOES TUNA FRUIT TASTE LIKE?
Its flavor is both refreshing and distinctive, reminiscent of a mild mix between a cucumber and a cantaloupe, with the texture akin to that of a firm watermelon. And guess what? Prickly pears are good for you!
HEALTH BENEFITS PRICKLY PEAR JUICE
Some of the health benefits of prickly pears include:
Antioxidant properties – prickly pears are rich in antioxidants, such as betalains, which help protect cells from oxidative stress, reduce inflammation, and may lower the risk of chronic diseases.
Immune support – tunas are a good source of vitamins and minerals, including vitamin C, K, folate, and magnesium, which can support the immune system and bone health.
Digestive health – the high fiber content in prickly pears can aid in digestion and promote regular bowel movements. It may also help control blood sugar levels, making them beneficial for individuals with diabetes or those seeking better blood sugar management.
Anti-inflammatory effects – chronic inflammation is associated with an increased risk of cancer. Some compounds in prickly pears may have anti-inflammatory properties, potentially reducing inflammation-related cancer risks.
WHERE TO BUY PRICKLY PEARS
The red and green varieties are fairly easy to find in the U.S. if you have a good Mexican or Asian grocery store nearby. They're typically in season from the summer months through early fall. In Mexico you can find them at local markets and street corners!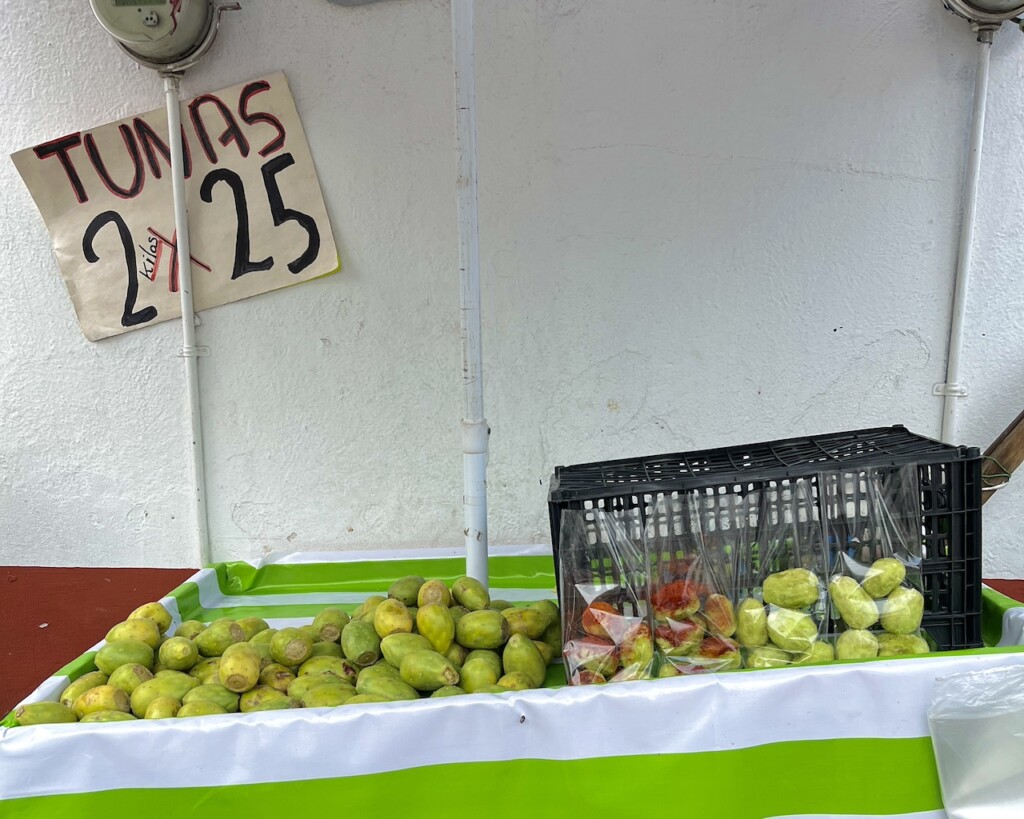 INGREDIENTS
Prickly pear fruit: red or green variety are interchangeable in this recipe
Sweetener of choice: I like to use organic cane sugar, agave, honey, or dates
Water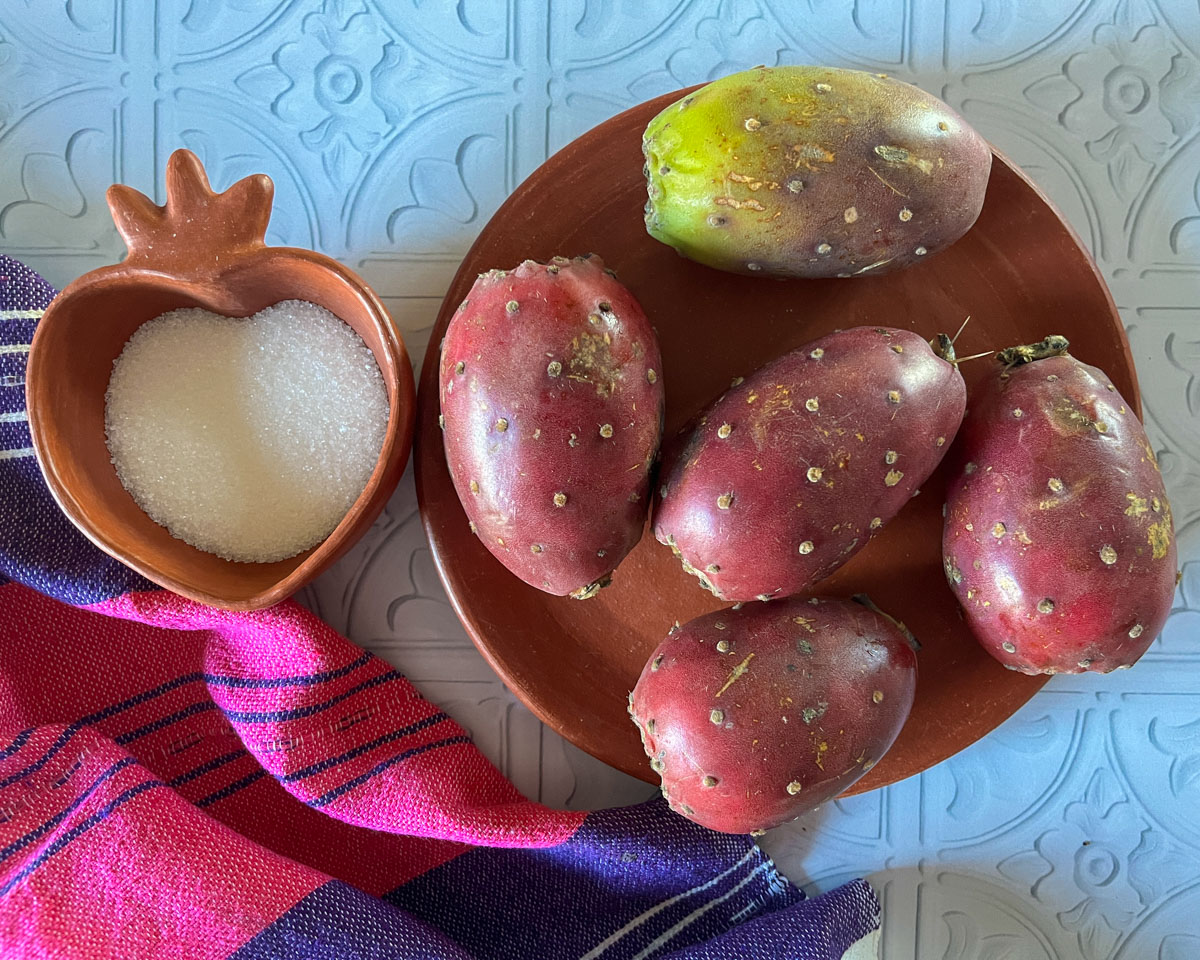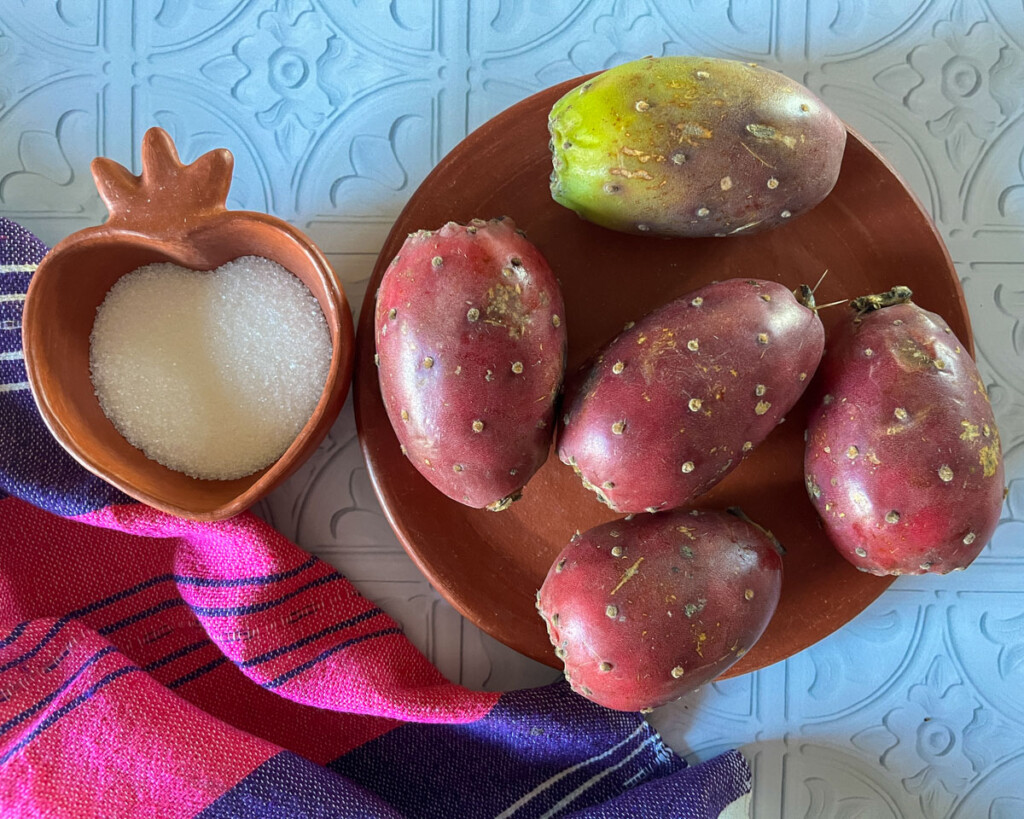 HOW TO MAKE THIS RECIPE
STEP 1
First, prepare ingredients. Using gloves, tongs, or a produce bag, cut off each end of the fruit (invisible spines can be irritating!). Next, make a lengthwise slit along the skin of each fruit.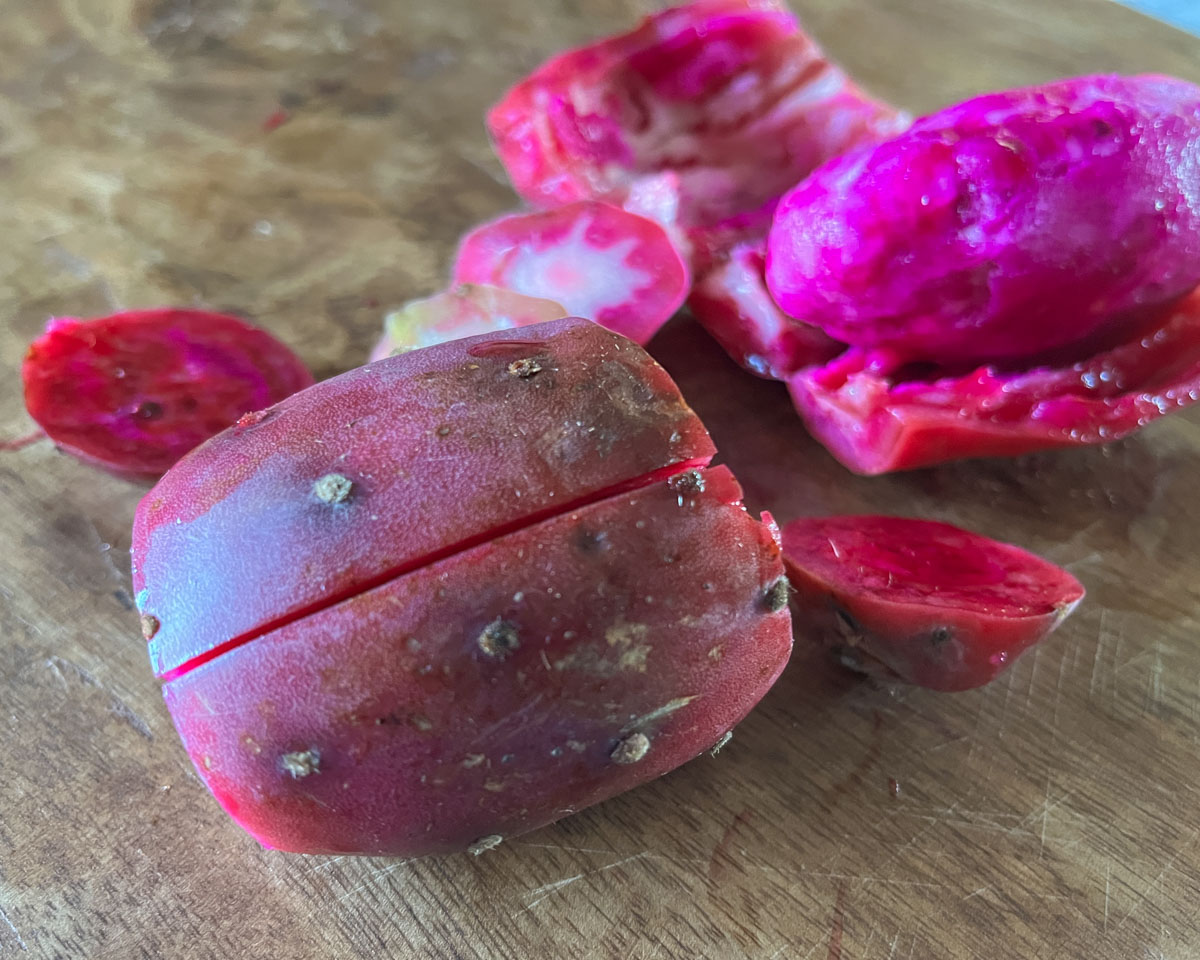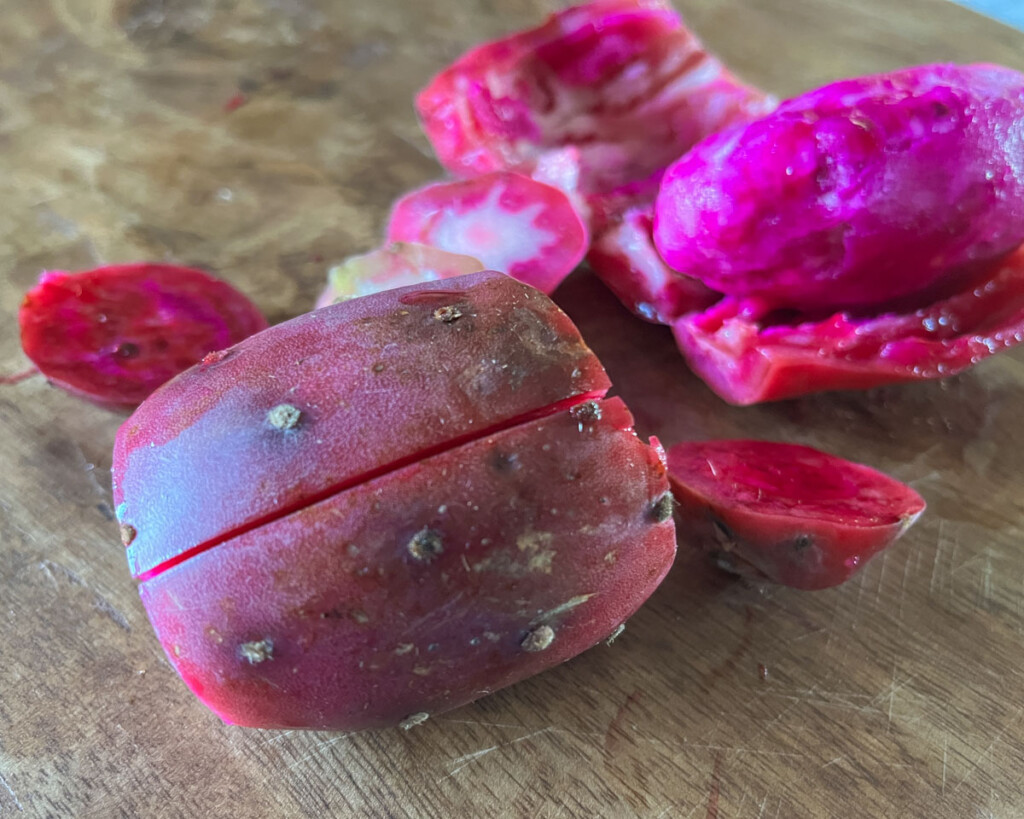 STEP 2
Peel prickly pears. Remove the skin, the way you would peel a banana, to reveal the fleshy interior. Compost or discard the skin.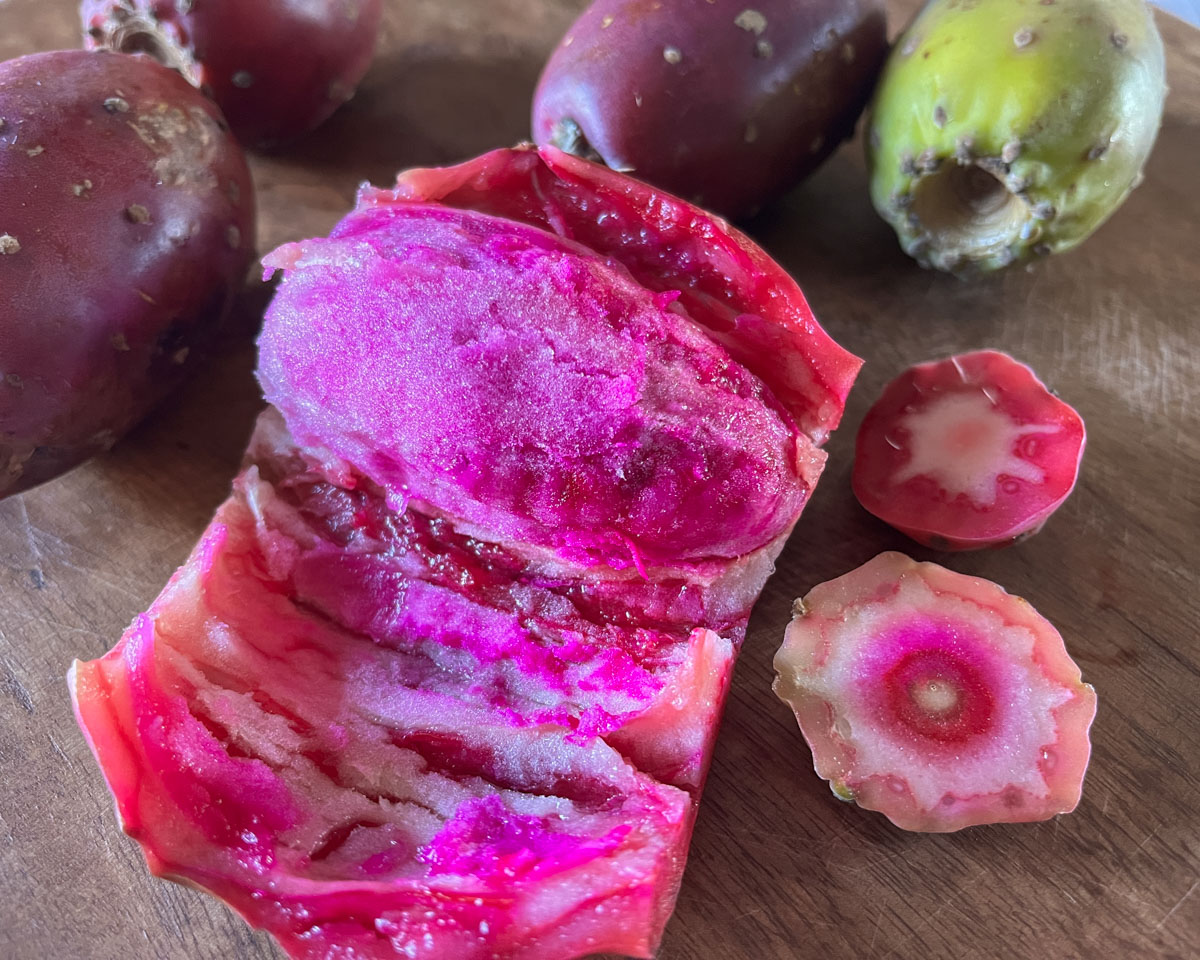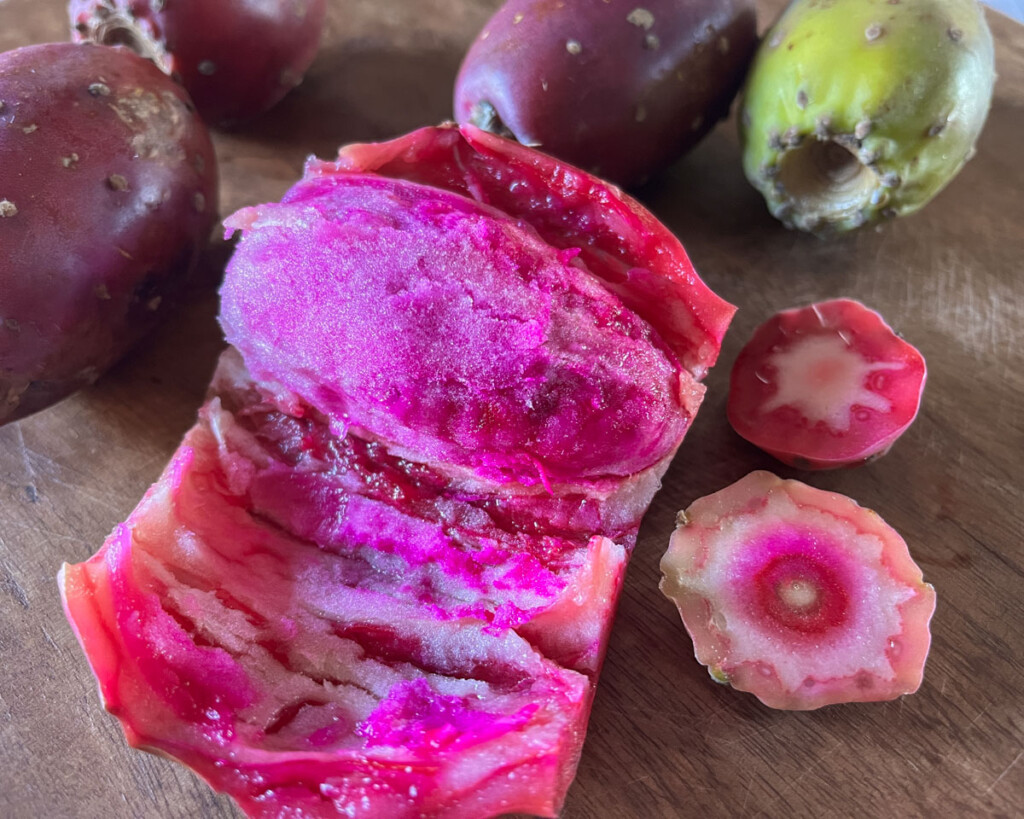 Step 3
Then, add ingredients to blender. Add prickly pears, water, and sweetener of choice to a blender and remember to secure the lid.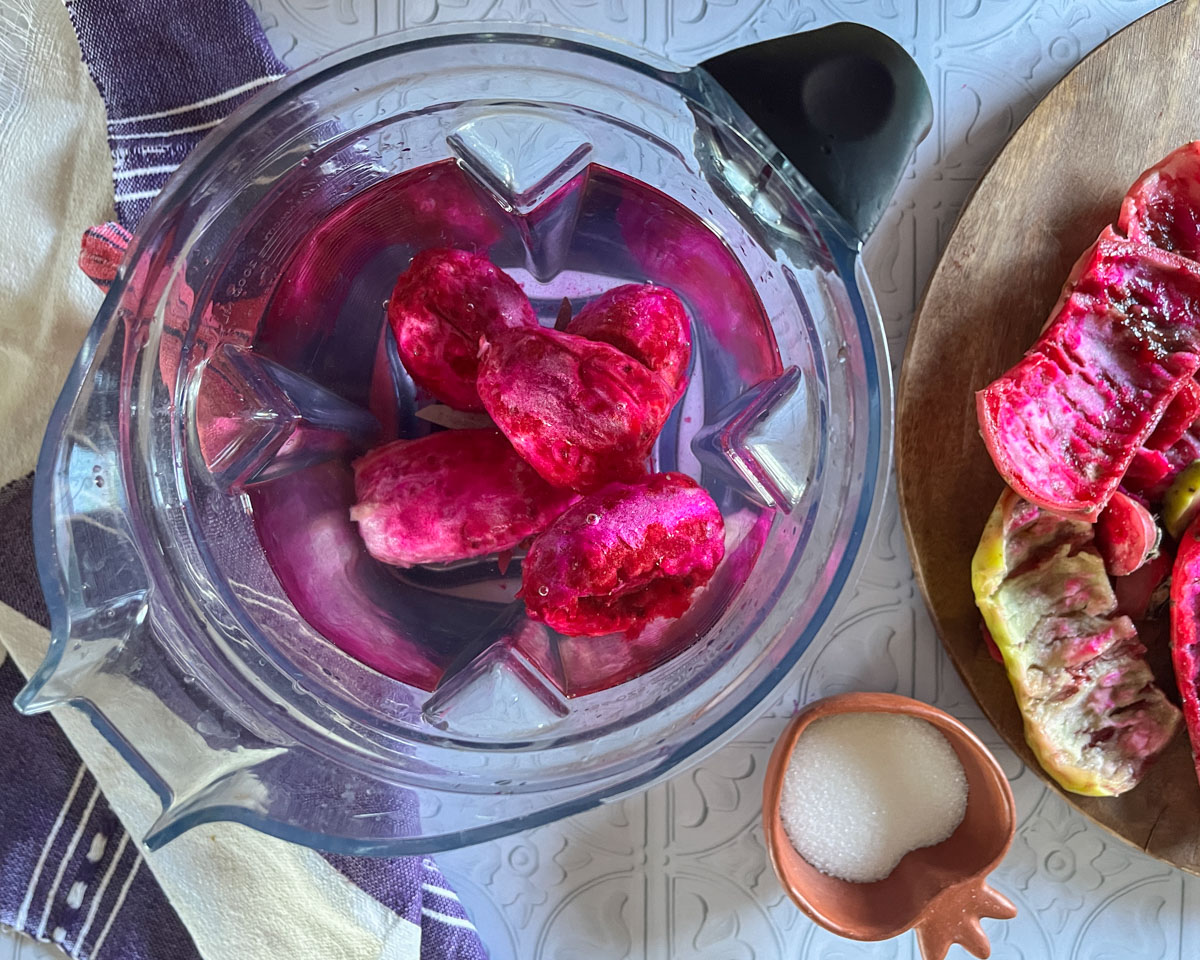 Step 4
Blend ingredients. Process on low to medium setting, careful not to break down the seeds, for 60 seconds.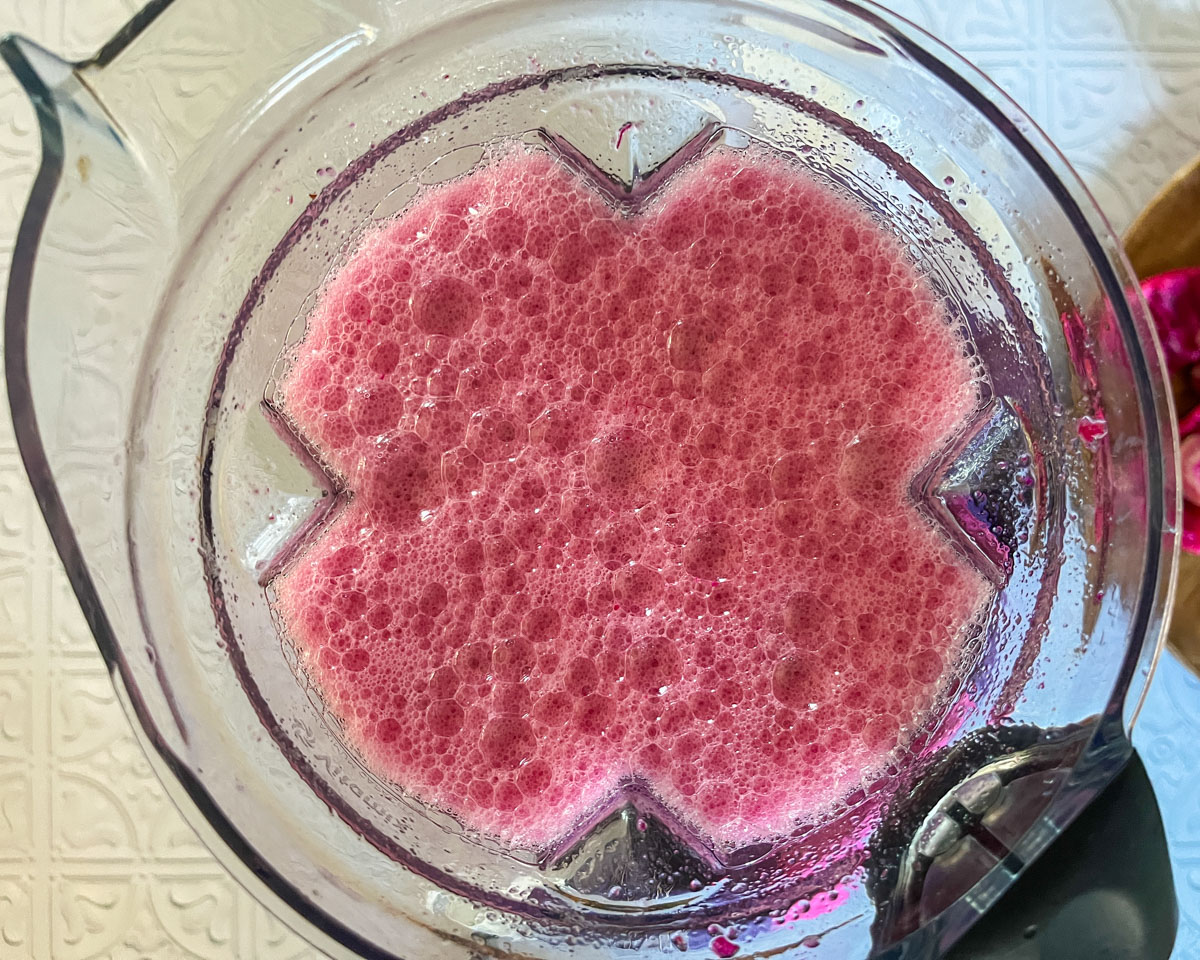 Step 5
Last, strain ingredients. Strain the mixture through a fine-mesh strainer or cheesecloth into a pitcher to remove any remaining seeds and pulp.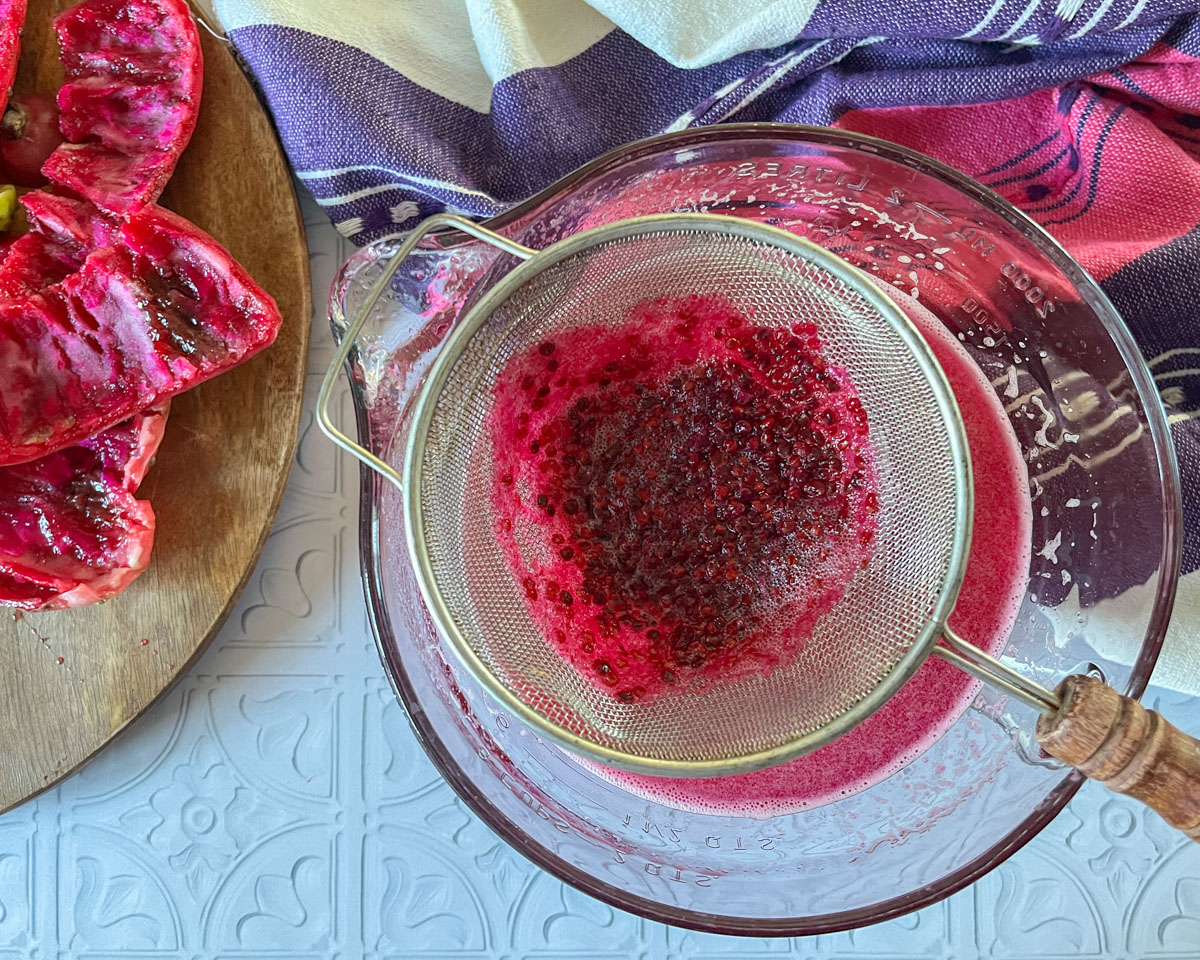 Step 5
Finally, chill and serve. Refrigerate the agua de tuna for at least an hour before serving. When ready to serve, add to a glass with plenty of ice and garnish with edible flowers, lime slices, or prickly pear slices if desired.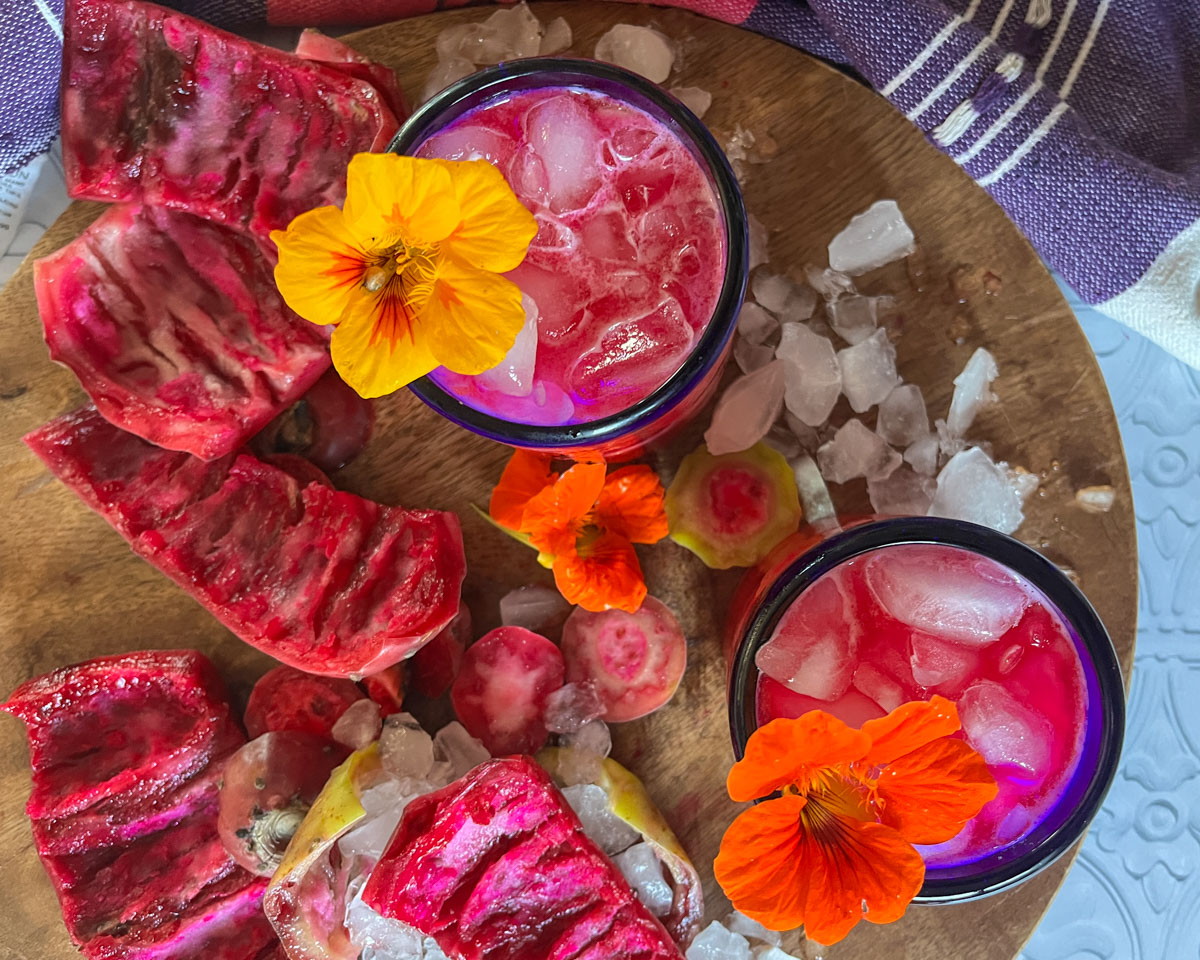 I love the color of this vibrant pink drink – it reminds me of my Hot Pink Corn Tortillas!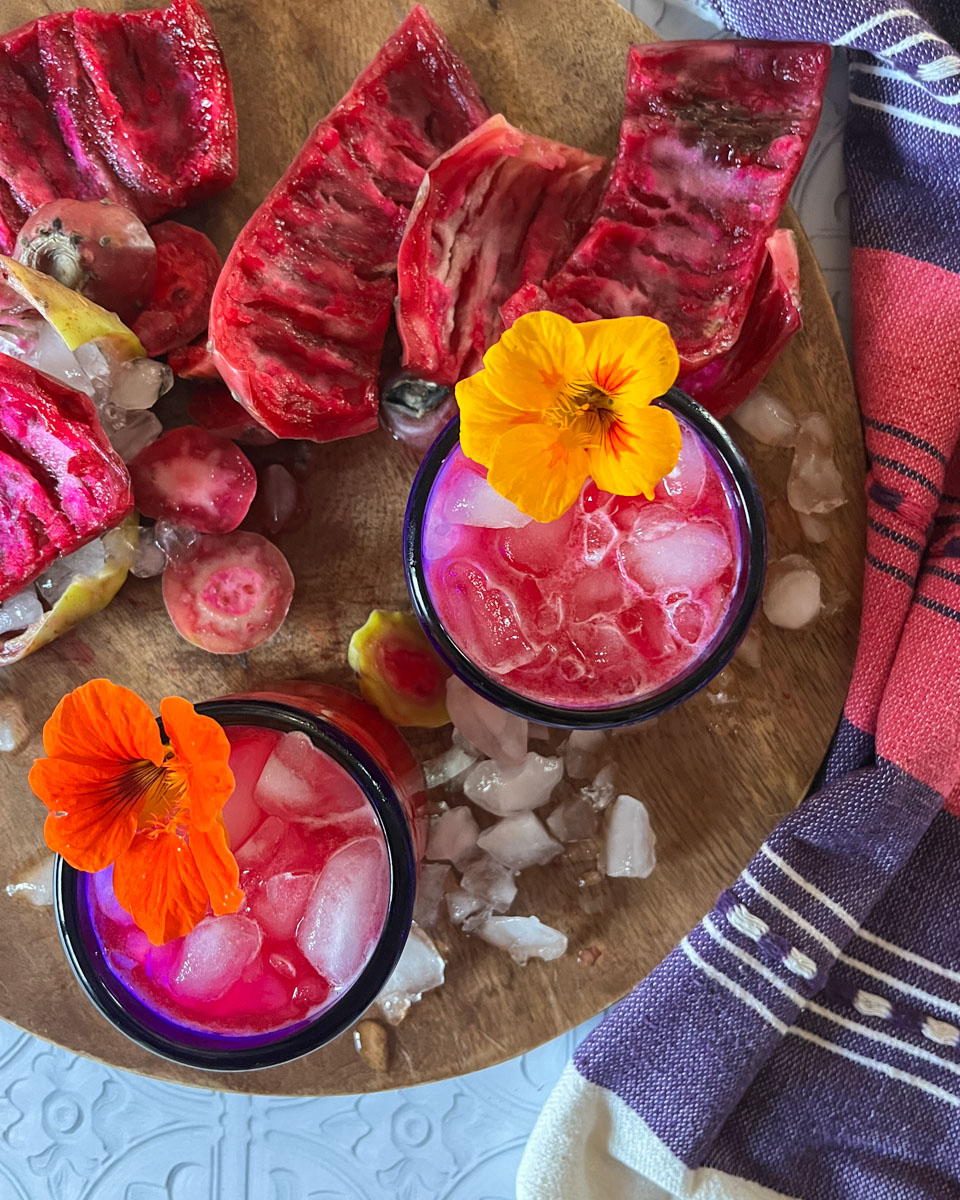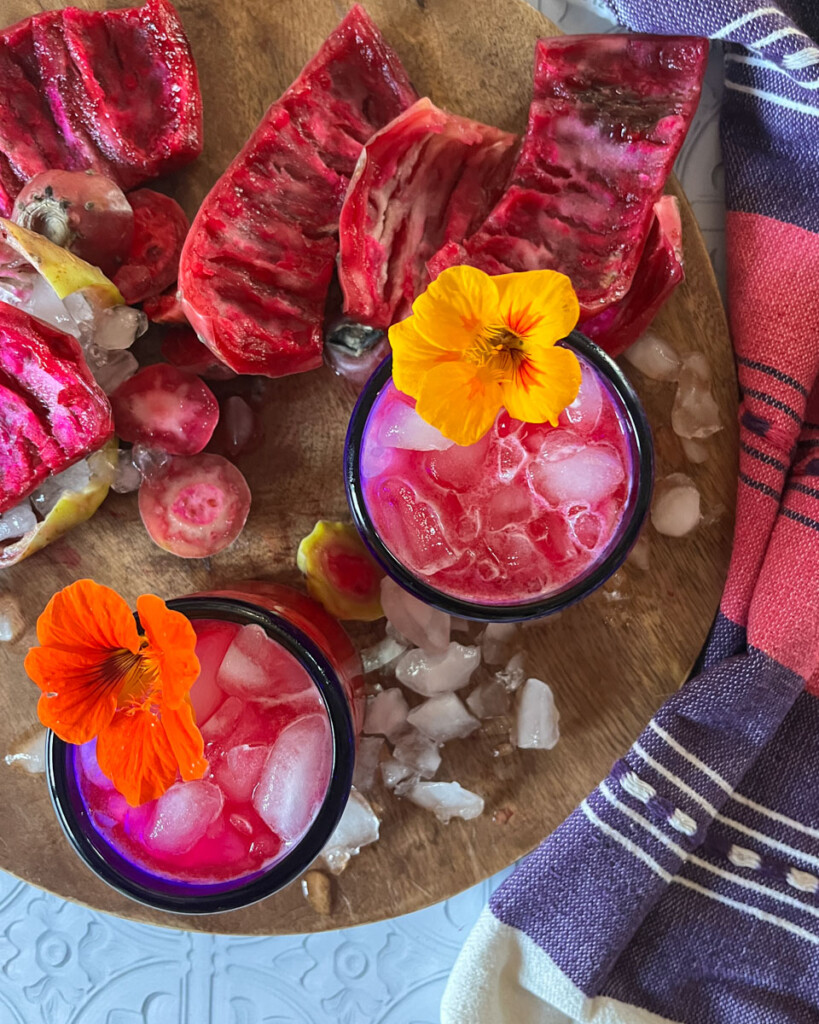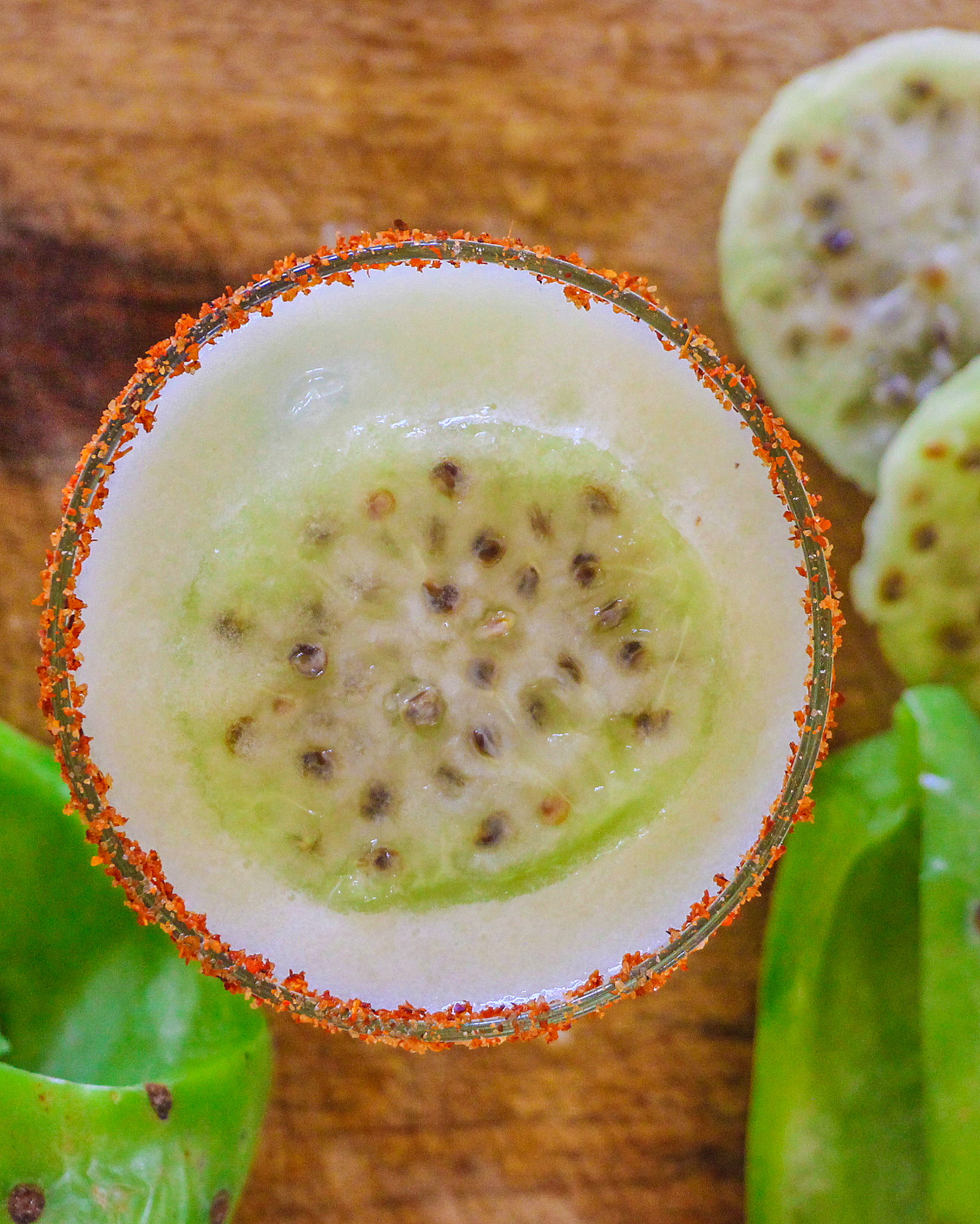 This is the same recipe, but made with green prickly pears.
HOW TO STORE AGUA FRESCA
Store agua fresca in an airtight container in the refrigerator for up to 2-3 days, ensuring it stays fresh and chilled. Stir before serving as ingredients tend to settle at the bottom when sitting.
LOOKING FOR MORE INSPIRATION?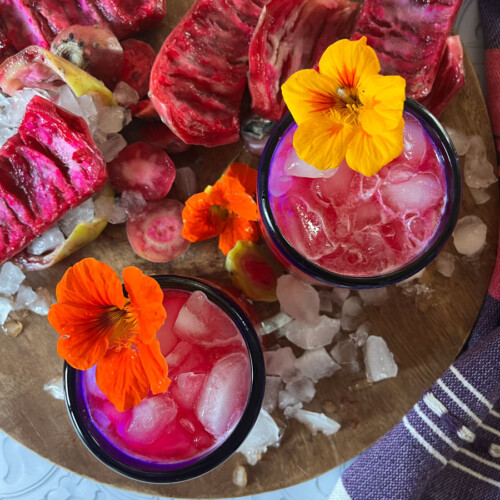 Agua de Tuna (Prickly Pear Agua Fresca)
Agua de tuna (prickly pear agua fresca) is a traditional Mexican beverage made from the juice of prickly pear cactus fruit. This all-natural, cactus-inspired drink is a delightful blend of prickly pear cactus fruit, water, and a touch of sweetness.
Ingredients
6

prickly pears

red or green

6

cups

water

divided

1/4

cup

sugar

or to taste
Instructions
Using gloves, peel prickly pears by cutting off about ½ inch from each end. Then slice lengthwise, about ¼ inch through from one end to the other lengthwise, cutting through the thick skin. Carefully remove the entire skin in once piece, by hand. It should come off easily in one piece and leave the fruit in tact.

Blend tunas, 3 cups water, and sugar on medium setting for 60 seconds.

Strain through a fine-mesh sieve into large pitcher. You may need to agitate the mixture to let the juice through, avoid pushing through the pulp to keep juice light in consistency. Discard or compost seeds and pulp.

Stir in remaining 3 cups water.

Chill and serve over ice. Garnish with edible flowers, slices of lime or prickly pears, chia seeds, or rim the glass with chili-lime salt (optional).
Nutrition
Serving:
8
ounces
Calories:
32
kcal
Carbohydrates:
8
g
Protein:
0.01
g
Fat:
0.03
g
Sodium:
12
mg
Potassium:
3
mg
Fiber:
0.02
g
Sugar:
8
g
Vitamin A:
5
IU
Vitamin C:
0.1
mg
Calcium:
9
mg
Iron:
0.01
mg
32
LOVE THIS RECIPE?
Leave a comment below or tag me on social media @lolascoina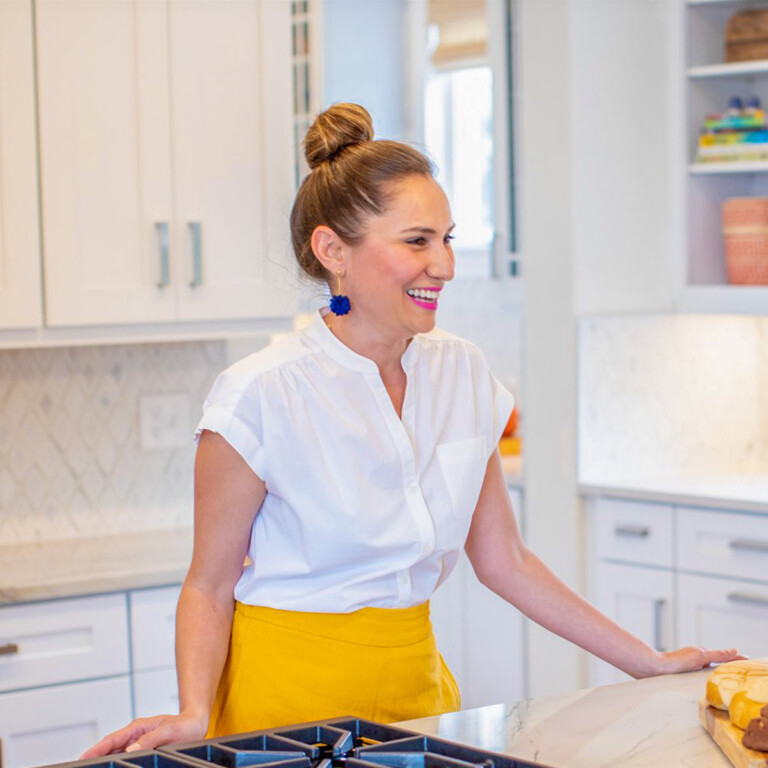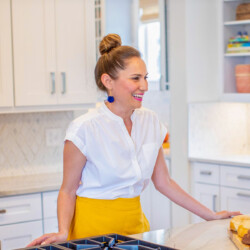 Lola Wiarco Dweck
Lola is a Mexican-American recipe developer, writer, and cooking instructor who loves sharing her culture with the world. Growing up in California and spending summers in Mexico, Lola celebrates her family's Mexican recipes and vibrant culture through Lola's Cocina.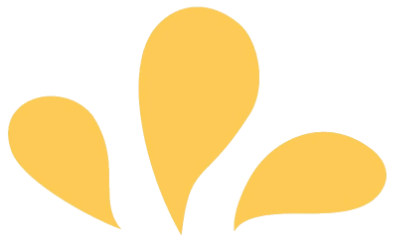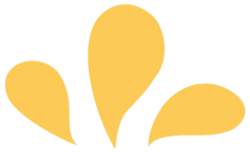 Sign up for ¡Hola de Lola!