Classic Sopa de Fideo Recipe + 5 Preparation Tips from the Pros
Now that the holiday season is over and we can all breathe a sigh of relief, I'm back in the kitchen and excited to share a classic recipe that is long overdue here on my blog. It's one that I don't make often enough and easy as it may seem to prepare, it does require some technique to get it just right.
Sopa de fideo is exquisite in its simplicity and yet it triggers complex nostalgic memories of my early childhood years spent in Mexico with my grandparents. My father's mother, Mamá Goya, always had a pot of fideo sitting resplendently atop her stove until we'd devour it. Always cooked to perfection – nice and soupy and never too thick – Mamá Goya adds celery leaves just before it's ready to enhance the flavor.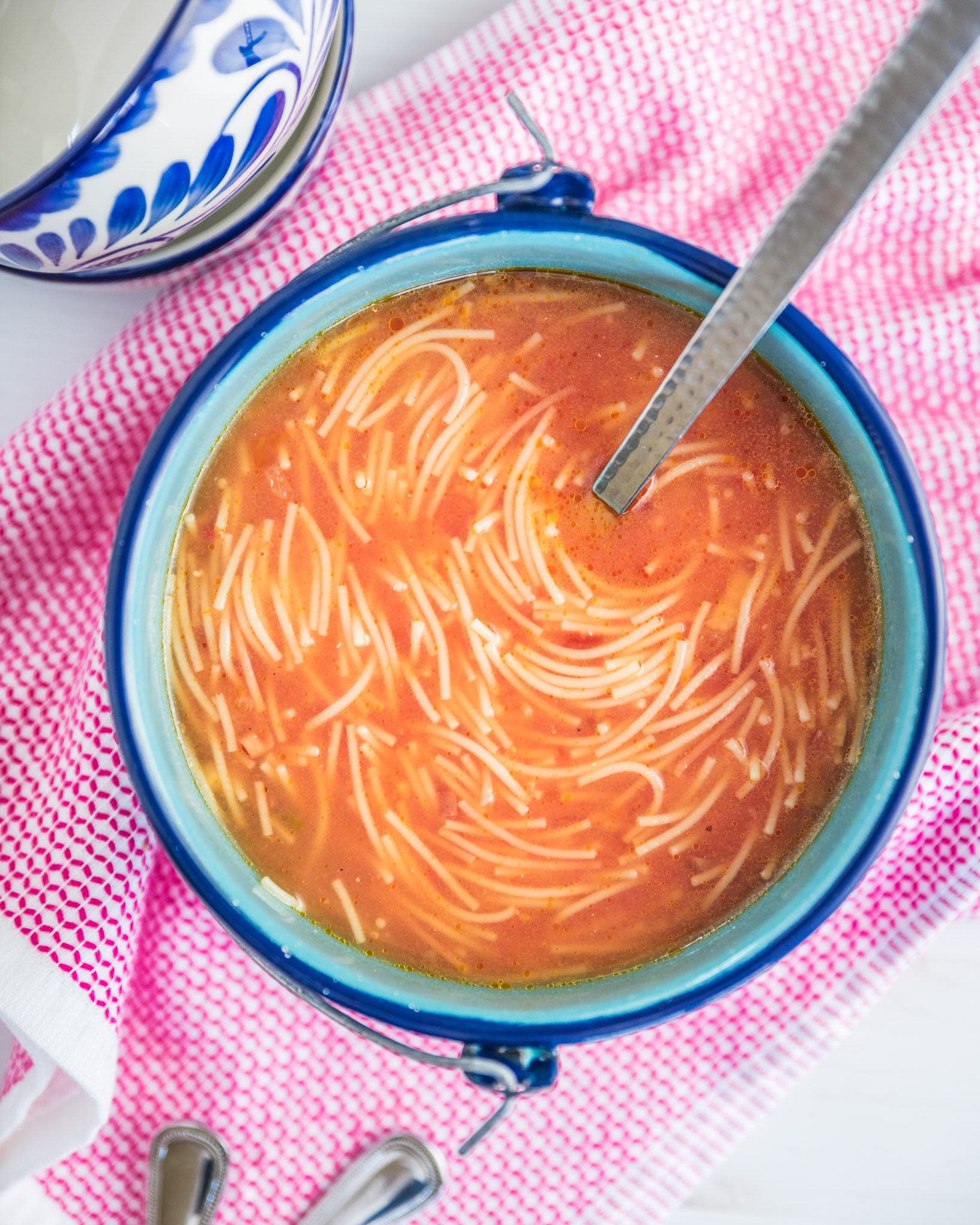 On a recent trip to Mexico City, my Tia Margarita (from my mother's side, I have one on my father's side, too) hosted us. Rosie, her cook, prepared her version of fideo that was reminiscent of my Mama Goya's. She was kind enough to make us a big batch to get us through the week and satisfy our desire for one of our favorite comfort foods. She also shared her technique to prevent it from thickening which tends to be the most common mistake for first-timers.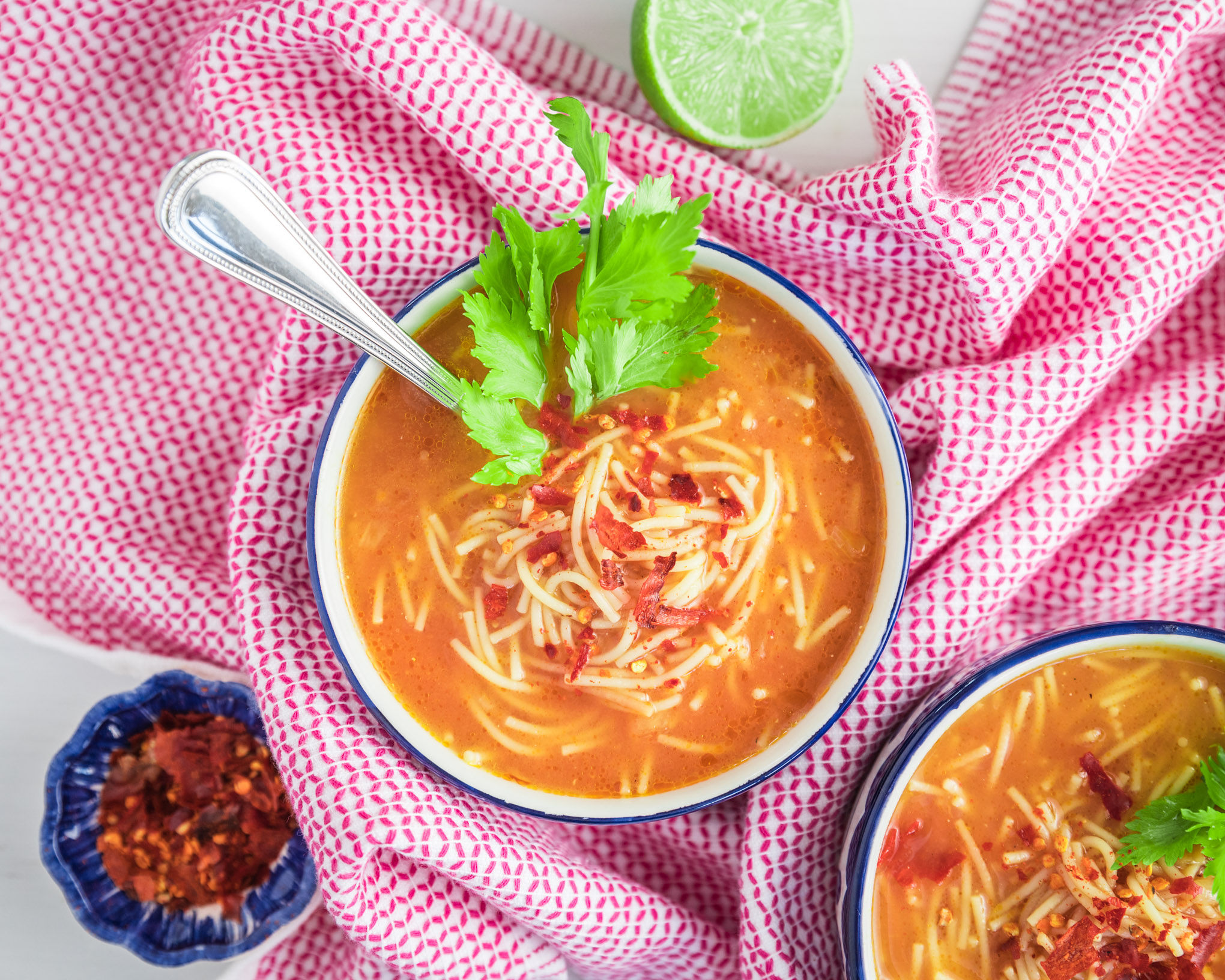 She explained that the key was to fry the noodles until they turn from their pale maize color to light brown, for at least 10 minutes – just until the point where it starts to look like the noodles are about to burn. Otherwise, as the soup sits, the noodles will absorb the broth, resulting in a thick sopa with mushy noodles. I'm not a fan of thick fideo soup – I like the broth to be nice and soupy. So when I got home, I took Rosie's advice and began experimenting only to learn that properly toasting the noodles was indeed the key!
5 FIDEO PREPARATION TIPS FROM THE PROS
Toasting the noodles for long enough is the key to making soupy fideo that doesn't thicken as it sits. I cook mine low and slow for about 10 to 15 minutes.

Adding celery or cilantro just before simmering for the final few minutes infuses a nice burst of flavor into fideo soup.

Any style of dry noodles works well in this recipe. My children are fans of the little shells, stars, and especially love the alphabet pasta!

When I make my sopa de fideo with homemade chicken broth, it's comes out the best, but store bought chicken or vegetable broth also work. Be sure to taste for salt and adjust to your liking. General rule of thumb: I use about 4 to 5 cups of liquid for every cup of pasta. It sounds like a lot, but this is another tip to keep your fideo soupy.

If you're in a pinch and don't have time to roast the tomatoes, you can use them fresh. Canned (diced or whole) tomatoes can also be used as a substitute for fresh tomatoes in this recipe.
INGREDIENTS
2 small garlic cloves
1/2 medium white onion
1 pound tomatoes (about 3-4 medium tomatoes), roasted
10 cups chicken or veggie broth
2 tablespoons cooking oil
1 7-ounce package fideo pasta (about two cups)
3 celery stalks, leaves only
Salt, to taste
PREPARATION
Working in batches, blend garlic, onion, and tomatoes in broth. Add mixture to a large pot and bring to a boil for 15 minutes. Lower and simmer on low-medium heat for an additional 15 minutes.
In the meantime, in a separate pan, add oil over low-medium heat and once hot, add noodles. Using a wooden spatula, move noodles frequently to avoid burning. If noodles begin to brown too quickly, lower heat. The entire frying process should take approximately 10 minutes and noodles should range in color from light to dark brown.
Add noodles to hot broth, toss in celery leaves, cover, and allow noodles to cook for five minutes before turning off heat.
TO SERVE
Enjoy hot with a sprinkle of fresh lime juice and crushed red pepper or your favorite salsa. My father and sister love their sopa de fideo with a dash of mayonnaise, too. Don't knock it until you try it!
---
Photography + Styling: Cacey McReavy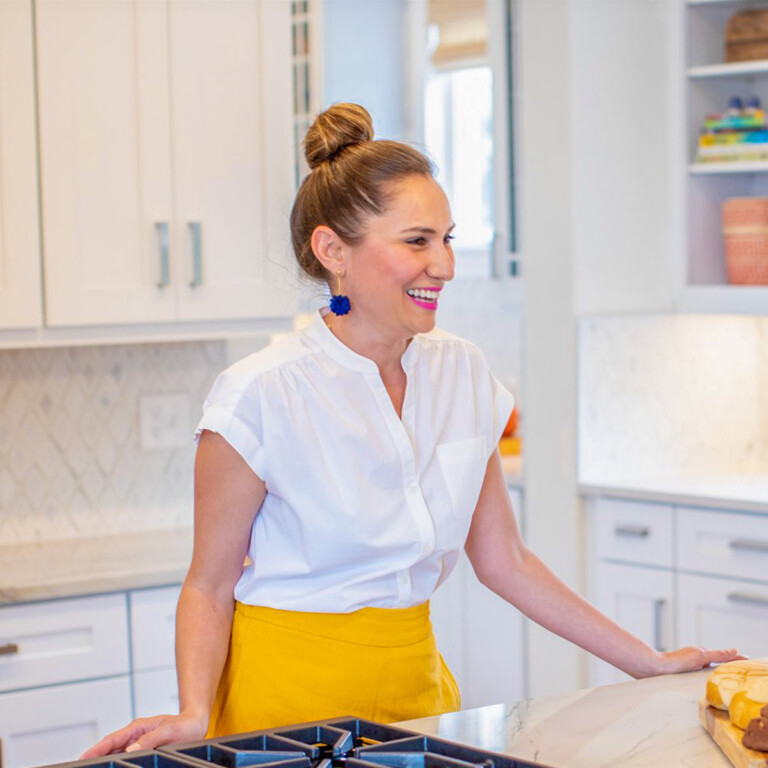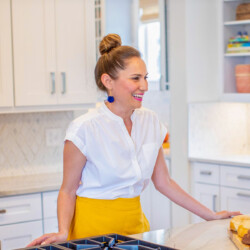 Lola Wiarco Dweck
Lola is a Mexican-American recipe developer, writer, and cooking instructor who loves sharing her culture with the world. Growing up in California and spending summers in Mexico, Lola celebrates her family's Mexican recipes and vibrant culture through Lola's Cocina.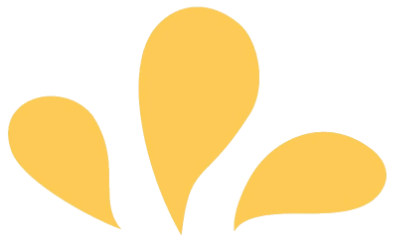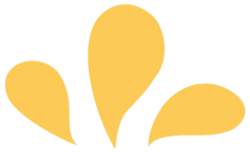 Sign up for ¡Hola de Lola!