10 Delicious Mexican Breakfast and Brunch Ideas
Mexico has some of the best breakfasts in the world. The menu is endless! This Mexican Brunch roundup features a delightful array of traditional and modern breakfast dishes that range from flavorful Mexican egg dishes, to molletes, tacos, and tostadas. Whether you're celebrating Mexican Mother's Day or gathering with a group of family and friends, I think that you'll find that these Mexican breakfast options are exceptional.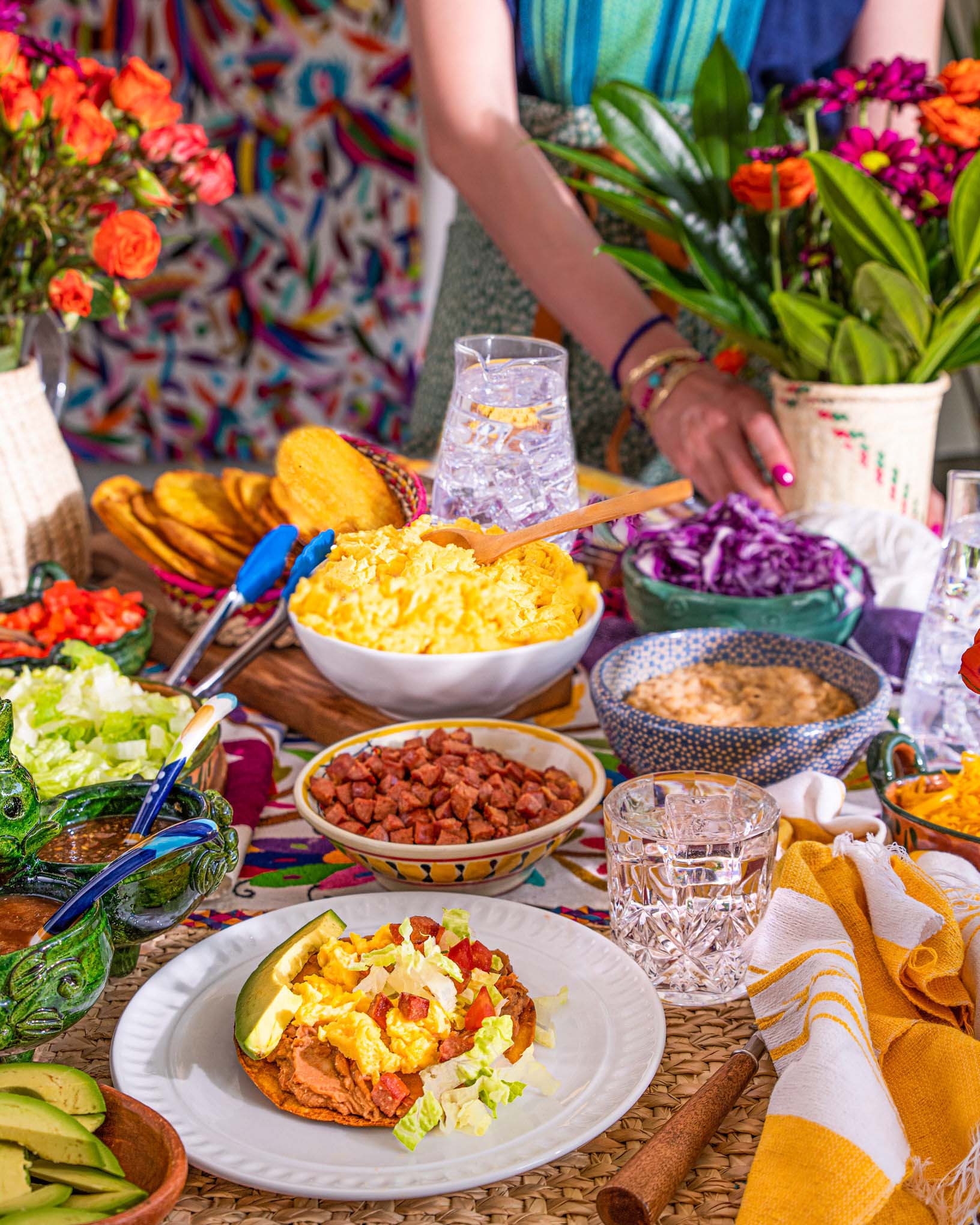 A BASIC UNDERSTANDING OF MEXICAN BREAKFAST
Read on to learn what a traditional Mexican breakfast entails, and how this meal differs from Mexico's other main meals of the day.
Desayuno, Almuerzo, Comida, Cena, and Merienda: What do the different mealtimes in Mexico mean?
Before I get started on all of the wonderful breakfast options available in Mexico, it's important to understand the difference in mealtimes along with their names and loose English equivalents. You'll notice that brunch is not listed below, and that's because American-style brunch hasn't really caught on in Mexico.
Desayuno, or breakfast, is served first thing in the morning, typically between 7 and 10 a.m., and is a warm, hearty meal.
Almuerzo, also known as la hora de comida, is similar to lunchtime, but unlike its American counterpart, this is the main meal of the day and can be served anytime from 2 to 5 p.m. In many places, it includes a soup or pasta dish to start; plato fuerte, or main entree; and postre, or light dessert.
Cena or merienda is the lightest of the three meals and usually consists of a light snack such as pan dulce and tea or café con leche, enjoyed later in the evening, after 7 or 8 p.m.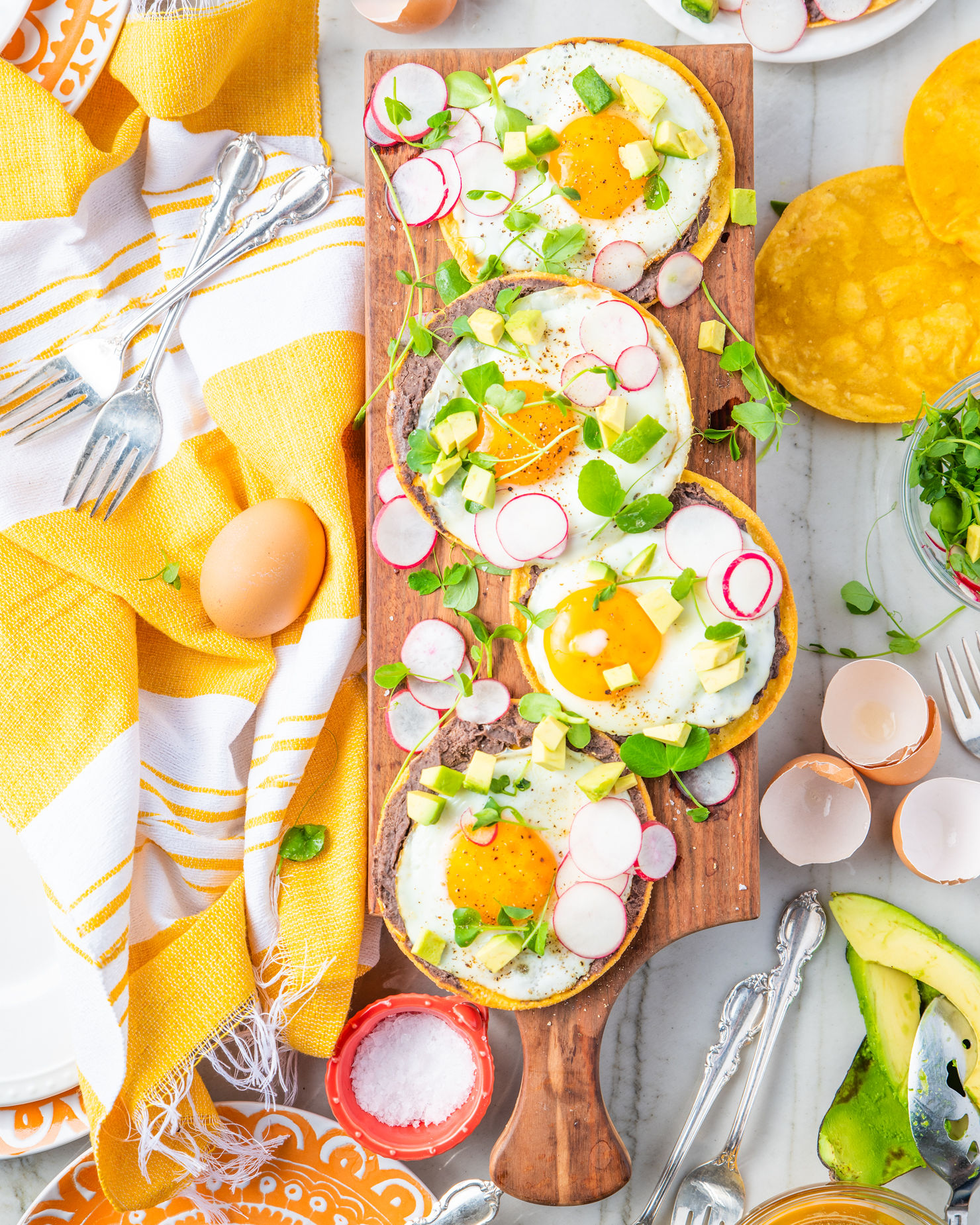 Desayuno Mexicano: What makes a proper Mexican breakfast?
A full Mexican breakfast is a multi-course affair: 
It starts with a hot drink such as hot chocolate, tea, or coffee, served alongside a spread of pan dulce. If you're lucky, you might get to sip on champurrado or atole!
Next comes a spread of beautifully cut seasonal fresh fruit, sometimes served with yogurt, honey, and granola. My favorite fruits include a mix of watermelon, mango, banana, papaya, and pineapple — all tropical frutas that definitely get your digestive system moving first thing in the morning.
Then comes the plato fuerte, or main entree, which is usually hot, always delicious, and sometimes consists of an egg- or corn-based dish, although soups such as pozoleor menudo, can also be enjoyed for breakfast. No proper Mexican breakfast would be complete without a little bit of spice, usually from a homemade salsa. And you can expect to wash down your desayuno with freshly squeezed orange juice or a homemade agua fresca. Yum!
MEXICAN BREAKFAST ROUNDUP
Now that you have hopefully learned a thing or two about breakfast a la Mexicana, I'd like to share a delicious desayuno roundup with you to inspire your next Mexican brunch or breakfast. 
MOLLETES CON PAPAS Y CHORIZO
Molletes are a Mexican breakfast dish consisting of toasted bread topped with refried beans, melted cheese, and often garnished with pico de gallo or other flavorful ingredients. For this recipe, I created my own version and added another breakfast favorite to the mix: papas con chorizo. The result is as gratifying as it is tasty.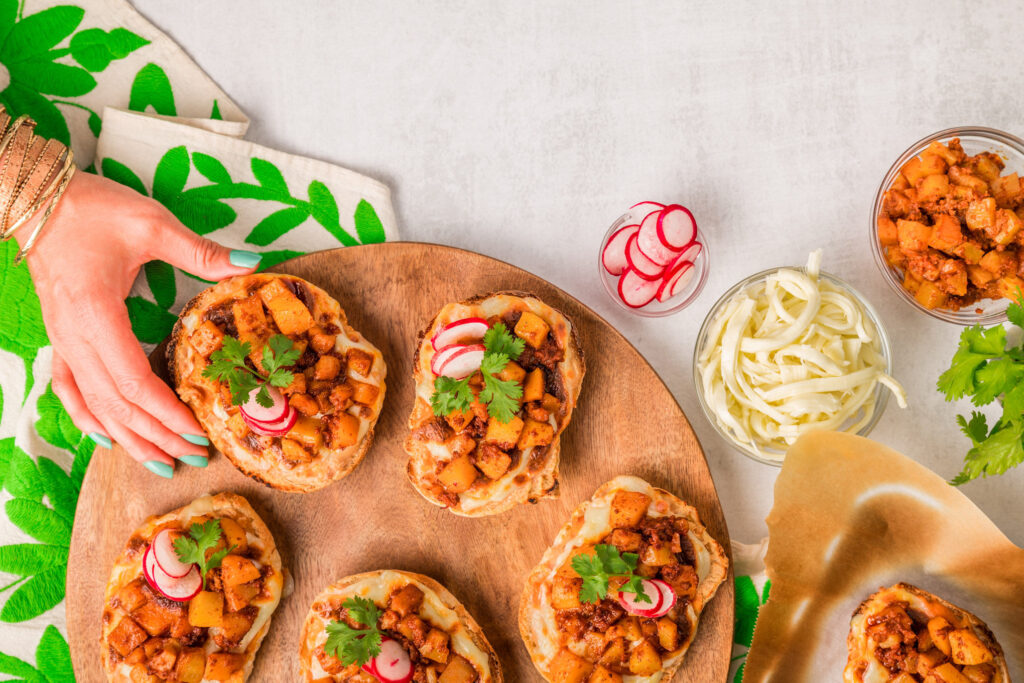 TACOS DE HUEVOS A LA MEXICANA
Huevos a la Mexicana, which loosely translates to Mexican-style scrambled eggs, is an iconic dish that graces the tables of both restaurants and homes throughout Mexico. The name derives from its easy-to-find ingredients that are red, white, and green, and emblematic of the Mexican flag. The mixture of tomatoes, onions, and jalapeños or serranos is simply sauteed to bring out each ingredient's flavor, and then cooked to perfection with scrambled eggs. Serve everything in a taco with salsita, y ¡provecho!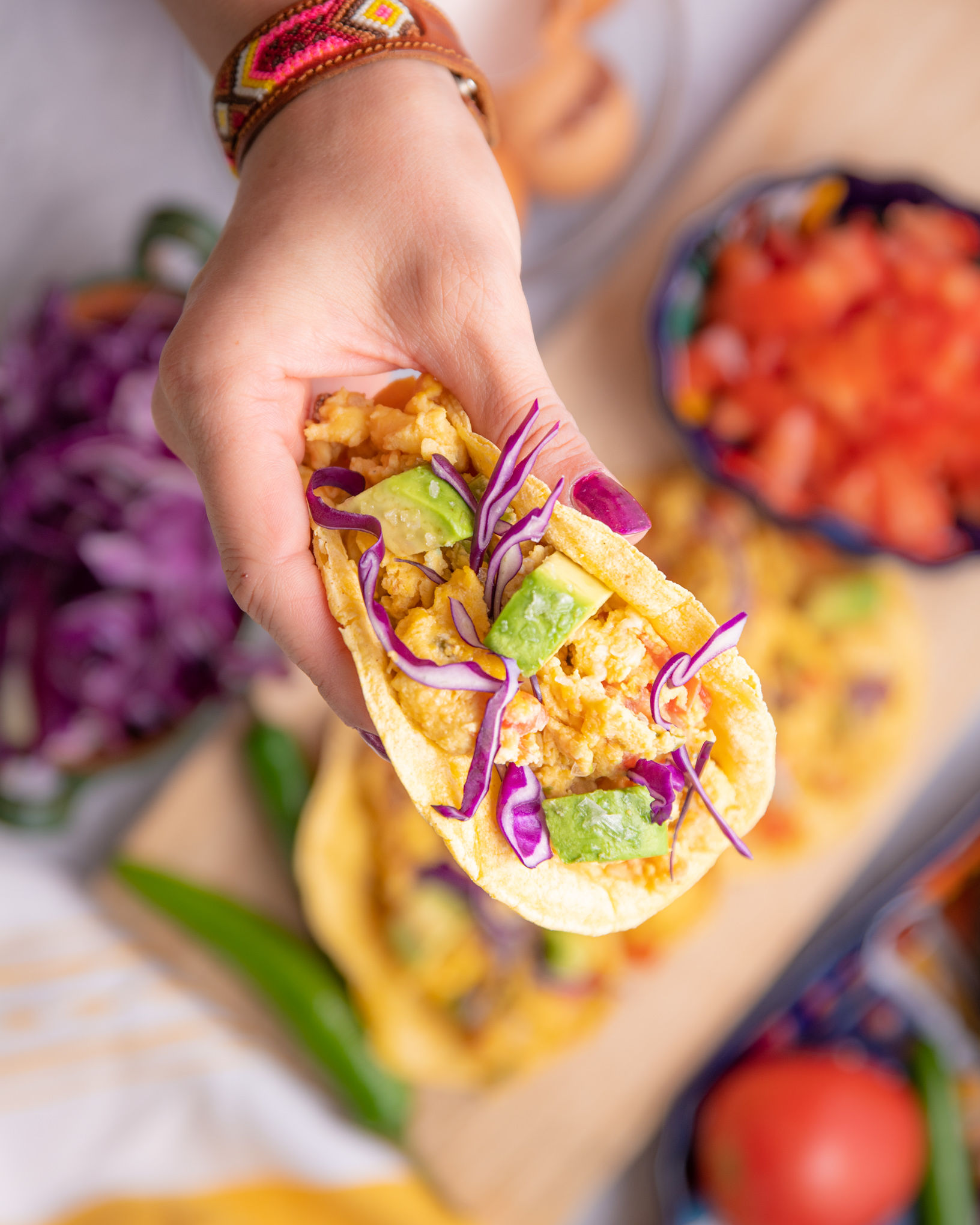 BURRITOS DE CHORIZO CON HUEVO
Burritos de chorizo con huevo are traditional Mexican breakfast burritos filled with flavorful chorizo sausage and scrambled eggs. The spicy and savory chorizo pairs perfectly with the fluffy eggs, creating a satisfying and hearty combination. They are often served with sals and avocado for added deliciousness. For extra protein, add refried beans to your burritos!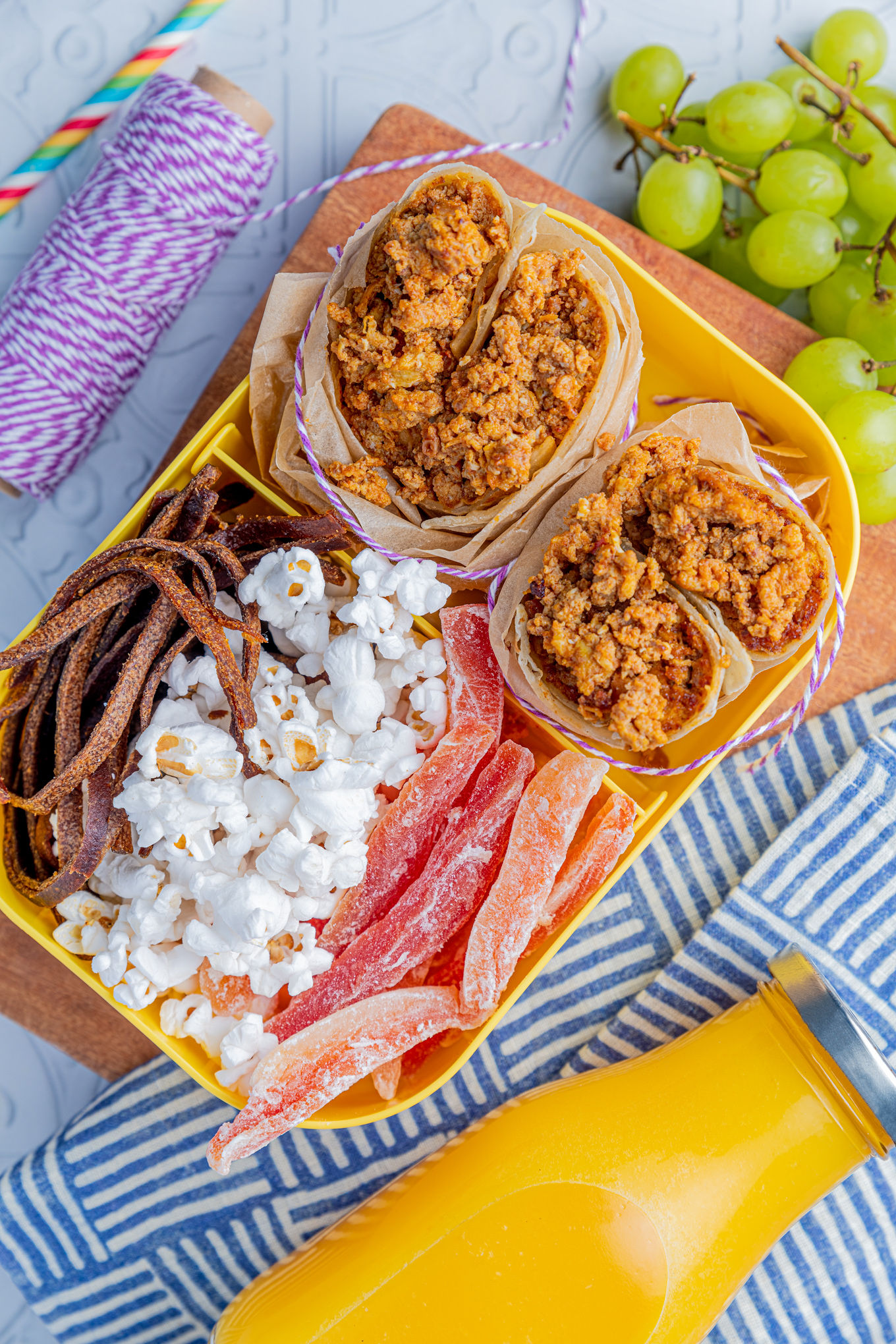 EASY BREAKFAST TOSTADAS
These easy breakfast tostadas are a delightful combination of classic flavors. Crispy corn tortillas provide a sturdy base, generously layered with creamy refried beans. Topped with perfectly fried eggs, their golden yolks adding richness to each bite. The crowning touch is the creamy avocado and vibrant salsa, offering a refreshing and satisfying finish. A harmonious blend of textures and flavors that will elevate any breakfast experience.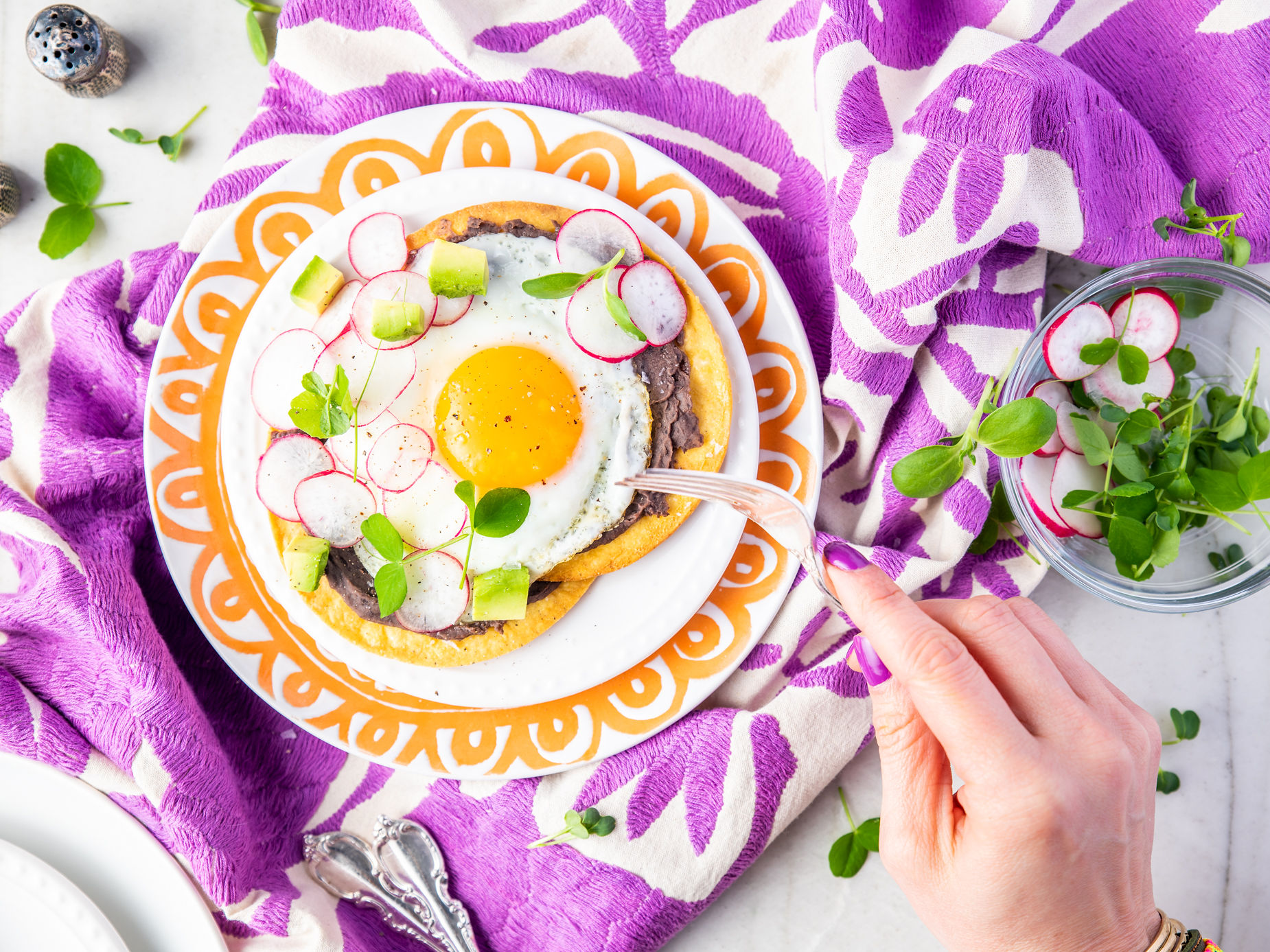 TURKEY PICADILLO TOSTADAS
Turkey picadillo tostadas showcase a savory and lean twist on a classic dish. Ground turkey is simmered with diced veggies and aromatic spices, creating a flavorful filling that is then piled onto crispy tostada shells. Topped with fresh garnishes, these tostadas offer a satisfying and wholesome meal option.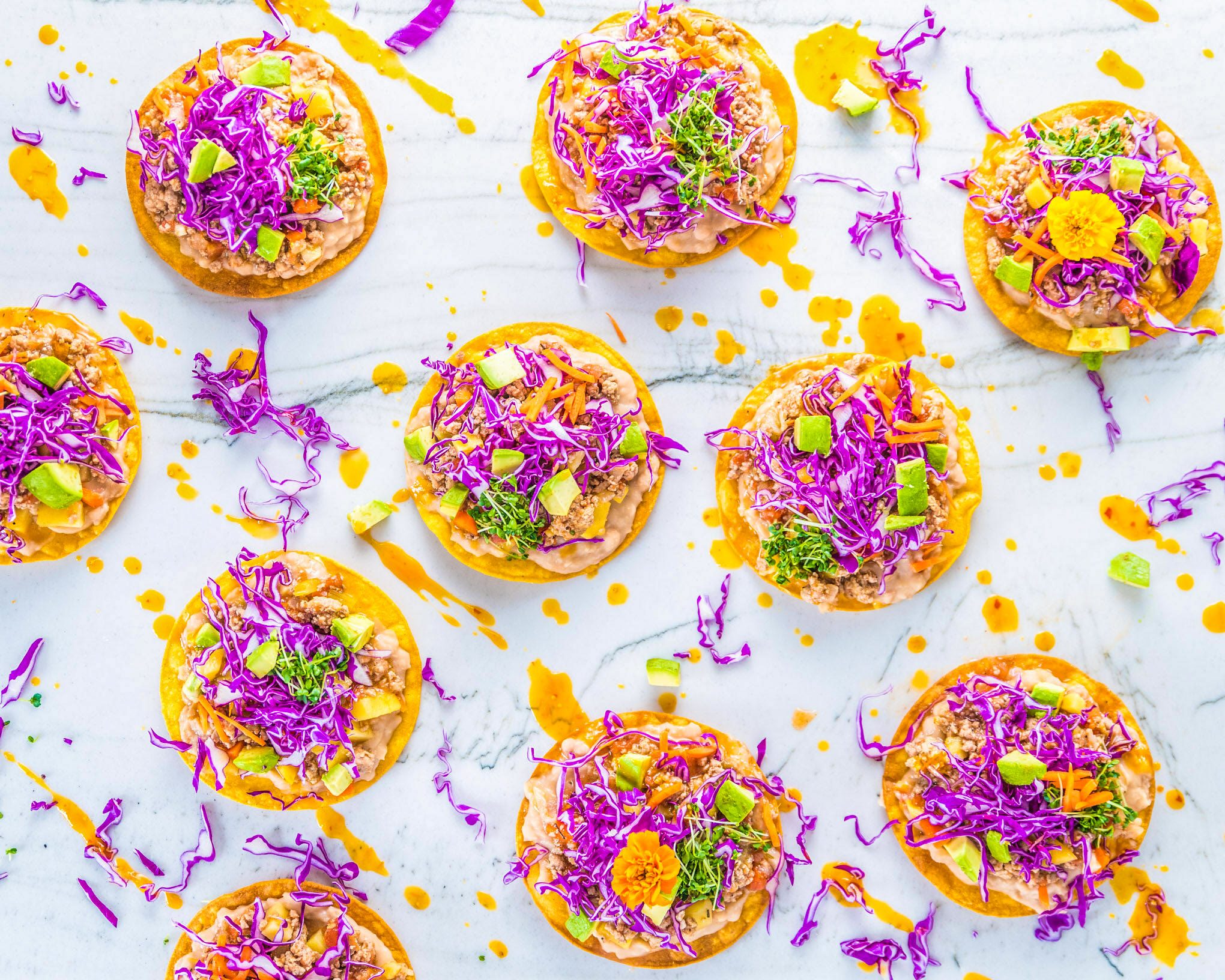 PAPAS CON CHORIZO
Papas con chorizo is a hearty and comforting dish that showcases the delicious combination of potatoes and chorizo sausage. Sliced potatoes are cooked until tender and infused with the rich flavors of the chorizo, perfect for breakfast or any time you crave a taste of traditional Mexican cuisine.
SQUASH BLOSSOM OMELET
One of my absolute favorite breakfasts in Oaxaca is a squash blossom omelet served with salsa verde from La Casa de Mis Recuerdos bed and breakfast. The first time I laid eyes on this dish, it reminded me of one of my grandma Lola's favorite sayings, "el hambre entra por los ojos." [Hunger enters through the eyes.] It was beautiful and delicious. Fresh squash blossoms are delicately cooked onto a fluffy omelet, creating a vibrant burst of color and a subtle zucchini flavor. This refined dish highlights the beauty of seasonal ingredients and showcases the artistry of Mexican cuisine.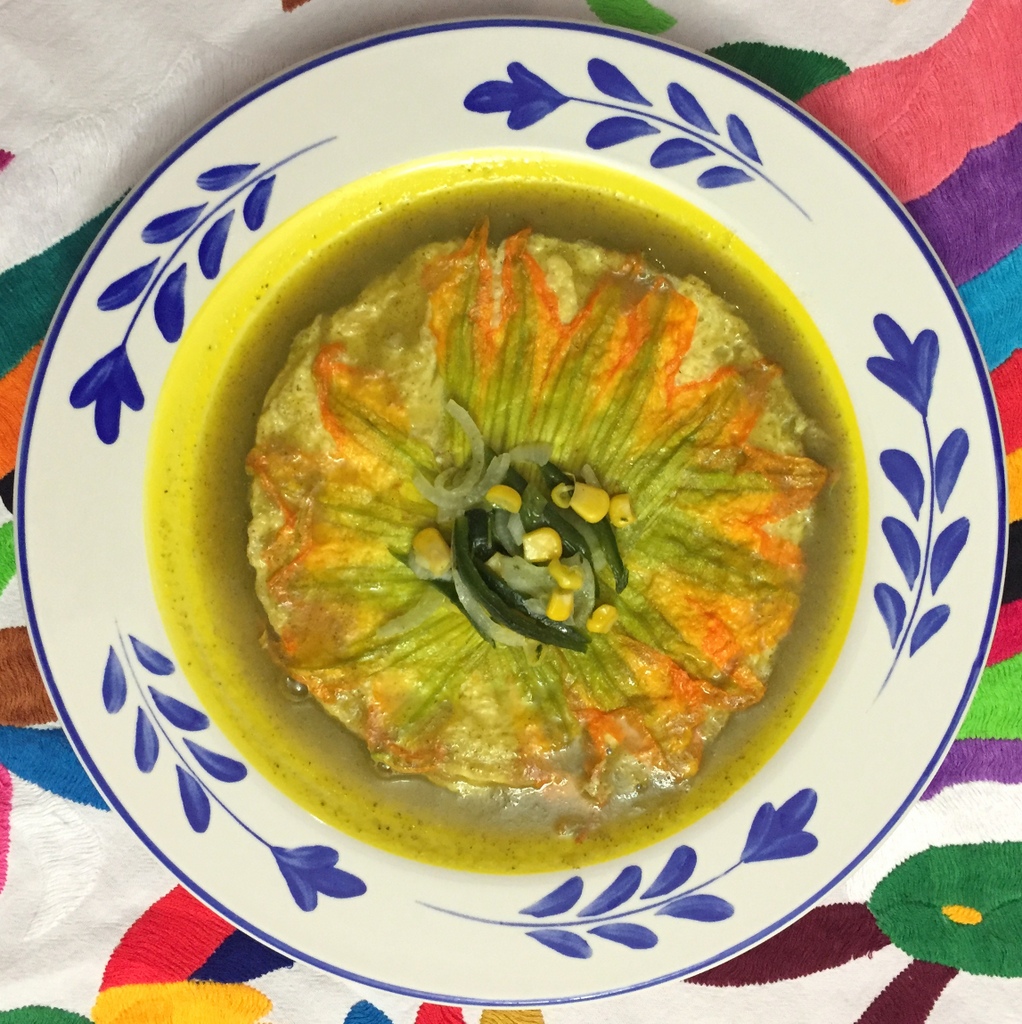 HUEVOS RANCHEROS
This traditional Mexican breakfast recipe consists of fried eggs served over a lightly fried corn tortilla, and then topped with ingredients representative of la bandera Mexicana, spicy jalapeño (green), onion (white) and tomato (red). Huevos rancheros are definitely a must-try!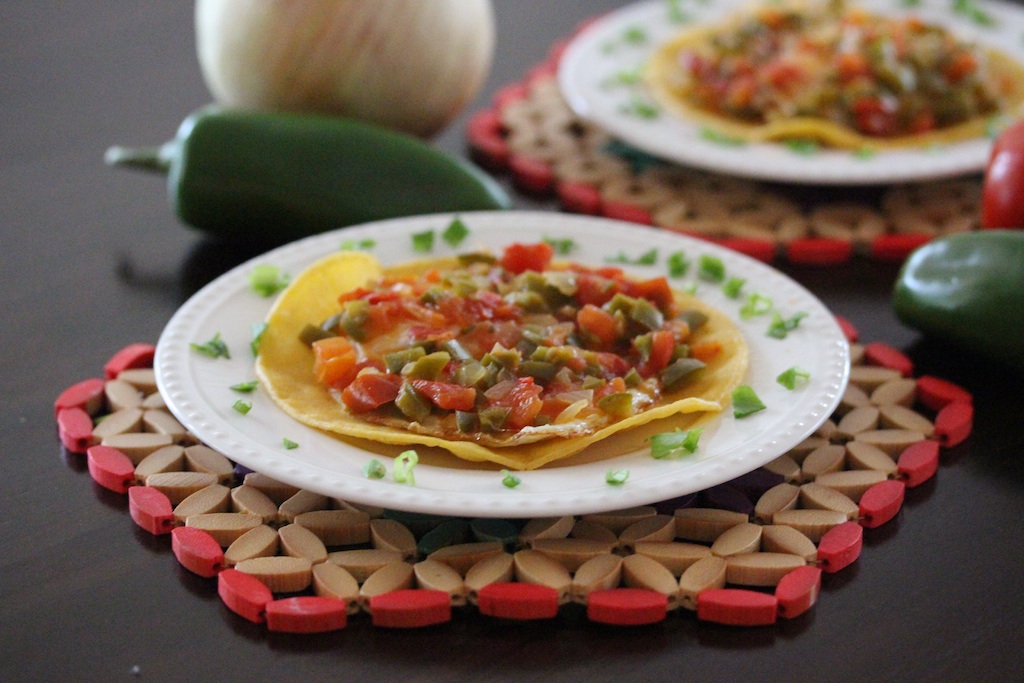 CLASSIC REFRIED BEANS
Refried beans are a vital component when served alongside traditional Mexican breakfast dishes. They add nutrition, flavor, and a creamy texture that compliments eggs, potatoes, tortillas, and salsa.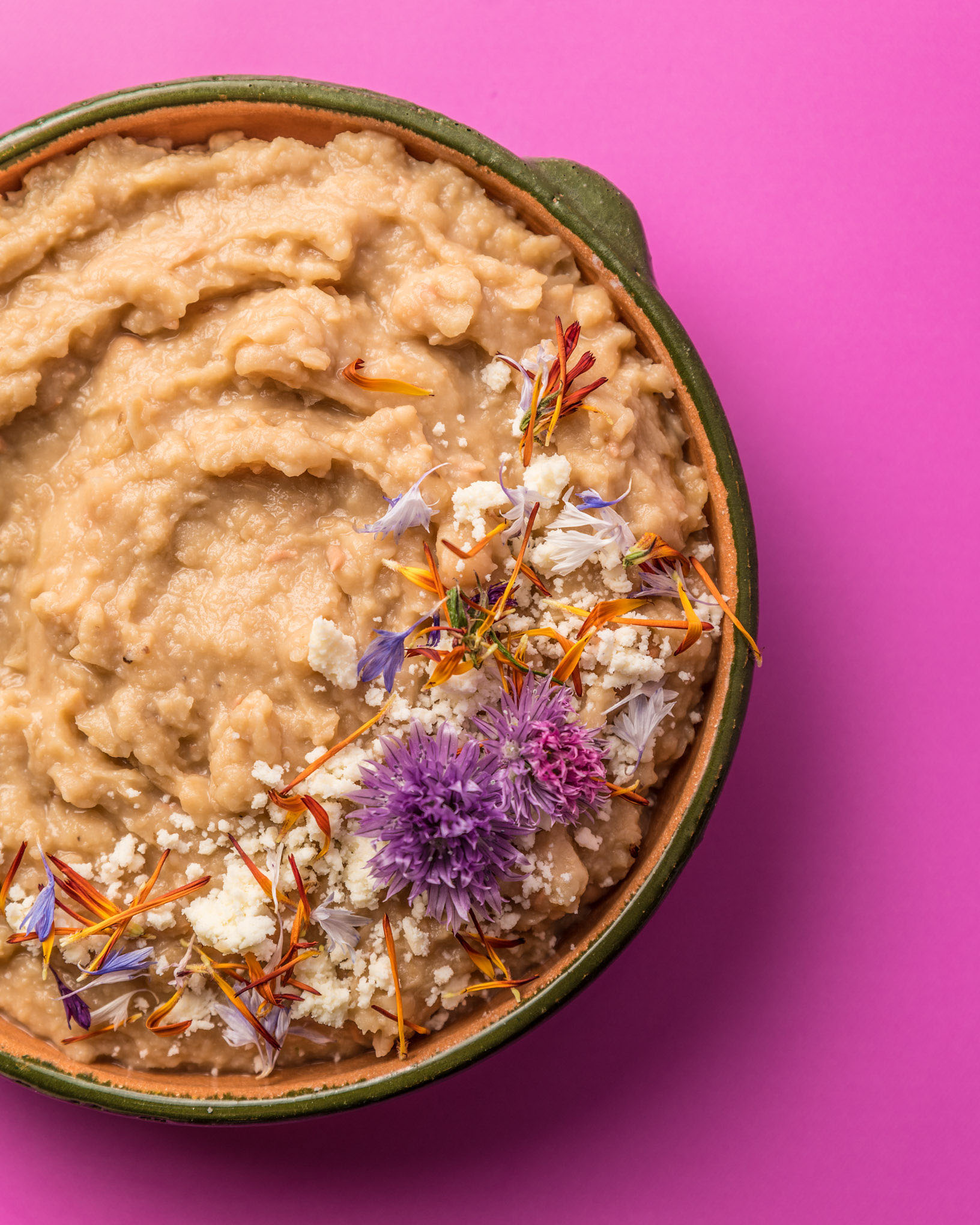 HOT PINK CORN TORTILLAS
Add a pop of color to your meals with handmade pink corn tortillas! Using heirloom masa harina and organic beets, these vibrant and delicious tortillas will elevate all of your breakfast dishes with their unique color and authentic corn flavor.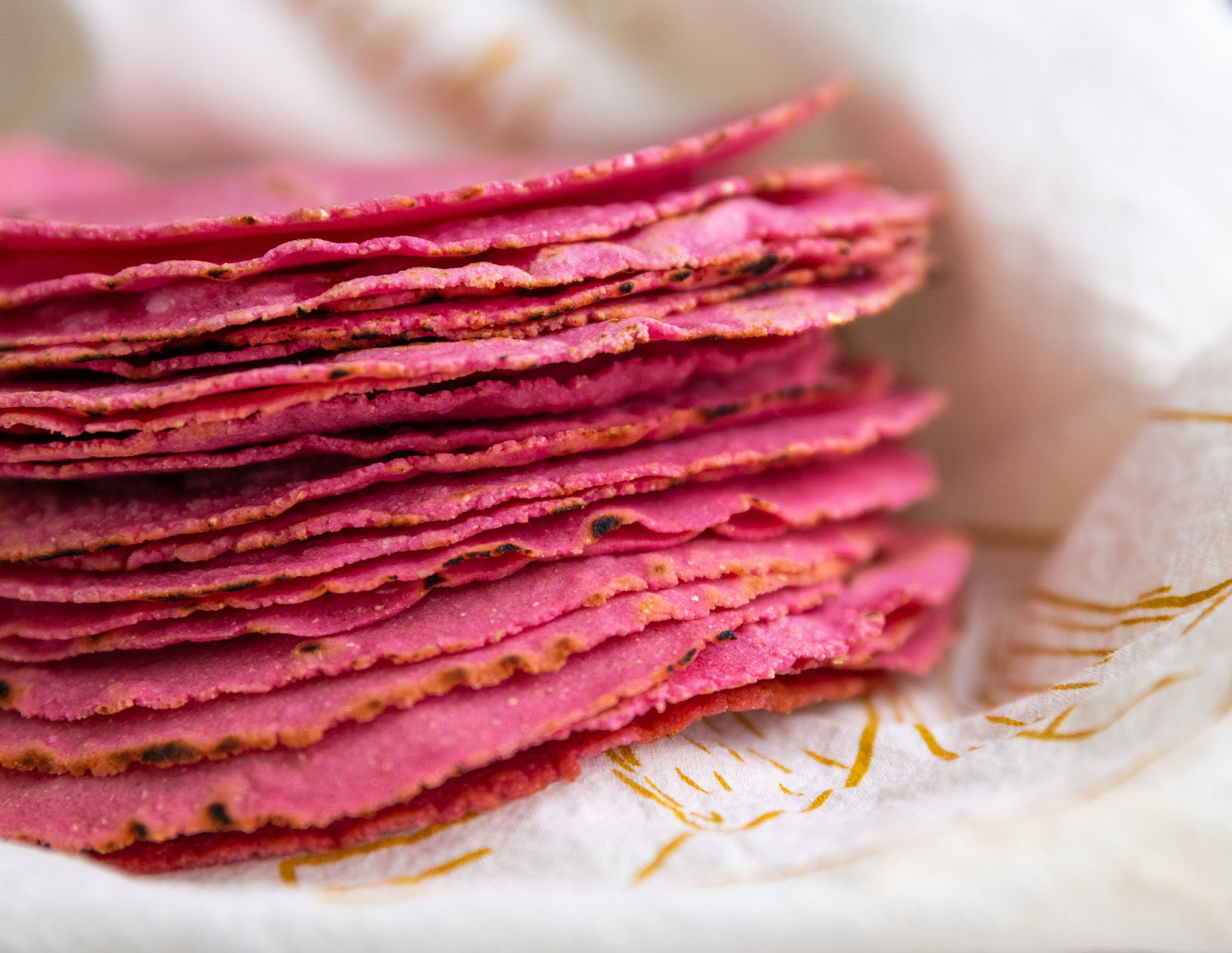 LOOKING FOR MORE MEXICAN BREAKFAST INSPIRATION?
Be sure to check out the following Mexican breakfast recipes and my post How to Build a DIY Breakfast Tostada Bar for more inspiration.
Chilaquiles with Beef Chorizo and Spicy Chipotle Crema
Green Chilaquiles | Chilaquiles Verdes
Green Chilaquiles | Chilaquiles Verdes
Enmoladas con Papa | Mole Enchiladas with Potato
LOOKING FOR MEXICAN DRINKS TO SERVE WITH BREAKFAST?
Agua de Piña y Pepino (Pineapple Cucumber Agua Fresca)
Strawberry Agua Fresca with Beets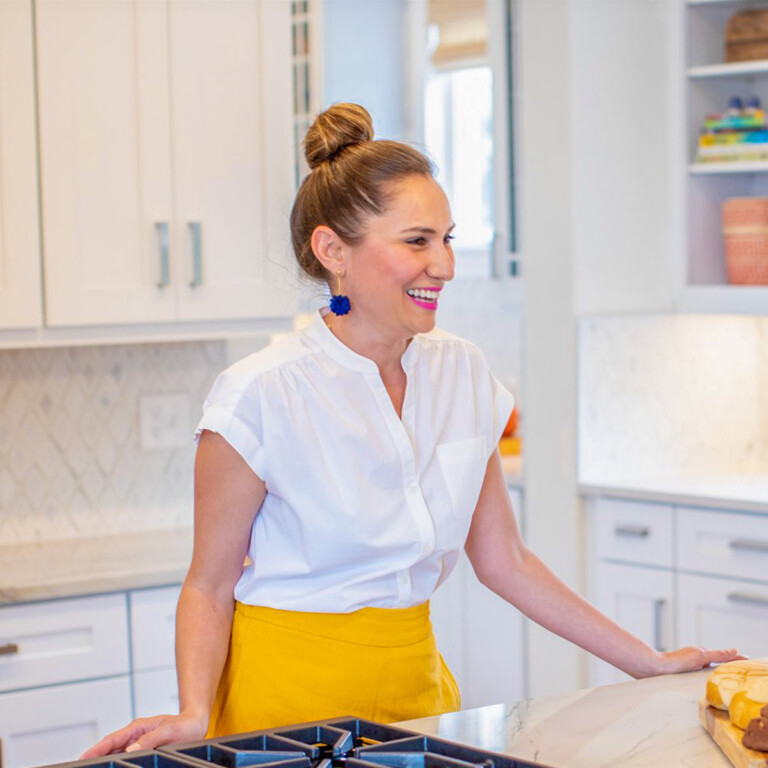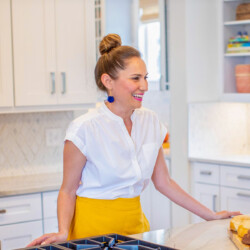 Lola Wiarco Dweck
Lola is a Mexican-American recipe developer, writer, and cooking instructor who loves sharing her culture with the world. Growing up in California and spending summers in Mexico, Lola celebrates her family's Mexican recipes and vibrant culture through Lola's Cocina.