This Spicy Golden Salsa combines the sweetness of yellow cherry tomatoes with the spiciness of arbol chile peppers for a delicious salsa. It's a play on my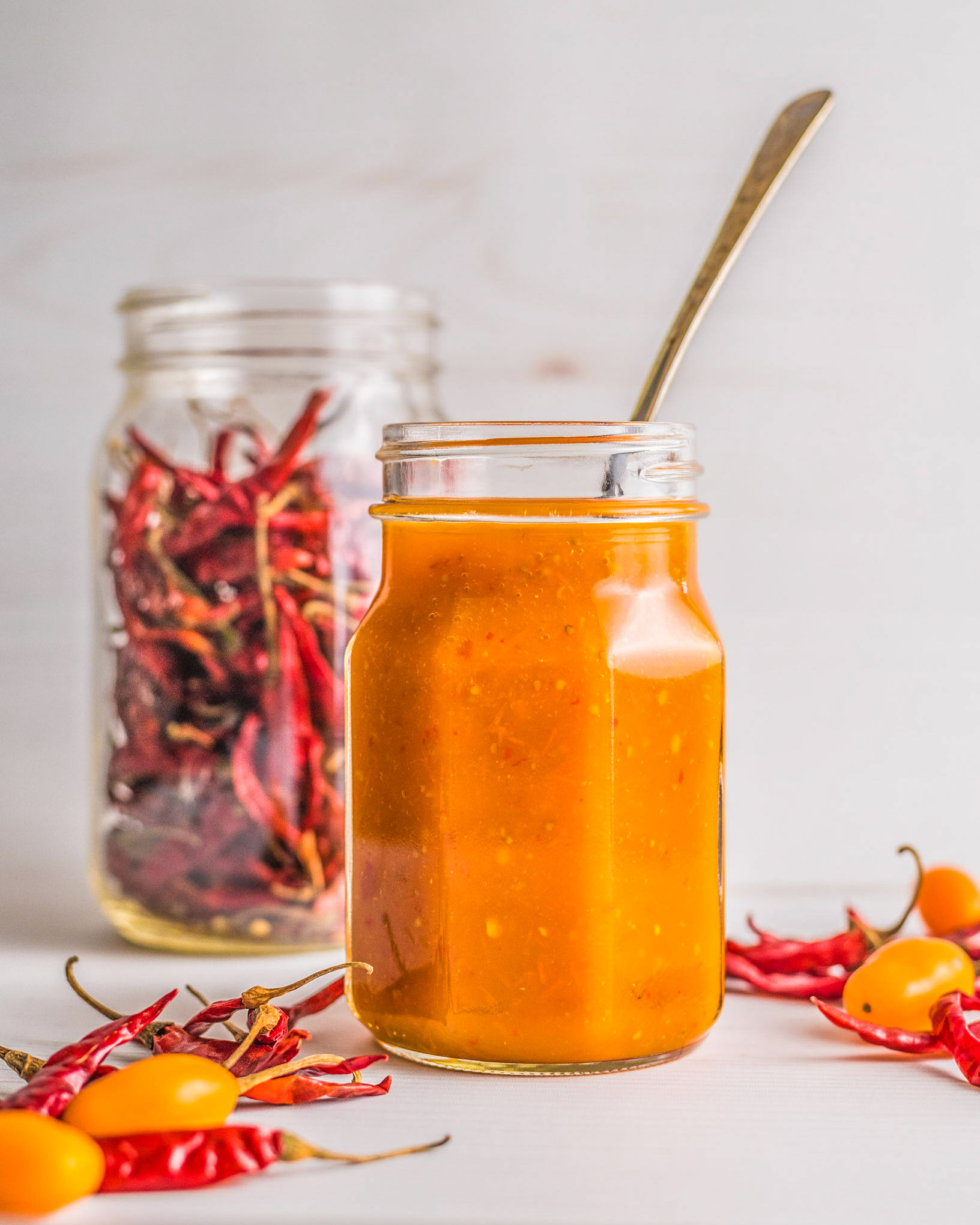 Most of us have heard of golden milk, but have you heard of golden salsa? I'm always experimenting with new salsas. Oftentimes, my best ideas come when I have guests coming over, or when I have an abundance of a particular vegetable or fruit . . . or when something is on the verge of going bad. This particular salsa was inspired by my harvest of gold cherry tomatoes. Hope you like it as much as I do!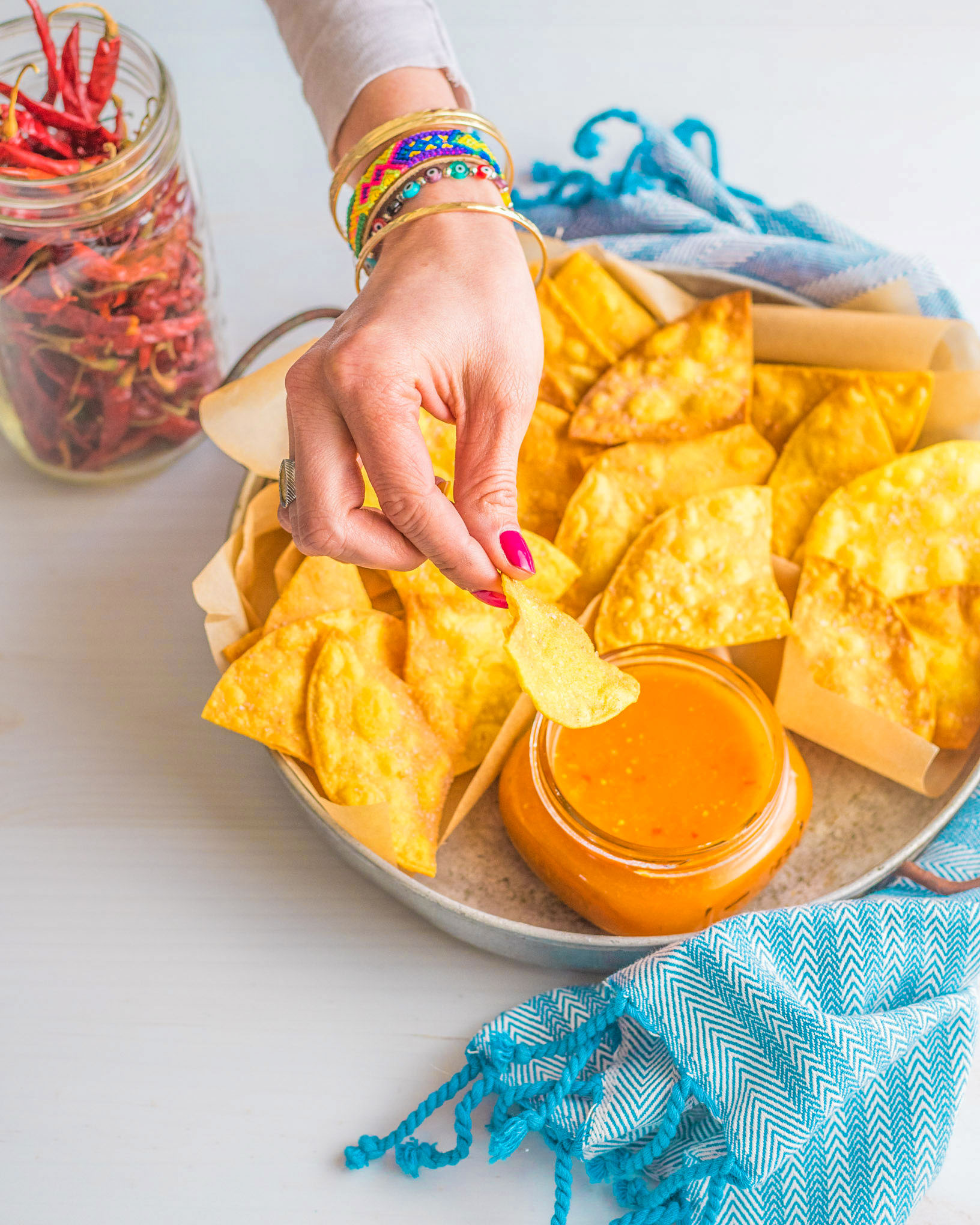 Over the summer a harvest of gold cherry tomatoes radiated their bright warmth through my garden. While Amado made his snack-time skewers with mozzarella, mini tomatoes, and basil, I experimented with my golden treasure trove of tomatoes and produced a salsa that's to die for.
It is a play on my Tangy Tomatillo Salsa, but has a sweet twist and I absolutely love its vibrant yellow hue. There is a simple sense of satisfaction I get from transforming something I've grown into something that is so pleasing to the palate. While you're whipping up a batch of this salsa, you might as well fry up your own corn tortilla chips, too!
WHY I LOVE THIS RECIPE
Easy to make: with minimal prep and a few ingredients, you can make a delicious salsa in about 10 minutes.
Long shelf life: the vinegar in this salsa helps preserve and give it a long shelf life. Mine can last over four weeks in the fridge!
Unique flavor: the tanginess in this salsa makes it perfect to top tacos and every style of egg.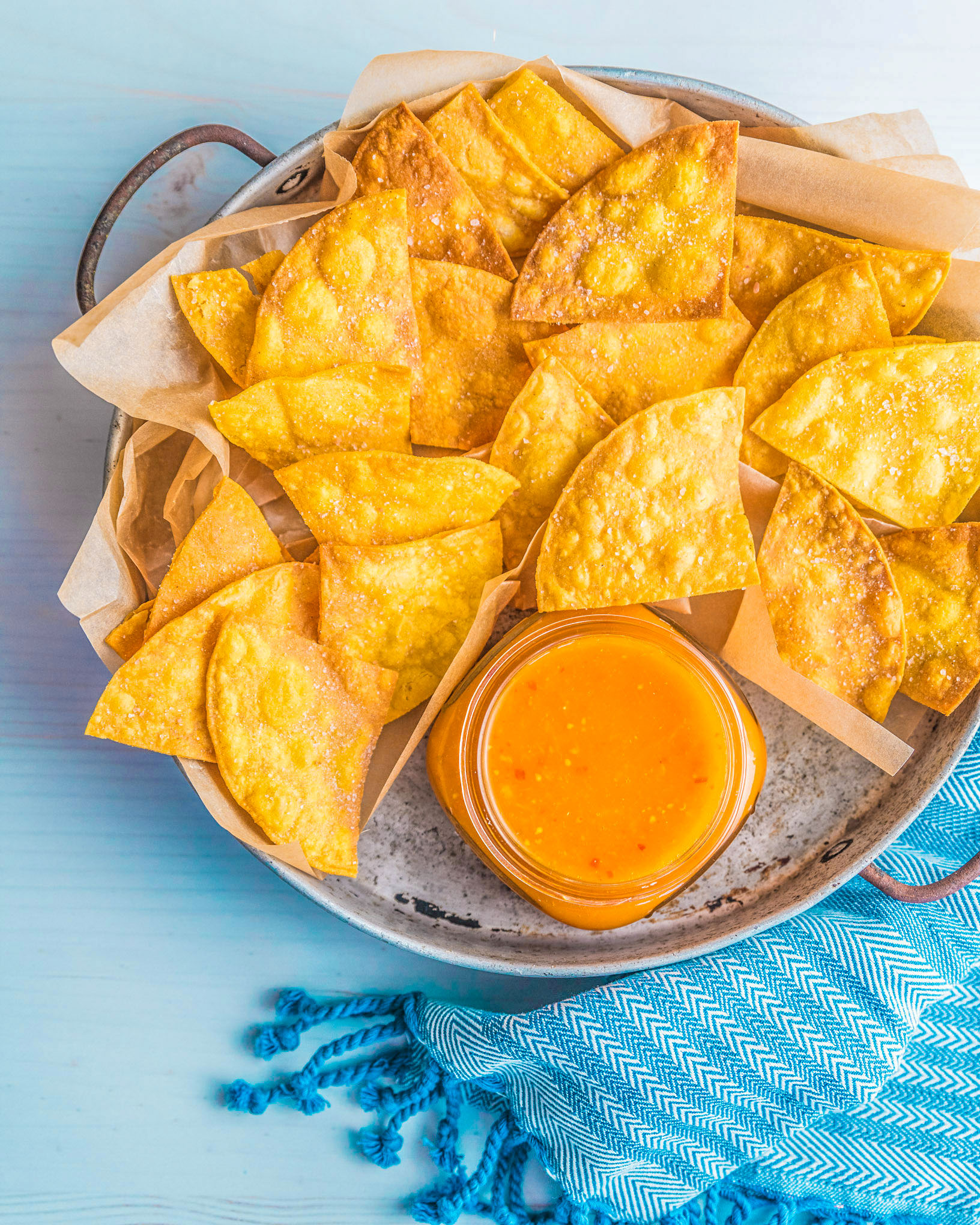 INGREDIENTS
Golden cherry tomatoes: add sweetness, texture, and balance to this salsa recipe.
Dry árbol chiles: also known as "arbol peppers," this slender red chile is widely used in Mexican and Southwestern cuisine. It is known for its fiery heat and slightly nutty flavor.
White distilled vinegar: adds a tangy acidic flavor and enhances the flavors of the other ingredients. It also helps preserve the salsa.
Salt: Enhances and balances the flavors, bringing out the natural taste of the ingredients. My salt of choice when cooking is always Diamond Crystal Kosher Salt, which is less salty than other kosher or sea salts, so be sure to adjust as you cook if using a different salt.
TOOLS, SUPPLIES, AND EQUIPMENT
Comal or skillet
Small pot
Bowl or jar with a lid
HOW TO MAKE THIS RECIPE
Step 1
Boil ingredients: In a small pot, cover tomatoes with water and boil until soft.
Step 2
Toast chiles: In a separate comal or pan, slightly toast chiles for about 3 minutes or until they release their aromas. Move frequently to avoid burning. Remove from heat.
Step 3
Blend: Transfer tomatillos and chiles to blender and blend on medium setting for 60 seconds with salt and vinegar. Add water from boiled tomatillos until salsa reaches desired consistency, if necessary.
HOW TO STORE
Store in an airtight container or jar in the refrigerator for up to one month.
WHAT PAIRS WELL WITH SPICY GOLDEN SALSA?
LOOKING FOR MORE INSPIRATION?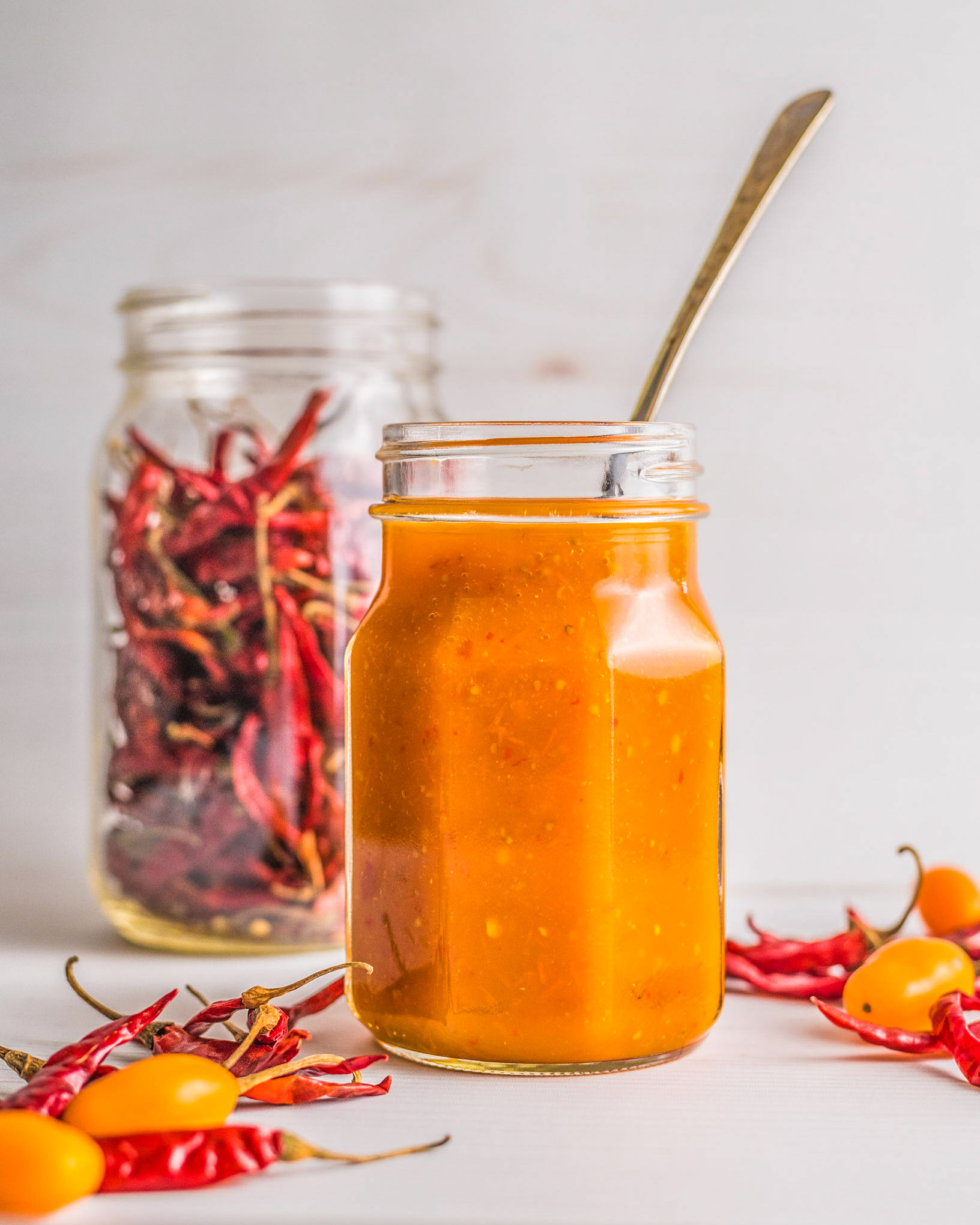 Spicy Golden Salsa
This Spicy Golden Salsa combines the sweetness of gold cherry tomatoes with the spiciness of arbol chile peppers for a salsa that is absolutely irresistible.
Equipment
Comal or flat pan

Small pot

Bowl or jar with lid
Ingredients
10

ounces

yellow cherry tomatoes

1

tablespoon

distilled white vinegar

1

tablespoon

kosher salt

(or to taste)
Nutrition
Calories:
13
kcal
Carbohydrates:
3
g
Protein:
1
g
Fat:
0.2
g
Saturated Fat:
0.03
g
Polyunsaturated Fat:
0.1
g
Monounsaturated Fat:
0.03
g
Sodium:
1761
mg
Potassium:
195
mg
Fiber:
1
g
Sugar:
0.3
g
Vitamin A:
166
IU
Vitamin C:
7
mg
Calcium:
9
mg
Iron:
0.4
mg
13
LOVE THIS RECIPE?
Leave a comment below or tag me on social media @lolascoina
Photography + Styling: Cacey McReavy
In support of this small business, Lola's Cocina earns revenue in a few different ways including sponsored posts that are published throughout the year as well as affiliate commission on the sales of products I link to, some of which are included in this post. I only feature items I genuinely love and personally use on a regular basis. This commission is an arrangement between the retailer and Lola's Cocina (readers never pay more for products). This income allows me to run the site. Thank you for reading!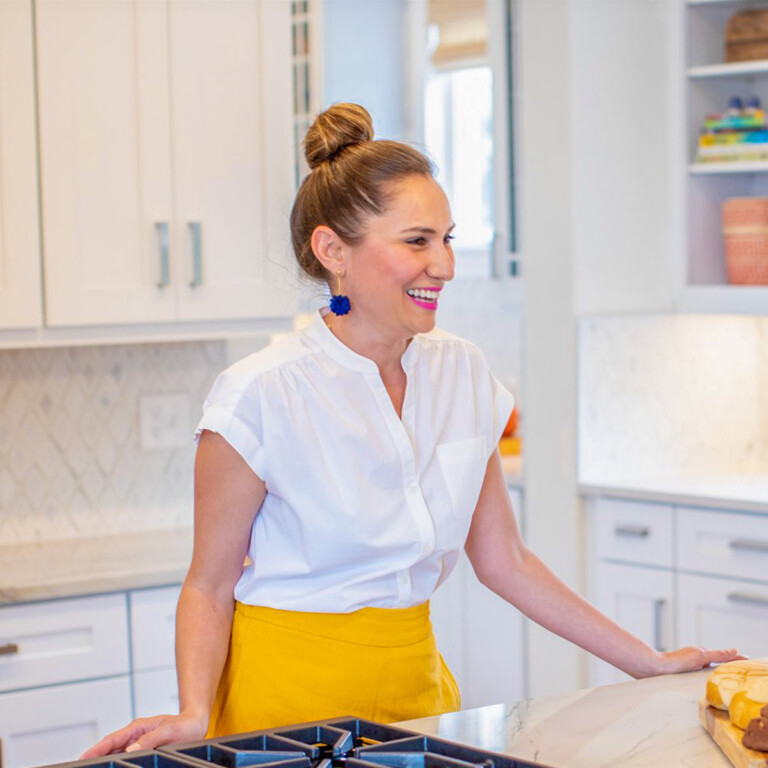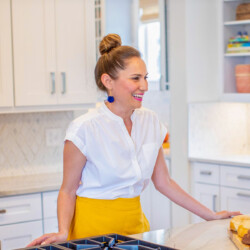 Lola Wiarco Dweck
Lola is a Mexican-American recipe developer, writer, and cooking instructor who loves sharing her culture with the world. Growing up in California and spending summers in Mexico, Lola celebrates her family's Mexican recipes and vibrant culture through Lola's Cocina.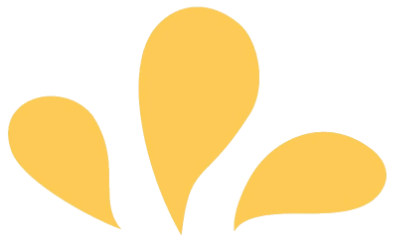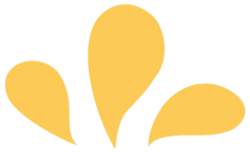 Sign up for ¡Hola de Lola!