Lola's World-Famous Pumpkin Cheese Flan Recipe
Yes, you heard correctly. Pumpkin. Cheese. Flan. One of my fall bucket list items was to perfect a new dessert this season and by golly, I've done it. When I began experimenting with this recipe, I knew it could go terribly wrong, or oh-so right and luckily I knocked it out of the park the first time around. Add it to your Thanksgiving menu and it's sure to be a hit.
¡De nada!
Lola
This pumpkin cheese flan is perfect to enjoy all year long, but is especially delicious in the fall. It combines the flavors and textures of three delicious desserts: pumpkin pie, cheesecake, and flan. Top it with edible flowers or fresh berries for that extra wow factor.
Ingredients
1½ cups granulated sugar
1 15-ounce can pure pumpkin
1 12-ounce can evaporated milk
1 14-ounce can condensed milk
4 ounces cream cheese
½ teaspoon ground cinnamon
1 tablespoon pure Mexican vanilla extract
5 eggs, at room temperature
Preparation
Heat oven to 350 degrees Fahrenheit.
Prepare caramel by dissolving sugar in a small saucepan* over low-medium heat. Once sugar comes to a boil, stir it frequently with a wooden spatula until smooth. Working quickly, pour caramelized sugar mixture into flan pan and swirl to coat the bottom and sides. Do not touch or attempt to taste caramel – it is extremely hot!
Combine evaporated and condensed milks, pumpkin, cream cheese, cinnamon, and vanilla extract and blend until smooth, about 30 seconds. Add eggs and blend another 10 seconds just until incorporated.
Pour mixture into flan pan.
Prepare baño María (water bath) by arranging flan pan into a larger baking pan or pot (I like to use a large cast-iron pot). Pour enough hot water into the larger baking pan to come halfway up the sides of flan pan. Place in oven.
Bake for approximately 60 minutes (depends on oven), or until center of flan is set. Insert a thin-bladed knife into center to check, it should come out clean. It is okay if the knife comes out slightly wet because flan will continue to cook as it cools and sets.
Remove from oven and let water cool before removing flan pan from water bath.
Refrigerate until ready to serve.
To de-mold flan, run a knife carefully around the edges without cutting into flan. Place plate over pan and invert onto a plate. Flan should come out easily with caramel sauce.
*Note: I finally found the perfect flan mold. I'm able to melt my sugar directly over the stove in this aluminum cake pan, so no caramel is lost when pouring it from a saucepan to a separate flan mold. Also, I only use wooden cooking utensils when working with caramel for flan.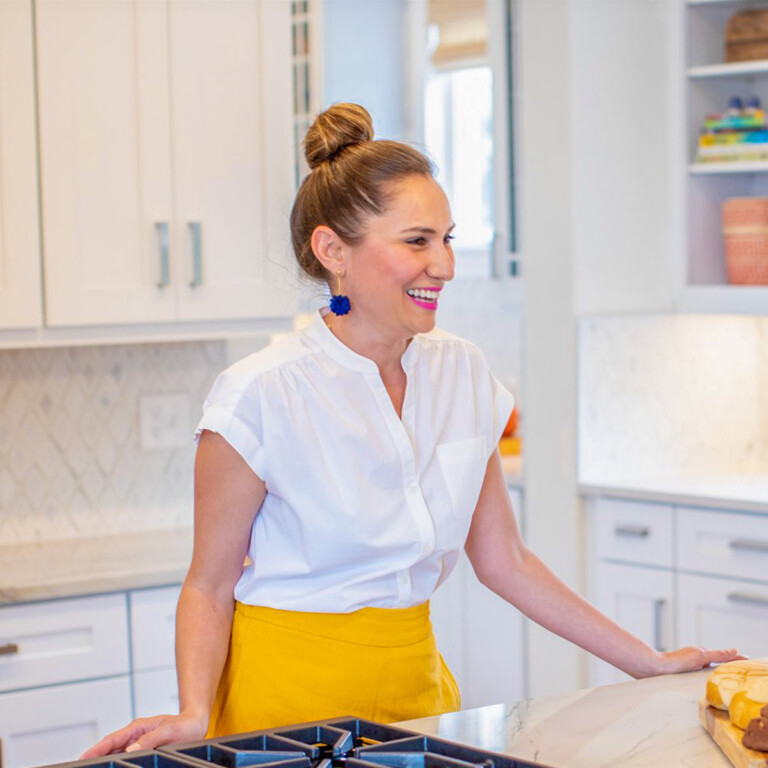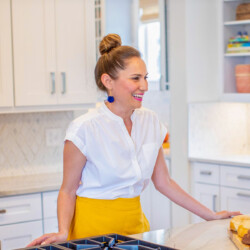 Lola Wiarco Dweck
Lola is a Mexican-American recipe developer, writer, and cooking instructor who loves sharing her culture with the world. Growing up in California and spending summers in Mexico, Lola celebrates her family's Mexican recipes and vibrant culture through Lola's Cocina.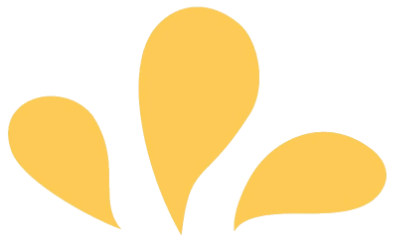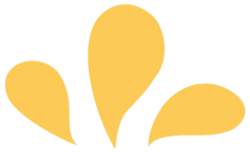 Sign up for ¡Hola de Lola!