Lola's Breakfast Molletes with Potatoes and Chorizo
With people cooking at home more than ever these days, I've partnered with Cacique® – one of the country's top Mexican food brands – to show you how you can create flavorful Mexican meals using easy-to-find ingredients, many of which you may already have in your pantry. Cacique® products are versatile and will surely kick any dish up a notch or two.
I was introduced to molletes years ago while visiting family in Mexico and was immediately struck by their simplicity and flavor. Molletes are typically served for breakfast and in their most basic form, they are made with Mexican bread, refried beans, cheese and pico de gallo.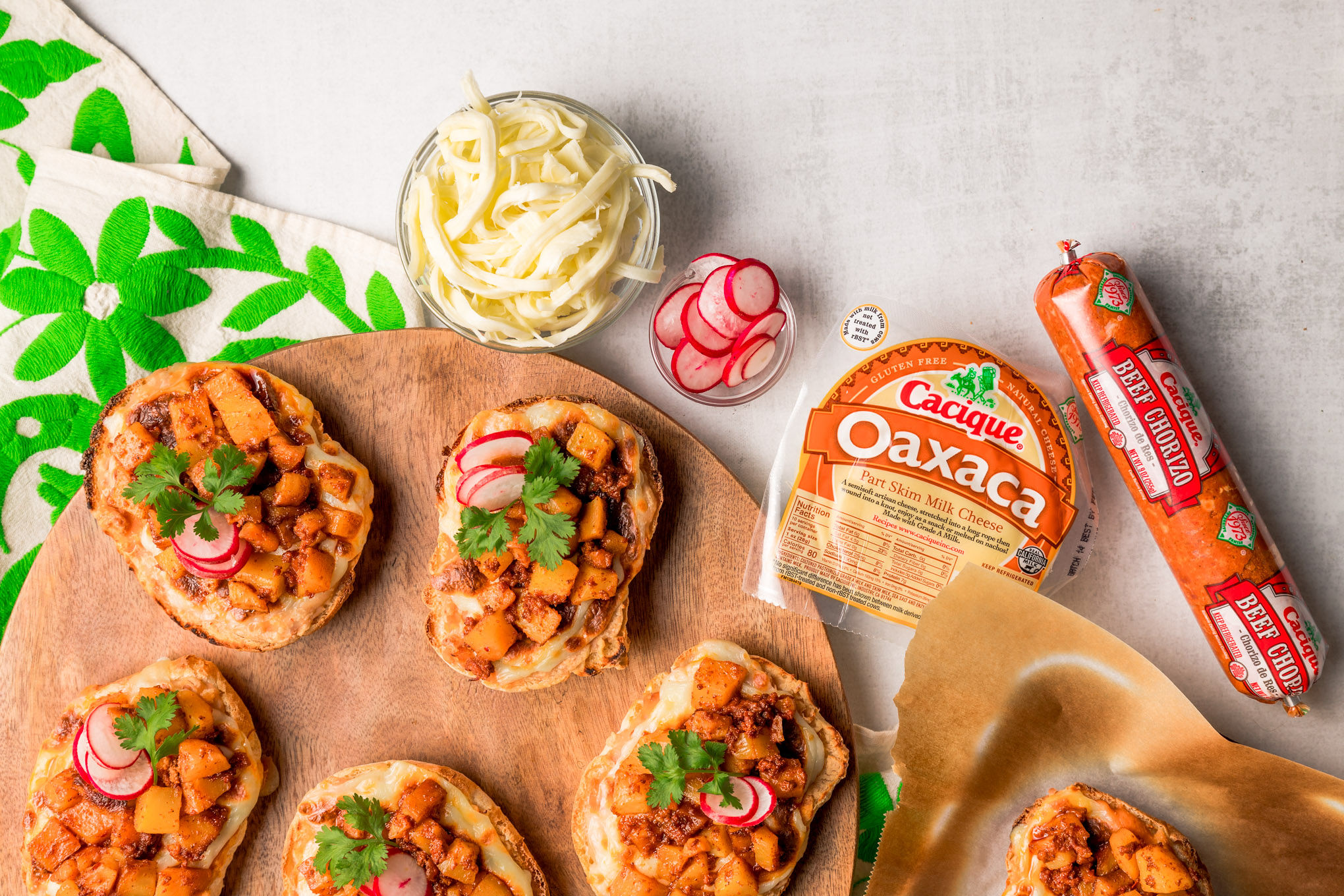 Cacique® chorizos are available in pork, beef, and soy and infuse delicious spice and flavor into your favorite recipes. Cacique® Queso Oaxaca has a mellow, earthy flavor and buttery texture, similar to Mozzarella, with a superior melt. It makes a great snack and melts perfectly on sandwiches, pizza, and breakfast molletes.
For this recipe, I created my own version and added another breakfast favorite to the mix: papas con chorizo. The result is as gratifying as it is tasty. Cacique® Beef Chorizo adds just the right amount of flavor and spice to my potato mixture, which is served over toasted teleras topped with beans and perfectly melted Cacique® Queso Oaxaca. This delicious desayuno will surely have you asking for uno más, por favor and I encourage you to indulge in seconds. ¡Provecho!
INGREDIENTS FOR MOLLETES
3 tablespoons cooking oil
2 pounds potatoes, peeled and diced into small cubes, and rinsed thoroughly
9 ounces Cacique® Beef Chorizo
Salt, to taste
4 bolillos or teleras, halved
16 ounces (about 2 cups) refried beans
8 ounces Cacique® Queso Oaxaca, separated by hand into thin strips
OPTIONAL GARNISHES
Sliced radishes
Cilantro
Sliced avocado
Shredded cabbage
PREP TIME: 10 minutes, COOK TIME: 20 minutes, YIELD: 8 breakfast mollete halves
PREPARATION
Coat a large nonstick pan with oil and allow pan to get very hot, over medium-high heat. Once oil is hot (test this by adding one piece of potato to ensure that it sizzles in oil), add potatoes. Cook for approximately 5 minutes and once they are golden brown underneath, flip potatoes. Continue to cook for an additional 10 minutes.
Next, move potatoes to the outer edges of the pan and add Cacique® Beef Chorizo to the middle of the pan. Lower stove to low-medium heat – chorizo cooks fairly quickly. Break chorizo into small pieces and move frequently until thoroughly cooked, which should take about 5 to 10 minutes. Mix well with potatoes.
While potatoes are cooking, heat oven to 400 degrees. Place bread halves on a parchment-lined baking sheet and then top with refried beans and Cacique® Queso Oaxaca. Bake until cheese is melted, approximately 5 minutes. Switch oven to broil and cook an additional 60-90 seconds or until cheese is golden brown. Be careful not to burn, as this part of the process is very quick.
To serve molletes, top with potato mixture and your favorite garnishes.
EASY RECIPE SUBSTITUTES & MODIFICATIONS
Canned refried beans work well for this recipe if you're in a pinch. You can also use French, Kaiser, or Hoagie rolls in place of bolillo or telera bread.
---
To view the full lineup of Cacique® products or to view a store locator, visit caciqueinc.com.
Many thanks to Cacique® for sponsoring this post. The recipe and opinions shared about these products are my own. #GoAutentico
Photography by Cacey McReavy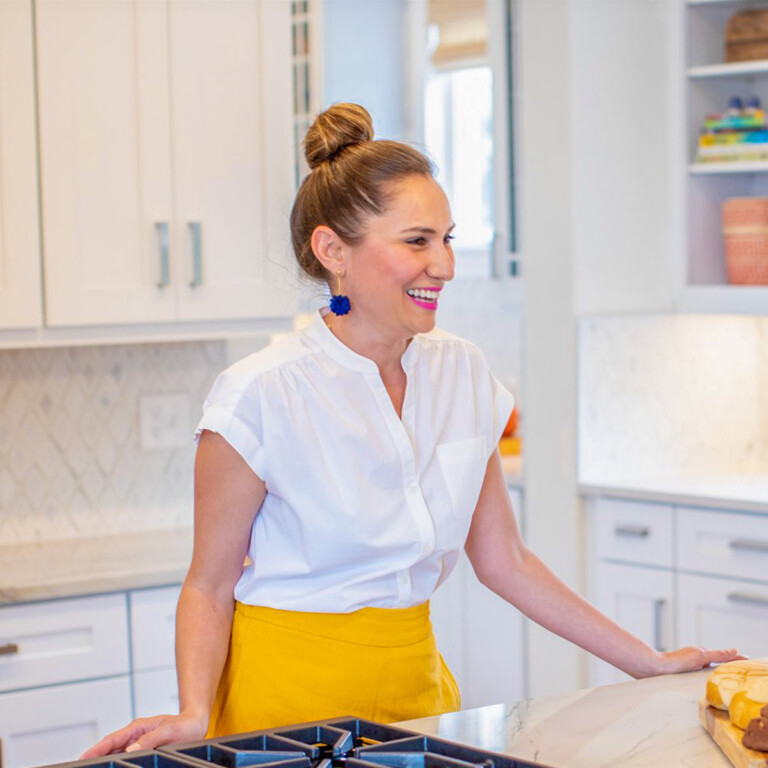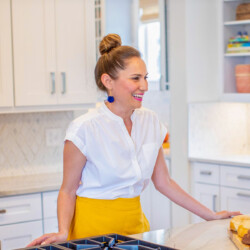 Lola Wiarco Dweck
Lola is a Mexican-American recipe developer, writer, and cooking instructor who loves sharing her culture with the world. Growing up in California and spending summers in Mexico, Lola celebrates her family's Mexican recipes and vibrant culture through Lola's Cocina.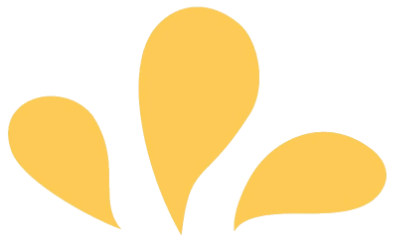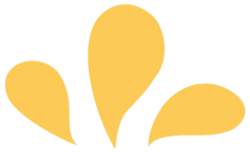 Sign up for ¡Hola de Lola!