Grandma Lola's Tacos Dorados with Ground Beef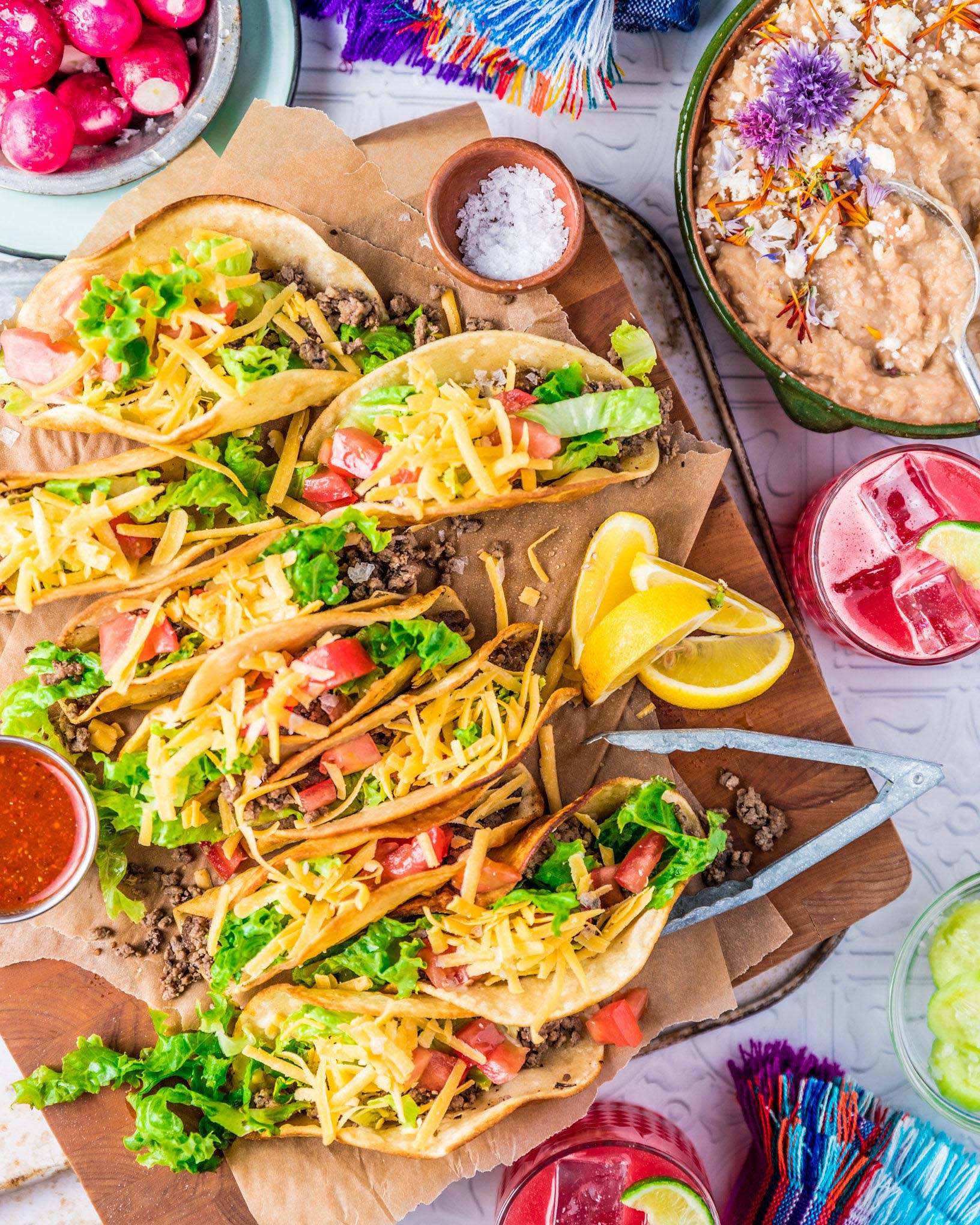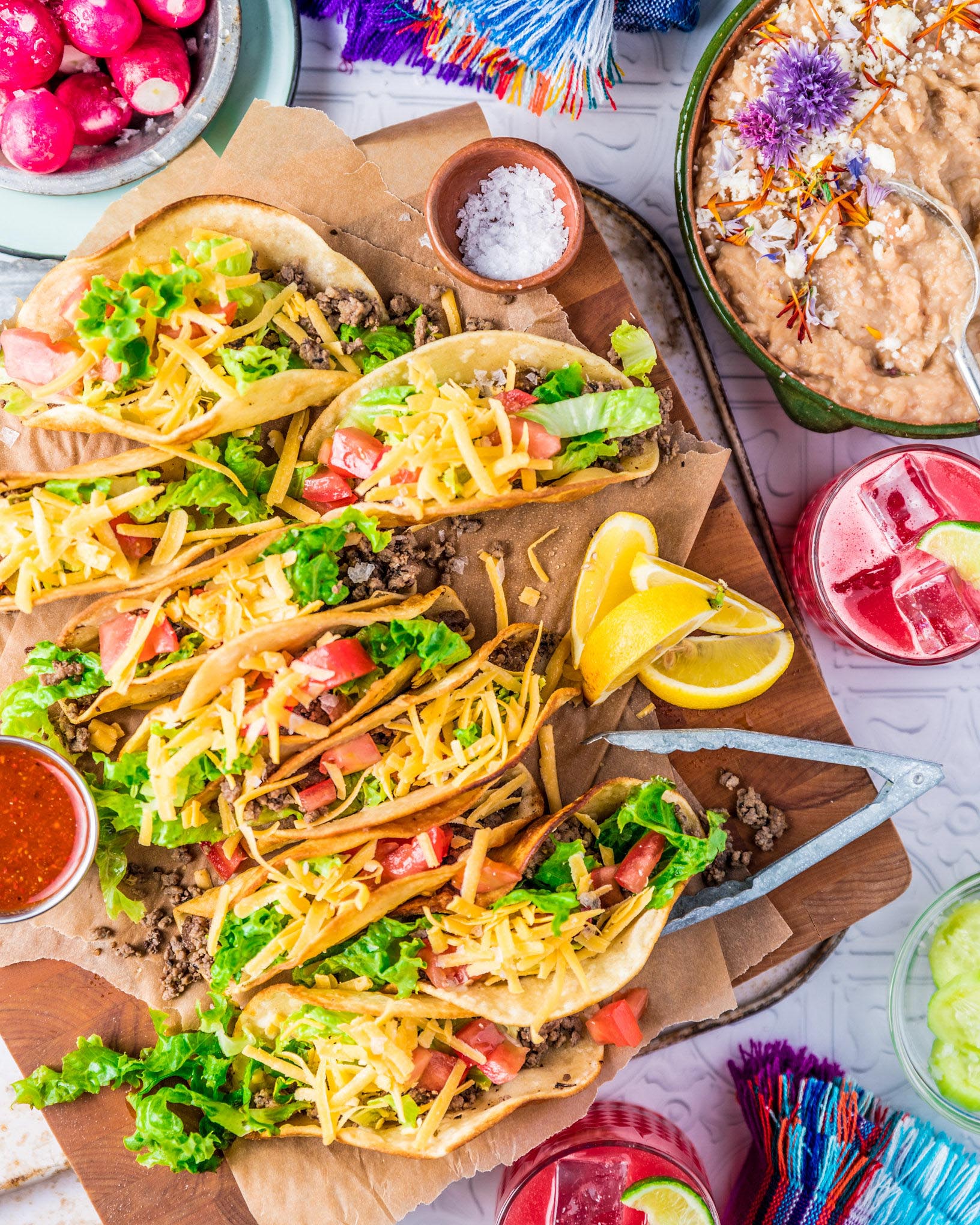 Nothing calls to mind the memory of my late Grandma Lola like her famous tacos dorados prepared with ground beef. Topped with lettuce, tomatoes and yes – shredded cheddar cheese – anyone who was lucky enough to taste one of my grandma's tacos would inevitably help themselves to at least six more.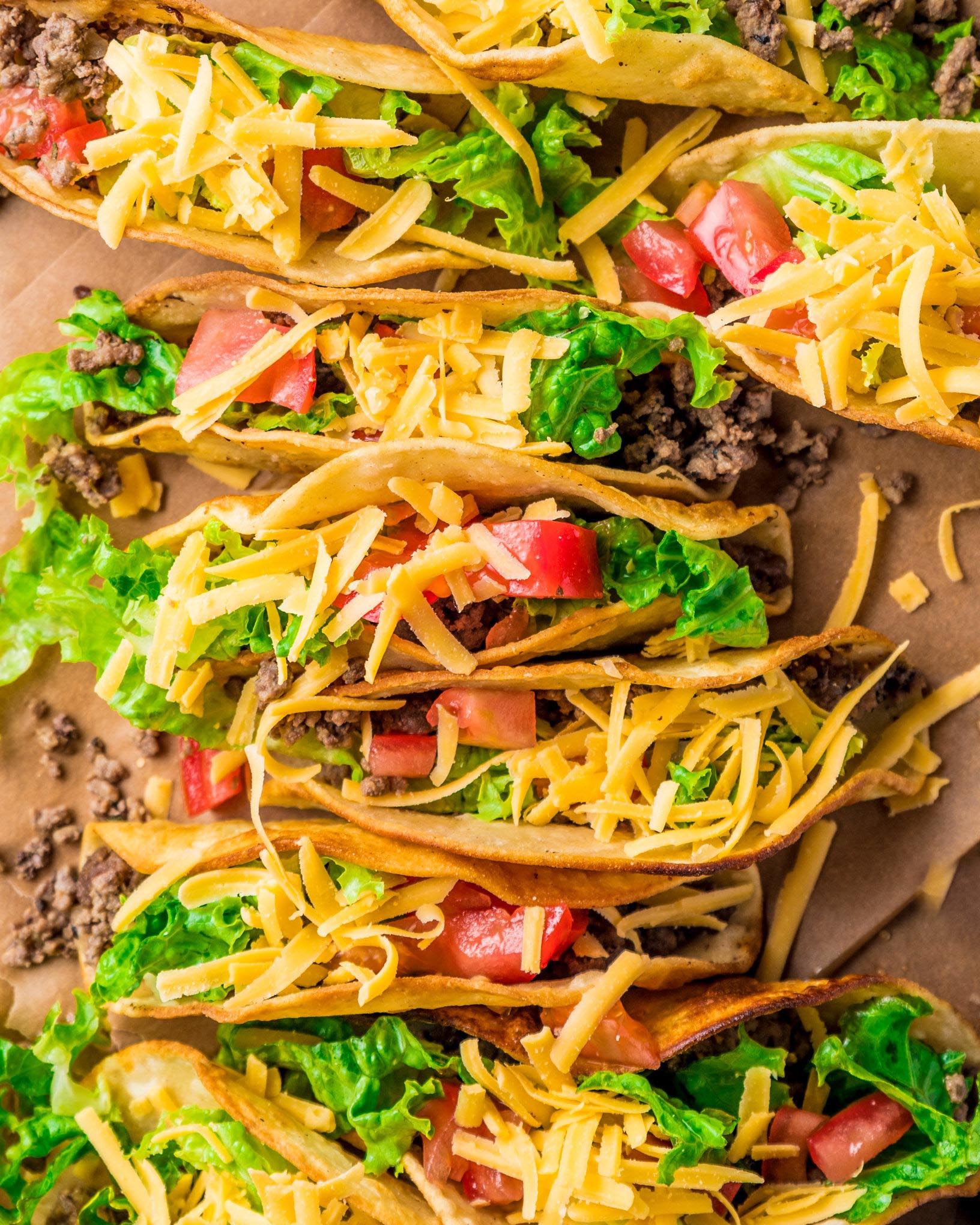 Truth be told I don't know how my grandma came up with this recipe because it is not a dish you would find in Mexico, but I believe that it is one of many dishes that represent the evolution of Mexican cooking within a newly found American setting. I also believe that anyone who had the pleasure of tasting my grandma Lola's tacos would agree that these creations are examples of what a fusion of cultures can offer the pantheon of cooking traditions.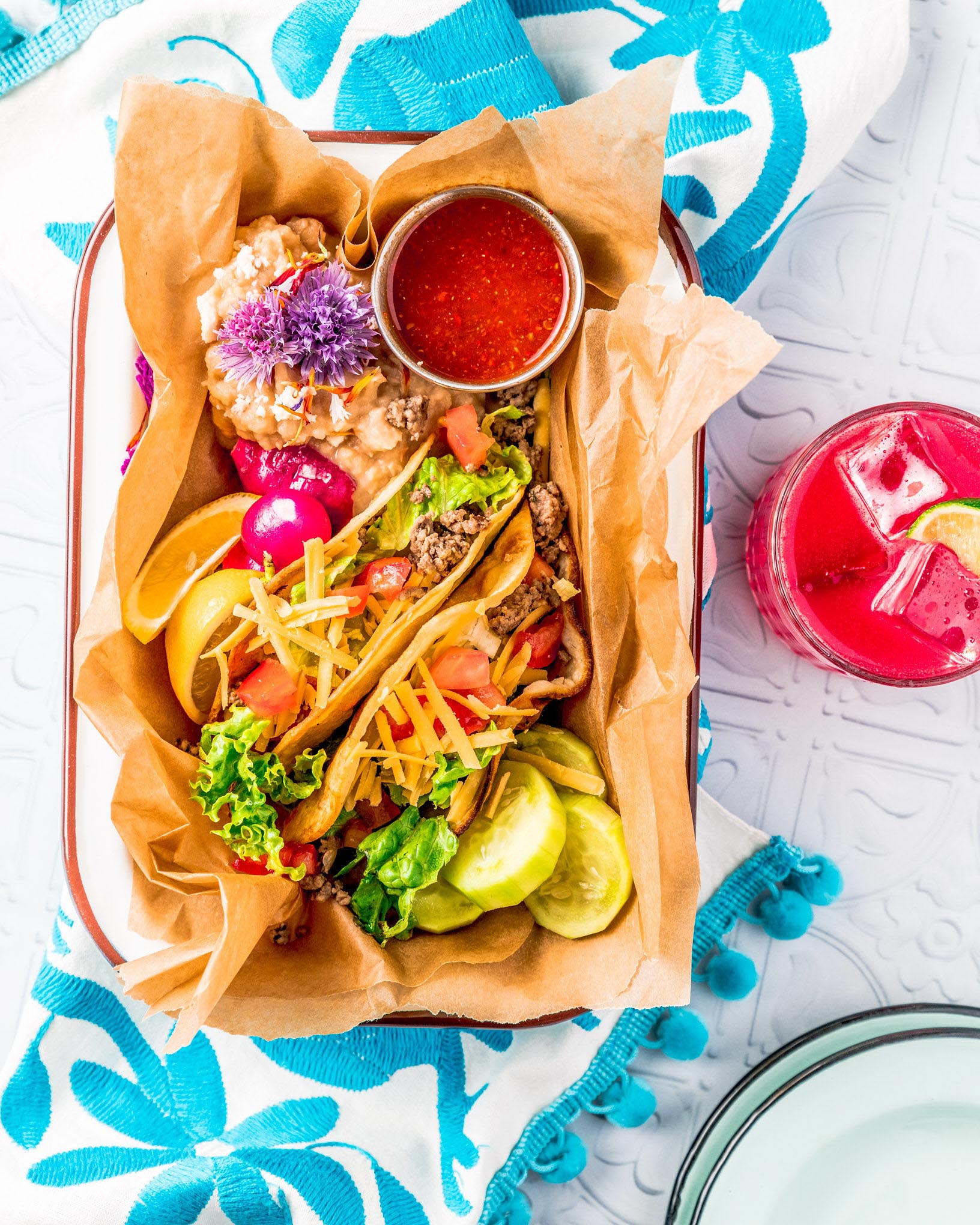 One of the primary reasons I started this blog was to preserve cherished family recipes including this one and there is no dish that captures the essence of our Mexican-American familia than this one.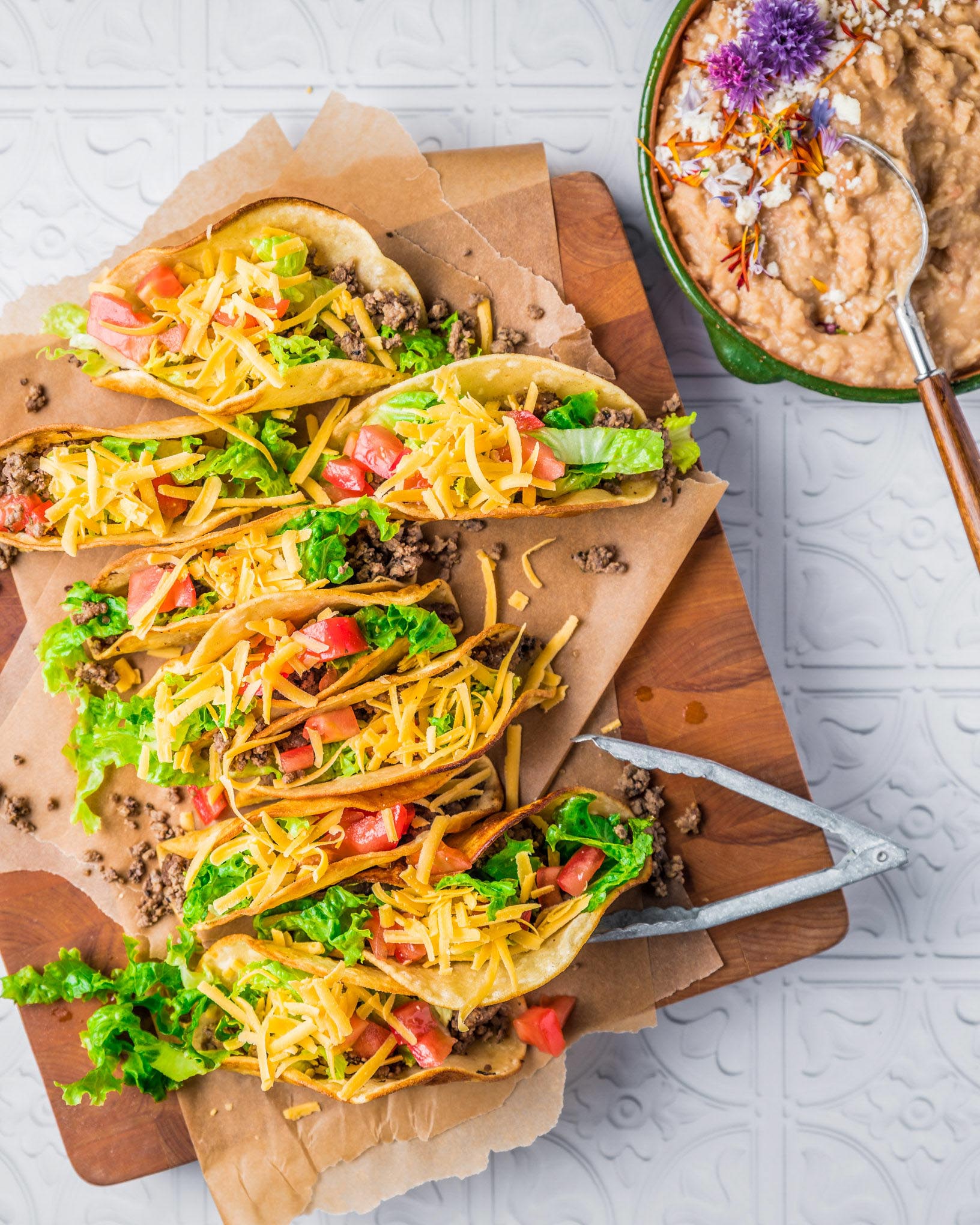 While some people may not consider these tacos authentically Mexican – whatever that may mean – they have withstood the test of time in our family and I hope that this recipe remains alive with the generations to come.
Served alongside red rice, refried beans, and my grandma's spicy salsa (known to us as GLC or Grandma Lola chile), this is a meal that brought the family together when my grandmother was alive, and still does to this day. Both the men and women in our family try their hand at her recipe, which has now made its way through three generations. Everyone affectionately competes to see who can make the version that tastes most like Grandma Lola's and some even say that they're among the select few who know her secret ingredient.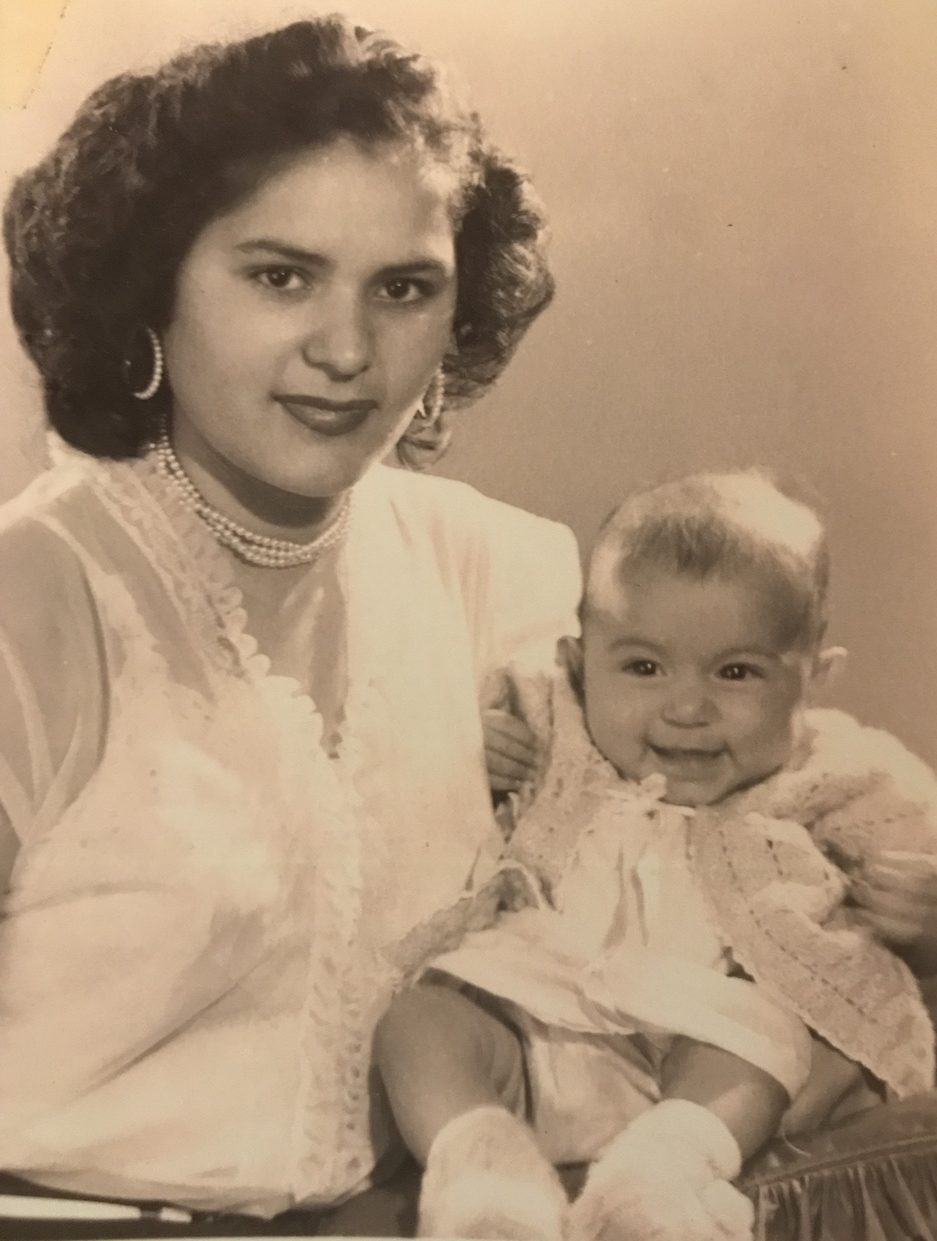 Unfortunately when my grandmother passed, she took with her the secret ingredient that she added to everything she cooked: AMOR. But she left us with a recipe that always conjures her memory and the deep affection we all had for her. Happy 85th birthday, Grandma Lola!
INGREDIENTS
1 ½ pounds of ground beef
4 cloves chopped garlic
3/4 cup chopped onion
1 teaspoon dry oregano, crushed
1/2 teaspoon dry basil
Salt (to taste)
Pepper (to taste)
1 cup oil
12 corn tortillas
GARNISHES
2 cups shredded lettuce
2 tomatoes diced
2 cups freshly shredded cheddar cheese
Spicy Red Salsa with Chile Japonés
KITCHEN TOOLS & EQUIPMENT
Knife
Cutting board
Large pan for frying meat
Wooden spatula
Large pan for frying tacos
Large plate for draining tacos
PREPARATION
Combine ground beef, garlic, onion, oregano, basil, salt, and pepper in a pan over low heat. Allow to cook slowly, while partially covered. Try to avoid breaking up meat as it cooks, but move occasionally.
Once meat looks like it is nearly completely browned, break it into smaller chunks. Remove from heat and allow to partially cool.
In a separate pan, prepare oil over high heat. Allow to get very hot. In the meantime, warm tortillas to avoid breakage when frying. You can warm them over a comal or in batches of six wrapped in a dish towel, in the microwave.
Spoon approximately two tablespoons of meat mixture into tortilla and fold in half. Avoid overstuffing or meat may cause oil to splash if it falls into pan. Gently place tacos, one at a time, in pan and hold down top flap with tongs for a few seconds to ensure that the taco remains closed as it fries. Once bottom side of taco is golden and crispy, turn to fry the other side. Once crispy on both sides, remove from oil and drain tacos on paper towel.
TO SERVE
Tacos dorados, or Grandma Lola Tacos as we call them in our family, are best served with all the fixings – lettuce, tomato, freshly shredded cheddar cheese, and my grandma's spicy salsa made with chile japonés – alongside Mexican red rice, refried beans, spicy salsa, a few wedges of lemon to bite into, and an agua fresca to quench your thirst.
---
Photography + Styling (tacos): Cacey McReavy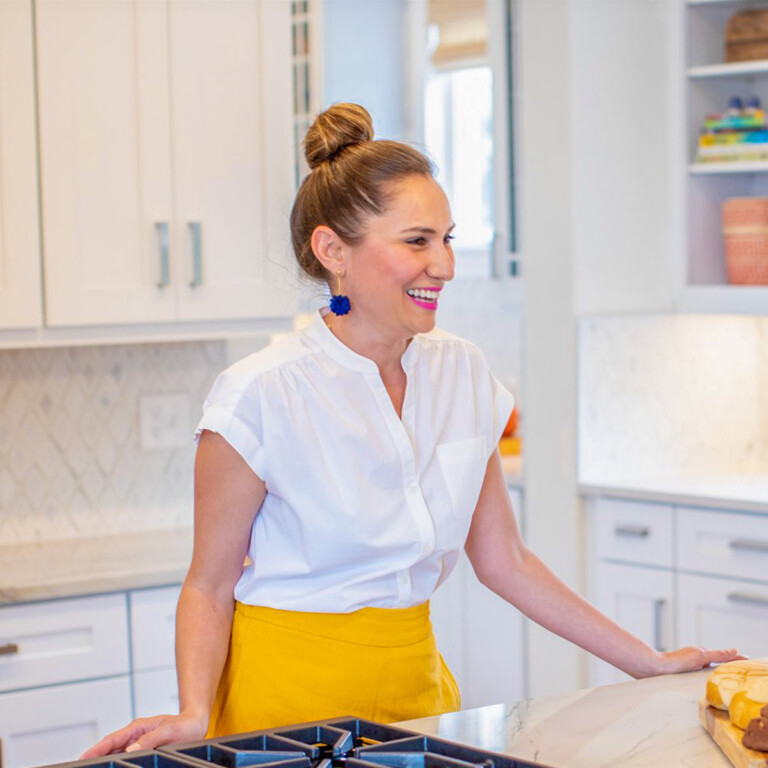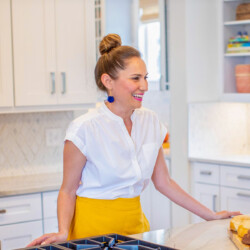 Lola Wiarco Dweck
Lola is a Mexican-American recipe developer, writer, and cooking instructor who loves sharing her culture with the world. Growing up in California and spending summers in Mexico, Lola celebrates her family's Mexican recipes and vibrant culture through Lola's Cocina.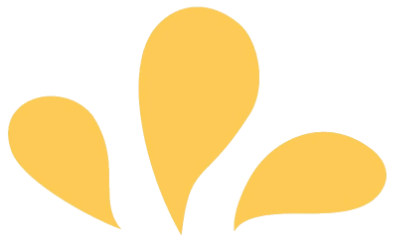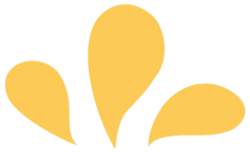 Sign up for ¡Hola de Lola!