Papas con Carne de Cachete | Mexican Style Meat and Potatoes with Beef Cheek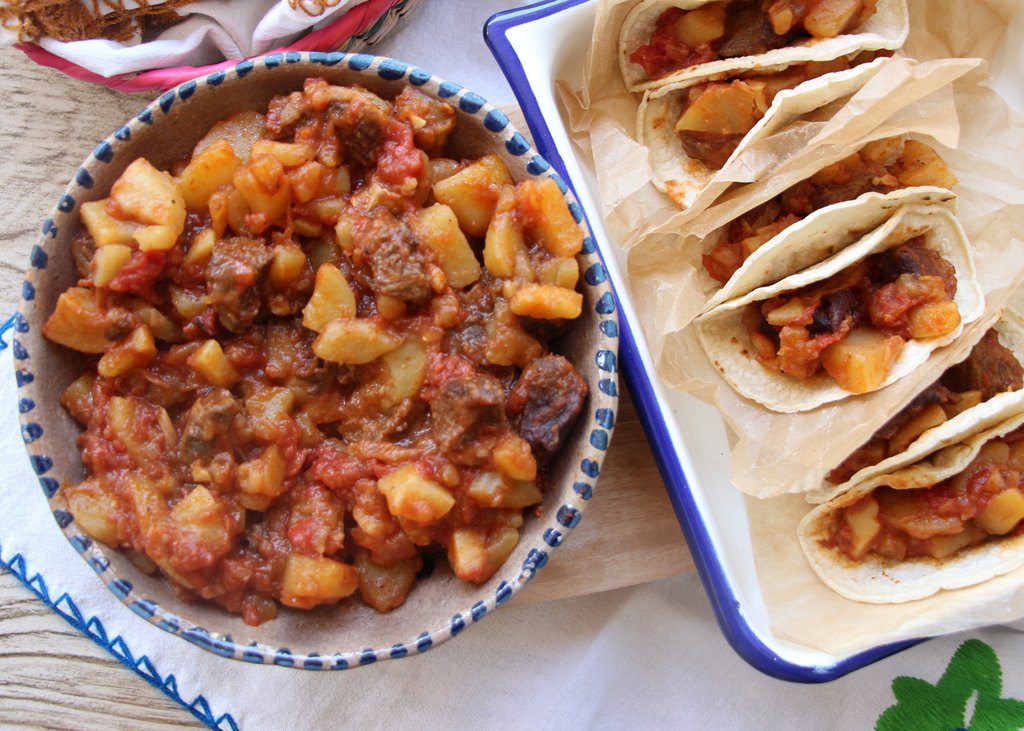 Many thanks to Rumba Meats and #WeAllGrow Latina Network for sponsoring this post; recipe and opinions are my own.
With all of the buzz surrounding the world soccer tournaments, and more importantly, how equipo México is still in it to win it, I find myself inspired to make delicious platillos for the next watch party. Since we have to adapt to different time zones for the global games I must also be conscious of my fiesta menu for some of these early morning matches. Fortunately, my great grandma Angie handed down her recipe for papas con carne, which is timeless and can be served morning, noon, or night. That's the great thing about Mexican breakfast – it knows no time constraints so regardless of when you're watching the games, this dish can work.
One of the things I love about soccer is how it brings people together from all over the world and all facets of life, to support their favorite team. In our family, summer fútbol is a celebration of heritage, familia, and comida. And since we're always looking for an excuse to entertain, it provides us with the perfect reason to gather around food while enjoying the partidos.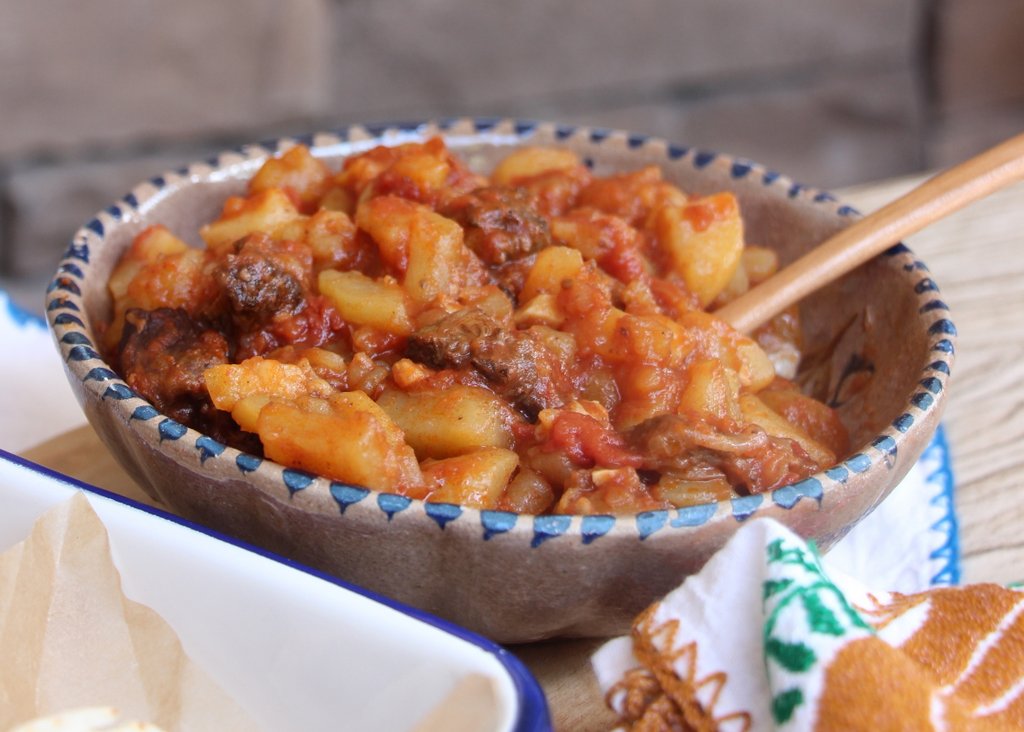 As with any Mexican fiesta that I host, I am used to preparing food for at least 25 people since our tribe is so large. I understand that for some people, hosting groups of even five can be intimidating, which is why this week I'm sharing a cherished family recipe that can be made in a large batch to eliminate some of the stresses associated with cooking for the masses.
We grew up eating papas con carne for breakfast with tortillas and frijolitos or wrapped up in a warm flour tortilla, to-go. While Grandma Angie's original recipe calls for sirloin steak, I've been experimenting with different cuts of meat and found that cachete de res (beef cheek meat) also works well because it lends itself to slow cooking or braising. The longer cooking process allows for the medley of flavors to meld together and create a dish that is delicioso. ¡Buen provecho y buena suerte, Mexico! Be sure to check out @lolascocina on Instagram for a fútbol-themed giveaway.
Preparation Time: 15
Cooking Time: 1.5 hours
Serves: 8
Ingredients:
2 tablespoons cooking oil
3 pounds Rumba Meats Beef Cheek Meat, chopped into 2-inch cubes
3 pounds potatoes, diced into 1-inch cubes
½ onion sliced into half rings
3 garlic cloves, minced
2 14-ounce cans whole peeled tomatoes
Salt, to taste
Preparation:
Heat cooking oil in a large, deep pan over medium heat. Once hot, brown meat and then add onion and garlic.
Once meat is brown and onions have become translucent, add potatoes.
Using hands, break up and squeeze whole tomatoes into the mixture before adding the rest of the juice from can.
Season with salt.
Cover and turn every 15 minutes until potatoes and meat are tender, about 1½ hours.
Serve with warm flour or corn tortillas, a fresh pot of beans, and your favorite salsa.
---
Rumba Meats offers fresh, high quality traditional meats that celebrate heritage, family, and food – all values with which I identify. The best part is that they're simple to store and freeze and readily available in most supermarkets across the country. To find Rumba Meats near you, search the store locator here.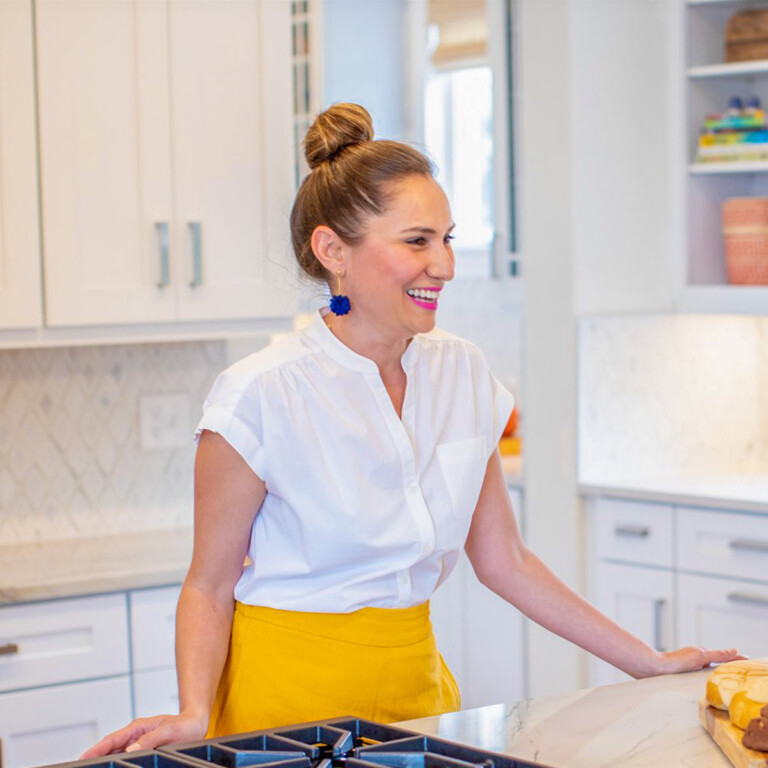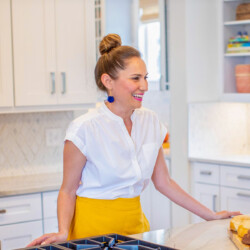 Lola Wiarco Dweck
Lola is a Mexican-American recipe developer, writer, and cooking instructor who loves sharing her culture with the world. Growing up in California and spending summers in Mexico, Lola celebrates her family's Mexican recipes and vibrant culture through Lola's Cocina.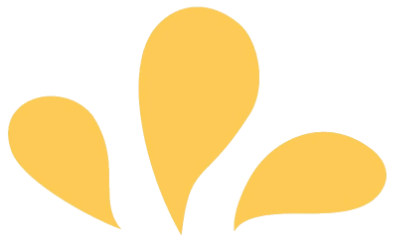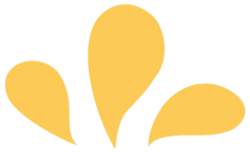 Sign up for ¡Hola de Lola!