Vegetarian Breakfast Sopes with Sweet Potatoes, Soyrizo, and Beans
As my familia continues to grow I have momentarily taken a break from the blog, but couldn't resist sharing this recipe with all of you. I recently set out to whip up a quick papas con chorizo breakfast but soon realized that I only had sweet potatoes in the pantry.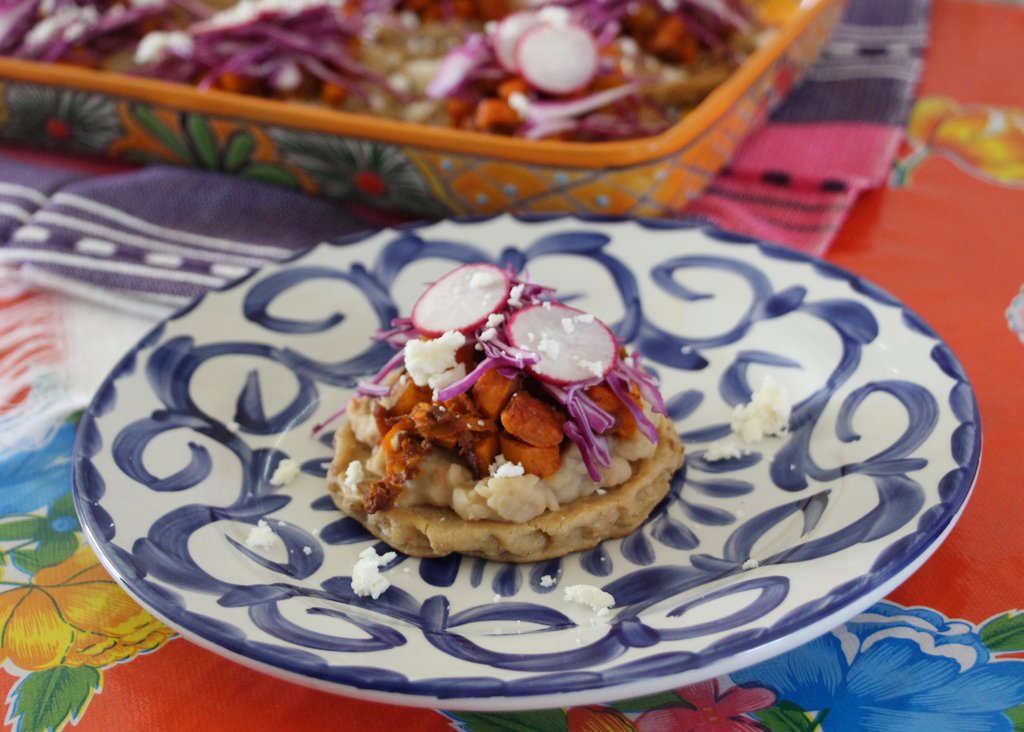 After contemplating a run to the market, I decided to improvise on my traditional recipe and add a healthful twist to it by using the sweet potatoes that had been bypassed for over a week. To my pleasant surprise, the flavor combination was spectacular and my new recipe was an immediate hit with Amado and Michael. As the saying goes, necessity is the mother of invention and this little creation was so good that I simply had to share it.
To save time, I used pre-made sopes that simply had to be fried before enjoying them.
Fresh ingredients like cabbage and radishes add fun color, texture, and flavor.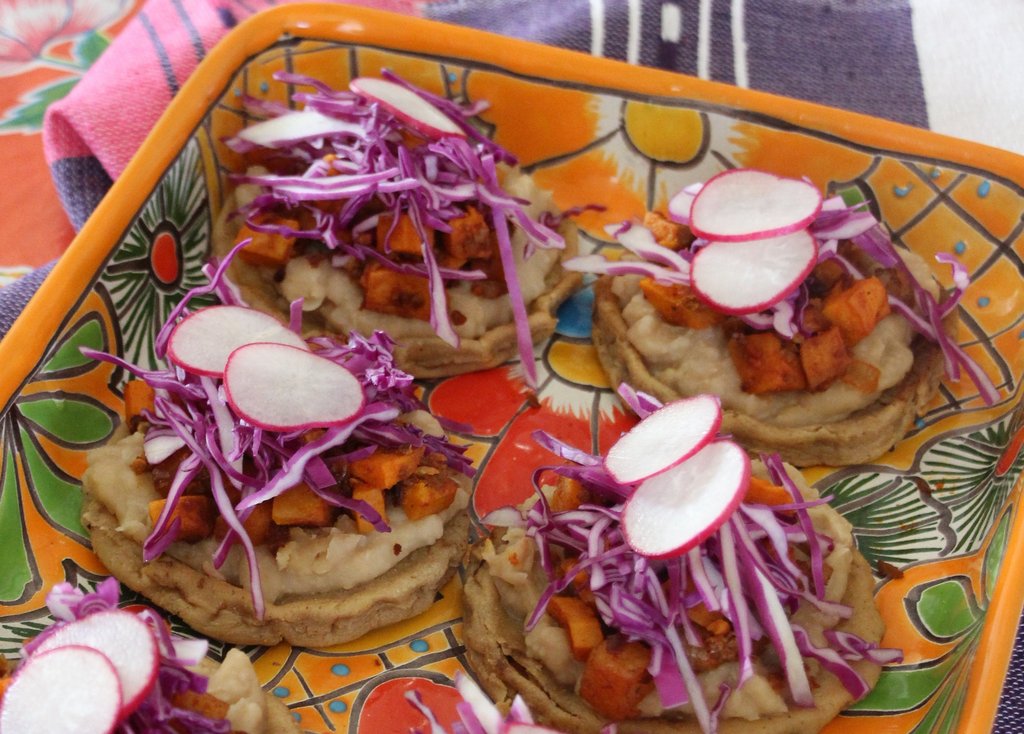 The best part about this dish is that I prepared the toppings in advance and whipped up these flavorful sopes the next day in a snap. And like all Mexican breakfasts, they can be enjoyed morning, noon, or night.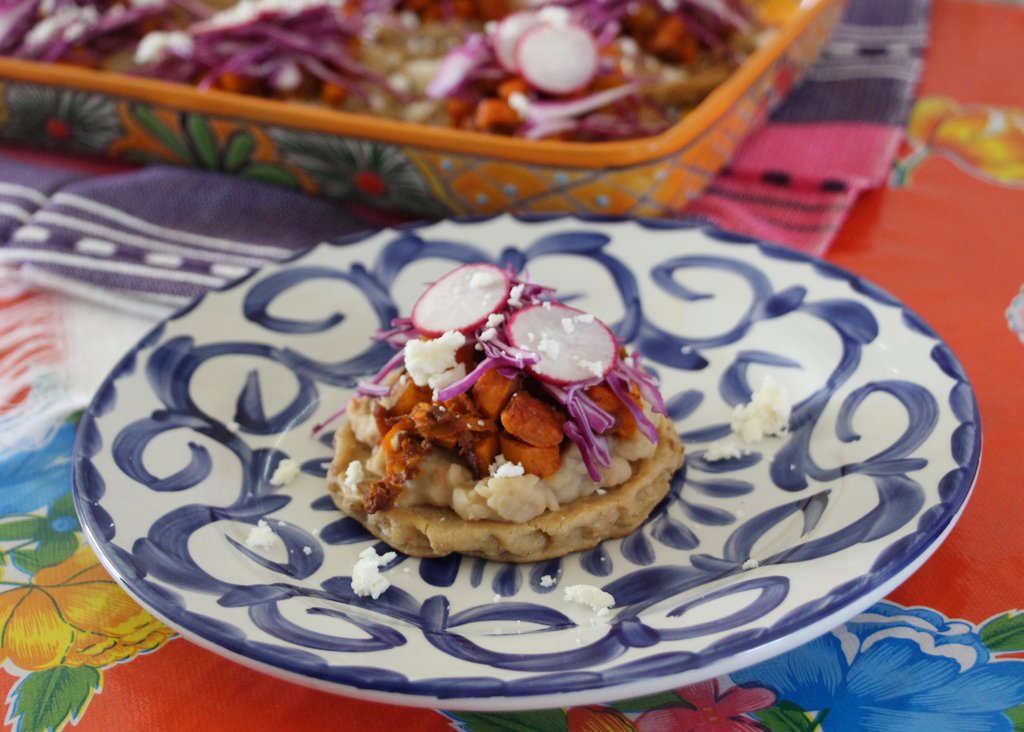 Yields: 12 sopes
Ingredients:
4 small sweet potatoes, peeled and cubed
10 ounces soyrizo
½ cup frying oil, divided
2 cups refried beans*
12 pre-made corn sopes
¼ small purple cabbage, finely shredded
5 medium radishes, thinly sliced
¼ pound queso fresco, crumbled
Preparation:
Heat three tablespoons of oil in a large pan over medium heat. Once hot, add sweet potatoes (test one to make sure it sizzles when added) and cook until slightly soft, about 10 minutes, flipping after five minutes.
Once soft, move potatoes to the edges of the pan and add soyrizo to the middle, breaking it down into smaller pieces with a wooden spatula. Allow to cook for three minutes before mixing with sweet potatoes. Add lid, lower flame to low, and cook an additional 10 minutes until sweet potatoes are soft but not mushy.
In a separate frying pan, add the remaining oil and fry sopes until golden brown, about one minute on each side. Remove from pan and drain excess oil onto a dish lined with a paper towel.
To serve, add a layer of refried beans, then sweet potato mixture. Top with shredded cabbage, sliced radishes, queso fresco, and your favorite salsa.
*Homemade Refried Beans: add 1.5 cups of Peruvian beans (or your favorite beans) to a crockpot with ½ large onion, 1 head of garlic, 1 tablespoon of olive oil, and salt (to taste). Cover the beans with approximately four inches of water and set crockpot on low for 8-10 hours. You can do this a day in advance. Next, in a medium pan, add 2 tablespoons frying oil. Once hot, add drained beans with ½ cup of bean broth to the pan and mash. Simmer until beans reach desired consistency and dryness, approximately 10 to 15 minutes – beans should not be watery or overly dry. Refried beans tend to dry out once cooled, so add more bean broth if this happens. Alternatively, feel free to used canned beans to make the refried beans or used simply reheat canned refried beans to save time.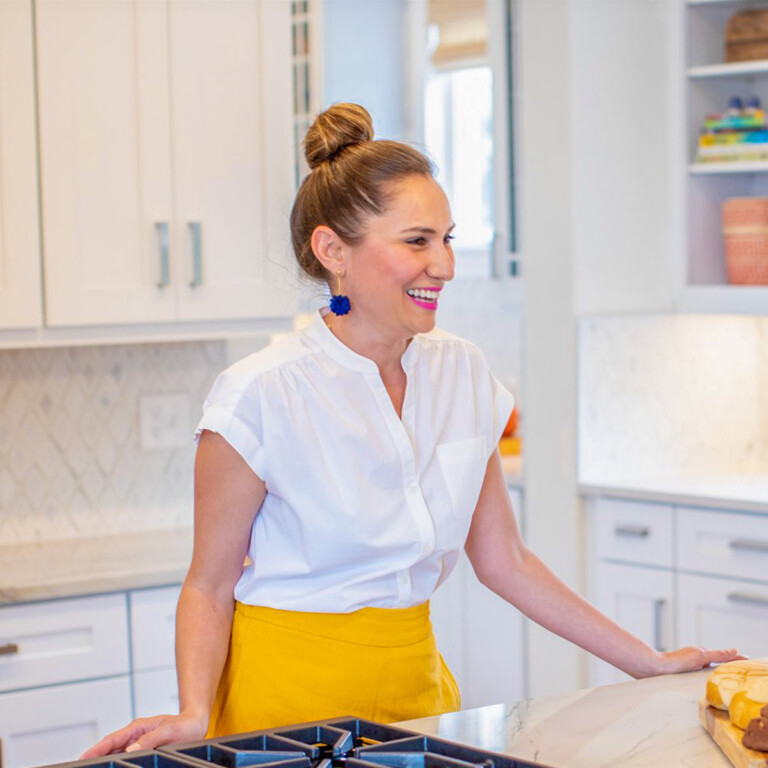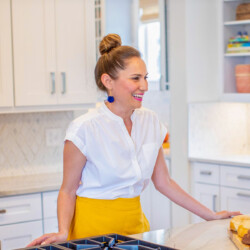 Lola Wiarco Dweck
Lola is a Mexican-American recipe developer, writer, and cooking instructor who loves sharing her culture with the world. Growing up in California and spending summers in Mexico, Lola celebrates her family's Mexican recipes and vibrant culture through Lola's Cocina.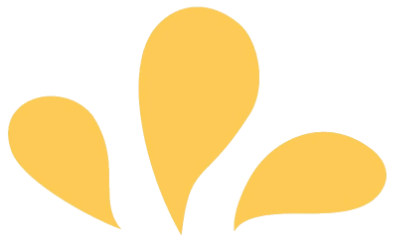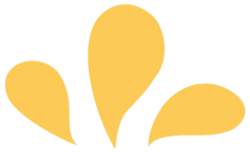 Sign up for ¡Hola de Lola!