Mango Salsa | Salsa de Mango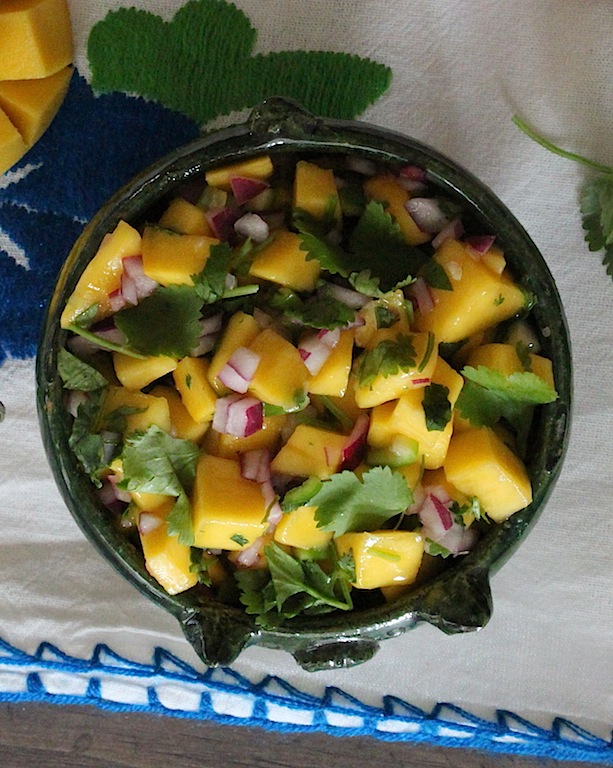 With summer on the horizon, my creative juices have kicked into high gear with all-things-mango on my mind. This is just a taste of several mango-inspired creations that I will be sharing in the coming weeks.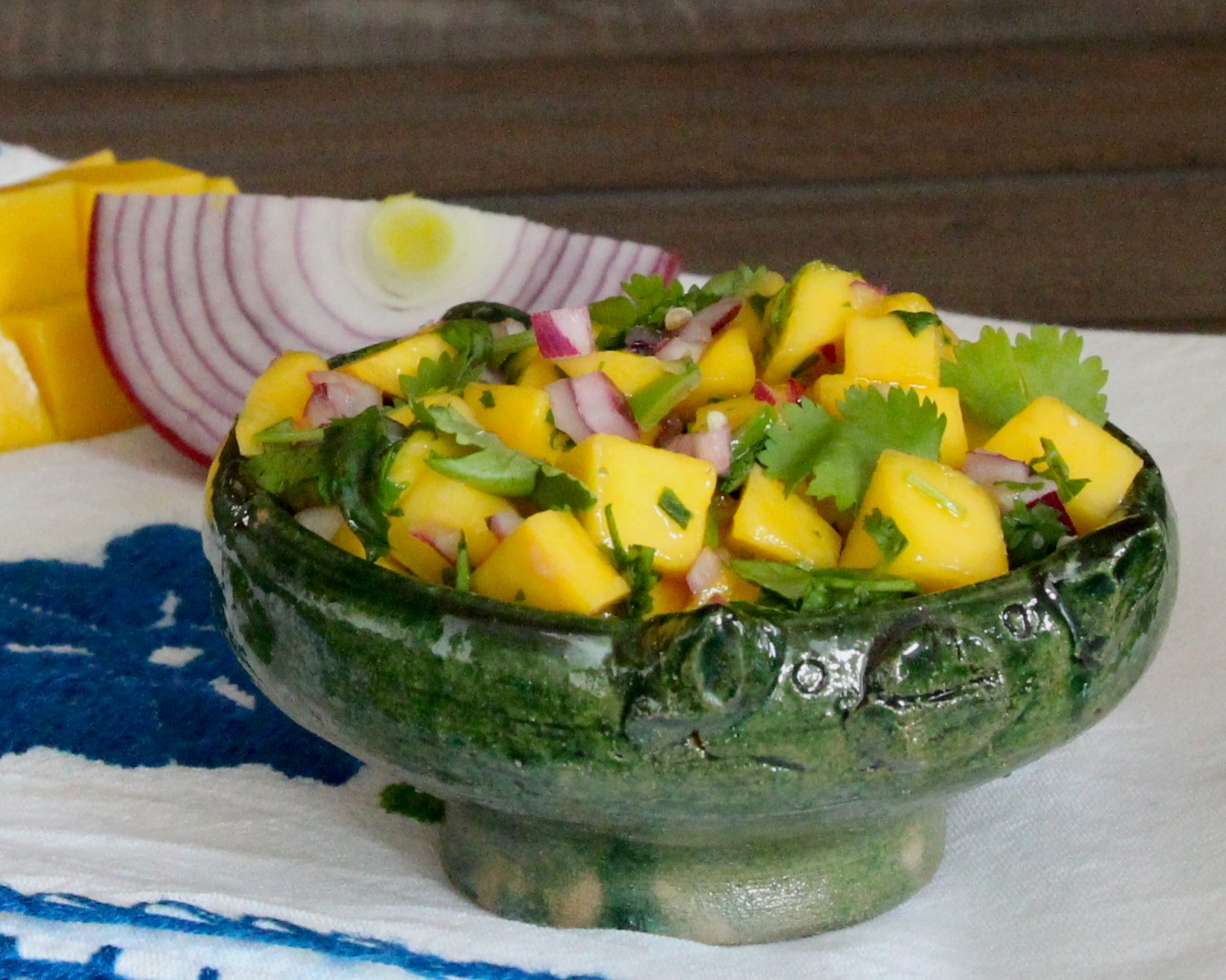 I first tasted this mango salsa some years ago when my mother paired it with her famous honey-glazed salmon. It was refreshing both in concept and taste! The combination of sweet mango and spicy jalapeño provides a flavorful respite from the heat of the summer sun. Savor it with tortilla chips, fresh seafood, pork or poultry dishes and prepare to be transported to an exotic island with a cool tropical breeze. Be sure to stay tuned for more recipes inspired by one of my favorite tropical fruits and join in on the mango mania!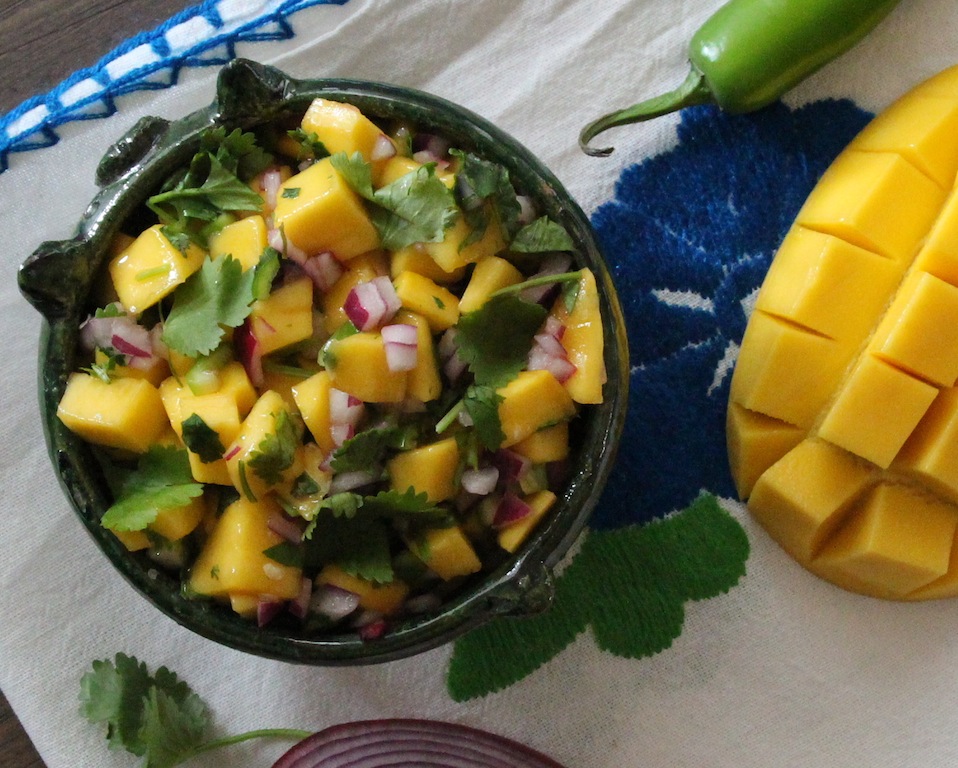 Sweet + spicy = perfect recipe for salsa!
Ingredients:
2 large mangos peeled and flesh cubed (mangos should be ripe, but still firm)
3 jalapeños diced (or 2 serrano chile peppers)*
½ small purple onion diced
½ bunch fresh cilantro minced
3 tablespoons red wine vinegar
1 orange freshly squeezed
½ teaspoon salt (or to taste)
Preparation:
Mix mangoes, jalapeños, onion, and cilantro in a bowl.

Sprinkle with red wine vinegar and fresh orange juice, then toss once again.

Add salt, cover, and chill until ready to serve.
*Note: You may remove the veins and seeds from the jalapeño or serrano chile peppers to reduce the heat level of your salsa.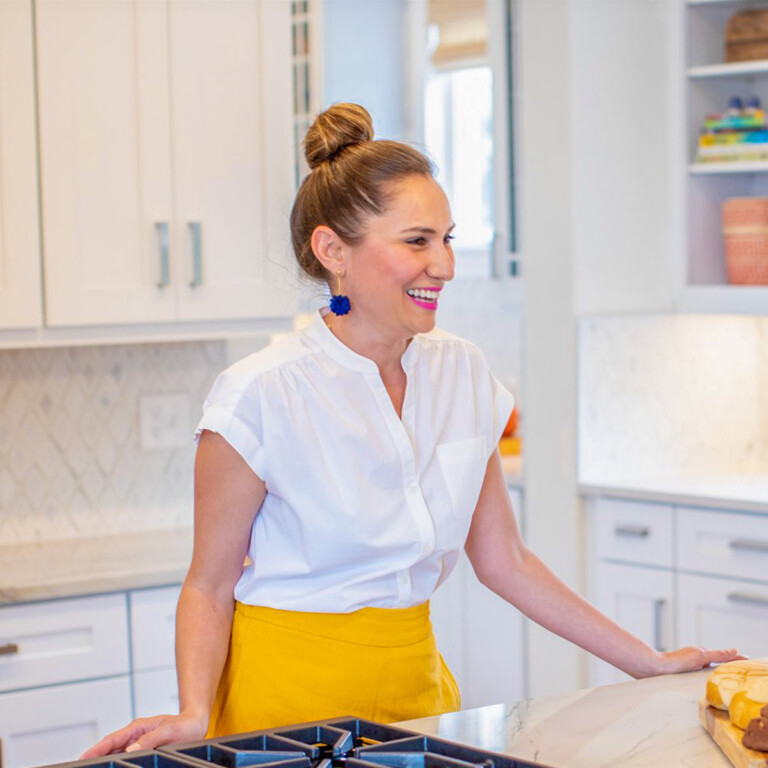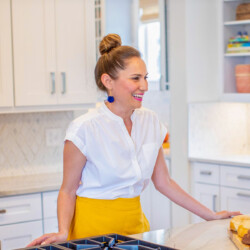 Lola Wiarco Dweck
Lola is a Mexican-American recipe developer, writer, and cooking instructor who loves sharing her culture with the world. Growing up in California and spending summers in Mexico, Lola celebrates her family's Mexican recipes and vibrant culture through Lola's Cocina.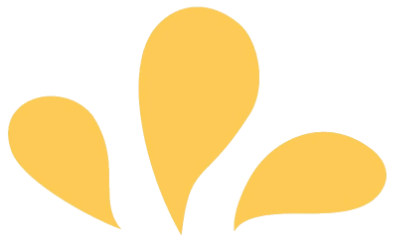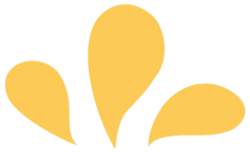 Sign up for ¡Hola de Lola!