Red Mexican Rice | Arroz Rojo
Arroz rojo, also referred to as Mexican or Spanish red rice, has been a favorite of mine since childhood. My mother and namesake, Dolores, is known for her rice and she explains that once one has mastered the steps, it is a snap to make.
Once you get the swing of it, it's quite easy to make, but don't underestimate the avenues of possibility for this recipe to go wrong. Sauté it too long and it will burn; add too much broth or liquid, and you will end up with a pot of mush. Heaven forbid that you stir it or prematurely remove the lid – it will be ruined completely! For these reasons, I felt it appropriate to turn to the rice master, my mother, to walk us through a recipe that she has been preparing for well over 30 years.
"As a young newlywed, I was under the false romantic illusion that one could live on love alone. Soon enough, I discovered that I also needed to eat! One of the first recipes I learned to make was my mother's red rice. It was a practical side dish that could be paired with chicken, shrimp, beef or pork. Decades later, I always remember to include the special ingredient that my mother always said made her food so good – love!" – Dolores M. Wiarco (my mother)
---
HOW TO MAKE MEXICAN RED RICE
MEXICAN RED RICE INGREDIENTS
3 tablespoons oil
½ small onion diced finely
2 cloves garlic minced
1 cup long-grain white rice
½ teaspoon ground pepper (or to taste)
½ 8-ounce (small) can tomato sauce
2 cups well-seasoned chicken broth (or 2 cups water + 1 ½ tablespoons powdered chicken bullion)
PREPARATION INSTRUCTIONS
Saute onion and garlic with oil over medium heat. Stir to avoid burning.
Once onion becomes translucent, add rice and saute for 10 to 15 minutes until lightly browned. Stir frequently to avoid burning. I usually stir my rice every 2 to 3 minutes.
Once rice is lightly browned, add tomato sauce and mix well.
Add pepper and chicken broth, then stir well one time. Next, raise flame to medium-high and bring to a boil. Allow to boil until water evaporates to the point where you just begin to see the rice through the water.
Cover, lower flame to low, and cook for 20 minutes. Do not uncover to check if it is ready.
Remove from heat and let stand for another 10 minutes. When ready, fluff with fork and serve hot.
JUST A TIP: I sometimes like to add ½ cup of frozen corn kernels, frozen peas, or 1 small tomato diced when I add the tomato sauce for extra color. Do not, I repeat, DO NOT stir rice more than once after adding water. You may be tempted to stir again, or to uncover, but this may lead to soggy, sticky rice!
Follow Lola's Cocina
Facebook | Pinterest | Instagram
Recent Posts
Strawberries and Cream
Strawberry Agua Fresca
Chayote Soup
Tres del Mes: 3 Ways to Prepare Chayotes
Pomegranates with Lime and Chile Salt
Potatoes with Chorizo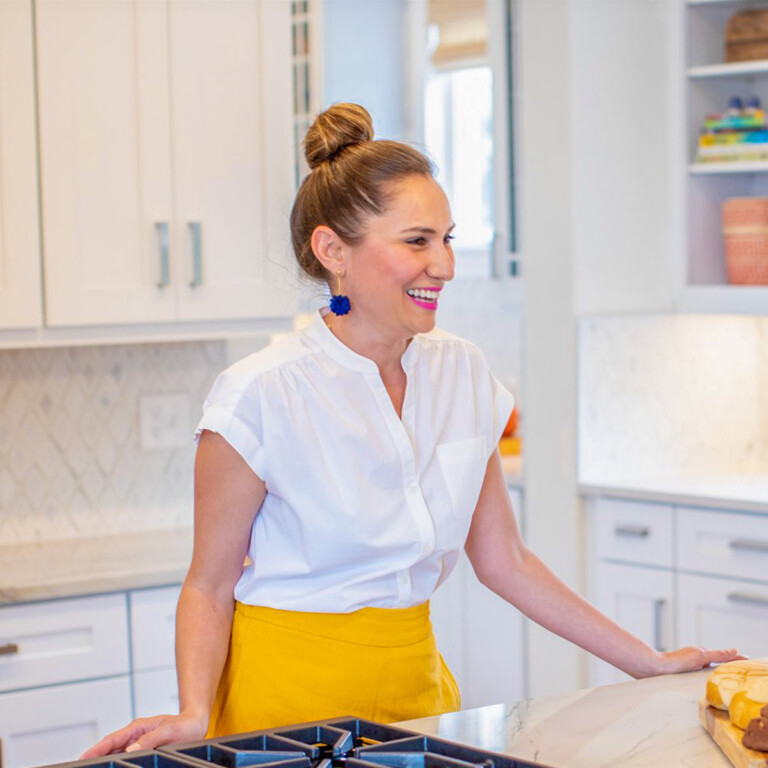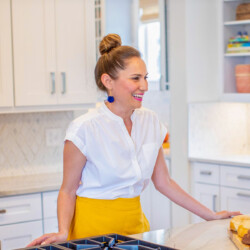 Lola Wiarco Dweck
Lola is a Mexican-American recipe developer, writer, and cooking instructor who loves sharing her culture with the world. Growing up in California and spending summers in Mexico, Lola celebrates her family's Mexican recipes and vibrant culture through Lola's Cocina.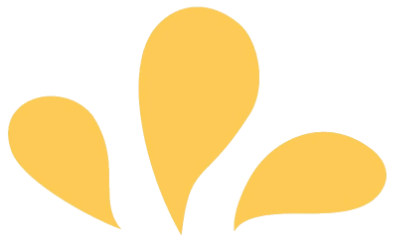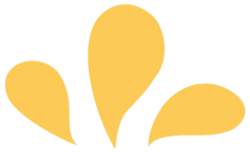 Sign up for ¡Hola de Lola!