Salsa Bandera (Pico de Gallo)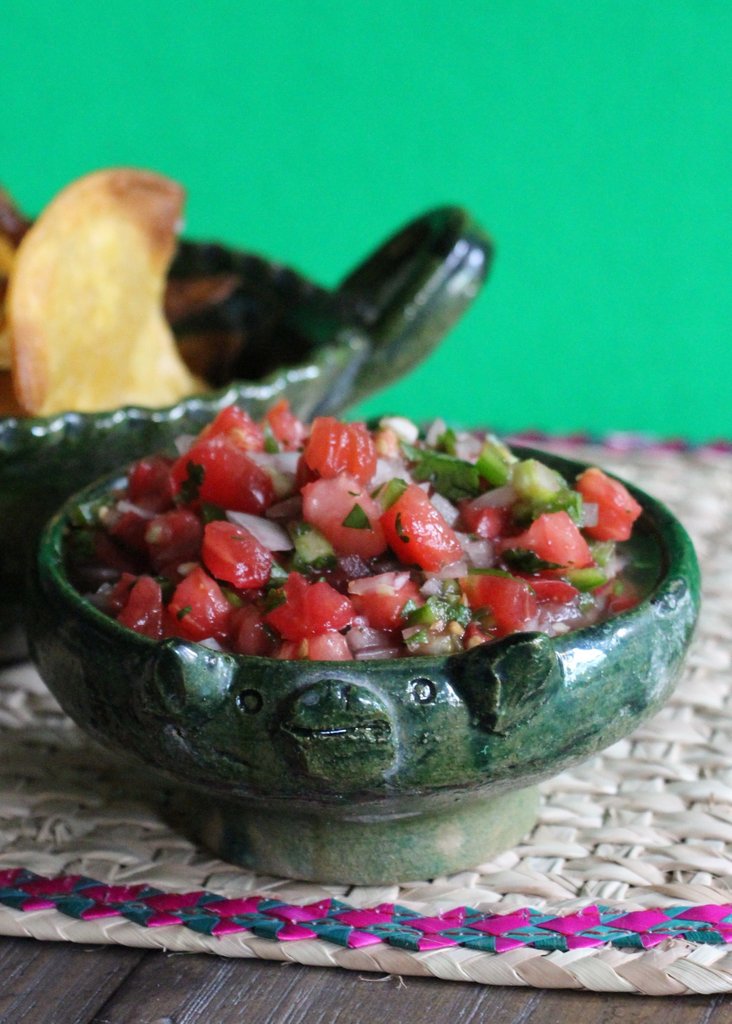 Today marks the first day of Hispanic Heritage Month and commencement of Mexico's Fiestas Patrias (Independence Day festivities). The national holiday always includes a delicious spread of food with colors that pay tribute to the country's flag: verde, blanco, y rojo.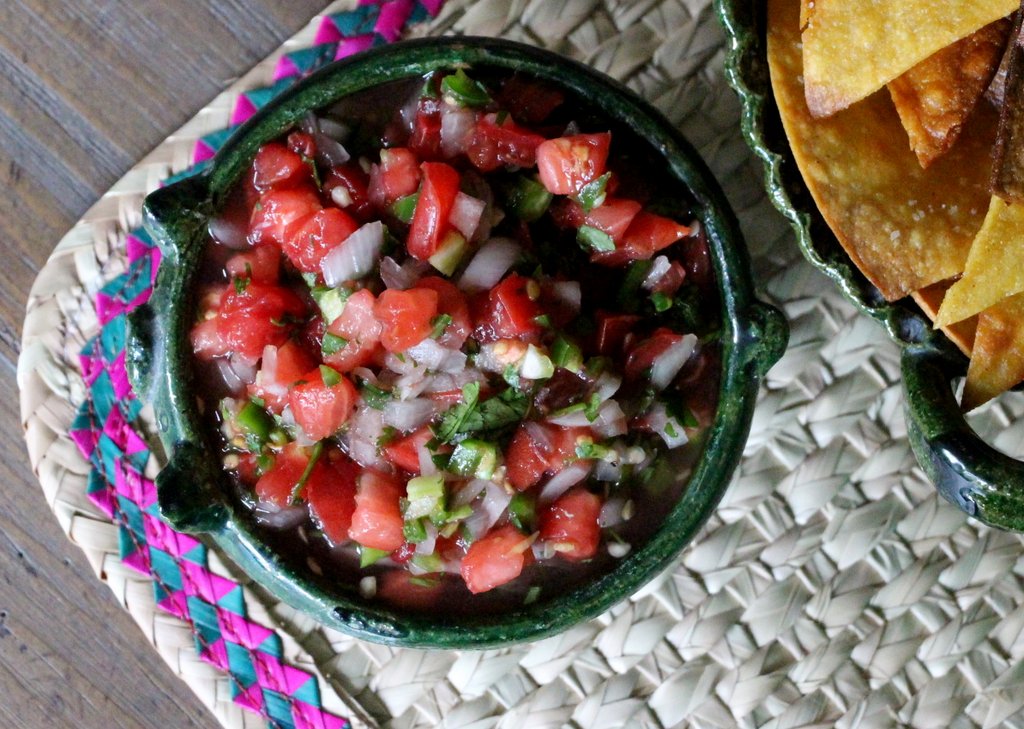 One dish that is not to be missed is this fresh pico de gallo (also known as salsa bandera or salsa Mexicana because of its green, white, and red ingredients). It is one of the most popular salsas in Mexico and among the easiest to prepare. ¡Provecho y VIVA MEXICO!
Ingredients:
2 medium tomatoes, diced into 1 x 1 cm cubes
1/4 medium onion, finely chopped
2 serrano chiles, finely chopped
1/3 bunch fresh cilantro, minced
2 Mexican or key limes
1 teaspoon salt, or to taste
Preparation:
1. Add tomatoes, onion, chiles, and cilantro to a medium bowl.
2. Squeeze fresh lime juice, add salt, and mix ingredients. Taste and adjust salt if necessary.
Note: This salsa is great on tacos and homemade corn tortilla chips. If you want a mild pico de gallo, use only one serrano chile and remove the seeds. You may also substitute a jalapeño for a serrano pepper for less spice.

For more recipes to celebrate this weekend, visit:
{TRES DEL MES} Green, White, and Red Recipes to Celebrate Mexican Independence Day
Save
Save