Tasty Turkey Picadillo Tostadas
Picadillo is a simple and tasty dish that has been in my family's recipe book for a few generations. When my niece called from Boston and me asked how to make it, I decided to jot down the recipe for the first time. It is reminiscent of time spent at home when my mom did most of the cooking and I was her sous chef.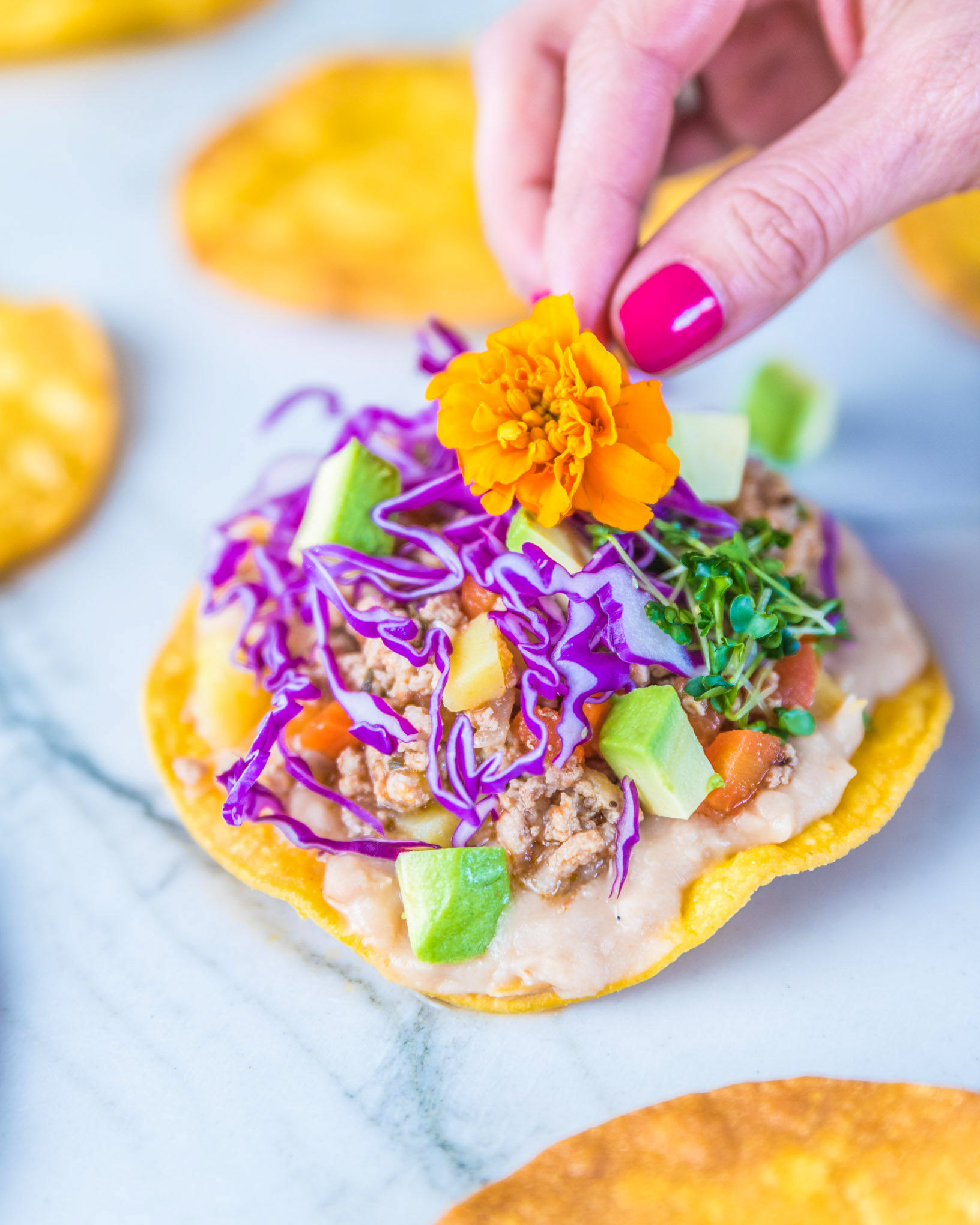 Now that I'm executive chef – of my own kitchen – I've added my own spin on this classic comfort food. I substitute turkey for ground beef and rather than cook a side of rice, everything is piled onto a crispy tostada. Guests are free to build their own tostadas and add all of the festive and fresh garnishes that suit their palates. While we aren't hitting up or hosting many fiestas these days, we can still add fun and flavor to the food we are enjoying at home.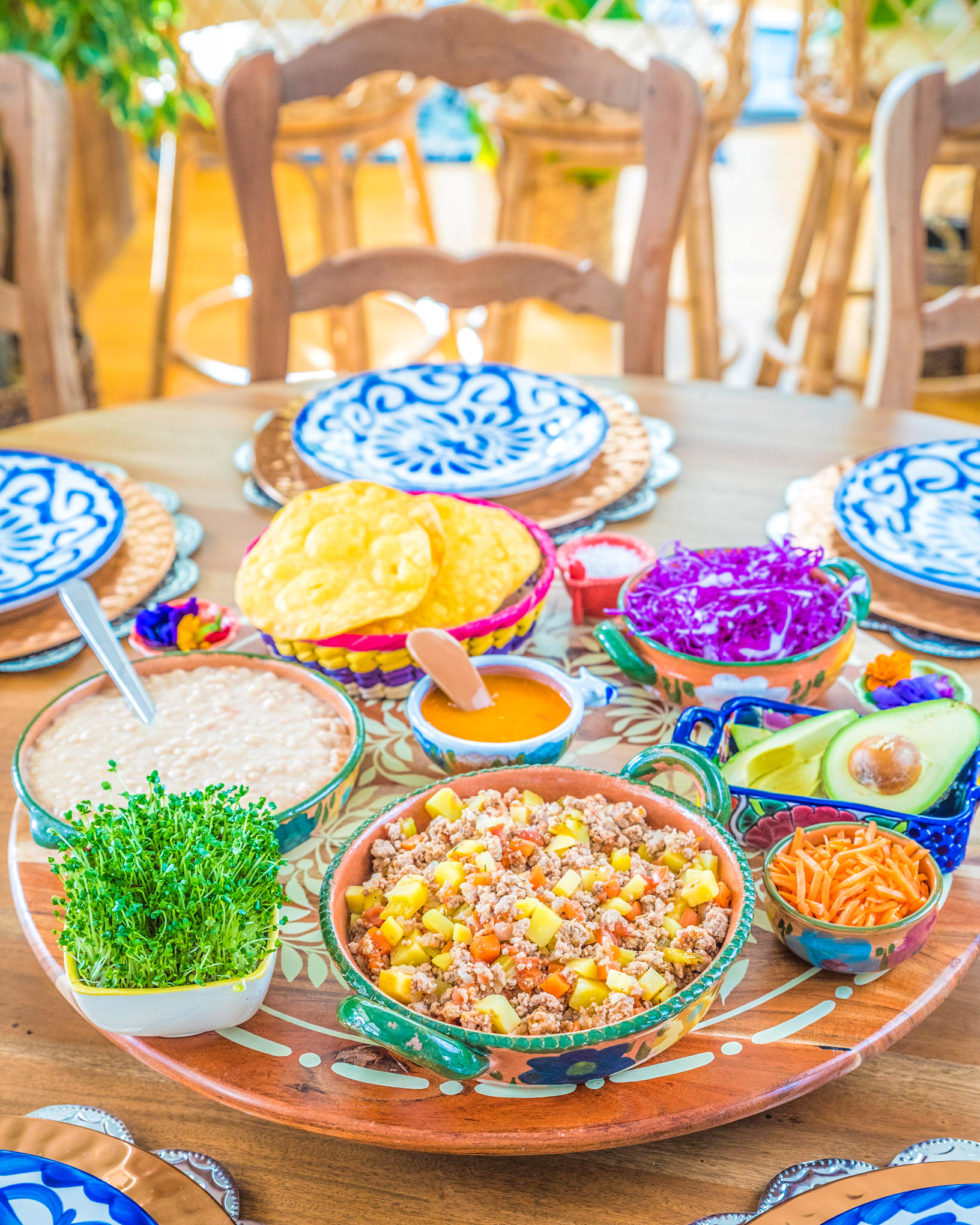 INGREDIENTS
3 tablespoons cooking oil
1 pound ground turkey meat
1/2 white onion, diced
2 garlic cloves, diced
2 potatoes, cubed
2 carrots, chopped
2 celery stalks, chopped
2 Roma tomatoes, chopped
Salt, to taste
2 cups refried beans
Tostadas
OPTIONAL GARNISHES
Shredded cabbage
Diced avocado
Shredded carrots
Microgreens
Edible flowers
Salsa of your choice
PREPARATION
Heat oil in a large pan or cast-iron pot, over medium heat. Once hot, add onion and cook until translucent. Next add ground turkey and garlic. Break up any large pieces with a wooden spatula and cook for approximately 10 minutes or until golden brown.
Next add the potatoes, carrots, and celery and cook an additional 10 minutes or until potatoes are fork-tender.
Add tomatoes and season with salt before covering and reducing heat to lowest setting. Cook low and slow for at least 30 more minutes to develop flavors.
Serve on a tostada topped with refried beans, picadillo, and your favorite garnishes.
EASY RECIPE SUBSTITUTIONS
A few tablespoons of canned tomato sauce or stewed tomatoes broken into small chunks can be substituted for fresh tomatoes if you're in a pinch. Store-bought tostadas are also a time-saving option and either ground beef or turkey work well in this dish.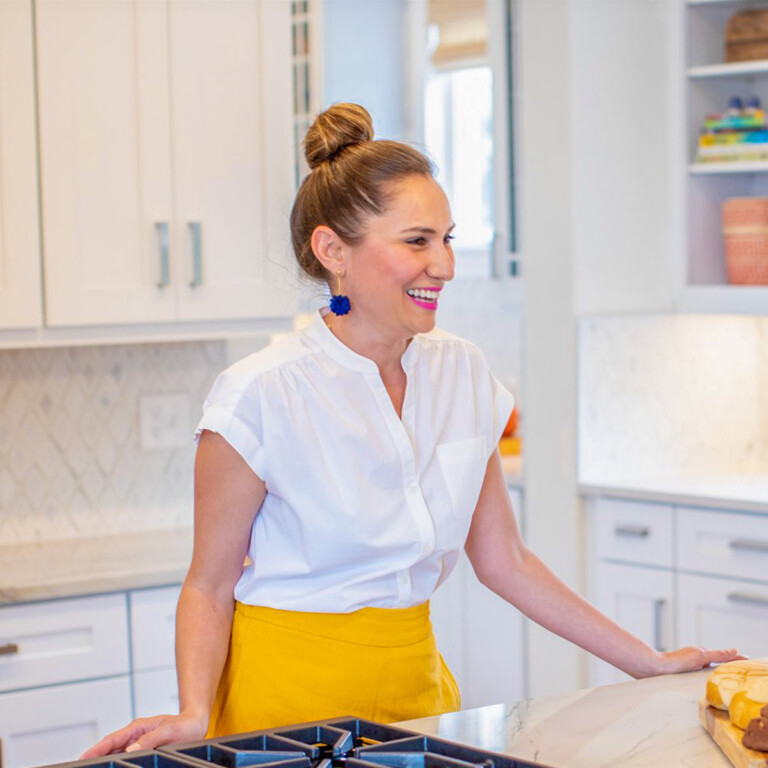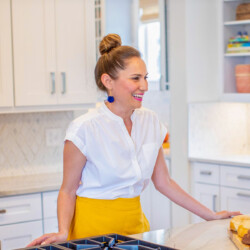 Lola Wiarco Dweck
Lola is a Mexican-American recipe developer, writer, and cooking instructor who loves sharing her culture with the world. Growing up in California and spending summers in Mexico, Lola celebrates her family's Mexican recipes and vibrant culture through Lola's Cocina.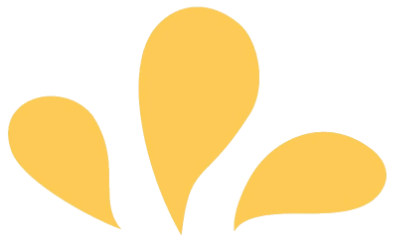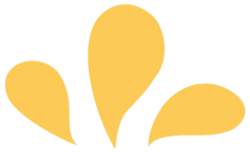 Sign up for ¡Hola de Lola!