Enmoladas con Papa | Mole Enchiladas with Potato
Enmoladas are one of the most interesting fusion recipes to hit the Mexican culinary scene. Through the combination of two traditional dishes — enchiladas and mole – a new one emerges that is as vibrant and flavorful as the country from which it originates. En vez de moler más de 25 ingredientes to make the mole from scratch, I used Guelaguetza's Mole Coloradito, which has a hint of sweetness and spice. Just one taste will transport you to Oaxaca, where you can imagine yourself savoring these enmoladas al aire libre. So once you're back in your cocinita, pour yourself a little mezcal, turn up the Lila Downs station on Pandora, put on your Oaxacan apron, and whip yourself up a batch of this flavorful fusion.
Ingredients for mole:
2 pounds red tomatoes
1/2 cup water
16 ounces Guelaguetza's Mole Coloradito paste
2 cups of your favorite broth or water
1/4 teaspoon salt
1 tablespoon Mexican chocolate (or brown sugar)
Ingredients for enmoladas:
4 medium potatoes, peeled, rinsed, and cut into fourths
1 quart water (or enough to cover potatoes)
3/4 cup milk
2 tablespoons butter
1/2 teaspoon ground pepper
1 1/2 teaspoon salt (or to taste)
1/2 cup oil
8 warm corn tortillas
1/4 cabbage, shredded for garnish
1/2 medium onion, sliced for garnish
Preparation for mole:
Place tomatoes and water in a large pot and bring to a boil over medium heat for 20 minutes.

Pour boiled tomatoes into a blender and blend for 10 seconds.

Strain the tomatoes back into the pot and add mole paste. Stir until paste has fully dissolved.

Add 2 cups chicken broth, salt, and chocolate. Stir for another 10 minutes, until ingredients

come to a boil and are smooth in texture.

Lower to lowest heat possible while you prepare the enmoladas.
Preparation for enmoladas:
Bring water to a boil over medium-high heat. Add potatoes, cover, and cook for 15 minutes or until soft. Strain out water.

Over low heat, mash and mix potatoes with milk, butter, salt, and pepper. Set aside.

Next, prepare a shallow frying pan with oil over medium-high heat. In the meantime, warm tortillas over a comal (flat griddle) or wrapped in a dish towel in the microwave for approximately 20 seconds or until they become soft and malleable. If you skip this step, your tortillas will crack when you fold them before frying.

Working in batches, add potato mixture to tortillas, fold in half, and carefully place tacos in frying pan. Oil should be very hot and tortilla should sizzle when it touches the oil. In about 45 seconds,check underside of tortilla. If golden brown, turn and fry the other side until golden brown.

Once the both sides are golden brown, remove from heat and place on a plate with a paper towel to drain.

To serve, place two to three potato tacos on a plate. Pour mole sauce over tacos (be generous with your sauce!). Garnish with shredded lettuce and sliced red onion.
Prepare your potato tacos while the oil heats in your frying pan.
This is the golden brown color your tacos should have. You're frying quickly to get a lightly crispy, they shouldn't be crunchy for enmoladas.
Always remember to drain your tacos!
Many thanks to La Guelaguetza for sponsoring this post. The recipe and opinions shared are my own. To learn more or purchase Guelaguetza's moles, check out their online store.
Check out more mole recipes here and here.
Save
Save
Save
Save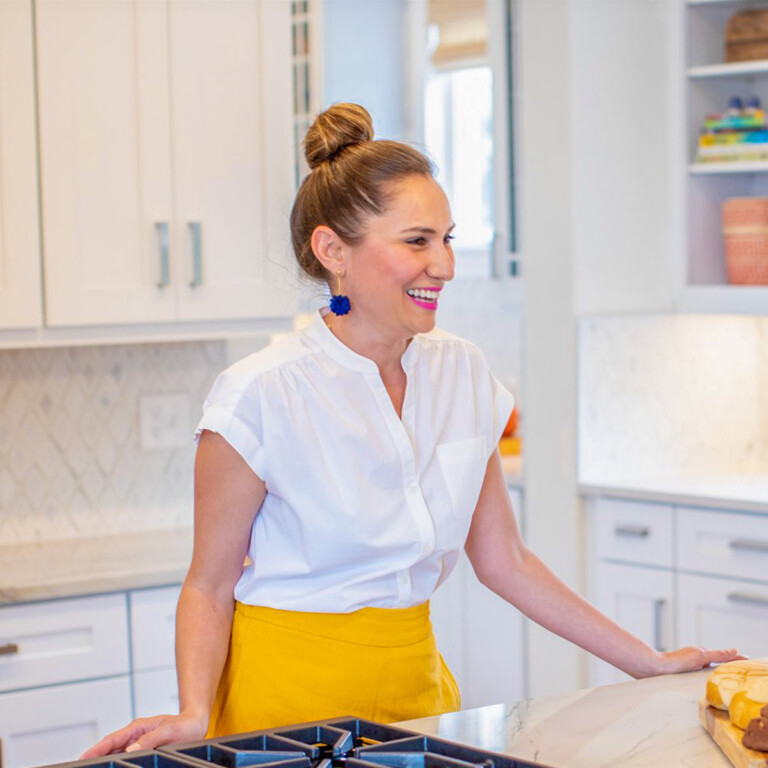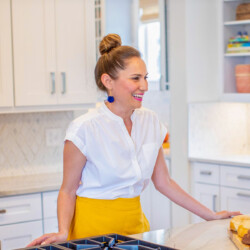 Lola Wiarco Dweck
Lola is a Mexican-American recipe developer, writer, and cooking instructor who loves sharing her culture with the world. Growing up in California and spending summers in Mexico, Lola celebrates her family's Mexican recipes and vibrant culture through Lola's Cocina.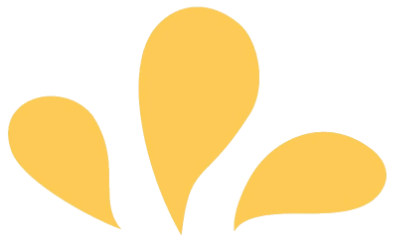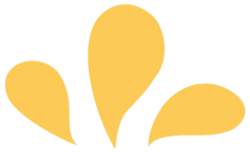 Sign up for ¡Hola de Lola!