Arroz Chino (Chinese Fried Rice)
Quick and easy Arroz Chino. This delicious Chinese-style fried rice dish is a favorite 15-minute dinner made with only four simple ingredients like eggs, green onion, rice, and soy sauce. Better and faster than take-out! Serve it with my chiles toreados for a fusion of flavors.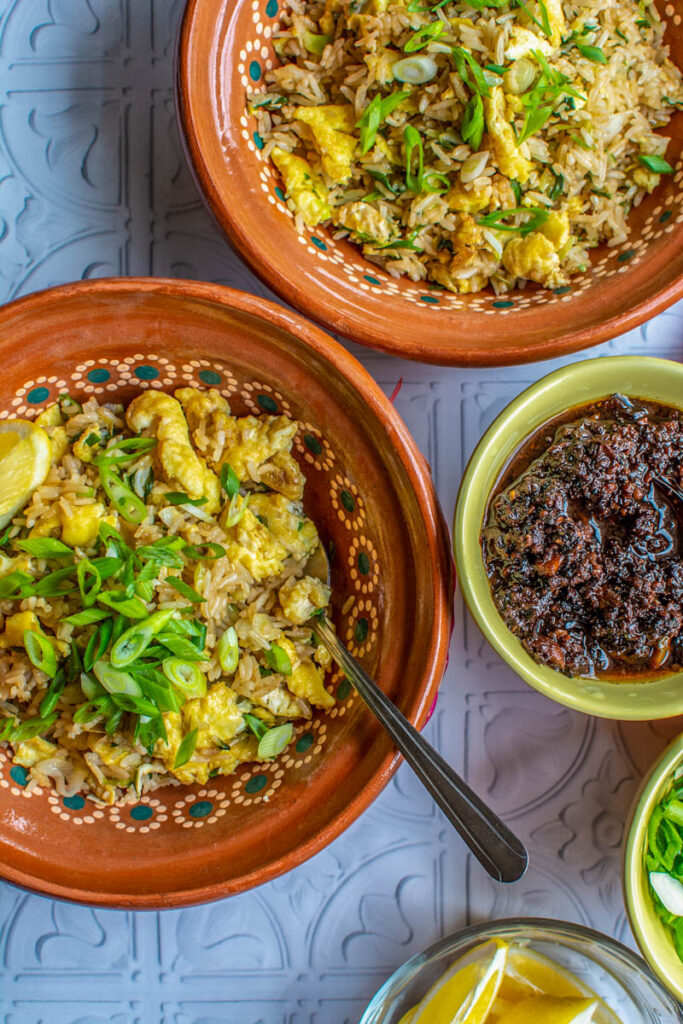 Asian influence in mexican cuisine
If you have ever wondered how to make fried rice, a Mexican cooking blog is probably the last place you might look.
Most people are unaware of a Chinese presence in Mexico and would be surprised to learn that Mexicali is home to the largest Chinatown in the country. Chinese workers contributed heavily to the industrialization of Mexico through the building of its railroads and irrigation systems. This inevitably had an Asian influence on the region's culture and cooking traditions. Today some of the very best Chinese food can be found just across the U.S. – Mexico border in Mexicali.
I learned this easy fried rice recipe from my father, who was born and raised in Mexico and introduced me to Mexicali's delicious and varied food scene during our road trips to San Felipe.
I make it at least once a month, or whenever there is leftover steamed rice. It pairs well with chicken and seafood dishes and takes about five minutes to make if you have cold rice on hand.
Why You'll Love This Arroz Chino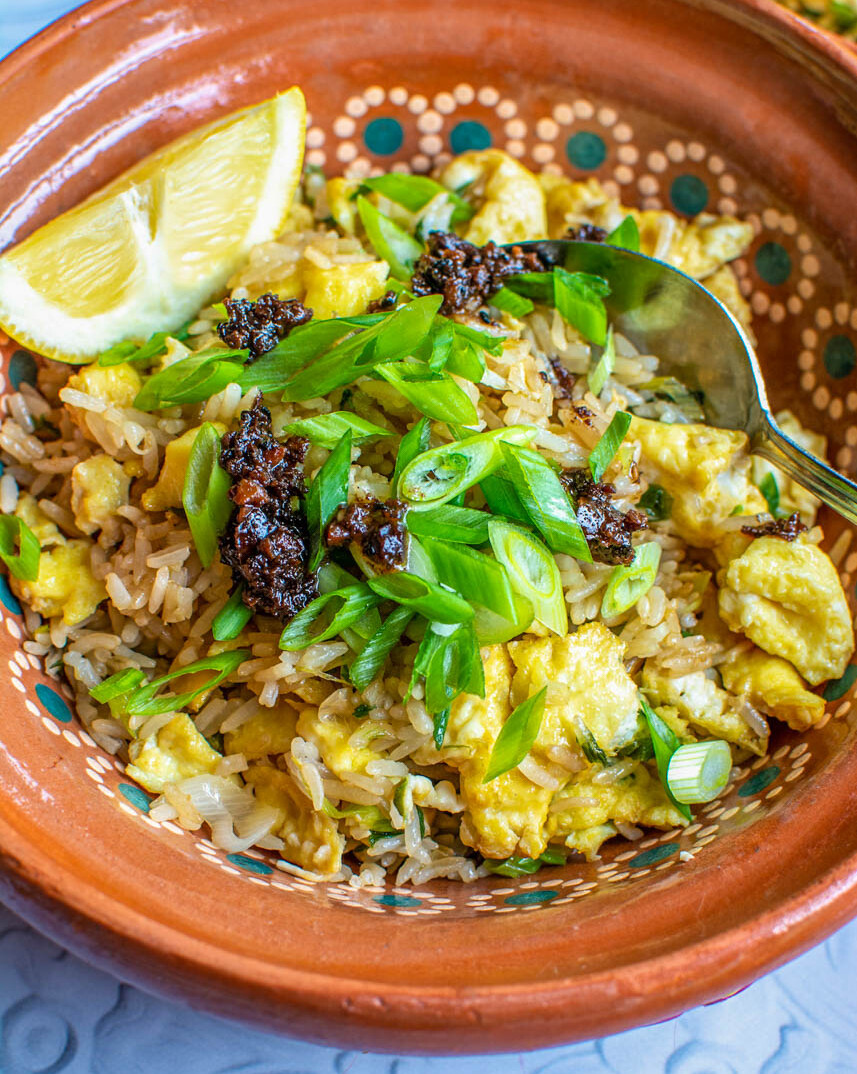 Delicious and fast: Stacks up to your favorite Chinese restaurant and only takes 10 minutes.
Totally customizable: Keep it simple with only egg and green onion or add your favorite veggies like bean sprouts, peas, diced carrots or minced garlic or protein like shrimp, chicken or tofu.
Rescues leftovers: This is an awesome way to use up leftover rice, cooked vegetables, and/or cooked chicken breast or steak you have in the fridge.
Ingredients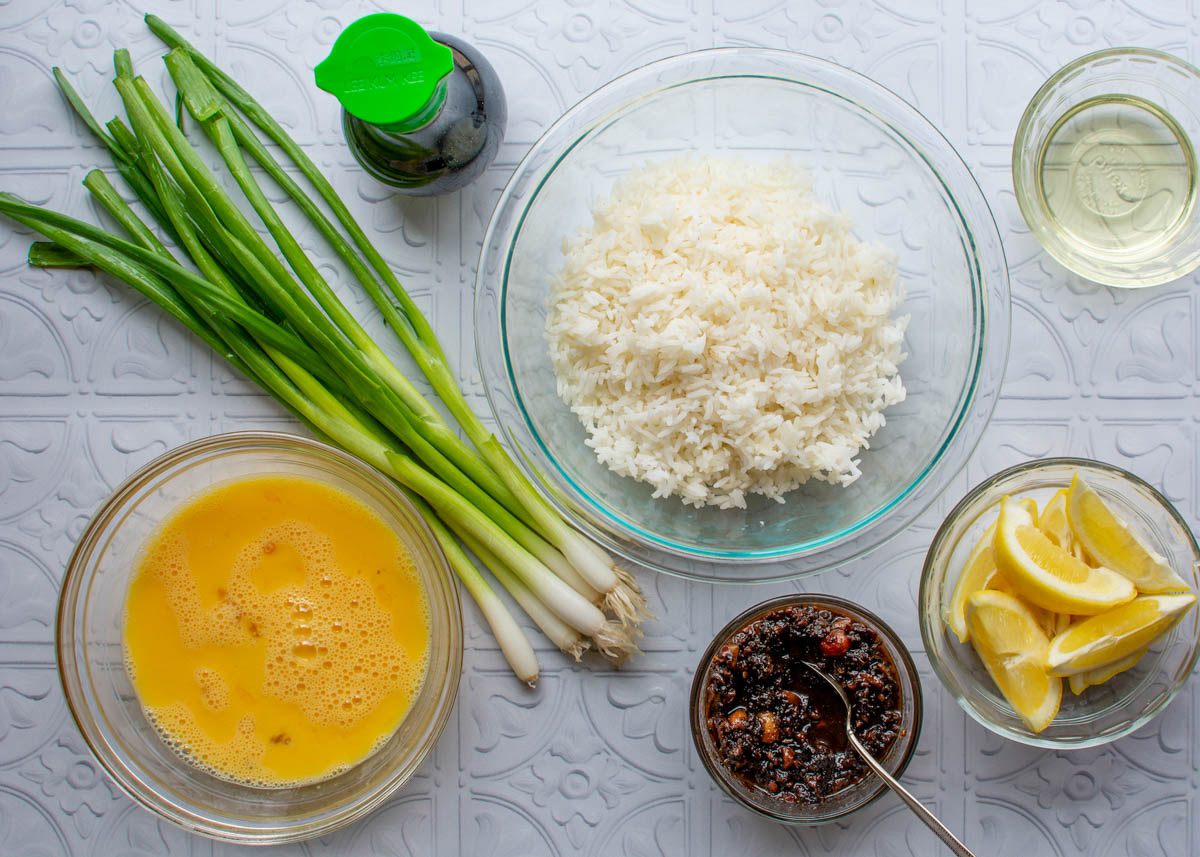 Vegetable oil: Any flavorless oil is ideal. Don't use olive oil or butter.
Green onions (scallions): Use the green and white part of the onions.
Eggs: Beat the eggs well before adding to the pan.
Cold steamed rice: Make sure you use day-old or at least cold, cooked rice. Hot rice will become gluey in the pan.
Soy sauce: This adds enough saltiness for the dish. You won't need to add additional salt.
Lemon, for garnish optional: I like to squeeze a little lemon over each bowl.
Spicy red salsa: A spicy sauce is nice drizzled over the top. Try my Spicy Red Salsa with Chiles Japonés or a store bought Asian chile-garlic sauce.
How To Make This Recipe
Step 1
Heat oil. Pour oil in a large frying pan or wok and heat over medium-high heat until shimmering, but not smoking.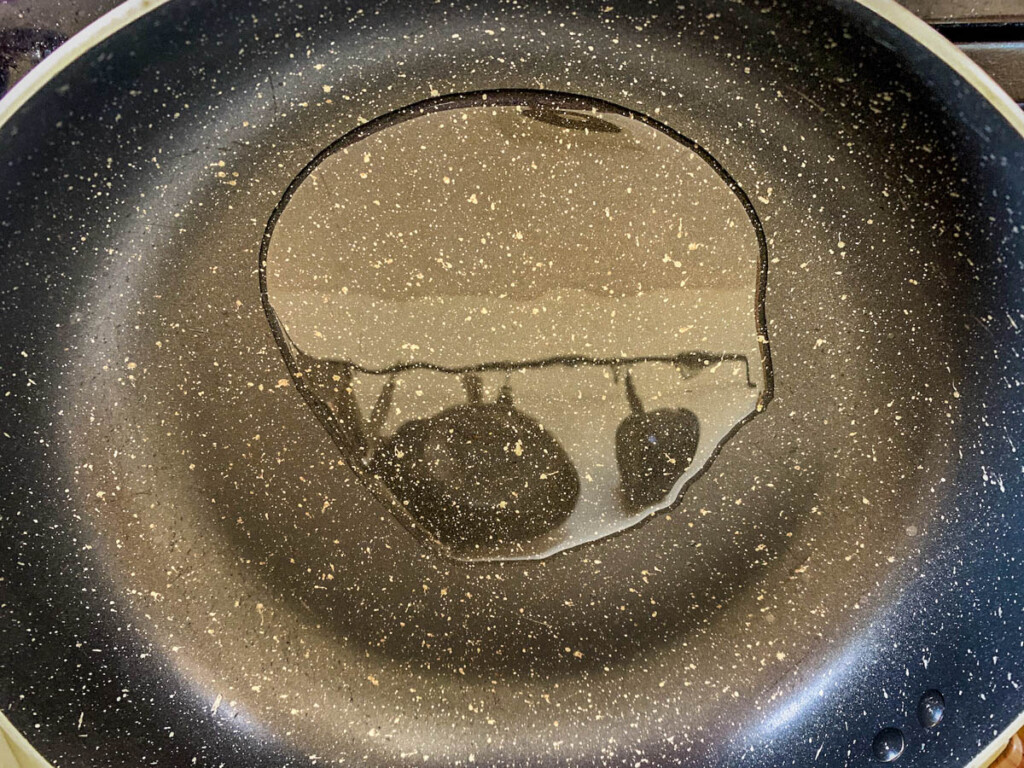 Step 2
Sauté green onion. Add green onion and cook, stirring frequently to avoid burning, until the onions are soft and the white parts are translucent. Move the onions to one side of the pan.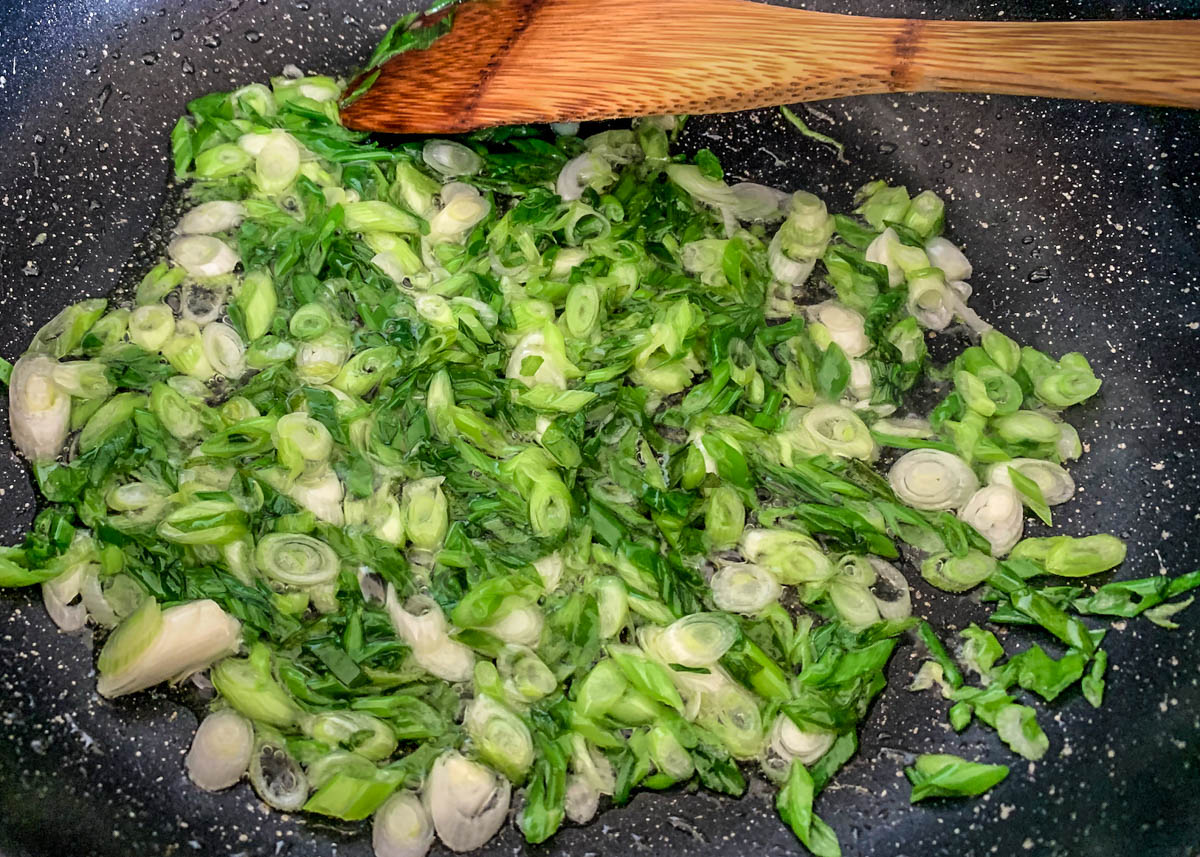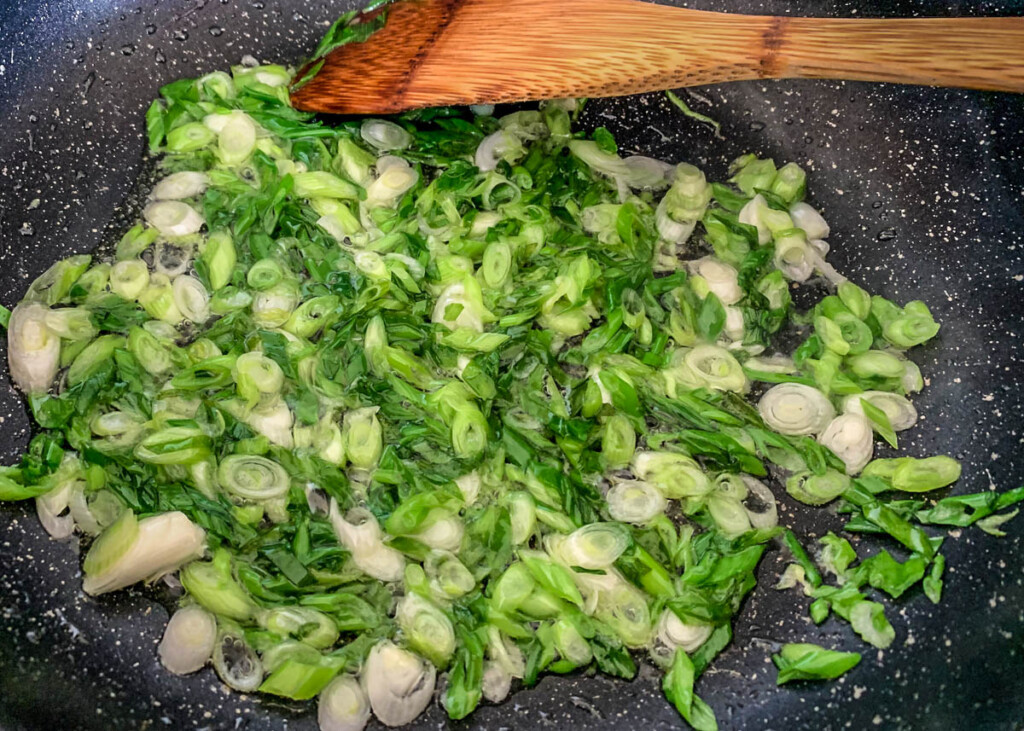 Step 3
Cook the egg. Add the beaten eggs and let set up on the bottom before stirring. Scramble the eggs and break up into smaller pieces with a spatula.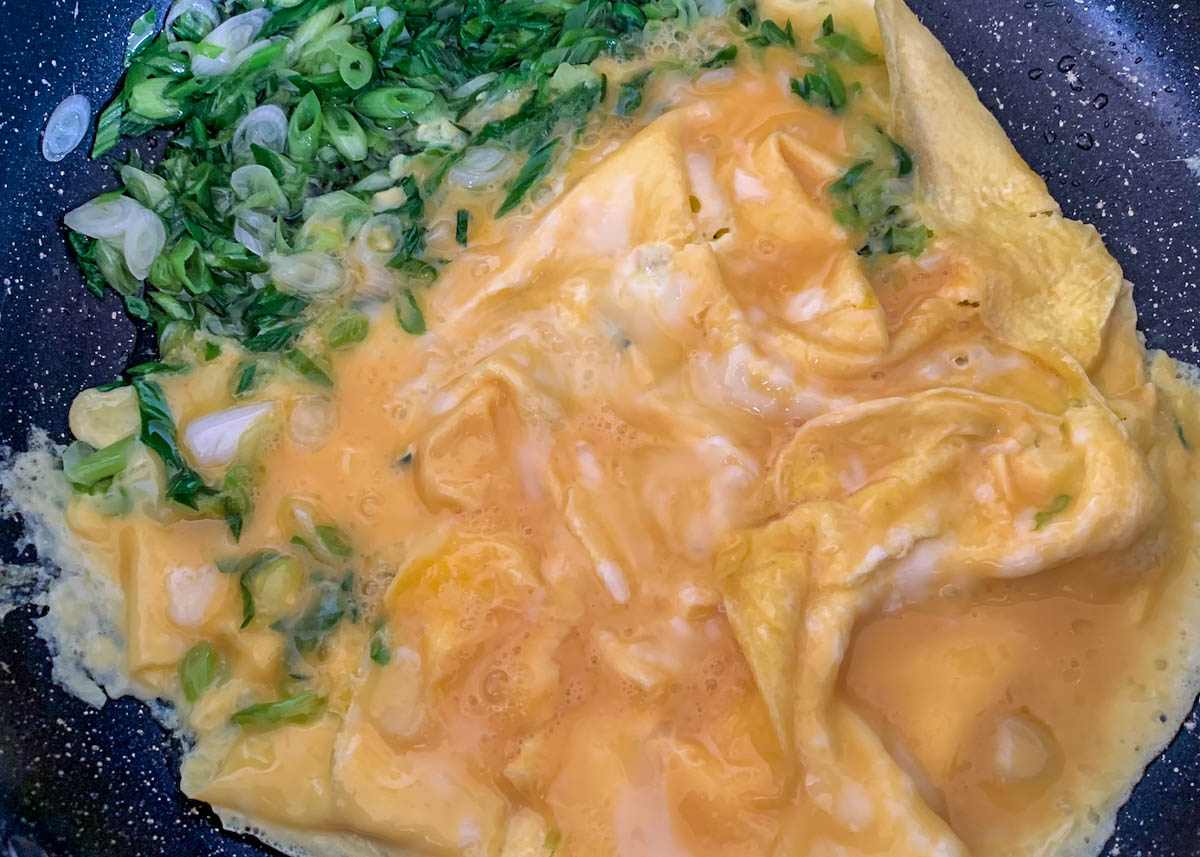 Step 4
Add rice. Add the cold rice and mix well with the green onion and scrambled eggs, breaking up any clumps with the back of the spatula. Keep stirring and cooking until the rice is hot.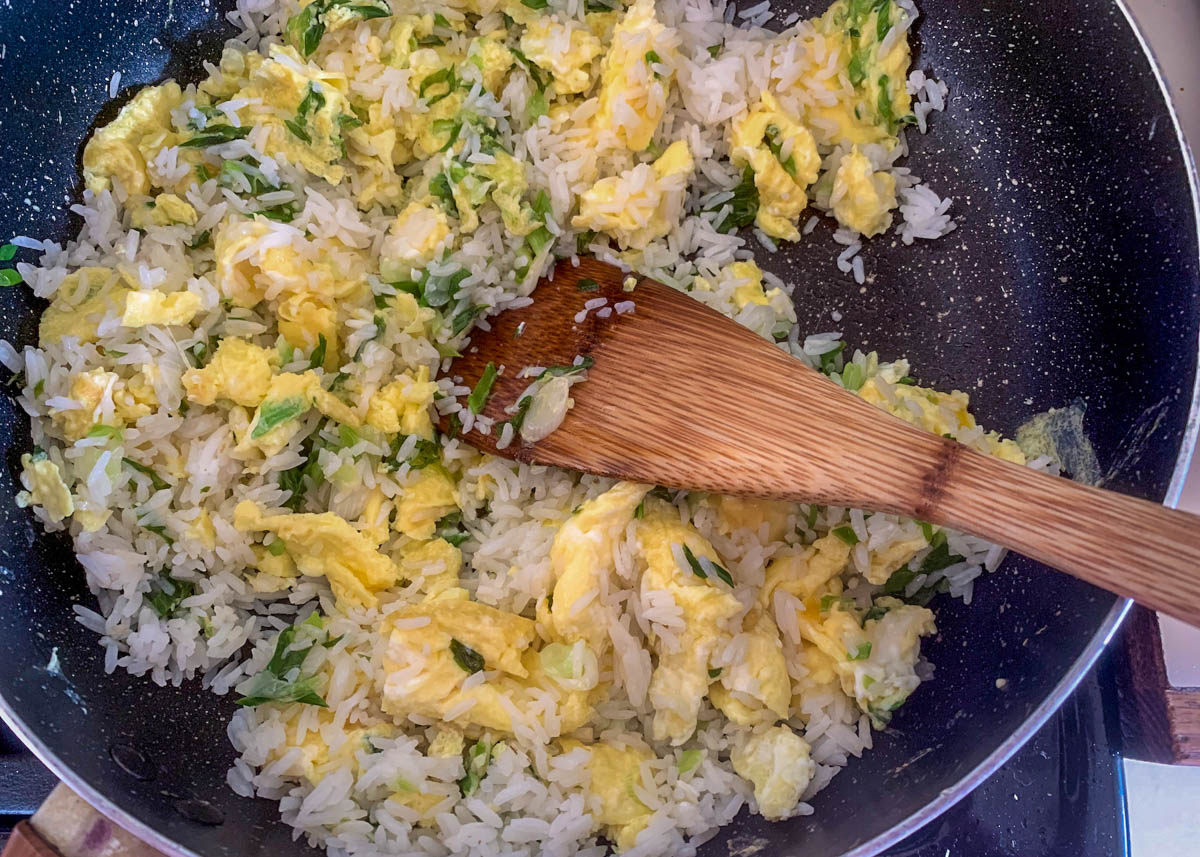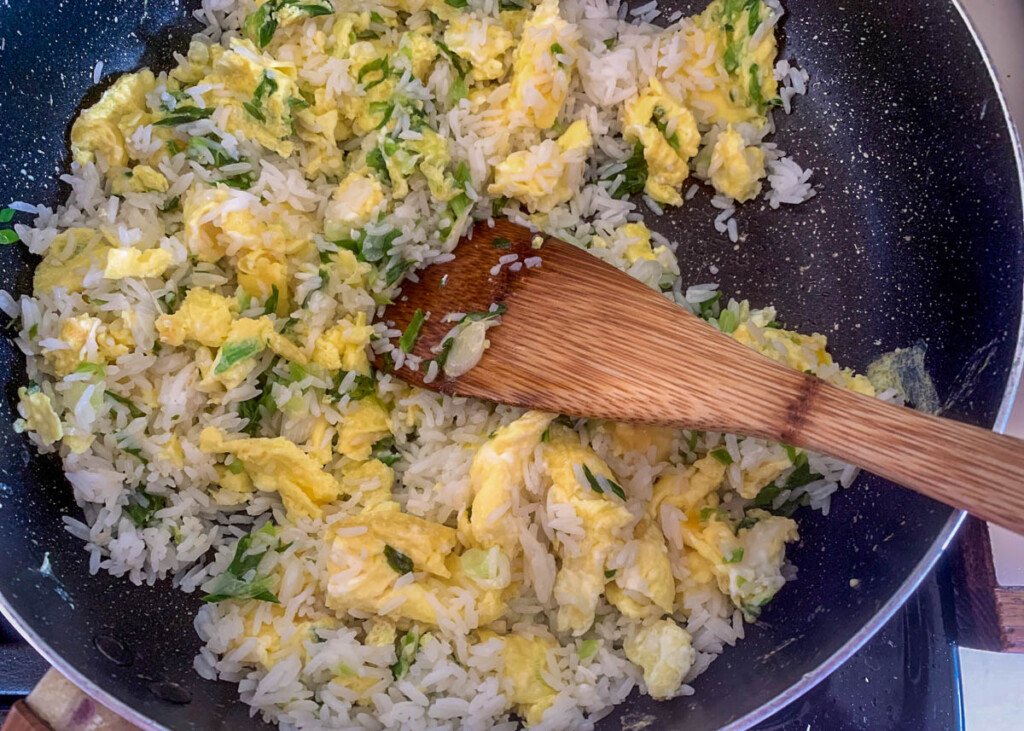 Step 5
Season with soy sauce. Drizzle with soy sauce to taste. I like to add enough so the rice looks light brown.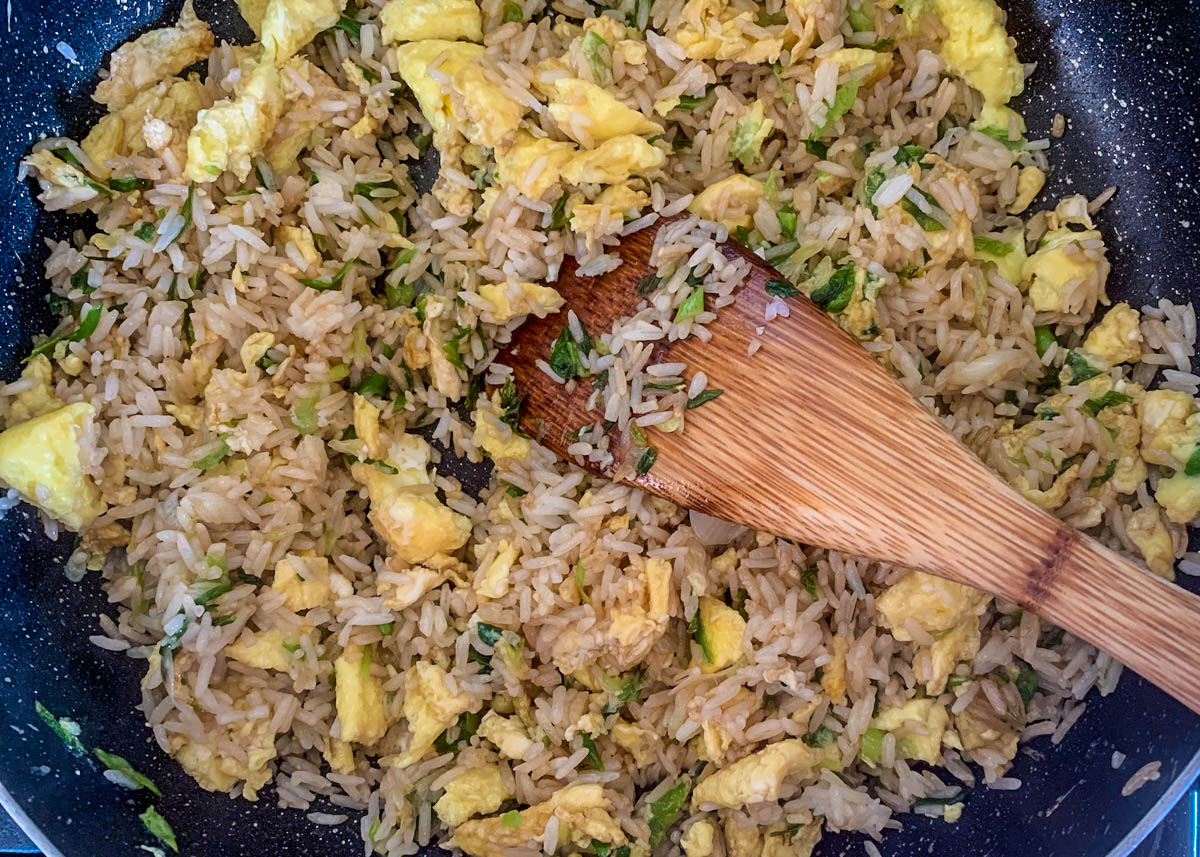 Step 6
Serve with lemon wedges for squeezing, extra thinly-sliced green onions and, spicy salsa or garlic chile sauce, if you'd like. This makes a great vegetarian main course served with Chiles Toreados or you could serve it as a side with my Beef Short Ribs or this delicious Green Chile with Pork recipe.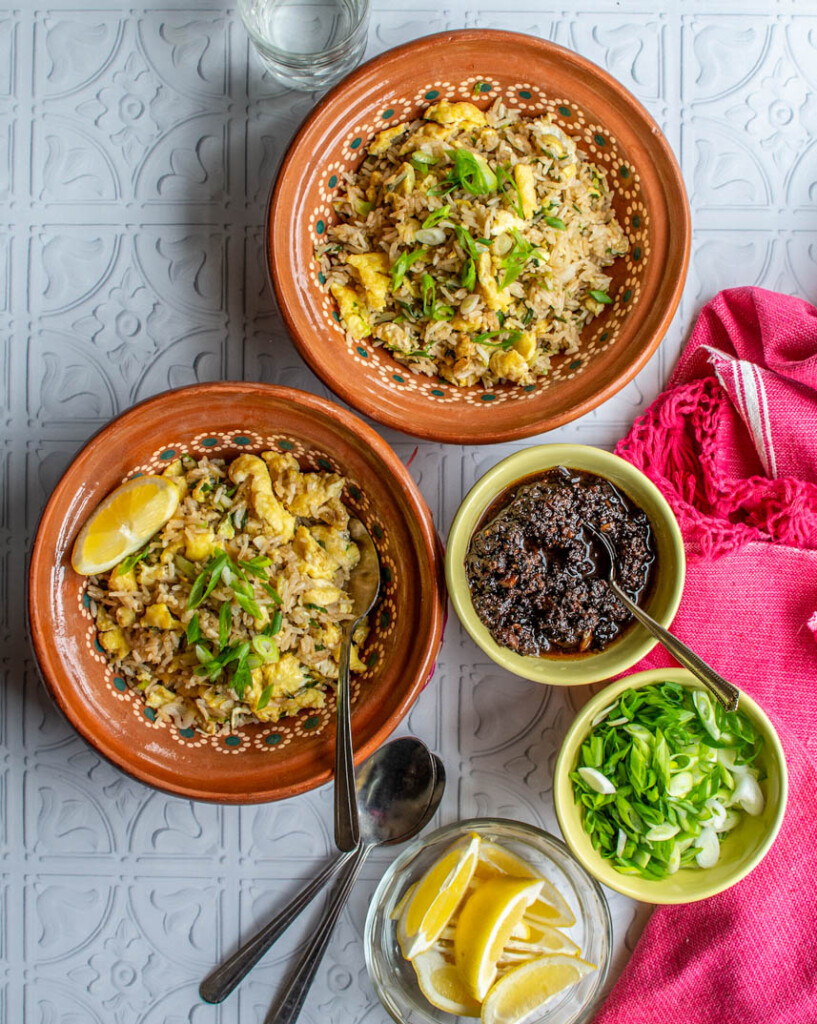 FREQUENTLY ASKED QUESTIONS
What type of rice is best for Arroz Chino?
Arroz frito is made with long grain white rice. I like using fragrant Jasmine rice (link to Amazon for this) but long grain brown rice would also work.
Why does the rice have to be cold or day-old rice?
If you use freshly-cooked hot rice it won't fry up but instead turn mushy. Cold or day old rice is nice and dry which gives it a fluffy texture when fried. If you want to make this recipe but don't have cold rice, boil a fresh pot of rice, then spread in a thin layer on a baking sheet. Set in the freezer for 20-30 minutes until cold.
What is the best kind of pan to use?
If you have a large wok, this is the place to use it but a large frying pan will work just fine. Just make sure it is big enough to hold all the ingredients without them flying all over the place.
Looking For More Inspiration?
Arroz Chino Recipe
Quick and easy Arroz Chino. This delicious Chinese-style fried rice dish is a favorite 5-minute dinner made with four simple ingredients: eggs, green onion, rice, and soy sauce. Better and faster than take-out!
Equipment
Knife

Cutting Board

Mixing bowl

Whisk or fork

Serving dishes
Ingredients
3

tablespoons

oil

1

bunch green onions

sliced thinly (use white and green part)

5

eggs

whisked

2

cups

cold steamed rice

freshly steamed rice will become mushy, so the older and colder, the better

Soy sauce

to taste
Instructions
Heat oil in a large pan over medium-high heat.

Add green onion and sauté for approximately 3 minutes, or until white part of onion becomes translucent. Stir frequently to avoid burning. Move to one side of the pan.

Add egg and allow it to cook thoroughly before breaking up into smaller pieces with a spatula.

Add rice and mix well with all of the ingredients, breaking up any large chunks with a wooden spatula. Cook until rice is hot, and then season with soy sauce. I like to add enough so that my rice looks light brown.
Nutrition
Serving:
1
cup
Calories:
183
kcal
Carbohydrates:
15
g
Protein:
6
g
Fat:
11
g
Saturated Fat:
2
g
Polyunsaturated Fat:
3
g
Monounsaturated Fat:
6
g
Trans Fat:
0.04
g
Cholesterol:
136
mg
Sodium:
53
mg
Potassium:
75
mg
Fiber:
0.3
g
Sugar:
0.2
g
Vitamin A:
218
IU
Vitamin C:
0.4
mg
Calcium:
27
mg
Iron:
1
mg
183
LOVE THIS RECIPE?
Leave a comment below or tag me on social media @lolascoina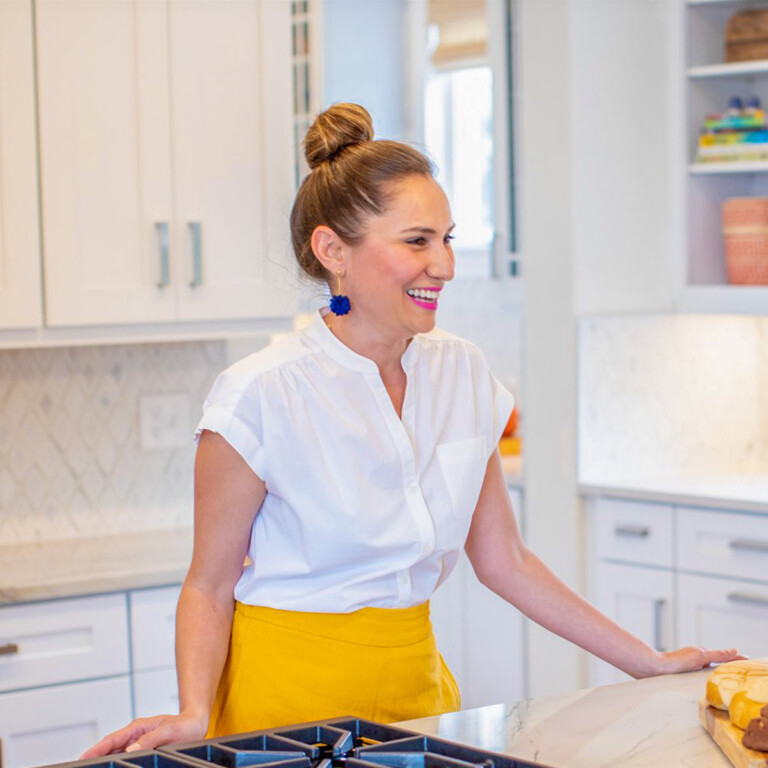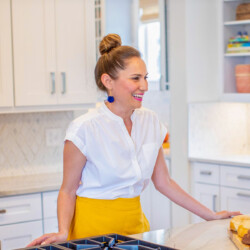 Lola Wiarco Dweck
Lola is a Mexican-American recipe developer, writer, and cooking instructor who loves sharing her culture with the world. Growing up in California and spending summers in Mexico, Lola celebrates her family's Mexican recipes and vibrant culture through Lola's Cocina.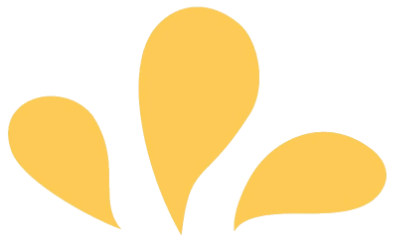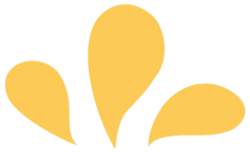 Sign up for ¡Hola de Lola!