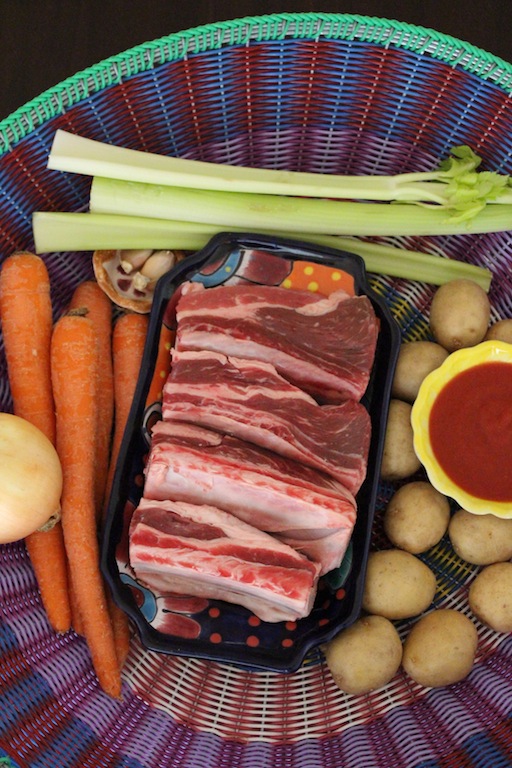 My great grandma Angie's beef short rib recipe includes a perfect mix of protein, veggies, and starch – everything necessary for a hearty one-pot meal. All you have to do is add your ingredients to a roasting pan, and let your oven do the work.
With a meal this simple, it's no wonder this recipe has been passed down four generations. I learned it from my great aunt Stella, who serves the ribs and veggies alongside freshly steamed white rice. Mmmmmm!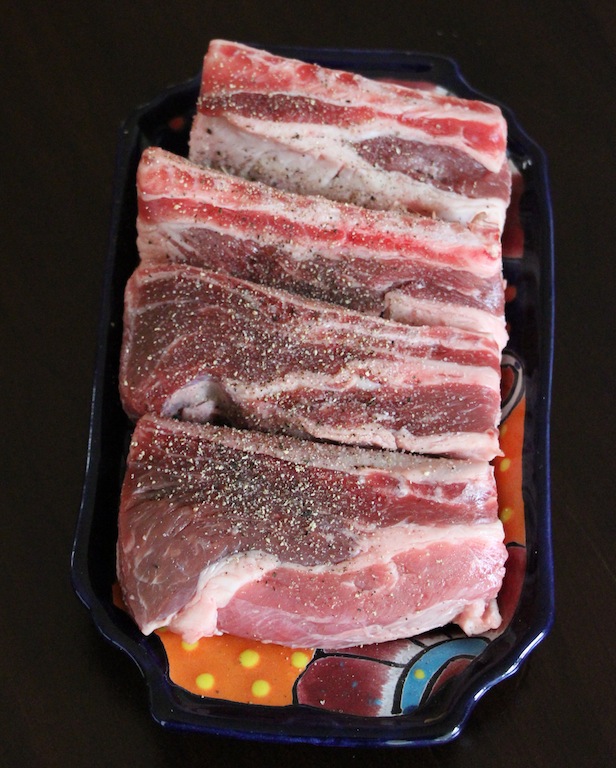 Season short ribs generously with salt and pepper.
Place fat-side up in roasting pan before covering and cooking for one hour.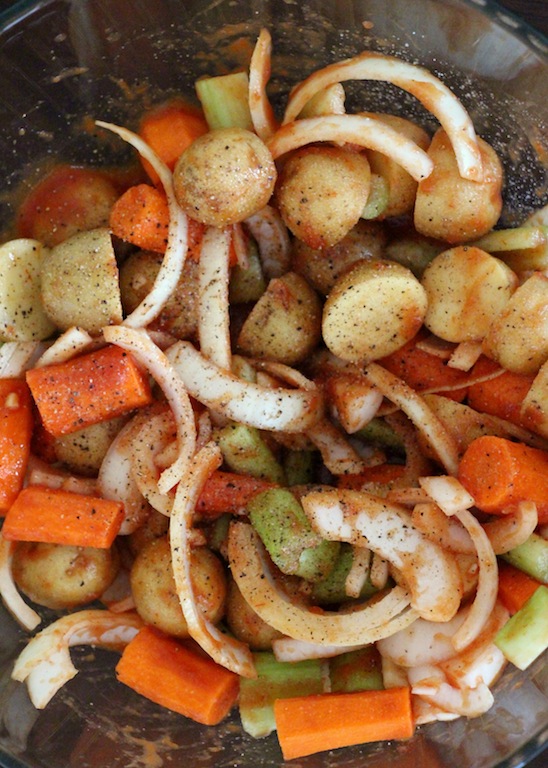 In the meantime, toss vegetables with tomato sauce and season with salt and pepper.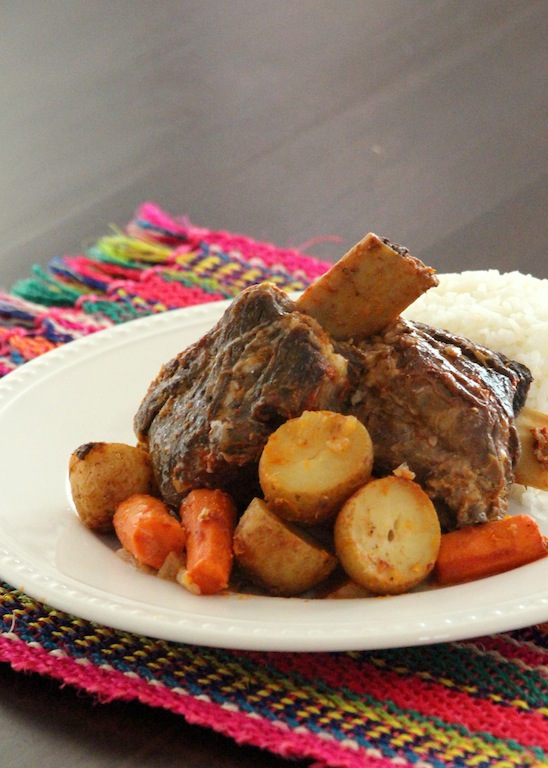 Serve as-is, or alongside freshly steamed white rice.
Ingredients:
2 pounds beef short ribs
Salt (to taste)
Pepper (to taste)
½ cup water
4 carrots peeled and cut into 2-inch pieces
3 celery stalks cut into 2-inch pieces (optional)
3 potatoes peeled and quartered
1 tomato sliced
½ onion sliced
2 cloves garlic
1 8-ounce can tomato sauce
Preparation:
Preheat oven to 350 degrees Fahrenheit.

Season short ribs with salt and pepper. Place in large baking dish, add water, cover, and cook in oven for 1 hour.

In a large bowl, toss carrots, potatoes, tomato, onion, garlic, and tomato sauce. Season with salt and pepper.

Add vegetables to meat, cover, and cook 2 more hours or until meat and vegetables are tender.

Serve directly out of the pot or with white rice.
Note: If you don't have much time to spend in the kitchen, simply toss everything together in a roasting pan, season, cover, and cook at 250 degrees for four to five hours. When cooked slow and low, these short ribs literally fall off of the bone.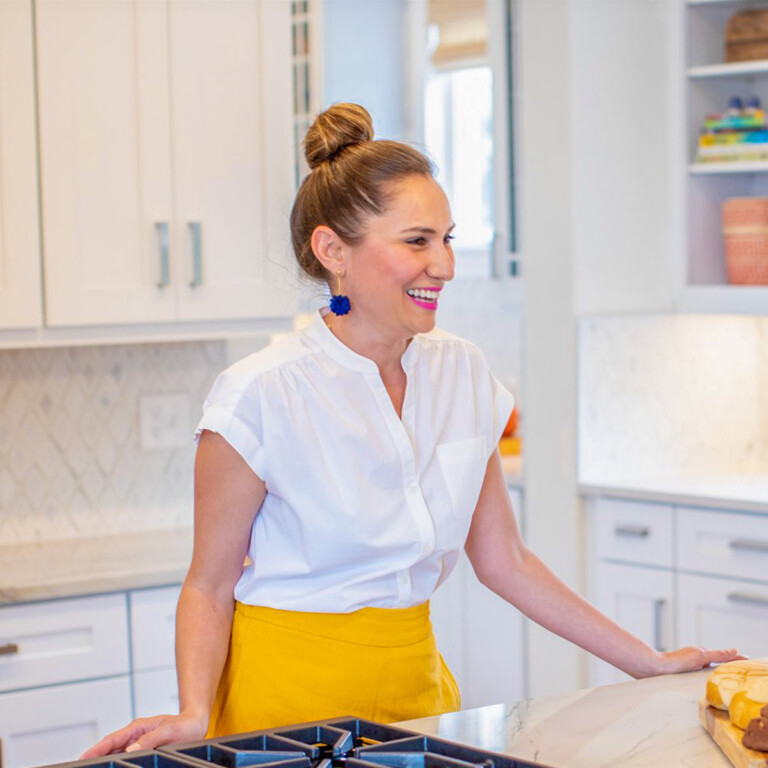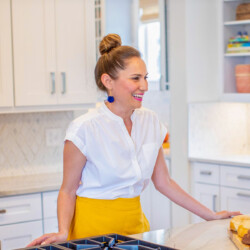 Lola Wiarco Dweck
Lola is a Mexican-American recipe developer, writer, and cooking instructor who loves sharing her culture with the world. Growing up in California and spending summers in Mexico, Lola celebrates her family's Mexican recipes and vibrant culture through Lola's Cocina.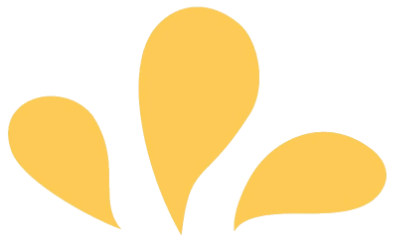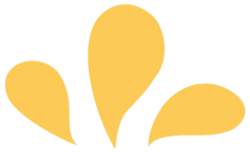 Sign up for ¡Hola de Lola!