Dressing Up Your Drinks: 16 Recipes and Ideas for Easy Rims and Garnishes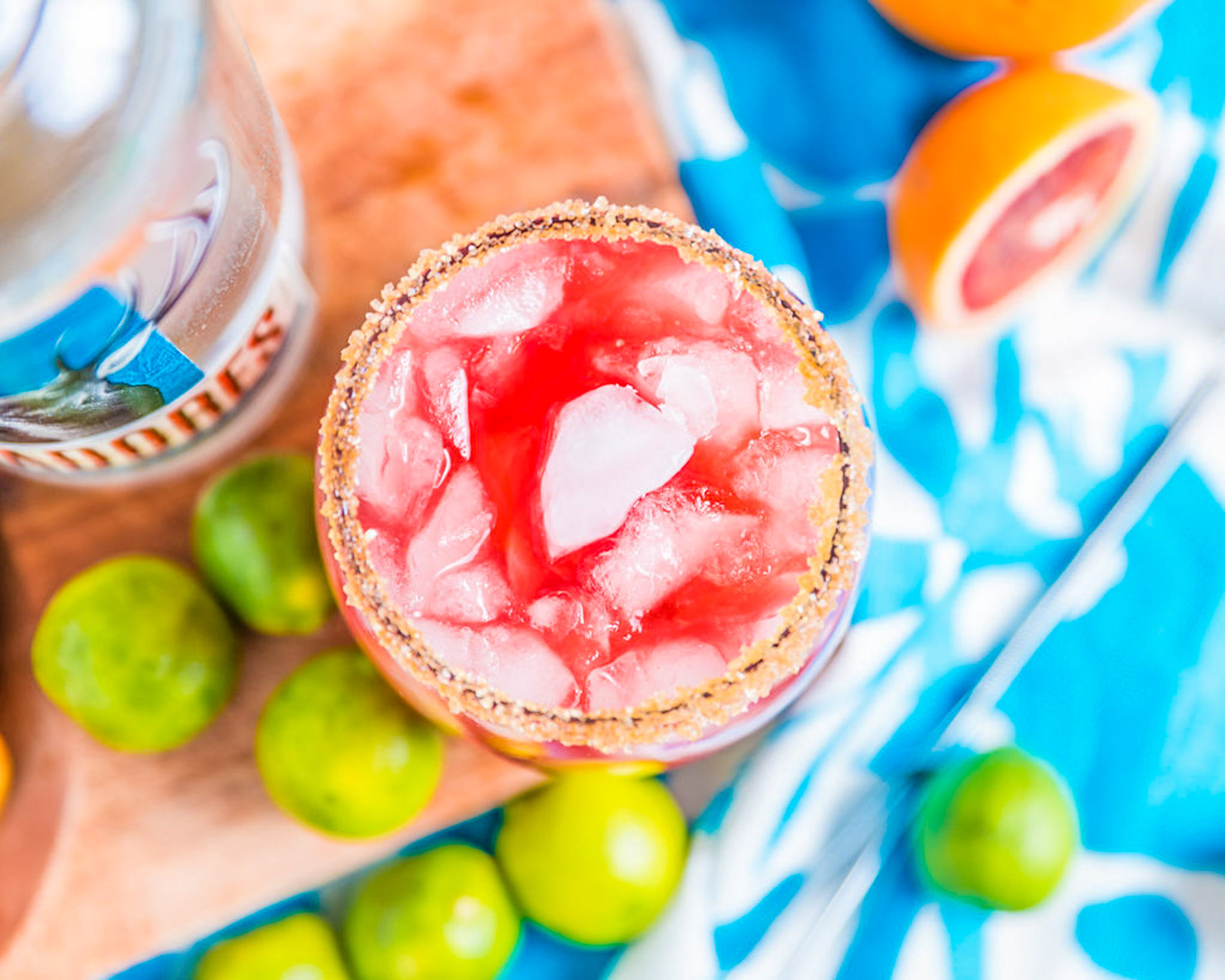 This week has been all about aguas frescas and to kick off your Memorial Day weekend festivities, I've put together a roundup of ways to dress up your drinks with fun garnishes and rims. Whether you're serving aguas frescas or cocktails, you can bedazzle your bebidas with ingredients you probably already have in your fridge or pantry.
¡Salud!
Lola
Dressing Up Your Drinks: 16 Recipes and Ideas for Easy Rims and Garnishes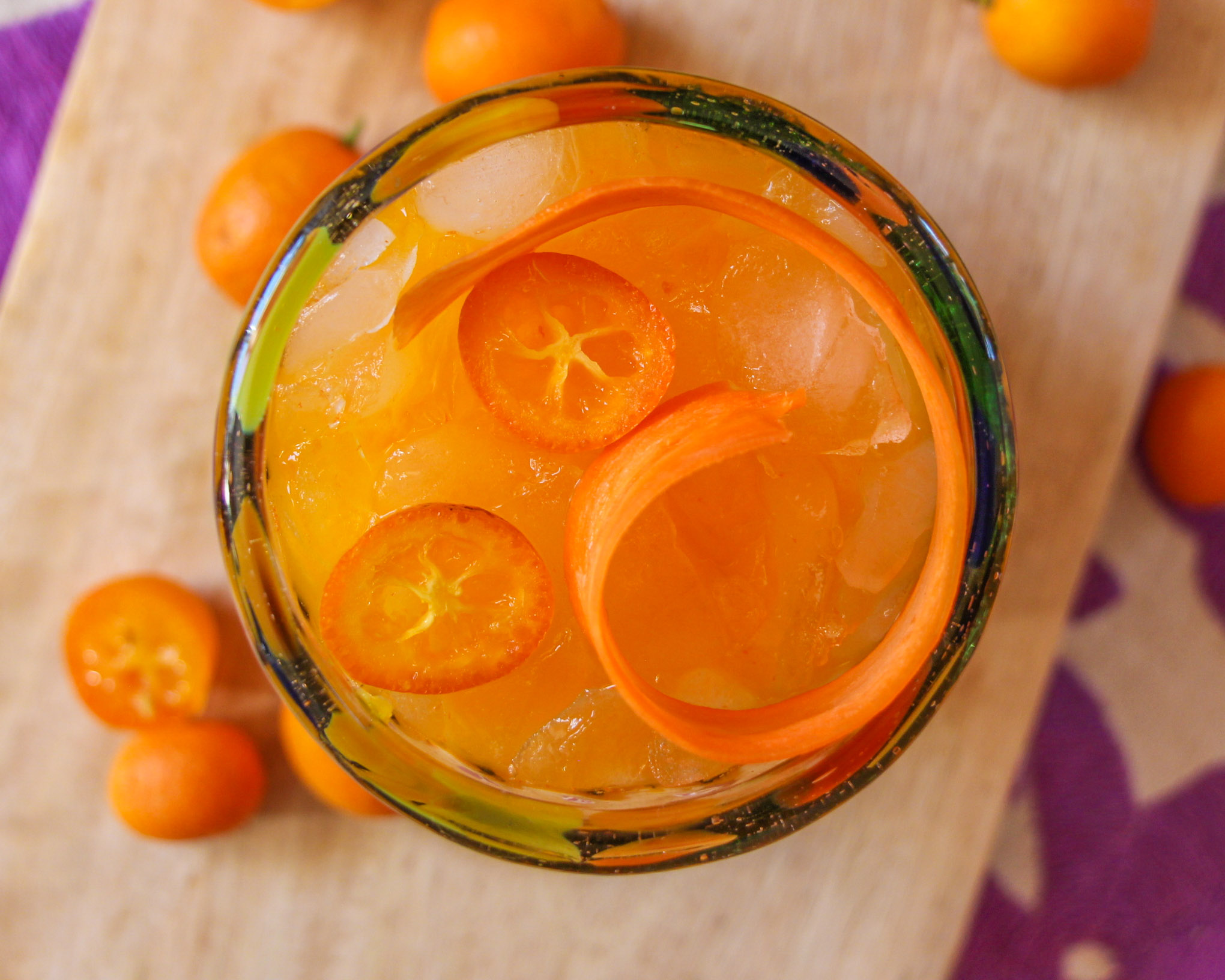 For this Carrot and Kumquat Agua Fresca, I added a few kumquat slices and a carrot ribbon, which I created with a potato peeler.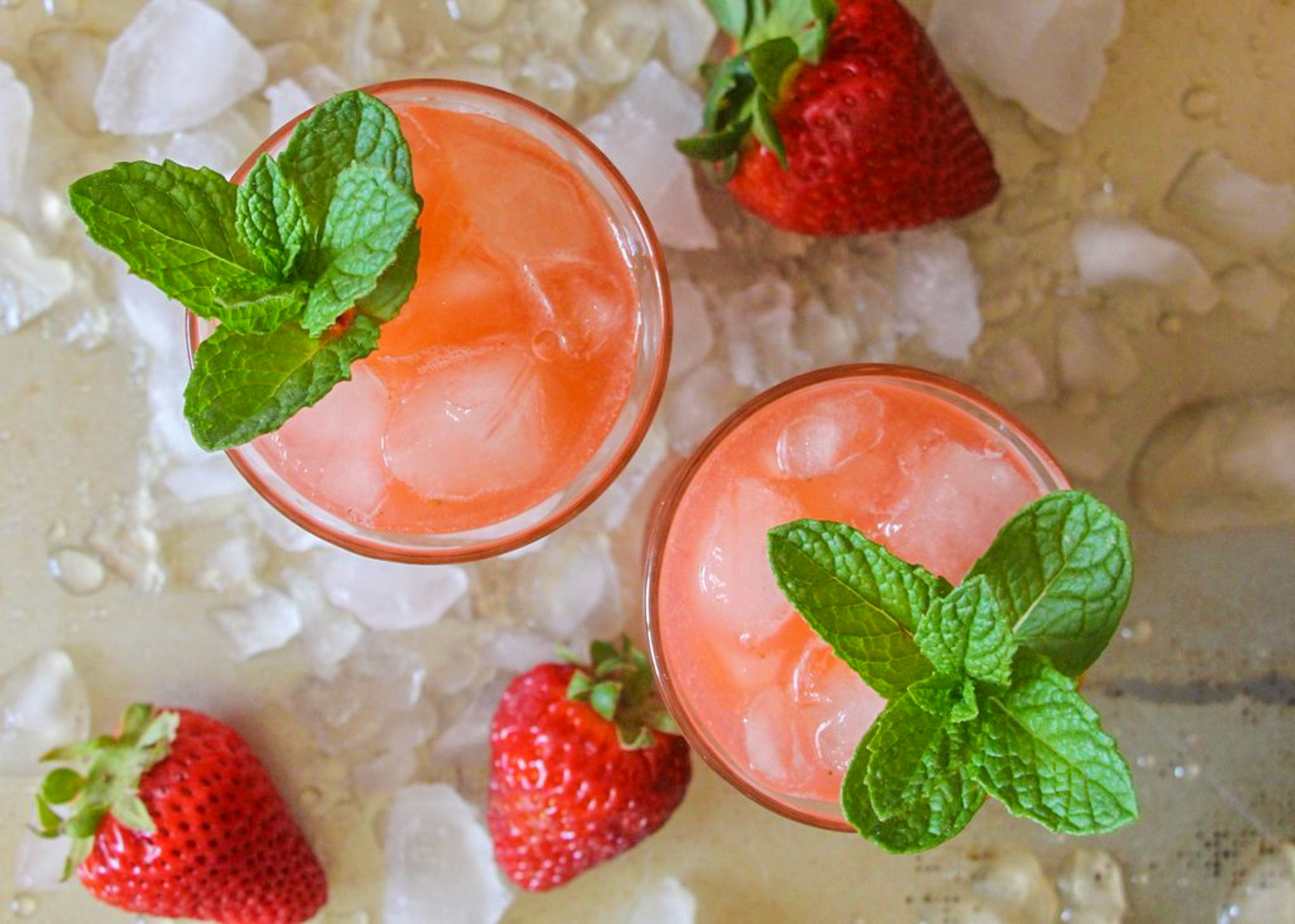 Add a pop of color to your Strawberry Agua Fresca with a sprig of mint.
A large floating mint leaf also looks pretty in this Agua de Pepino.
Edible flowers spruce up this Passion Fruit Agua Fresca.
These fresh lilacs from my garden add beautiful color to my Agua de Melón. They're edible, too.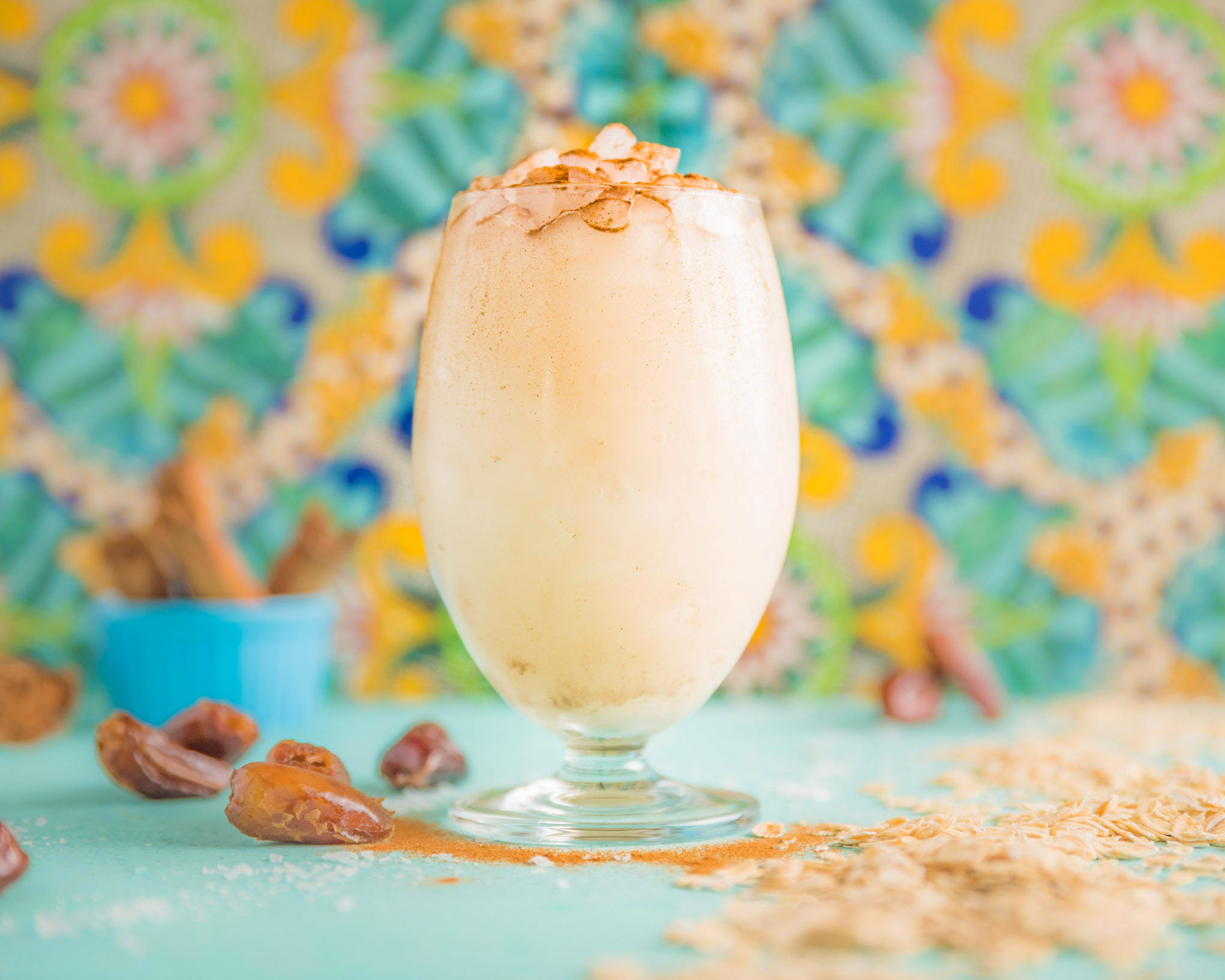 Plenty of ice and ground cinnamon spice up this Agua de Avena. Pun intended.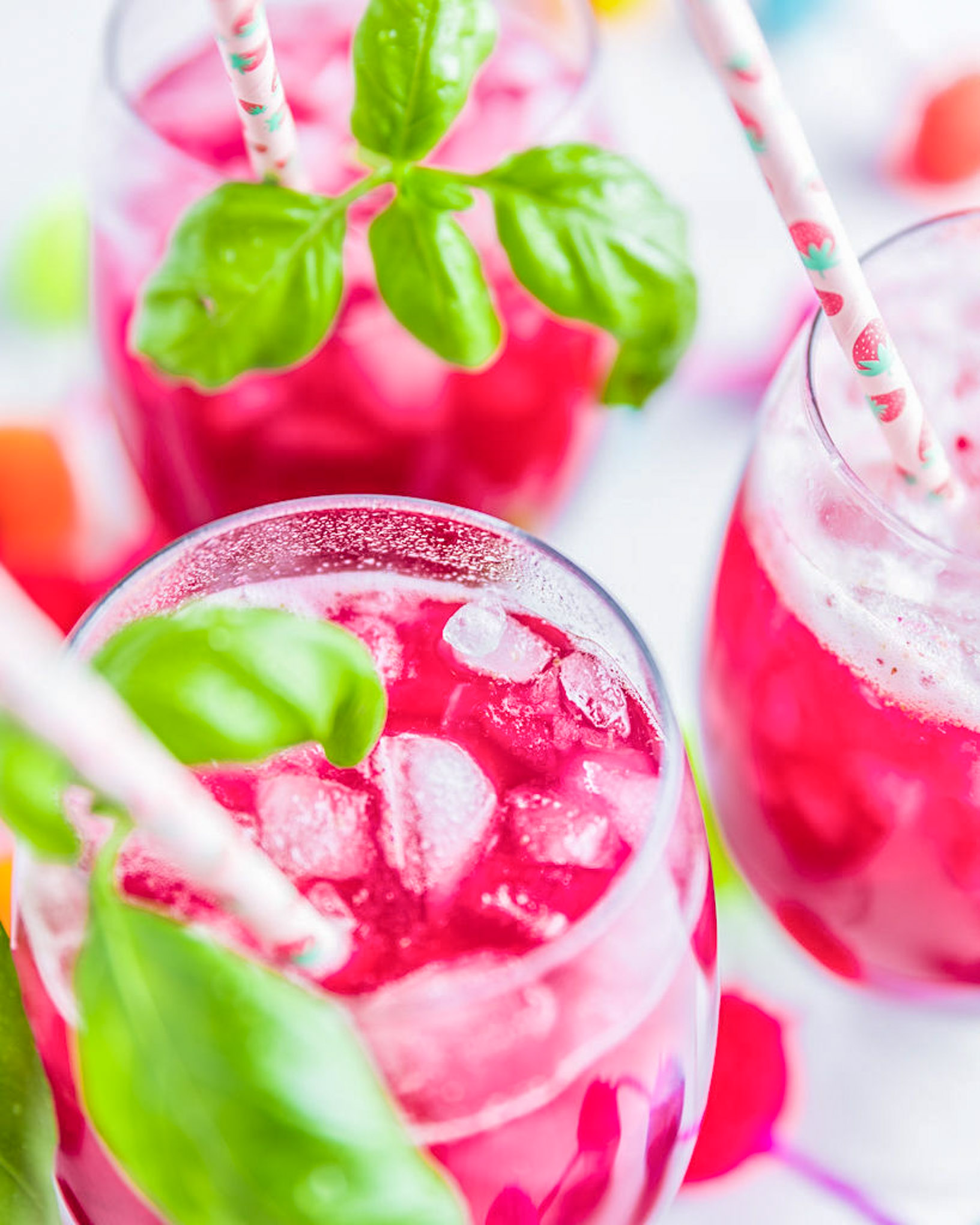 A whole sprig of basil adds fun contrasting color to my Strawberry Beet Agua Fresca.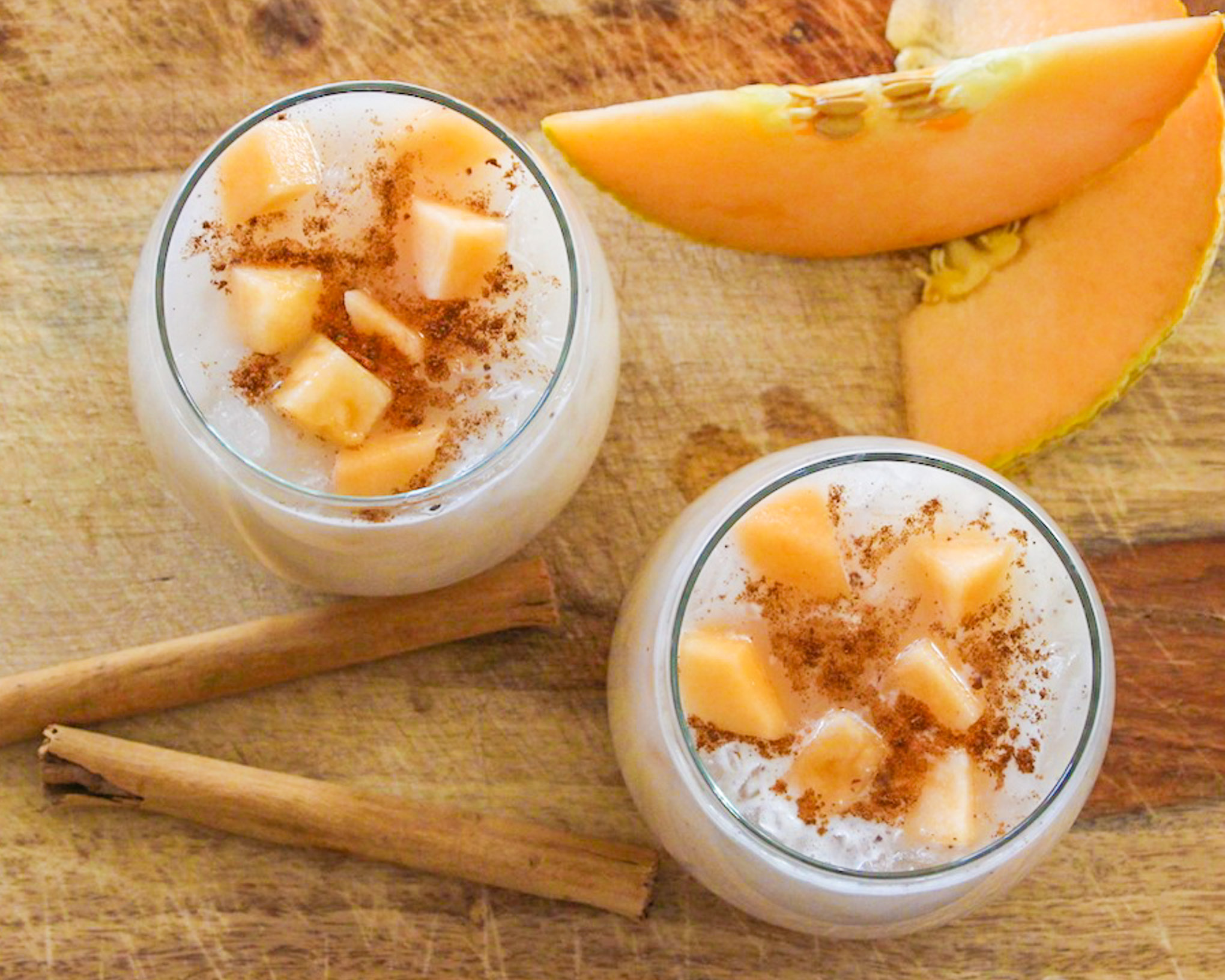 Ground cinnamon and diced cantaloup, which are delicious to eat afterwards, top my Homemade Horchata. I also use the fruit seeds in my recipe, so don't throw them out!
Fresh fruit skewered on an appetizer or cocktail toothpick dress up this Pineapple and Blueberry Agua Fresca.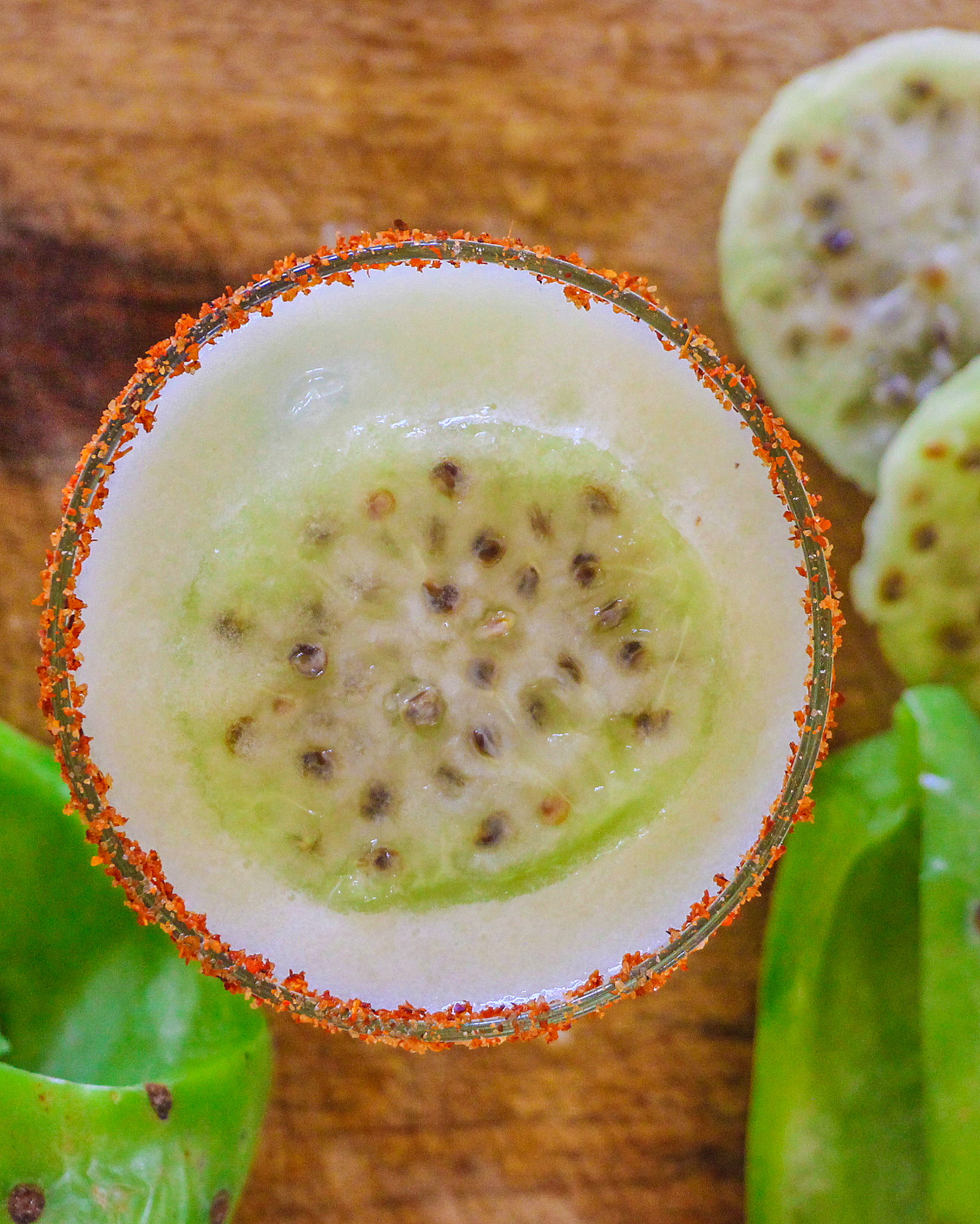 A whole slice of tuna (prickly pear) and a chile-limón rim pair perfectly with my Prickly Pear Agua Fresca. I enjoy eating the fresh fruit with lime and chile salt, too.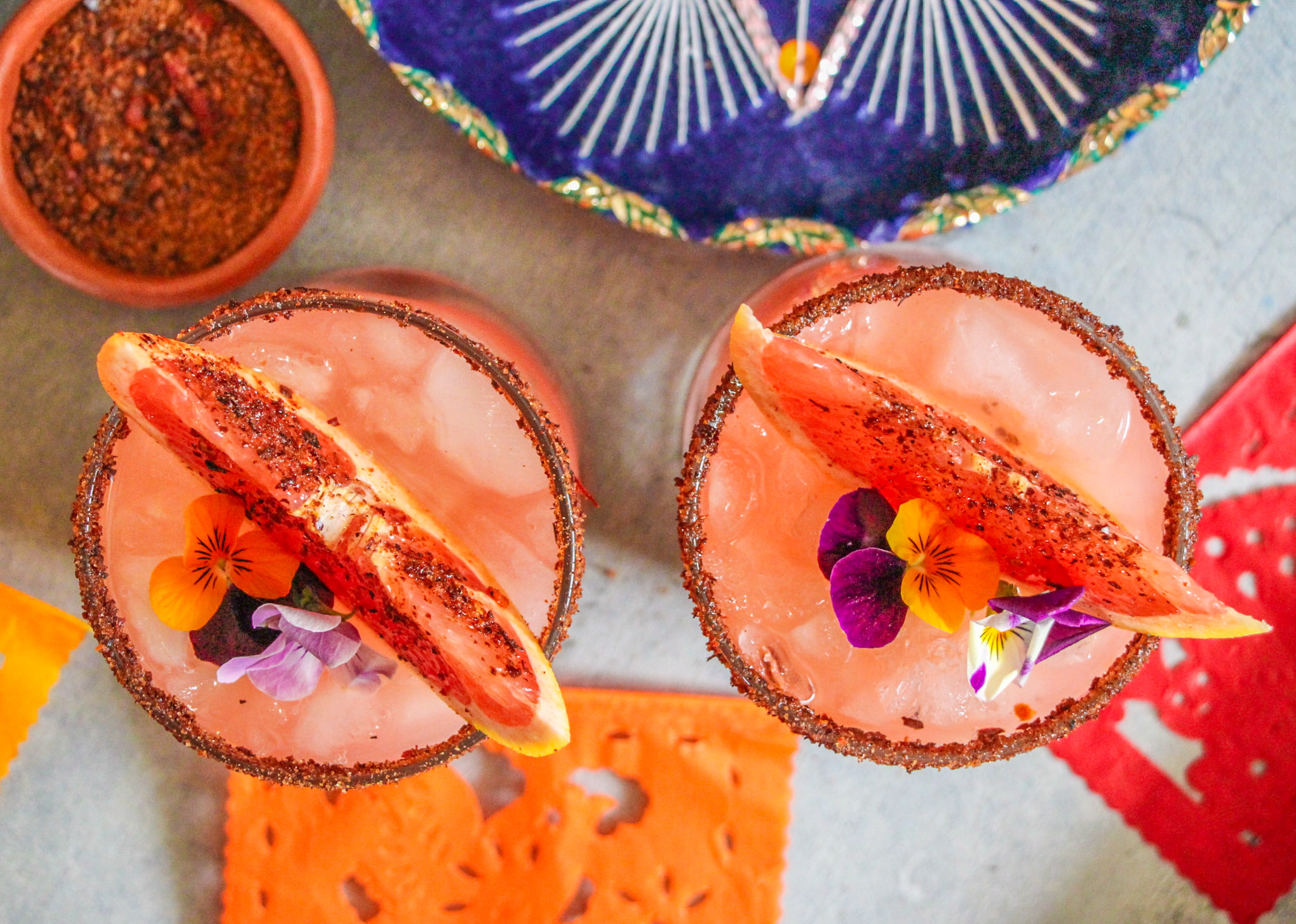 My Paloma gets the works with a chile-lime rim, fresh Cara Cara orange wedge sprinkled with chile powder, and edible flowers.
Add a pop of protein to your Strawberry Beet Margarita Mezcal Margarita with an agave chia rim. Then skewer a couple of fresas and an orange rose. I used a potato peeler to get a thin orange ribbon, then rolled it together into the shape of a rose.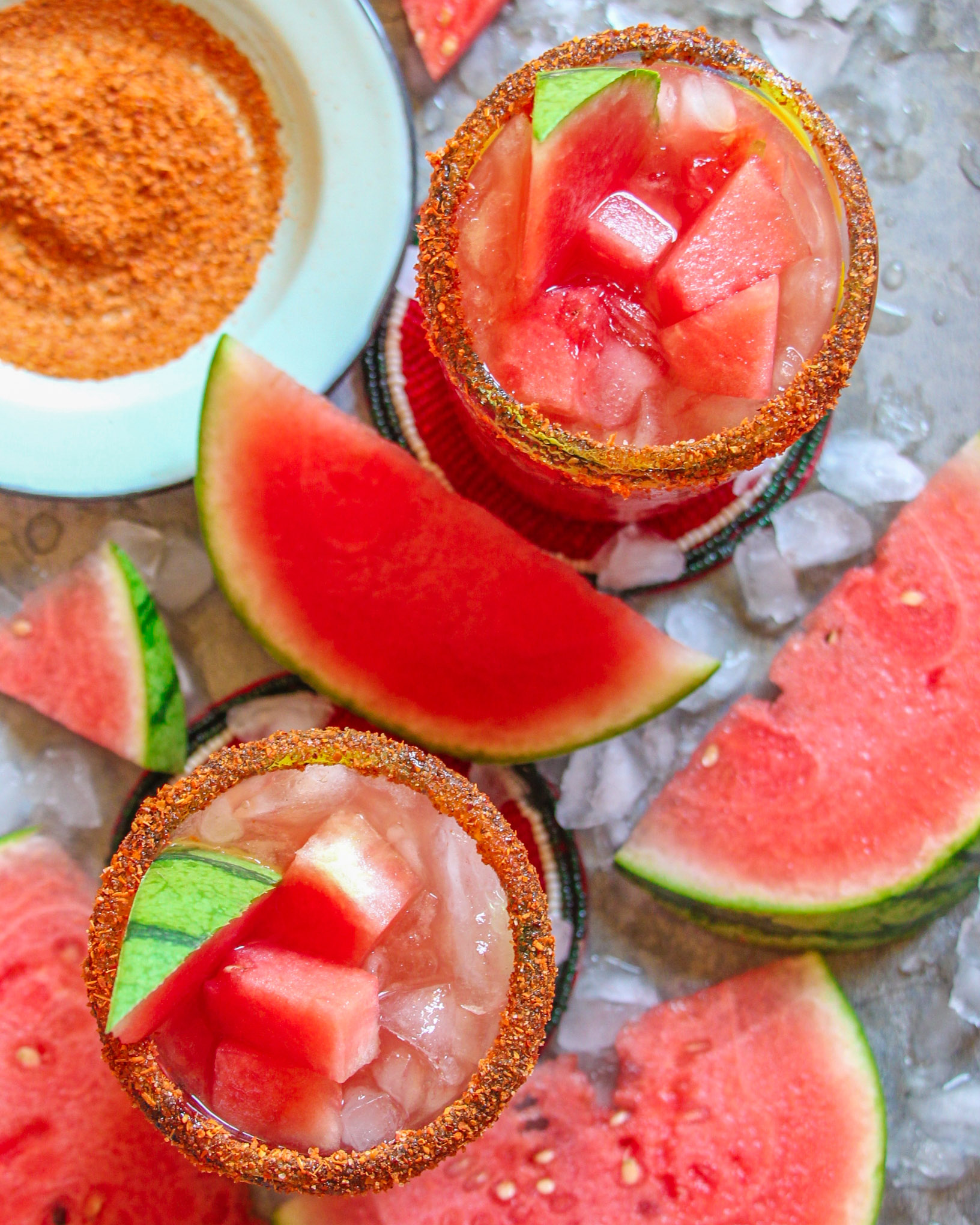 I added a chile-lime rim and sliced and diced watermelon to my Watermelon Lime Agua Fresca because fresh fruit is always a good idea once it starts heating up!
A simple slice of lemon, a coarse sugar rim, and an extra large ice cube are all you need to fancy up this Lemon Drop Margarita.
Thinly sliced cucumber and chayote add fun texture to my Cucumber and Chayote Agua Fresca.
Plenty of crushed ice and a coarse turbinado sugar rim bedazzle my Blood Orange Paloma.
What are some of your favorite rims and garnishes? Inquiring minds, want to know!
---
Blood Orange Paloma, Lemon Drop Margarita, and Agua Fresca de Avena, and Strawberry Beet Agua Fresca Photos by: Cacey McReavy // Filter: me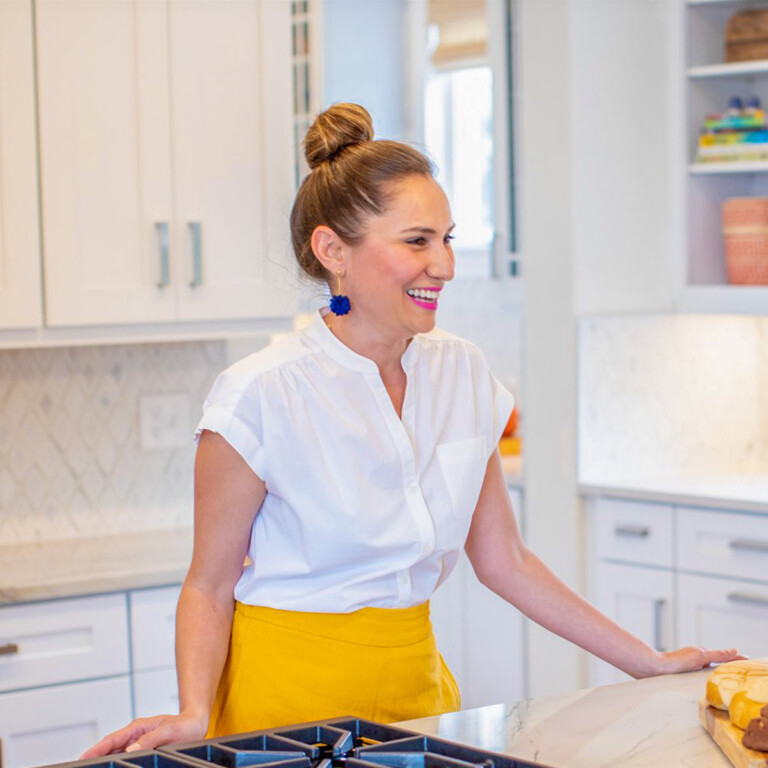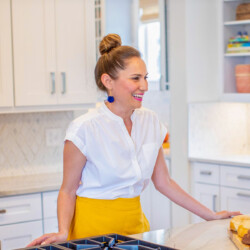 Lola Wiarco Dweck
Lola is a Mexican-American recipe developer, writer, and cooking instructor who loves sharing her culture with the world. Growing up in California and spending summers in Mexico, Lola celebrates her family's Mexican recipes and vibrant culture through Lola's Cocina.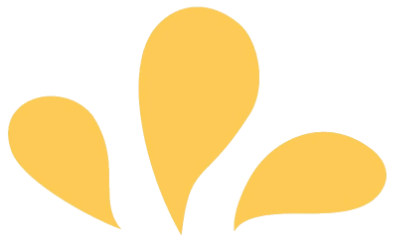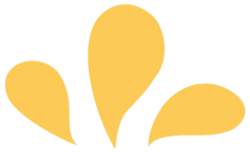 Sign up for ¡Hola de Lola!