Guava Agua Fresca | Agua Fresca de Guayaba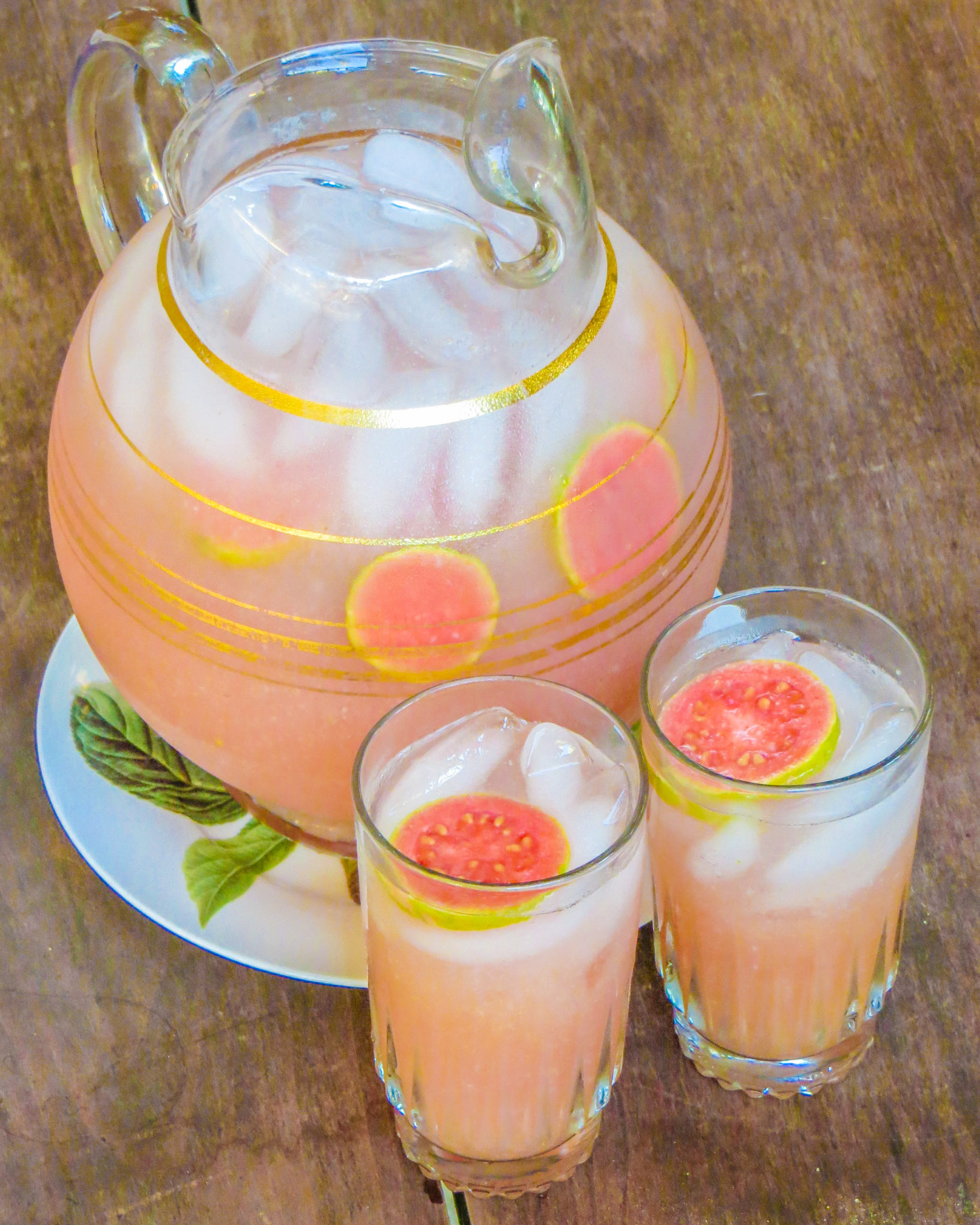 Guavas are oftentimes recognized by their characteristic scent that can admittedly be overwhelming for some. On a recent visit to my mother's home in Chino, California I noticed that she had guavas that were all but falling from her tree. They were calling my name, so I decided to prepare a delicious agua fresca. Water helps dilute the guava's intense flavor and you are left with a fresh and healthy drink. These tropical fruits are great for your skin and contain five times the vitamin C found in oranges!  
These are freshly picked guavas from my mom's tree.
These are freshly picked guavas from my mom's tree. I love their color!
Ingredients
10 medium guavas
5 cups water
½ cup sugar (or to taste)
Preparation
Cut off ends of guavas and slice in half.

Blend with 4 cups water and sugar on medium setting for 60 seconds.

Strain through a fine-mesh sieve into large pitcher. You may need to agitate the mixture to let the juice through, avoid pushing through the pulp to keep juice light in consistency. Discard seeds and pulp.

Stir in remaining 1 cup water.

Chill and serve over ice. Garnish with sliced fresh slice of guava or strawberry.