Agua de Guayaba (Guava Agua Fresca)
Agua de Guayaba (guava agua fresca) is a refreshing Mexican drink made by blending fresh guava fruit, water, and a touch of sweetener. This guava drink is perfect to make in the fall when fresh guavas are in abundance.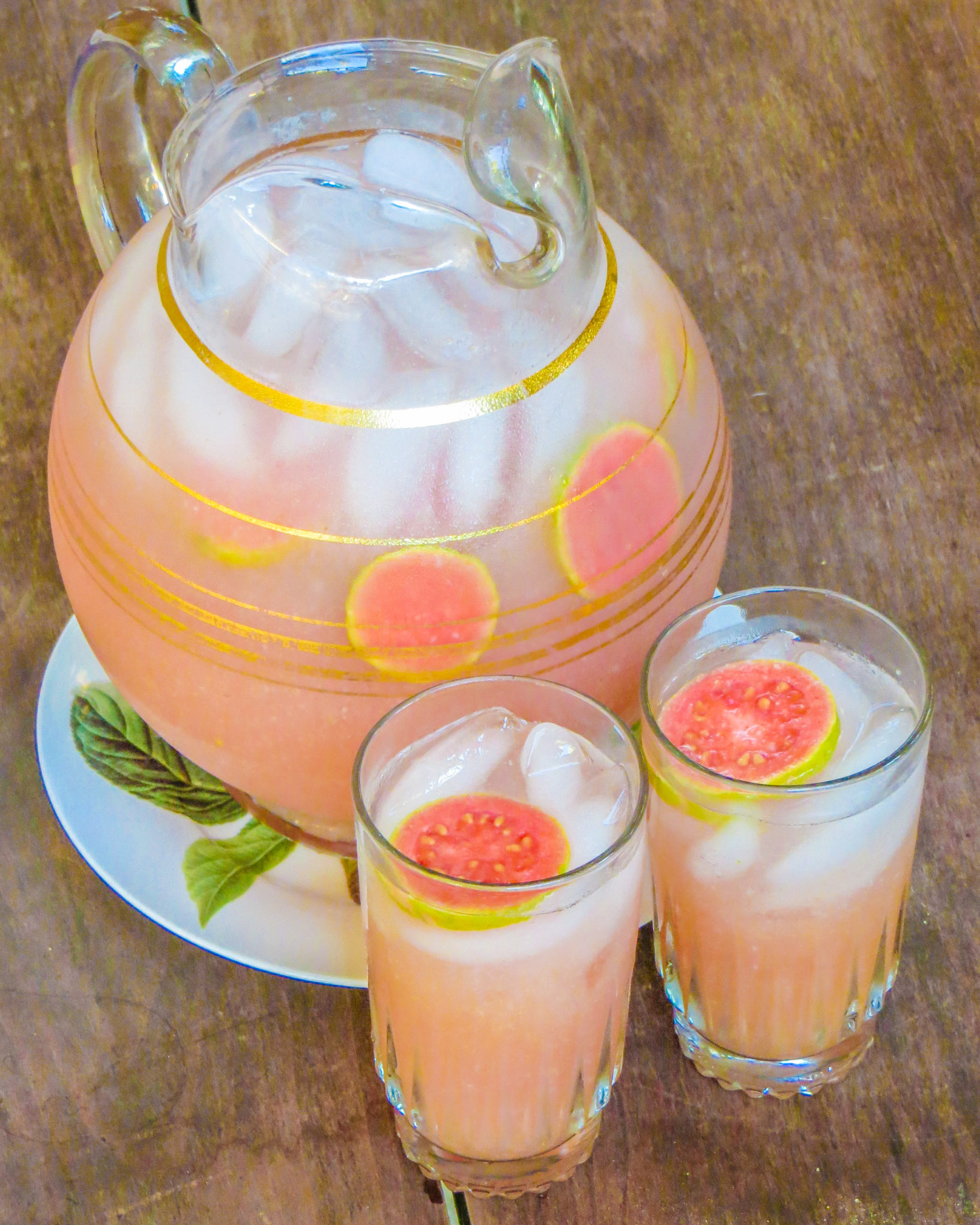 Guavas are oftentimes recognized by their characteristic scent that can admittedly be overwhelming for some. On a recent visit to my mother's home in Chino, California I noticed that she had guavas that were all but falling from her tree (this is usually the case with guavas in California in the fall).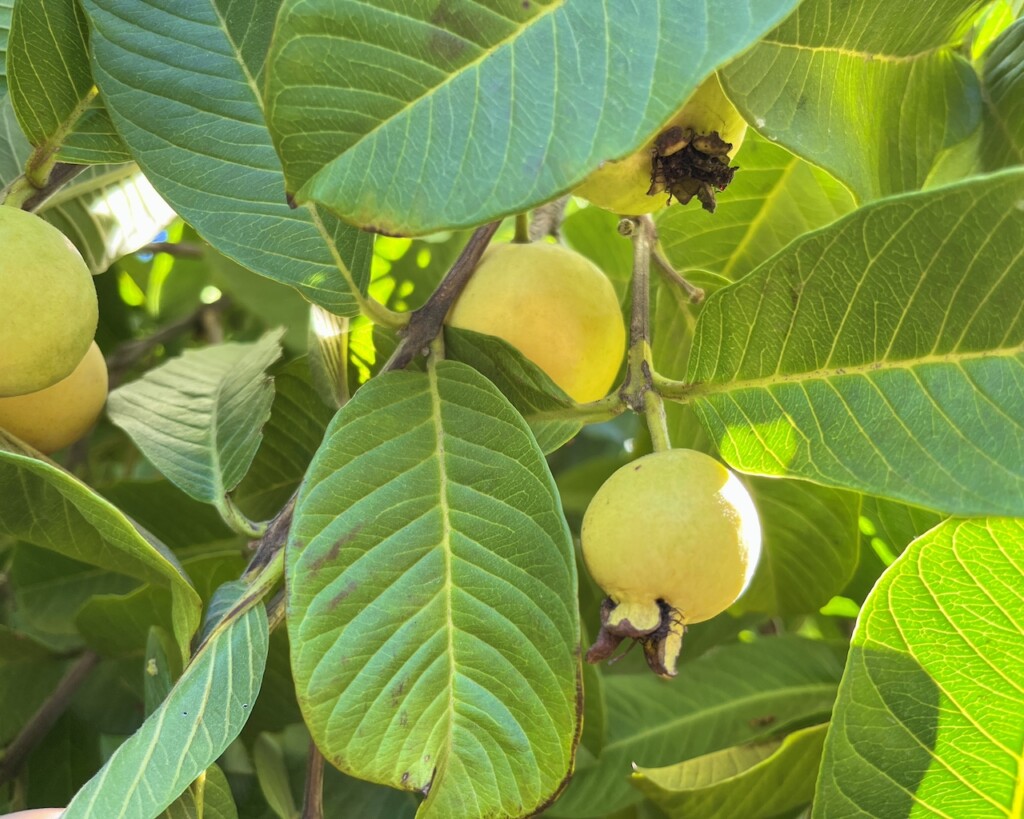 The ripe guava fruit was calling my name, so I decided to prepare a delicious agua fresca de guayaba.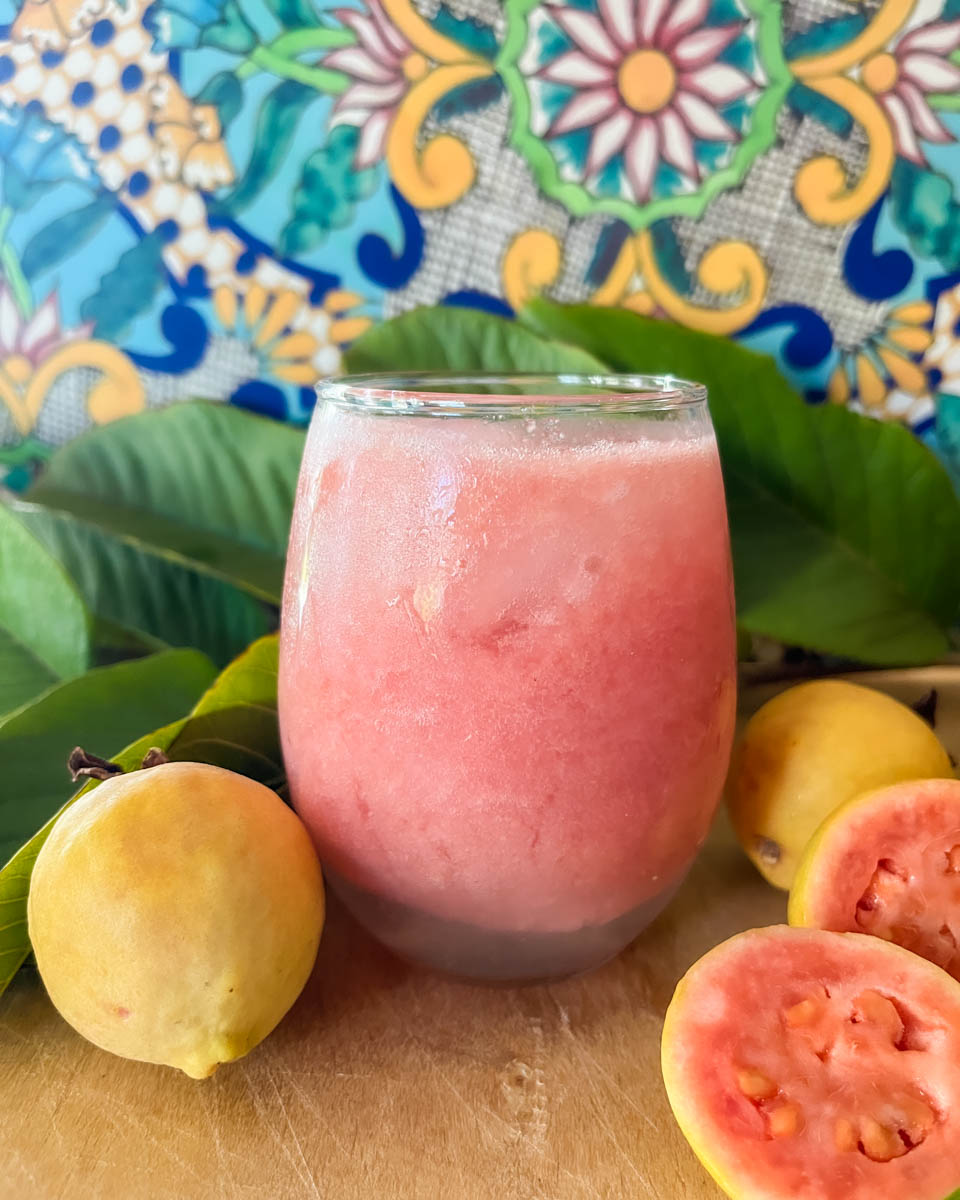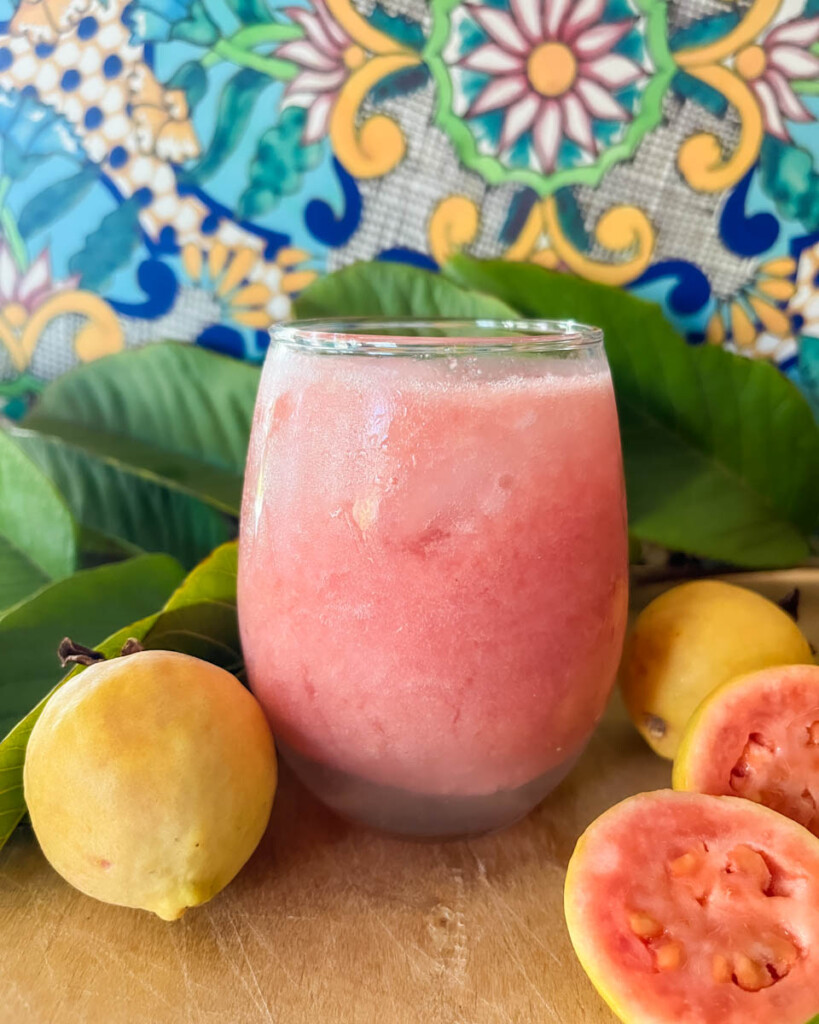 Water helps dilute the guava's intense flavor and you are left with a fresh and healthy drink. These tropical fruits are great for your skin and contain five times the vitamin C found in oranges!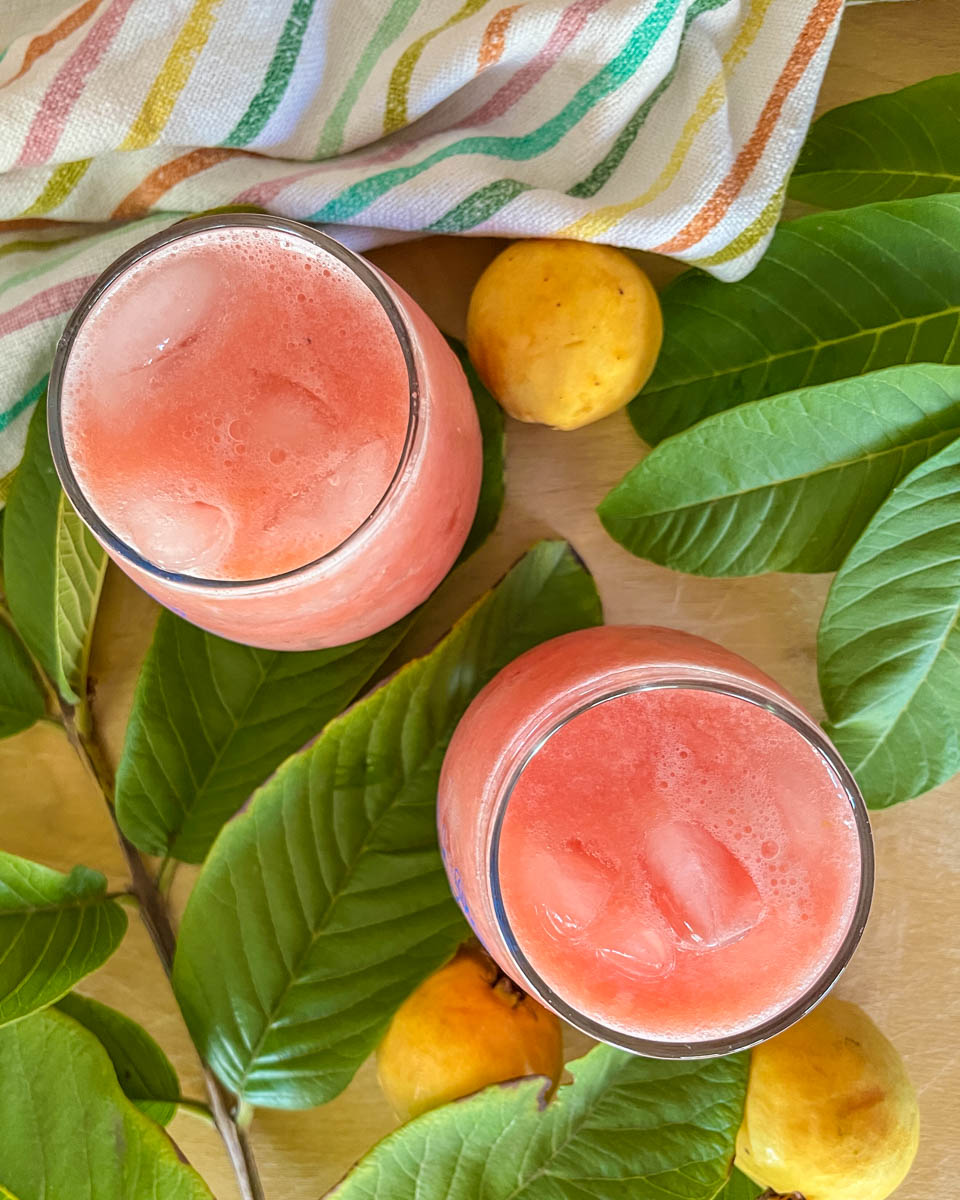 WHAT IS GUAYABA?
Guayaba, also known as guava in English, is a tropical fruit native to Central and South America. It has a sweet and fragrant flavor, often enjoyed fresh, juiced, or in jams and desserts. Guayaba is rich in vitamin C, fiber, and antioxidants, contributing to its popularity in Mexico and beyond.
HEALTH BENEFITS OF AGUA DE GUAYABA
Guava agua fresca offers several health benefits:
Rich in vitamin C: Guava nectar is packed with vitamin C, which is essential for a healthy immune system and can help protect against colds and infections.
Antioxidant properties: Guava fruit contains antioxidants that can help neutralize harmful free radicals in the body, reducing the risk of chronic diseases.
Digestive health: This guava drink contains dietary fiber, which can aid in digestion and promote a healthy digestive system.
Hydration: Guava juice is a hydrating beverage with less processed sugar than store-bought juices.
Nutrient rich: Guayabas is a nutrient-dense fruit, providing essential vitamins and minerals that contribute to overall health and vitality.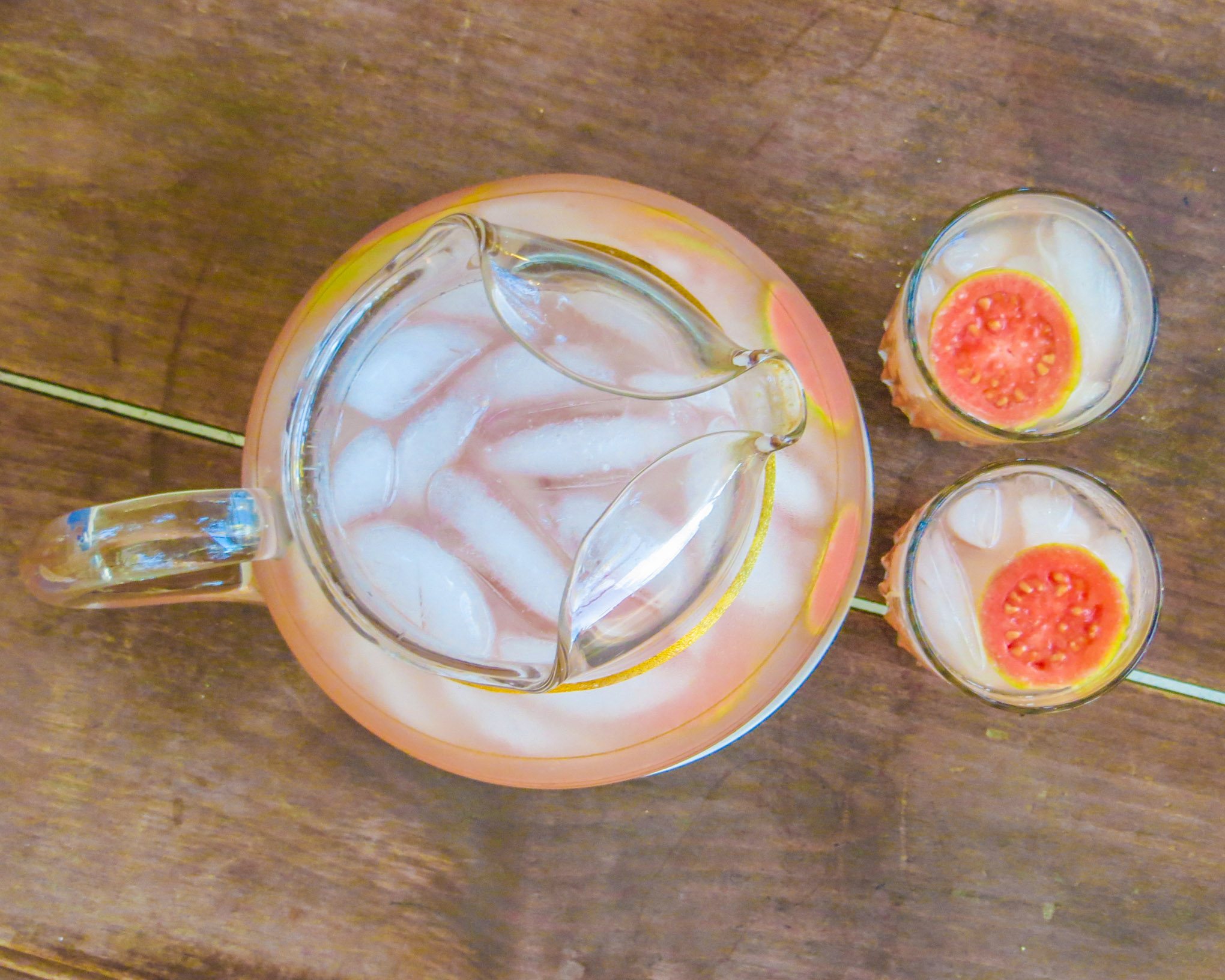 INGREDIENTS
Fresh guavas – I love the pink variation for this recipe, but any guayabas work. Just remember to reduce the quantity if they're extra large.
Sweetener of choice – I like to use organic cane sugar, agave, honey, or dates to sweeten my agua fresca.
Water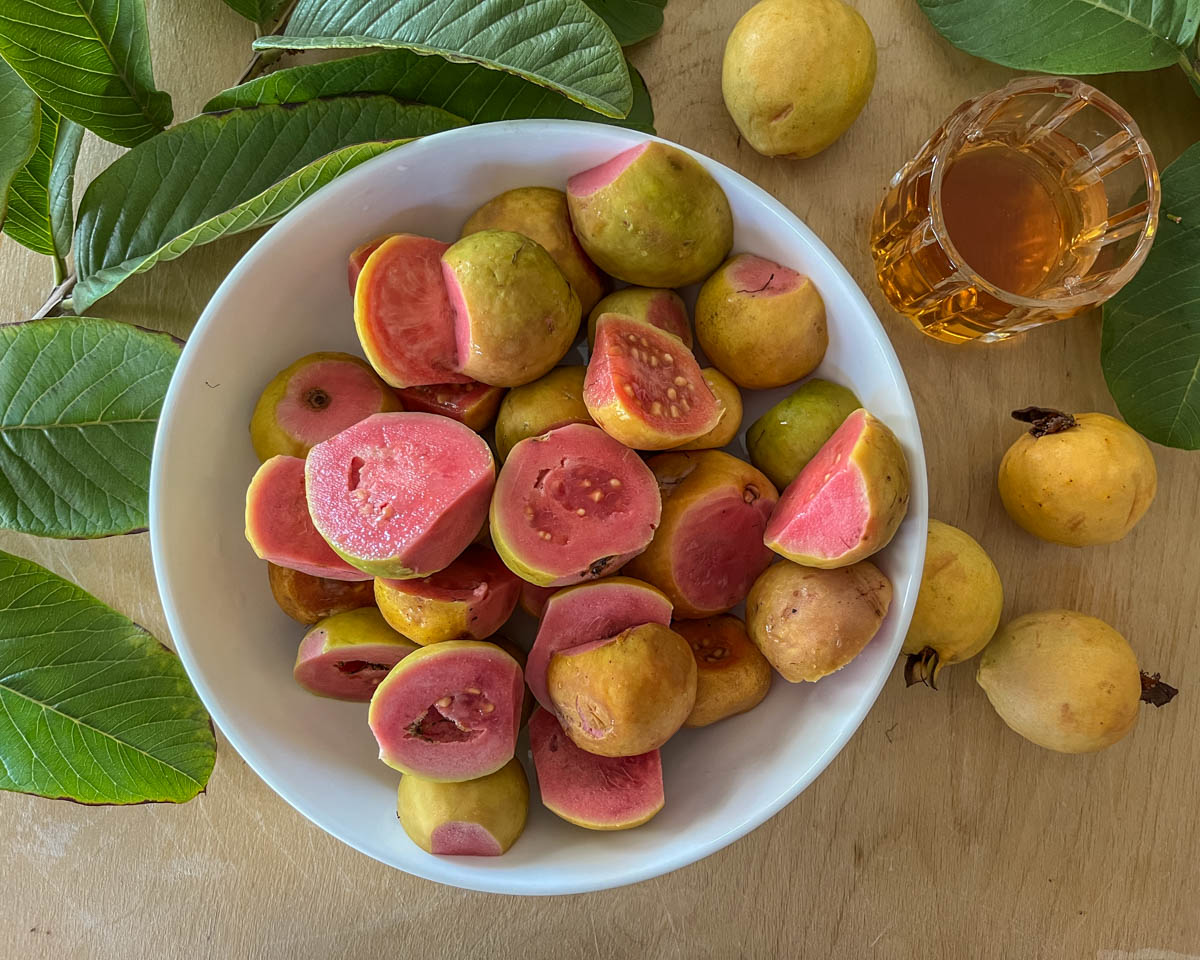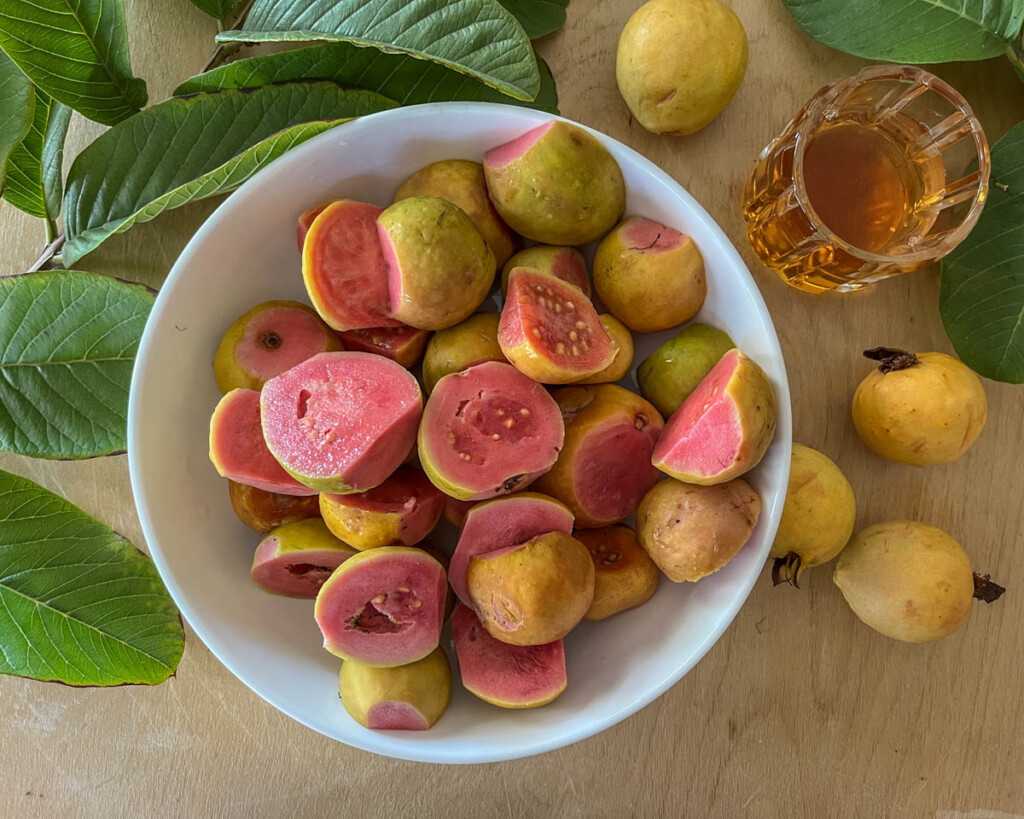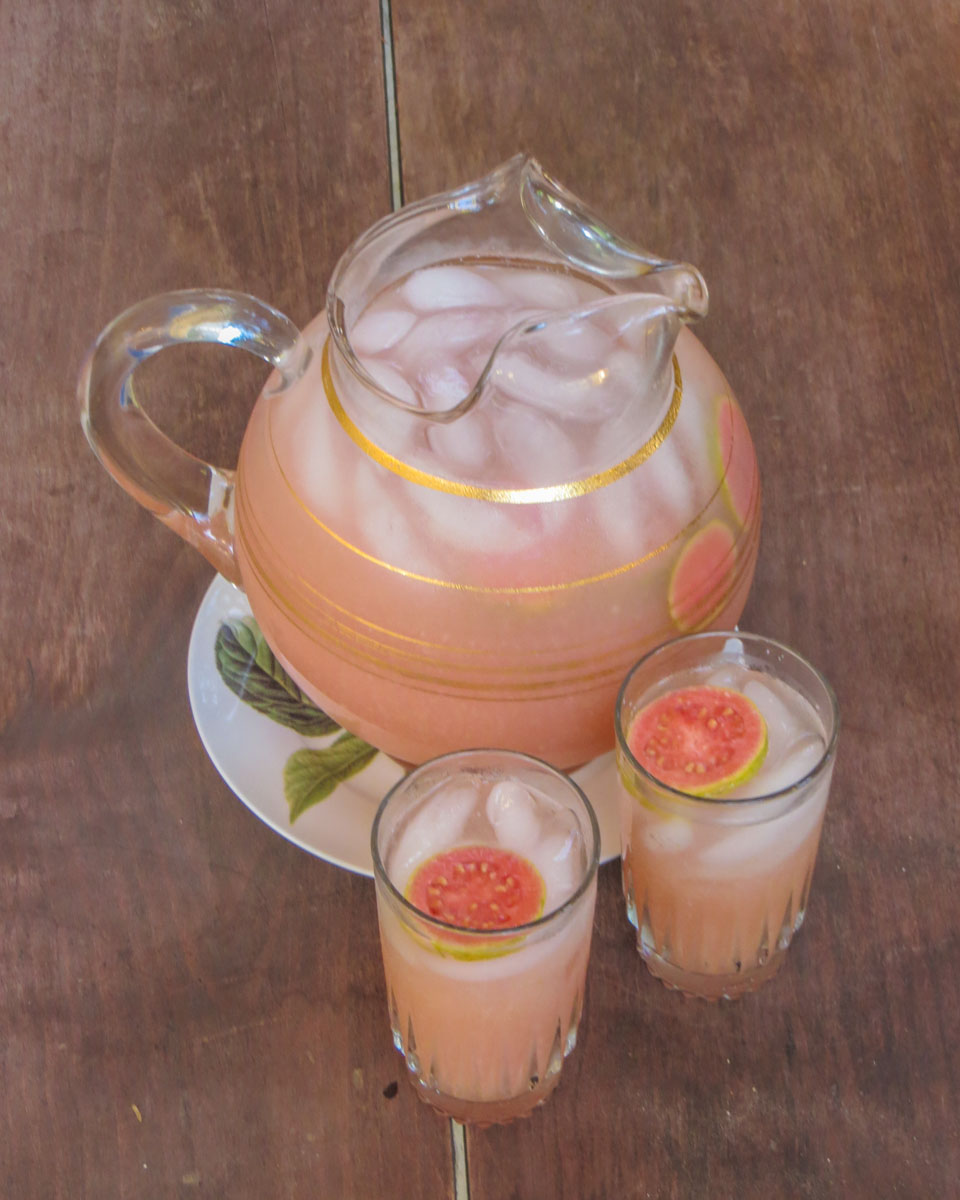 HOW TO MAKE THIS RECIPE
Step 1
Begin by preparing the fruit. Cut off each end of the guavas and then cut them in half.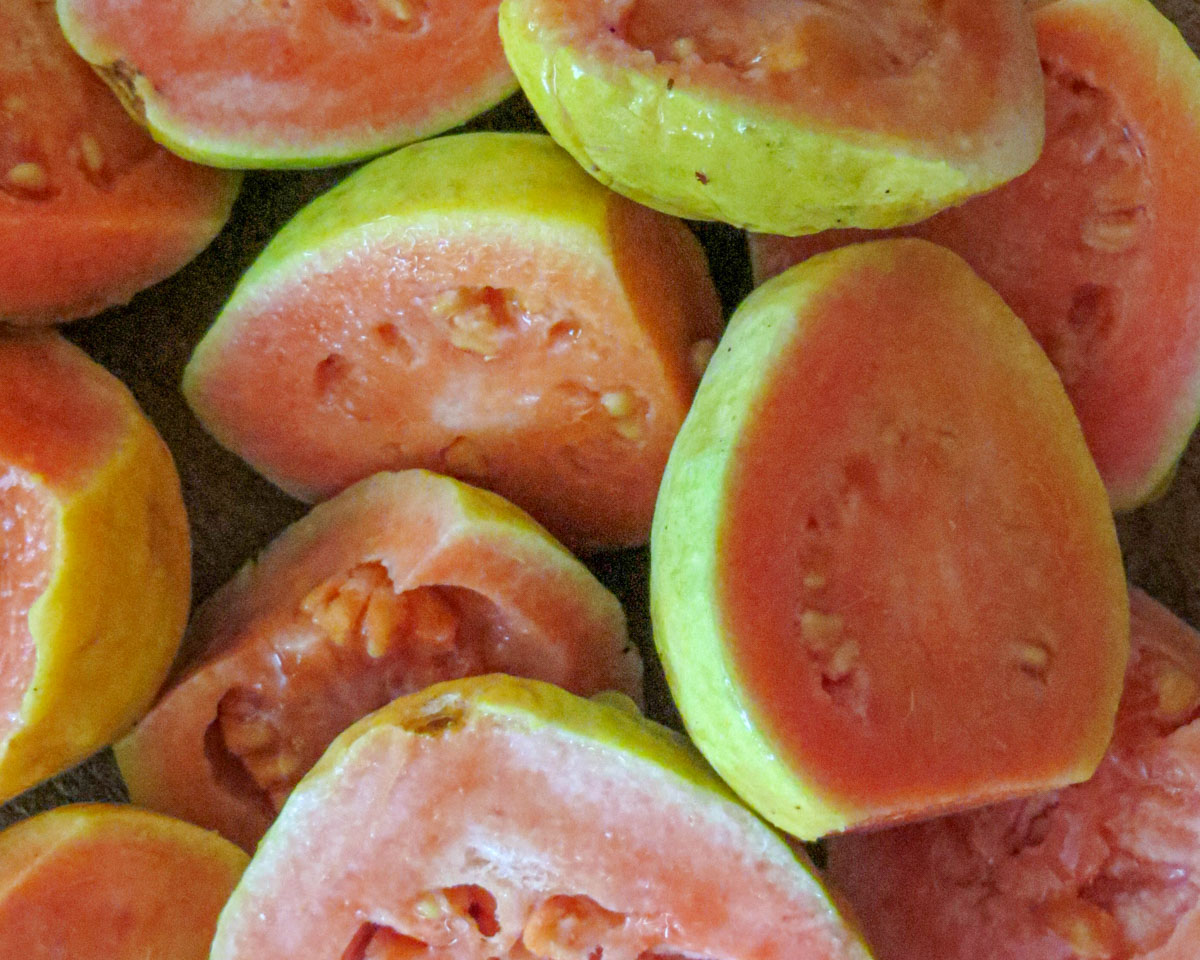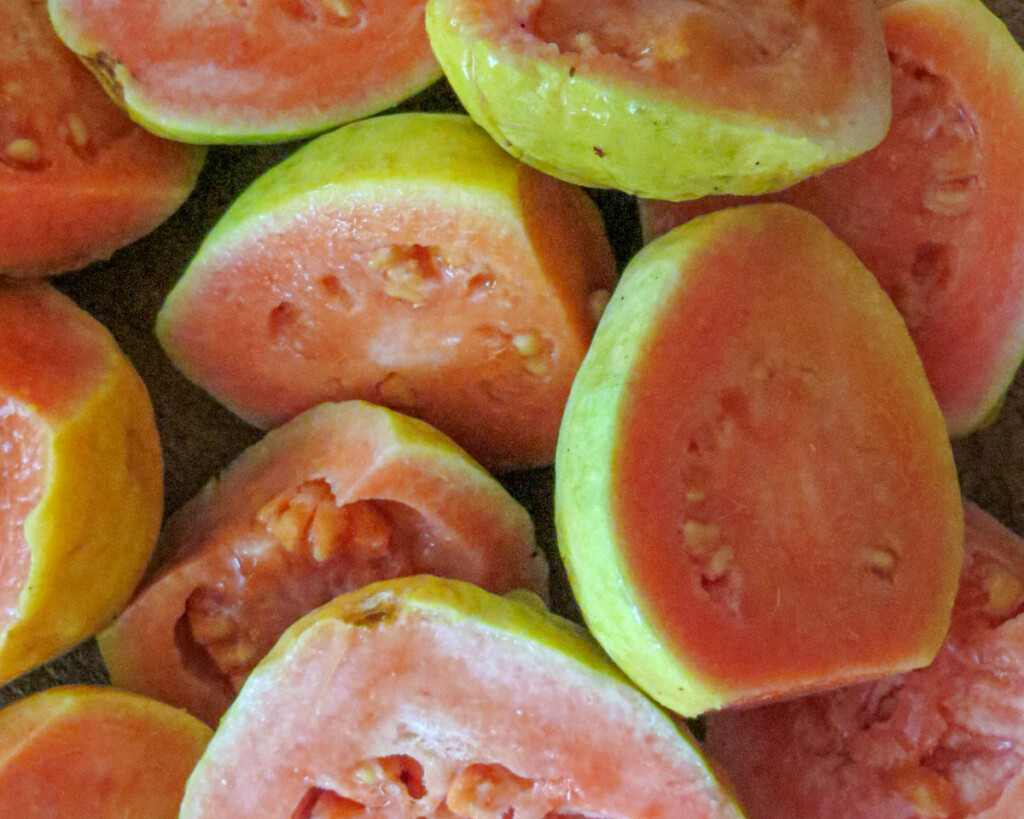 Step 2
Next, blend the ingredients. Working in batches if necessary, process the guavas, sweetener, and 3 cups of water on medium setting for 60 seconds.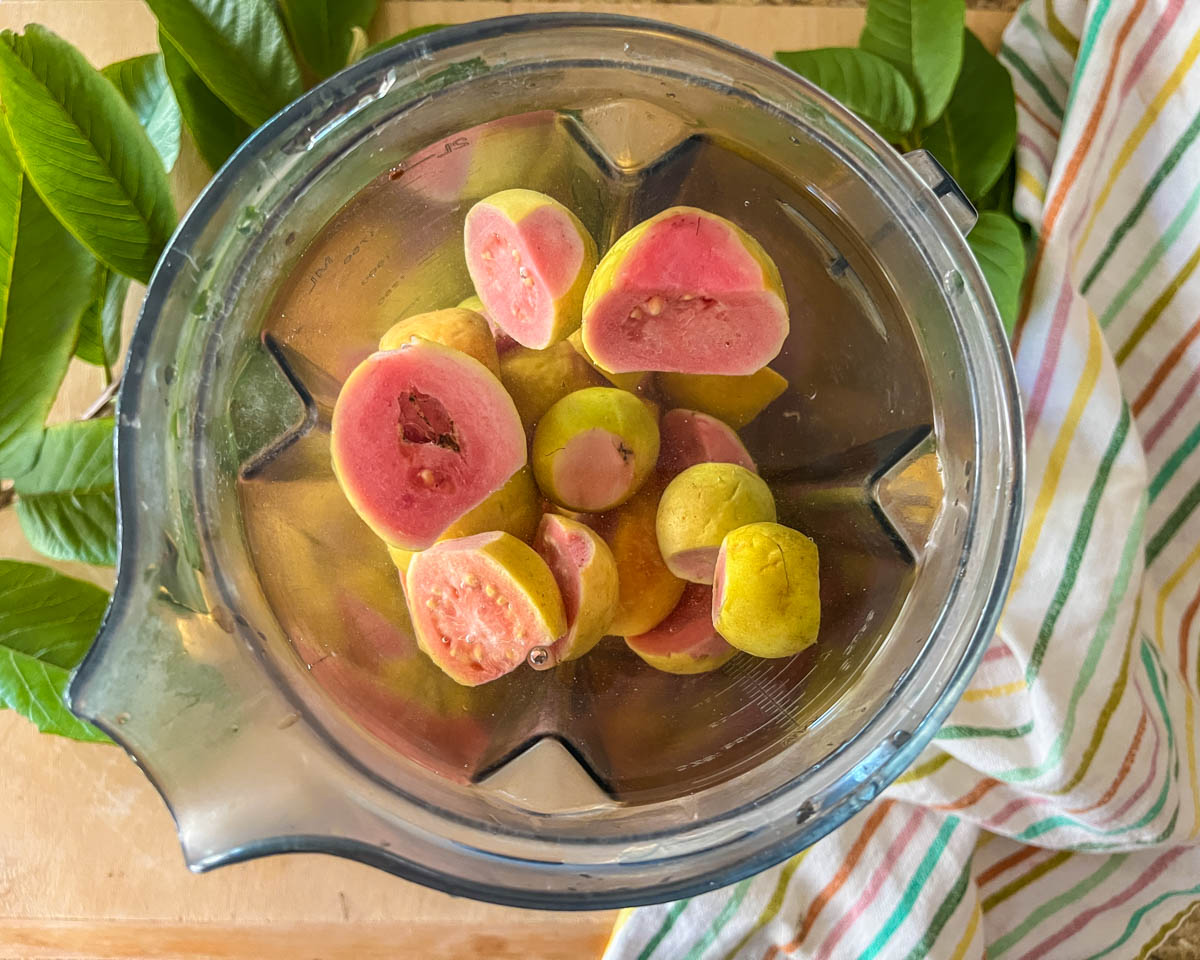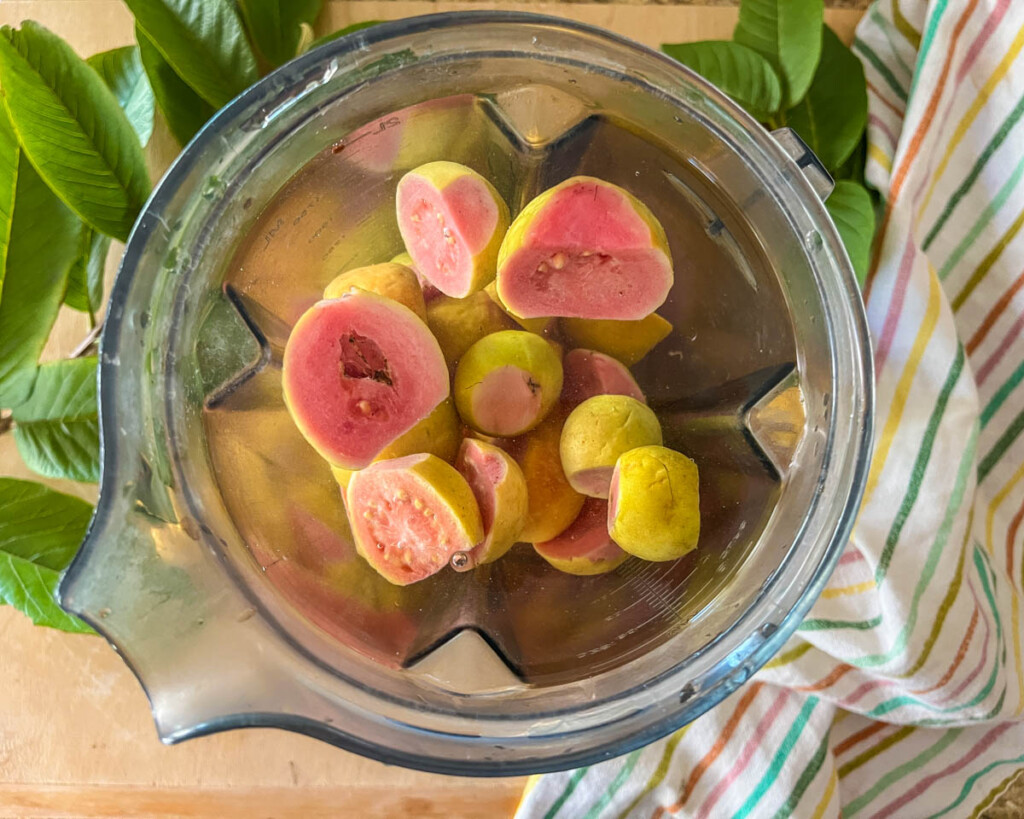 Step 3
Then, strain ingredients. Strain the guava water through a fine-mesh strainer or cheesecloth into a pitcher to remove any seeds or remaining pulp. Stir in remaining 3 cups of water.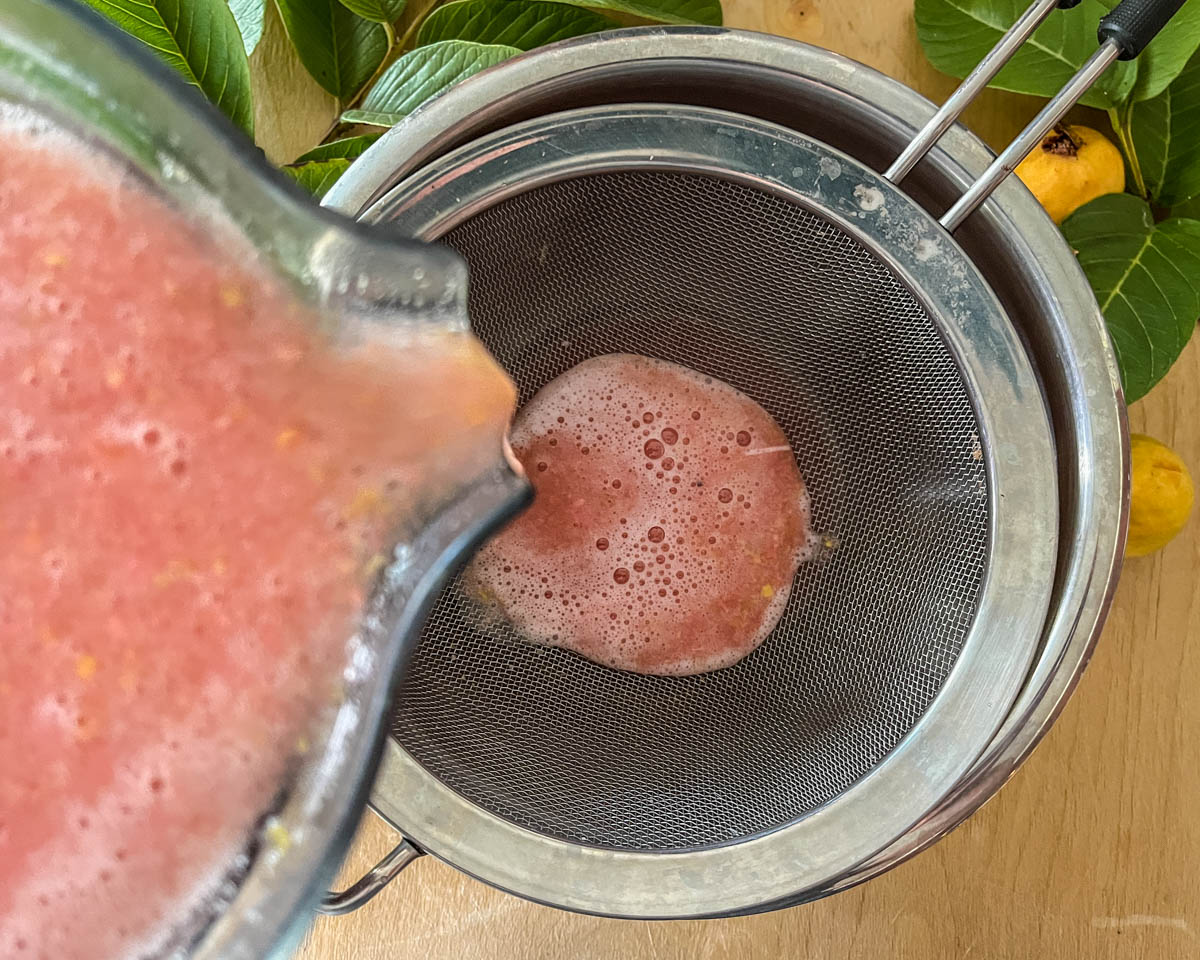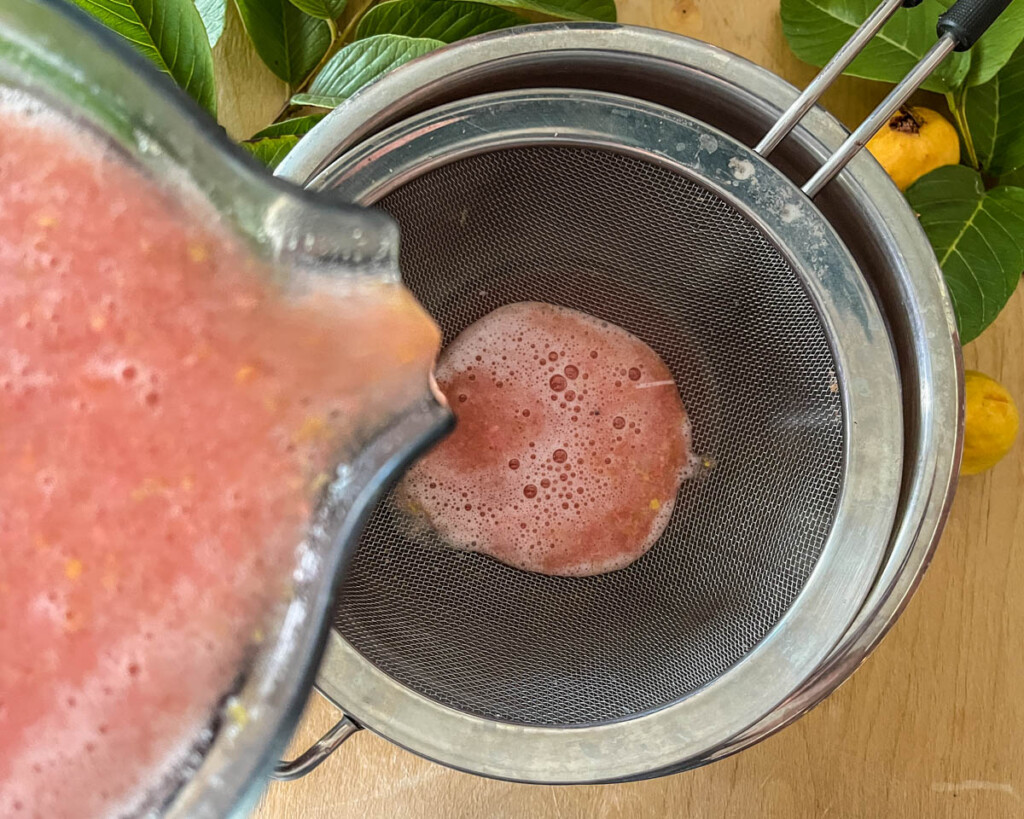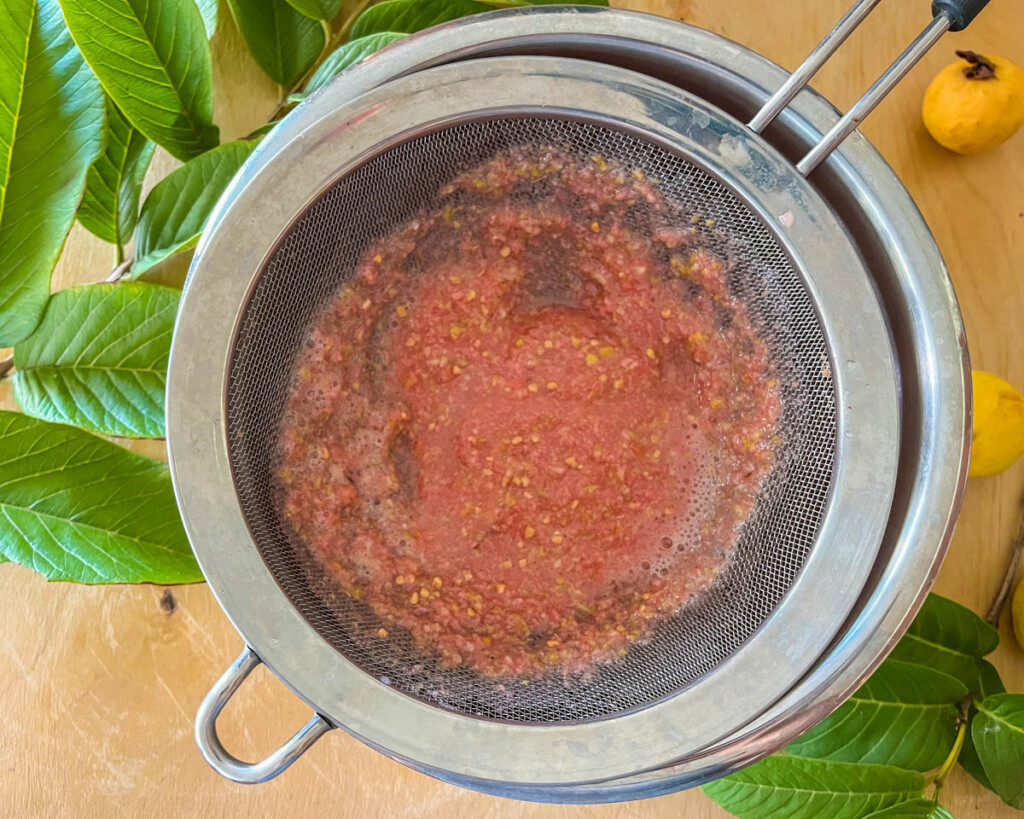 Step 4
Finally, chill and enjoy. Serve over ice. Refrigerate the agua de guayaba for at least one hour before serving. When ready to serve, add to a glass with plenty of ice and garnish with strawberry, sliced guava, or herbs such as rosemary or mint.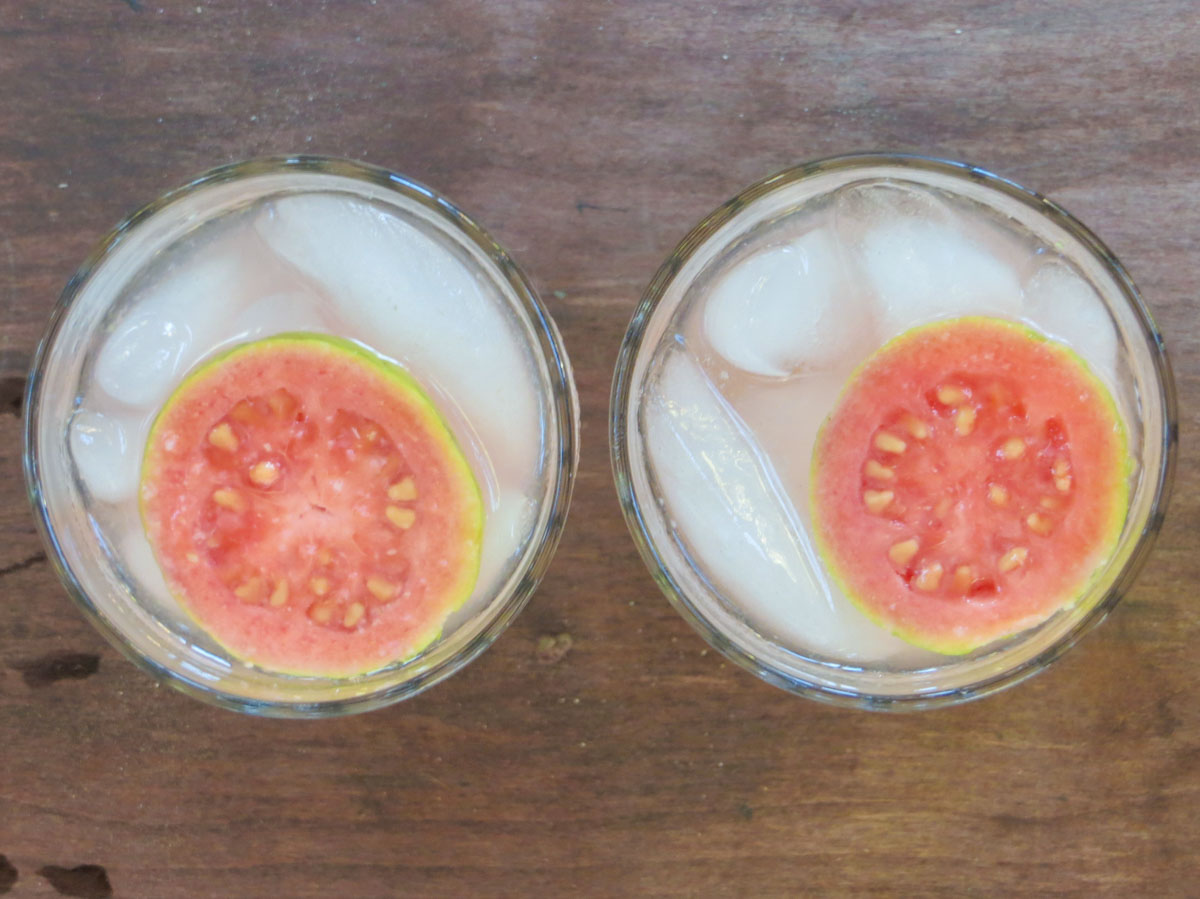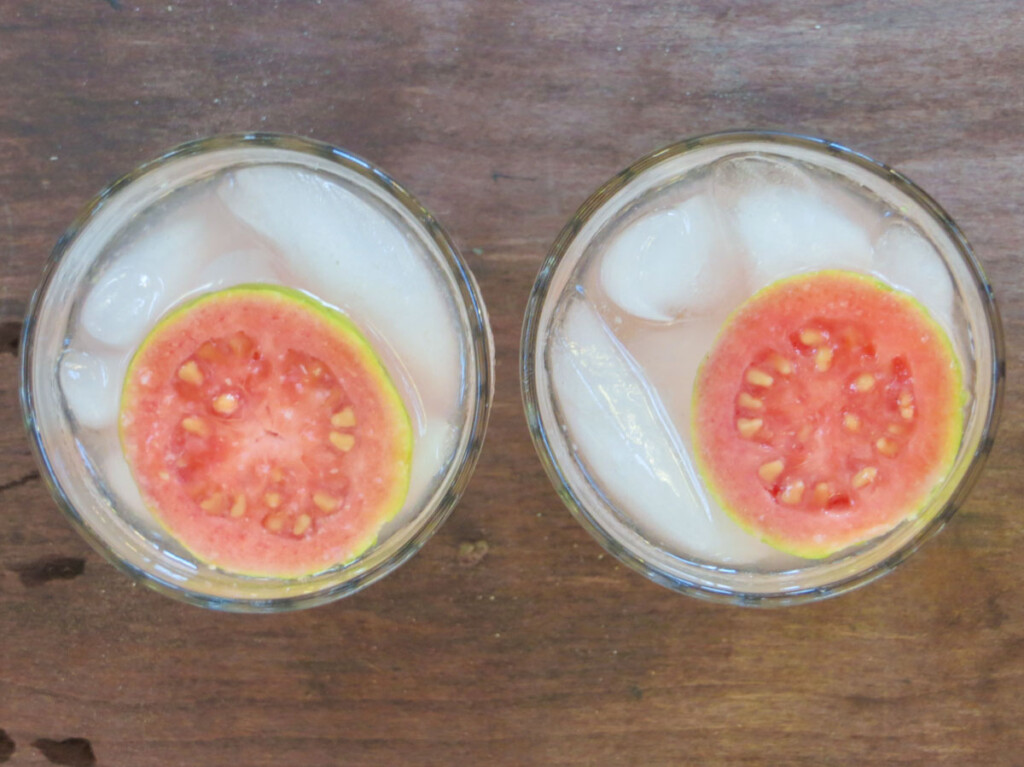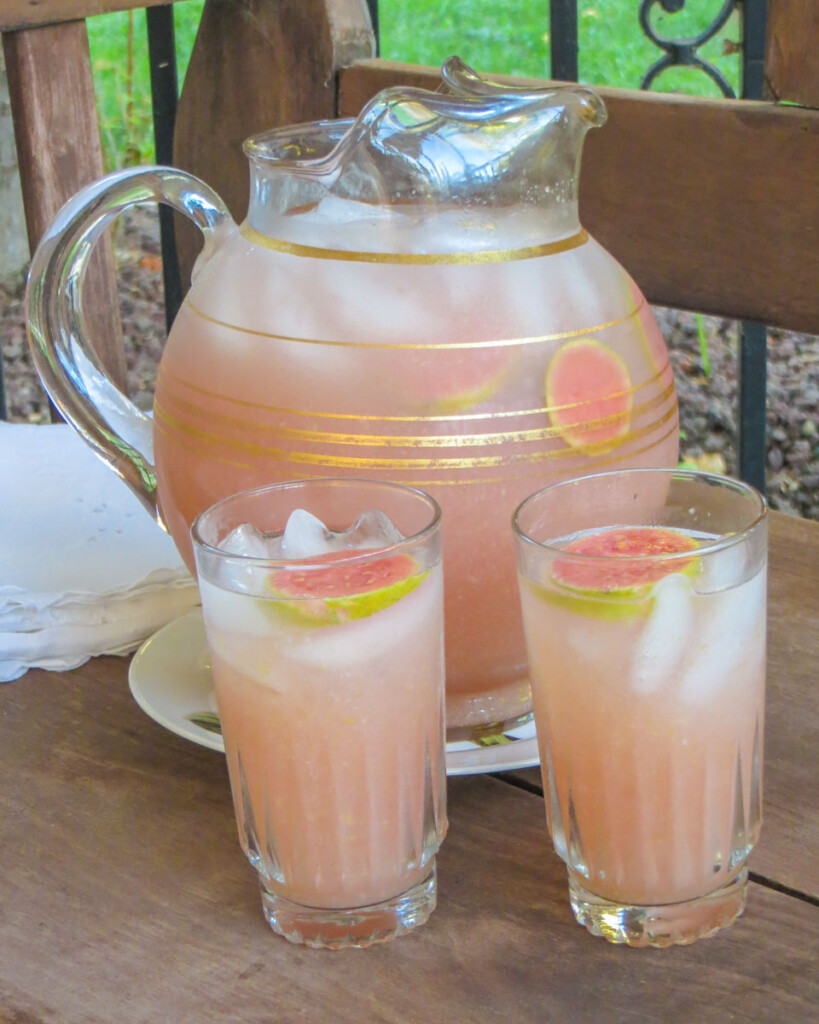 HOW TO STORE AGUA FRESCA
Store agua fresca in an airtight container in the refrigerator for up to 2-3 days, ensuring it stays fresh and chilled. Stir before serving as ingredients tend to settle at the bottom when sitting.
FREQUENTLY ASKED QUESTIONS
Can I use other sweeteners?
Yes, you can use alternative sweeteners. My favorite natural sweeteners are agave syrup, honey, and dates. Adjust the sweetness according to your taste.
Can I add other fruits to agua de guayaba?
Absolutely! Some variations include adding strawberries or fresh orange juice. In Oaxaca, I even tried an agua de guayaba mixed with agua de tamarindo and agua de horchata!
How long does agua de guayaba stay fresh?
It's best consumed fresh, but you can refrigerate agua de guayaba for up to 2-3 days. Shake or stir before serving if any separation occurs.
LOOKING FOR MORE AGUAS FRESCAS RECIPES?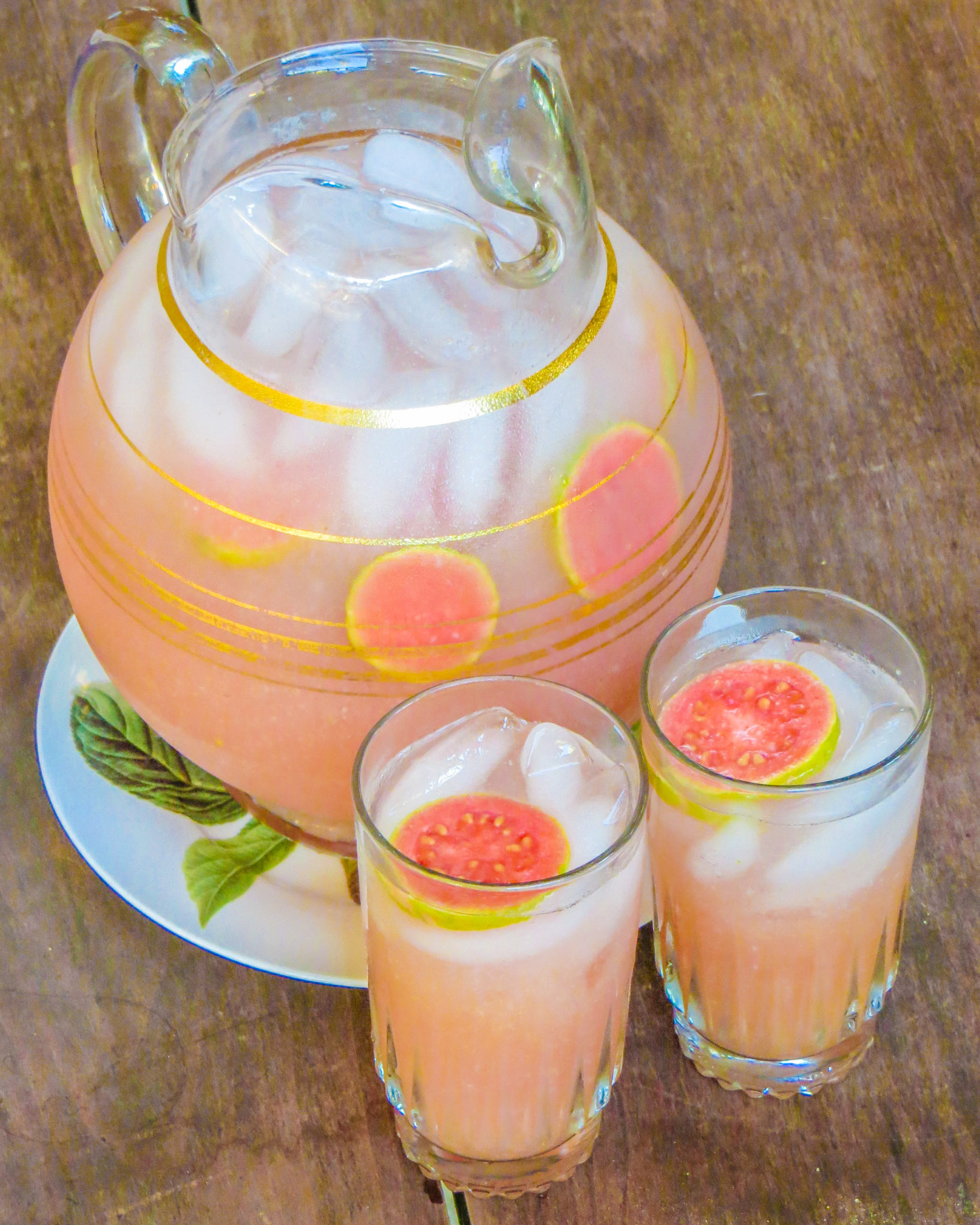 Agua de Guayaba (Guava Agua Fresca)
Agua de Guayaba (guava agua fresca) is a refreshing Mexican drink made by blending fresh guava fruit, water, and a touch of sweetener. This guava drink is perfect to make in the fall when fresh guavas are in abundance.
Ingredients
10

guavas

small to medium size

6

cups

water

1/4

cup

agave nectar

or sugar, to taste
Instructions
Cut off ends of guavas and slice in half.

Working in batches, blend with 3 cups water and sweetener on medium setting for 60 seconds.

Strain through a fine-mesh sieve into large pitcher. You may need to agitate the mixture to let the juice through, avoid pushing through the pulp to keep juice light in consistency. Compost or discard seeds and pulp.

Stir in remaining water.

Chill and serve over ice. Garnish with sliced fresh slice of guava, strawberry, or fresh herbs such as rosemary or mint.
A Note from Lola
FOR A VARIATION ON AGUA DE GUAYABA: add a few strawberries to the blender along with your guayabas. In Oaxaca, I've tasted a mix of both agua de guayaba and agua de Tamarindo and it was delicious!
Nutrition
Serving:
8
ounces
Calories:
125
kcal
Carbohydrates:
27
g
Protein:
4
g
Fat:
1
g
Saturated Fat:
0.4
g
Polyunsaturated Fat:
1
g
Monounsaturated Fat:
0.1
g
Sodium:
15
mg
Potassium:
591
mg
Fiber:
8
g
Sugar:
19
g
Vitamin A:
884
IU
Vitamin C:
325
mg
Calcium:
33
mg
Iron:
0.4
mg
125
LOVE THIS RECIPE?
Leave a comment below or tag me on social media @lolascoina
Recipe originally published on November 4, 2014
Lola's Cocina is a small business that earns various revenue streams. This includes sponsored posts and affiliate commissions from linked products, which I use and love. This commission is an agreement between Lola's Cocina and retailers, with no extra cost to readers. This income helps sustains the site.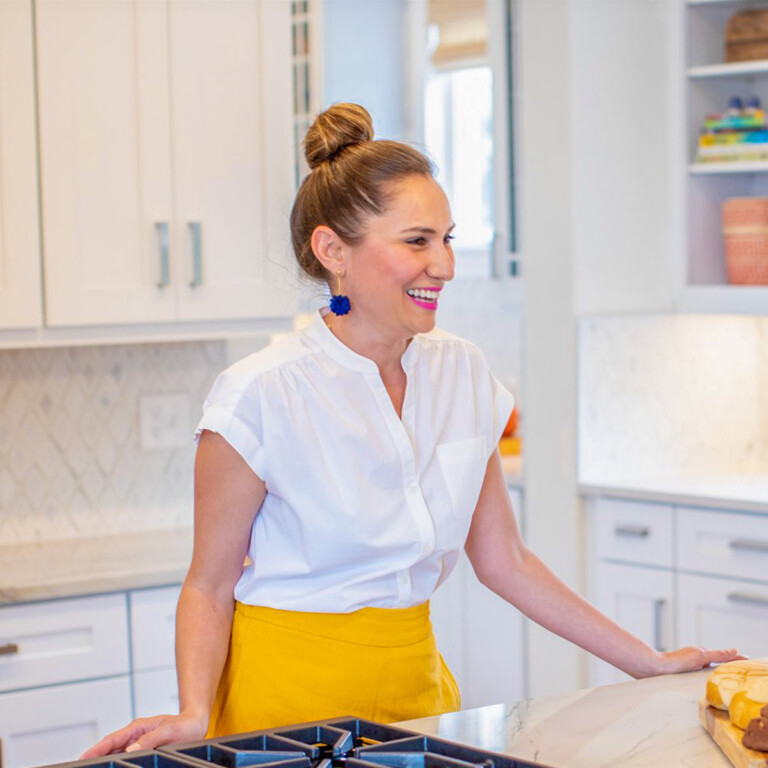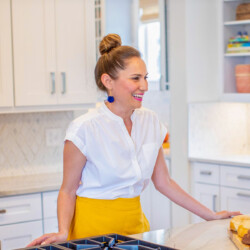 Lola Wiarco Dweck
Lola is a Mexican-American recipe developer, writer, and cooking instructor who loves sharing her culture with the world. Growing up in California and spending summers in Mexico, Lola celebrates her family's Mexican recipes and vibrant culture through Lola's Cocina.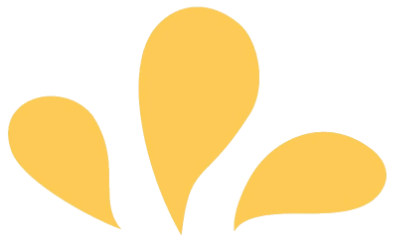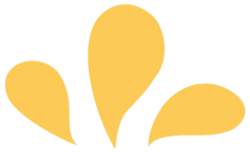 Sign up for ¡Hola de Lola!