Lemon Drop Margarita Recipe + 10 Fun Facts About Margaritas to Celebrate National Margarita Day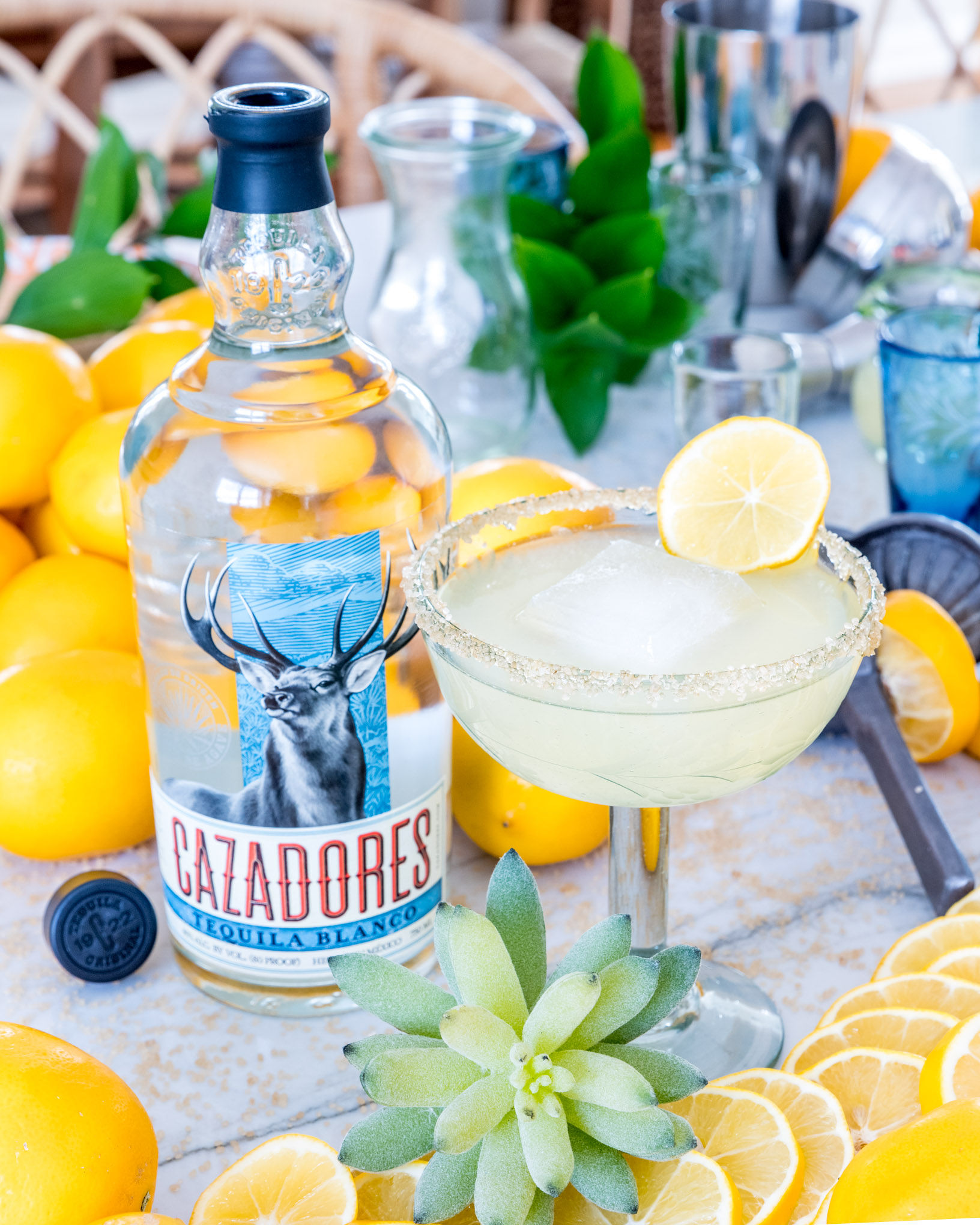 On February 22 we raise our glasses in celebration of National Margarita Day. When I think of tequila these days, I'm reminded of all the delicious margaritas I've tasted throughout the years. In crafting this cocktail recipe I was transported to the two places that inspire me most: my home state of California where citrus fruit grows in abundance this time of year, and Mexico, home of the lively spirit known as tequila. A perfect blend of two ingredients from each respective place and voila, I present to you my mouth-puckering Lemon Drop Margarita. As an added bonus, I'm also sharing 10 fun facts about margaritas to kick off the festivities.
¡Espero que les guste y salud!
Lola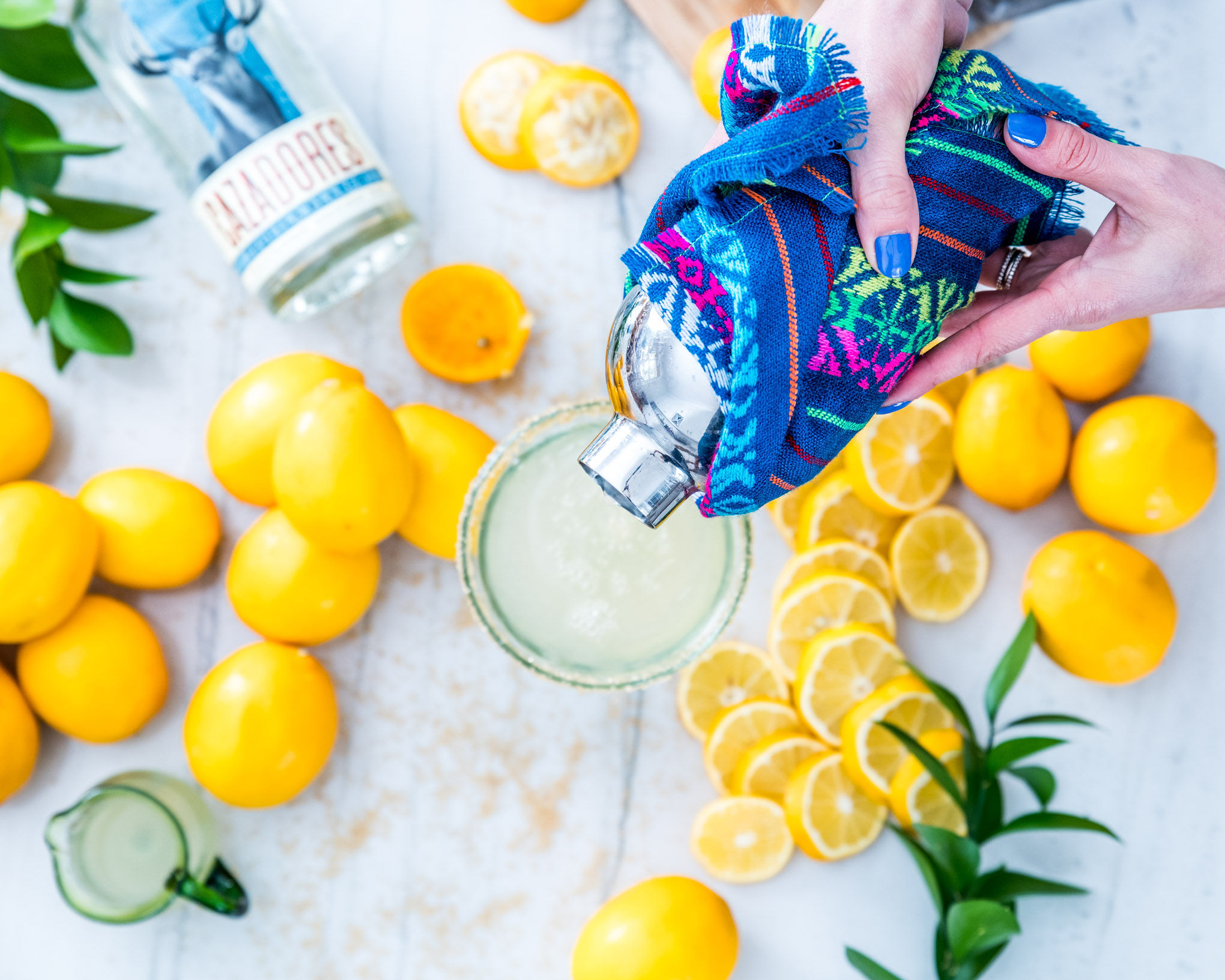 10 Fun Facts About Margaritas on National Margarita Day
1. In the United States, National Margarita Day takes place on February 22 and is one of the most popular national food holidays.
2. The origins of the margarita are murky. The two most popular accounts include Carlos "Danny" Herrera and Margarita Sames. Carlos claims to have first created the cocktail for a finicky customer at his Tijuana-based restaurant in 1938. Wealthy socialite Margarita Sames also claims to have first made this drink for a group of friends at her Acapulco home in 1948. One of her friends happened to be Tommy Hilton (as in Hilton hotels), who popularized the drink by adding it to the bar menu at his hotels.
3. According to the Oxford English Dictionary, the term margarita ("a cocktail made with tequila and citrus fruit juice") first appeared in print in 1965.
4. According to cocktail historian David Wondrich, the margarita evolved from a cocktail known as the daisy, which was popular in the 1930s and 40s. Daisies were made with a mix of alcohol, citrus juice, and grenadine served over ice. Typically they were made with gin or whiskey, but eventually they were made with tequila and renamed margarita, which means daisy in español.
5. The frozen margarita was popularized by the invention of the Waring blender in the 1950s.
6. The first frozen margarita machine was invented in 1971 by Dallas restaurateur Mariano Martinez. According to legend, Martinez and his friend, Frank Adams, purchased an old soft-serve ice cream machine and adjusted its settings until it could churn out the perfect frozen margarita. The original margarita machine was acquired by the Smithsonian's National Museum of American History in 2005.
7. In 2018 and 2019, margaritas made Business Insider's list of top ten best-selling cocktails around the world.
8. According to a recent Nielson study, margaritas are the best-selling cocktail in America and the top-selling cocktail in Boston, Los Angeles, Miami, New York, and Tampa.
9. The amount of tequila Americans drink every year grows at roughly six percent, according to the Distilled Spirits Council, while the increase of super and high-end premium tequilas rose, respectively, 700 and 292 percent since 2002. It's safe to say that none of that growth would have been possible without the popularity of the margarita driving people's interest in the tequila category as a whole.
10. In 1951, only 5449 gallons of tequila were imported from Mexico into the United States. Since then, tequila sales grew to over 18.5 million 9-liter cases in 2018. The United States was the leading recipient of Mexico's tequila exports in 2019.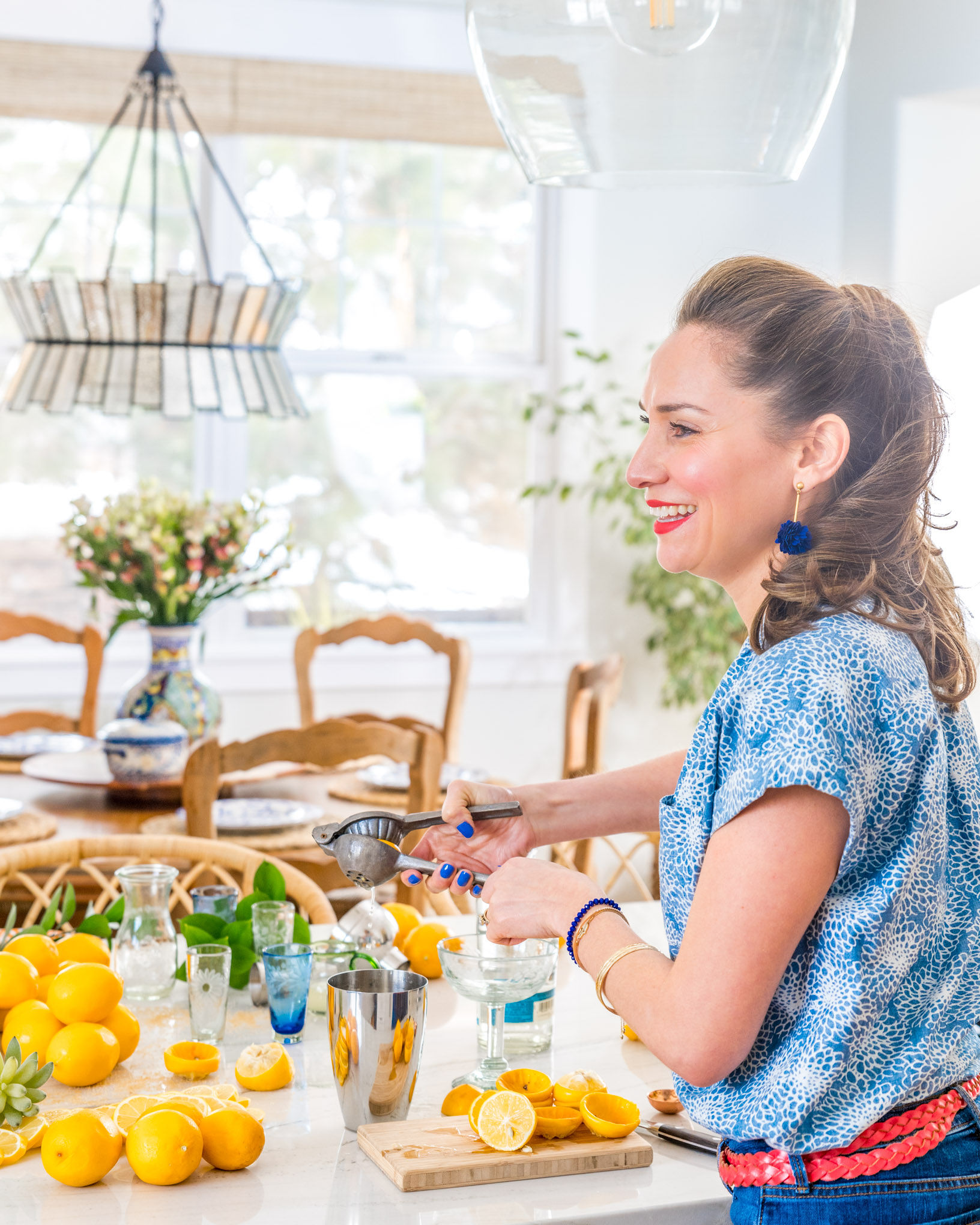 The perfect Lemon Drop Margarita starts fresh lemons. I prefer Meyer lemons because they're super juicy and not too acidic.
Tequila Cazadores Blanco is bottled after distillation to preserve its clean taste, which allows the essences of pure agave to shine through, creating a short, sweet finish. Its natural light flavor doesn't overpower cocktails, making it ideal for mixing.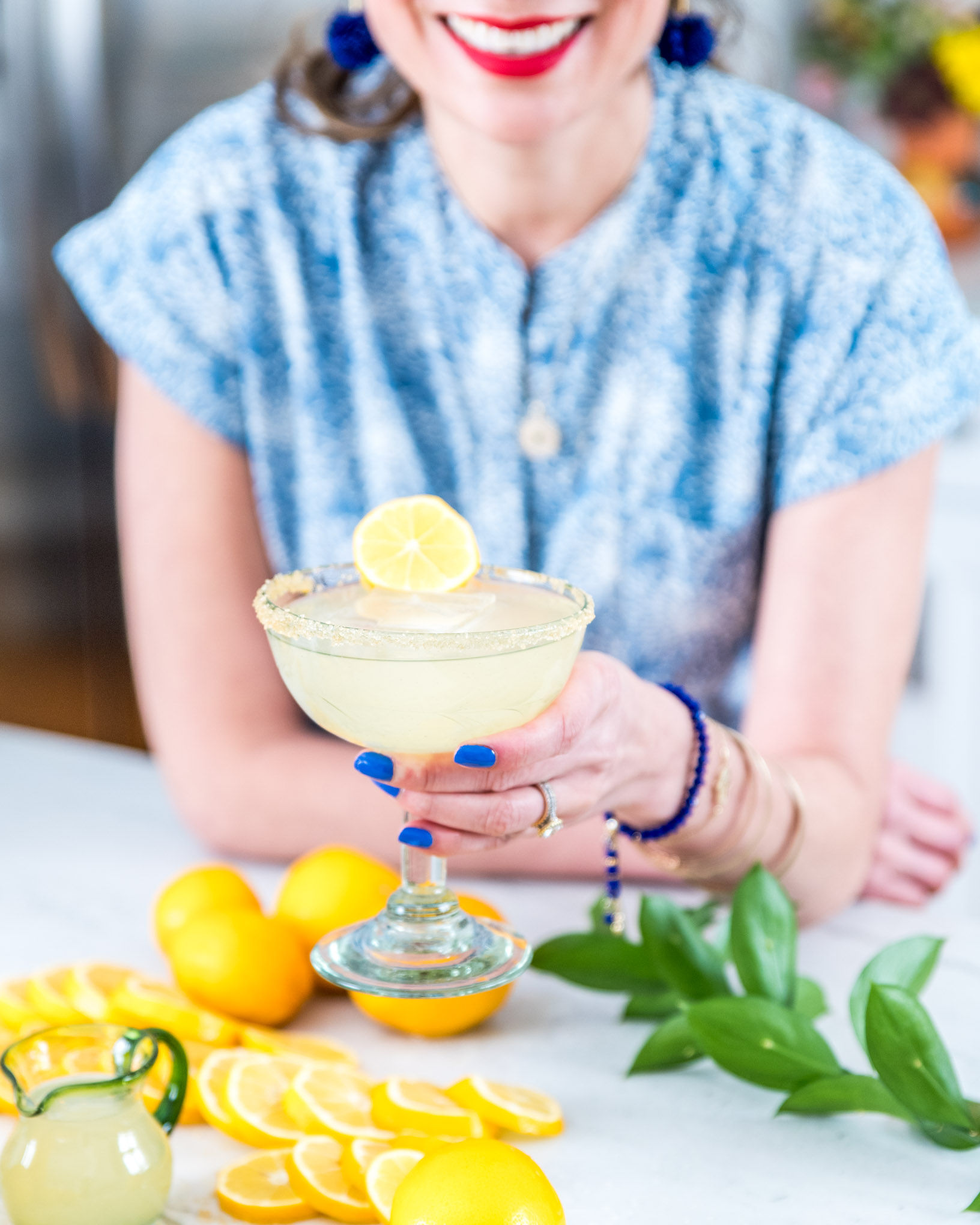 ¡Salud!
Lemon Drop Margarita Recipe
Ingredients:
6 ounces fresh lemon juice, preferably from Meyer lemons
2 ounces Tequila Cazadores Blanco
1 tablespoon powdered sugar
Turbinado sugar for glass rim
Preparation:
To sugar the glass rim, add water to a flat-bottomed bowl and dip the rim of the glass into the bowl to coat the outside edges of the glass. Next, add sugar to the plate and dip glass rim onto sugar until coated all the way around.
Using a citrus press, squeeze the juice out of 2-3 lemons into a cocktail shaker. Add tequila and 1 tablespoon of powdered sugar into cocktail shaker and fill halfway with ice. Close and shake vigorously for at least 40 shakes to dissolve sugar (wrap a towel around the shaker as it will get very cold). Strain into sugar-rimmed glass and enjoy as-is or with a large ice cube. Garnish with a thin slice of lemon.
---
Many thanks to Tequila Cazadores for sponsoring this post; recipe and opinions are my own.
#LosAltosAmigos #CazadoresAmbassador #NationalMargaritaDay
Photos by Cacey McReavy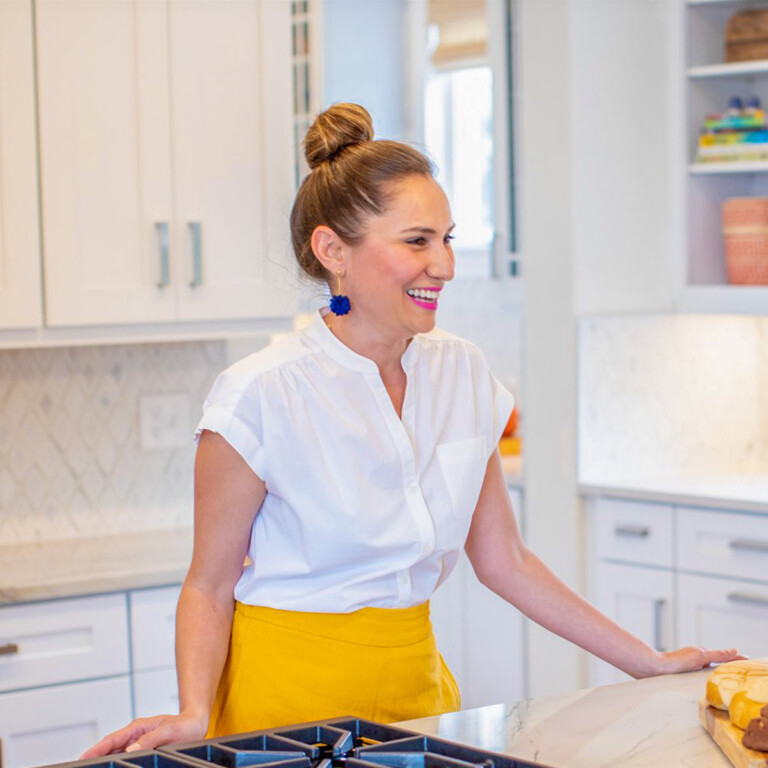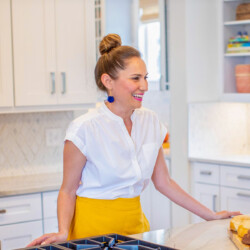 Lola Wiarco Dweck
Lola is a Mexican-American recipe developer, writer, and cooking instructor who loves sharing her culture with the world. Growing up in California and spending summers in Mexico, Lola celebrates her family's Mexican recipes and vibrant culture through Lola's Cocina.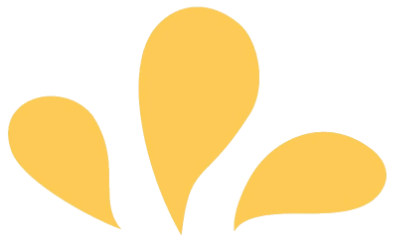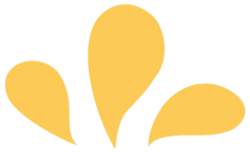 Sign up for ¡Hola de Lola!