How to Host a Memorable Mexican Fiesta
Earlier this month, a few fellow food-loving bloggers were in town and we decided to host a little fiesta at my house. It was wonderful to be able to open my home to inspiring Latinas and build a sense of community in the suburbs of Denver, where cultural activities are few and far between.
When Yvette of Muy Bueno Cookbook mentioned that Vianney of Sweet Life Bake and Christy of Christy Wilson Nutrition were going to be in Denver, we knew we simply had to do something together. We immediately thought, ¡FIESTA! Each of us got to work and proposed a menu item that played to our strengths.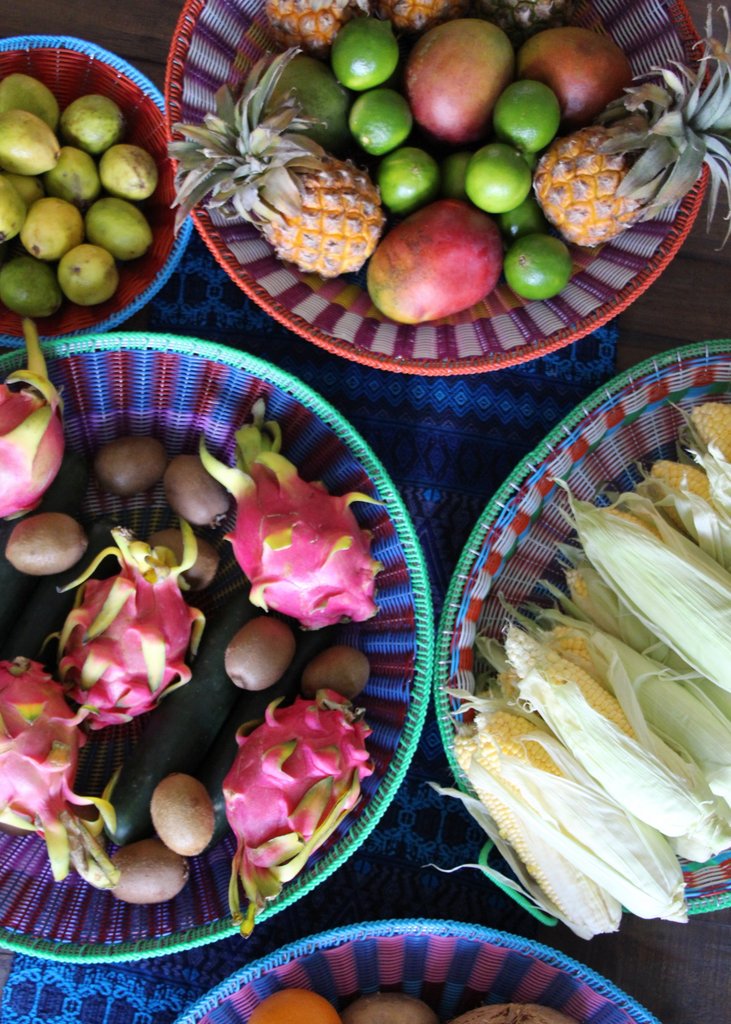 Pre-party ingredient preparation at Lola's Cocina.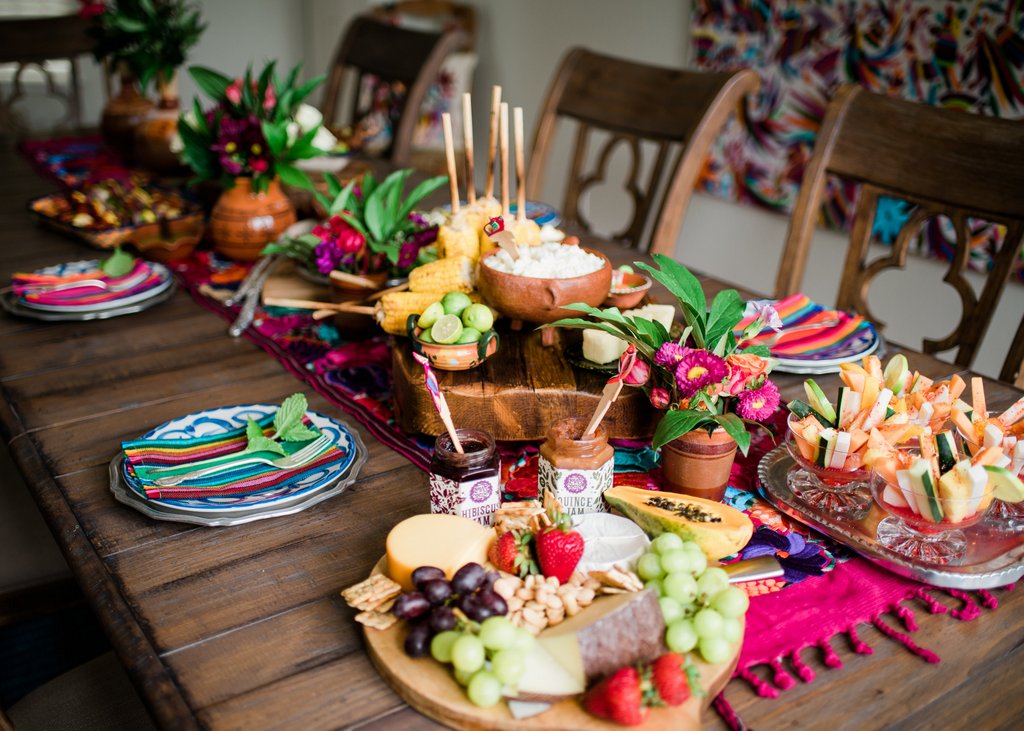 This was our delectable setup.
I was in charge of appetizers and dessert, Christy and Vianney took the lead on drinks and sides, and Yvette prepared the main entrée – it was essentially an organized potluck, where everybody pitched in. We wanted everything to be easy to eat so most of our dishes were served on skewers or in small cups. The end result was as beautiful as we had imagined, which doesn't always happen when hosting a party!
Cheers to us on hosting a lovely fiesta!
Once guests arrived, I took the opportunity to introduce the girls and everyone was eager to get to know one another. One woman commented that she had been in a rut all week, but felt uplifted after spending the afternoon with such an inspiring group of mujeres. Others left with signed cookbooks and grocery lists for the new recipes they were excited to try. Another said that our food setup was the most beautiful she had ever seen. All of this simply made my day.

As some of you may know, Yvette and Vianney have each written two cookbooks and Christy is a registered dietitian and nutritionist. Our common love of culture and comida is what unites all of us.
Here are the juicy details and dishes we whipped up for the fiesta. We hope they inspire you to open your home and host a little something of your own this summer!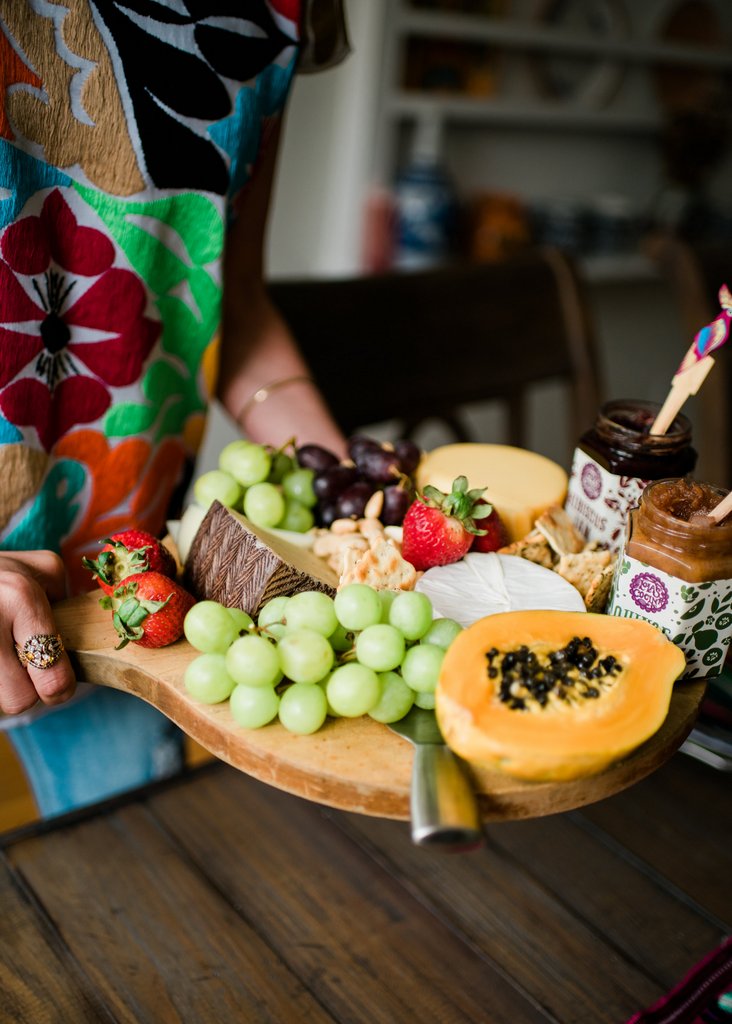 When hosting a fiesta, it's important to keep appetizers light so guests eat the main entree. I tend to overthink appetizers, but really, simplicity is key.
I put this cheese board together in a grand total of five minutes and it included the following:
Three of my favorite cheeses – I opted for an aged Manchego, brie, and smoked Gouda.
Fresh fruit – grapes pair well with cheese, but be sure to serve them in small clusters. Berries and tropical fruits also work well and they look pretty! Dried fruits such as cranberries, dates, and apricots are good alternatives.
Almonds – I picked up a small bag of rosemary almonds and simply scattered them between the cheese and fruit.
Quality crackers and jams are also nice to include on a cheese board.

Quince jam

pairs especially well with Manchego cheese as seen in

this recipe

.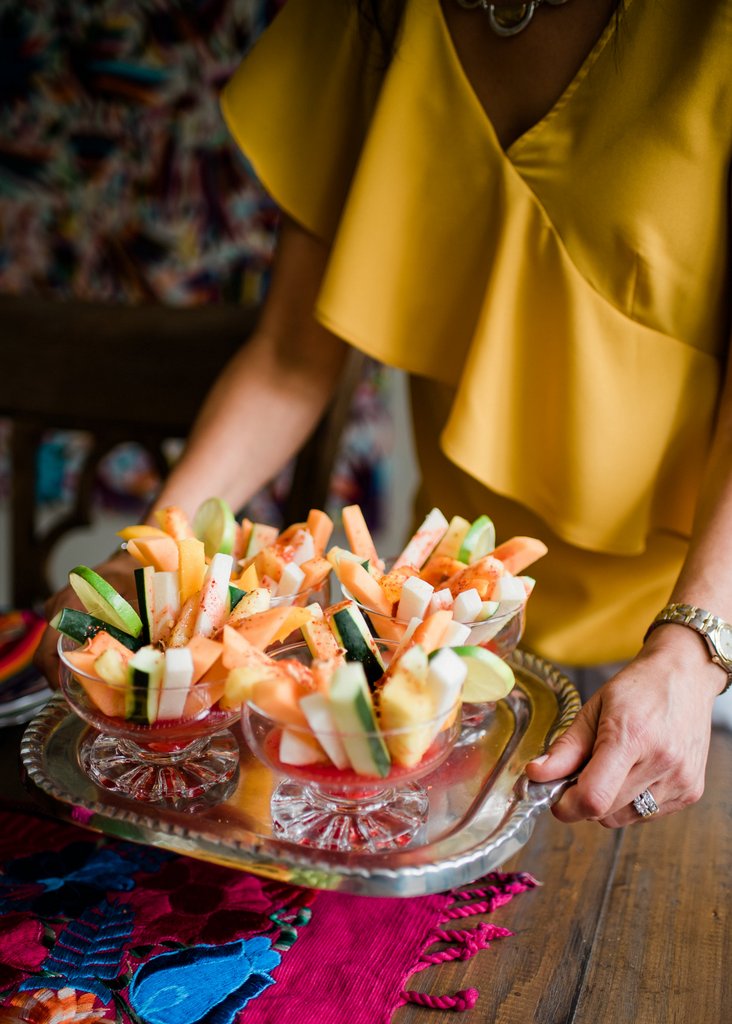 Christy put together these lovely Fiesta Fruit Cups with Chile-Chamoy Sauce, which were also light enough for guests to enjoy before or after their meal. They totally took me back to the streets of Mexico, where fruta con chile y limón is a common snack.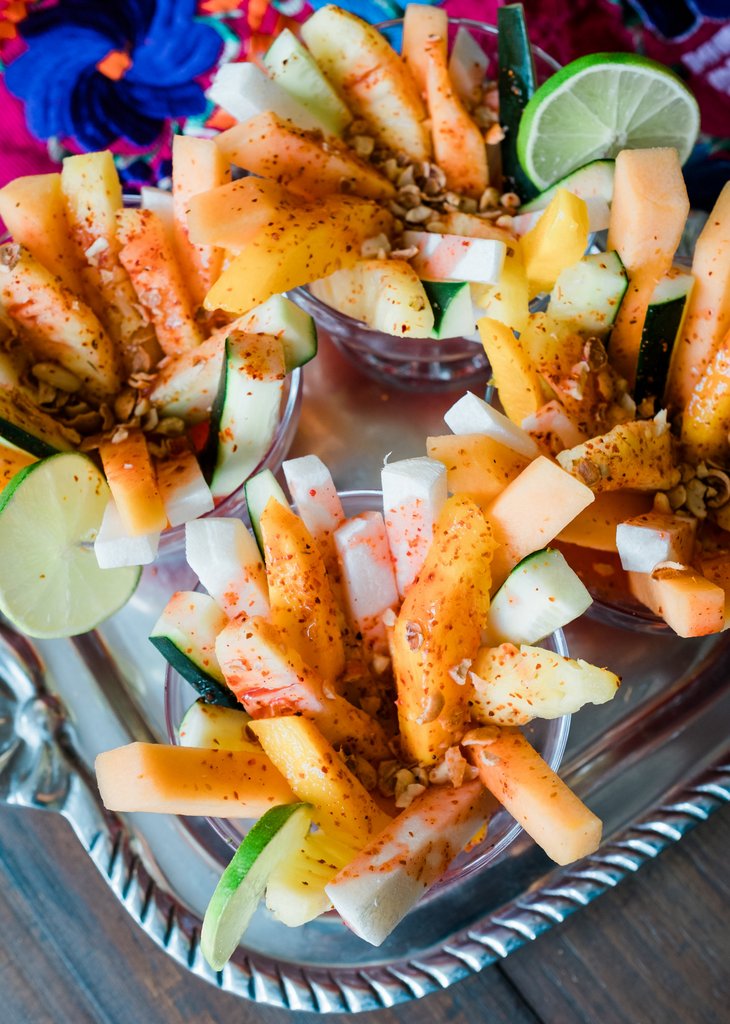 Christy used jicama, mango, cantaloupe, and cucumber for these, but feel free to pick your favorite fruit combination, avoiding fruits that will get soggy. Her homemade chile sauce added the perfect amount of spice. Now, on to the sides, sips, and main course…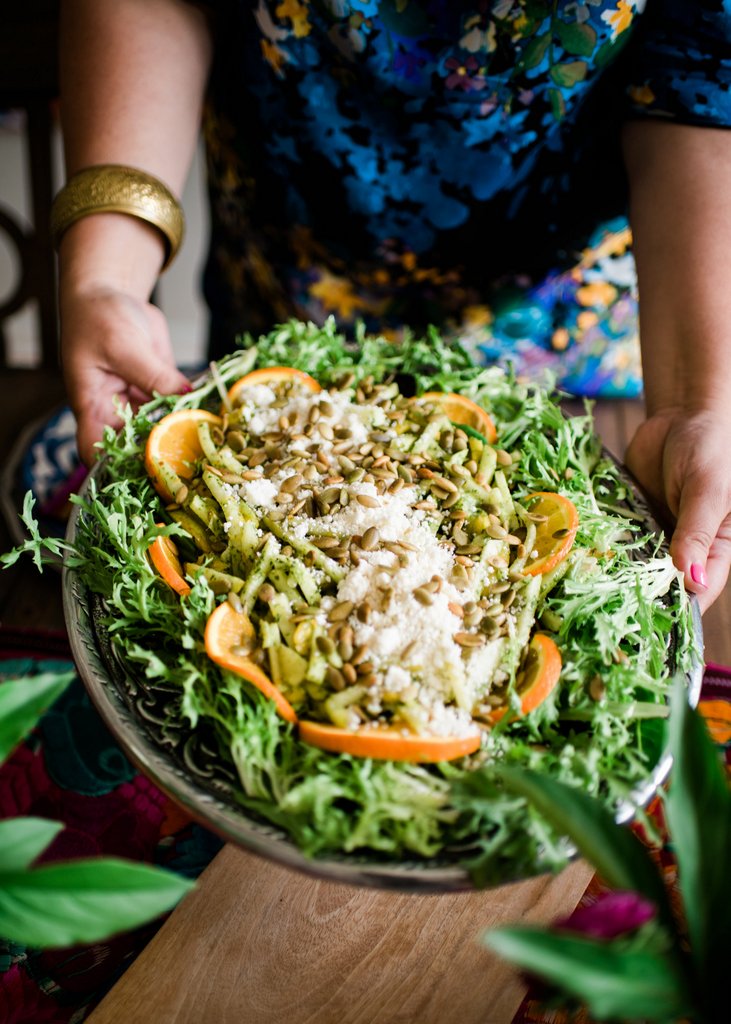 Vianney, also known as the cocktail queen, tasted a mango jicama salad that remained ingrained in her memory until she recreated this Mexican Summer Salad with Cilantro Vinaigrette at our fiesta. I loved the dressing and crunch the pepitas added.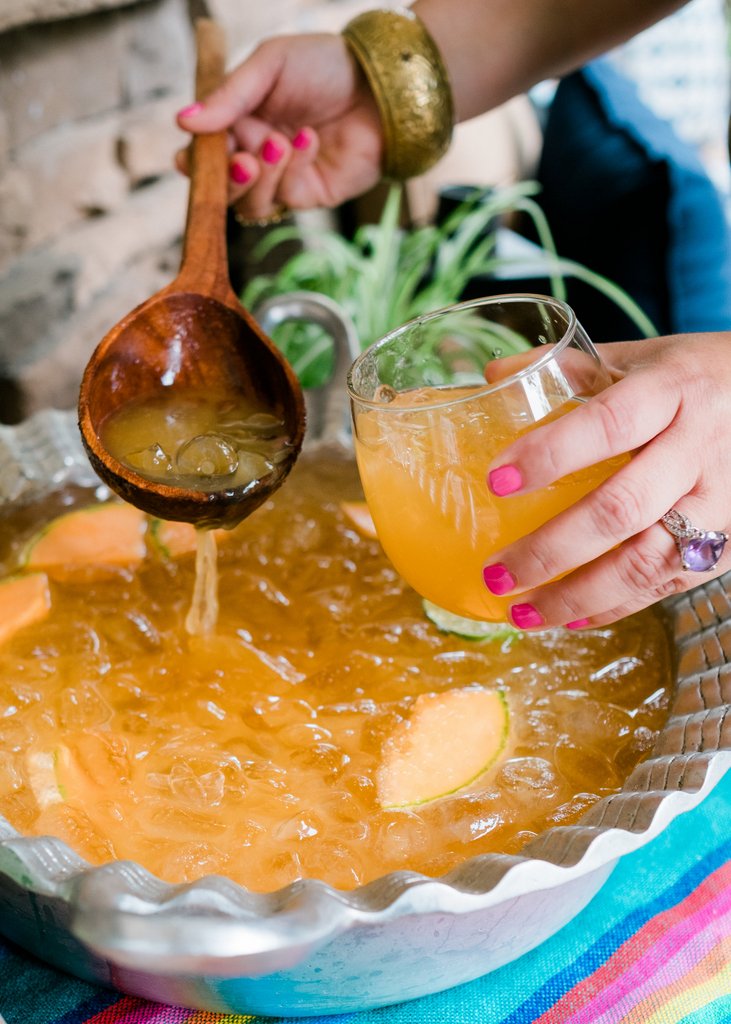 She also made a thirst-quenching cantaloupe and cucumber cocktail. Serving cocktails in large bowls adds a new twist to fiestas, too. You can learn more about the Cazuela Voladora de Tequila here.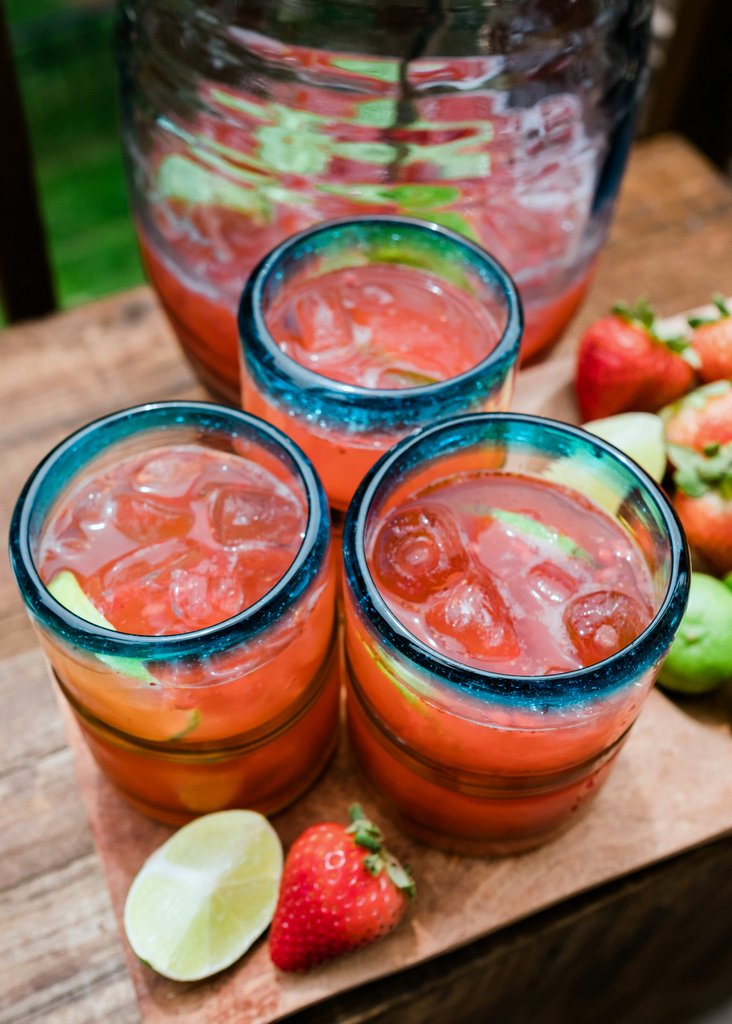 For our non-alcoholic bebida, Christy made refreshing Strawberry Limonada sweetened with a touch of honey and agave. It looked extra cute in a Mexican vitrolero, which also allowed guests to help themselves to their next drink.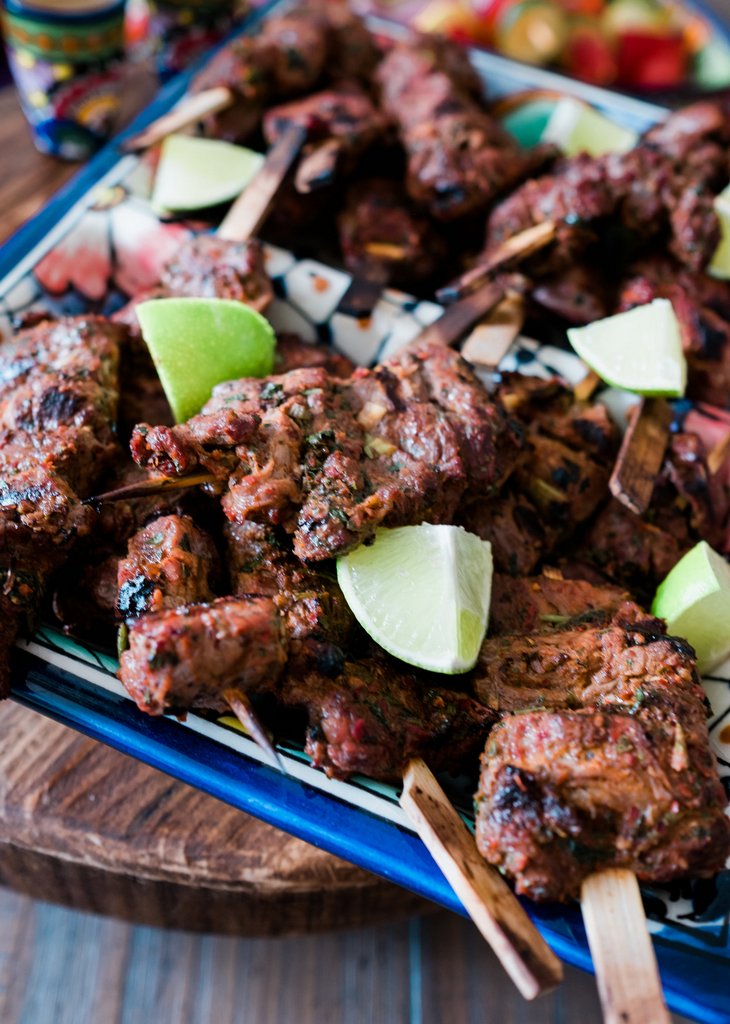 Yvette, our resident grill master, whipped up these Tequila Lime Carne Asada Skewers. She ribboned the meat onto mini skewers making them extra easy to handle and eat. Our lipstick was left unscathed even after scarfing down a few of these babies.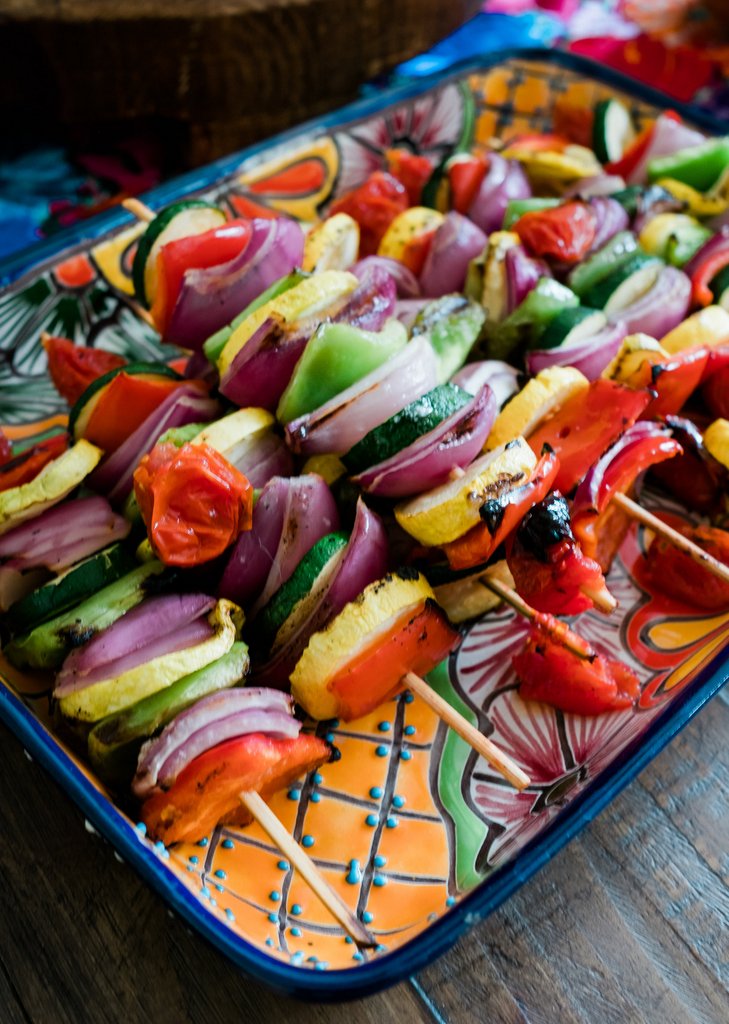 She also made these colorful kebabs, which consisted of tomato, bell pepper, red onion, and zucchini. Yum!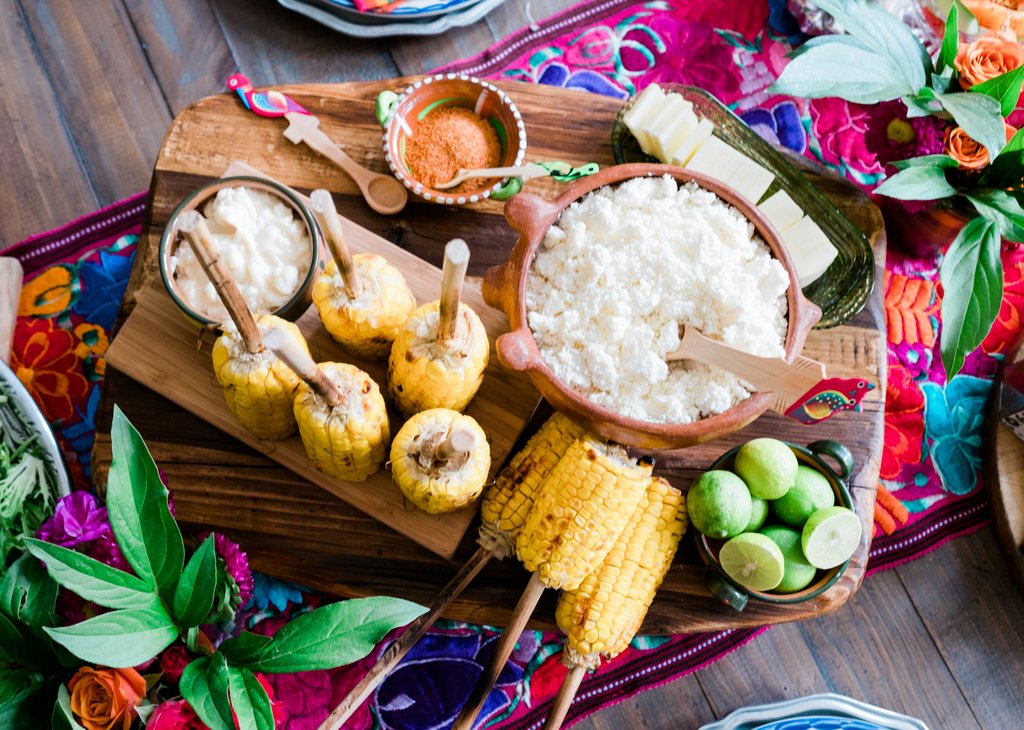 In my family, we suffer from FONEF (fear of not enough food), so I also prepared a DIY elote bar for our fiesta. This allowed guests to get creative with their corn. If you'd like to recreate an elote bar of your own, be sure to include the following:
Cooked corn – I baked mine in foil at 350 degrees for 45 minutes and finished them off on the grill once guests arrived. Cutting corn in half and serving it on wooden sticks makes it easy to serve and eat.
Butter (real butter) – slicing it in advance and serving at room temperature makes for easy spreading.
Mayonnaise – there's a mayo vs. crema debate and in this house, mayo wins.
Queso – my cheese of choice for Mexican street corn is queso Cotija.
Chile salt – either chile powder or sauce (or both!) work well.
Limón + a handheld lime squeezer to avoid messy manos.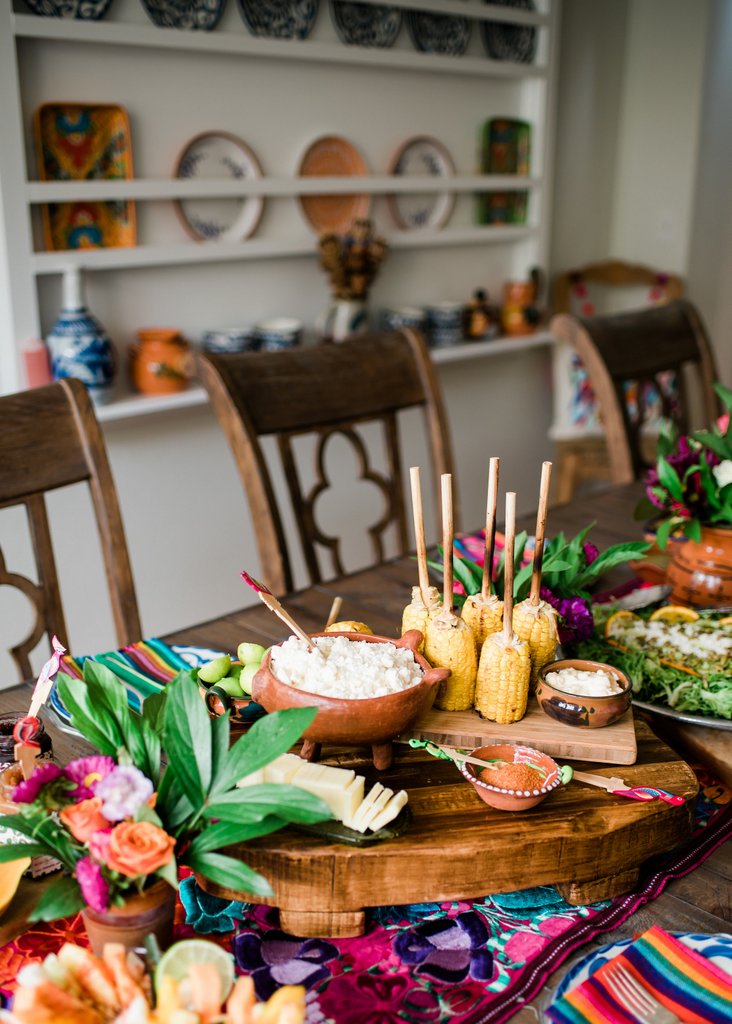 And for dessert…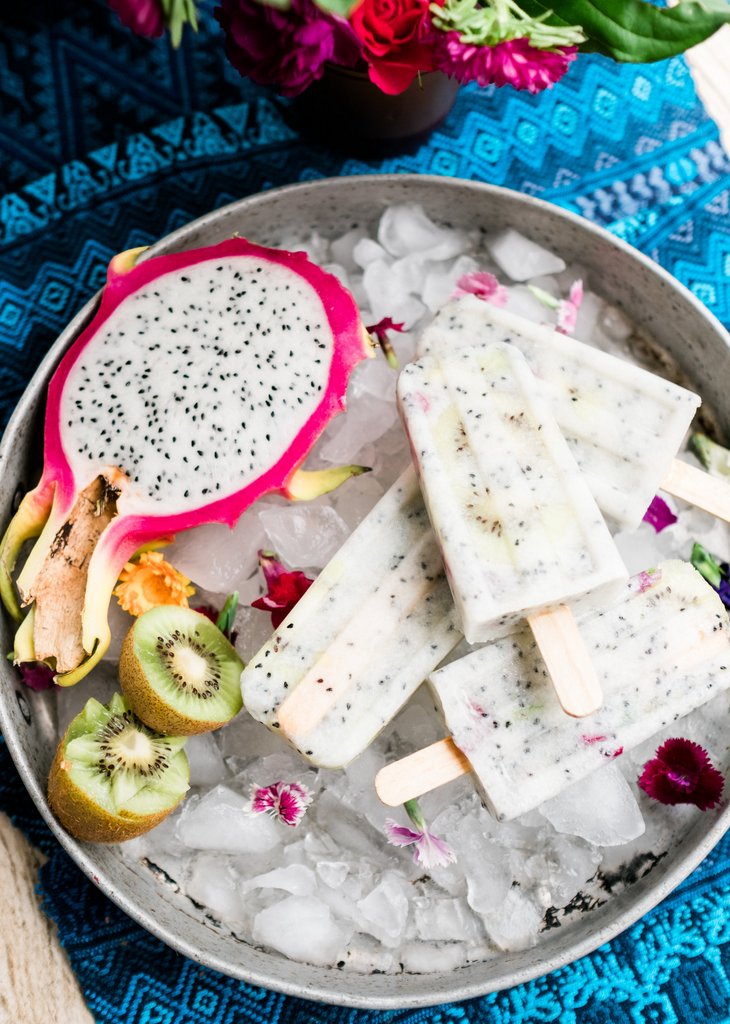 …similar to appetizers, I have found that desserts should also be light so that guests don't slip into a food coma after eating. That's why I made these Dragon Fruit Coconut Kiwi Paletas (stay tuned for the recipe on Thursday). They were the perfect end to a delightful meal and an excellent prelude to the first day of summer and kick off to #PaletaWeek 2018!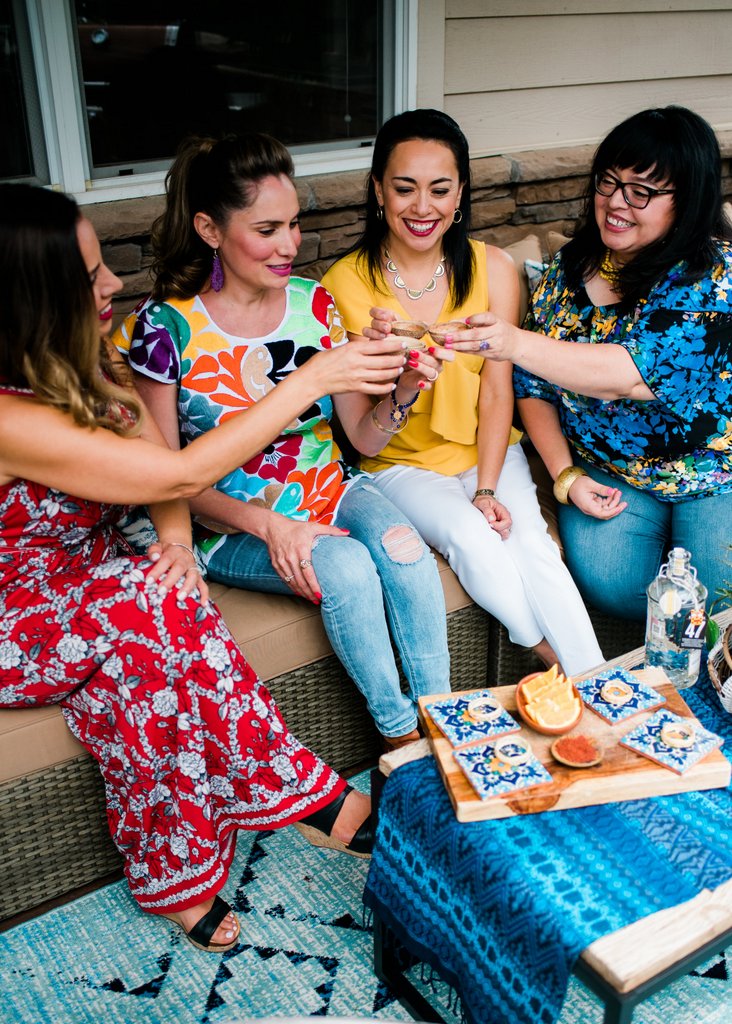 Until our next fiesta, cheers, salud, and l'chaim from my casa to yours!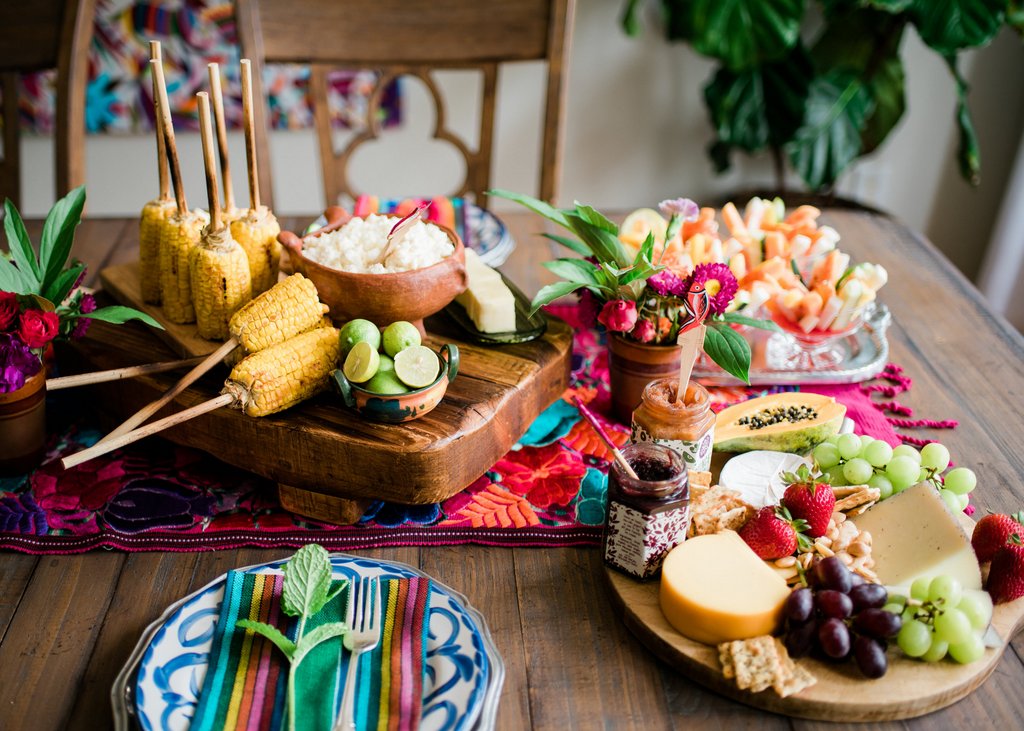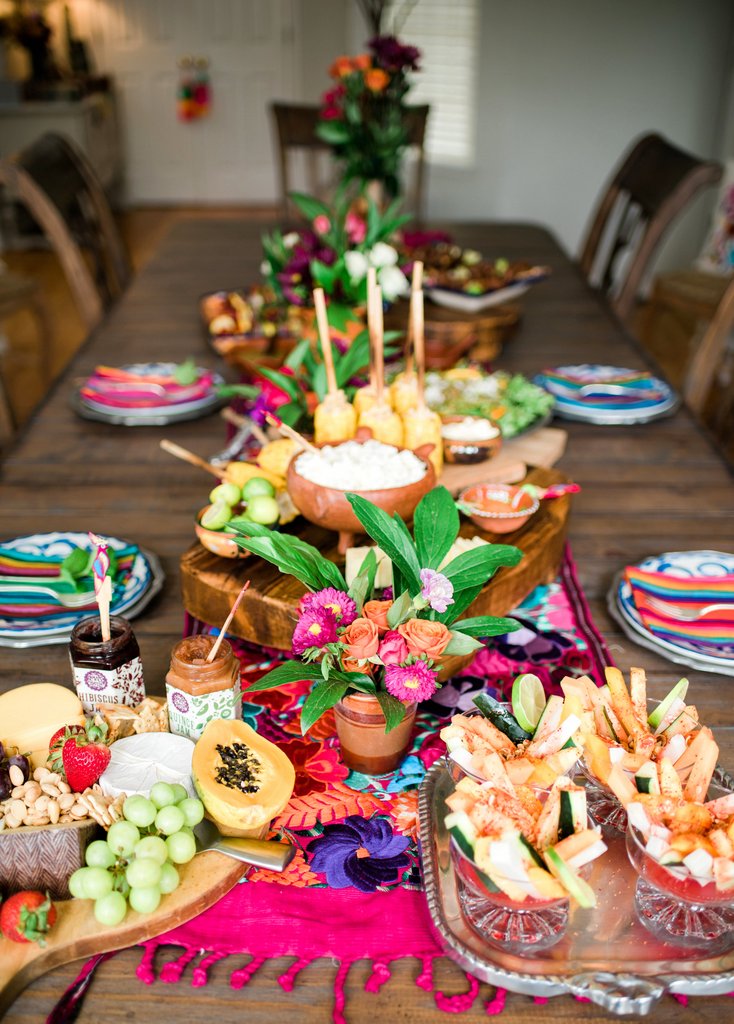 ---
Recipe and Other Links:
DIY Easy Cheese Board by Lola's Cocina (see above)
DIY Elote Bar by Lola's Cocina (see above)
Fiesta Fruit Cups with Chili-Chamoy Sauce by Christy Wilson Nutrition
Mexican Summer Salad with Cilantro Vinaigrette by Sweet Life Bake
Tequila Lime Carne Asada Skewers by Muy Bueno Cookbook
Cantaloupe Cucumber Cocktail by Sweet Life Bake (recipe + video coming soon)
Strawberry Limonada by Christy Wilson Nutrition
Dragon Fruit Coconut Kiwi Paletas by Lola's Cocina (recipe coming on Thursday)
Latin Twist: Traditional and Modern Cocktails by Vianney Rodriguez and Yvette Marquez-Sharpnack
Muy Bueno Cookbook: Three Generations of Authentic Mexican Flavor by Yvette Marquez-Sharpnack and Veronica Gonzales-Smith
Tex-Mex Slow Cooker Cookbook: 100 Recipes for Easy Everyday Meals by Vianney Rodriguez
Quince Jam and Hibiscus Jam available at Lola's Mercadito
Handwoven Mexican Fiesta Napkins available at Lola's Mercadito
---
Many thanks to Jenna Sparks for the lovely photos, Melissa's Produce for the beautiful fruits and veggies used in our recipes and to Exotico Tequila and El Mayor Tequila for providing the spirits used in our cocktails; recipe and opinions are my own.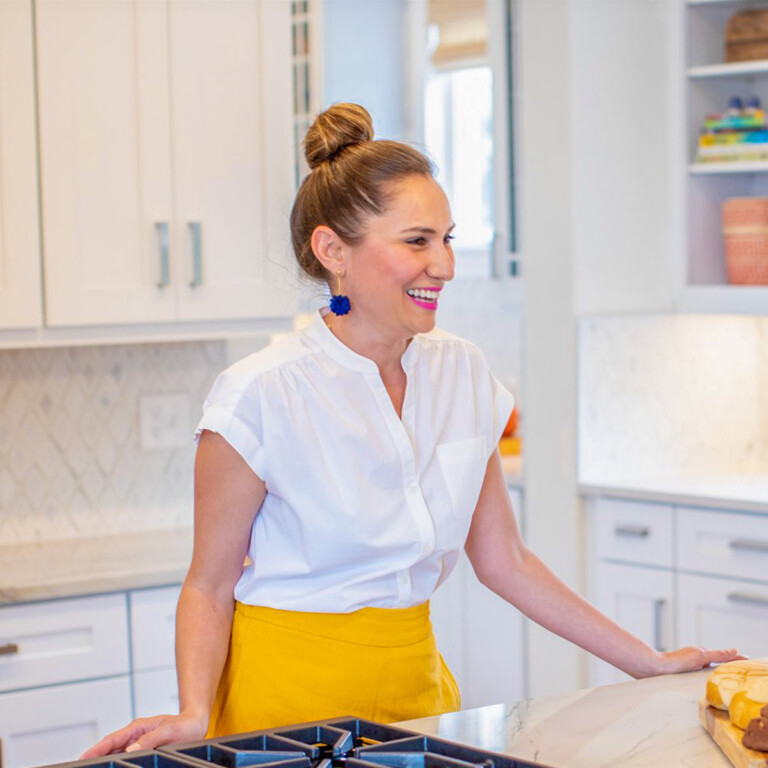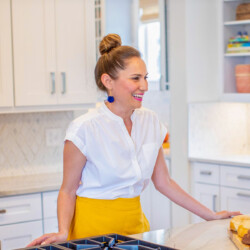 Lola Wiarco Dweck
Lola is a Mexican-American recipe developer, writer, and cooking instructor who loves sharing her culture with the world. Growing up in California and spending summers in Mexico, Lola celebrates her family's Mexican recipes and vibrant culture through Lola's Cocina.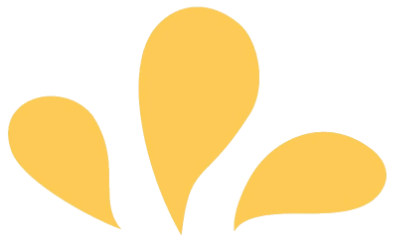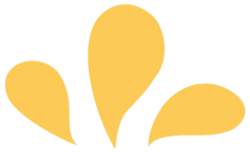 Sign up for ¡Hola de Lola!