The Tijuana Caesar salad is a classic dish made with romaine lettuce, parmesan cheese, crunchy croutons and a light, creamy dressing. It has immigrant roots and was invented in Tijuana in the 1920s and has since become a beloved salad worldwide.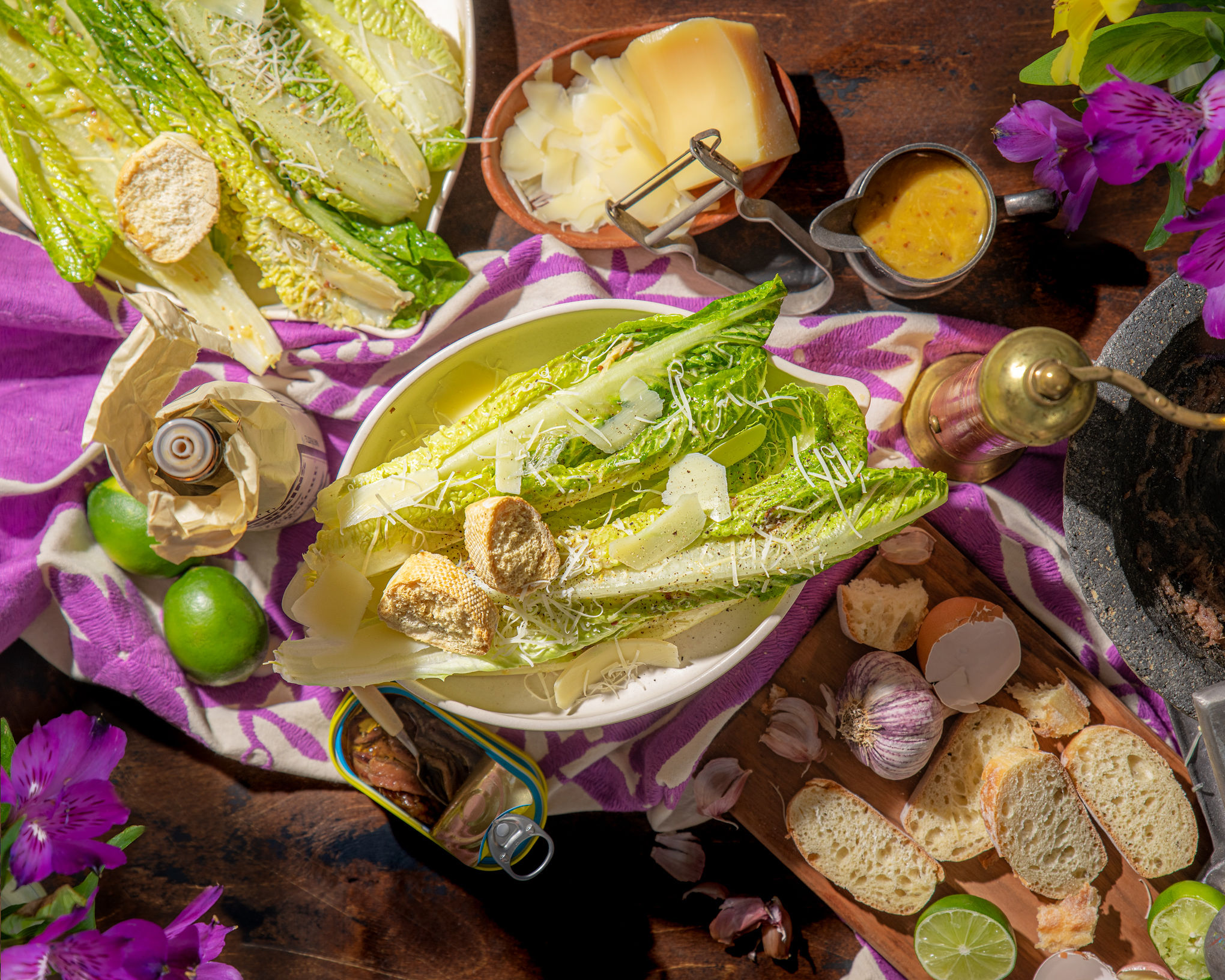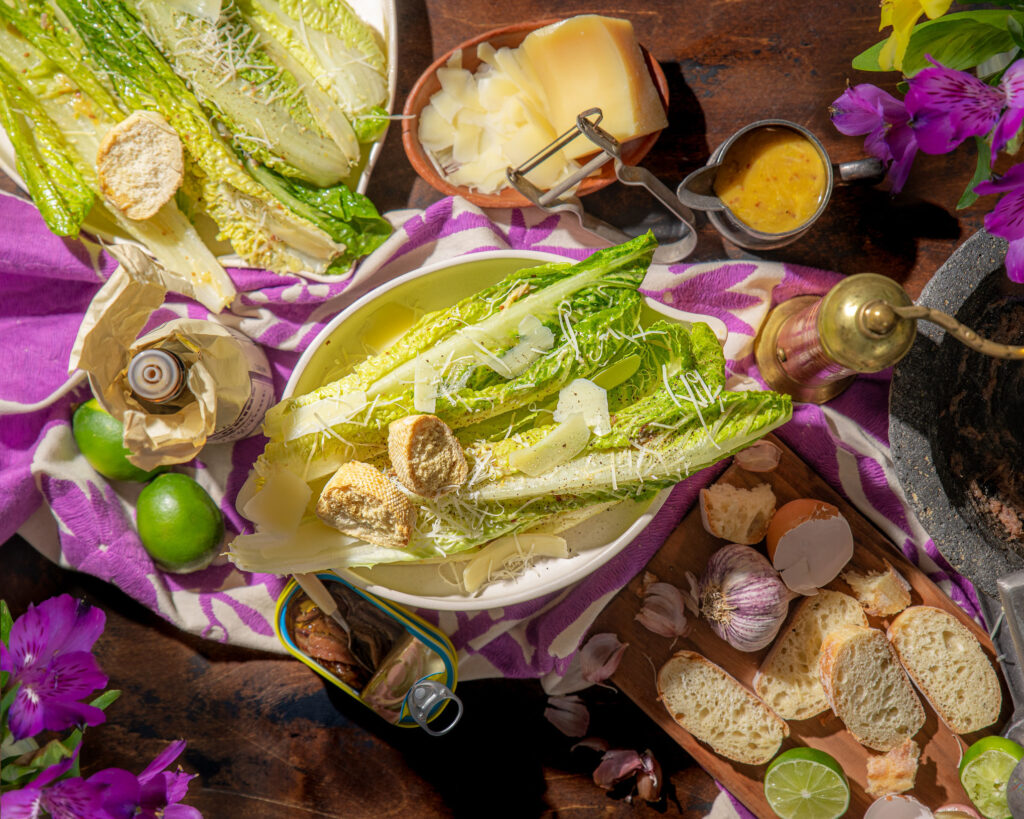 If you're a salad lover, chances are you've indulged in a Caesar salad at some point. Have you ever stopped to wonder about the origins of this classic dish? Legend has it that the original Caesar salad was first created in 1924 in Tijuana, Mexico. And since in my family, we're all about leyendas (think Llorona and Cucuy!), when my sister Vanessa and I heard this origin story nearly 10 years ago, we embarked on a self-guided (and self-funded) research trip across the U.S.-Mexico border. So, let's take a trip back in time and uncover the delicious history of the original Caesar salad made in Tijuana.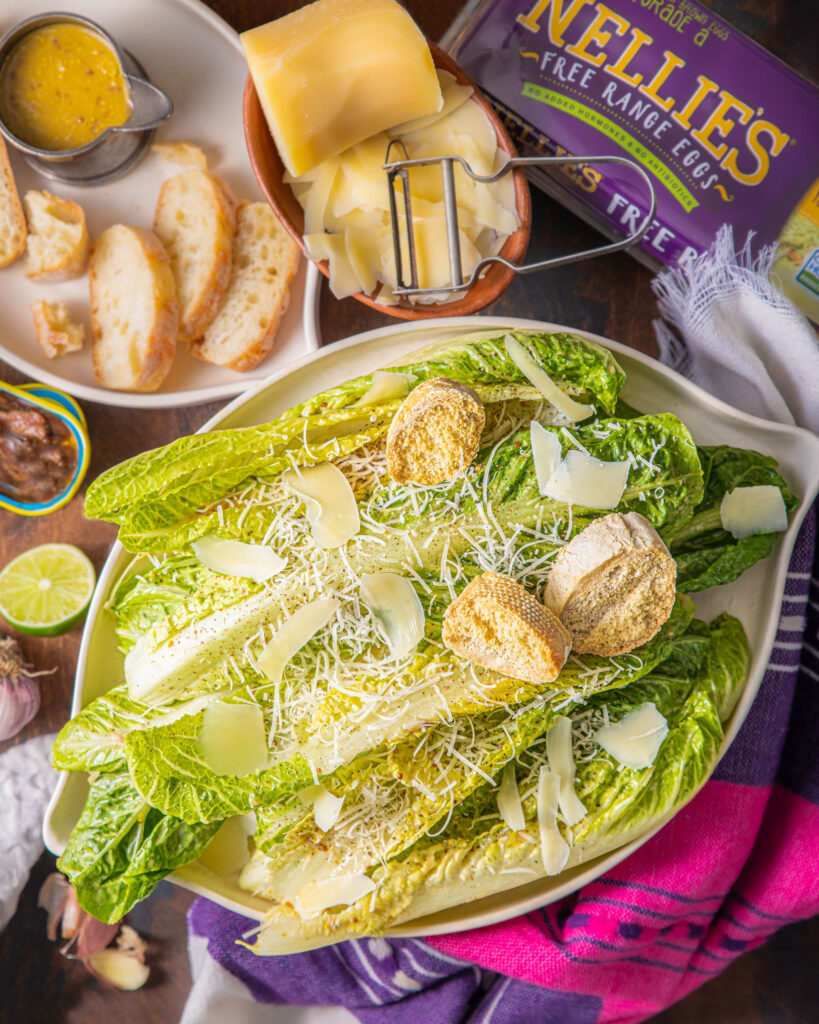 WHAT IS A CAESAR SALAD?
A Mexican Caesar salad is a green salad typically made with romaine lettuce, croutons, Parmesan cheese, and a dressing made with olive oil, lime (not lemon) juice, garlic, and anchovies.
WHERE WAS THE CAESAR SALAD FIRST MADE?
The salad's history, original creator, and ingredients are the subject of some debate, although most historians believe that it was first created in the early 1900s at Caesar's restaurant at the Hotel Caesars in Tijuana, Mexico by either Italian-American restaurateur Caesar Cardini or his brother, Livio Santini.
The story that's been told is that Cardini was low on provisions at his restaurant and in order to satiate the appetite of some hungry friends, he threw together what he had on hand and served them his concoction. The creation has lived on ever since and is now made tableside, much like you would see when guacamole is prepared fresh at restaurants. So is Caesar salad Italian or Mexican? You decide. All I know is that it was created by an Italian immigrant living in Mexico, and nearly a century later, it's one of the most famous salads in the U.S.
"Like most origin stories, this one is difficult to prove. The incredible combination of ingredients that goes into a Caesar salad may have come together in different variations, in Tijuana or elsewhere. Regardless, the dish grew famous in Tijuana." – Alison Spiegel
We've all seen variations of the Caesar salad made with different ingredients and my goal with this recipe is to create the flavors I remember from that warm summer day when my sister and I crossed into Tijuana and paired our salad with bone marrow served on sopes.
WHY I LOVE THIS RECIPE
Delectable history: Believe it or not, the Caesar salad was most likely invented in Tijuana, Mexico by an Italian immigrant. And let me tell you, the original recipe is a far cry from the bland, pre-packaged versions you might find in your local grocery store.
Authentic, fresh ingredients: Mexican Caesar salad uses only the freshest ingredients. Caesar Cardini used whole, unbroken romaine lettuce leaves, freshly grated Parmesan cheese, and handmade croutons made with bread from the local bakery. The dressing was made with raw egg yolks, garlic, Worcestershire sauce, lime juice, olive oil, and Dijon mustard. All these fresh ingredients give the salad a unique, satisfying flavor that's hard to beat.
American influences: The original Caesar salad made in Tijuana was created during Prohibition in the 1920s. It was a time when Americans flocked to Tijuana to indulge in alcohol and other vices that were banned in the United States. The story goes that Caesar Cardini invented the salad on the fly when a rush of customers depleted his kitchen's supplies and other ingredients. The dish became an instant hit, and it's been a classic ever since.
CAESAR SALAD INGREDIENTS
What is classic Caesar salad made of, you ask? The original Caesar salad isn't topped with anything like the creamy white salad dressing that comes from the store, nor is it served with bagged croutons. You might even be surprised to learn that (yellow) lemons, which are oftentimes served with Caesar salads, are nowhere to be found in Mexican recipes. Here's the list of ingredients that go into the original Caesar salad, made in Tijuana:
Romaine lettuce leaves
Fresh garlic
Dijon mustard
Worcestershire sauce
Lime (not lemon) juice, freshly squeezed
Nellie's Free Range Eggs, yolk only
Olive oil
Parmesan cheese
Baked baguette slices
Ground pepper
TOOLS, SUPPLIES, AND EQUIPMENT
Knife and cutting board or molcajete (mortar and pestle)
Medium bowl (glass, wooden, or plastic will work)
Whisk
Large bowl or container big enough to mix whole romaine lettuce leaves
Large wooden spatulas or tongs
Serving platter
HOW TO MAKE AND SERVE
Time needed: 10 minutes
First, crisp the lettuce.

Clean and crisp the romaine lettuce leaves by putting them back in the refrigerator after rinsing them.

Second, prepare the salad dressing.

Trust me, the anchovies and egg yolk are what make this Caesar salad dressing shine. Even people who claim to despise one or both of these ingredients end up loving this recipe.

Next, toss the lettuce leaves with the salad dressing.

Use tongs or wooden spatulas for this step.

Finally, serve and enjoy.

Serve topped with freshly ground black pepper, parmesan cheese, and crispy baguettes.
WHAT PAIRS WELL WITH CAESAR SALAD?
Protein: Add chicken, tofu, or shrimp to your salad to make it a hearty meal.
Additional slices of crispy baguette: Make it a meal by serving your Caesar salad with plenty of warm baguette slices.
Lime agua fresca or ice-cold beer: a refreshing beverage helps balance the rich flavors of the Caesar salad.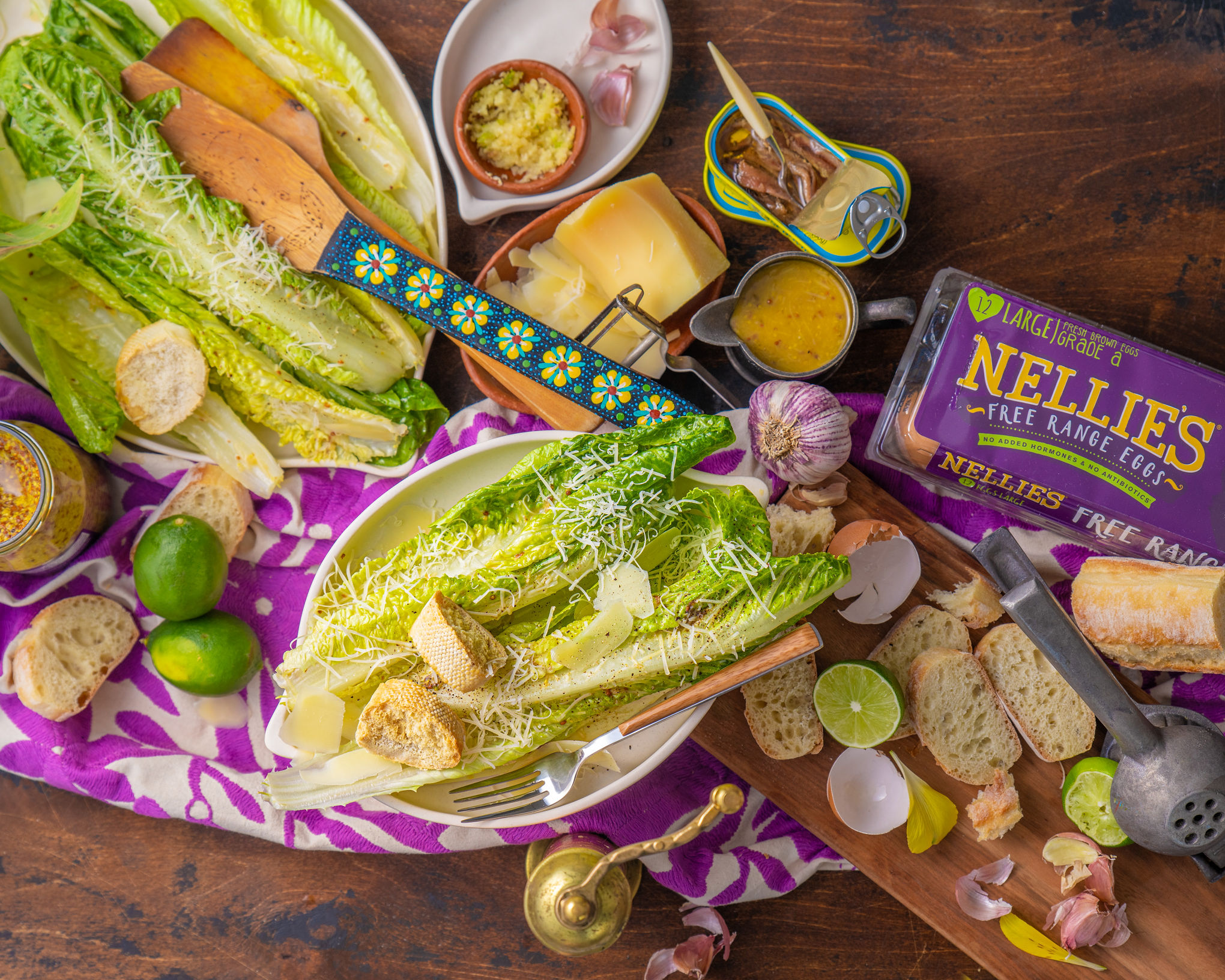 TIPS, TRICKS, AND SUBSTITUTIONS
Substitute whole romaine lettuce leaves with chopped romaine lettuce.
Instead of whole anchovies, use anchovy paste.
In place of Worcestershire sauce, use Jugo Maggie.
If you don't have limes, use lemons but remember that the original recipe calls for limes!
Dijon mustard can be replaced with regular or whole-seeded mustard if you're in a pinch.
If you don't have time to slice and bake a baguette, use good-quality croutons.
HOW TO STORE
It's best to refrigerate and store the salad dressing separately and only mix it in just before serving to prevent the salad from becoming soggy. To keep the lettuce fresh, store it in a plastic bag with a paper towel to absorb excess moisture. Additionally, croutons should be stored separately to maintain their crunchiness.
FREQUENTLY ASKED QUESTIONS
Which restaurant in Tijuana invented the Caesar salad?
Caesar's is a restaurant on Avenida Revolución in Tijuana, Mexico, famous as the home of the Caesar salad.
Is Caesar salad healthy?
Caesar salad can be a healthy meal option if made using the original Tijuana dressing recipe, with fresh ingredients. Store-bought Caesar salad dressing is high in calories and fat, so it's best to make it from scratch.
Can Caesar salad be made without anchovies?
Yes, Caesar salad can be made without anchovies although they impart a delicious and distinctive flavor in this recipe, without being detected by even the pickiest of palates.
LOOKING FOR MORE INSPIRATION?
Sweet Citrus Salad with Mexican Vanilla Bean Simple Syrup
Going Green with Cactus Ceviche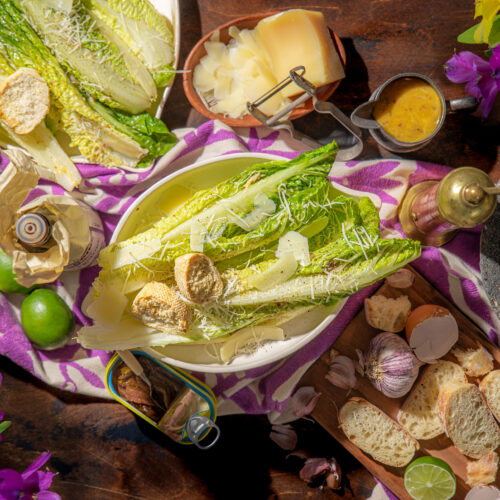 Tijuana Caesar Salad
The Tijuana Caesar salad is a classic dish made with romaine lettuce, parmesan cheese, crunchy croutons and a light and creamy dressing.
Equipment
Knife and cutting board or molcajete (mortar and pestle)

Medium bowl (glass, wooden, or plastic will work)

Whisk

Large bowl or container big enough to mix whole romaine lettuce leaves

Large wooden spatulas or tongs

Serving platter
Ingredients
3

heads of romaine lettuce

about 30 leaves

2

ounces

anchovies in olive oil or 2 tablespoons anchovy paste

1

small clove garlic

minced

1

teaspoon

Dijon mustard

whole grain, coarse ground, or creamy will work

2

tablespoons

Worcestershire sauce

2

tablespoons

lime juice

from about 1-2 limes

1

Nellie's Free Range Egg

yolk only (see notes)

½

cup

extra virgin olive oil

2

tablespoons

freshly grated parmesan cheese plus more for garnishing
GARNISHES
Black pepper

freshly ground

Parmesan cheese

grated or shaved

Baguette

sliced and rubbed with garlic and baked until crisp, about 10 minutes
Instructions
Clean the romaine lettuce leaves and keep them crisp in the refrigerator while you prepare the salad dressing.

If using whole anchovies, reserve the olive oil and mince the anchovies or using a molcajete, grind them with the olive oil until they form a thick paste. Add anchovies to a medium bowl and whisk together with garlic, Dijon mustard, Worcestershire sauce, lime juice, and egg yolk.

Slowly add a steady stream of olive oil while continuing to whisk ingredients, until everything is well blended.

Transfer dressing into a larger bowl and mix in 2 tablespoons of grated parmesan cheese. Add whole romaine lettuce leaves to the bowl and using tongs, gently toss them in the dressing until each leaf is well-coated.

Serve on a platter and top with freshly ground black pepper, additional parmesan cheese, and crispy baguettes.
A Note from Lola
Working with raw eggs: The reason I love this salad is because of its simplicity and while the ingredients required to make it are pretty straightforward, no single flavor should stand out. Because this recipe calls for a raw egg yolk, which helps emulsify the dressing and gives it a rich flavor, it's important to use the highest quality eggs; preferably from free range hens that spend their days on pasture. Using anchovies, Nellie's Free Range Eggs, fresh lime (not a lemon!) juice, olive oil, and a few other ingredients, you can prepare the best homemade Caesar salad this side of the border.
Pick the right salad bowl or platter: It's quite an experience to see the elegantly dressed servers prepare a Caesar salad tableside in Tijuana and after making it at home, I realized the importance of the huge wooden bowl they use. First, it serves as the mixing bowl where all of the ingredients are minced, chopped, and mixed, before tossing in the lettuce leaves to coat them with the dressing.
Properly dress the salad: I tried drizzling the salad dressing over the lettuce and it just doesn't work. A large bowl, with the salad dressing already in it, is essential in order to properly coat each leaf. If you're like me and don't have an enormous wooden bowl, you can make the dressing in a regular bowl with a whisk, and then add it to the largest container or bowl that you have when it's time to dress your lettuce.
A NOTE FROM NELLIE'S FREE RANGE EGGS: "Nellie's Free Range Eggs are not pasteurized, so we cannot recommend that they be eaten raw. To safely pasteurize your eggs at home simply place the eggs in a pot of water and heat on the stovetop until the water reaches 140F. Heat the eggs submerged in water at 140F, and no higher than 142F, for 3 minutes before removing from the hot water and rinsing with cold water."
Nutrition
Calories:
324
kcal
Carbohydrates:
4
g
Protein:
9
g
Fat:
31
g
Saturated Fat:
5
g
Polyunsaturated Fat:
4
g
Monounsaturated Fat:
21
g
Trans Fat:
0.01
g
Cholesterol:
61
mg
Sodium:
990
mg
Potassium:
271
mg
Fiber:
1
g
Sugar:
1
g
Vitamin A:
1930
IU
Vitamin C:
4
mg
Calcium:
106
mg
Iron:
2
mg
324
LOVE THIS RECIPE?
Leave a comment below or tag me on social media @lolascoina
Many thanks to Nellie's Free Range Eggs for sponsoring this post. As always, the recipe and opinions shared about these products are my own.
To view the full lineup of Nellie's Free Range products, egg recipes, or to view a store locator, visit nelliesfreerange.com.
Originally Published August 31, 2022 // Photography + Styling: Cacey McReavy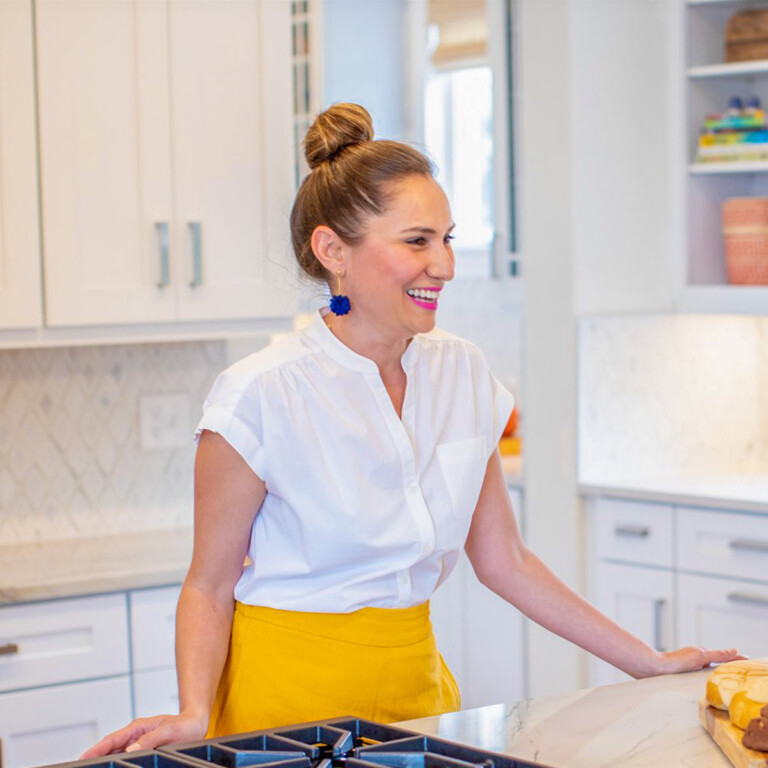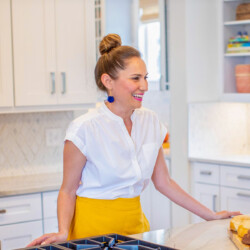 Lola Wiarco Dweck
Lola is a Mexican-American recipe developer, writer, and cooking instructor who loves sharing her culture with the world. Growing up in California and spending summers in Mexico, Lola celebrates her family's Mexican recipes and vibrant culture through Lola's Cocina.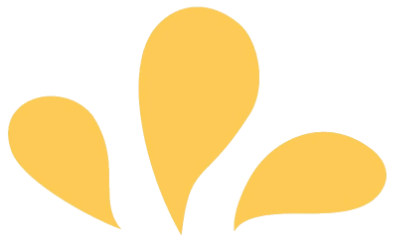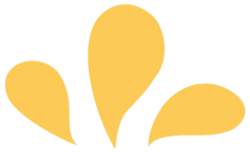 Sign up for ¡Hola de Lola!