¡Viva la Vida! A Toast to Watermelon Agua Fresca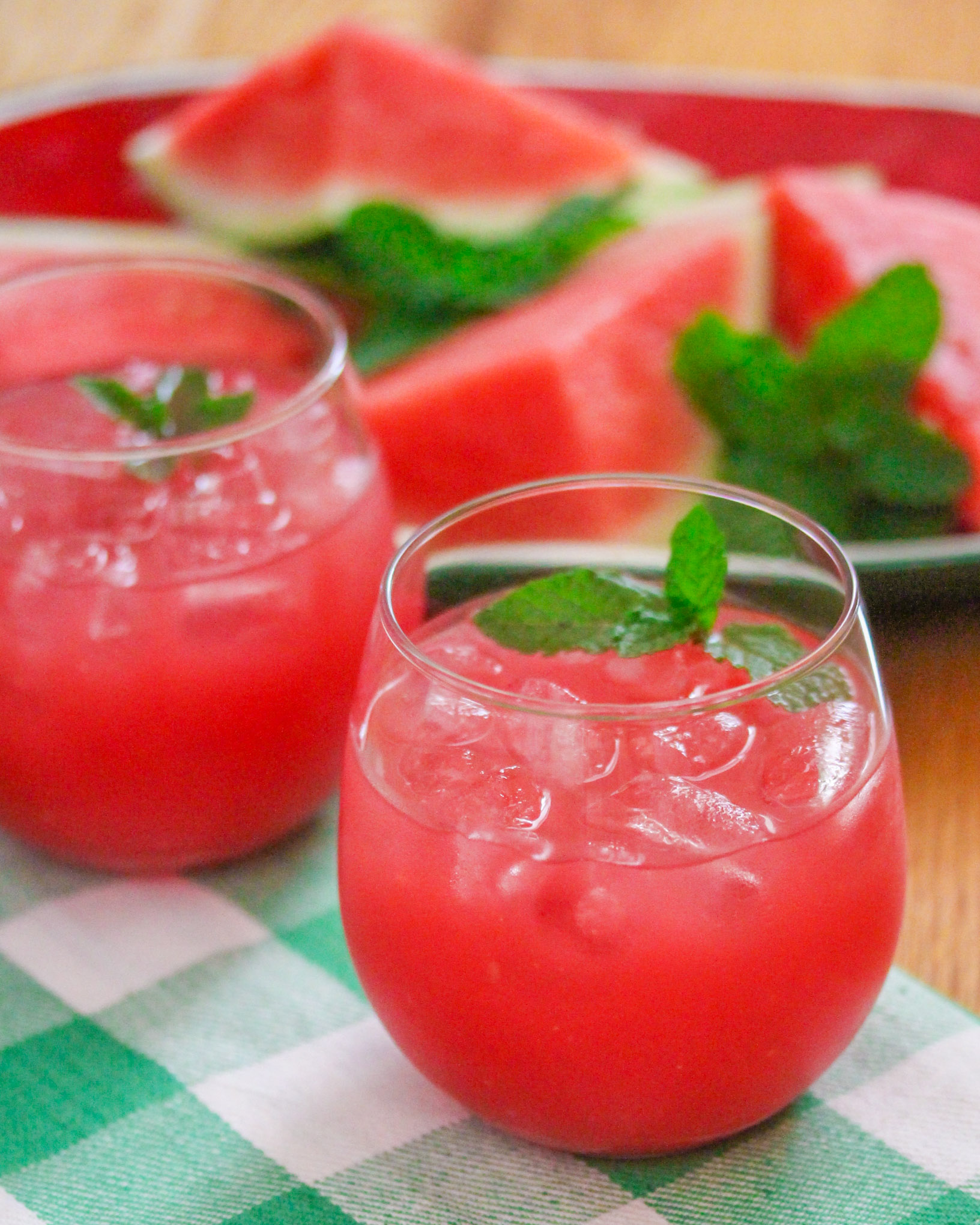 Nothing says backyard barbeque like homemade ribs, mac and cheese and a big jarra of my Watermelon Agua Fresca — and that's exactly what's on the menu for my sister Ivana's 25th birthday bash tonight.

Two years ago I had the unique opportunity to travel throughout Mexico and research cooking schools outside of the popular food-lover's destination, Oaxaca. It was in the charming city of Morelia, Michoacan that I was able to mix business with pleasure as my mother and sister joined me on my culinary investigation. Here, we took a private cooking class with Cynthia Martinez, chef and owner of the adorable San Miguelito restaurant and operator of Zirita Taller de Experiencias Culinarias, one of the most beautiful cooking schools in all of Mexico!
I have found that traveling always offers opportunities to learn something new about your travel partners as well as the destination you are visiting. It's a matter of fact it was on this trip to Morelia that I learned about my sister Ivana's affinity for watermelon agua fresca. Therefore, it is only appropriate that I commemorate our travels together and her birthday by showcasing this exquisite drink! To 25 years of life, Ivana, and in the words of the late Frida Kahlo, "Viva la Vida!"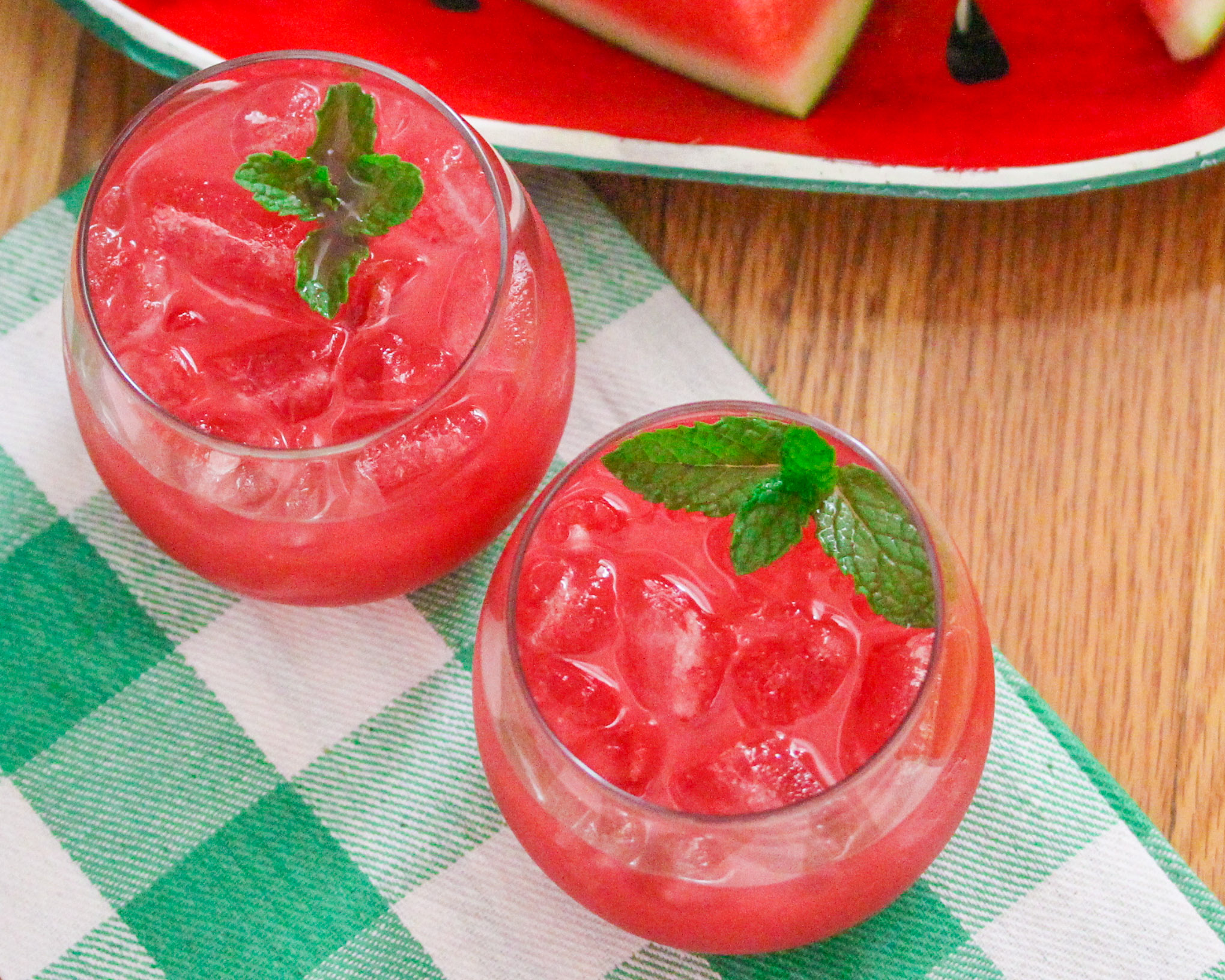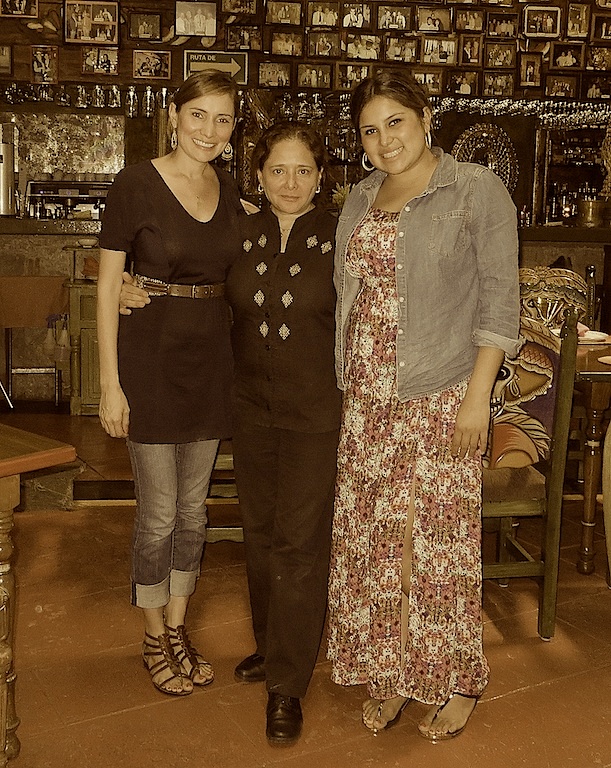 Here we are celebrating Ivana's 23rd birthday two years ago with Chef Cynthia Martinez at her restaurant, San Miguelito in Morelia, Michoacan. The private cooking class and lunch with Cynthia were unforgettable experiences!

San Miguelito Restaurant
Address: Perif. Paseo de La Republica S/N, Fracc. La Loma, 58290 Morelia, MICH, Mexico
Phone: +52 443 324 2300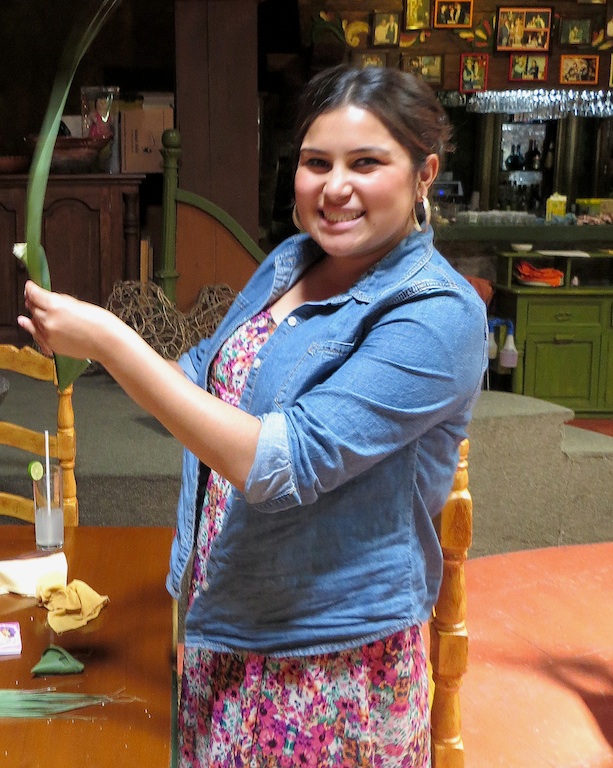 Ivana learned how to wrap corundas, triangular tamales wrapped in green corn leaves that are typical of Morelia.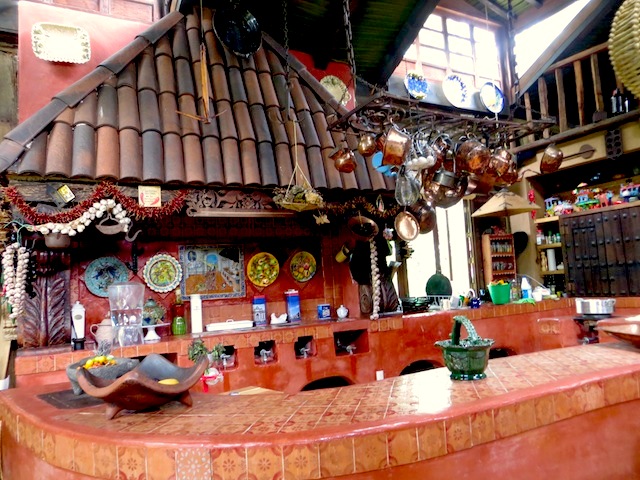 Zirita Taller de Experiencias Culinarias
Address: Circuito de los Manzanos 250 Arcos de la Cascada, Col. San Jose del Cerrito, 58341 Morelia, Michoacán, Mexico
Phone: +52 443 312 8747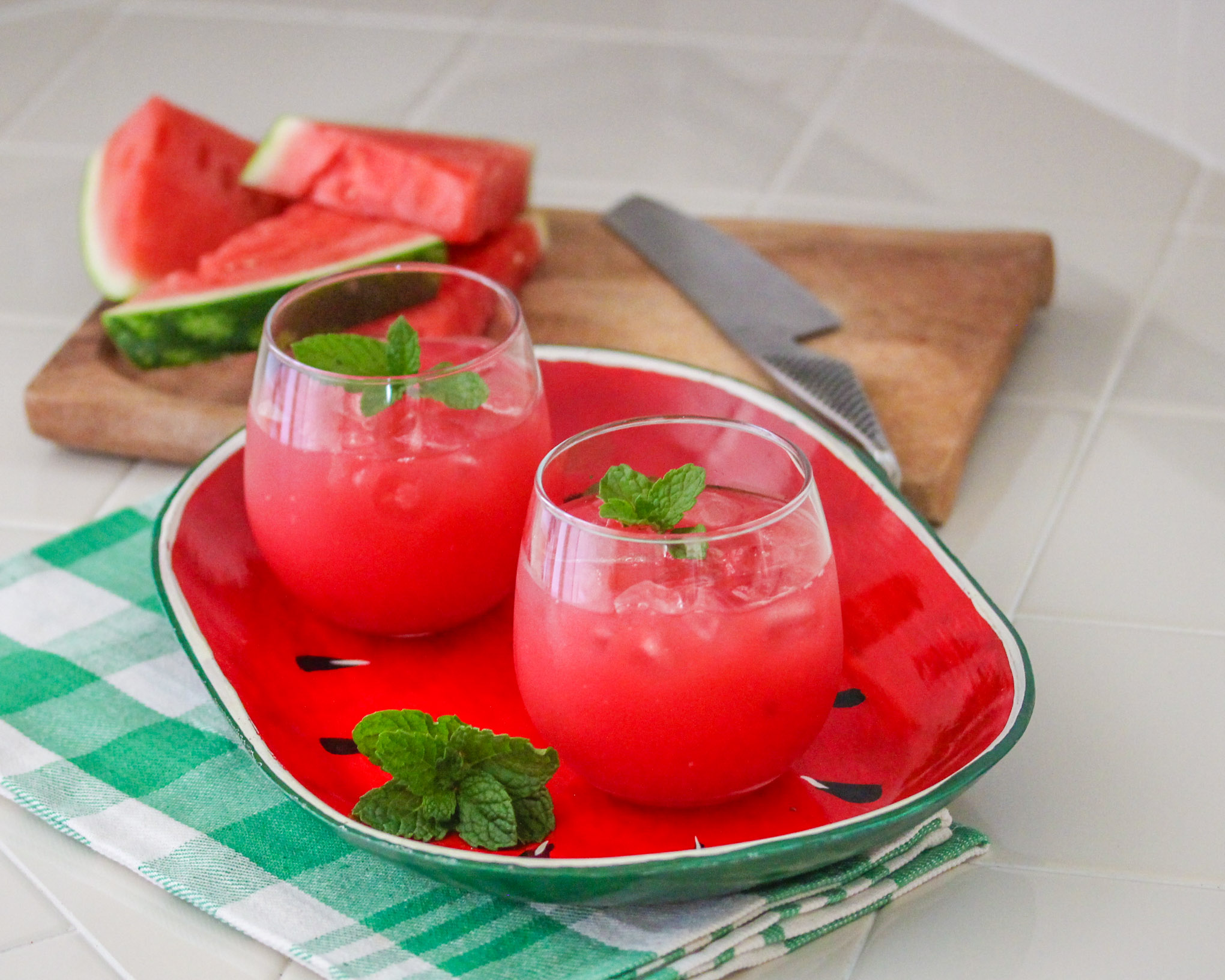 Now back to our agua de sandía…
Ingredients
8 cups watermelon cubed (about ½ of a medium-sized watermelon)
5 cups water
½ cup sugar (or to taste)
¼ cup fresh mint or basil minced (optional)
Preparation
Working in batches, blend watermelon, sugar, and water on medium setting for 60 seconds.
Chill and serve over ice. Garnish with fresh mint or basil leaves.
Note: Mint and basil are not traditionally used much in Mexican cooking, but they can enhance the flavors in many recipes, like this one! Sometimes I replace the sugar in this recipe with a mint simple syrup. Simply dissolve 2 cups of granulated sugar with 2 cups of water and bring to a boil. Stir in 1 packed cup of fresh mint leaves and simmer for 5 minutes. Allow to cool, strain, and sweeten to taste!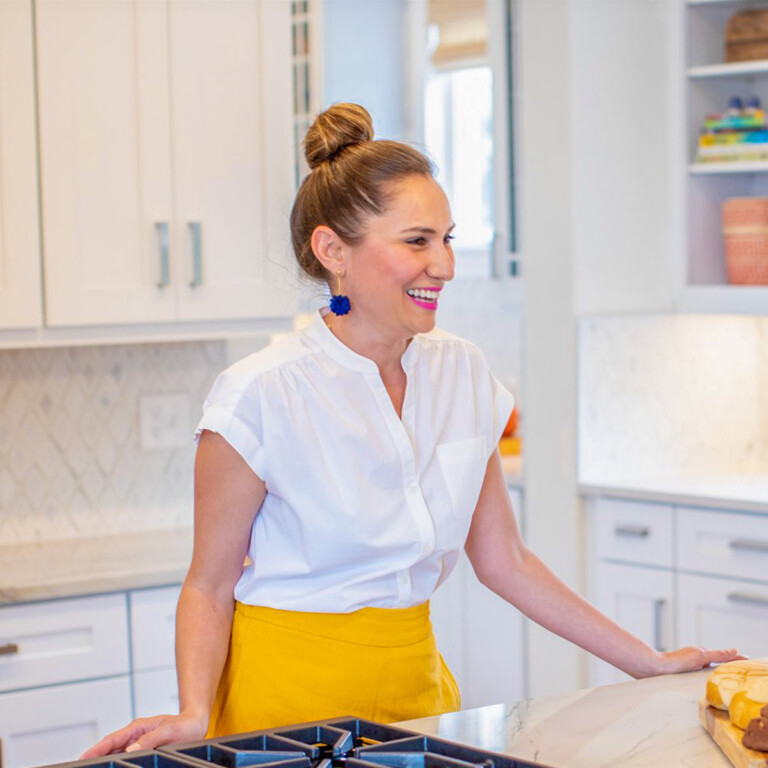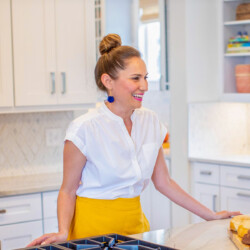 Lola Wiarco Dweck
Lola is a Mexican-American recipe developer, writer, and cooking instructor who loves sharing her culture with the world. Growing up in California and spending summers in Mexico, Lola celebrates her family's Mexican recipes and vibrant culture through Lola's Cocina.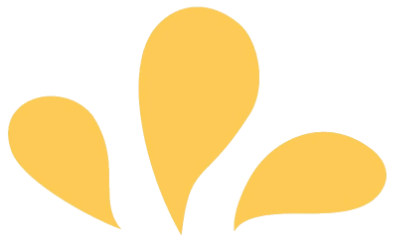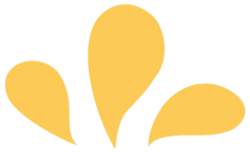 Sign up for ¡Hola de Lola!