Agua Fresca de Horchata with Cantaloupe Seeds
This week I returned from a month-long trip to Oaxaca where I did my fair share of shopping and eating. Amado attended a local preschool because I wanted him to be immersed in Spanish and he thrived. We spent our afternoons exploring restaurants and food stands, mercados, and sometimes even new pueblos. Our Friday afternoons consisted of tasting new fruits, nieves, and aguas frescas at the Friday tianguis (open-air market) at El Llano Park. As with all of my trips to Mexico, I came home inspired with new ideas and recipes.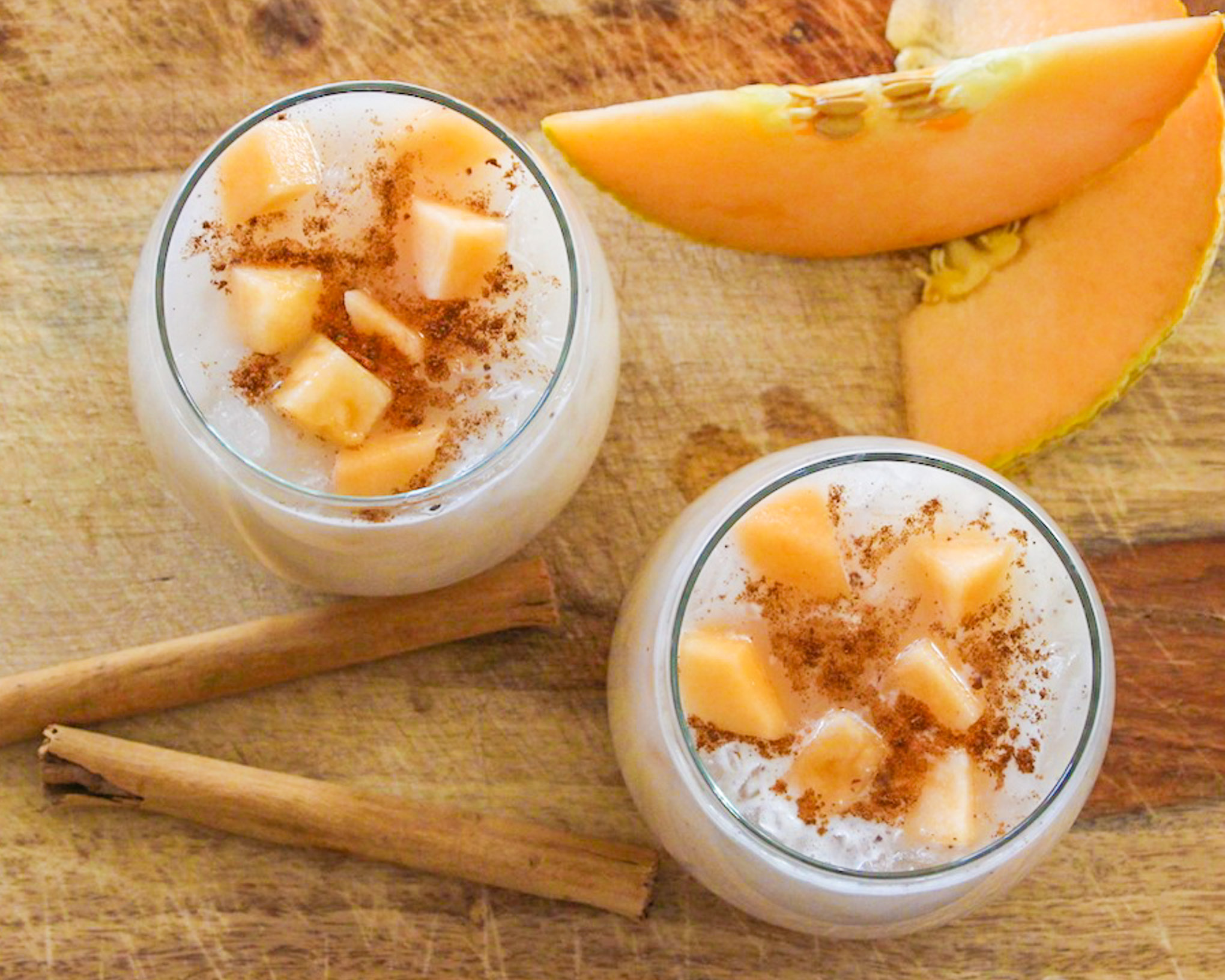 Today I'm sharing a classic agua de horchata recipe, with a twist. My tía Haydeé adds pepitas de melón (cantaloupe seeds) to her recipe for flavor and nutritional punch – they're rich in potassium, fiber, antioxidants, and vitamins A, B, C, and E. You can toss them into smoothies as well. I like to garnish my agua de horchata with freshly chopped cantaloupe because it's delicious to eat once you've enjoyed your drink. Stay tuned for more recipes, photos, interviews, and travel stories inspired by Oaxaca!
Ingredients
1½ cups long-grain rice
2 Mexican cinnamon sticks, about 5-inches long
8 cups water, divided
¾ cup granulated sugar (or to taste)
Seeds from one cantaloupe
Ground cinnamon (optional)
Preparation
Add 3 cups very hot water to rice and cinnamon in a bowl and cover. Set aside for at least 4 hours or overnight.

Blend rice, cinnamon, sugar, cantaloupe seeds, and water used for soaking on medium setting for about 60 seconds.

Strain through a very fine-mesh sieve into a large pitcher and reserve rice for second round of blending. Add reserved rice to blender, and blend with remaining 5 cups water. Strain once again. Discard rice.

Mix, taste, and adjust sugar if necessary. Chill and mix well before serving over plenty of ice.  Garnish with chopped cantaloupe and ground cinnamon.

Note: Be careful not to over blend the rice. Also, it is important that you use a very fine sieve otherwise your horchata may come out chalky! Always remember to mix before serving, as rice tends to settle at the bottom when sitting.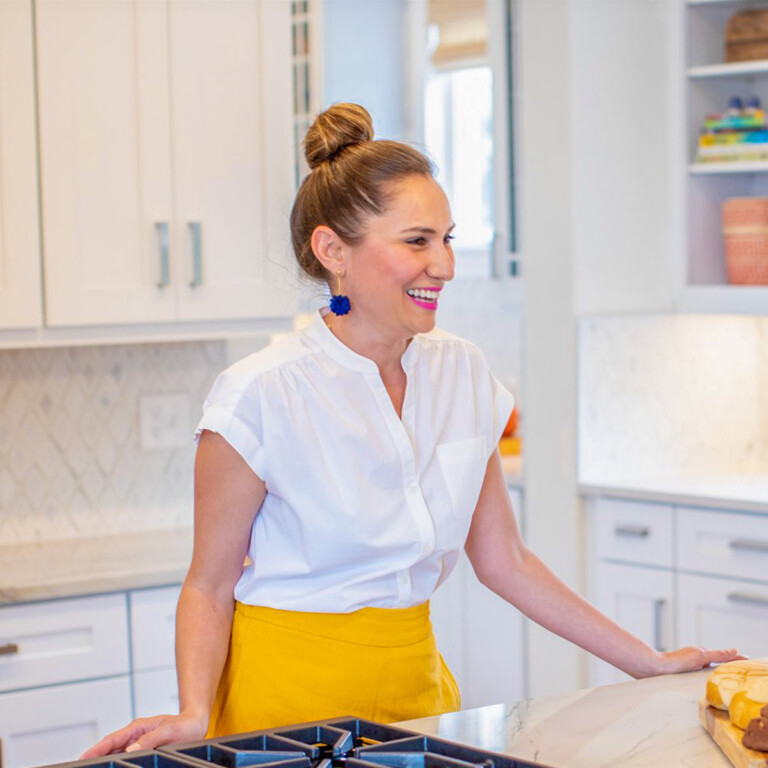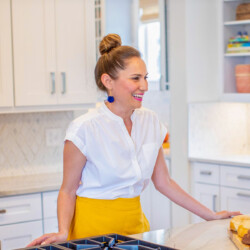 Lola Wiarco Dweck
Lola is a Mexican-American recipe developer, writer, and cooking instructor who loves sharing her culture with the world. Growing up in California and spending summers in Mexico, Lola celebrates her family's Mexican recipes and vibrant culture through Lola's Cocina.