Jack and the Bean Salad by What a Good Eater!
This week I participated in a virtual dinner party hosted by Amy Godiwalla and Alessandra Macaluso, authors of What a Good Eater! cookbook and blog. Twenty bloggers from throughout the country prepared fresh and delicious recipes from this family-friendly cookbook and shared them online with their readers. I made a flavorful (and super easy!) bean salad that our entire family enjoyed.
About the Cookbook
What a Good Eater! includes nutritious recipes for babies and toddlers that introduce different flavors, herbs, and spices, in order to promote well-rounded eating habits right from the start. What I love most about this cookbook is that many of the recipes are adult-friendly, which makes them perfect for our entire family to enjoy. I know Amy personally and her sons are two of the best little eaters in town, which leads me to believe that she's definitely doing something right when it comes to cooking and introducing new foods to her boys!
About the Recipe: Jack and the Bean Salad
This nutrition-packed bean salad was inspired by a recipe Amy's sister-in-law served at Thanksgiving one year. Everyone loved it, including the kids! Since I'm always looking for ways to introduce protein into Amado's diet, this colorful bean medley got my attention. Beans offer a unique protein-fiber combination that cannot be found in meat or any other food group.
The recipe was so quick and easy to make (it took us a grand total of five minutes!) that my little kitchen helper was able to do most of the work.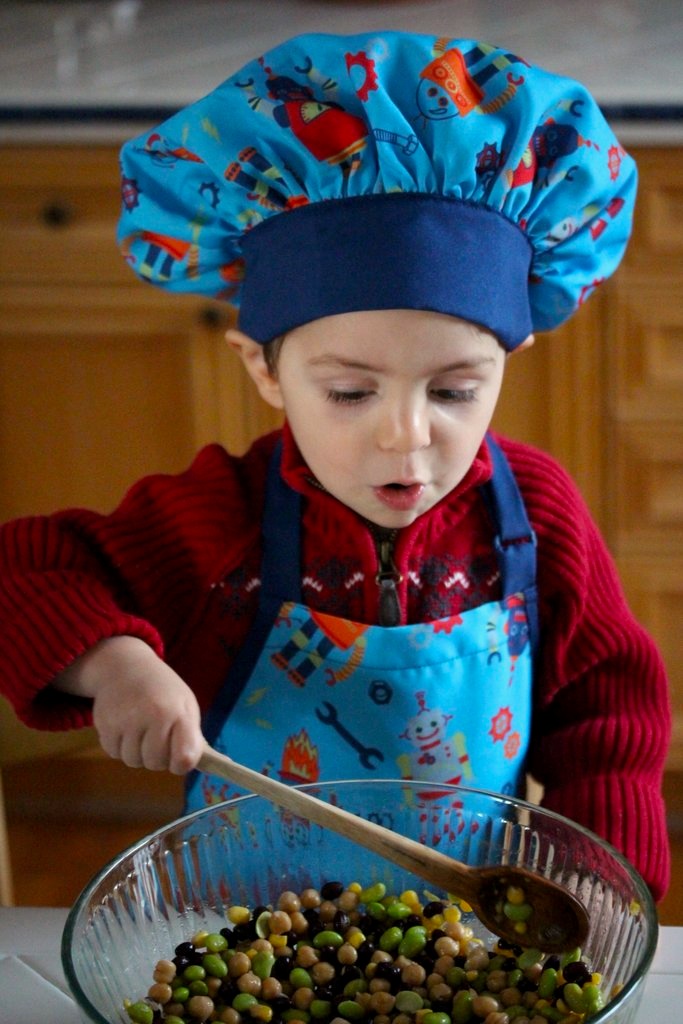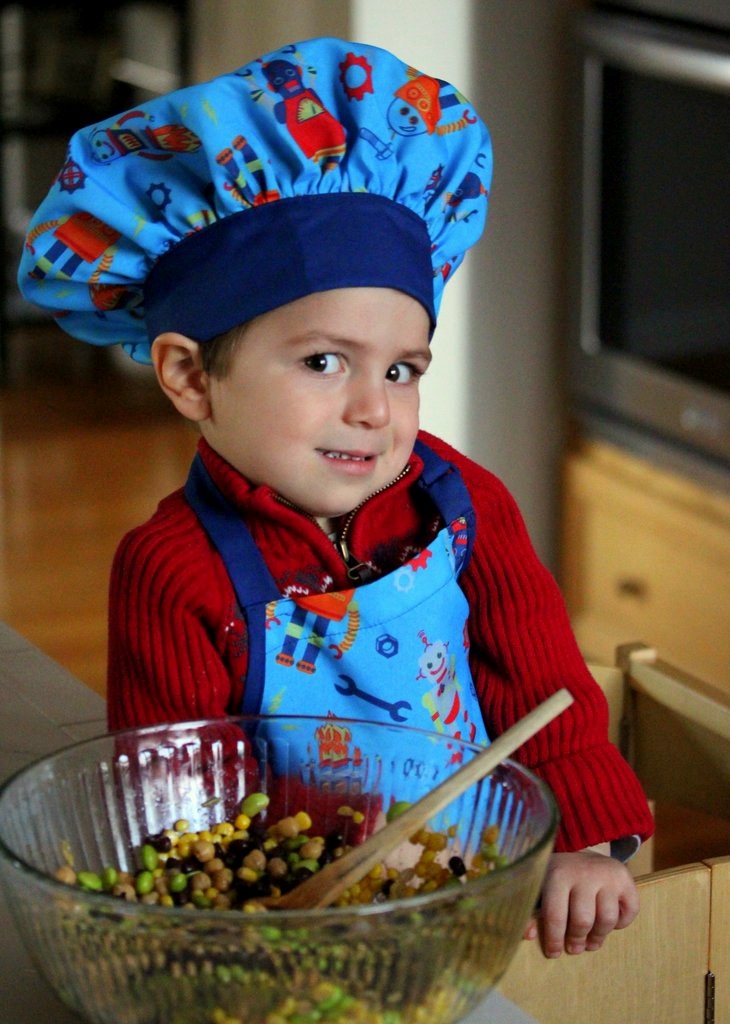 I love the tangy vinegar dressing combined with the sweet corn and different textured beans – it's perfect with a side of eggs for breakfast or pita bread and cheese for lunch.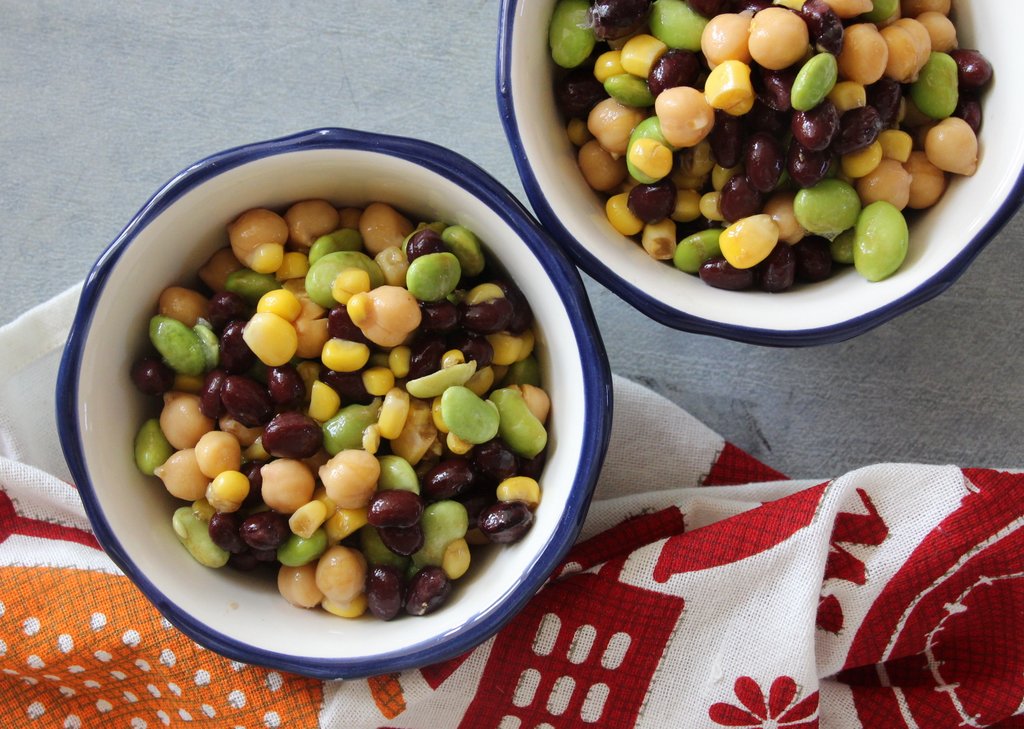 Ingredients
15 oz. canned black beans
15 oz. canned garbanzo beans
16 oz. frozen edemame, preferable organic, straight from the freezer
16 oz. frozen corn, preferable organic, straight from the freezer
2 tablespoons extra virgin olive oil
2 tablespoons organic apple cider vinegar with the "mother"
1 ½ tablespoons balsamic vinegar
½ teaspoon kosher salt
Preparation
Place the black beans, garbanzo beans, frozen edamame, and frozen corn in a large colandar and rinse thoroughly with cool water to remove excess sodium. Drain thoroughly, then transfer the mixture to a large mixing bowl.

Add the oil, both vinegars, and salt to the bowl. Mix well and serve.
More What a Good Eater! Recipes:
Dance Party Chicken Nuggets | Full of Days
Kheema: Indian Ground Beef | Purposeful Nutrition: Healing with Food
Zucchini and Squash Bites with Rosemary | The Filled Lantern
Many thanks to the authors of What a Good Eater! for hosting this virtual dinner party and to Infinity Jars and Vidalia Chop Wizard for sponsoring this post. Opinions about the recipe and cookbook, however, are my own.
Save
Save
Save
Save
Save
Save
Save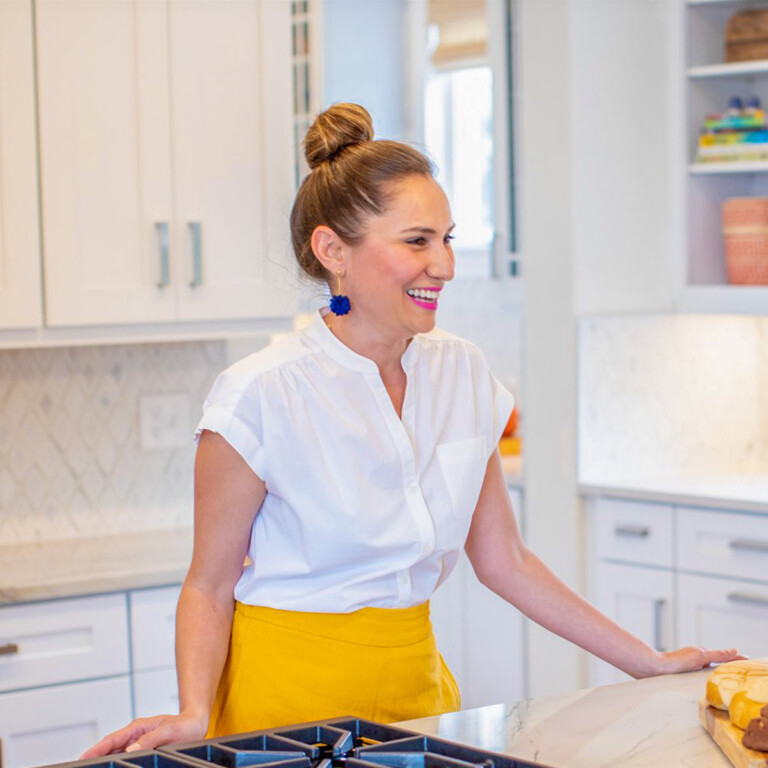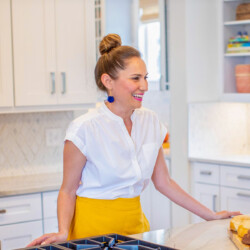 Lola Wiarco Dweck
Lola is a Mexican-American recipe developer, writer, and cooking instructor who loves sharing her culture with the world. Growing up in California and spending summers in Mexico, Lola celebrates her family's Mexican recipes and vibrant culture through Lola's Cocina.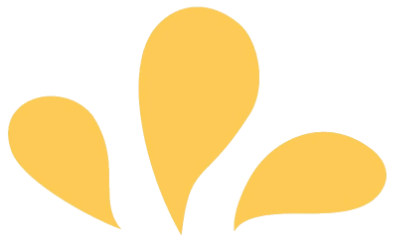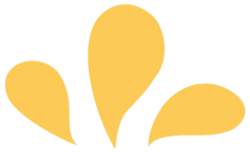 Sign up for ¡Hola de Lola!