Homemade Apple Bread | Pan Casero de Manzana
Road trips are wonderful adventures that oftentimes introduce pleasant surprises along the way! This summer I had the pleasure of hosting one of my very best friends, Ana (Doña Ana from 3 Ways to Spice Up a Mexican-Themed Wedding or Fiesta), and her mother in my new home. Yes, they made the trek all the way from California to Colorado just to spend time with little ol' me. Along with their unique roadside buys, they brought with them some of their very best recipes.
I am so excited to share one of Señora Zambrano's sweetest recipes, which she has lovingly prepared for her family for over 25 years. I added my own twist to her pan de manzana by topping it with sliced apples and honey to commemorate the Jewish New Year — it begins tonight at sundown. You see, it is customary in the Jewish tradition to dip sliced apples into honey and eat them as an expression of hope for a sweet new year. L' Shanah Tovah, may you all have a sweet new year!
Ingredients:
3 cups all-purpose flour, sifted
3 cups sugar
1/2 teaspoon salt
2 tablespoons ground cinnamon
1 teaspoon baking soda
1/4 teaspoon ground clove
1 teaspoon baking powder
1 1/4 cup oil (vegetable or canola oil work well)
2 tablespoons pure vanilla extract
4 large eggs
3 cups green apple chopped into small cubes
1 cup golden raisins
1 cup chopped pecans or walnuts
Preparation:
Preheat oven to 325 degrees.

Grease a 13 x 9 inch glass baking dish and then set it aside. I like to use a combination of butter and flour to grease my dish.

In a large bowl, mix dry ingredients: flour, sugar, salt, cinnamon, baking soda, clove, and baking powder.

Using a hand mixture, gradually add in oil, vanilla extract, and eggs. Once dry and wet ingredients are well blended after approximately 60 seconds, add chopped apples, raisins, and chopped nuts. Mix for another 45 seconds or until all ingredients are well blended.

Add mixture to greased baking dish.

Bake at 325 degrees for one hour, or until you are able to insert a toothpick into the middle of the bread and it comes out clean. At this point, the top of your bread should be somewhat crispy, but the inside will remain moist.

Allow to cool, and then slowly invert onto a separate rectangular dish. Use a butter knife to loosen the edges before flipping it.


Serve with a dusting of powdered sugar, sliced apples, and a drizzle of honey.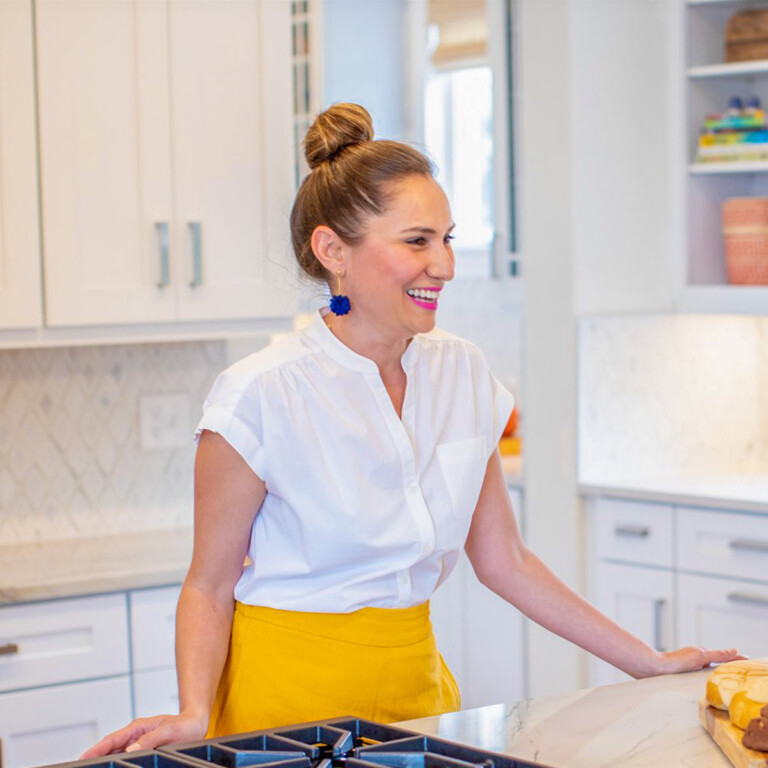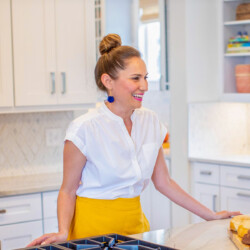 Lola Wiarco Dweck
Lola is a Mexican-American recipe developer, writer, and cooking instructor who loves sharing her culture with the world. Growing up in California and spending summers in Mexico, Lola celebrates her family's Mexican recipes and vibrant culture through Lola's Cocina.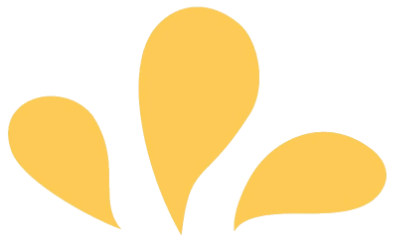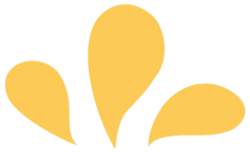 Sign up for ¡Hola de Lola!