Easy DIY Buñuelos + DIY Edible Calavera Ornaments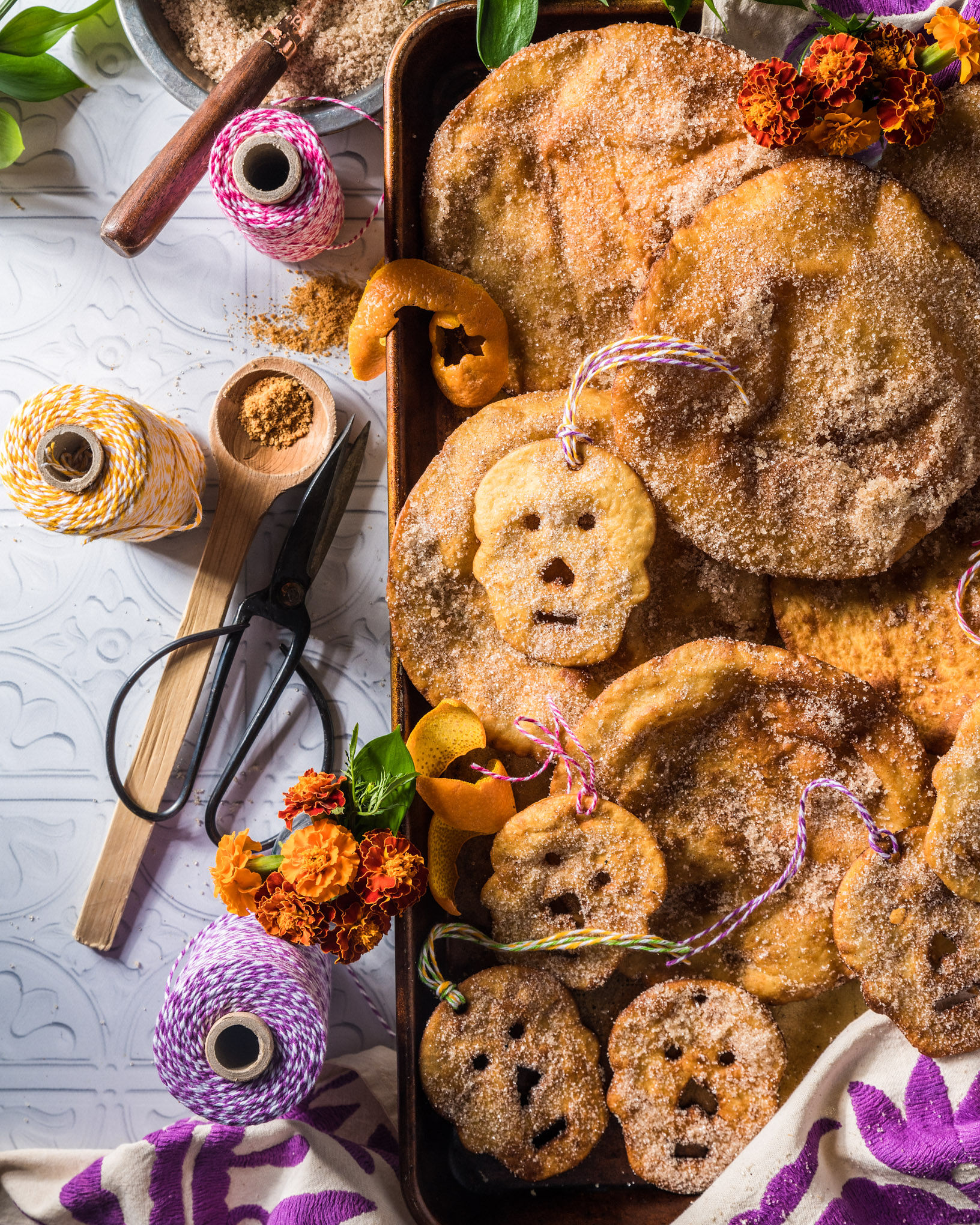 Día de los Muertos is one of the most vibrant and festive cultural traditions that my family celebrates this time of year. It is an opportunity to invoke the spirits of our loved ones who have passed by decorating altars, preparing their favorite foods, and playing music in honor of their memories. My children especially enjoy making and decorating calaveras de azucar in any form while I focus my energy on creating an ofrenda that outdoes last year's. This Day of the Dead I am excited to share that I've created a recipe that invites sweetness into our home as we gather around the altar and reminisce about our dearly departed.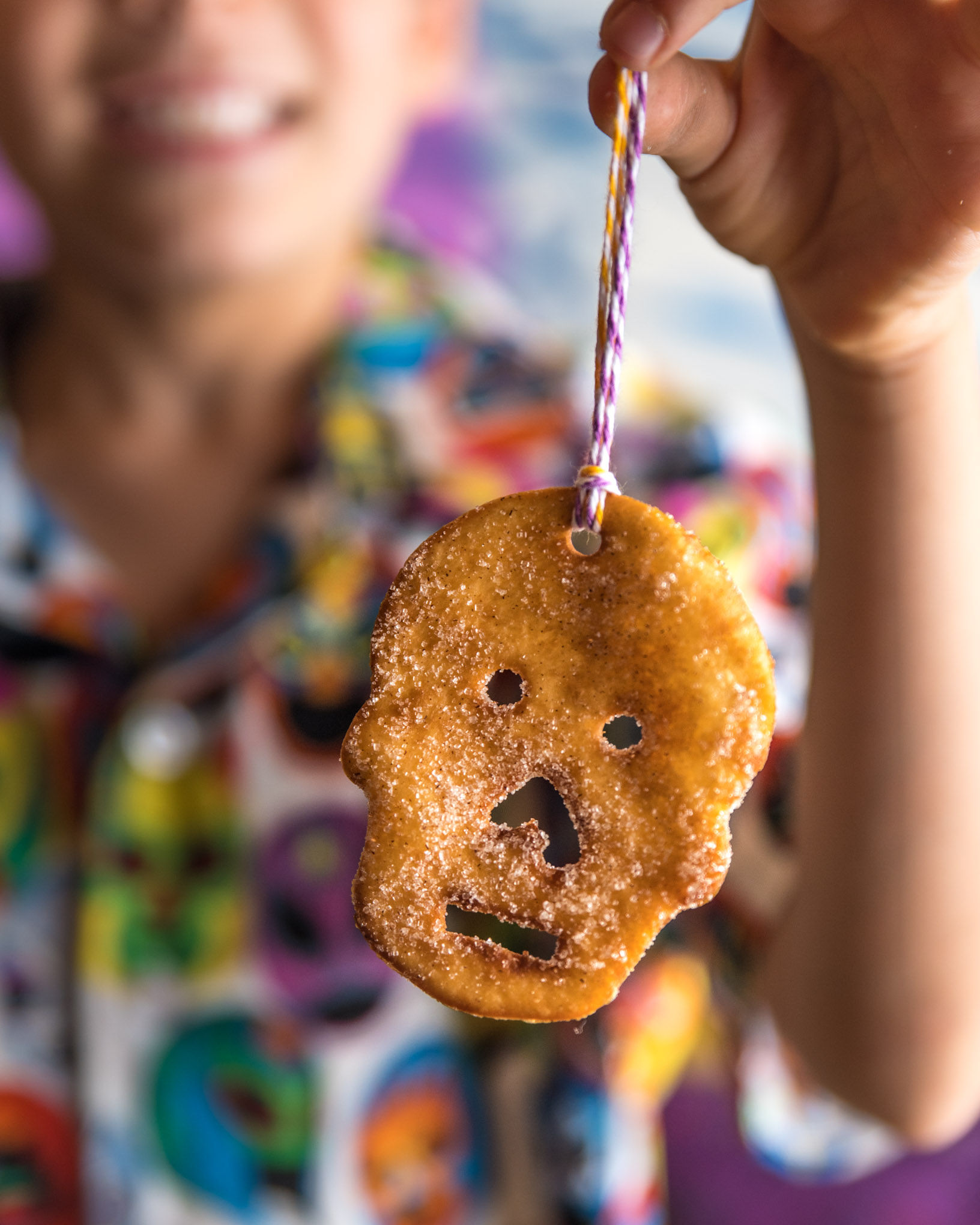 I've transformed flour into these sweet edible creations that the whole family will enjoy this holiday season.
WHAT ARE BUÑUELOS?
Traditional buñuelos are made by hand, with a flour dough that is stretched until it is paper thin before it is fried. They're somewhat labor intensive, so we made an easy version that is approachable for even novice cooks.
HOW TO USE CALAVERA ORNAMENTS
A few years ago, I began to incorporate a "tree of life" into my Día de los Muertos decor, where we display photos, Mexican tin ornaments, and edible "buñuelo" ornaments in the shape of calaveras de azucar that we make out of flour tortillas.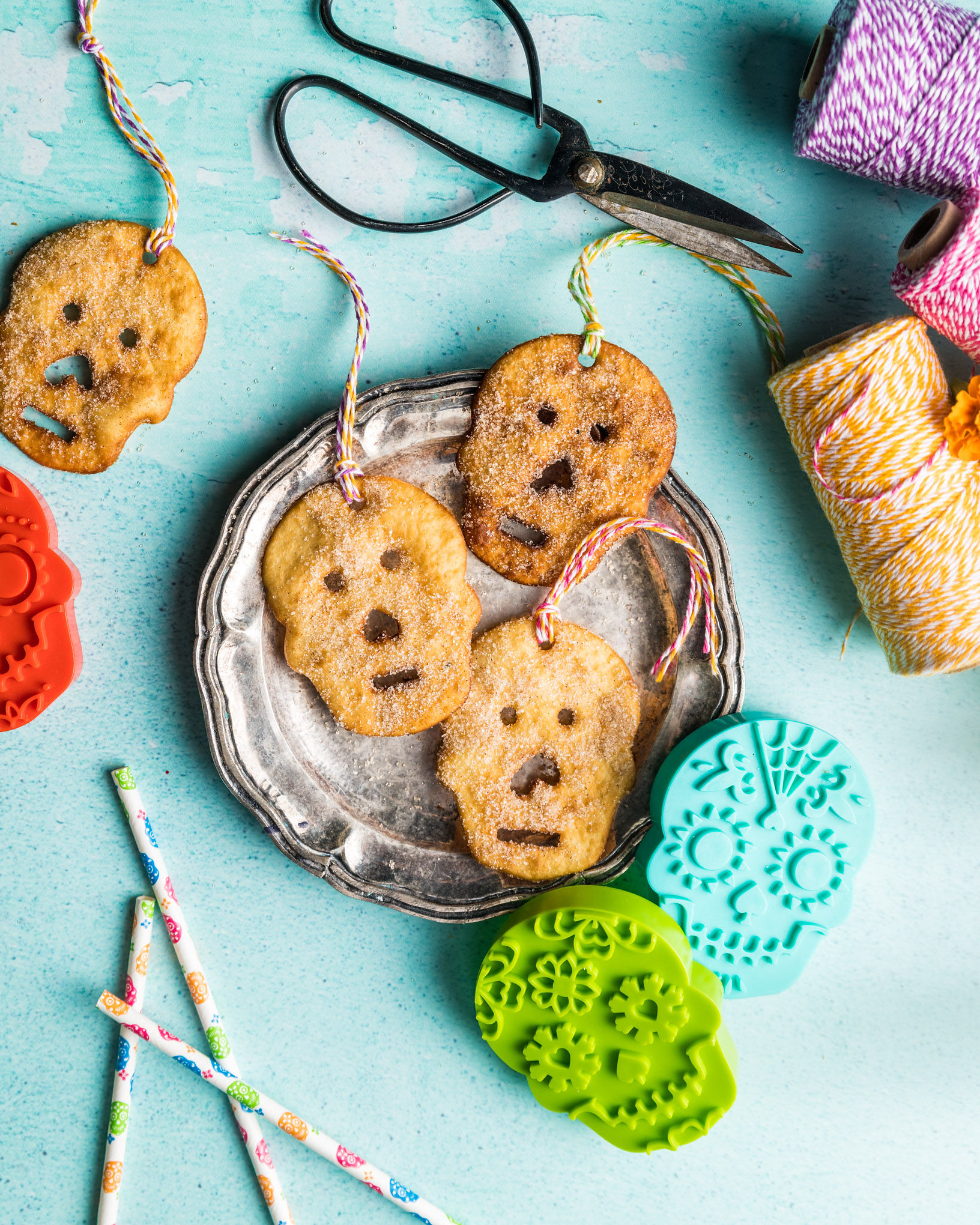 WHAT ARE CALAVERAS DE AZÚCAR?
Calaveras de azúcar or sugar skulls represent the friendly faces of the spirits being honored and their individual personalities. They can be made out of sugar, chocolate, paper mâché, wood, or any other material. In pre-Columbian times, Aztecs used amaranth seeds instead of sugar to make the skulls. Edible skulls are often consumed by kids after the celebration and are an example of a Mexican's ability to celebrate, mock, and play with the notion of death.
Flour are the star ingredient in this recipe, and with simple tweaks, we are able to create a little something for the adults, and a fun edible craft for the kids.
If Day of the Dead is a new holiday to you, I invite you to take part in this age-old tradition. Create an altar or tree of life that honors someone you love who is no longer here physically. Then if you're so inclined, make that person's favorite dish and these buñuelos – as food and sweet treats are always left out to welcome the spirits after their long journey. And stay tuned because soon I'll be sharing a decadent spice-infused piloncillo syrup that pairs perfectly with these buñuelos.
INGREDIENTS FOR BUÑUELOS
1 20-pack La Banderita Flour Tortillas (the smaller size is perfect for this recipe!)
1 cup pure cane sugar
1 tablespoon ground cinnamon
1 cup oil
KITCHEN SUPPLIES, TOOLS, AND EQUIPMENT
Cast-iron or stainless steel pan for frying
Tongs
Sugar skull cookie cutters
Baker's twine or colorful yarn
Small, sharp knife
Straw
Baking sheet or large plate for draining oil
Paper towels for draining oil
HOW TO MAKE BUÑUELO ORNAMENTS
Using your cookie cutter, cut as many sugar skulls out of each tortilla as you can. You should be able to get two out of the small family-pack size tortillas and more out of the larger ones. With the end of the straw, cut out two circles for the eyes. Using a knife, create an upside-down heart for the nose and a thin rectangle for the mouth. Be sure to make a hole at the top of each sugar skull if you'll be hanging them as ornaments. This is where you'll thread the twine. Skip this step if you're making these to enjoy immediately. You can leave a few tortilla intact if you'll be making a few full-sized buñuelos.
In a shallow dish or plate, mix sugar and cinnamon and set aside. Then line baking trays with paper towels. Have your calaveras and whole tortillas nearby.
Heat oil on medium-high flame in frying pan. Allow to get hot – tortilla should sizzles when placed in oil. When frying whole tortillas, start frying one at a time until golden and crispy, approximately 15 seconds on each side. Drain excess oil back into frying pan and immediately coat on both sides with sugar-cinnamon mixture. You may need to spoon it onto the tortilla to cover well. Shake off excess sugar and gently place onto lined baking sheet. When done frying whole tortillas, continue the same process with sugar skulls. These are smaller and will fry much quicker, so be sure not to burn them. They should only require about five seconds of frying time on each side.
Enjoy warm or thread baker's twine through sugar skulls to display as ornaments!
Be sure to check out the following blog posts – all by yours truly – to learn more about this beautiful holiday and tradition. You can also download my free Día de los Muertos printable here.
Day of the Dead: A Celebration of Life!
Day of the Dead: Passing on Cultural Traditions from One Generation to the Next
3 Foods Associated with Day of the Dead
Sugar Skulls and Spirits: Decoding the Symbolism of Altar Items
3 Fun Day of the Dead Projects
40 Lively Recipes to Celebrate Day of the Dead
3 Bilingual Books to Teach Children about Day of the Dead
10 Creative Crafts for Day of the Dead
3 Day of the Dead Altars to Die For
---
To view the full lineup of Ole Mexican Food products or to view a store locator, visit olemex.com.
Many thanks to Ole Mexican Foods for sponsoring this post. The recipe and opinions shared about these products are my own. #OleMexicanFoods #TortillasLaBanderita #DiadeLosMuertos
Photography + Styling: Cacey McReavy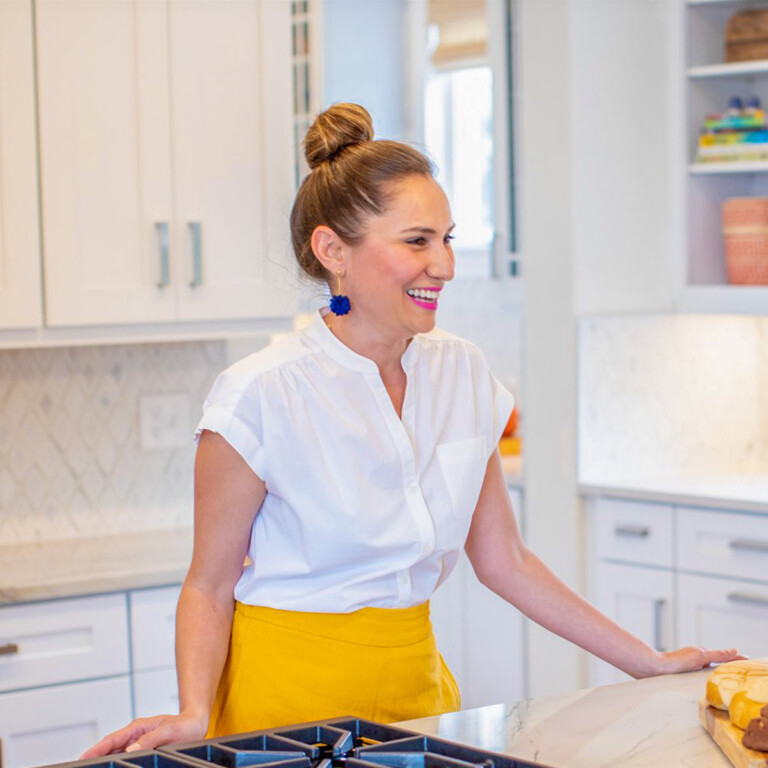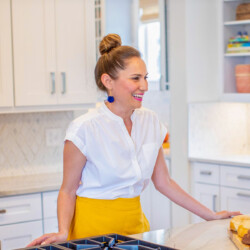 Lola Wiarco Dweck
Lola is a Mexican-American recipe developer, writer, and cooking instructor who loves sharing her culture with the world. Growing up in California and spending summers in Mexico, Lola celebrates her family's Mexican recipes and vibrant culture through Lola's Cocina.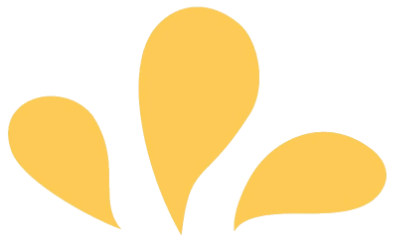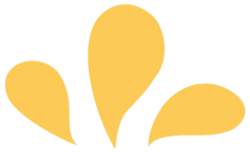 Sign up for ¡Hola de Lola!