Mexican Chocolate Ice Cream to Die For
National Chocolate Day is observed on October 28 and celebrates all things chocolate. Cacao, which has been cultivated for at last three thousand years, is grown in Mexico and other parts of the world and is the key ingredient in America's favorite flavor: chocolate.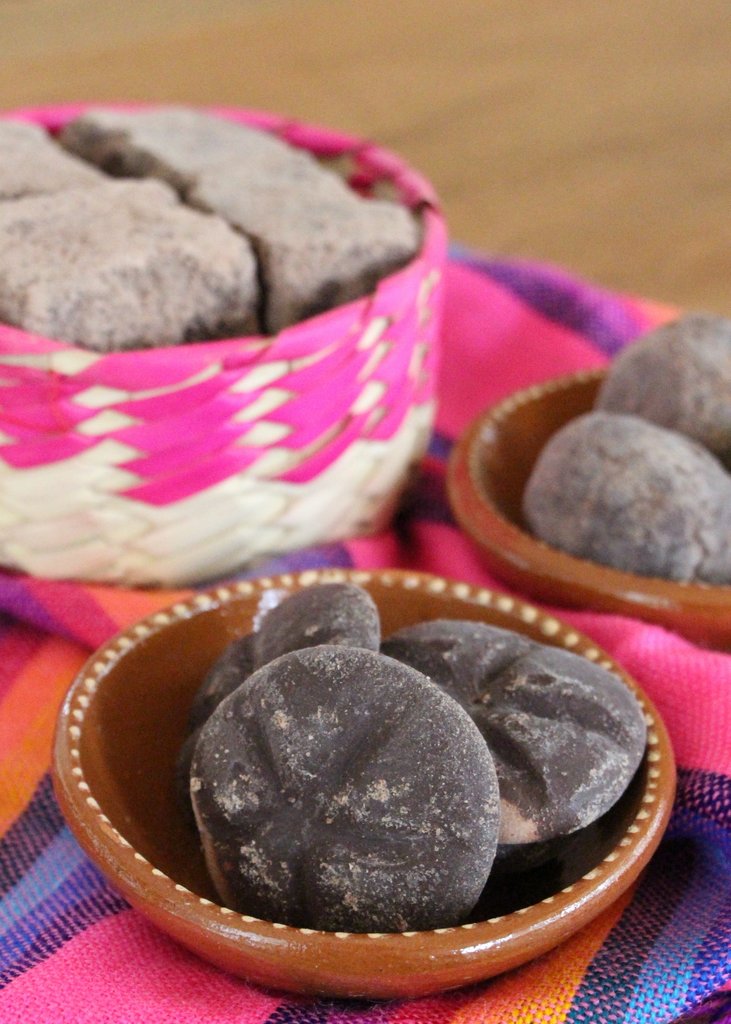 Known as chocolatl by the Aztecs and xoxolatl by the Mayans, chocolate back then was somewhat different from the chocolate that we know and consume today. It was a liquid made from crushed cocoa beans, chili peppers, and water. It was held in such high esteem that Mayans called it the "food of the gods," and was often consumed during religious ceremonies and marriage celebrations. It was also used to relieve stomach pain, colds, and fevers and was considered an effective and powerful aphrodisiac. This perhaps explains why the Aztec emperor Moctezuma drank upwards of 50 cups of chocolate a day and an extra one when he was meeting with a lady friend.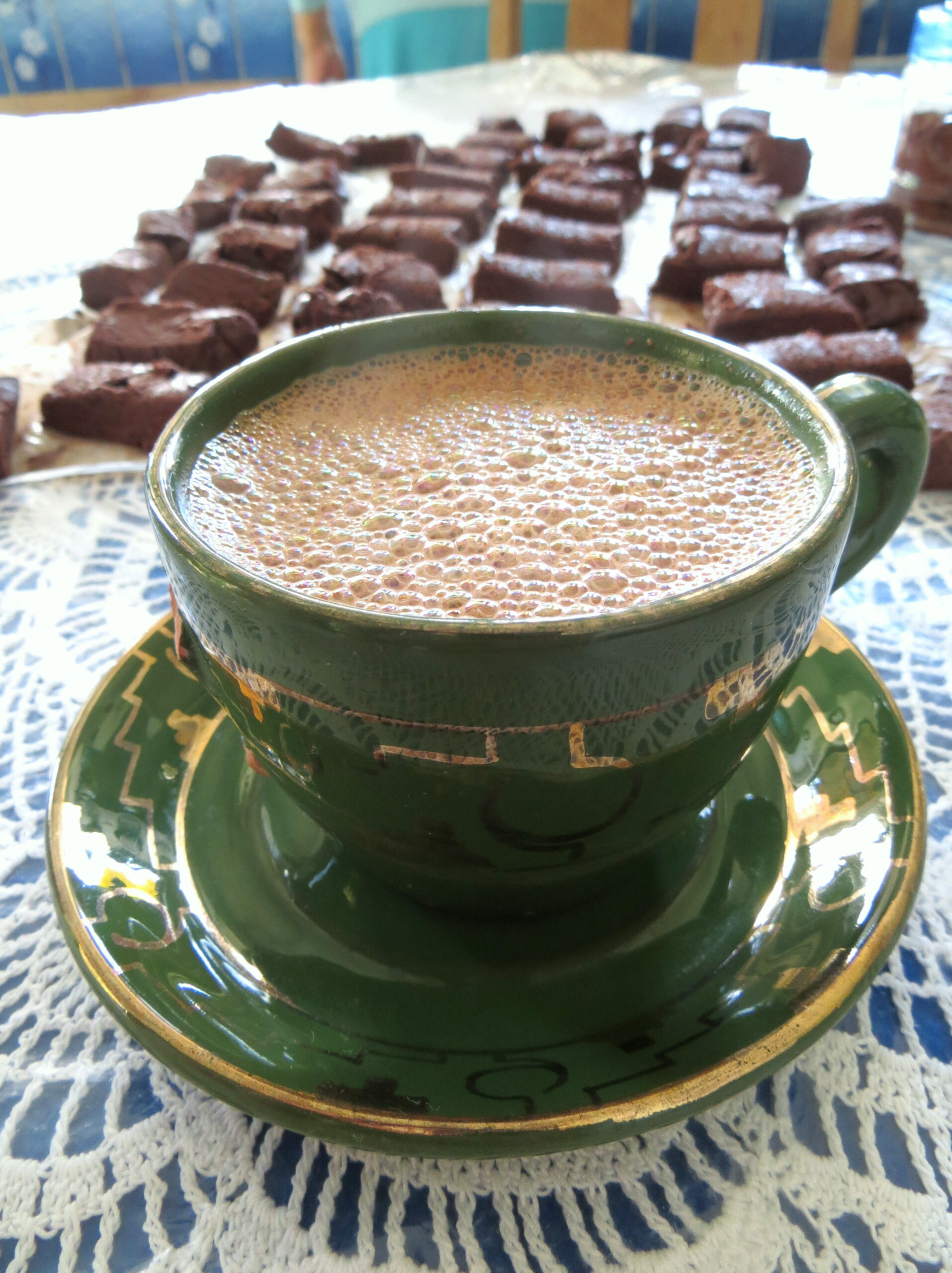 Chocolate quickly became the force that drove the Aztec economy and was the currency used to pay for food, clothes, taxes, gifts, and offerings to their gods. I suppose money did grow on trees during those times.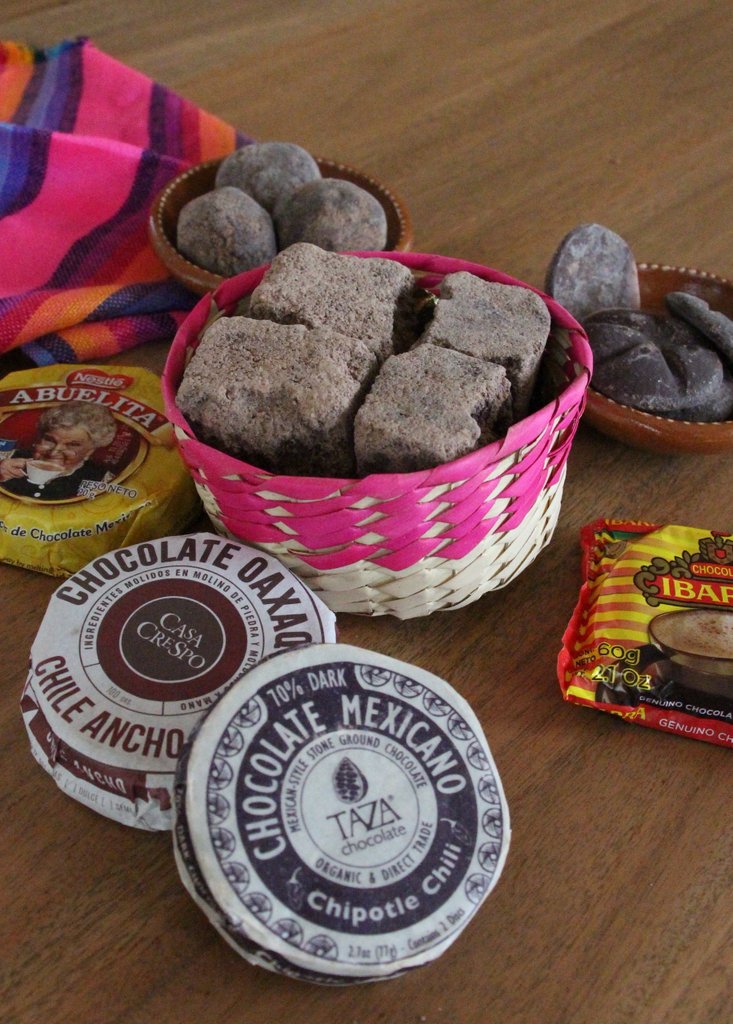 Nowadays chocolate plays an important role in Mexico's culinary scene and it is used to flavor famous mole sauces and continues to be enjoyed as a hot beverage, but it is typically sweetened with azúcar, which was introduced to the Americas when colonizers brought sugar cane with them to the New World.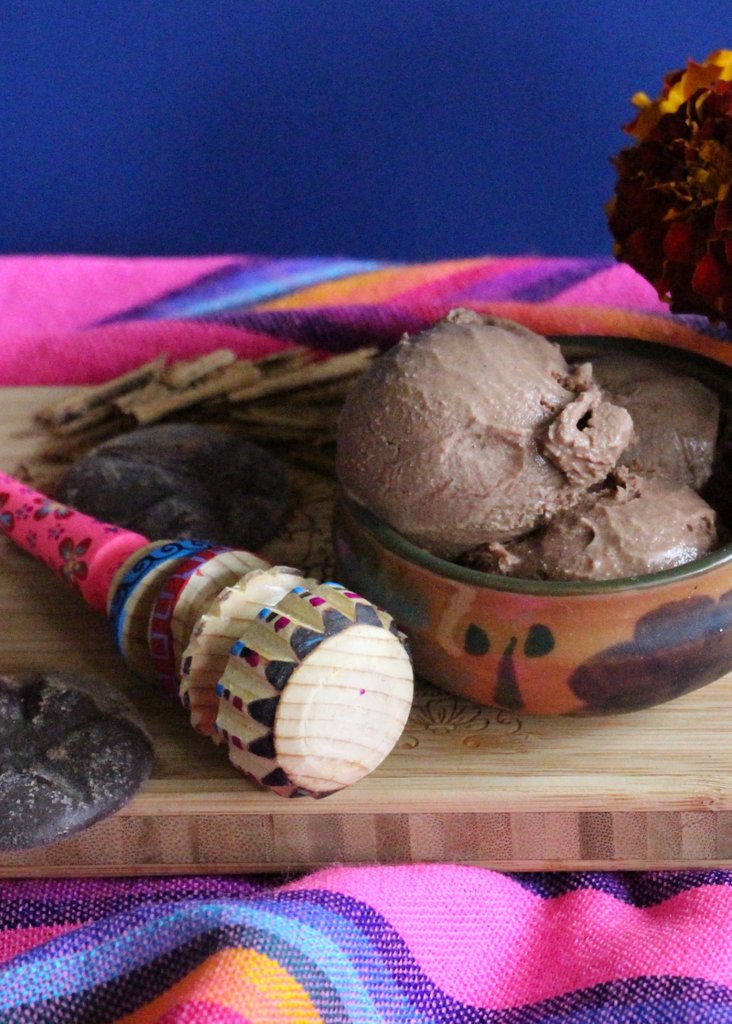 On Day of the Dead, drinks such as Mexican hot chocolate are placed on altars to attract the spirits of loved ones back to the living world. In the hopes of luring my loved ones back, if only for one evening, I've sweetened the deal by preparing this Mexican chocolate ice cream, which is to die for. I'm crossing my fingers that I get a visitor or two next week!
Ingredients:
1 cup heavy cream
2 cups whole milk
1 large cinnamon stick (broken into pieces)
8 ounces Mexican chocolate, coarsely chopped
1/4 cup sugar
1/2 teaspoon ground cinnamon

Preparation:
Heat heavy cream, milk, chocolate, sugar, and cinnamon in saucepan over medium heat. Stir occasionally with a wooden spatula and break up any large pieces of chocolate until it is completely dissolved. Once mixture comes to a boil, lower heat and let simmer for 15 minutes to allow the cinnamon flavor to fully infuse into the milk mixture.

Stir in ground cinnamon.

Let cool slightly then strain through a fine-mesh sieve into a heatproof bowl with a spout for easy pouring.

Refrigerate until chilled or cool over ice bath (larger bowl with lots of ice and water).

Transfer the chilled mixture into an ice cream maker and churn it according to the manufacturer's instructions. Then store it in airtight container and chill in the freezer for at least four hours before serving.
Note: This same mixture can be used to make creamy Mexican Chocolate Paletas. The only difference in preparation would be to pour the mixture into popsicle molds and insert wooden sticks before freezing over night. Covering the popsicle molds with foil before inserting wooden sticks helps keep them in place.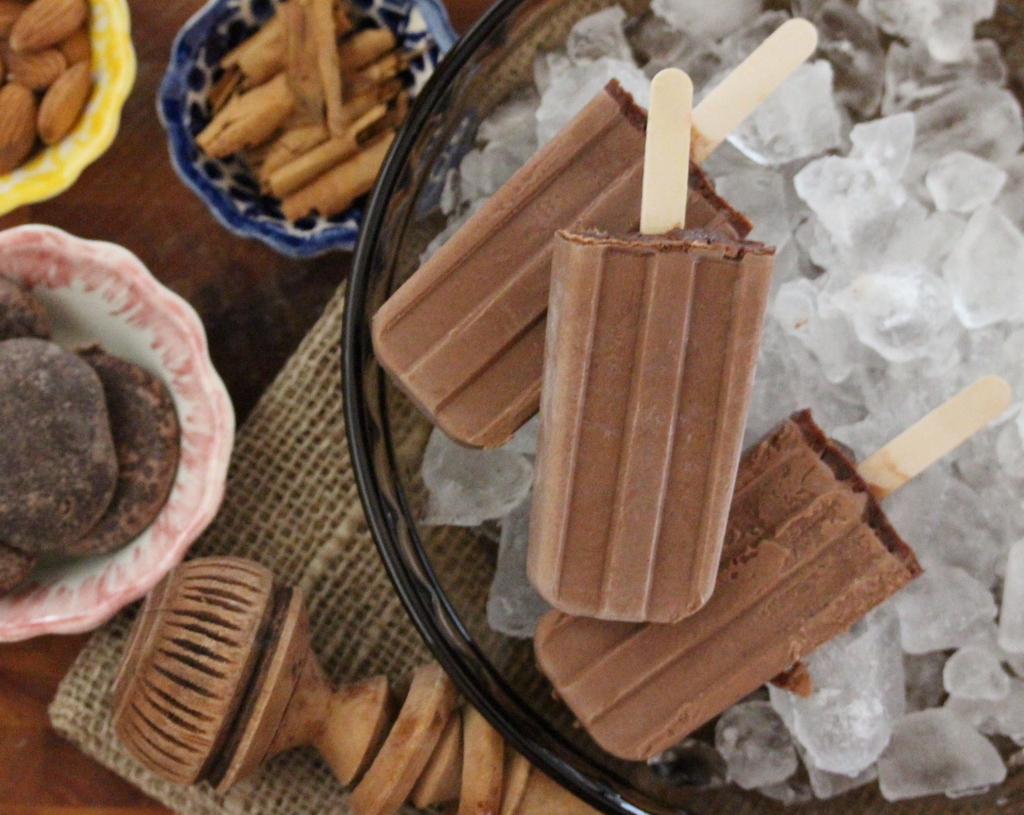 Save
Save
Save
Save
For more Día de los Muertos Inspiration:
Day of the Dead: A Celebration of Life!
40 Lively Recipes to Celebrate Day of the Dead
3 Bilingual Books to Teach Children about Day of the Dead
10 Creative Crafts for Day of the Dead
3 Day of the Dead Altars to Die For
3 Fun Day of the Dead Projects
3 Foods Associated with Day of the Dead
Save
Save
Save
Save
Save
Save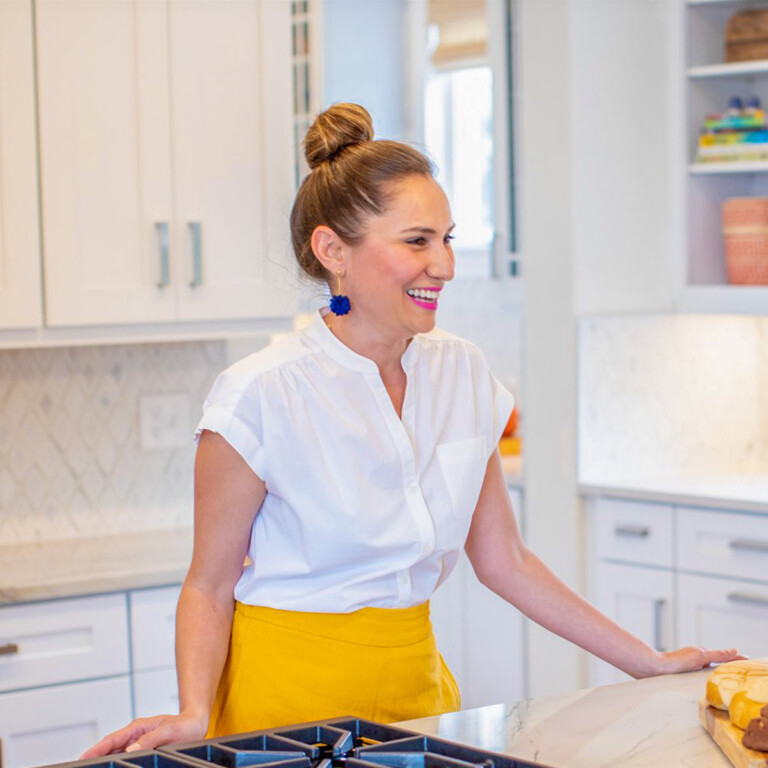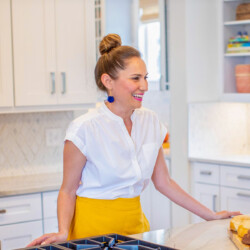 Lola Wiarco Dweck
Lola is a Mexican-American recipe developer, writer, and cooking instructor who loves sharing her culture with the world. Growing up in California and spending summers in Mexico, Lola celebrates her family's Mexican recipes and vibrant culture through Lola's Cocina.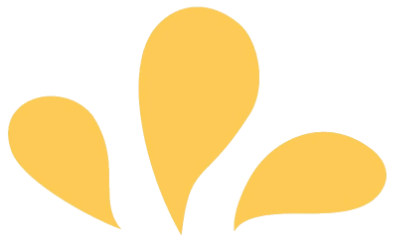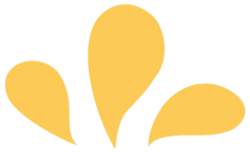 Sign up for ¡Hola de Lola!