Sugar Skulls and Spirits: Decoding the Symbolism of Altar Items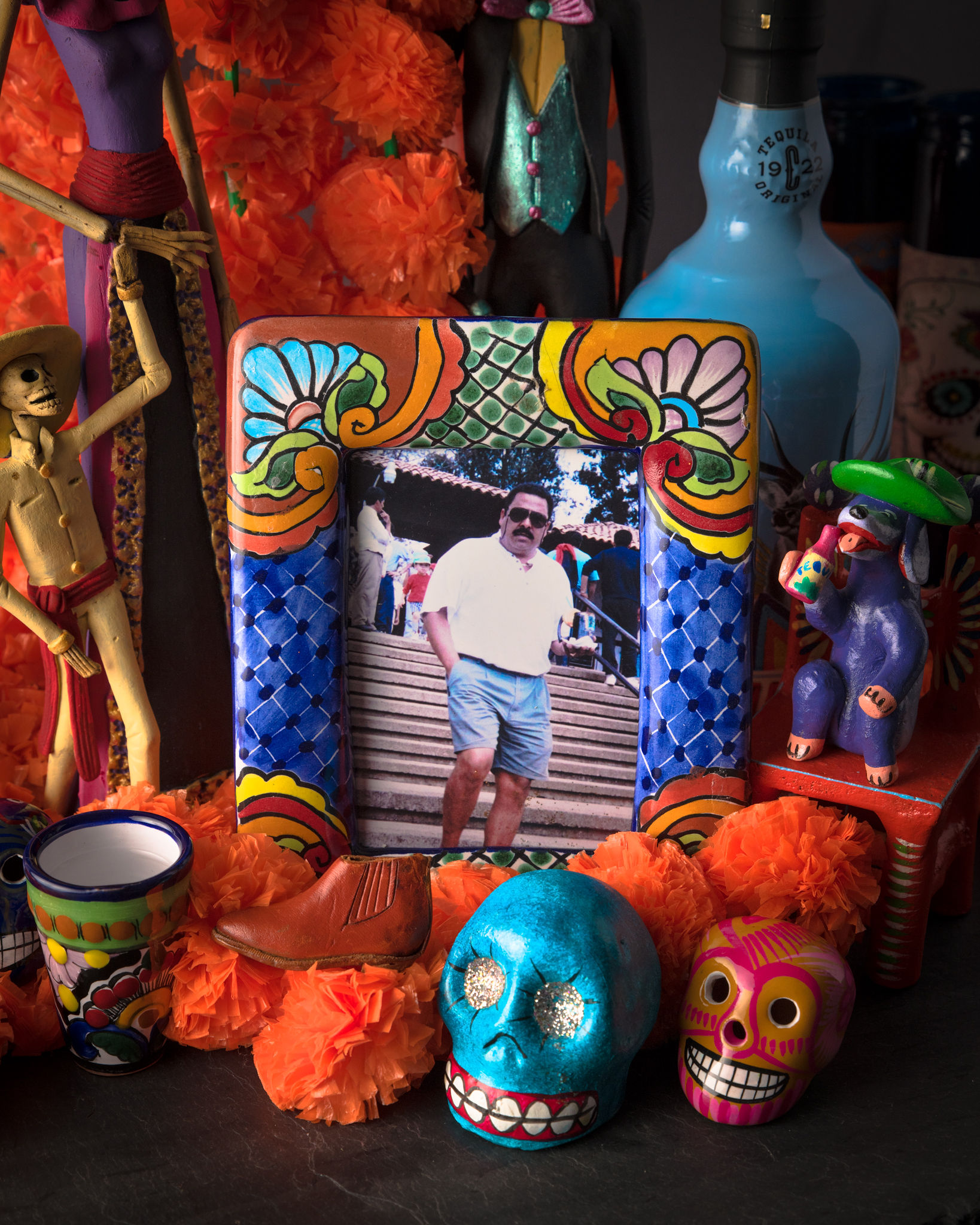 A few weeks ago, I was interviewed about how I celebrate Day of the Dead and today I'm sharing the interview with you in the hopes that you learn something new and become inspired to honor someone you've lost in your own special way.
XO – Lola
Día de los Muertos is one of my favorite holidays – the sugar skulls, the food, and especially taking the time to build an altar to summon the spirits – the entire process is actually quite joyful and healing. If you've never built an altar, it can be small and simple or large and elaborate. What's important is to remember the days you spent with the person you're honoring – in doing so, you're keeping them alive in your heart and memory.
Do you recall a specific experience that inspired you to carry on or begin celebrating Day of the Dead?
I began the tradition of building a home altar after moving to Old Town San Diego in 2011 where there's a huge Day of the Dead celebration. It inspired me to honor my father, who passed away in 2000 at only 49 years old. Now we live in Colorado, and my altar has grown with time and became a way to share this beautiful aspect of my culture with others who may not be familiar with these traditions.
Who do you include on your altar?
My father is always at the center of my altar. It also honors my great grandparents, my Grandma Lola (she's also my namesake), Grandpa Bob, Uncle Manuel, my cousin's partner David, baby cousin Olivia, and my husband's grandmother.
How have you made the tradition more meaningful in your home?
I've made Day of the Dead more meaningful in my home by inviting friends and family to share in the experience. The mood is always festive as we celebrate the memory of loved ones through the sharing of food, drinks, and a story or two of days long passed. My son also helps me decorate sugar skulls and builds his own mini altar, where he's able to honor his paternal great grandmother.
Please fill in the blank: The Day of the Dead is ___________.
Day of the Dead is a day of remembrance that bridges the past with the present, mocks death in a fun and festive way, and celebrates life.
If someone were starting this tradition, what three things would you recommend them to include in their offering?
Altars can be simple or elaborate. Three basic elements of a home altar include a photo of the person you'd like to honor, flowers, and a candle. Every item on an altar holds special significance. If you'd like to get a little more elaborate, read on…
---
DECODING THE SYMBOLISM OF DAY OF THE DEAD ALTAR ITEMS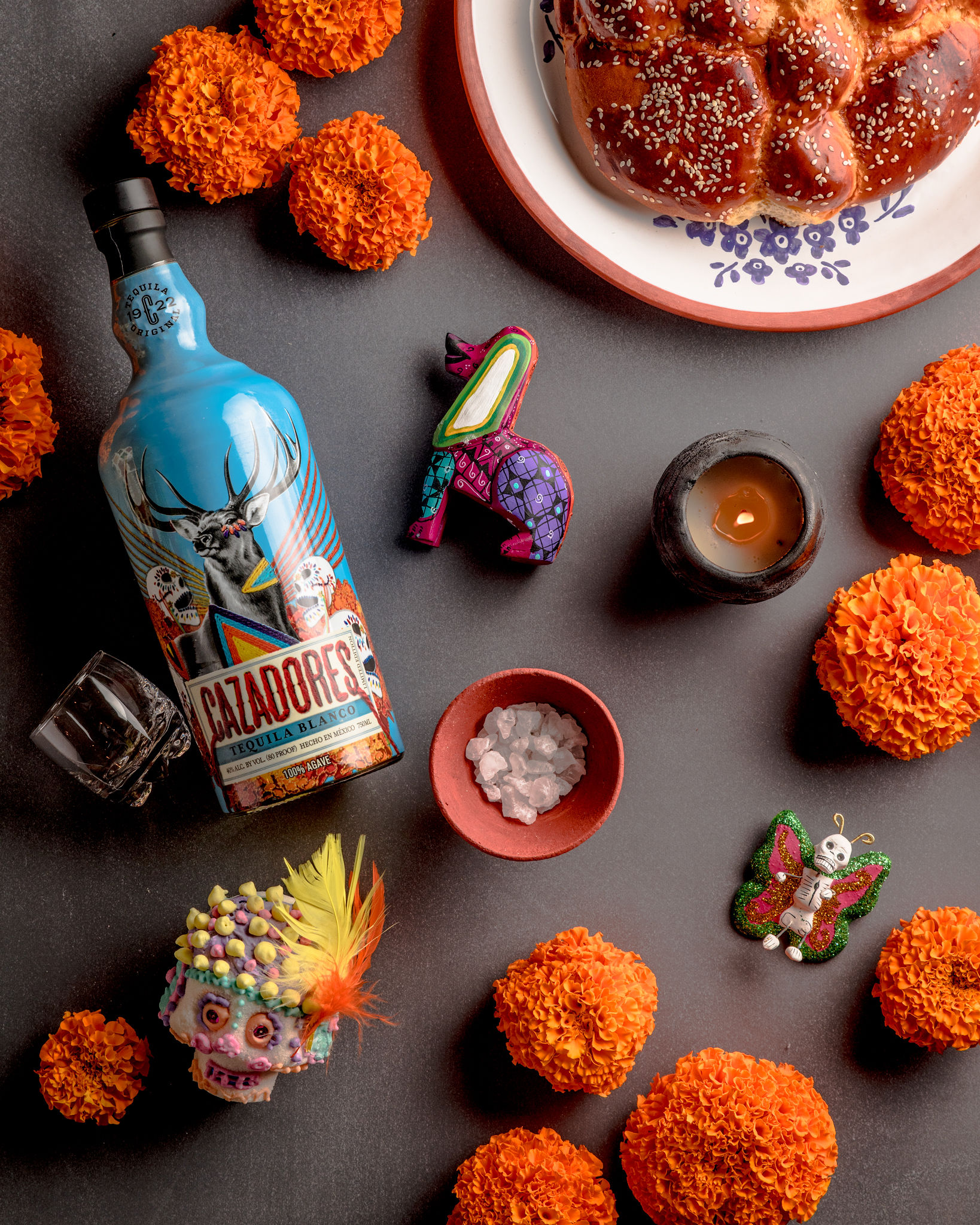 Alcohol
Any alcohol favored by the dead is used to toast the arrival of their spirit. Each year I pick a special "spirit" to include on my altar and this year's altar includes a beautiful limited-edition bottle of Cazadores Tequila Blanco designed by Mexican street and textile artist Victoria Villasana. The bottle depicts the prideful Cazadores stag alongside two sugar skulls, marigolds, and Victoria's signature colorful yarn designs – a nod to Victoria's, Cazadores', and my father's Mexican heritage.
Pan de Muerto
This is a semisweet bread that is baked in the shape of bones and dusted with sugar or sprinkled with sesame seeds; it also represents the soil. Pan de muerto, reminiscent of Jewish challah, can be found at local Mexican grocery stores and bakeries in the weeks leading up to Day of the Dead.
Cempazuchitl (Marigold Flowers)
Marigolds help guide loved ones' souls back to the world of the living with their bright orange color and fragrance. The Aztecs believed that the smell of the marigolds could wake the souls of the dead to bring them back for the festival that celebrated the goddess of the dead and death, Mictecacihuatl.
Calaveras de Azúcar (Sugar Skulls)
Sugar skulls are made from pure sugar and given to friends as gifts. They are elaborately decorated, and their colorful designs represent the vitality of life and individual personality of the person being honored. They can be made out of sugar, chocolate, wood, ceramic, or any other material. In pre-columbian times, Aztecs used amaranth seeds instead of sugar to make the skulls.
Candles
Candles represent fire and serve as a light guiding the spirits back to visit the land of the living. Be extra careful when using real candles on your altars!
Monarch Butterflies
These butterflies – which migrate to Mexico each fall – are believed to be the spirits of the dead coming to visit. When my grandma Lola passed away, a beautiful butterfly surrounded us during her entire service.
Candy
Altars built for deceased children include a candy offering. I always leave a few candies and toys for our little cousin Olivia.
Dogs
Small figurines of dogs are often included on altars because they are believed to guide the ancestral spirits to their final resting place in the afterlife. Each year I add a new little dog to my altar. I figure that each person on there needs a guide, right?
Personal Objects and Mementos
These can include items that serve as a reminder of the person being honored. I included a mini leather boot for my dad because he always wore awesome leather boots, which made him even taller! For my grandma Lola and grandma Macky I added a comal and bean pot, a Virgin Mary figurine for my grandma Angie, and other meaningful items that remind me of each person on my altar.
Salt
In Latin culture, salt is considered the spice of life and represents purification of the soul.
CLICK HERE for a downloadable version of Lola's Day of the Dead altar items explained.
---
Photos by: Cacey McReavy
This post was created in partnership with Tequila Cazadores; recipe and opinions are my own.
#LosAltosAmigos #CazadoresAmbassador #MexicanIndependenceDay #VivaMexico #DiadelosMuertos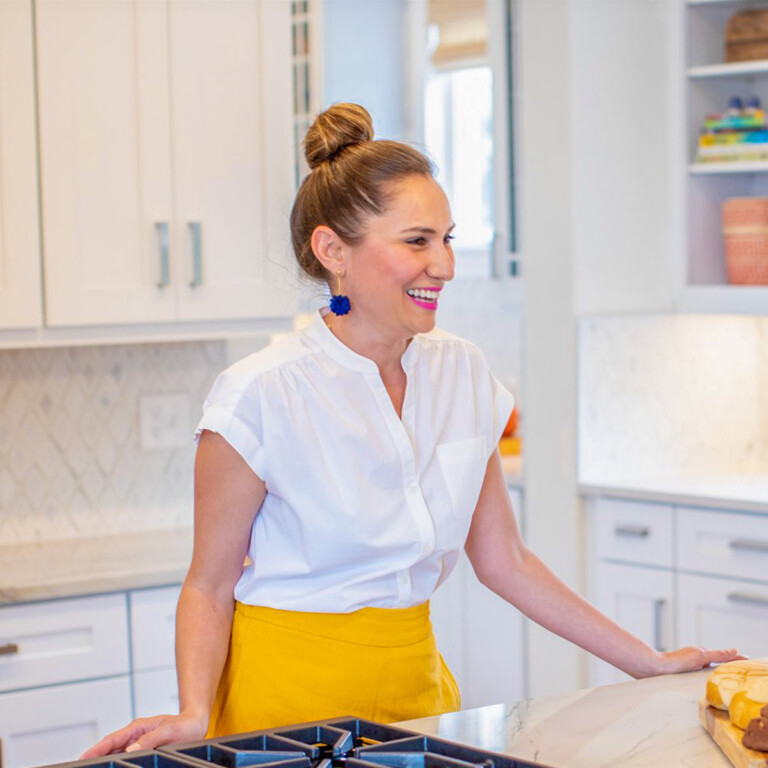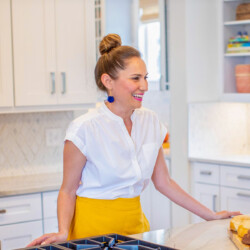 Lola Wiarco Dweck
Lola is a Mexican-American recipe developer, writer, and cooking instructor who loves sharing her culture with the world. Growing up in California and spending summers in Mexico, Lola celebrates her family's Mexican recipes and vibrant culture through Lola's Cocina.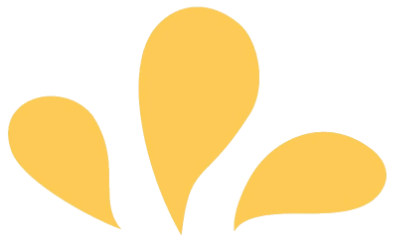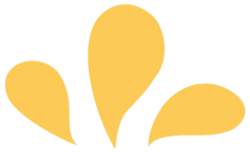 Sign up for ¡Hola de Lola!