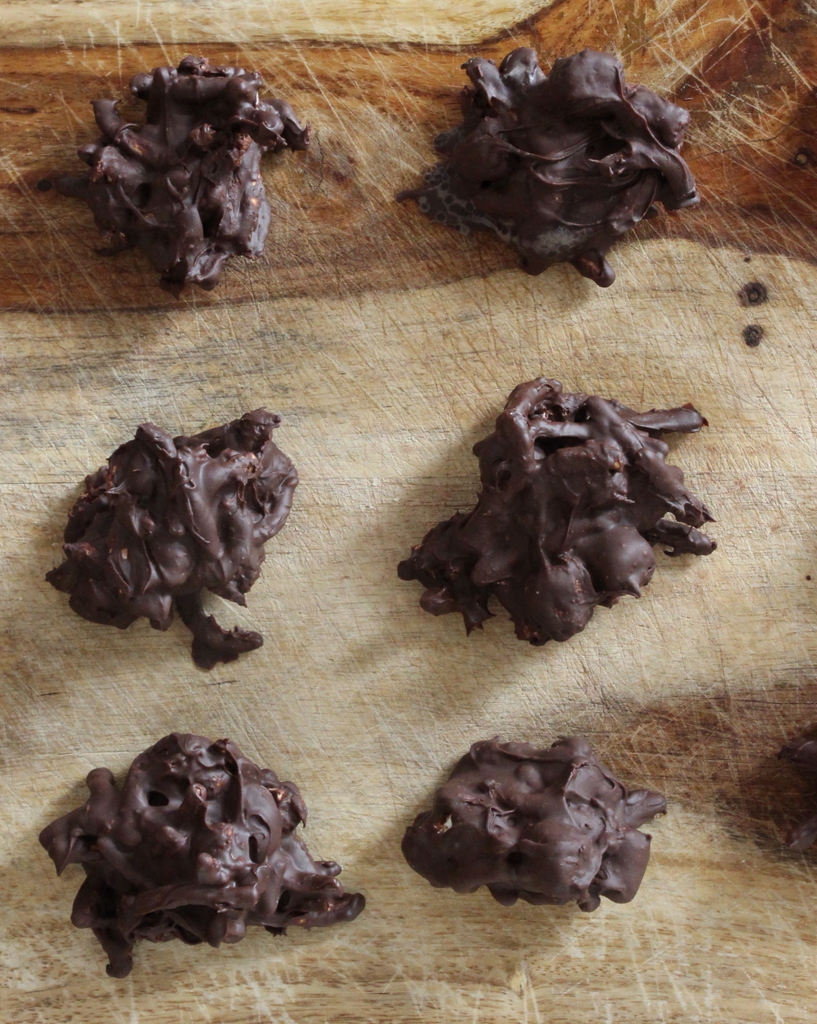 I first tasted these delicious no-bake treats while visiting my husband's family on the east coast. I had never even heard of haystacks and it turns out that this recipe has been in the Dweck family for years. My suegra makes them by the dozen because they're the dessert of choice among both children and adults around the holidays. The first time I made them for my family, they were an instant hit as well.
Typically haystacks are made with two simple ingredients: chow mein noodles and melted chocolate. The addition of marshmallows immediately made them one of my favorite desserts because they remind me of little s'more clusters. They're crunchy from the chow mein noodles, chewy from the marshmallows, and have just enough sweetness from the semi-sweet chocolate.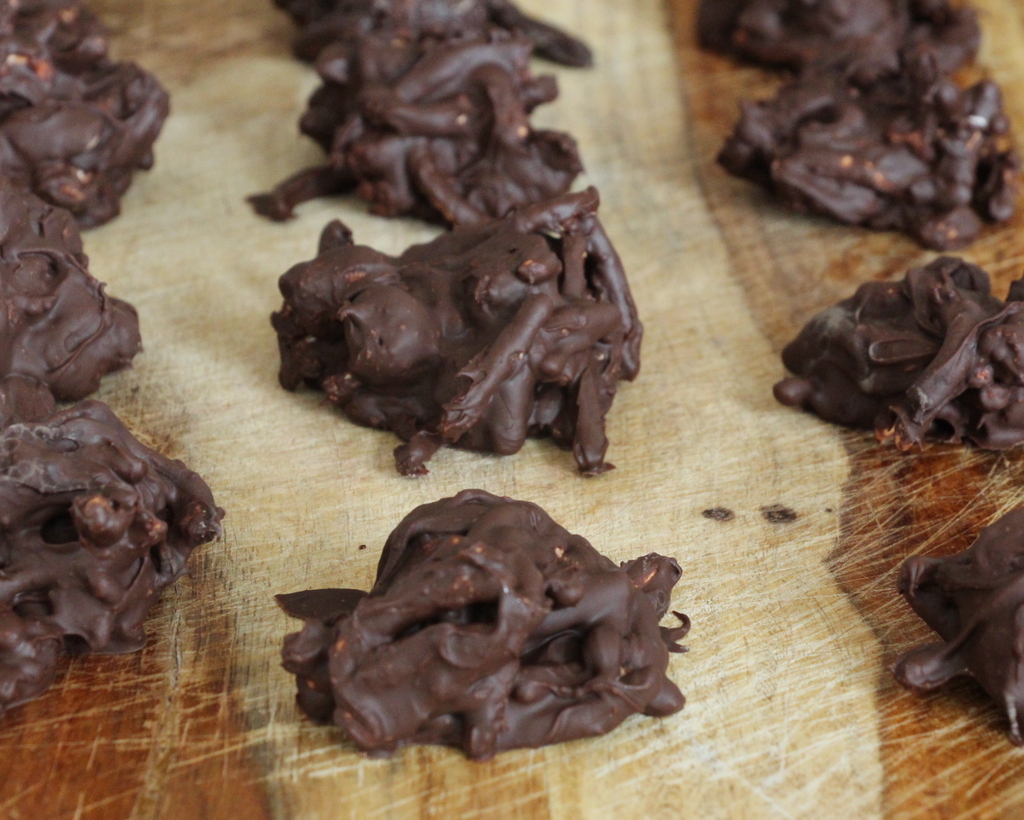 Ingredients:
5 cups semi-sweet chocolate chips
1 teaspoon vegetable oil
6 ounces dry chow mein noodles
8 ounces (1/2 bag) of miniature marshmallows
Preparation:
Melt chocolate chips in a double boiler with simmering water over a low flame. Stir frequently to avoid scorching the chocolate. After approximately 5 minutes, add the oil. Continue to stir until chocolate is completely melted and smooth, for approximately 10 to 15 minutes total.

In the meantime, mix chow mein noodles and marshmallows in a large bowl.

Once chocolate is completely melted, add it to the noodles and marshmallows and mix well until they are completely coated. Tip: Do not try to mix everything in the double boiler. It will be too hot and marshmallows will melt and become gooey.

Scoop small batches of the mixture with a teaspoon and place in mounds over wax paper. Allow to cool at room temperature.

Serve once cool or store in the freezer for future use.
Note: These haystacks can be made in advance and frozen in an airtight container for up to one month (maybe even longer). I like to use wax paper in between each layer and on the top before storing them to avoid freezer burn.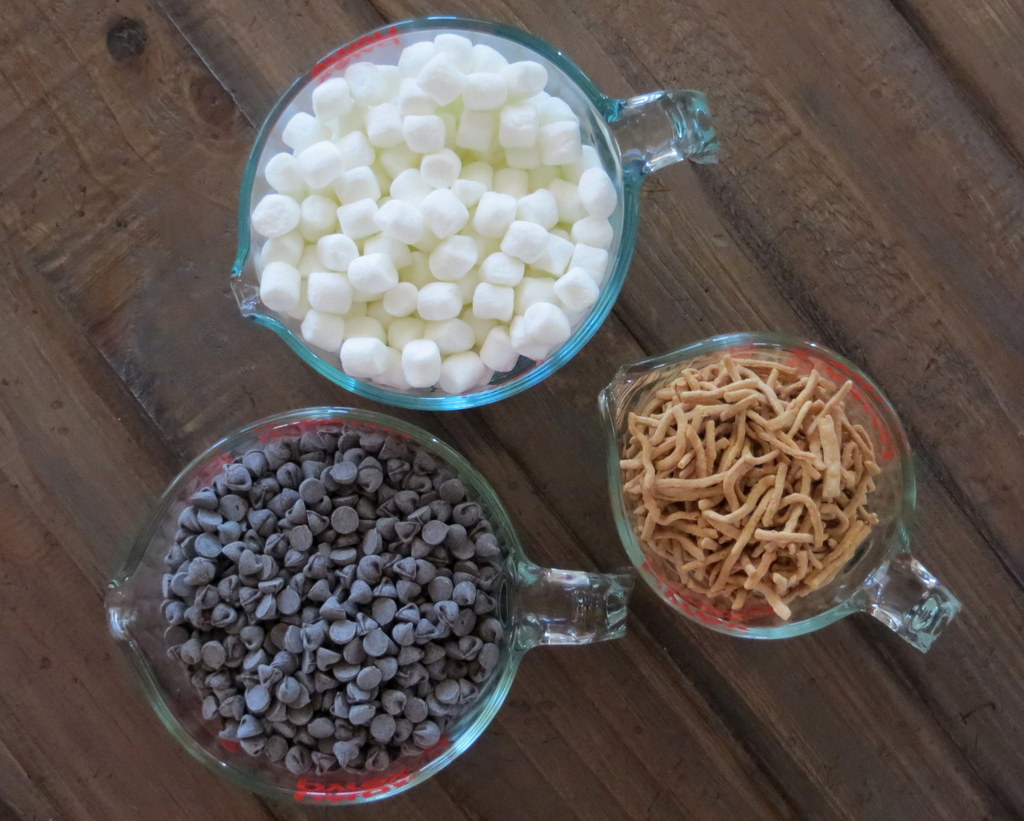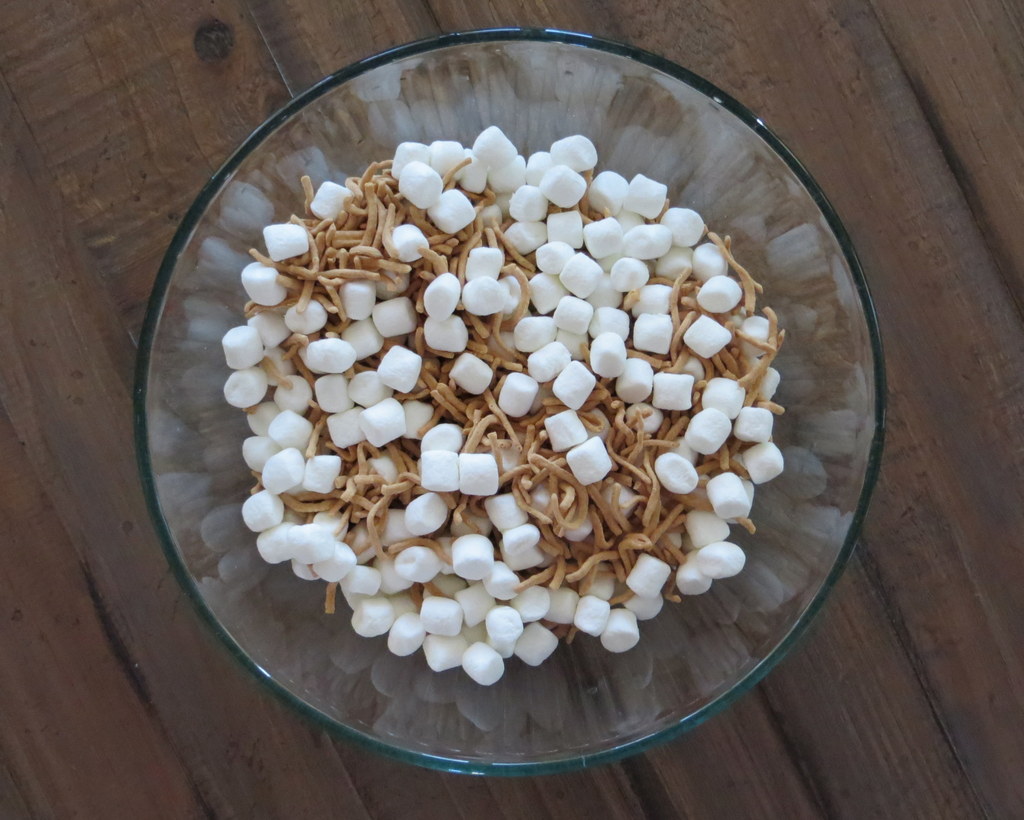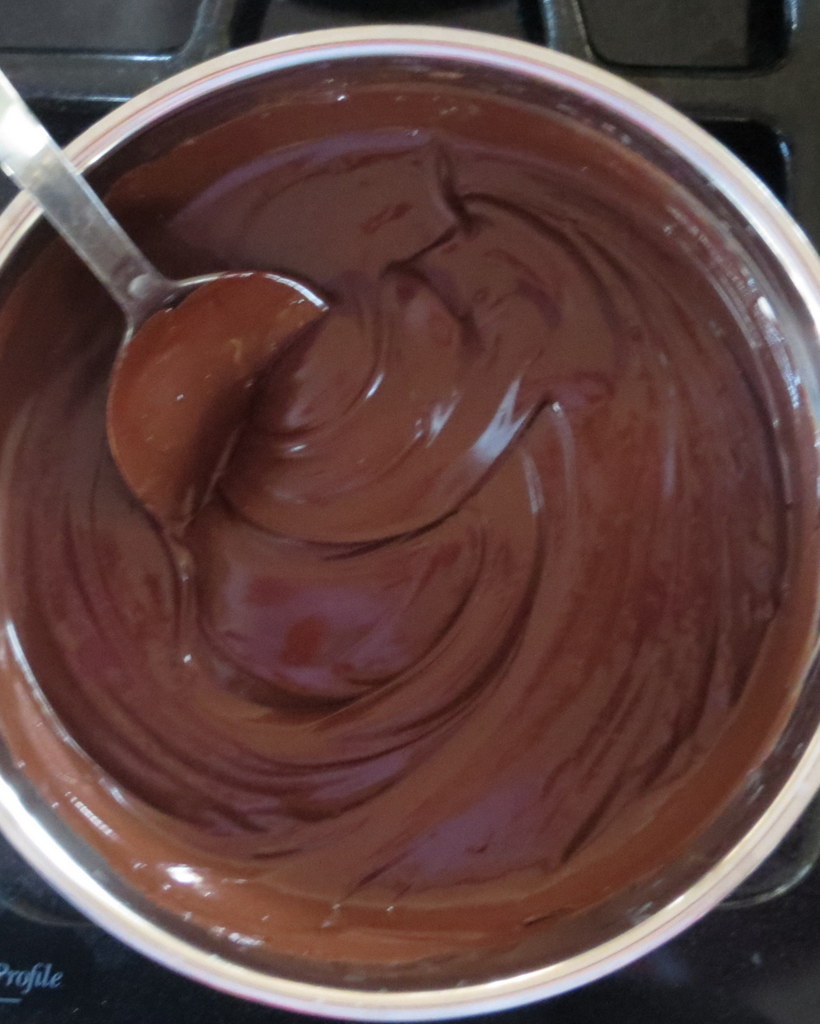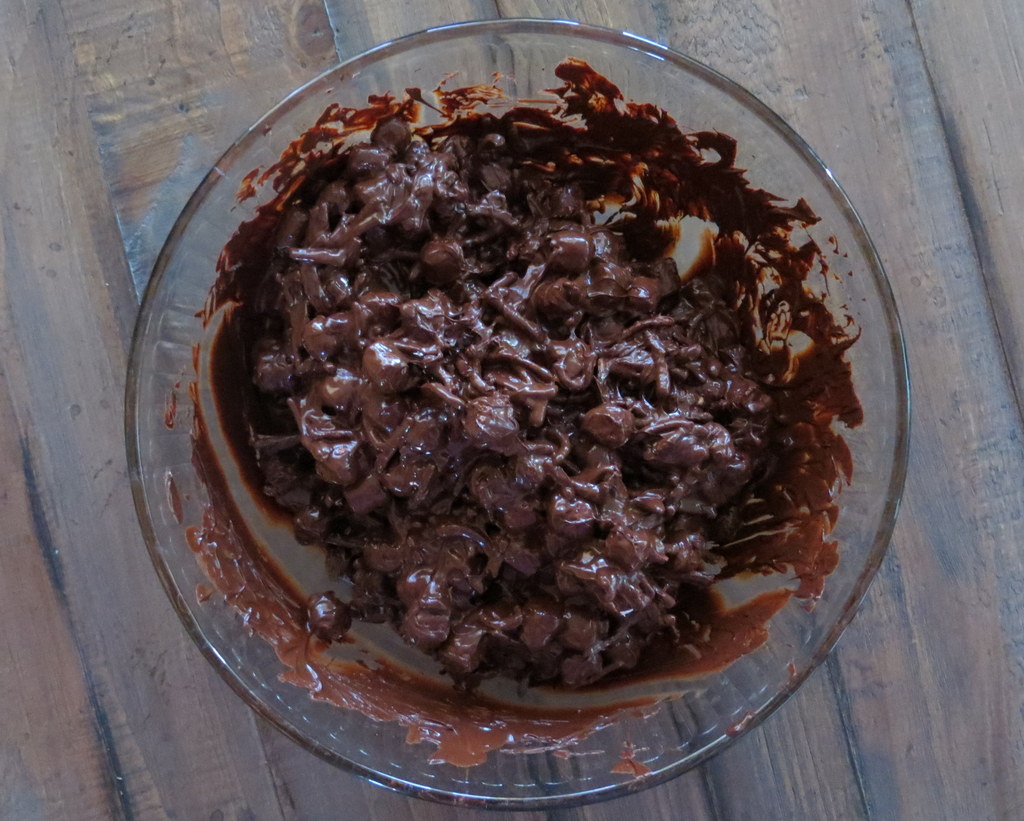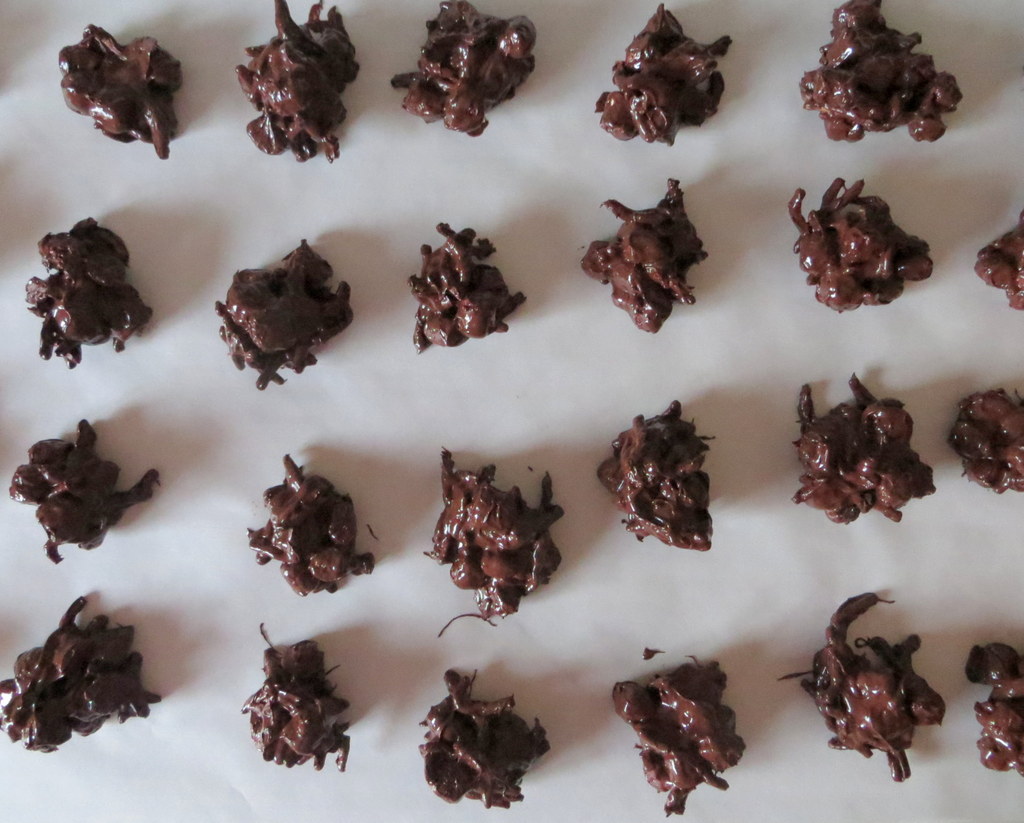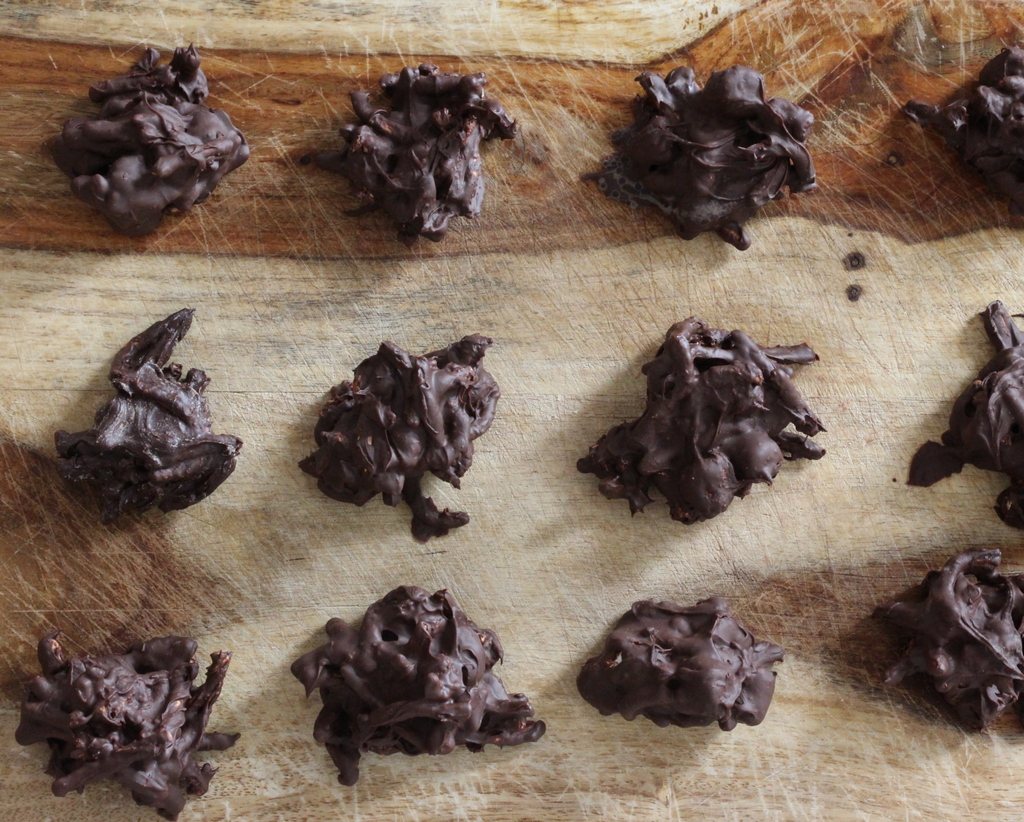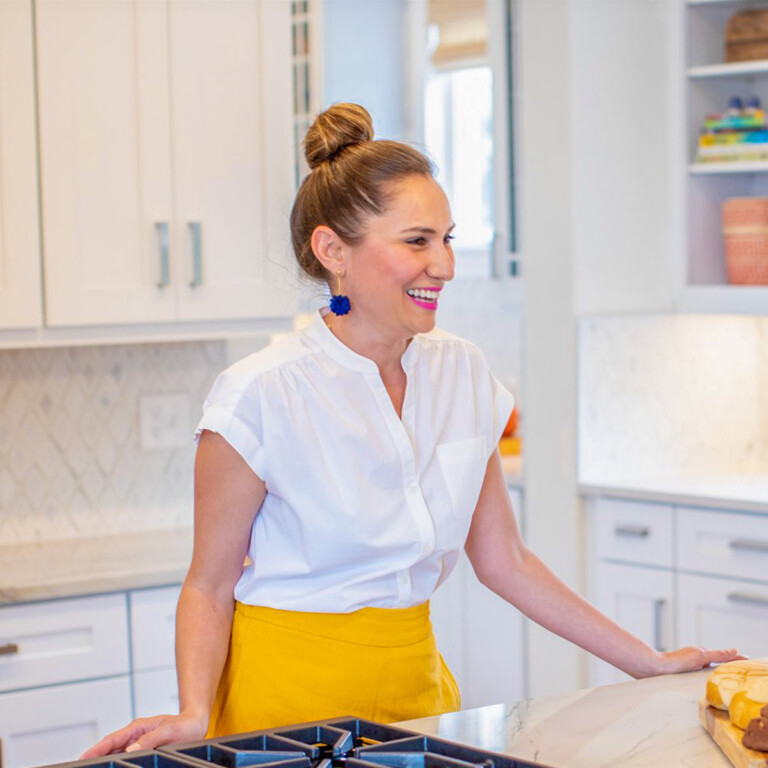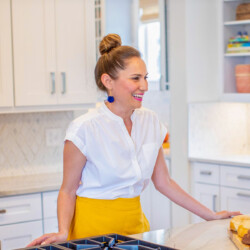 Lola Wiarco Dweck
Lola is a Mexican-American recipe developer, writer, and cooking instructor who loves sharing her culture with the world. Growing up in California and spending summers in Mexico, Lola celebrates her family's Mexican recipes and vibrant culture through Lola's Cocina.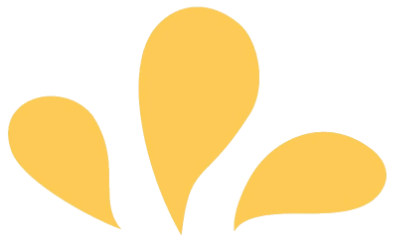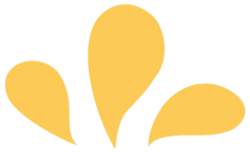 Sign up for ¡Hola de Lola!