4 Festive Chocolate Recipes for the Holidays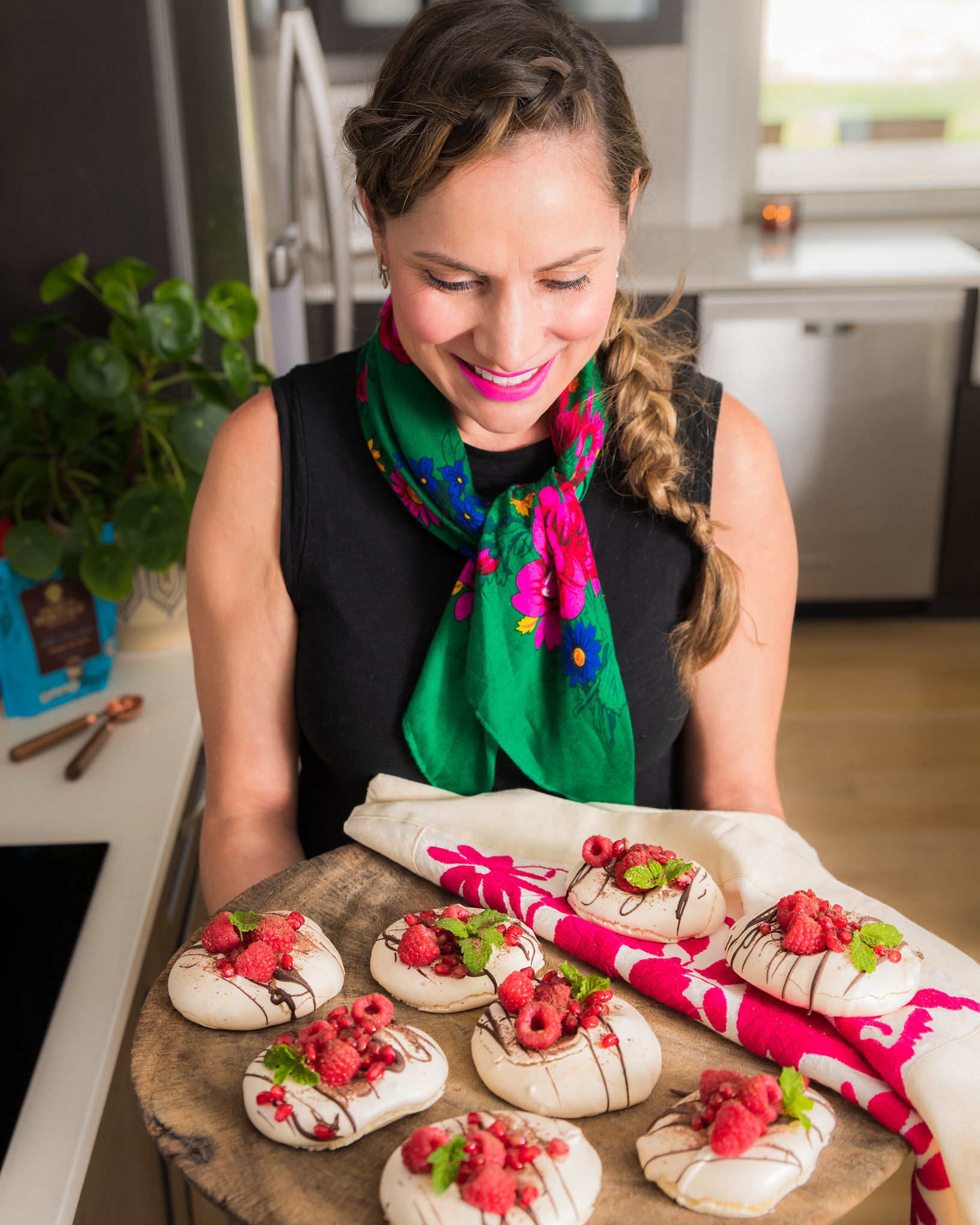 If you've been following Lola's Cocina since its inception in 2013, you may already know that everything I share is inspired in large part by my Mexican heritage. This is particularly true when it comes to cooking, especially during the holiday season. I love working with and incorporating Mexican ingredients into everything that I make, and to kick off the holidays, I have four fun chocolate recipes for you.
Chocolate is such a versatile ingredient – I've used it in savory dishes, including mole, and incorporate it into drinks and desserts on a regular basis. In grated or powdered form, it's great in smoothies and hot drinks or as a topping for truffles and other desserts. I also love the texture and flavor that chopped chocolate chunks add to cookies, breads, and bars. And melted chocolate is delicious on, well, just about anything – my personal faves being chocolate covered strawberries, cherries, or pineapple!
To create my holiday chocolate recipes, I've collaborated with AMERICAN HERITAGE® Chocolate, a Mars Wrigley brand, because I love the story behind the company's chocolate, which is based on a 17th century recipe and contains spices I love incorporating into my postres and drinks: nutmeg, cinnamon, vanilla, and anise.
Below you will find classic recipes that I have adapted using this uniquely spiced chocolate, both of which can be found at www.AmericanHeritageChocolate.com.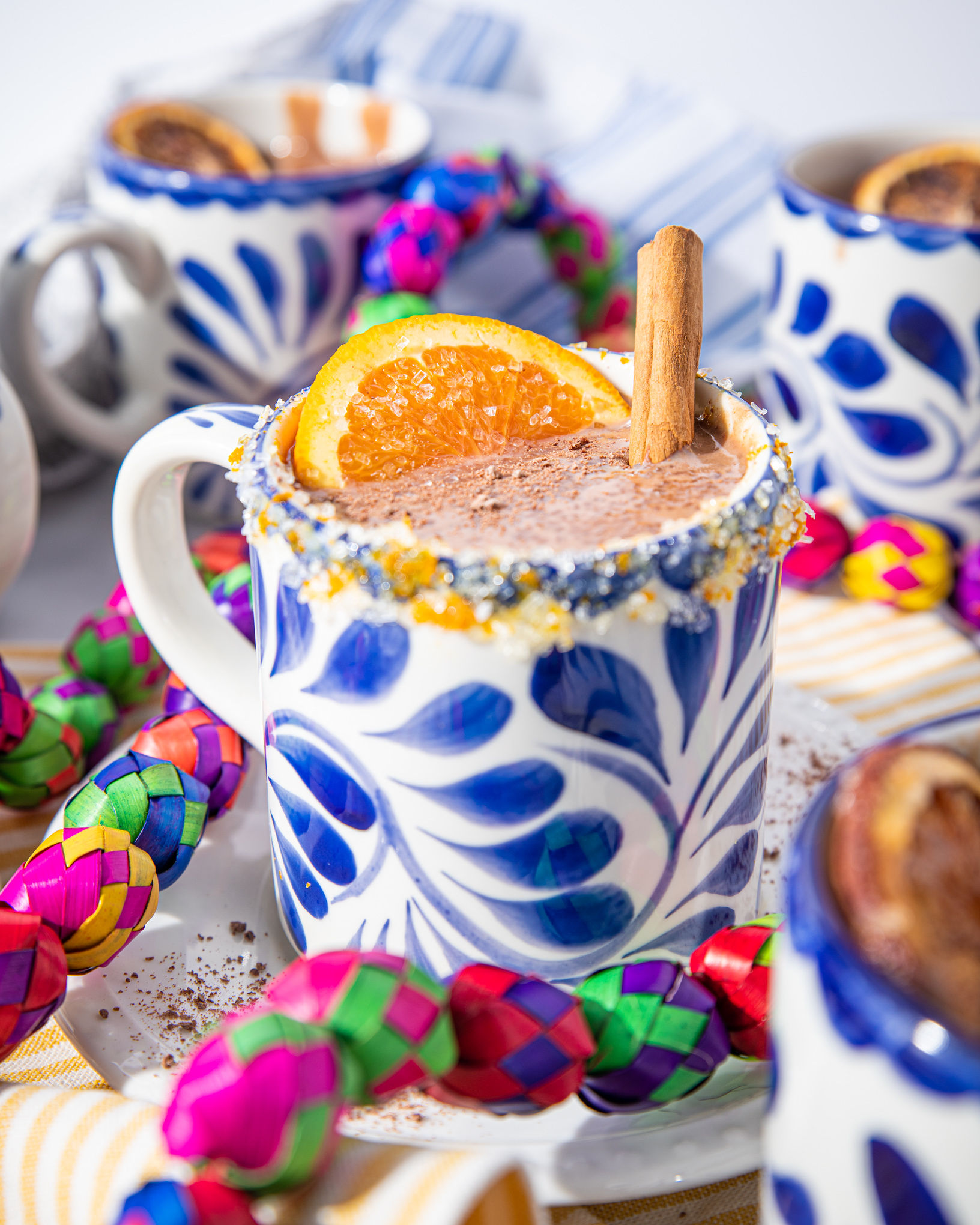 Champurrado is similar to Mexican hot chocolate in flavor, but thickened with either masa de maíz, masa harina, or corn flour; piloncillo; water or milk; and warming spices. It's particularly popular to sip on during the holidays throughout Mexico.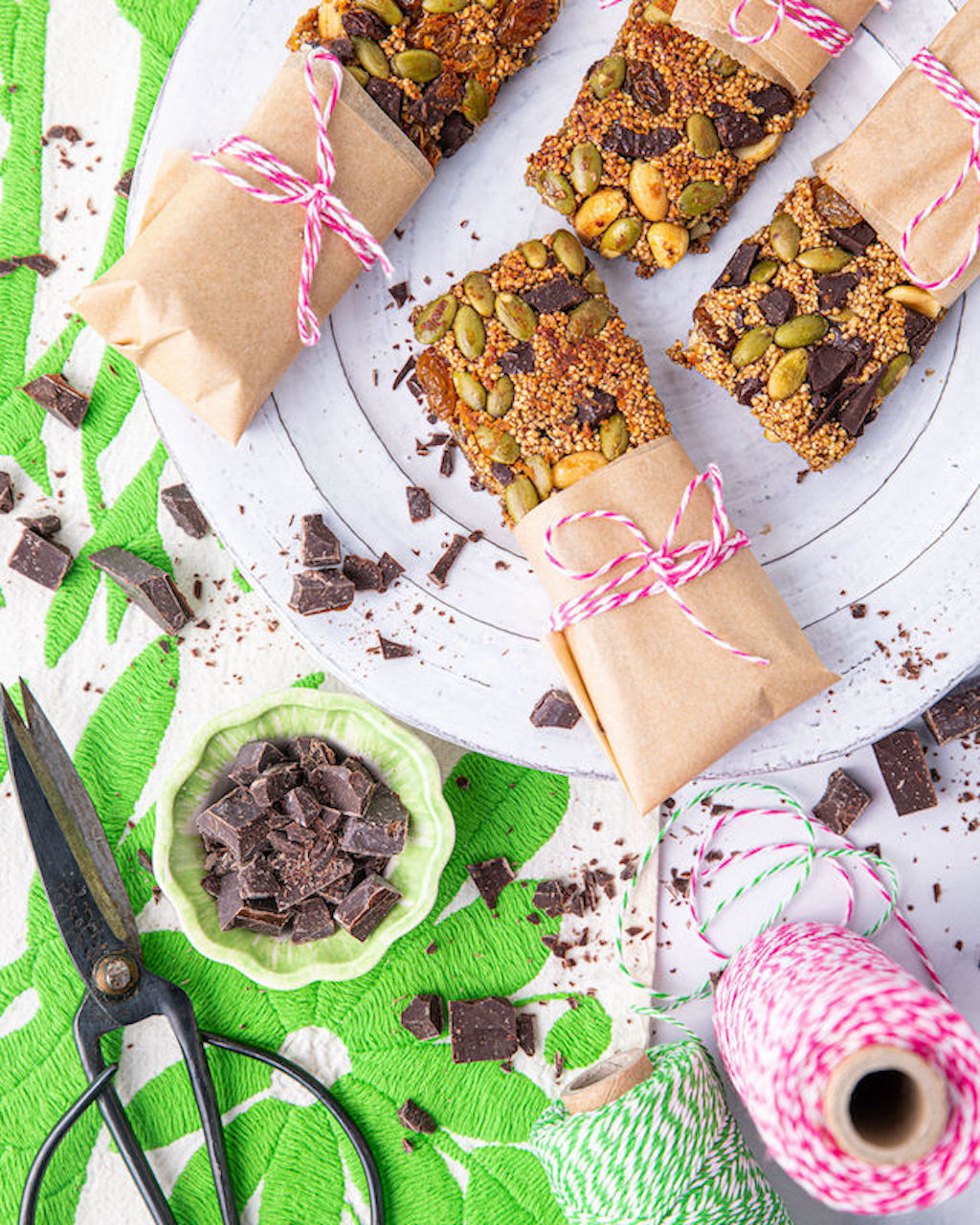 Amaranth Alegrías with Chocolate are similar to granola bars, but made with amaranth instead of oats, that date back to 16th century Mexico. They're sprinkled with nuts and raisins and I've incorporated chopped chocolate chunks, which are a great substitute for chocolate chips. These also make lovely gifts and protein-packed, gluten-free snacks.
Pavlovas with Chocolate and Berries are the perfect dessert to impress guests for the holidays or birthday parties – Amado already put in a request for these for his upcoming birthday. They look intimidating to make, but are so quick and easy! The chocolate drizzle and granulated cocoa powder (double chocolate? yes, plese!), red berries and green mint garnishes make them extra festive.
Chocolate and Date Truffles are perfect for gifting to your chocolate truffle-loving friends and family. I've topped mine with shredded AMERICAN HERITAGE Finely Grated Baking Chocolate, powdered freeze-dried raspberries, shredded coconut, and ground pistachios. They also make a great pre- or post-workout snack. You can even add peanut butter to make these extra hearty.
I'd love to hear which recipe is your favorite and more about your chocolate preferences. Do you prefer: white chocolate, dark chocolate, milk chocolate, bittersweet chocolate . . . am I missing anything?
Get the full recipes and read more about my holiday traditions, inspiration, and love of chocolate in this Multi-Cultural Food Stories interview at www.AmericanHeritageChocolate.com. 
---
Many thanks to AMERICAN HERITAGE Chocolate for sponsoring this post. As always, the recipe and opinions shared about these products are my own.
To view the full lineup of AMERICAN HERITAGE Chocolate products, my chocolate recipes, as well as many more, to inspire your holiday gifting and other baking ideas, visit www.AmericanHeritageChocolate.com.
Photography + Styling: Cacey McReavy