2018 #PaletaWeek Kickoff: Pitaya Coconut Kiwi Paletas
Today we toast to the first day of summer and to my 2018 #PaletaWeek kickoff. And what better way to celebrate than with a delicious paleta? Inspired by Kate of Hola Jalapeño's Margarita Week, I introduced #PaletaWeek three years ago. It's been so much fun to see the list of Mexican-inspired popsicles grow and grow, with recipes contributed by some of my absolute favorite chefs, home cooks, and food bloggers.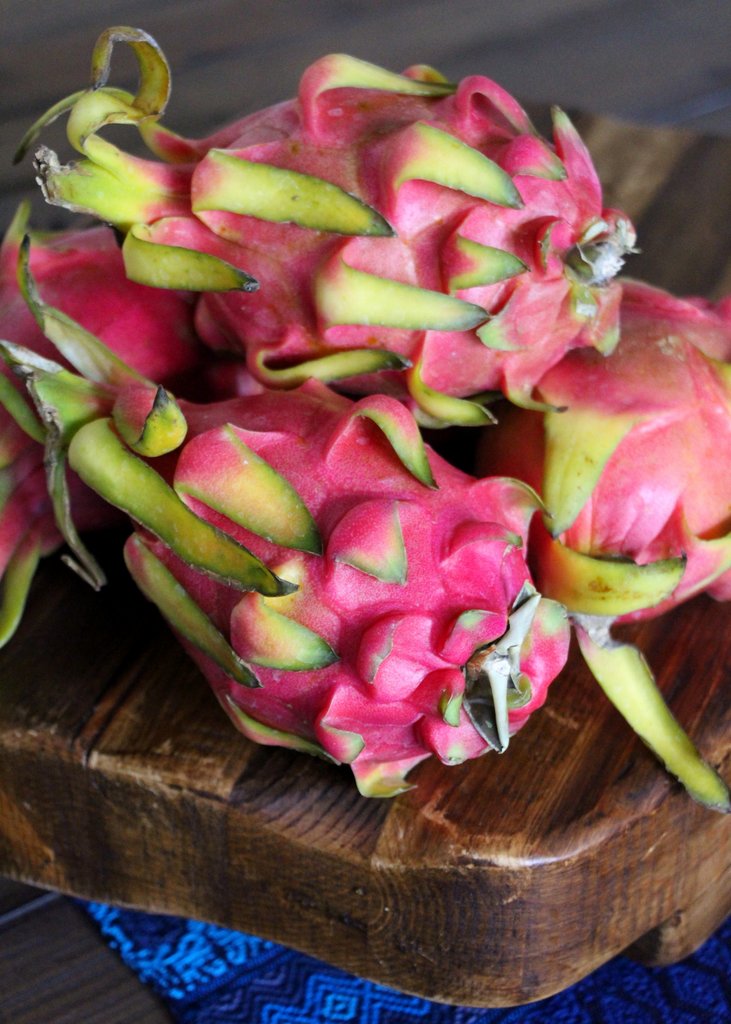 This year I decided to initiate #PaletaWeek with a recipe that incorporates an unconventional ingredient: the dragon fruit, known in Mexico as pitaya or pitahaya. The pitaya is a beautiful hot pink fruit with dragon-like scales, which I first came across in Mexico. I was pleasantly surprised when it made it's way to U.S. grocery stores. Admittedly, the first time I tried it, I was a little . . . ¿cómo se dice? . . . underwhelmed. Its flavor reminded me of a bland kiwi fruit. What to do, what to do?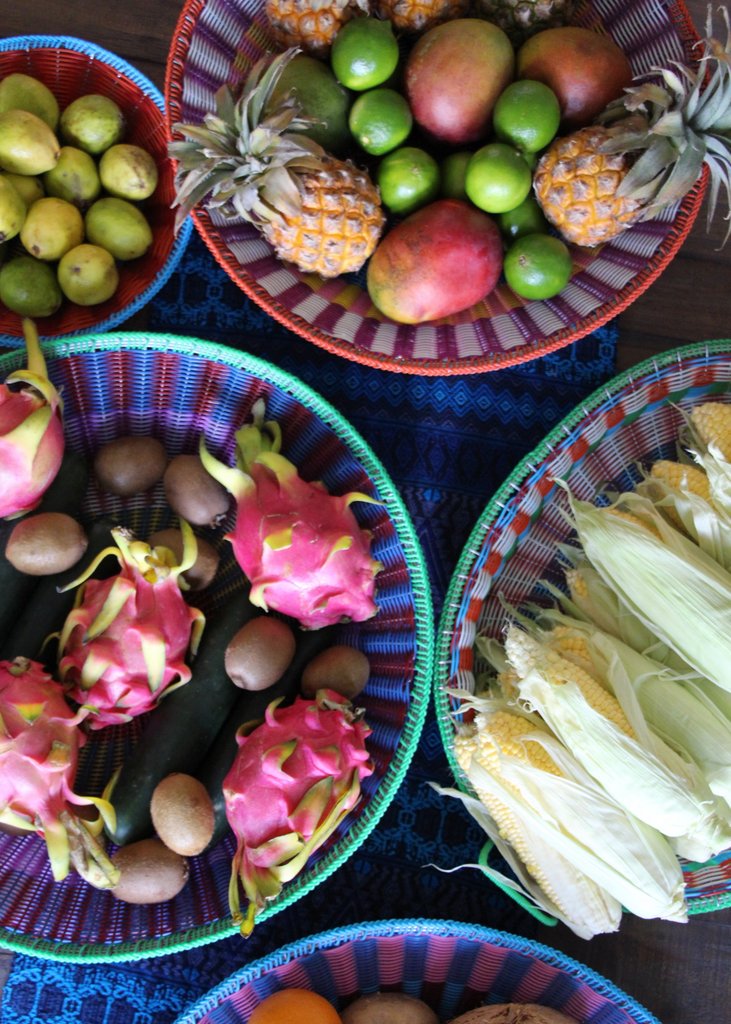 I immediately got busy with a little R&D and learned that while subtle in flavor, this lovely fruit contains many health benefits attributed to its antioxidant, antibacterial, and nutritional properties. Some include:
Boosted immunity from high levels of vitamin C and antioxidants, which also help keep skin and hair looking radiant
Improved metabolism from protein (yes, dragon fruit contains protein!)

Detoxification and smoother digestive process by flushing out the waste metals and toxins from the body
Strong bones, teeth, and gums due to high calcium content
Pregnancy super food because it is rich in iron, B vitamins, and folate
With newfound inspiration, I began testing new recipes and came up with Pitaya Coconut Kiwi Paletas. The combination of these tropical flavors is creamy and dreamy. And guess what? They took all but five minutes to prepare. The hardest part for you will be tracking down a couple of dragon fruits.
Photo by Jenna Sparks
If you get creative in the kitchen this week and decide to whip up a batch of paletas, please use the hashtag #PaletaWeek so we can see and share what you're making. Also, stay tuned for a fun paleta-themed giveaway!
Serves: 6
Preparation Time: 5 minutes plus an additional 4+ hours of freezing time
Ingredients:
2 dragon fruits, peeled
5 ounces coconut yogurt
¼ cup agave nectar
4 kiwi fruits, peeled and sliced into half moons
Edible flowers for garnish, optional
Preparation:
Blend dragon fruit with ¼ cup of water on low until slightly smooth, about 30 seconds. Do not overblend so that seeds stay intact. Add coconut yogurt and agave nectar and blend an additional 15 seconds.
Pour mixture into popsicle molds. Using a wooden stick or butter knife, insert sliced kiwi and edible flowers, pushing them down so that they are evenly spread throughout the popsicle. Insert wooden sticks before freezing for at least four hours, preferably over night.
Cooking Tip: covering the popsicle molds with foil before inserting wooden sticks helps keep them in place.
---
Many thanks to Melissa's Produce for the beautiful tropical fruit used in this recipe; recipe and opinions are my own.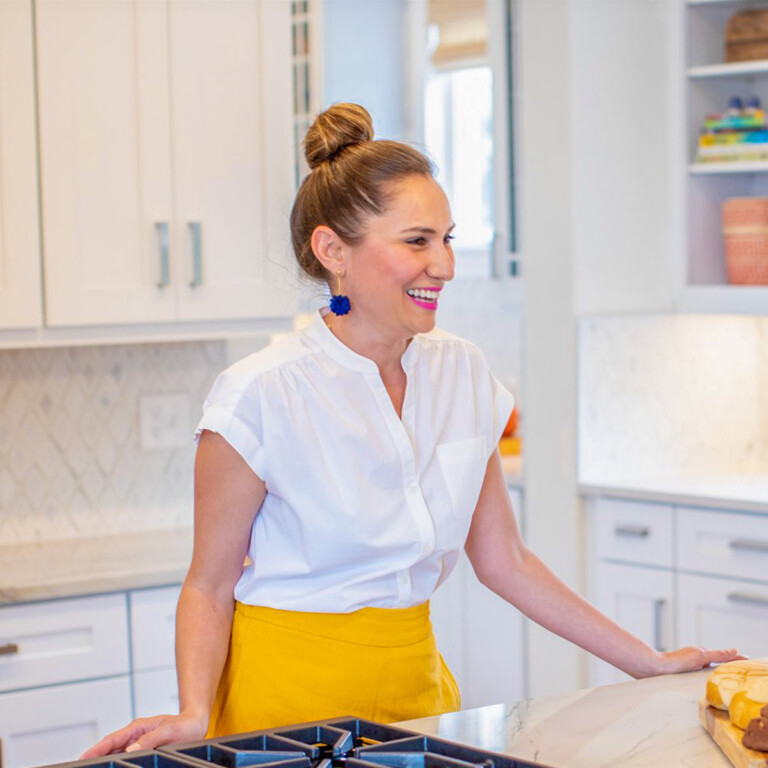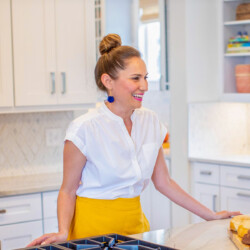 Lola Wiarco Dweck
Lola is a Mexican-American recipe developer, writer, and cooking instructor who loves sharing her culture with the world. Growing up in California and spending summers in Mexico, Lola celebrates her family's Mexican recipes and vibrant culture through Lola's Cocina.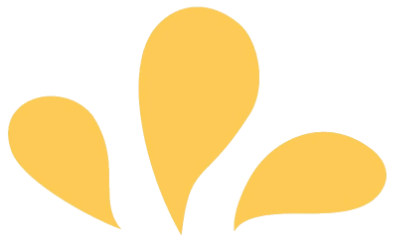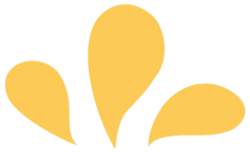 Sign up for ¡Hola de Lola!