Ricardo Soltero's La Calavera Catrina Exhibition at Denver Botanic Gardens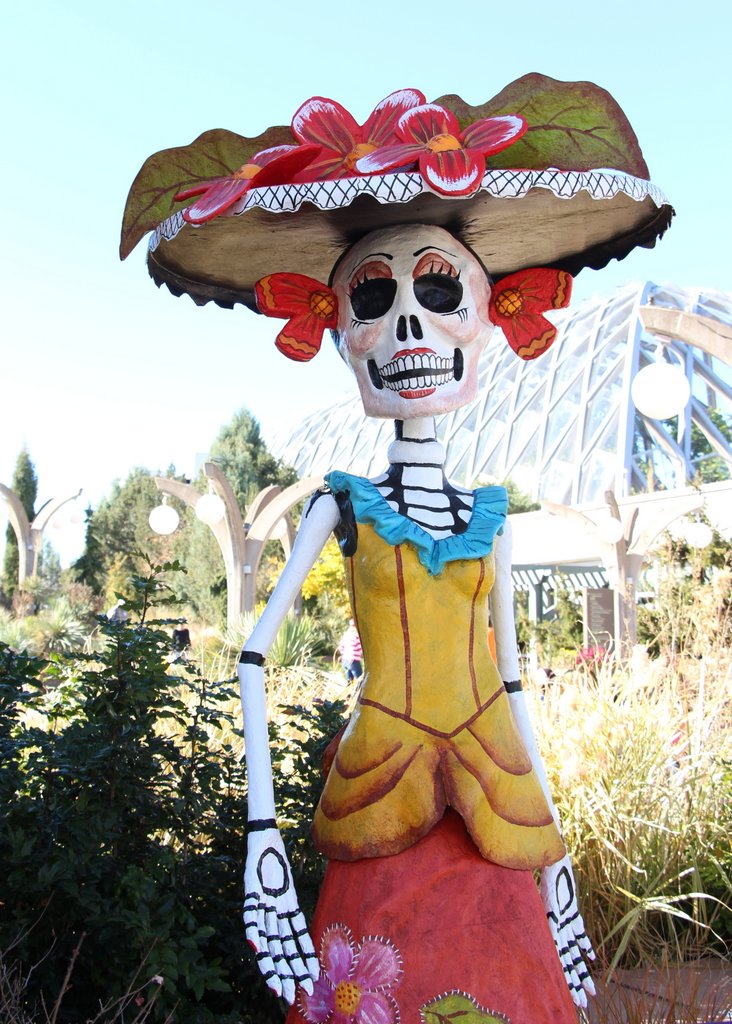 Last week Amado and I went on a fun little treasure hunt at the Denver Botanic Gardens. We were in search of Ricardo Soltero's iconic skeleton sculptures known as La Catrina. Smiling skull figures on our maps identified eight locations throughout the gardens where we could see the elegant female figures and we had a wonderful time exploring the fall flora and fauna in pursuit of the Catrinas. Each one of Ricardo's larger-than-life Catrinas is inspired by Day of the Dead traditions and Mexican icons. The sculptures in La Calavera Catrina are currently on display now through November 5, 2017.
La Catrina garbancera
Upon entering the Denver Botanic Gardens, La Catrina garbancera de José Guadalupe Posada greets guests with her "absurdly fancy hat, intended to poke fun at Mexicans who were ashamed of their indigenous roots and were aspiring to adopt the European aristocratic style."
La Catrina vestida de mariposas
Butterfly motifs were incorporated in Pre-Colombian artwork and symbolize change and transformation and the return of the souls of the dead on Día de los Muertos.
Lady Mictlan
Mictecacíhuatl (The Aztec Lady of Death) presides over the ninth and last level of the Aztec underworld known as Mictlan and the ancient festivals held in honor of the dead, which evolved into modern-day Día de los Muertos celebrations.
La Catrina de Diego Rivera
Ricardo Soltero draws inspiration from Diego Rivera's mural Sueño de Una Tarde Dominical en la Alameda Central, for this elegantly dressed Catrina, "symbolizing her noteworthy presence in Mexico's culture."
La vendedora de frutas
Ofrendas are at the heart of Day of the Dead celebrations – festive plates are left out to attract the spirits and satisfy their hunger after a long journey home. Fall fruits such as vegetables, pomegranates, oranges, and calabazas are often displayed on altars throughout Mexico.
La vendedora de flores
The most popular flower on Day of the Dead altars is the cempazúchitl (Mexican marigold), which represents the earth. Their bright orange color and fragrance are believed to help guide souls back to the living world for one evening. Elaborate altars include a walkway made of marigolds that begins at the entrance of a home and ends at the altar. Their bright colors evoke the sun, "which in Aztec tradition guided the souls of those who had passed on."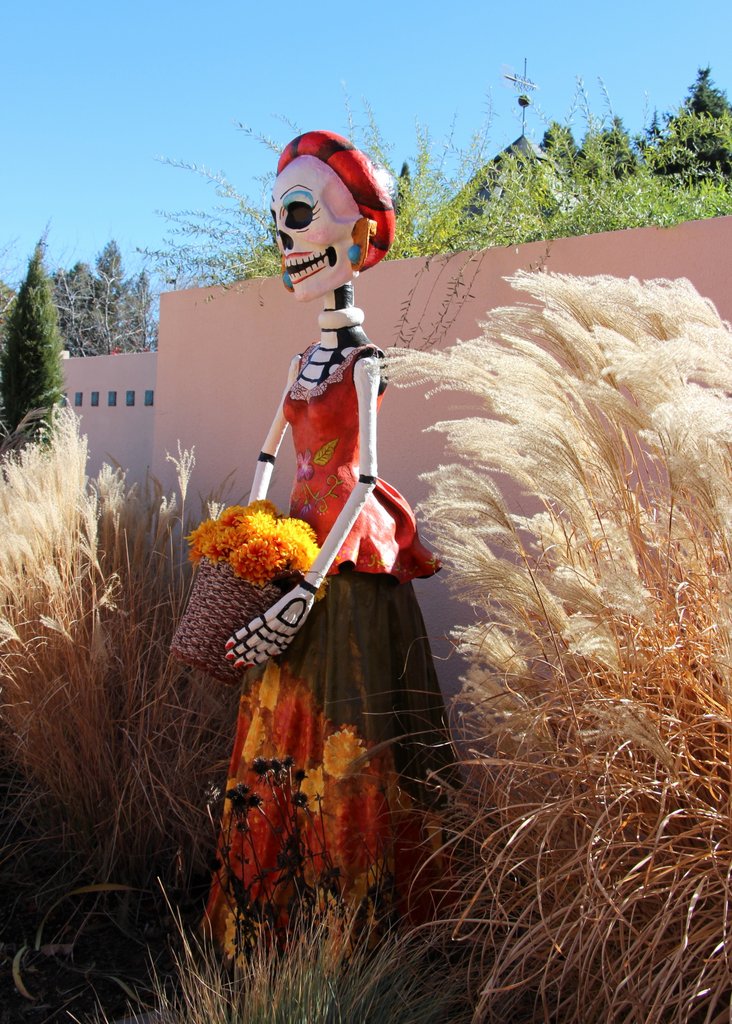 María Félix
This Catrina pays tribute to Mexican actress and icon, María Félix. She was considered one of the most important female figures of Mexico's Golden Age cinema.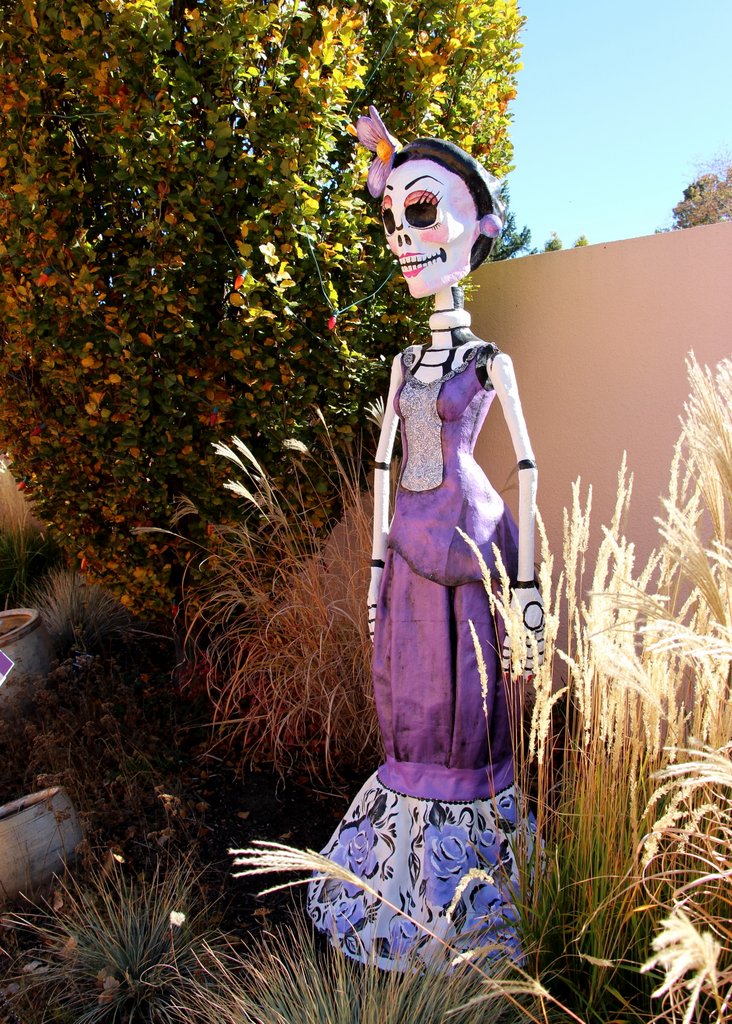 La Friducha
"The famous Mexican painter Frida Kahlo is popularly depicted in La Catrina figures known as La Friducha." Her attire, eyebrows, and hair are reminiscent of Frida's signature look. She was known to wear traditional cultural garbs from different regions of Mexico in order to highlight their beauty and showcase the women from the indigenous communities who created these elaborate textiles.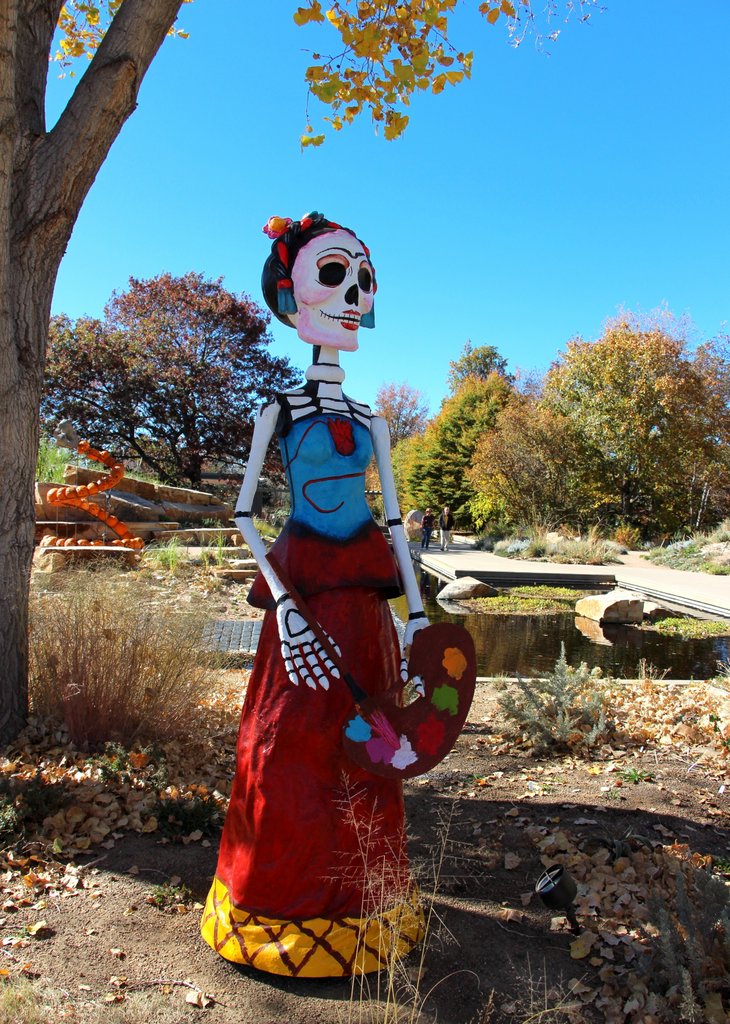 About the Artist
Mexican artist Ricardo Soltero is the director and stage-set designer behind the largest Day of the Dead celebration in the United States, which takes place annually at the Hollywood Forever Cemetery in Los Angeles. Born in Nayarit, Mexico, Ricardo has introduced color and culture to exhibits and fundraisers throughout the country with papier-mâché, wood, fiberglass, recycled materials and most importantly, his heritage at the forefront of each piece.
Ricardo's current and ongoing creative project collaborations include: the annual Hollywood Forever Día de los Muertos celebration, Meet Me at the Metro, the 20-year running play of Frida Kahlo with the Synergy Theatre Group, 24th Street Theatre set design, Semblanza Latinoamericana, The Autry Museum, East L.A. Meets Napa, Denver Botanic Gardens, Santa Clarita Valley Festival for Day of the Dead, La Vista Memorial Park's annual Día de los Muertos celebration, UNICEF's Annual Gala, and the Metropolitan Fashion Show.
Photo credit: The Downy Patriot
Save
Save
Save
Save
Save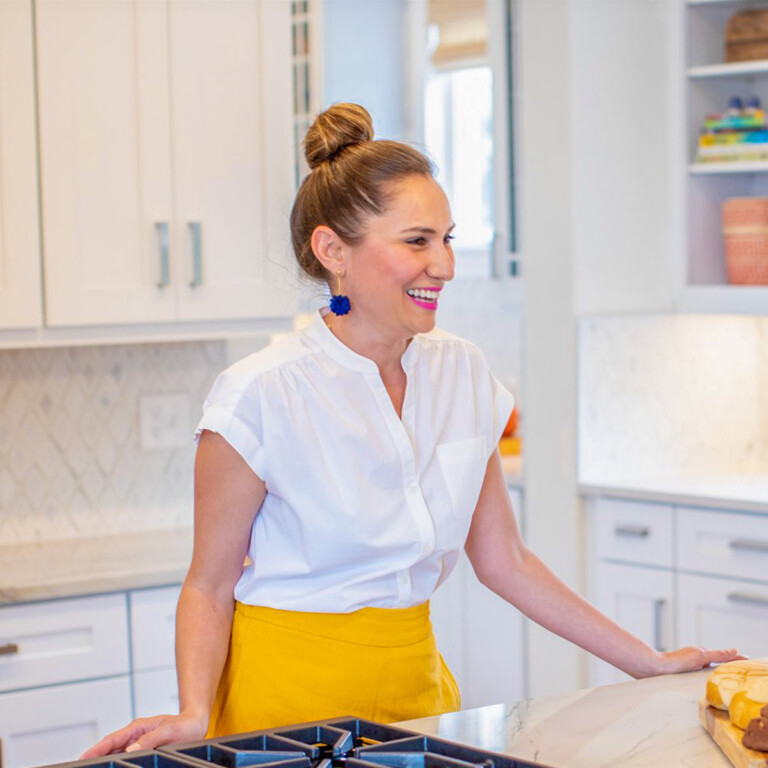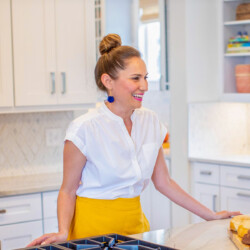 Lola Wiarco Dweck
Lola is a Mexican-American recipe developer, writer, and cooking instructor who loves sharing her culture with the world. Growing up in California and spending summers in Mexico, Lola celebrates her family's Mexican recipes and vibrant culture through Lola's Cocina.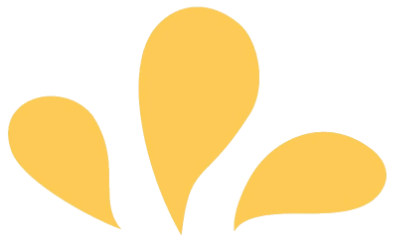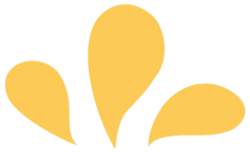 Sign up for ¡Hola de Lola!