Lola's Dining Room Makeover: Adding Color to My Comedor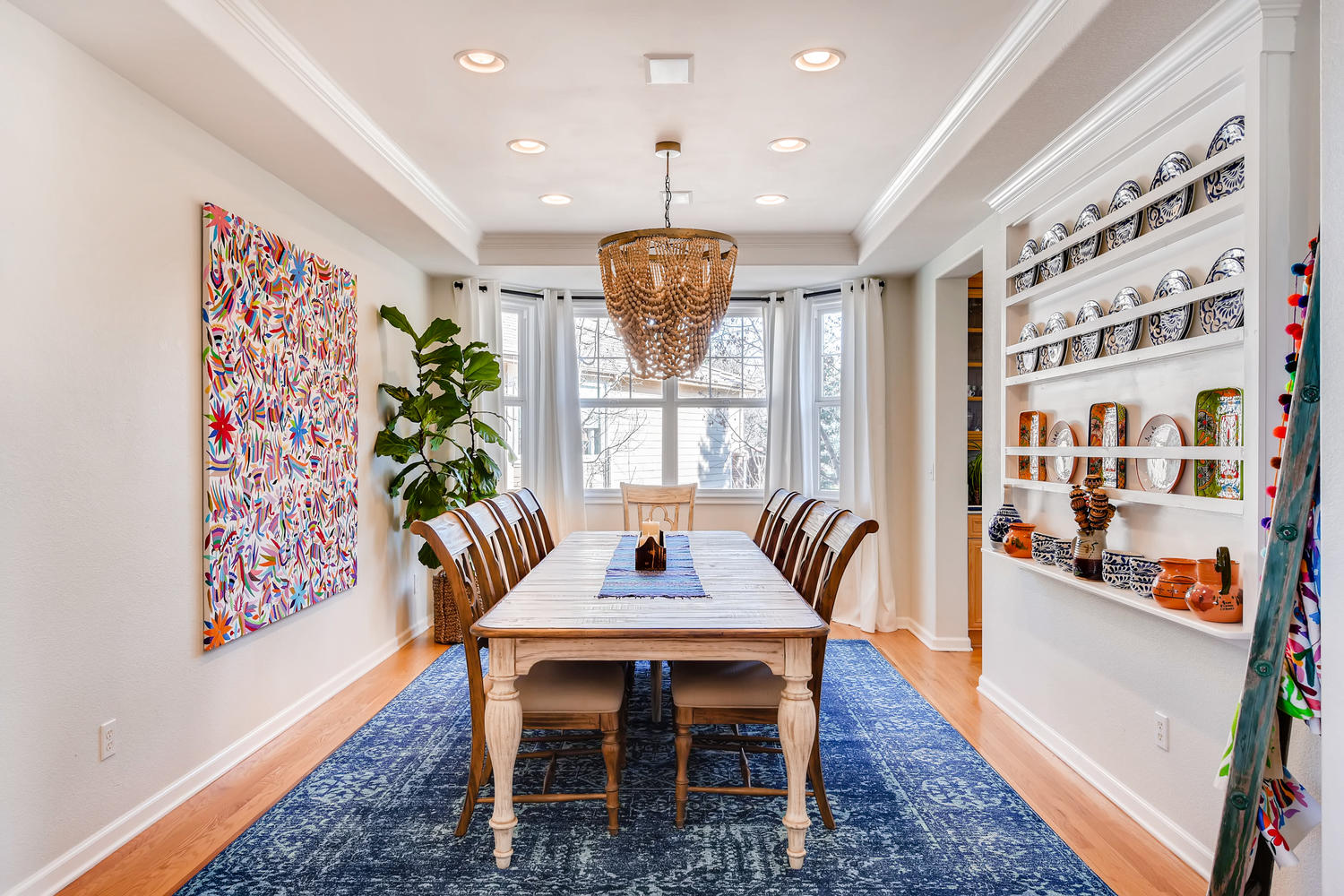 Hola and Happy New Year! It's been a hot minute since I've made time to sit at my computer and write, mainly because I'm currently in the final stages of a kitchen remodel and am in the midst of decluttering and trying to organizing my entire home and life, but today I wanted to share a little something different for those of you who are into home improvement projects.
¡Espero que les guste!
Lola
When I'm not developing recipes, traveling, or catering to Amado and Valentina's every whim, I'm usually working on home improvement projects. A couple of years ago I read a magazine article that talked about ways to love your home, even if you're not living in your "dream home". And after living in Colorado for five years, I finally decided to work on creating a beautiful and functional space that works for our growing familia. My first order of operation was to call on my dear friend Kim of Marlow Lane Interiors to see how I could actually accomplish this. You see, I know nothing about interior design and get overwhelmed picking out lightbulbs, so I knew this wasn't a project I wanted to tackle alone.
Working with Kim has been so much fun and while we've updated several rooms in my house, one of my favorites is the dining room. I never wanted a "formal" dining room, per se because they always seem to be a bit too fancy for my taste – most seem like they're only for show. I wanted my dining room to be beautiful, but casual and comfortable. Together, I think that's precisely what Kim and I created. With her keen eye for design, she introduced so many fun elements that truly brought my dining room to life!
Now, more from Kim…
When Lola first reached out to me to help design her dining room last year, I was so excited! I knew she wasn't scared to incorporate color and pattern into her home, and I was excited for the challenge of creating a design that fit her fun personality that would be functional for her family and work. Lola teaches cooking classes and workshops from home, so the dining room needed to be Instagram-worthy as well as functional to host large groups.
She mentioned to me during our consultation that she LOVES color and that it makes her happy to display her Mexican décor, but that she didn't want to grow tired of it – she once painted her room orange and regretted it within a week. I suggested that we add color in a way that wasn't so permanent or expensive in case she wanted to rotate things around or change them out.
Our goal was to keep the large, more pricey furnishing and décor items neutral so that they could coordinate with the changing seasons or her changing tastes. This included the dining table, custom dish rack, hanging light fixture, and window coverings. Now don't mistake "neutral" to mean boring – we brought in lots of texture through these neutral pieces to keep the room very interesting! We were then able to accent with bold colors using the area rug, DIY wall art, display dishes for the dish rack, and the centerpiece and runner.
Below you will find a few of the "before" pictures with comments as to what we kept for the room, and then you will also see the beautiful "after" pictures with some details on what we updated and why.
DINING ROOM DESIGN ELEMENTS
SEATING: We kept Lola's gorgeous dining table that seats up to 10. The weathered grey and white wood finish of the table was perfect for the new design and it was neutral enough to accent with bold colors in other areas of the room. The actual fabric on the seats is also neutral, so that played in our favor for the design as well.
DIY EMBROIDERED WALL ART: You will notice in the "before" picture below that Lola had a beautiful Otomi textile that she considered using as a tablecloth. For those of you who don't know what Otomi is, it is a piece of hand-embroidered colorful fabric from Hidalgo, Mexico that is often used as a tablecloth, runner, or to make pillows. The designs are filled with beautiful flowers, animals, and other culturally important symbols.
I knew that this particular piece would be perfect to display on the wall instead of on the table where it risked being ruined by food or drinks. We had our handyman create a plywood canvas-like frame and then we stretched the fabric over the wood and stapled it to the back to create an upholstered piece of art. If you look at this piece up close, you will see all of the texture and beautiful embroidery details. Now it hangs as a statement piece in the room that adds so much color to the white walls, with the added bonus that it has less chance of being ruined during a dinner party!
AREA RUG: Lola has two young children, large family gatherings, and also hosts cooking classes so the chance of food or drinks spilling on the floor are 100%. We did not want to purchase an expensive, thick wool rug that would be hard to keep clean, so we went with a beautiful, inexpensive rug that is thinner than wool and hides stains. We went with a darker blue color, albeit still bright, to ensure it would easily hide stains. When purchasing an area rug, be sure to get a rug large enough for your space. For a dining room, you want all of the chair legs on the rug so that it protects your floors – especially if they're hardwood.
CUSTOM DISH RACK: Lola fell in love with the idea of having a dish rack in her dining room to display her beautiful dish collection after seeing Chef Marcela's. Using Chef Marcela's as inspiration, we modified it to fit Lola's wall and needs based on the dishes she wanted to display. I sketched out the dish rack on a piece of paper with the dimensions that would make the dish rack significant and proportional for Lola's wall, and then we had our handyman build it for us. We made two equal size rows on top for plates, a slightly larger third row for larger serving dishes, and then kept the bottom as a small shelf to hold decorative bowls and other small dishes.
The crown molding extends all the way to the ceiling to give it a built-in look and make it grand. We didn't want the dish rack to overwhelm the wall or the room, so we made sure to keep some wall spacing on both sides of the rack. Lola can change out her dishes on display, which also add an element of color to the room without being permanent.
LIGHT FIXTURE: The dining room was not originally wired for a hanging light fixture. It did already have canned lighting, which provided valuable light, but we wanted to add a hanging light fixture over the table to add another layer of interest and functionality and to be able to dim the lighting to set the mood depending on the occasion. The light fixture we chose was large in size, as well as beaded and textured, while still being neutral in color. Again, we wanted to ensure that Lola could rotate colors into the room with the permanent light fixture coordinating with any of the colors. We LOVE this light fixture and the fun vibe it brings to the room. It really is a statement piece.
CENTERPIECE AND RUNNER: We used an existing blue table runner that Lola already owned to add color to the table. The centerpiece is neutral but can be customized to different seasons or occasions using candles, flower vases, etc. It is very versatile and Lola can pick fresh flowers out of her garden in the summer to create a beautiful centerpiece, or she can use candles during the winter months if she wants a warmer vibe.
WHITE CURTAINS: The white cotton curtains add soft texture to the room and make the windows feel finished, without being distracting. We wanted the wall art and other bold colors to really stand out as focal points, so we kept the curtains a neutral white color. For Lola's bay window, we hung three individual curtain rods but connected them with corner hinged pieces to make it one continuous rod.
GREENERY: Lola is an avid plant lady that grows BEAUTIFUL, thriving fiddle fig trees so we were able to use one of her trees to add greenery to this room. I typically suggest having at least one source of greenery in every room, whether real of faux, to add a living element to the room. Greenery makes the room feel lived in and alive.
Before picture – Instead of using these paper flowers as wall art, we had our handyman add a custom dish rack so that Lola could display her beautiful, colorful pieces of dishware. Notice the Otomi fabric in the middle of the table as a runner that is now a statement wall art piece.
After picture – Custom dishrack designed with the inspiration provided by Chef Marcela.
After picture – close up of the beautiful light fixture that we kept neutral but adds so much texture and interest to the room, plus additional lighting options. Lola can use the canned lighting or just the light fixture on a dimmer to set the mood.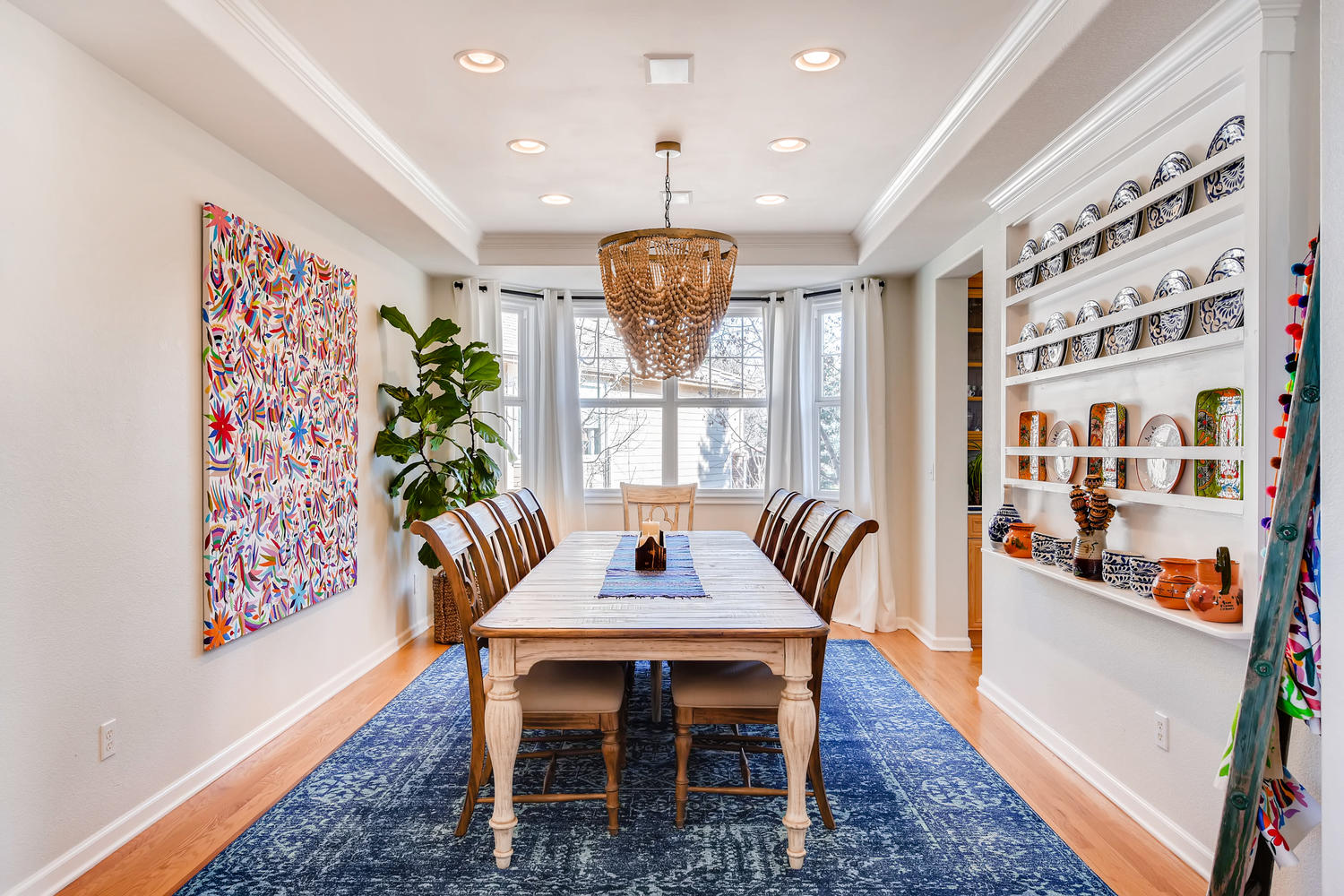 After picture – The curtains in the background add a soft touch to make the windows feel finished, but we kept them white so as not to distract from the rest of the room. The blue area rug adds a pop of color and brings all of the decor together.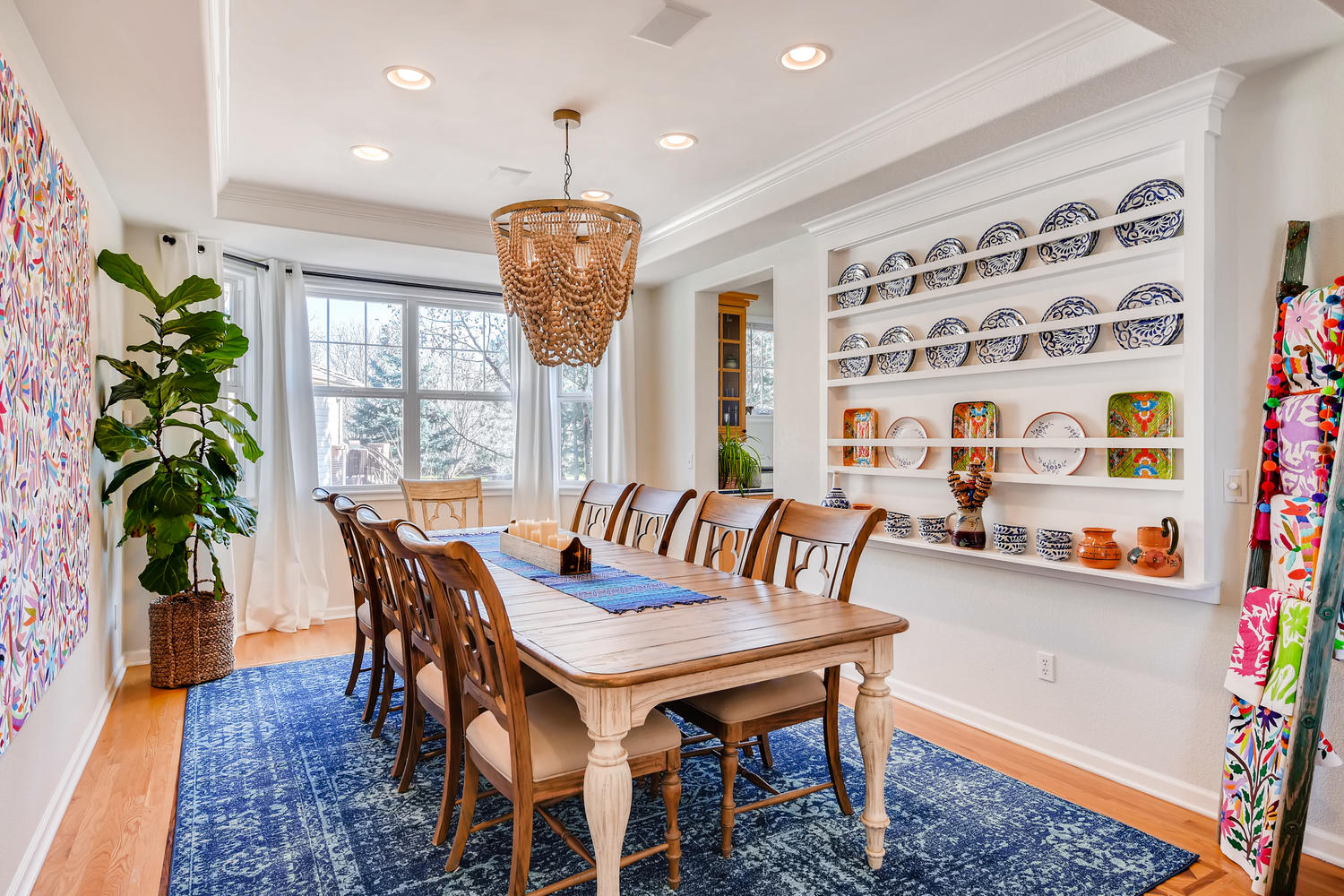 After picture – Lola is an avid plant lady that grows BEAUTIFUL, thriving fiddle fig trees so we used one of her trees to add greenery to this room.
---
Be sure to follow Kim and all of her interior design adventures on Instagram (@marlow_lane) and Facebook (Facebook.com/marlowlaneco).
Professional photos by Justin Doty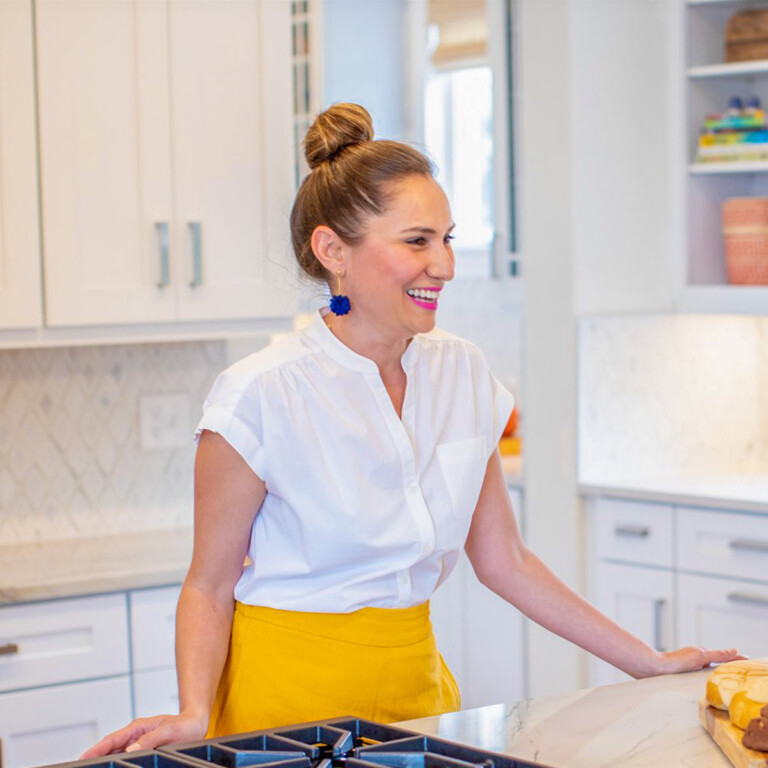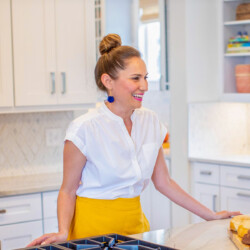 Lola Wiarco Dweck
Lola is a Mexican-American recipe developer, writer, and cooking instructor who loves sharing her culture with the world. Growing up in California and spending summers in Mexico, Lola celebrates her family's Mexican recipes and vibrant culture through Lola's Cocina.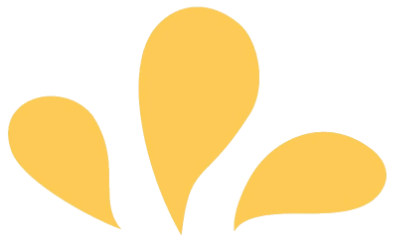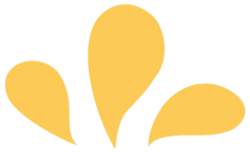 Sign up for ¡Hola de Lola!