Quince and Cream Cheese Pastry | Pastel de Membrillo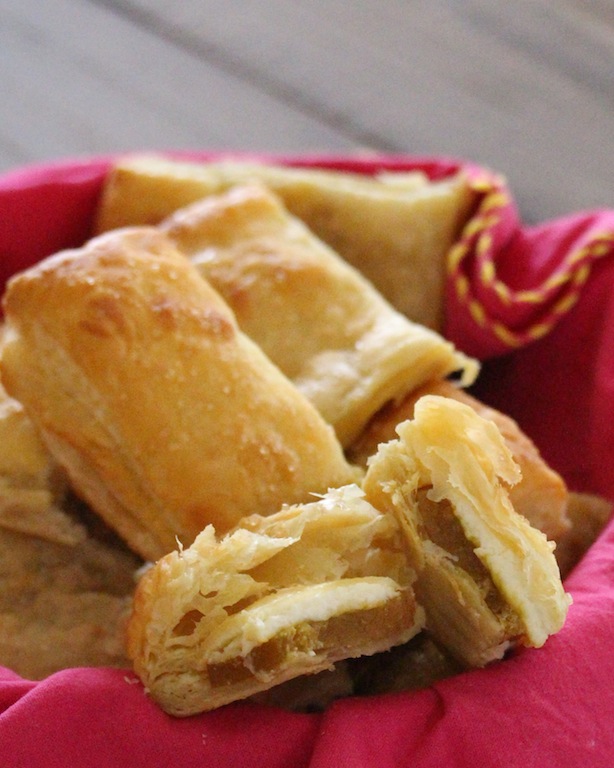 I recently had lunch at the Anaheim Packing District with my sister and a few friends. We each picked out something to eat and then reconvened in the communal dining area. I opted for a juicy rib eye sandwich and my sister got crispy fish and chips. Our friend, Monique, ordered a sweet and savory grilled cheese sandwich with quince paste, which inspired this recipe.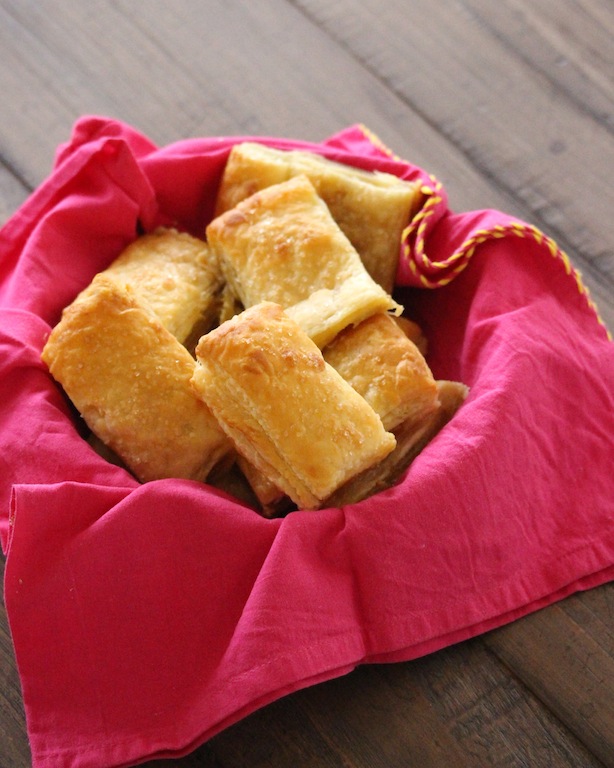 Typically, I serve quince or guava paste as an appetizer with Manchego cheese and crackers, or in an empanada with cream cheese. When baked between two puff pastry sheets and a thick layer of cream cheese, it transforms into a dessert that people will swear took you hours to prepare. Little do they have to know that the preparation takes about five minutes and makes a perfect dessert for any occasion.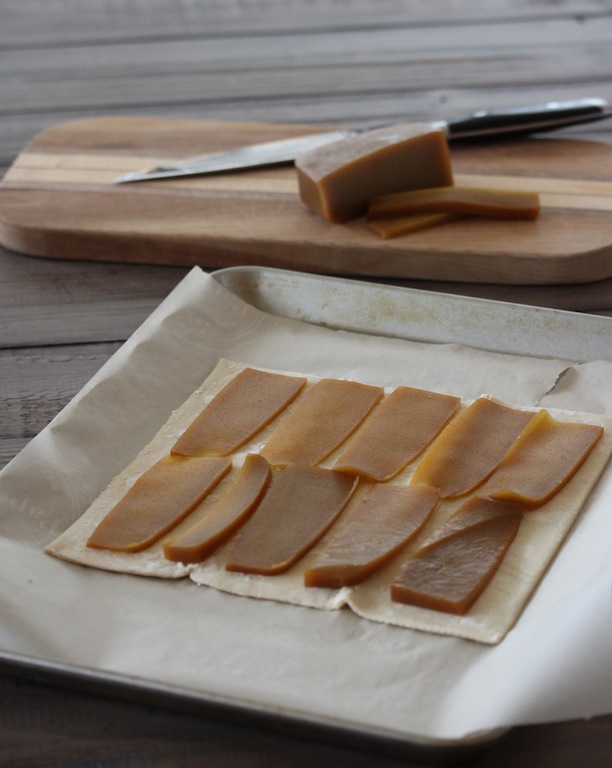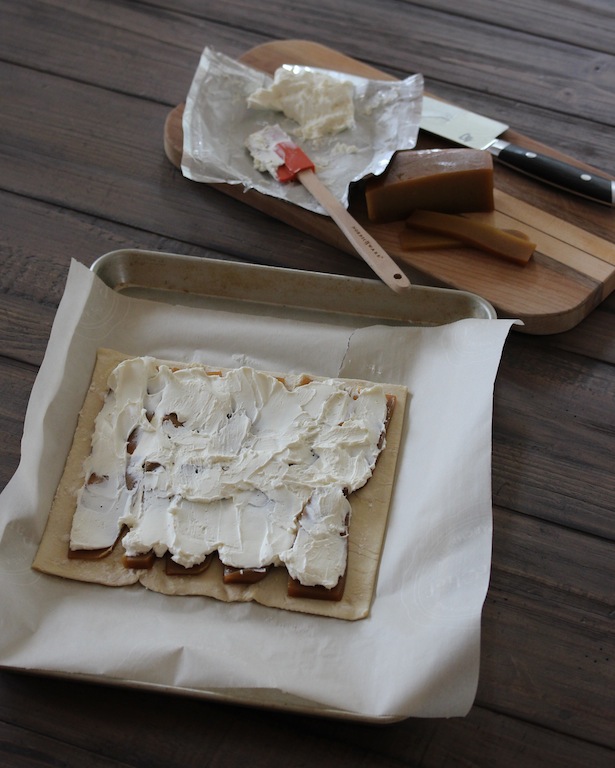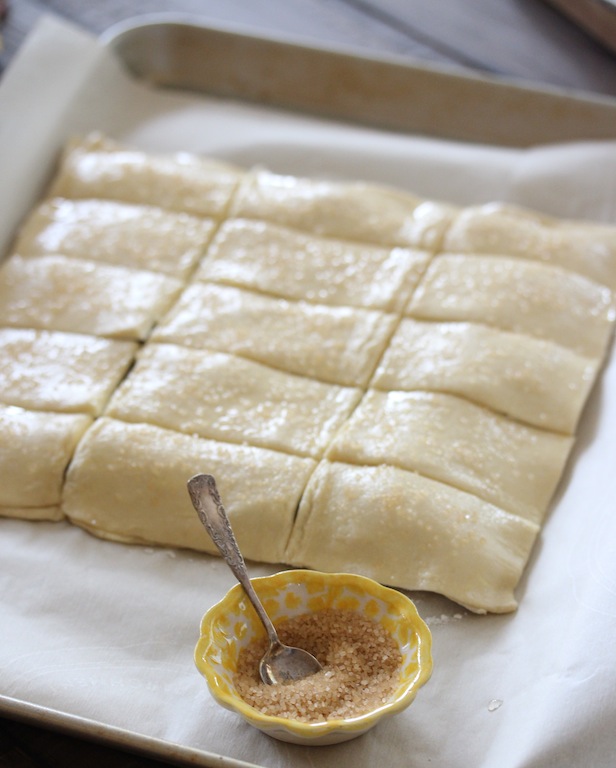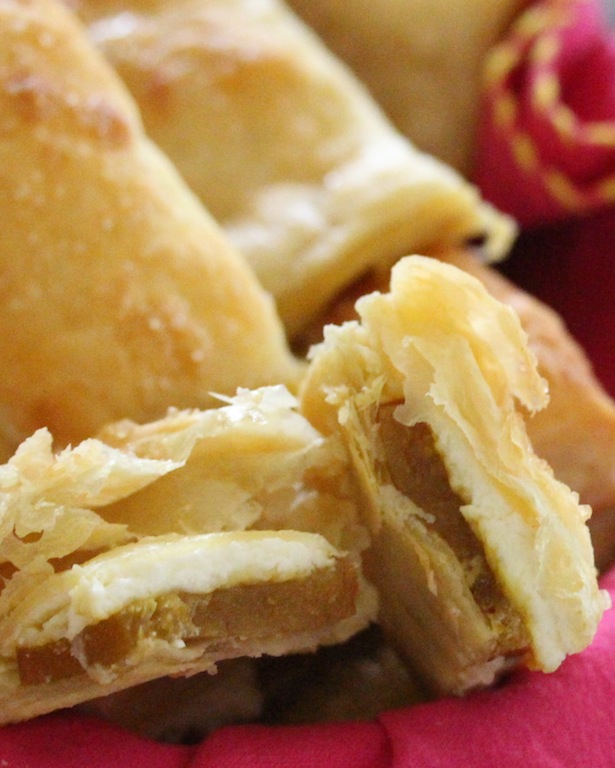 Ingredients:
2 ready-to-bake puff pastry sheets, thawed
8 ounces quince paste, thinly sliced
8 ounces cream cheese, at room temperature
1/2 cup simple syrup (1 part sugar dissolved into 1 part boiling water)
1 tablespoon coarse, raw, or turbinado sugar
Preparation:
Preheat oven to 375 degrees Fahrenheit.

Carefully unfold one pastry sheet onto a baking sheet lined with parchment paper.

Place quince paste slices onto pastry sheet, leaving one inch of space around the borders.

Spread a thick layer of cream cheese over quince paste. You may have to hold the quince paste to prevent it from moving.

Cover with second pastry sheet and lightly pinch to seal the edges.

Generously brush top with simple syrup, sprinkle with sugar, and carefully cut into smaller rectangles or squares. Be sure to use a very sharp knife for this step.

Bake for 15 minutes, then check every three to five minutes (without opening the oven) until the top becomes golden brown in color. This should take no more than 25 minutes total.

Serve warm and enjoy!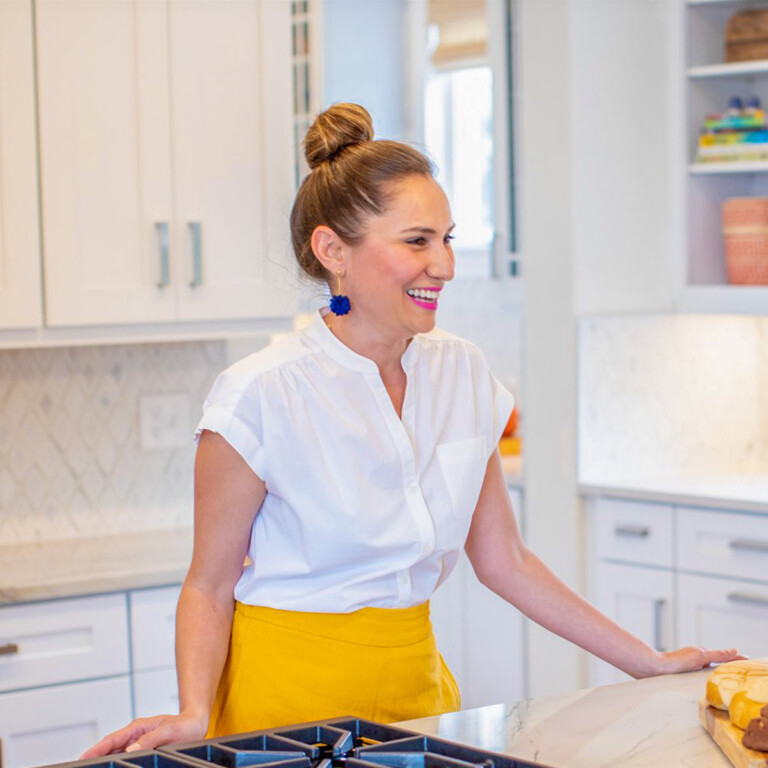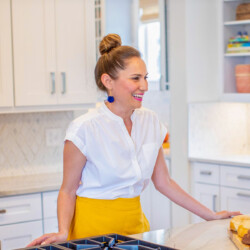 Lola Wiarco Dweck
Lola is a Mexican-American recipe developer, writer, and cooking instructor who loves sharing her culture with the world. Growing up in California and spending summers in Mexico, Lola celebrates her family's Mexican recipes and vibrant culture through Lola's Cocina.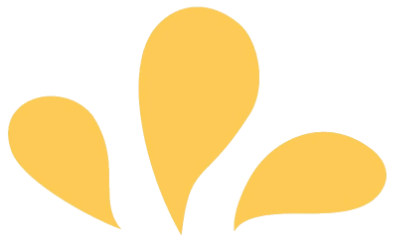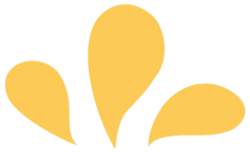 Sign up for ¡Hola de Lola!