Pears and Piloncillo | Peras con Piloncillo
I learned to make this very simple Mexican dessert with one of my Oaxacan cooking mentors, Reyna Mendoza. Reyna is among Oaxaca's best-known cocineras tradicionales and she teaches Zapotec cooking classes from her home in Teotitlán del Valle. I had the good fortune of taking several classes with Reyna in 2012 and look forward to learning more from her this summer when I return to Oaxaca for an Eat.Cook.Drink.Mexico tour with some fellow food bloggers.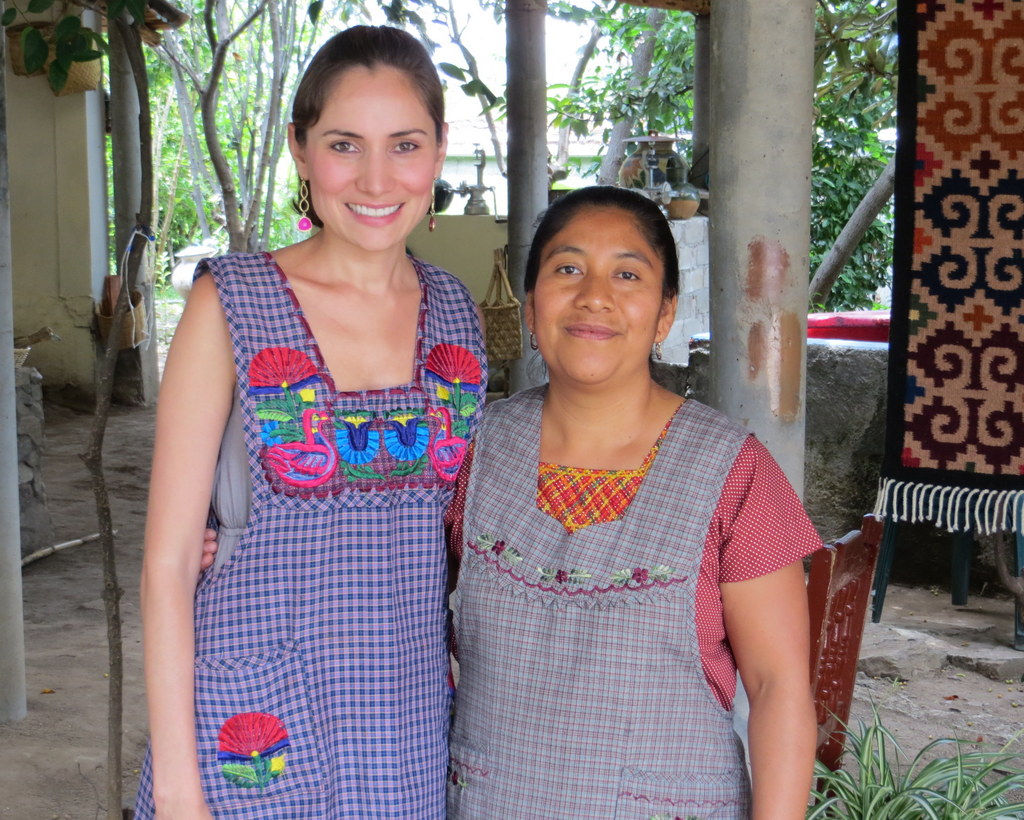 Lola and Reyna, 2012.
Reyna's pears and piloncillo stood out to me because of their simplicity. With three ingredients – pears, piloncillo, and butter, we were able to create a dish that remains engrained in my memory. After enjoying chicken mole enchiladas, this light and simple dessert definitely hit the spot!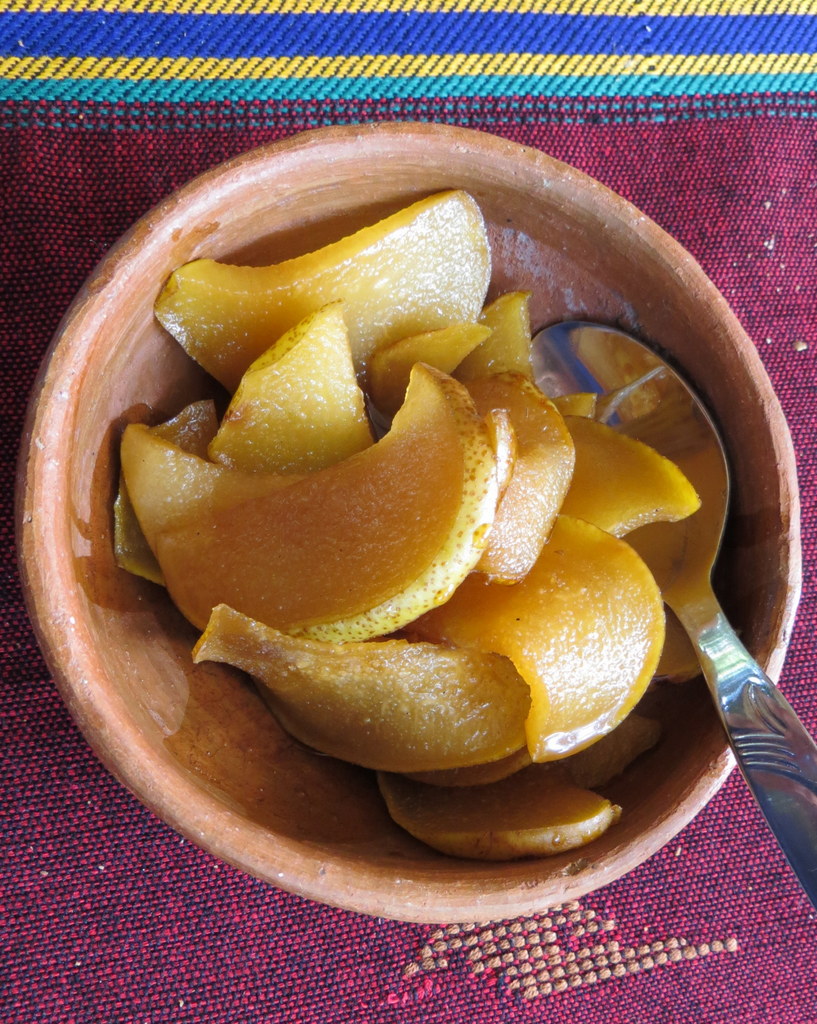 These are the pears and piloncillo we made in Reyna's class.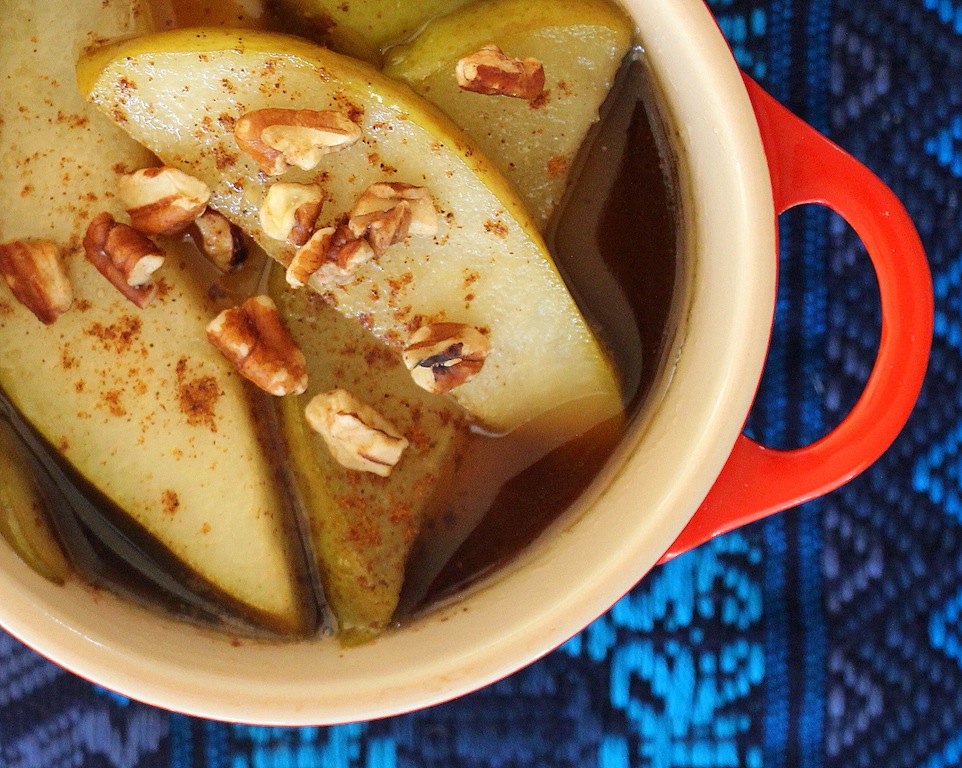 I recreated them and topped mine with a dash of cinnamon and pecans for texture.
Ingredients:
3 fresh pears
2 tablespoons butter
1 cup grated piloncillo* cone
¼ cup water
Preparation:
Cut pears in half lengthwise then into slices about ¼-inches in width.

Melt butter on low-medium heat in shallow pan, stirring continuously to avoid burning. Add piloncillo and stir frequently until it is completely melted. Add water and let simmer for 5 minutes.

Add sliced pears and stir occasionally until soft, but not soggy.

Serve pears with butter-piloncillo mixture on top and with a scoop of vanilla ice cream (optional).
*Piloncillo [pee-lone-see-yoh], also referred to as panela, is pure, unrefined sugar pressed into a cone shape. It is oftentimes used in Mexican recipes in place of regular sugar and its flavor is reminiscent of dark brown sugar or molasses.
For more information on the cooking classes I took in Oaxaca, click here.
For more information on culinary tours to Oaxaca, visit Eat.Cook.Drink.Mexico.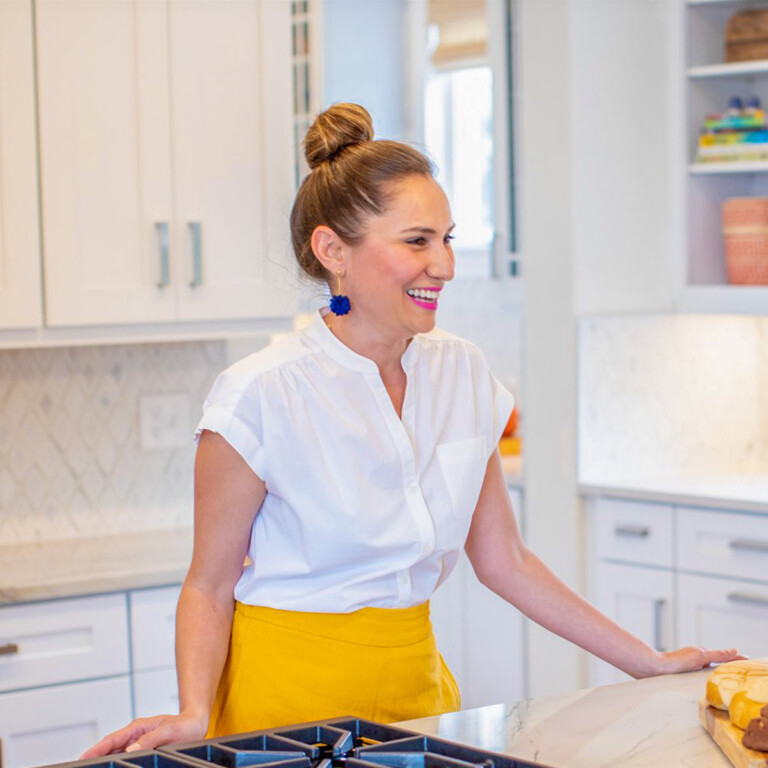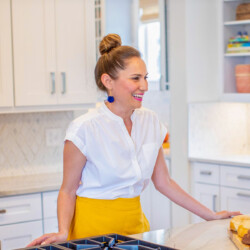 Lola Wiarco Dweck
Lola is a Mexican-American recipe developer, writer, and cooking instructor who loves sharing her culture with the world. Growing up in California and spending summers in Mexico, Lola celebrates her family's Mexican recipes and vibrant culture through Lola's Cocina.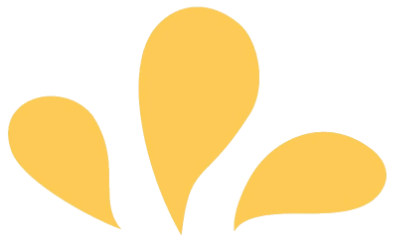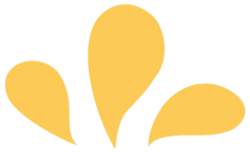 Sign up for ¡Hola de Lola!