Grape and Chia Protein Paletas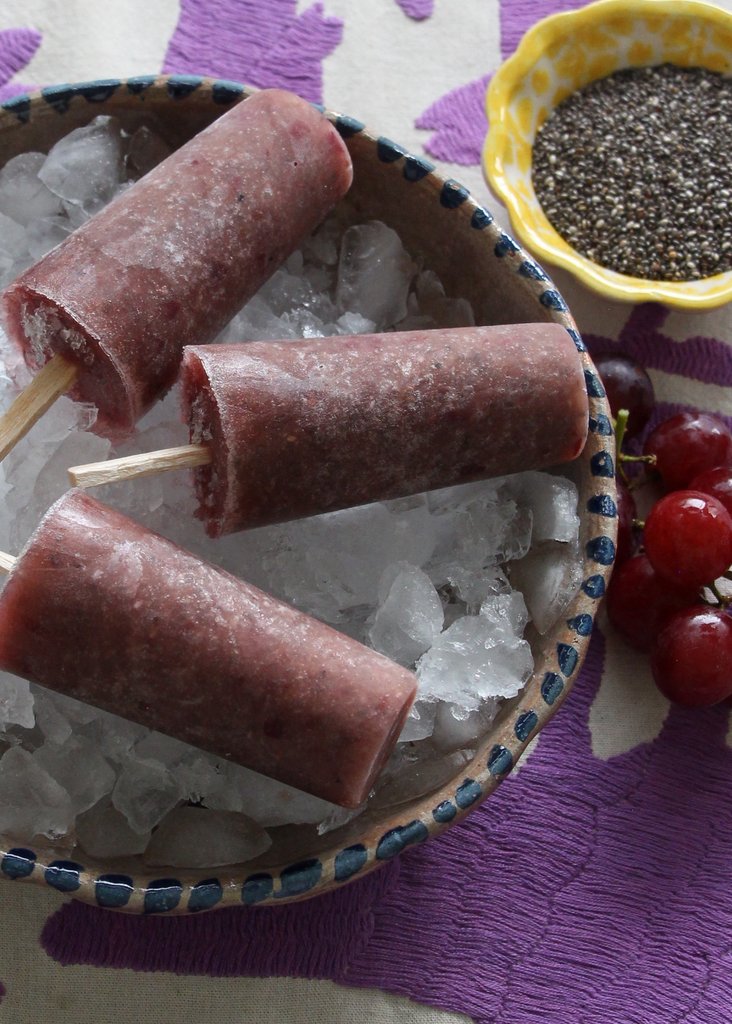 Amado was recently promoted to #PaletaWeek 2017's official taste tester, which is why this year I focused on creating a few of his favorite recipes. One of my goals as a mother is to raise a child who is open-minded to new foods and flavors and I do this by introducing Amado to different herbs and ingredients and by having him help me in the kitchen as often as possible.

Grapes are one of Amado's favorite fruits, so we used them to make paletas!
And chia seeds are loaded with nutrients so we snuck those in, too.
First I added mint to his honeydew paletas (instant hit!) and next we experimented with chia seeds and grapes. He thinks chia seeds are sprinkles and uses them to top everything from yogurt, to ice cream. They're flavorless, but are packed with protein, iron, and other nutrients so we added three heaping tablespoons to the grape mixture and you wouldn't even know they're in there. The best part of this whole process is having Amado help me in the kitchen and tasting the fruits of our labor as we enjoy the warm summer days together.
He really enjoyed counting and measuring the grapes.
He also managed to sneak in a few grapes while working, hence the chipmunk cheeks.
Ingredients:
2 cups of seedless red grapes, stems removed
1 tablespoon agave (or to taste)
3 tablespoons chia seeds
Preparation:
Blend grapes and agave on high until completely liquefied, about 60 seconds.

Add chia seeds and blend an additional 15 seconds on low, just enough to mix the seeds into the grape mixture.

Pour mixture into popsicles molds and freeze overnight.
Save
Save
Save
Save
Save
Save
Save
Save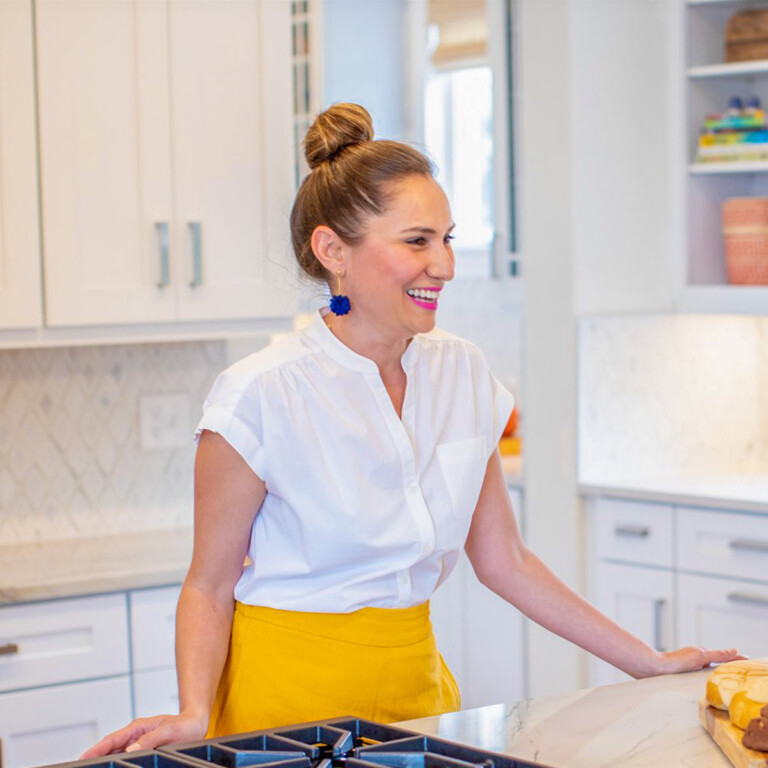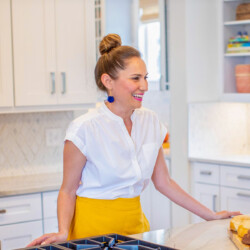 Lola Wiarco Dweck
Lola is a Mexican-American recipe developer, writer, and cooking instructor who loves sharing her culture with the world. Growing up in California and spending summers in Mexico, Lola celebrates her family's Mexican recipes and vibrant culture through Lola's Cocina.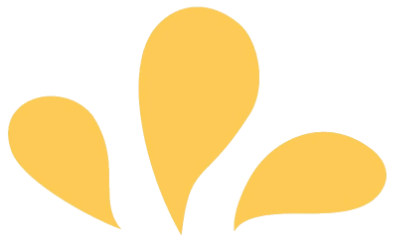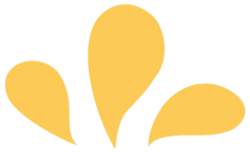 Sign up for ¡Hola de Lola!