Tortilla Soup | Sopa de Tortilla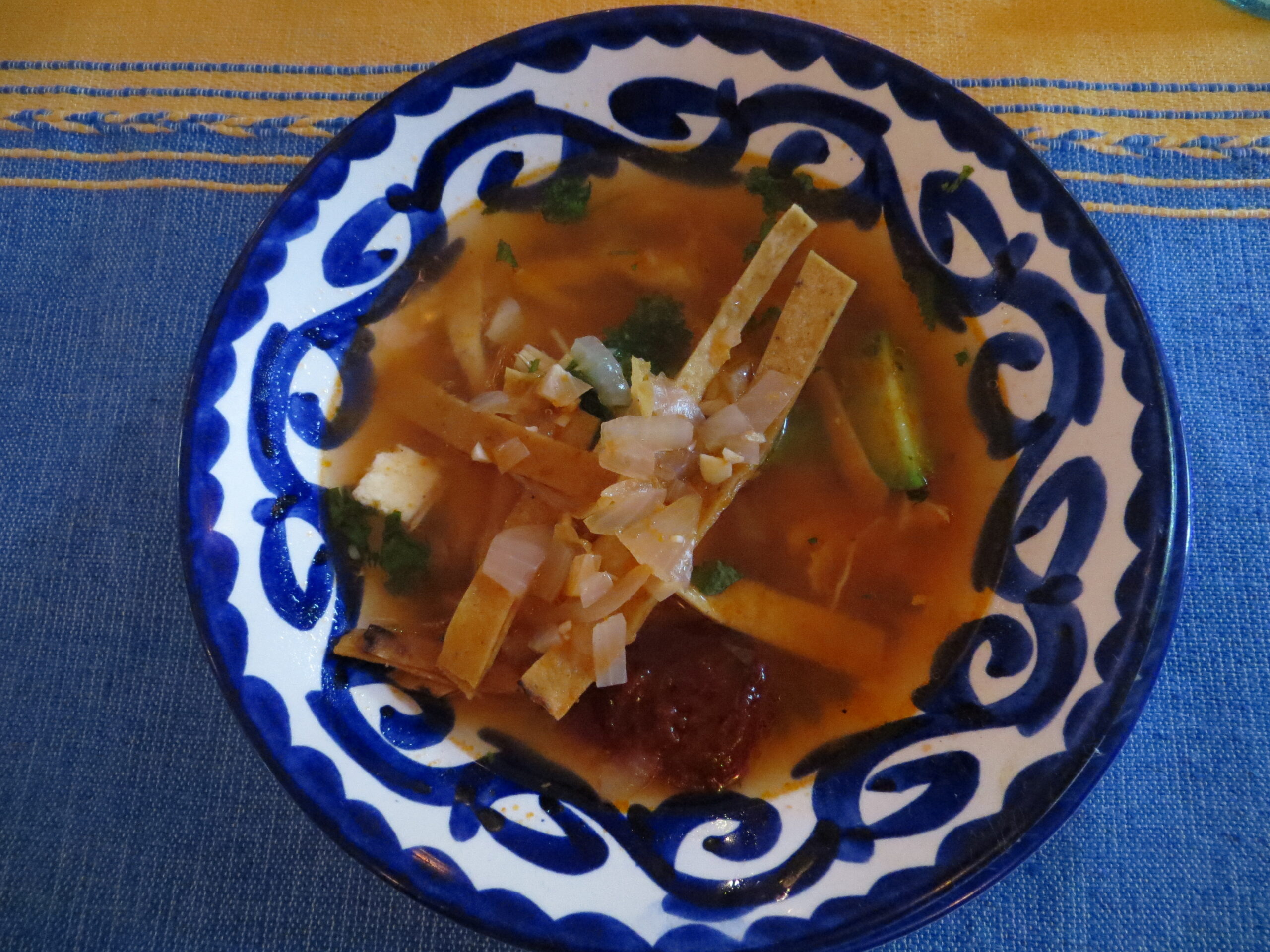 Last week, I went to visit my mother and it just so happened that she was in the mood for a good bowl of tortilla soup. Typically, I crave tortilla soup from Puerto Nuevo, an area of Baja known for its lobster. There, the broth is light, simple, and delicious. It differs from the versions I have tried here in the US, which are much thicker in consistency and can be served as a main course.
During a cooking class in Oaxaca with Chef Susana Trilling of Seasons of My Heart, I had the good fortune to reencounter the tortilla soup prepared "estilo Puerto Nuevo" that I daydream about ever since I first tasted it in Baja. I enlisted my team of sous chefs (otherwise known as my mom and sisters) and embarked upon the journey back to Baja, to bring the taste of the light, yet tasty tortilla soup to the palates of my friends and family. Needless to say, all of our taste buds agreed that the experience was nothing short of a dream come true! Read below for complete recipe.
Ingredients:
1¼ pounds tomatoes (3 large or 10 small)
½ cup oil
5 corn tortillas cut into thin strips (old, dry ones work best)
1 medium white onion chopped
½ head garlic finely chopped
12 cups well-flavored chicken broth
Salt (to taste)
Pepper (to taste)
Ingredients (for garnish):
10 chiles chipotle in adobo sauce
2 avocados peeled and cubed into 1-inch pieces
¼ pound queso fresco cut into 1-inch chunks (manchego or Muenster may be substituted)
4 cup boiled chicken shredded (chicken breasts work best)
½ cup cilantro leaves finely chopped
2 limes quartered
Preparation:
Roast tomatoes over medium heat on a comal, griddle, or cast iron frying pan for 10 to 12 minutes or until soft and the skin begins to slough off. Allow to cool, then peel and discard skin. Puree tomatoes until smooth.

Heat oil in 8-inch cast iron frying pan until hot. Add tortilla strips. Fry 3 to 5 minutes over medium heat or until crispy and golden brown. Drain on paper towels. Remove the remaining oil, reserving 2 tablespoons.

Use 2 tablespoons reserved oil into a heavy 4-quart stockpot and saute onions until translucent, about 3 minutes. Add garlic and continue to cook 2 minutes longer.

Add tomato puree and fry well, about 10 minutes.

Stir in chicken broth, lower heat to simmer and cook, covered, for 30 minutes.

Season with salt and pepper.

To serve, place one chile chipotle, shredded chicken, cheese, avocado, cilantro, and fried tortilla strips in each bowl. Add tomato broth and serve with fresh limes on the side.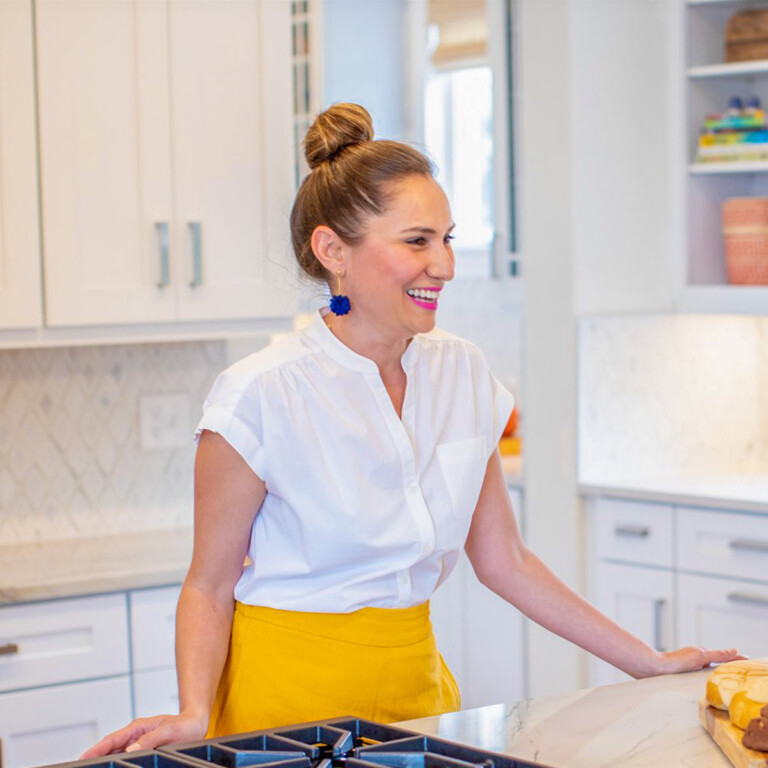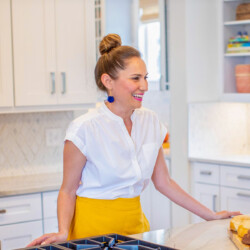 Lola Wiarco Dweck
Lola is a Mexican-American recipe developer, writer, and cooking instructor who loves sharing her culture with the world. Growing up in California and spending summers in Mexico, Lola celebrates her family's Mexican recipes and vibrant culture through Lola's Cocina.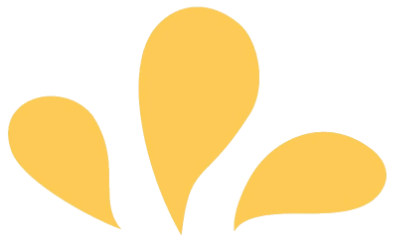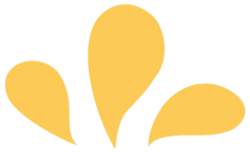 Sign up for ¡Hola de Lola!