Pineapple Piloncillo Pastelitos with Cream Cheese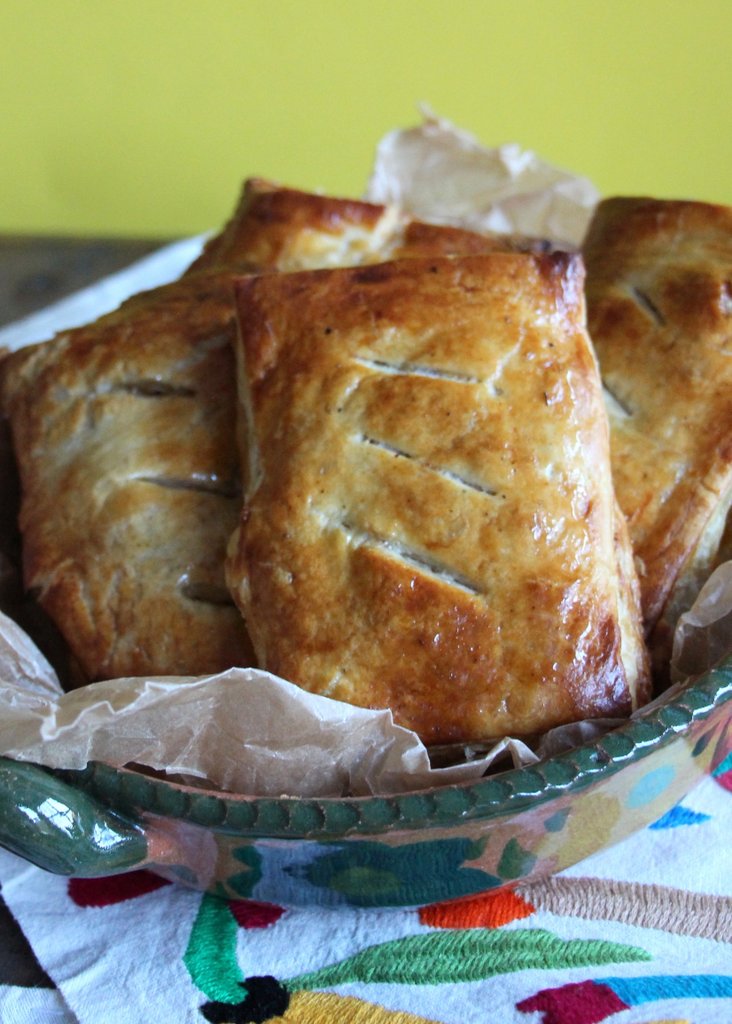 Many thanks to Dole Sunshine Latino and #WeAllGrow Latina Network for sponsoring this post; recipe and opinions are my own.
If you've ever been to Porto's Bakery & Cafe in Southern California, then you're familiar with the Cuban bakery's famous guava and cream cheese pastries. They're one of my favorite items on the menu and I've recreated a simple homemade version, but with pineapple and piloncillo.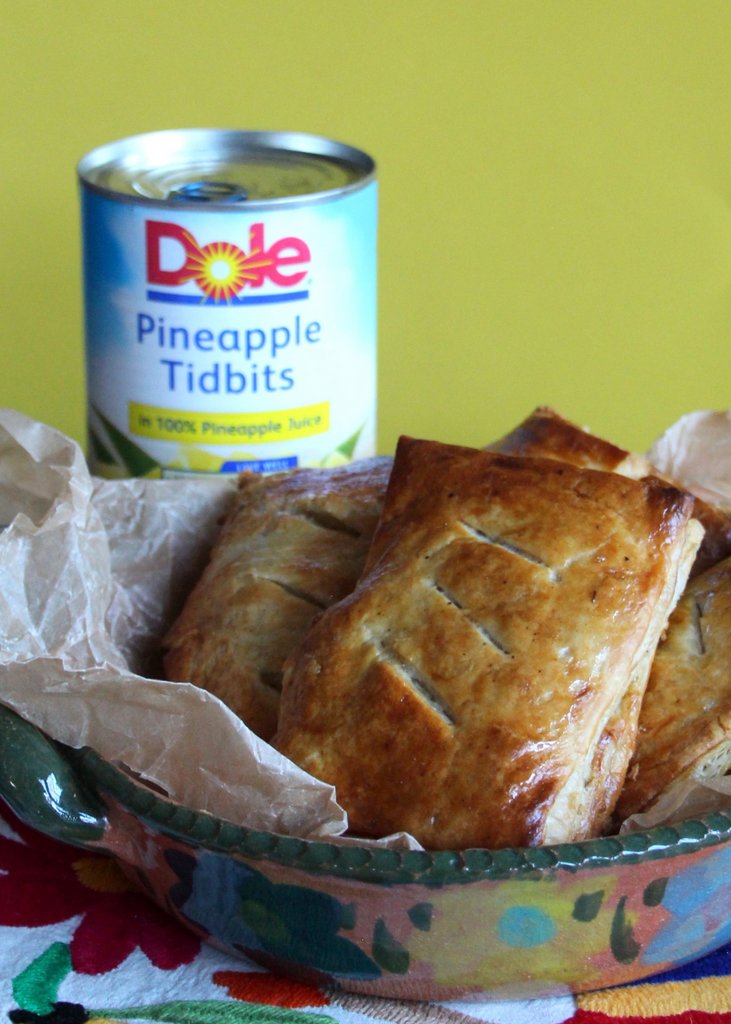 When I partnered with Dole to create something special with canned pineapple, these pastelitos immediately came to mind. Adding piloncillo to the pineapple creates a sweet-tart combination that pairs perfectly with cream cheese. Bake all of this between two layers of flaky puff pastry and you may have found yourself a new addiction.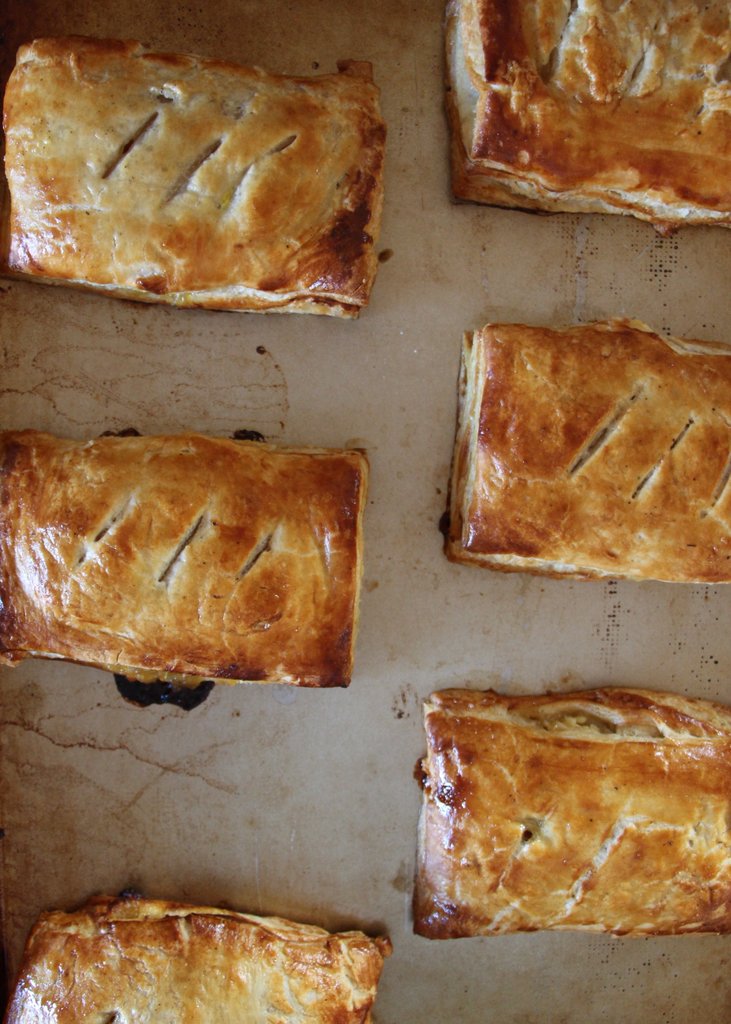 Serves: 6
Preparation Time: 45 minutes
Ingredients:
1 20-ounce can Dole Pineapple Tidbits in 100% Pineapple Juice
6 ounces piloncillo
8 ounces cream cheese
1 17.3-ounce package puff pastry sheets (two sheets per package)
1 medium egg, scrambled
1/4 cup simple syrup*
Preparation:
In a small pot, bring crushed pineapple and juice to a boil with piloncillo. Allow to simmer over low-medium heat for 15 minutes, stirring frequently to avoid burning and to break down piloncillo (use a wooden spoon for this). Once piloncillo is completely dissolved, continue to simmer for an additional 15 minutes until liquid is reduced at least by half of the original amount. Remove from heat and allow to cool.
In the meantime, thaw puff pastry sheets according to package instructions. Thawed sheets should still be cold. Once thawed, open and cut each sheet into six 4-inch pieces. Spread cream cheese over bottom half, and then top with pineapple mixture. Lightly brush edges with egg, top with remaining half of puff pastry, and seal edges with fingers. Pierce each pastry with three one-inch slices on the top.
Bake at 400 degrees until golden brown, approximately 20 minutes. Remove from oven and allow to cool for approximately 5 minutes before brushing lightly with simple syrup. Serve warm.
*Note: For simple syrup, bring 1/4 cup water + 1/4 cup sugar to a boil over medium heat until sugar is completely dissolved, about 10 minutes. Remove from heat and allow to cool completely.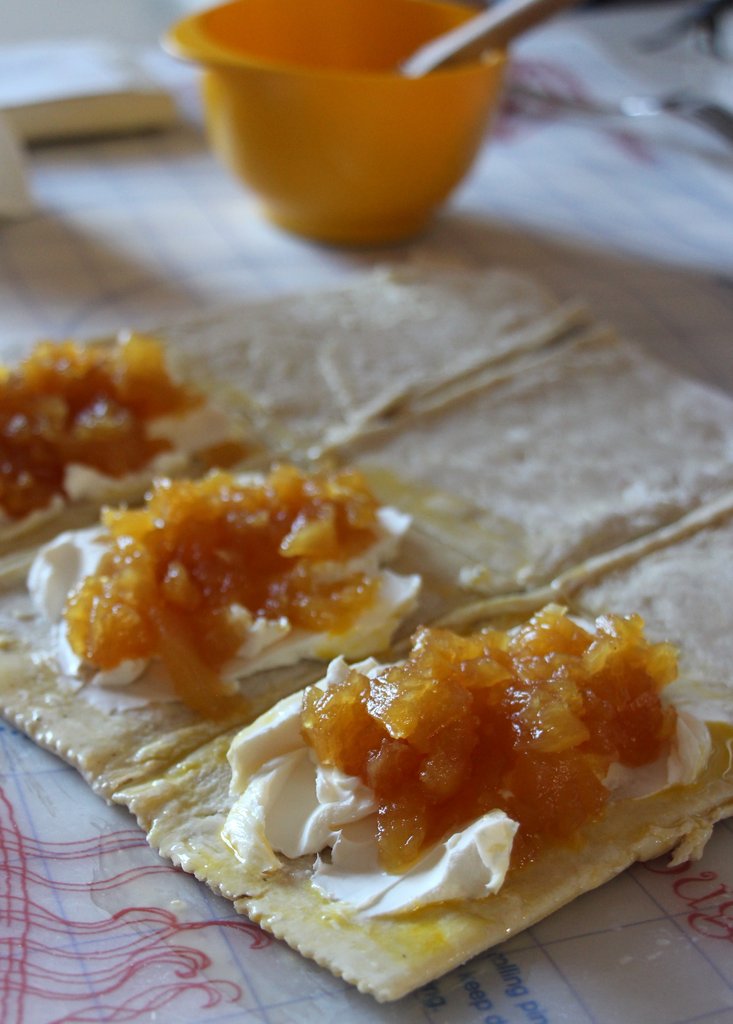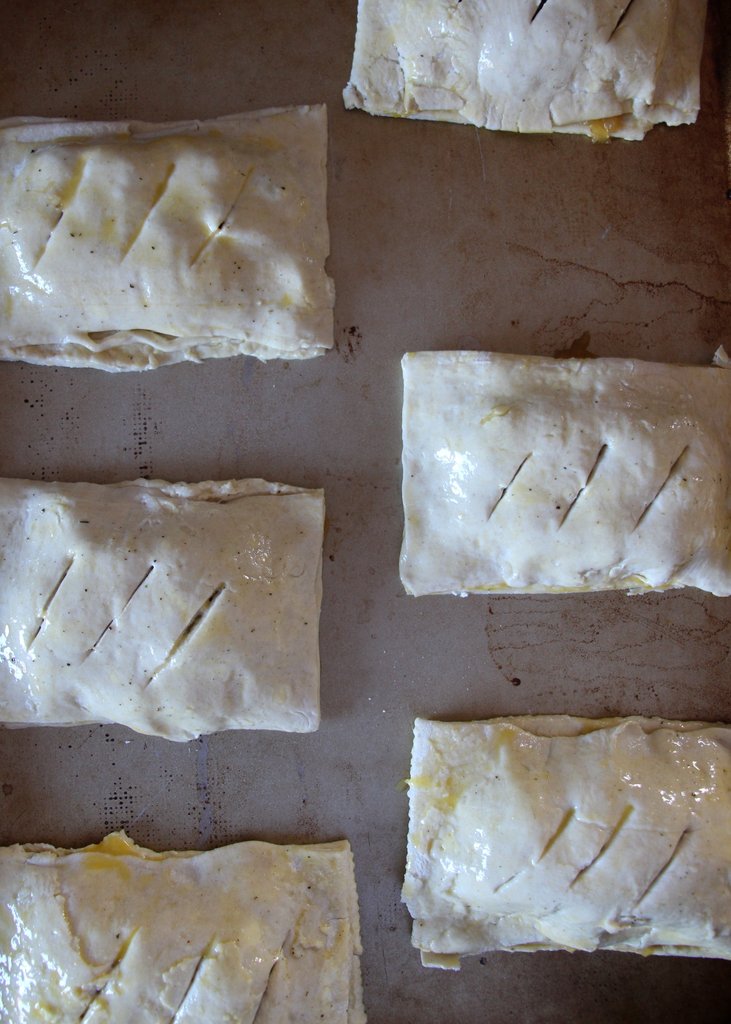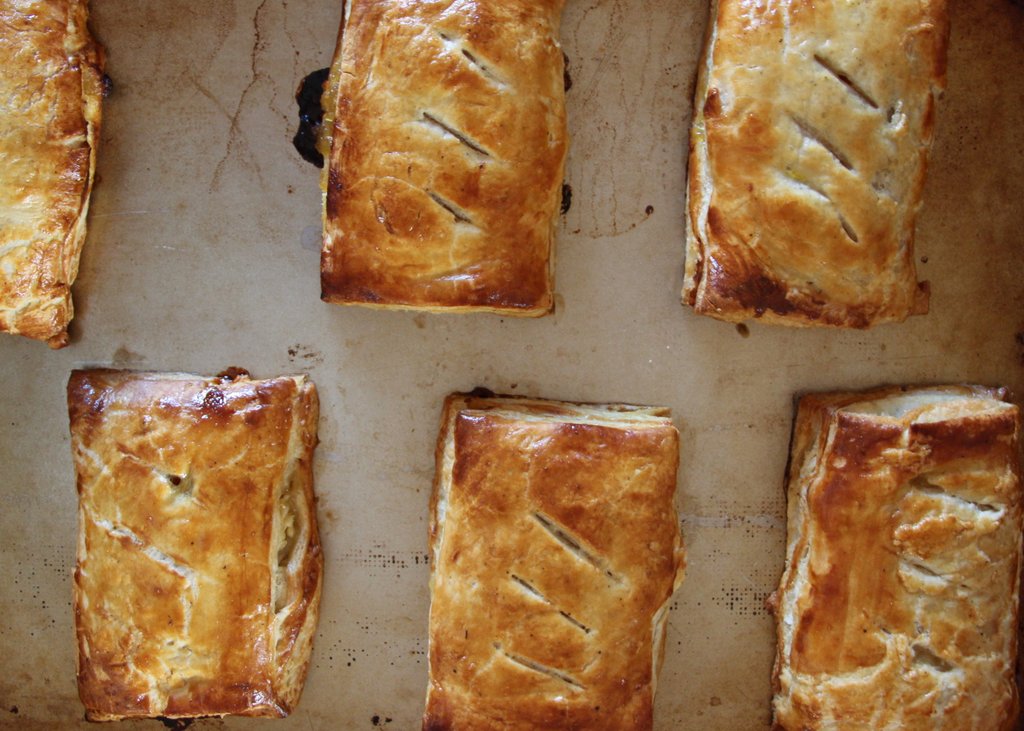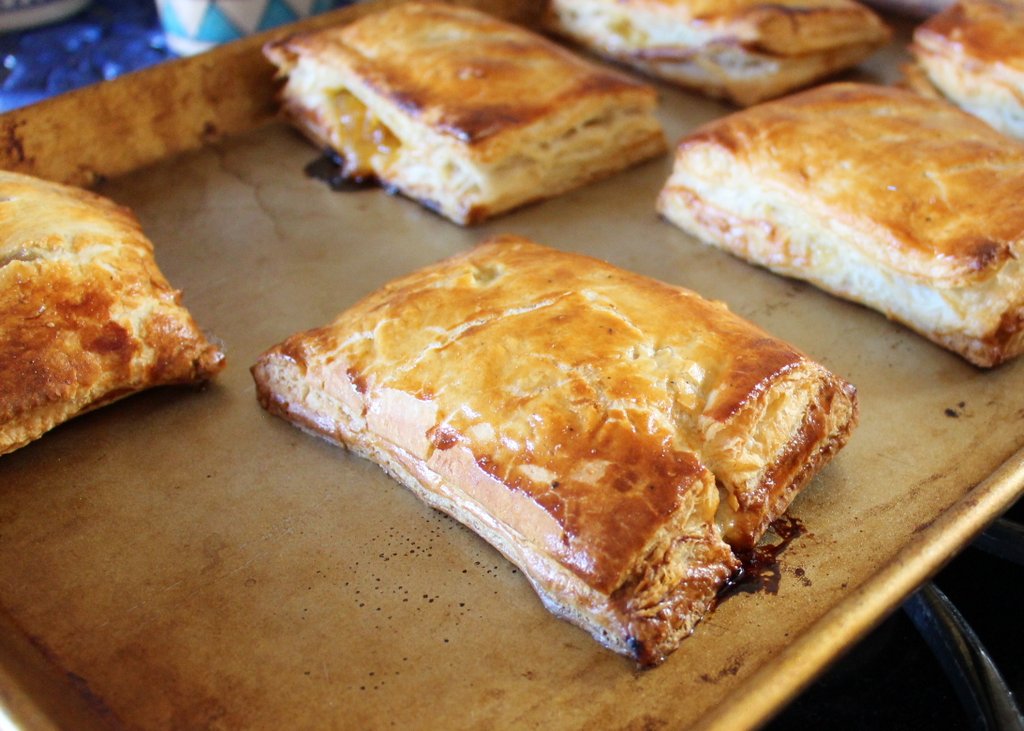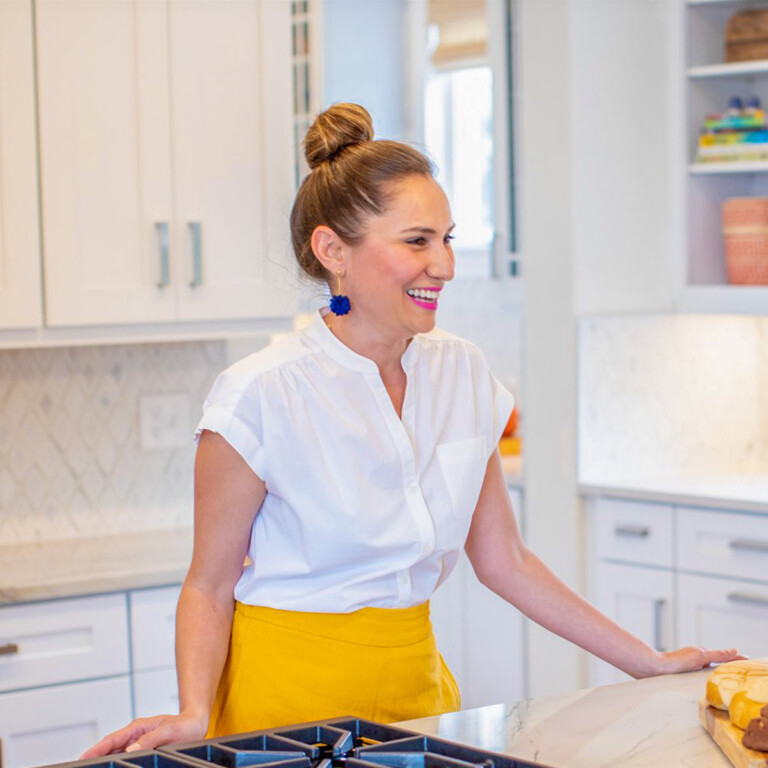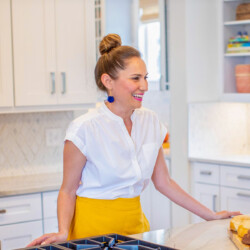 Lola Wiarco Dweck
Lola is a Mexican-American recipe developer, writer, and cooking instructor who loves sharing her culture with the world. Growing up in California and spending summers in Mexico, Lola celebrates her family's Mexican recipes and vibrant culture through Lola's Cocina.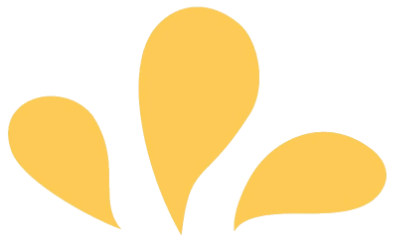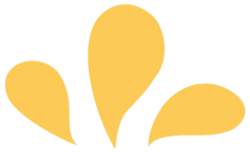 Sign up for ¡Hola de Lola!