Weekend Brunch Inspiration: Huevos Enmolados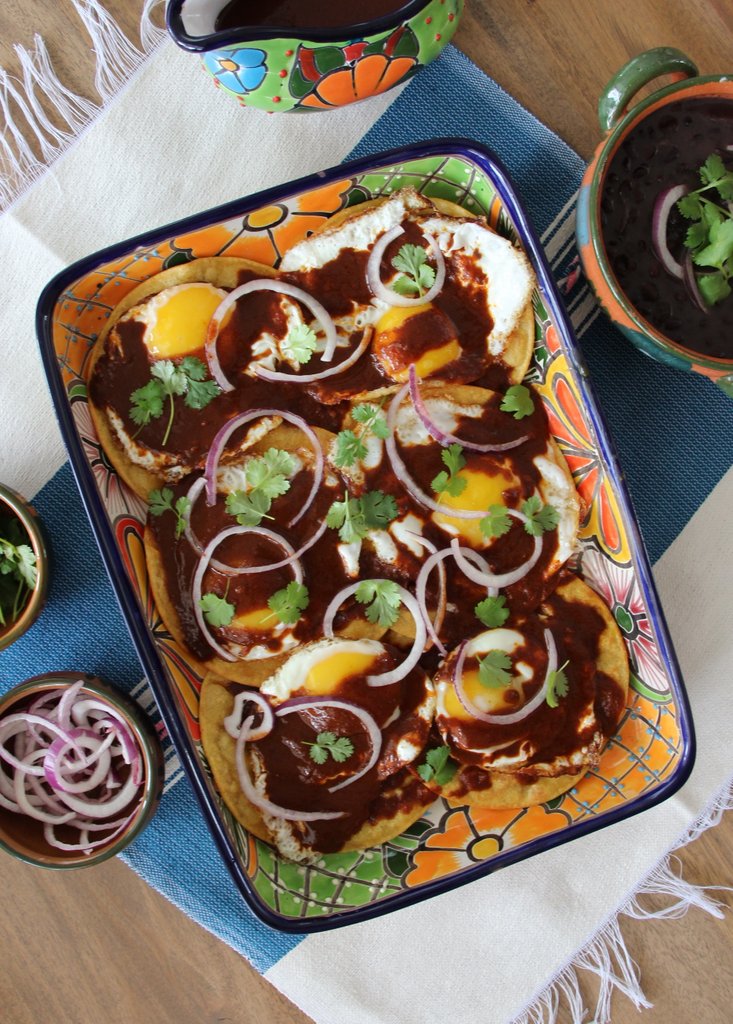 If your mother is anything like mine, she might remind you of Guelaguetza's Mole Rojo: sweet, a bit spicy, and definitely complex (in a good way). It's this flavor combination that inspired me to create a Mother's Day brunch recipe that captures the essence of my own mamá.
I learned how to make traditional huevos rancheros from my friend and súper mamá, Ana. And now that I've mastered her recipe, I've bucked with tradition and created my own saucy recipe that pairs mole with huevos over lightly fried corn tortillas. ¡Y qué delicia!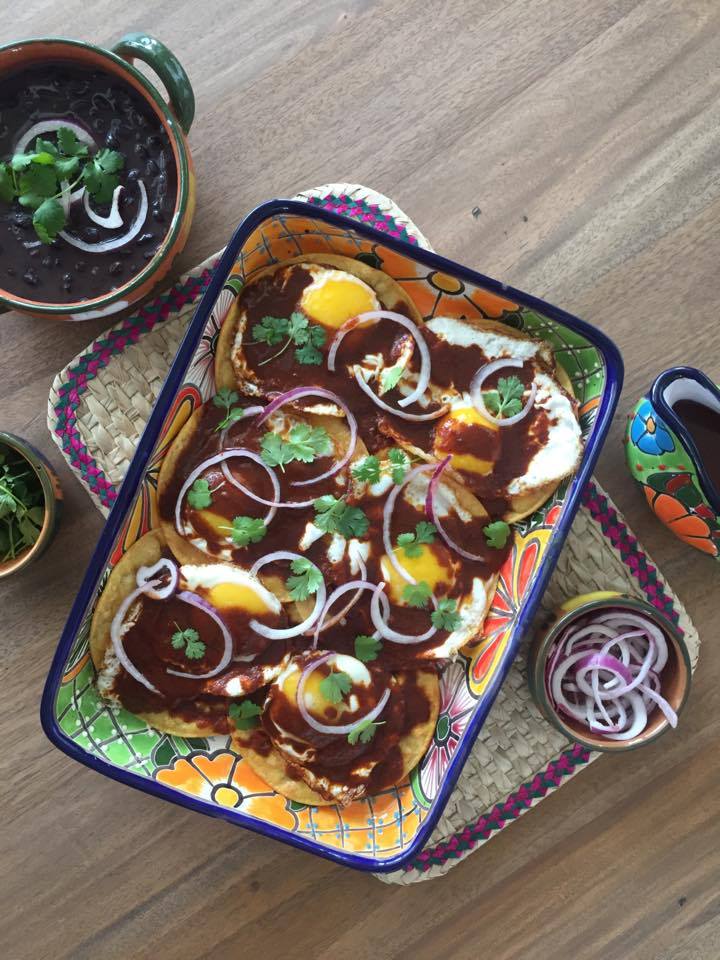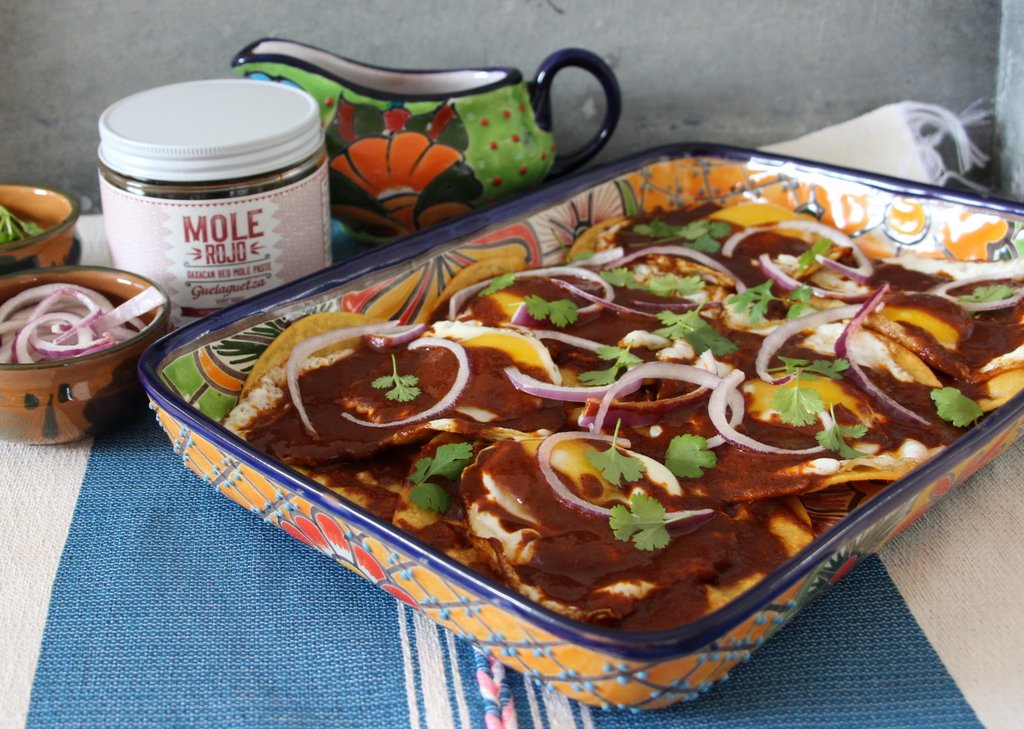 Un abrazo y un beso to all of the mothers who add so much flavor to our lives. ¡Que vivan las mamás y el mole Oaxaqueño!
Ingredients for mole:
2 pounds red tomatoes
1/2 cup water
16 ounces Guelaguetza's Mole Coloradito paste
2 cups of your favorite broth or water
1/4 teaspoon salt
1 tablespoon Mexican chocolate (or brown sugar)
Ingredients for enmolados:
6 corn tortillas
1/4 cup oil for frying
6 eggs
1/4 red onion, sliced for garnish
2 tablespoons fresh cilantro for garnish
1/4 cup oil for frying
Preparation for mole:
Place tomatoes and water in a large pot and bring to a boil over medium heat for 20 minutes.

Pour boiled tomatoes into a blender and blend for 10 seconds.

Strain the tomatoes back into the pot and add mole paste. Stir until paste has fully dissolved.

Add 2 cups chicken broth, salt, and chocolate. Stir for another 10 minutes, until ingredients come to a boil and are smooth in texture.

Lower to lowest heat possible while you prepare the tortillas and eggs.
Preparation for eggs:
Prepare tortilla by first heating oil in a medium skillet until very hot. Coat each tortilla with oil on each side until it begins to fry, but do not let it get crispy. Tortillas should still be soft and malleable.

Remove tortilla from the oil and drain on paper towels. Repeat with remaining tortillas.

Next, prepare eggs individually either over-easy or sunny-side-up.

To serve, place one egg over each tortilla and spoon mole sauce on top. Garnish with sliced red onion and fresh cilantro.
Many thanks to La Guelaguetza for sponsoring this post. The recipe and opinions shared are my own. To learn more or purchase Guelaguetza's moles, check out their online store.
Always remember to drain your tortillas to remove any excess oil.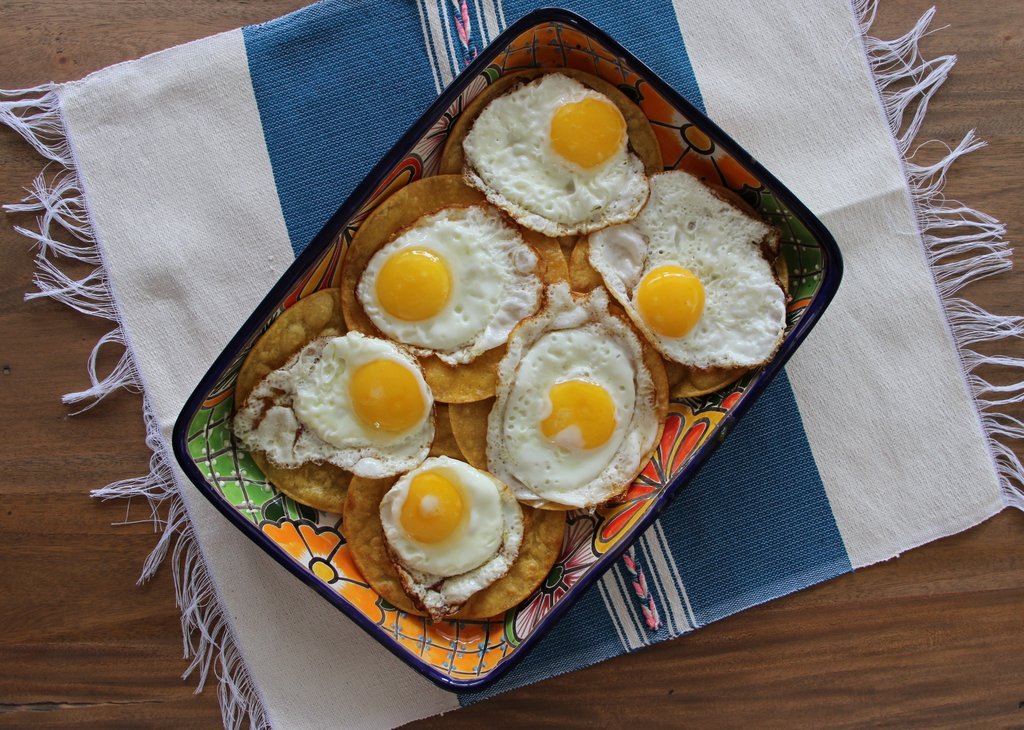 Next, place your eggs on top of the tortillas.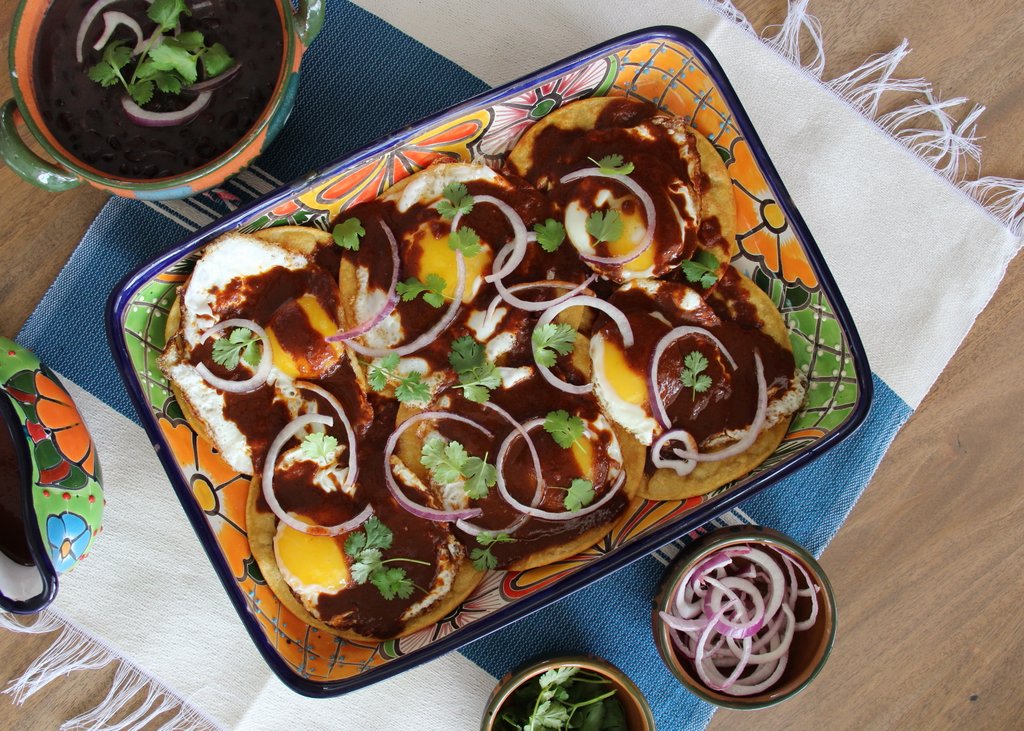 Top with mole and garnish with onion and cilantro.
These huevos enmolados paired well with my black beans. ¡Buen provecho!
Save
Save
Save
Save
Save
Save
Save
Save
Save
Save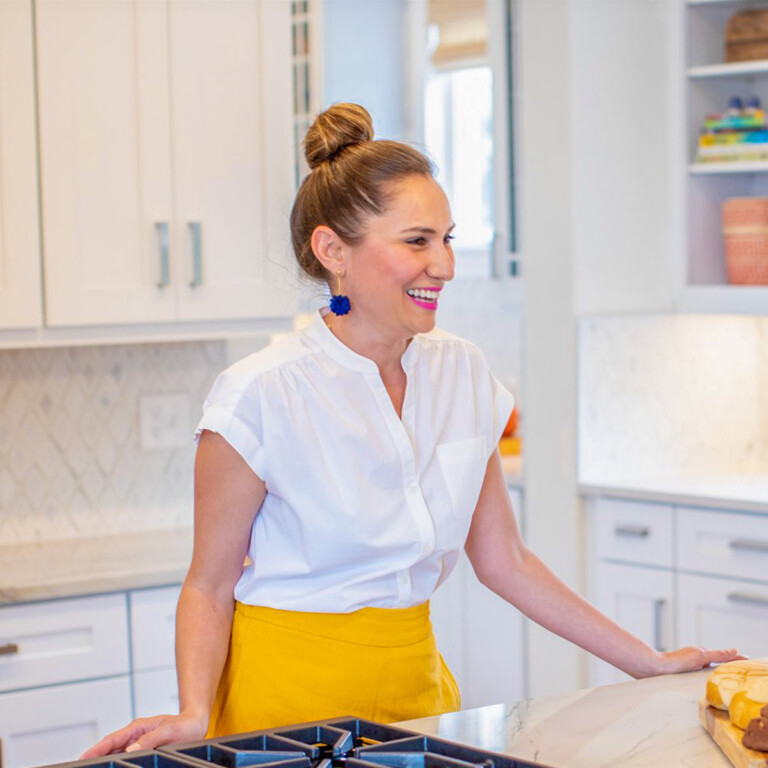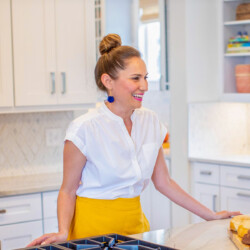 Lola Wiarco Dweck
Lola is a Mexican-American recipe developer, writer, and cooking instructor who loves sharing her culture with the world. Growing up in California and spending summers in Mexico, Lola celebrates her family's Mexican recipes and vibrant culture through Lola's Cocina.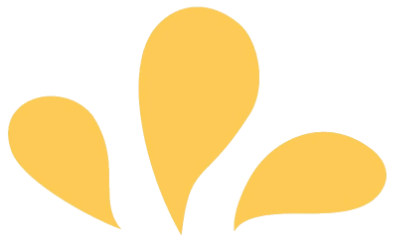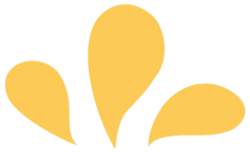 Sign up for ¡Hola de Lola!