Apple Burritos | Burritos de Manzana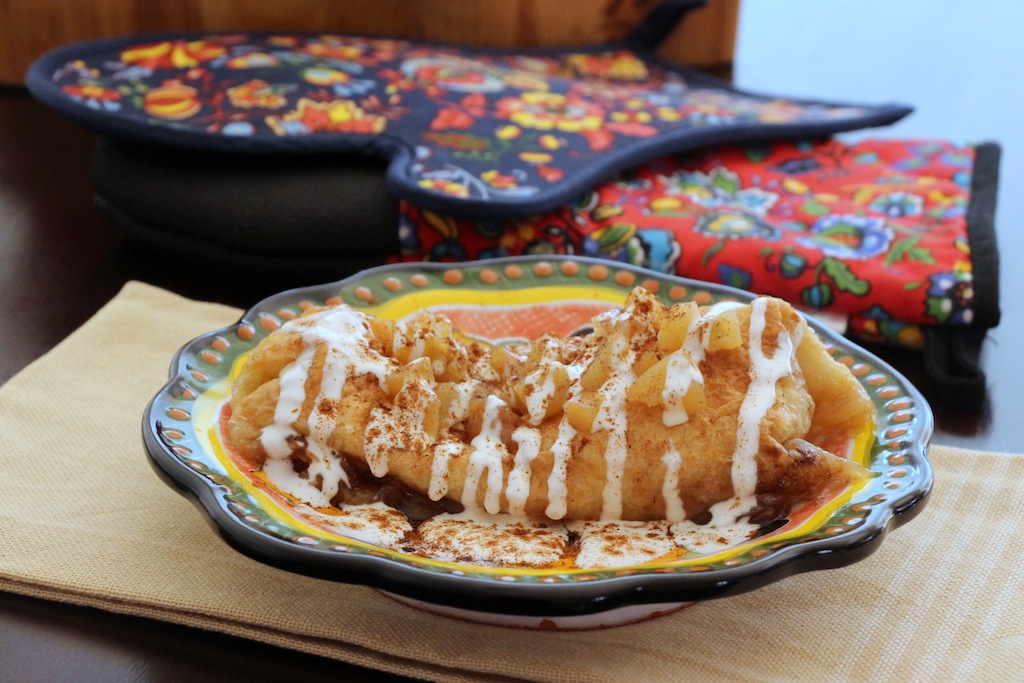 I know what you are thinking. Apple burritos? Really? The answer is a resounding, yes! And I can assure you that this unconventional fall dessert will instantly become a family favorite that may just replace your beloved apple pie.
My mother learned the recipe from a colleague named Mary Rose who baked sweet treats with the fruits she harvested in her very own backyard. Now that apple season is in full swing, this is the perfect recipe to introduce to your family and friends.
Feel free to use freshly ground cinnamon to enhance the flavors in this recipe!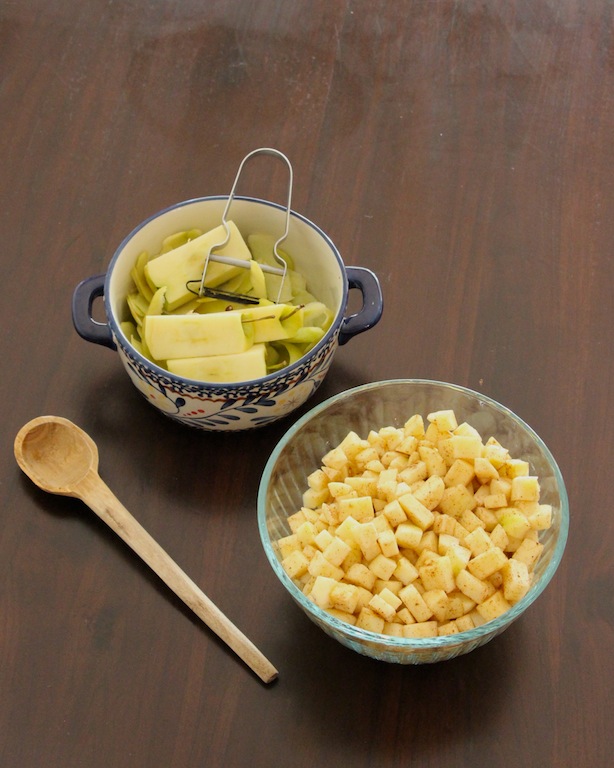 I save the apple scraps for compost.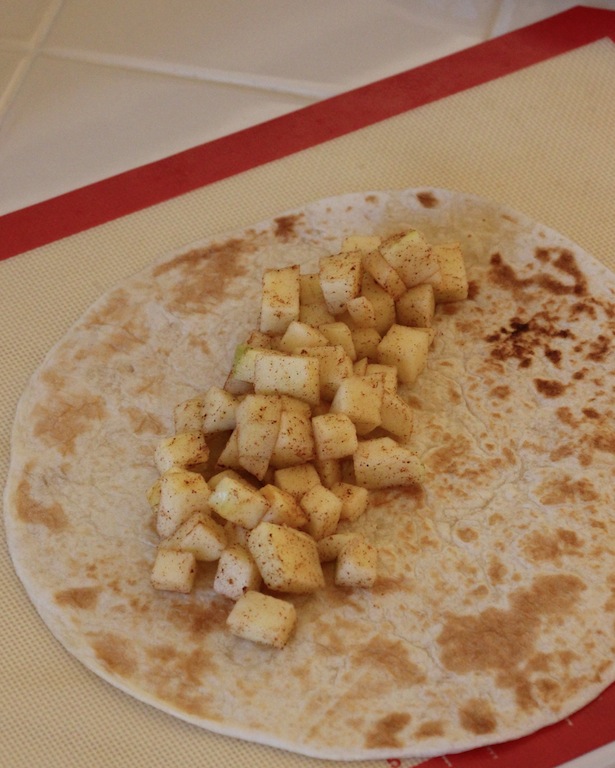 Warm the tortillas slightly so that they're easier to fold.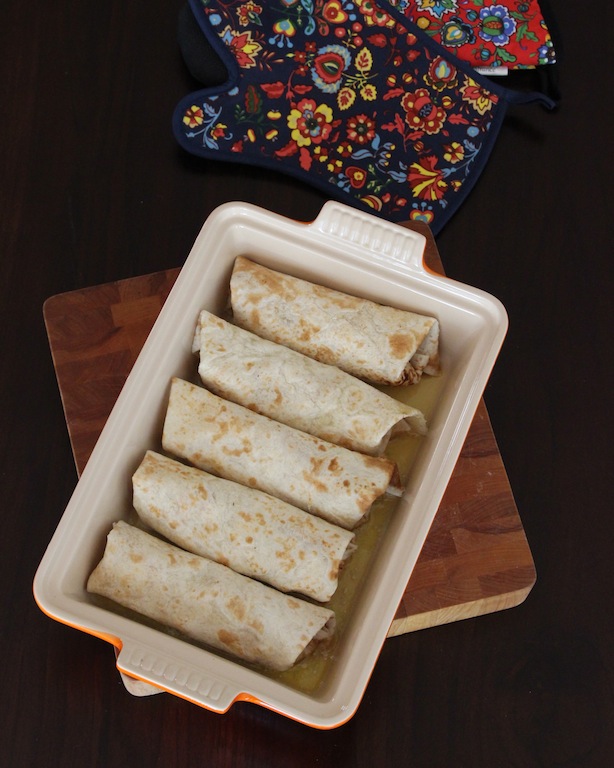 My tortillas were rather large so only five fit into the baking pan.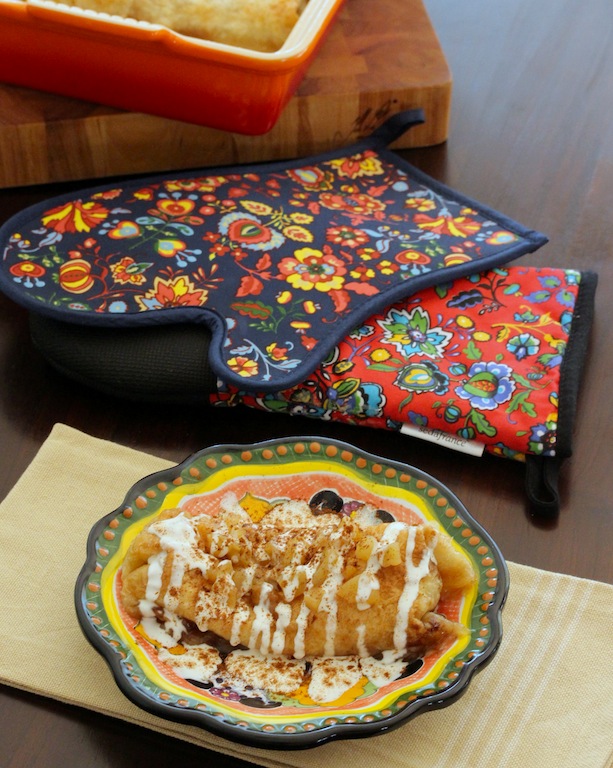 Ingredients:
1 ½ cup sugar
2 cups water
½ cup butter or margarine, melted
4 cups peeled, chopped Golden Delicious (or something similar) apples
½ lemon juiced
2 teaspoons cinnamon
10 8-inch flour tortillas
Preparation:
Preheat oven to 350 degrees.

Combine sugar and water in small saucepan; cook and stir over medium heat until sugar dissolves. Set aside.

Spread melted butter to coat a 9 x 13 inch baking pan. Set aside.

In a separate bowl, combine apples, juice, and cinnamon, stirring to coat well.

Spoon about ½ cup of apples down the center of a tortilla. Roll it up like a burrito, and place seam side down in buttered pan.

Pour sugary syrup over burritos and cover with aluminum foil. Bake for 30 minutes. Uncover and bake for an additional 30 minutes or until golden and slightly crispy. Let stand for 10 minutes.

Serve warm with whipped or sour cream and powdered cinnamon. I actually served my apple burrito with Mexican crema and it was delicious!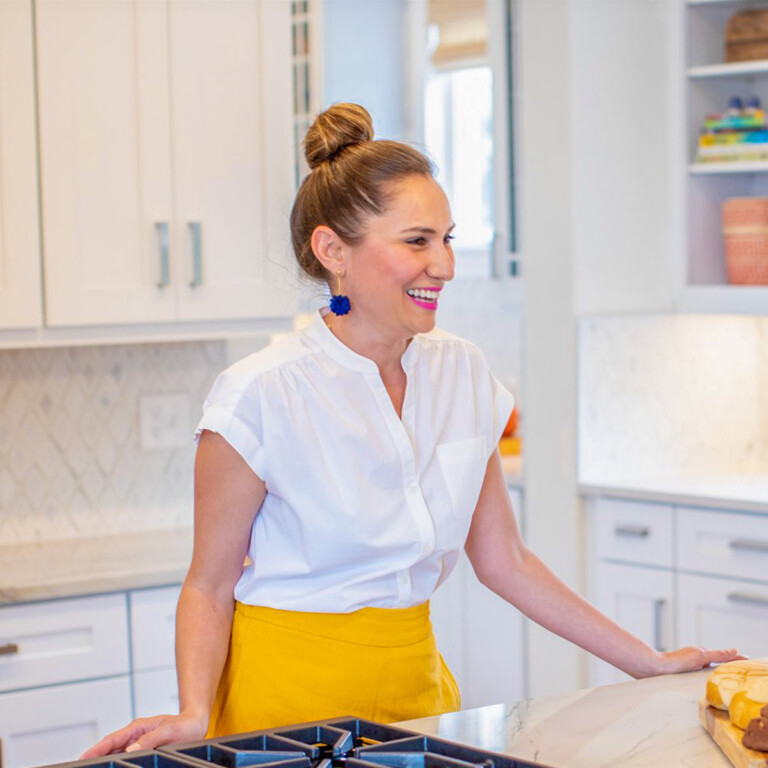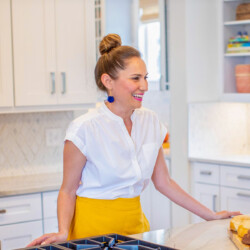 Lola Wiarco Dweck
Lola is a Mexican-American recipe developer, writer, and cooking instructor who loves sharing her culture with the world. Growing up in California and spending summers in Mexico, Lola celebrates her family's Mexican recipes and vibrant culture through Lola's Cocina.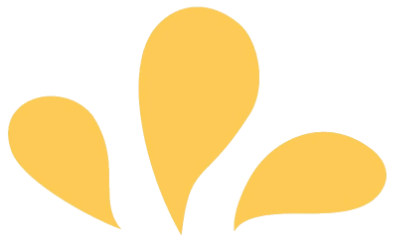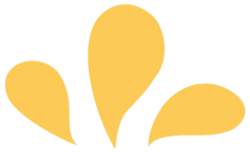 Sign up for ¡Hola de Lola!