Old-Fashioned Carrot Cake | Pastel de Zanahoria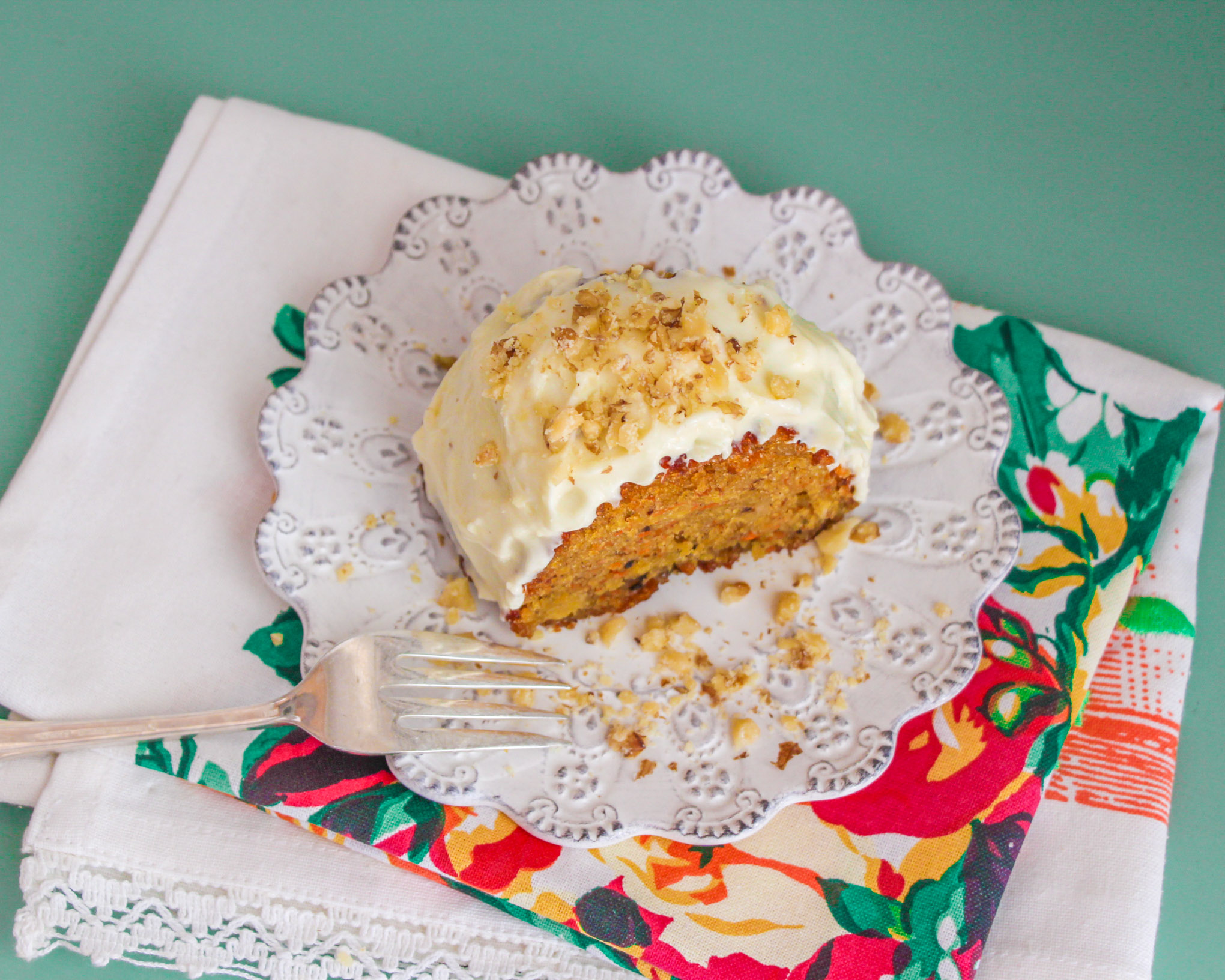 In celebration of my great aunt Stella and uncle Nash's upcoming 50 year wedding anniversary I am featuring a timeless treat that I look forward to every holiday I spend with them: good old-fashioned carrot cake. This recipe has been in our family for at least a quarter of a century, but like many throwbacks it's just as popular today as it was 25 years ago.
Freshly grated carrots, crushed pineapple, and cream cheese frosting infused with pineapple juice make every bite of this cake a memorable one. The aroma that fills the air when my aunt is preparing this special recipe is intoxicating. Whether you are celebrating a golden anniversary or looking for the perfect dessert to complement your Easter menu, this homemade carrot cake is sure to please a crowd.
Lovely ingredients make for a tasty dessert.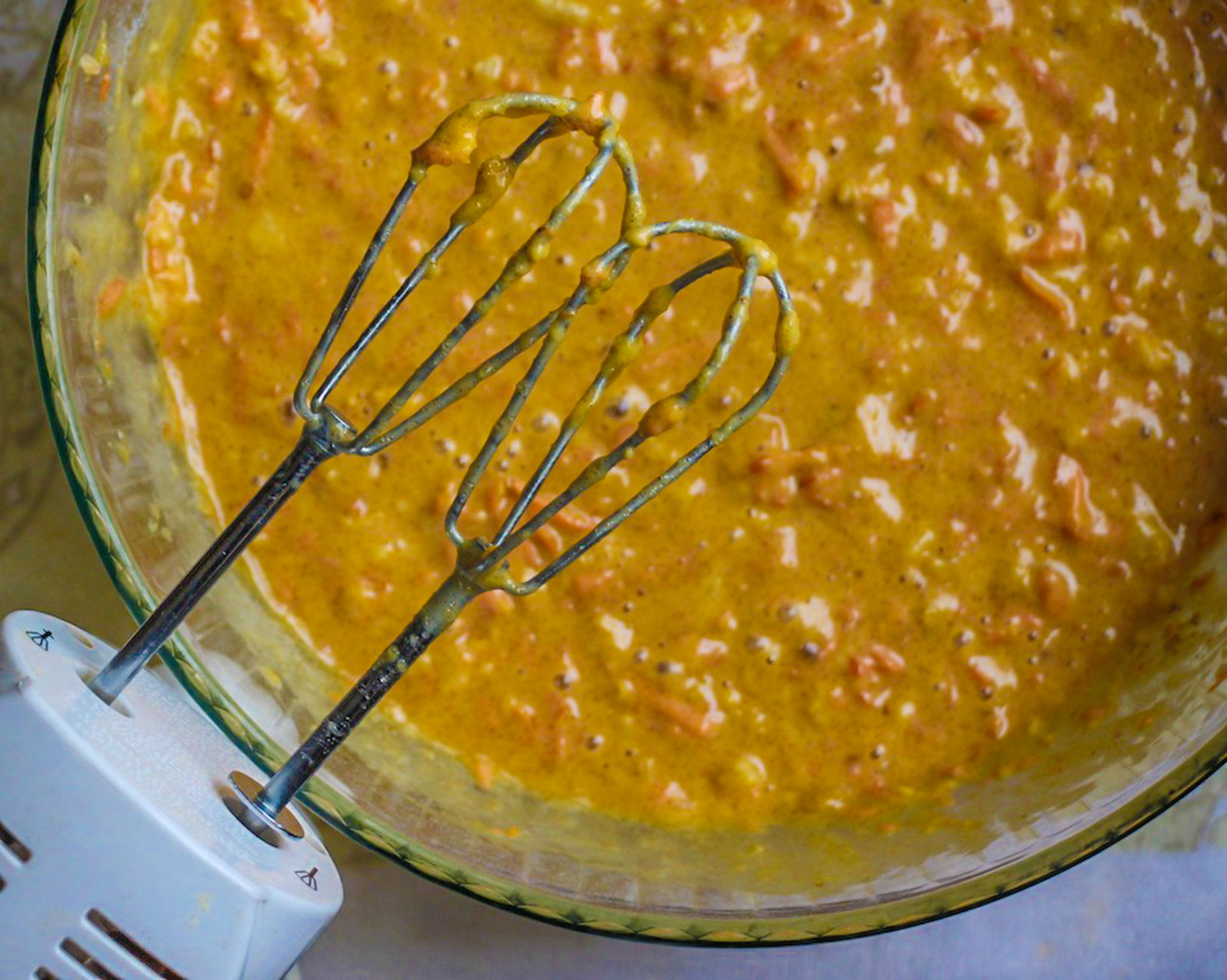 Notice the shredded carrots in the batter – YUM!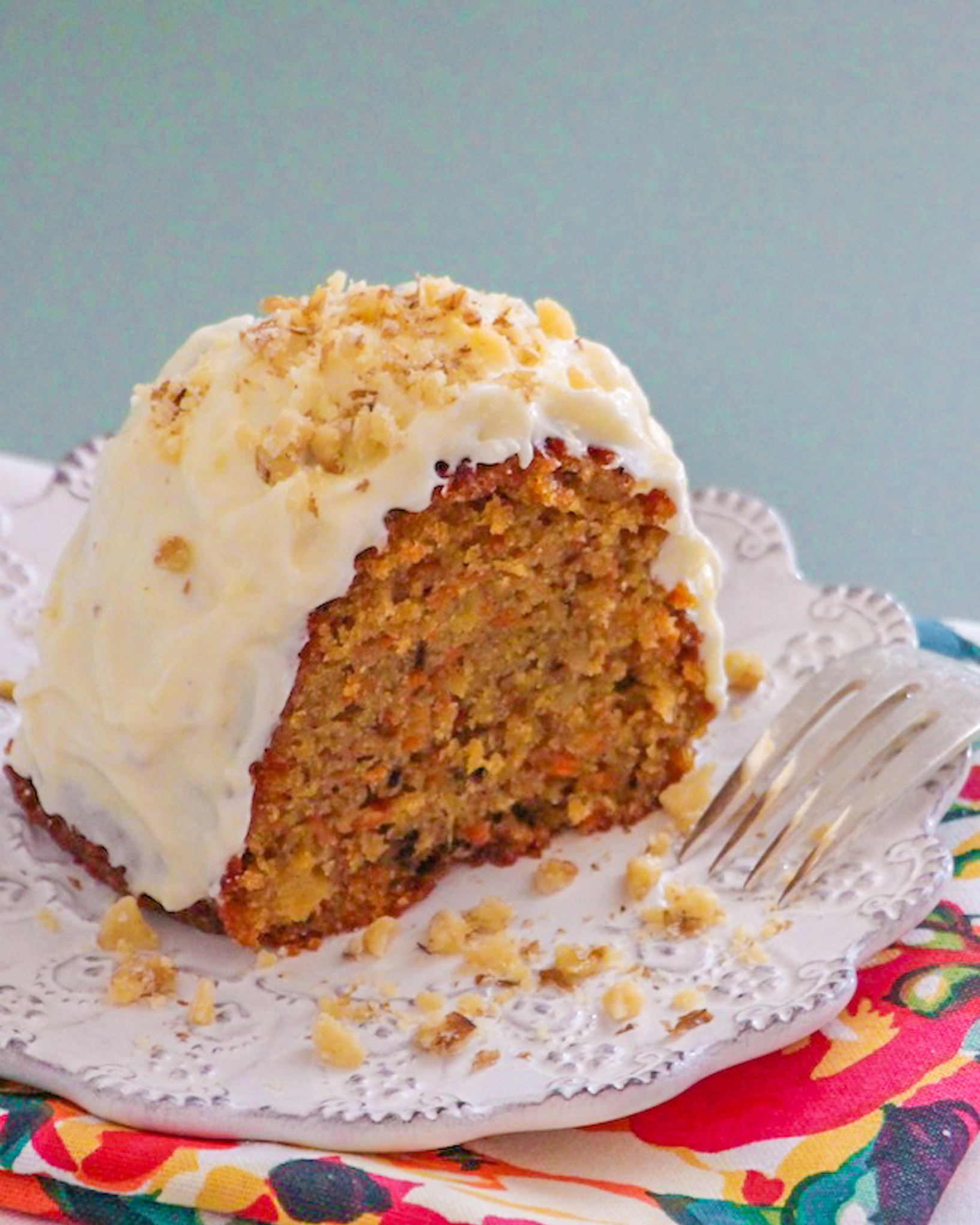 This rich carrot cake combined with silky cream cheese frosting are a match made in heaven.
Ingredients (carrot cake):
2 cups flour
2 teaspoons baking powder
1½ teaspoon baking soda
1 teaspoon salt
2 teaspoons cinnamon
2 cups sugar
1½ cup vegetable oil
4 eggs
2 cups grated carrots
1 cup crushed pineapple drained (reserve juice for frosting)
½ cup chopped walnuts or pecans
Ingredients (cream cheese frosting):
½ cup butter softened
1 teaspoon vanilla extract
½ package (4-ounces) cream cheese (I actually use 8 ounces because I love the flavor of cream cheese)
½ pound powdered sugar
½ cup pineapple juice reserved from crushed pineapples
Preparation (carrot cake):
Preheat oven to 350 degrees Fahrenheit.

Sift flour, baking powder, baking soda, salt, and cinnamon together in a large mixing bowl.

Add sugar and oil and mix well by hand or with hand mixer.

Beat in eggs, carrots, pineapple and nuts.

Pour batter into greased Bundt pan. Be sure to grease pan and dust heavily with flour to avoid sticking.

Bake for 1 hour or until knife comes out clean when inserted into cake.

Remove from oven and allow to cool completely before inverting onto a plate and frosting. You may have to loosen the cake by running a butter knife between the cake and Bundt pan.
Preparation (cream cheese frosting):
Beat butter, vanilla, cream cheese, and powdered sugar until creamy.

Add pineapple juice one teaspoon at a time and continue to beat, until frosting reaches desired consistency for spreading. It should be creamy and spreadable, not watery.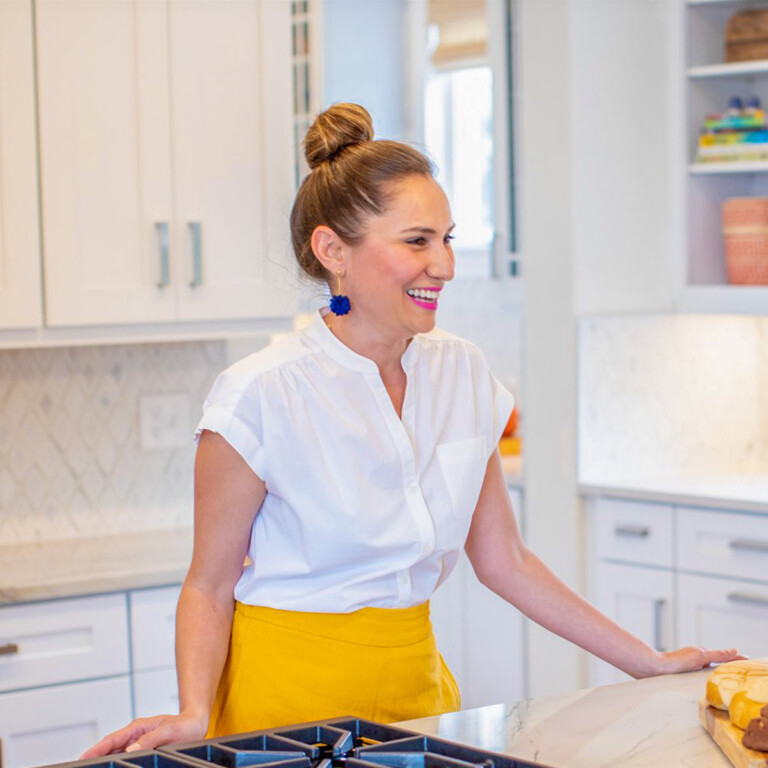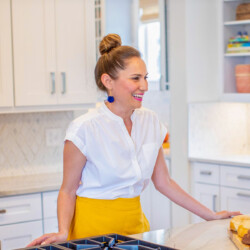 Lola Wiarco Dweck
Lola is a Mexican-American recipe developer, writer, and cooking instructor who loves sharing her culture with the world. Growing up in California and spending summers in Mexico, Lola celebrates her family's Mexican recipes and vibrant culture through Lola's Cocina.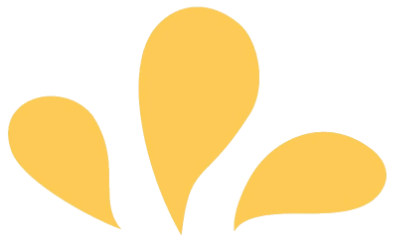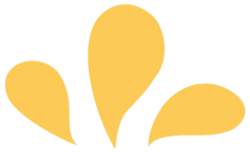 Sign up for ¡Hola de Lola!