No-Bake, No-Guilt Cheesecake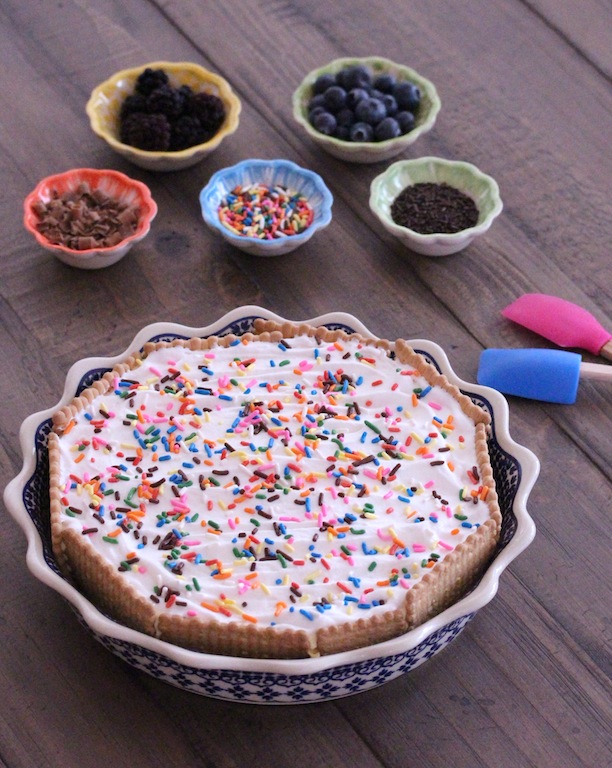 Indulge in this guiltless pleasure during the month of love and friendship without feeling like you're sacrificing your New Year's health resolutions!
I fell in love with this easy no-bake cheesecake when first introduced to it by my mother-in-law, Nava, who is of Sephardic Jewish descent. She recalls her mother, Naomi, always having this light and flavorful cheesecake prepared for her grandchildren when they'd come to visit. Now Nava carries on this tradition with her own grandchildren, and invites the little ones to join in preparing it as well.
The best part about this cheesecake is that it is simple to make and uses low-fat cottage cheese as the main ingredient, without sacrificing texture or flavor. Cheers to passing on family cooking traditions and to the month of love and friendship!
Whole tea biscuits make the easiest crust ever!
The texture of your cheesecake filling should be similar to pudding, and it will become firm when refrigerated.
The original recipe calls for chocolate shavings, but you can get creative with your toppings! Pictured above: chocolate sprinkles, blackberries, colorful sprinkles, blueberries, and chocolate shavings.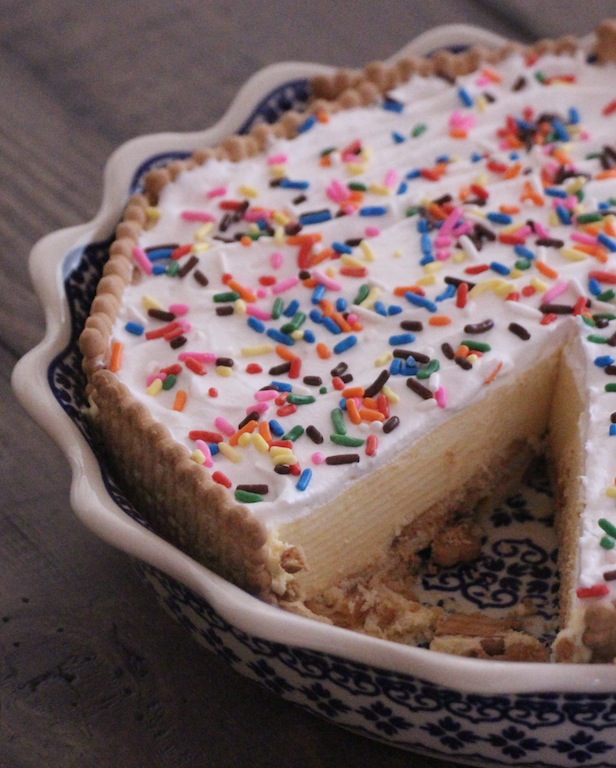 Ingredients:
1 package tea biscuits for crust (Kedem Plain Tea Biscuits work well for this recipe)
3 teaspoons milk
1 pound 2% or 4% low-fat cottage cheese
4 ounces farmer cheese (if you can't find farmer cheese, use cream cheese as a substitute)
1 3-ounce package lemon flavored gelatin
1 cup boiling water
1 teaspoon vanilla sugar or vanilla extract
1 cup cool whip + more for topping
Chocolate shavings for topping
Preparation:
Line bottom and sides of a 9-inch pie dish with tea biscuits to form pie "crust."

Sprinkle tea biscuits with milk to slightly soften. Set aside.

Dissolve lemon gelatin package in boiling water.

Blend cheeses, vanilla sugar and lemon mixture in blender until smooth. A hand mixer will not work for this step because the cottage cheese does not become smooth enough, so be sure to use a blender.

Fold in 1 cup of cool whip.

Pour filling into pie dish and refrigerate for at least four hours or until firm.

Top with a thin layer of cool whip and decorate with chocolate shaving or sprinkles.
Note: The original recipe calls for lemon flavored gelatin, and I have experimented with different flavors – mango is also really good! You can get creative with the toppings too. Fresh berries taste great with this cheesecake and colorful sprinkles make it festive enough for a fiesta.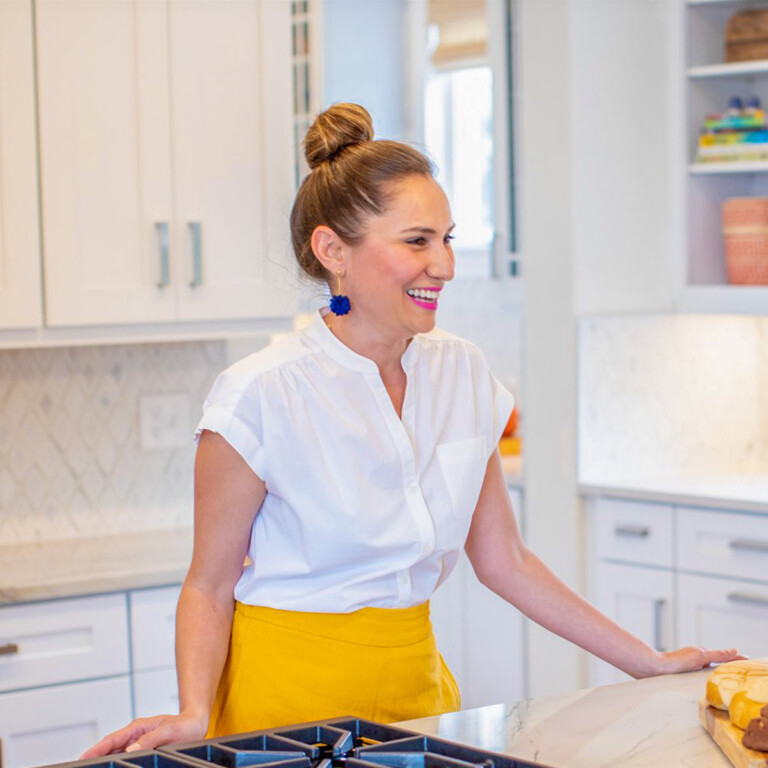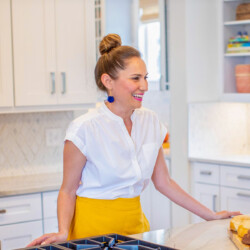 Lola Wiarco Dweck
Lola is a Mexican-American recipe developer, writer, and cooking instructor who loves sharing her culture with the world. Growing up in California and spending summers in Mexico, Lola celebrates her family's Mexican recipes and vibrant culture through Lola's Cocina.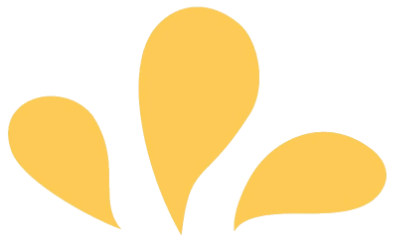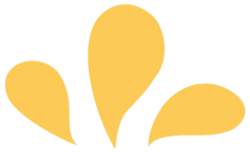 Sign up for ¡Hola de Lola!