Lola's Holiday Gift Guide: 10 Ideas for Kids Who Don't Need a Single Toy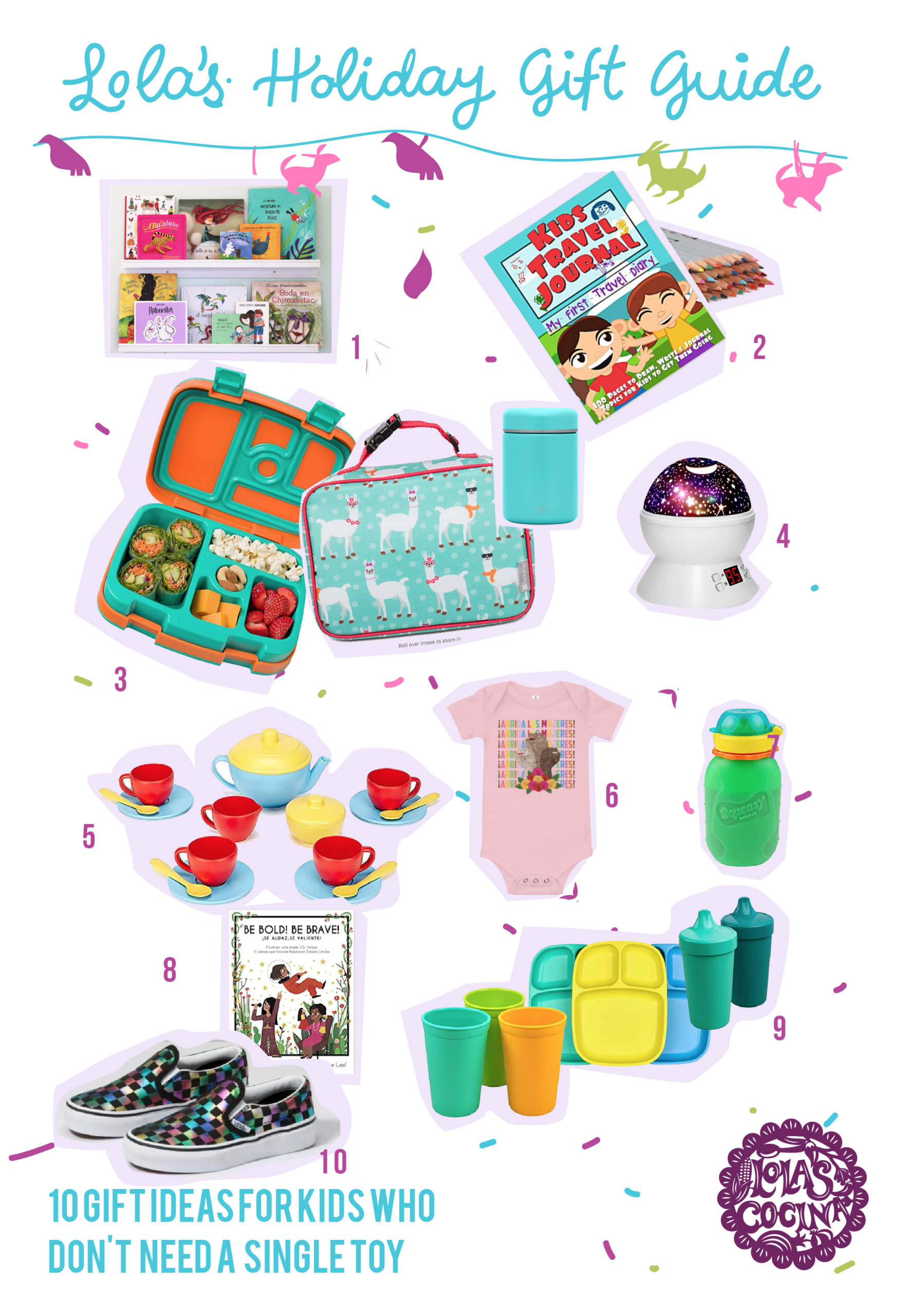 ¡Hola! I'm back this week with another holiday gift guide, but this one is for all of the little ones in your life. Like most kids, mine don't need a single toy, so I created a list of some of my favorite finds – some of which were given to my children and others I discovered myself. I hope you find something you love in my holiday gift guide for kids who don't need a single toy.
Happy holidays,
Lola
Lola's Holiday Gift Guide for Kids 2019
1. Sol Book Box Spanish book subscription. Not all Spanish books are created equally, and the founder of Sol Book Box knows this – she researches and vets each book so that parents can spend more time reading and less time looking for quality books. This is a gift that we ask Amado's grandparents to renew whenever they want to know what he wants and the subscription model provides him with new reading material each month, setting him up for a lifelong love of literature en español!
2. Kids Travel Journal: My First Travel Journal + Watercolor Water Soluble Colored Pencil Set. My friend Ana got Amado this travel journal one year and we absolutely love it. It contains 100 pages for kids to draw and capture their favorite travel memories. Each page has a space for a quick recap: Today is…, I did this…, I saw this…, and My favorite was…
We take this lightweight journal with us even when we go on day trips and sometimes I buy a postcard to staple onto the page where Amado has written. I'll write on the back of the postcard, capturing the special memories I want to remember, too. Now that Amado is into drawing, he can create fun pictures in his journal with these water soluble colored pencils. All you do is dip the tip in water, and it transforms from writing like a colored pencil to a watercolor paint effect so Amado feels like quite the little artist. If you want to splurge, throw in an airline gift card, like my friend Ana did!
3. Bentgo Kids Lunch Box + Reusable Insulated Lunchbox Sleeve + Stainless Steel Thermos for Hot Food. This is the perfect little lunch trio for the pre-schooler or kindergartener in your life. The lunchbox has several dividers so you can fit various snacks, the insulated lunchbox sleeve keeps everything cool (and comes in lots of cute designs), and the thermos is perfect for hot lunches like mini meatballs, spaghetti, or mac and cheese.
4. Star Projector Night Light for Kids. Amado and Valentina love this star projector. My sister-in-law gave one to Amado a couple of years ago, and he uses it every night. When Valentina was born, I got her one as well and now both kids love falling asleep while they watch the moon and stars rotating on their ceilings. You can also set the timer so it doesn't stay on all night.
5. Green Toys Tea Set. I suppose this is technically a toy, but it encourages fine and gross motor skill development and Amado loves acting like he's having a tea party, with water. This is the perfect unisex tea set for boys or girls (no pink princesses here!) and is great for outdoor or indoor play. Green Toys are all made in the USA from recycled plastics, too.
6. Arriba las Mujeres Baby Onsie by Raggedy Tiff. Valentina just had to match her mamá with this one. Adorbs. Simply adorbs!
7. Squeasy Snacker Spill Proof Silicone Reusable Food Pouch. Reduce your use of single-use plastic sippy pouches with these! This is my go-to gift for new moms. I started using them when Valentina started on pureed foods, and now that she's graduated to solids, she still enjoys sipping her applesauce, smoothies, and yogurt from them. The best part is that these sippy pouches have a slow-flow insert so your kids can't squirt the contents all over the place and make a huge mess. Bonus: they're super easy to wash. You can even flip them inside out!
8. Be Bold! Be Brave 11 Latinas who made U.S. History book by Naibe Reynoso. This is a beautiful bilingual book that highlights 11 inspiring Latinas who made history. It's perfect for boys and girls!
9. Re-Play Eco-Friendly Dishes. These are my favorite dishes for the kids. The divided dishes allow me to experiment with foods: I like to use the bigger slot for the main entree, a smaller one for a fruit or snack I know the kids love, and the other small one for a new food I want them to try. The bowls are perfect size for both Amado and Valentina's avena, cereal, and fruit. Amado uses the regular cups for beverages, while Valentina uses the spill-proof sippy cups for her agua – they come in a variety of color combinations, too. Bonus: all Re-Play dishes are made in the USA out of recycled milk jugs!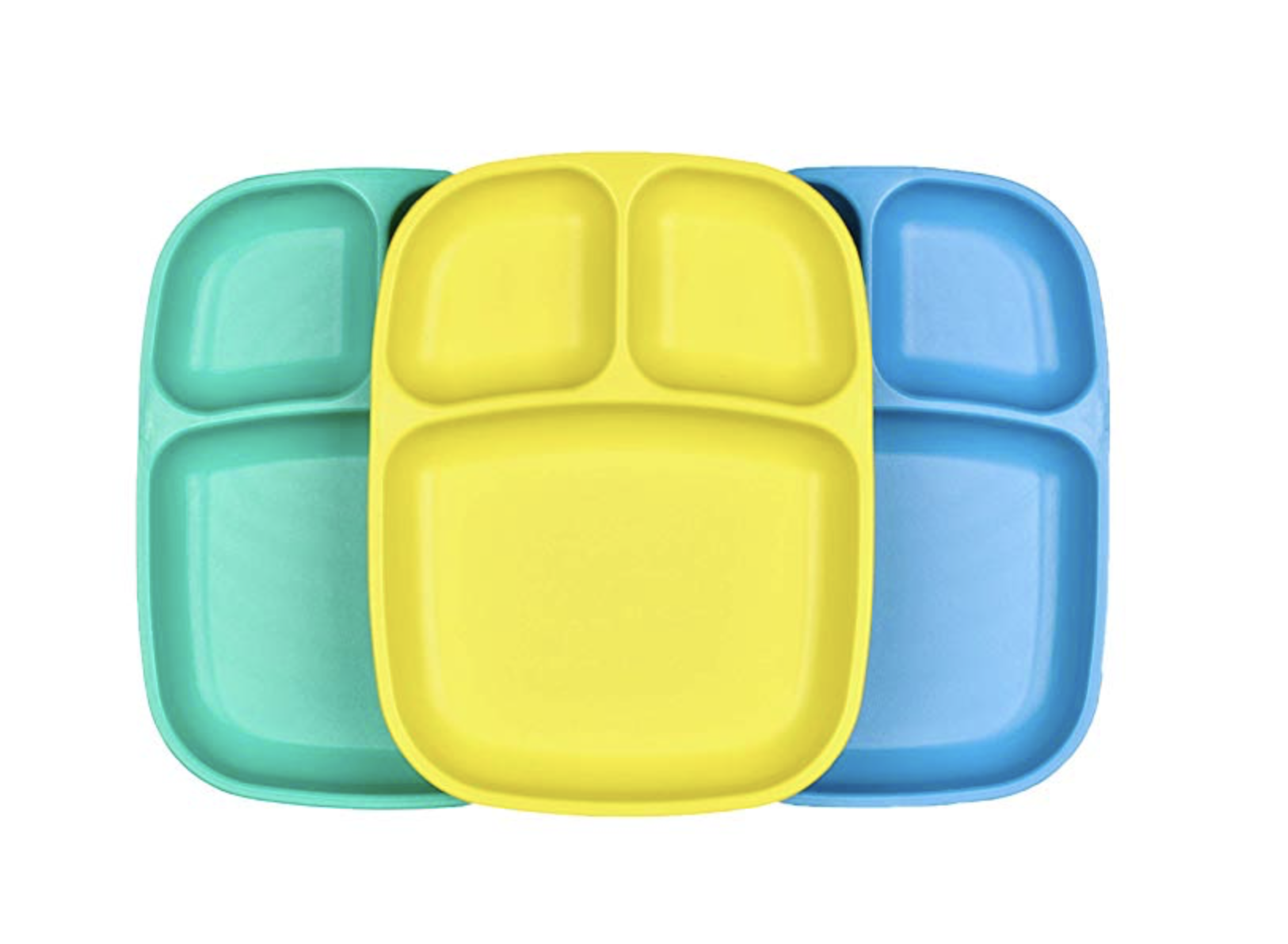 10. Iridescent Slip-on Vans. Amado is into fun and funky shoes and he's been into Vans since his godparents gave him his very first pair of dinosaur-themed ones last Christmas. These iridescent checkered ones are his faves right now. The best part about them is that he doesn't have to fuss with tying his shoes when we're running out the door headed to school in the morning.

What do the children in your life want this holiday season? Inquiring minds, want to know!
---
Lola's Cocina is a participant in the Amazon Services LLC Associates Program, an affiliate advertising program designed to provide a means for sites to earn advertising fees by advertising and linking to their websites. All opinions expressed are my own.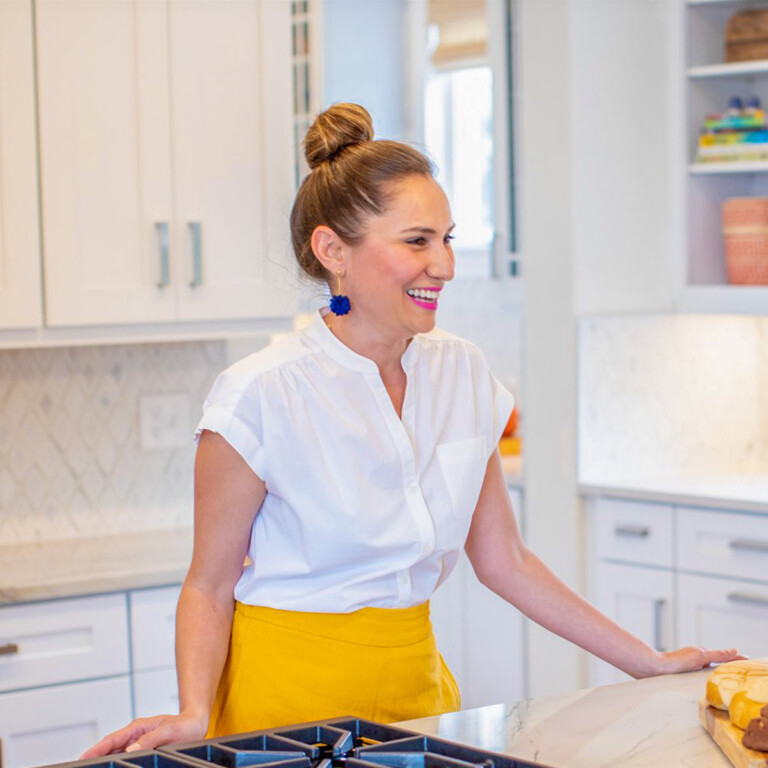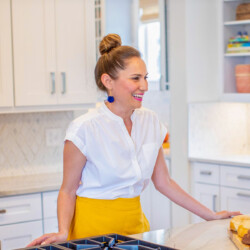 Lola Wiarco Dweck
Lola is a Mexican-American recipe developer, writer, and cooking instructor who loves sharing her culture with the world. Growing up in California and spending summers in Mexico, Lola celebrates her family's Mexican recipes and vibrant culture through Lola's Cocina.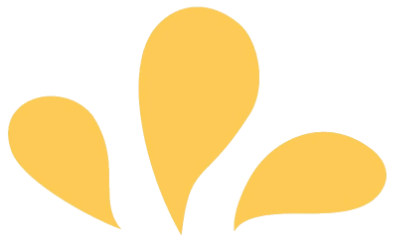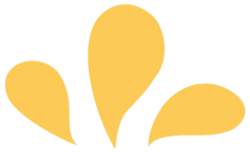 Sign up for ¡Hola de Lola!