Lola's 2020 Gift Guide: 10 Ideas for Kids Who Don't Need a Single Toy
¡Hola! I'm back with another gift guide for you, and just like last year, I've curated my list for the chiquitos who who don't need a single toy! Yes, I'm the mean tía who doesn't like giving toys, unlike my sister who's always the fan fave because she gives out life-sized doll houses and dinosaurs kingdoms. Spoiler alert: more than half of the items on this year's gift list for kids include books that Amado, Valentina, and I have loved and read over and over again. The rest are other fun and functional items that I think you and your little ones will enjoy.
Happy shopping,
Lola
1. Lola's Gift Set for Bilingual Bebés $6 to $36. Of course I've included my newest creation to this children's gift guide. From my experience, with all of this virtual learning, kids need a little less screen time and a little more human interaction. A little Spanish learning can't hurt.
¡Vamos al Mercado con Lola! Coloring Book $14. ¡Vamos Al Mercado con Lola! is a 28-page bilingual coloring book that brings the treasures of a Mexican market (mercado) into your own home. This cross-border venture between yours truly and Oaxaca-based illustrator Ariadna Vasquez features a different item commonly seen in mercados on each page, along with their names and some fun facts in both English and Spanish. The coloring book's minimalist approach allows kids (or adults!) to color mindfully. They'll also enjoy the bonus activities at the end of the book. Vamos Al Mercado offers ample opportunity for teaching young learners about the richness of Mexican culture while helping them build their Spanish vocabulary.
Postcards for Penpals Set of Four $6. This set of four vibrantly colored postcards is a wonderful accompaniment to the ¡Vamos Al Mercado con Lola! coloring book. Each 3.5 x 5 inch postcard includes an illustration of an item commonly found in a Mexican mercado, from the ever-helpful molinillo to always-refreshing aguas frescas. Encourage young learners to write special notes using the Spanish they've learned and mail them out to friends, family, or even pen pals. Or use them yourself to reach out to loved ones as a pleasant alternative to emails and texts. After all, who doesn't love getting a new surprise in the mail?
Lola's Mercado Memory Game $24. There's no better way to make learning fun than by playing a game, and youngsters will absolutely love playing this memory card game while building their Spanish vocabulary all at once. Each deck of 48 cards features a different treat typically found in a Mexican mercado on the front, from tamales to nopales, along with various illustrations from the Vamos Al Mercado book and the words Lola's Mercado Memory on the back. Unlike the book, the cards only feature the Spanish word for the item in order to encourage visual learners to really build their vocabulary. Includes a small canvas drawstring pouch for safekeeping and easy transporting to play anywhere.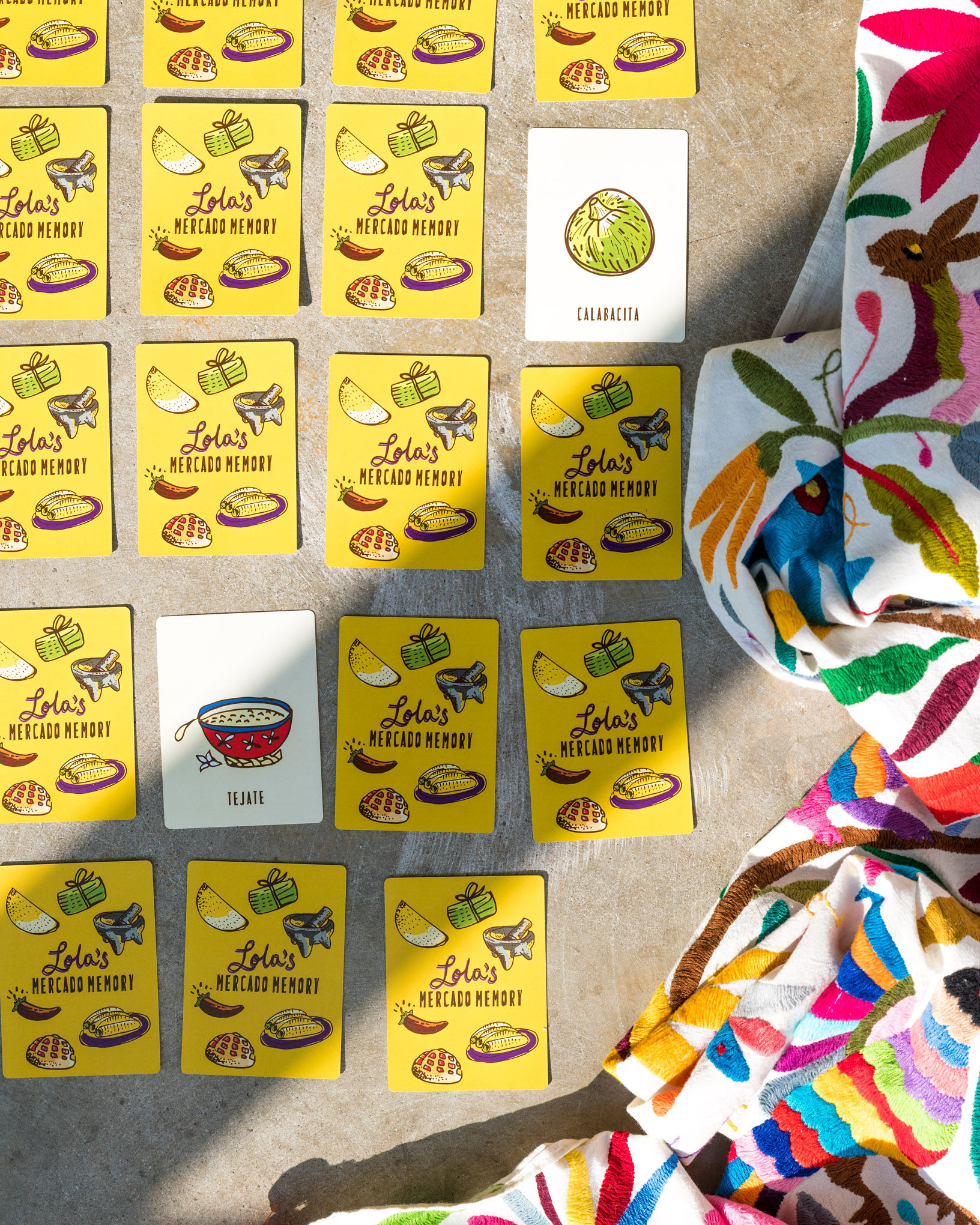 Gift Set: One Coloring Book + One Postcard Set of Four + One Mercado Memory Game $36. Combine everything for a discount!
2. Big Book of Bugs or El Gran Libro de los Bichos $18 to $33. Amado and I have several of this series of books and they're ones we read over and over. If you are able to read Spanish, I highly recommend the Spanish edition – even I've learned a lot of new terminology from it!
3. Kuhn Knives for Kids $12 to $28. People often ask me which knives their children can use to help out in the cocina. Amado has been using these since he was three and still uses them. He's graduated to the serrated version and Valentina now uses his original non-serrated knife. The knives are sharp enough to cut through cucumbers, strawberries, and other softer fruits and veggies, but not sharp enough to cut through little fingers. We also use the bird herb scissors almost daily! Purchase one, or the set of three and I promise you'll love them. Bonus: They're cute and functional.
4. A Kid's Book About (Racism, Money, Adventure, Creativity, Anxiety, etc.) $20. This series of books is really cute and simple for new readers to practice reading aloud. The best part is that they help explain topics that aren't always easy to discuss with children.
5. How to Fold a Taco Book by Naibe Reynoso $19. This book is absolutely adorable! I'm in awe at how beautifully it rhymes in both English and Spanish. Bonus: Con Todo Press is 100% Latina-owned by author and publisher Naibe Reynoso. We own several of her books and love all of them.
6. Busy Bee Gift Combo: The World of Bees by Christina Banfi $15 + Lucy the Bee and the Healing Honey by Alessandra Macaluso $13 + Happy Organics Sustainable Raw California Honey $17. Ever since visiting the apiary at our local botanic gardens, Amado and I have been obsessed with honey and bees. These are a couple of our favorite books and our favorite California honey. Bonus: Happy Organics is 100% Latina-owned by beekeeper and techie Jessica Gonzales.
7. Sing with Me Canta Conmigo: Six Classic Songs in English and Spanish by Jose-Luis Orozco $15. Valentina and I love this book! We read/sing from it every night. Since I'm familiar with all of the classic songs in English, it was easy for me to make the transition into the Spanish version. I highly recommend this book for both English and Spanish speakers as well as for new moms.
8. Picasso Tiles $30+. I suppose some people would argue that this is technically a toy, but it is one that is Lola-approved (not many make the cut) because I consider them educational building tiles. Both Amado and Valentina play with their magnetic tiles daily. It sparks their imagination and they build so many different things with these tiles. Once Valentina was yelling that there was a worm on the floor and when I went to see, she was referring to a long narrow track that she had laid down with the tiles. These tiles definitely spark their creativity and imagination.
9. LL Bean Wicked Good Slipper for Toddlers $40. I got these for Valentina last winter and they were perfect for keeping her feet nice and warm. I like how she couldn't kick them off. I got her a new pair this year and while they're technically slippers, they have a rubber sole so she can wear them out if necessary.
10. Virtual Cooking Class for Kids $15+. Amado has taken a few virtual classes with Slow Food Denver (they're open to everyone) and really enjoys them. He creates actual meals, too! We also love the kid classes with Maite Gomez-Rejón of Art Bites because they're loaded with fun history facts since she's a culinary historian.
What have been some of your absolute favorite non-toy children gifts in 2020? I'd love to hear! Also, if you're looking for more inspiration, be sure to check out my kid's gift guide from last year.
---
Lola's Cocina is a participant in the Amazon Services LLC Associates Program, an affiliate advertising program designed to provide a means for sites to earn advertising fees by advertising and linking to their websites. All opinions expressed are my own.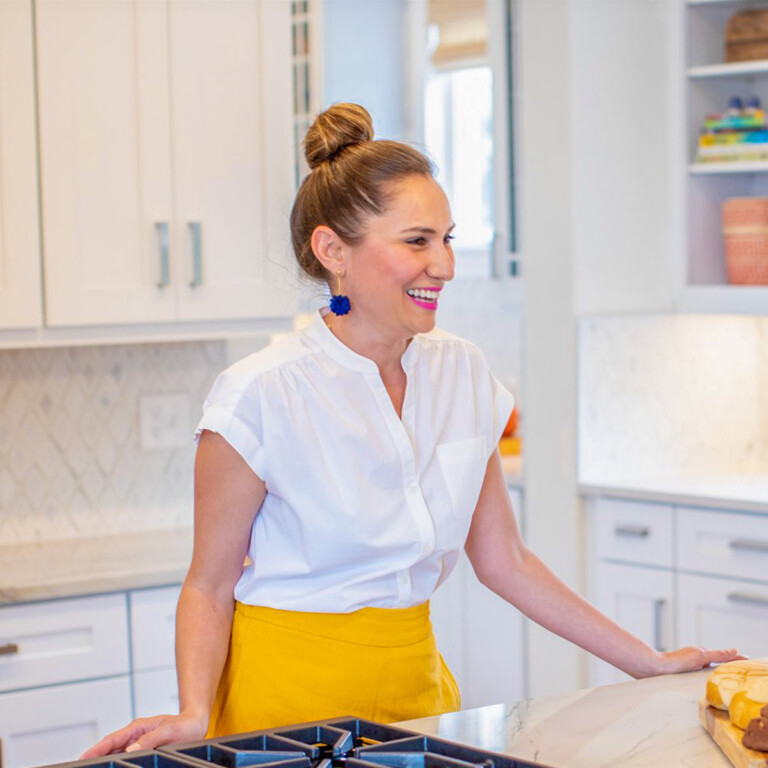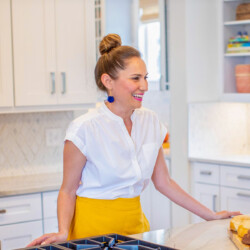 Lola Wiarco Dweck
Lola is a Mexican-American recipe developer, writer, and cooking instructor who loves sharing her culture with the world. Growing up in California and spending summers in Mexico, Lola celebrates her family's Mexican recipes and vibrant culture through Lola's Cocina.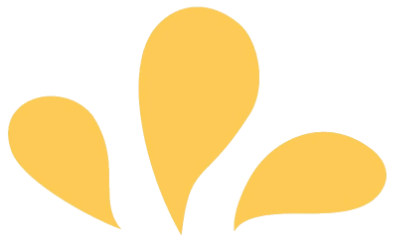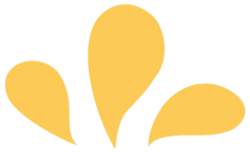 Sign up for ¡Hola de Lola!