Rise and Shine: 25 Nutritious Ingredients to Boost Your Morning Smoothie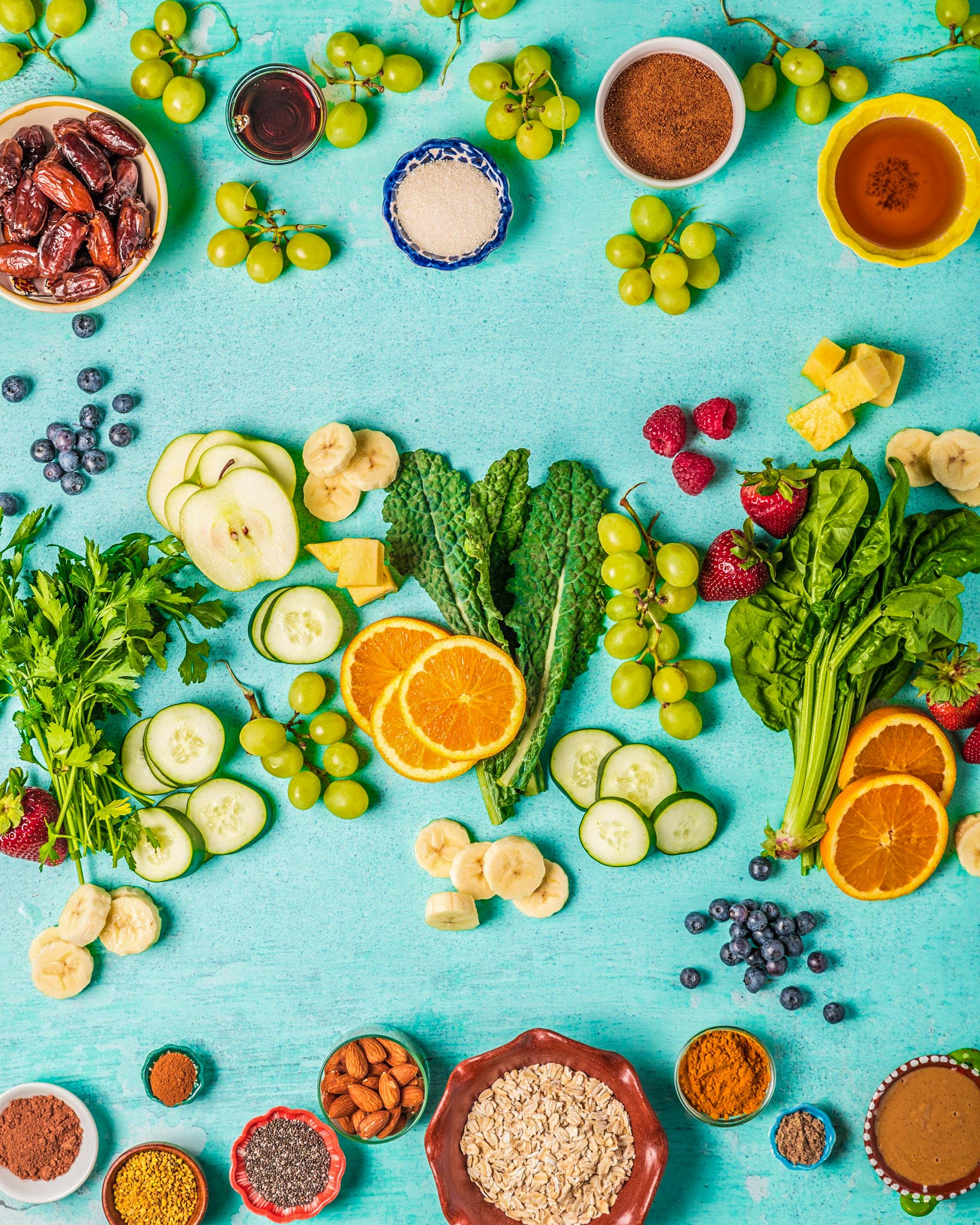 Smoothies don't have to be boring and predictable. If you find yourself juggling a career, housework, family life, friendships, and virtual classes and meetings all while trying to maintain a well-balanced diet, then this list of wholesome smoothie ingredients should come in handy. Smoothies are my go-to when I need something quick, nutritious, and filling to kickstart my day and hold me over until I have time for a proper meal. Having the right mix of ingredients at your disposal will help put an extra pep in your step and get you through your day, or at least through a few virtual Zoom meetings.
To our salud,
Lola
25 Nutritious Ingredients to Boost Your Morning Smoothie
I like experimenting with flavors and have a pantry and fridge full of fun ingredients included below. You can get creative with what you already have in your own pantries and mix-and-match until you find a combo that suits your nutritional needs and taste buds.
NATURAL SWEETENERS
Dates: The beauty of dates is that you can satisfy your sweet tooth while getting essential nutrients such as iron and B-6. They are also high in fiber, potassium, and polyphenols which are antioxidant compounds that help the body prevent inflammation. They also help boost digestion!
Agave: Agave is a great sugar alternative, especially for those with diabetes as it has a low glycemic index which helps to control blood sugar levels. The vitamin B-6 in agave plays a large role in how your body breaks down protein and carbohydrates, which can aid with digestion.
Organic Pure Cane Sugar: Raw cane sugar is naturally free from fats, cholesterol, and sodium and contains significant amounts of vitamin C, vitamin B-2 (riboflavin), iron, magnesium, phosphorous, and potassium.
Coconut Sugar: Coconut sugar contains many natural minerals including iron, zinc, calcium, and potassium. It also has a fiber called inulin, which can help to slow glucose absorption, making this another great sugar alternative option for people with diabetes.
Honey: High-quality honey is rich in antioxidants, but has no fiber, fat, or protein. Honey can help lower blood pressure and keep cholesterol under control.
Green Grapes: Green grapes are high in vitamin C and vitamin K. They also contain vitamin B-6, potassium, and manganese. They work great to sweeten smoothies, too!
FRESH FRUIT AND VEGGIES
Bananas: Bananas are a great source of potassium, magnesium, manganese, vitamin B-6, and vitamin C. They are also high in fiber which can help aid digestion.
Dinosaur Kale: This particular variety of kale is high in fiber, low in calories, and has zero fat. These attributes make this veggie a super easy addition to your smoothies for weight loss or watching caloric intakes all while providing 75% of the recommended daily amount of vitamin C in one serving.
Parsley: This is technically an herb and it is a vitamin powerhouse! Only ½ cup of parsley contains 100% of the recommended daily intake of vitamin A, 53% of vitamin C, and 547% of the daily intake recommended for vitamin K.
Spinach: Among many benefits, spinach may improve eye health, reduce blood pressure, and help control oxidative stress. High in fiber, low in sugar, and packed with vitamin K and iron, this veggie is a great pick to keep your digestive system healthy and improve the oxygenation of your body tissue.
Cucumber: Besides being a low calorie and low carb snack, cucumbers are packed with water, vitamin K, and antioxidants.
Oranges: We all know oranges are known for their high vitamin C content, but they also contain thiamine, folate, and potassium. Oranges can also help with anemia prevention, heart health, and kidney stone prevention.
Green Apples: Apples are known for their promotion of digestive health, but they also help your heart by lowering "bad" cholesterol while promoting brain function and brain health against diseases like Alzheimers. Of all the apples available green apples are lower in sugar and carbs while containing higher amounts of fiber, protein, potassium, iron, and vitamin K.
Pineapple: Pineapples are rich in vitamin C and manganese but also have high amounts of healthy antioxidants. These minerals and nutrients aid in boosting immunity and suppressing inflammation.
Strawberries: Strawberries are mainly comprised of water and carbohydrates making them a natural hydration source while satisfying your sweet tooth cravings. They are very high in vitamin C and manganese but they also contain a good amount of folate and potassium.
Blueberries: Blueberries are a low calorie snack with low fat and a good amount of fiber per serving. They also provide a good amount of vitamin C, vitamin K, and manganese.
Raspberries: Raspberries contain a large amount of fiber while providing more than half the daily recommended intake of vitamin C. There are also several powerful antioxidants present that can help reduce risk of various diseases.
DRY INGREDIENTS
Cocoa Powder, Unsweetened: Though cocoa makes you think of chocolate, this unsweetened powder is high in iron, zinc, selenium, and magnesium. It also contains polyphenols which are naturally occurring antioxidants that help reduce inflammation, increase blood flow, and lower blood pressure.
Bee Pollen: Bee pollen is packed with nutrients, over 250 types to be exact. These nutrients help with factors such as relieving inflammation, boosting liver health, strengthening the immune system, easing symptoms of menopause, and helping to speed up the healing process, just to name a few.
Ground Cinnamon: Cinnamon is loaded with antioxidants and has strong anti-inflammatory properties, can help lower blood pressure and may reduce the risk of heart disease.
Ground Flax Seed: These super food seeds are packed with nutrients including omega-3 fatty acids, lignans, and fiber. Flax seeds help improve cholesterol, control your blood sugar, and keep you feeling full for longer.
Chia Seeds: Chia seeds are packed with nutrients while being a very low calorie smoothie addition. Ancient Aztecs and Mayans praised the ability of these seeds to give them sustainable energy which is where the Mayan name "chia" came from meaning strength.
Raw Almonds: Almonds are high in fiber, protein, and good fats. Not only that, but they also provide a good amount of vitamin E, magnesium, and manganese.
Old-Fashioned Oats: This classic addition provides fiber, protein, and carbohydrates all packed into 100% whole grains.
Ground Turmeric: Turmeric is thought to be one of the most effective nutritional supplements in existence, and it's all natural. It contains curcumin which is a powerful antioxidant containing strong anti-inflammatory properties which can also help with brain function and fighting diseases.
Peanut or Almond Butter: Similar to nuts alone, nut butters provide fiber, protein, and healthy fats as well as antioxidants and minerals. If you are looking to gain muscle or have more energy throughout the day, a nut spread may be a good smoothie addition for you.
JUST A TIP
People always ask me which blender I recommend for smoothies and I always, always recommend the Vitamix. I've had one for over 20 years and it was well worth the investment. I use mine to make everything from smoothies and aguas frescas, to soups, jams, baby food, and even flours and powdered sugar!
---
Photography + Styling: Cacey McReavy / Filter: me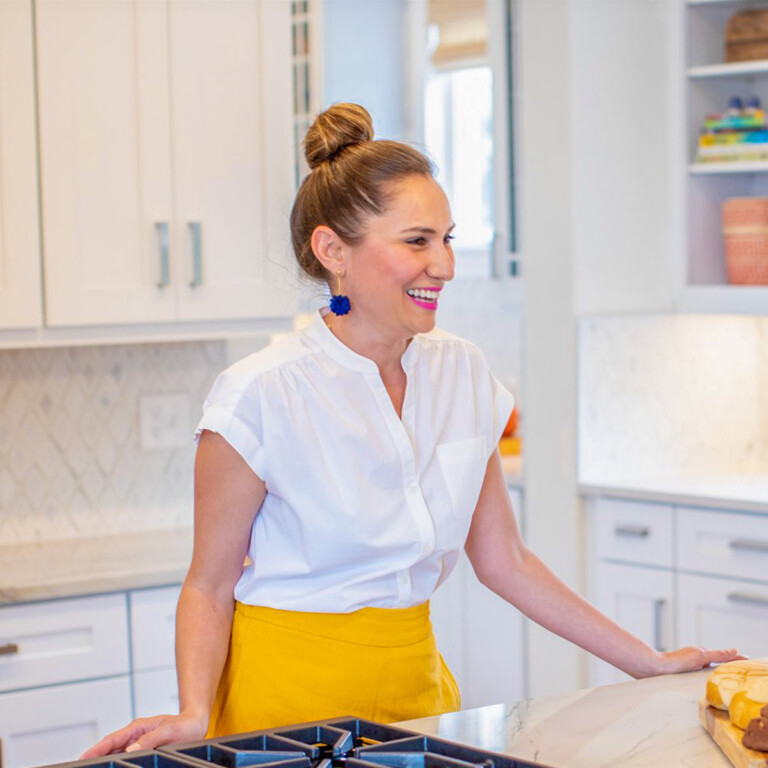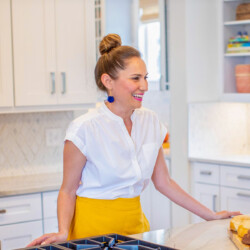 Lola Wiarco Dweck
Lola is a Mexican-American recipe developer, writer, and cooking instructor who loves sharing her culture with the world. Growing up in California and spending summers in Mexico, Lola celebrates her family's Mexican recipes and vibrant culture through Lola's Cocina.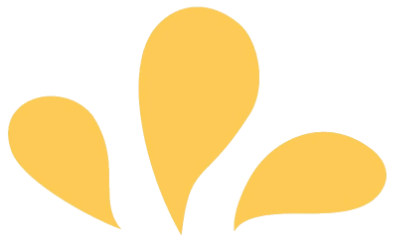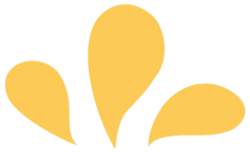 Sign up for ¡Hola de Lola!