10 Common Questions I Get When Traveling to Mexico with My Kids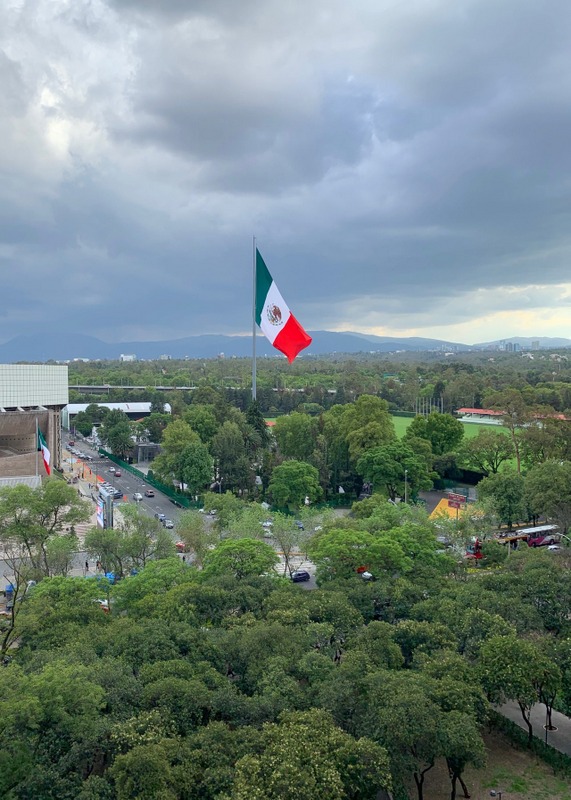 Hi, everyone! It's been a hot minute since I've written a blog post, but I'm back. Amado started full-day kindergarten in August and Valentina is now in Spanish immersion daycare two days a week. At first I thought we were all going to experience major separation anxiety, but we've adjusted to our new schedules quite well and the kids love socializing with children their own age.
Now that I'm not chasing both of them around all day, I finally have time to focus on ME (and my work). I'm kicking off my comeback with a blog post that answers all of the questions you had regarding my recent trip to Mexico. Here goes!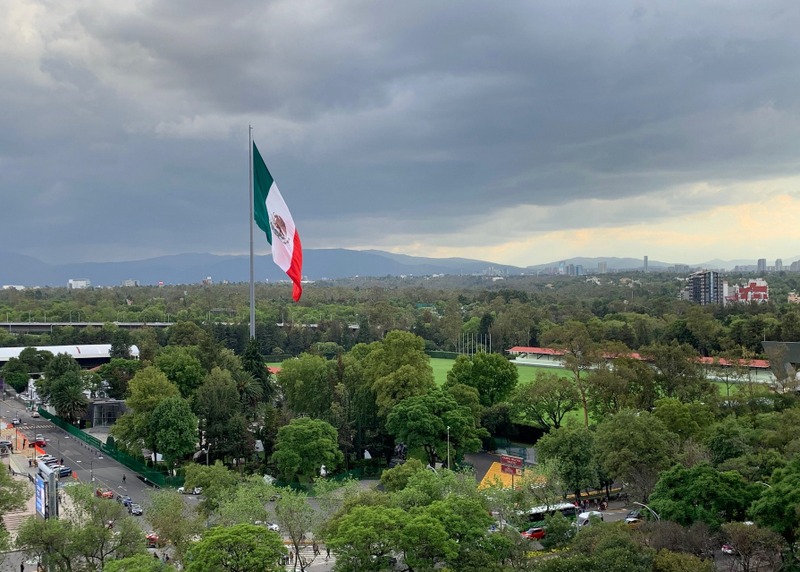 1. Is it safe to travel to Mexico? This is by far the most common question I get when traveling to Mexico with my children. Seriously, people? Do you think I'd be traveling with my kids to a place that I felt was dangerous? Like in any major city, it's important to exercise normal precautions – avoid flashing expensive phones, jewelry, and cameras. Other than that, I've always felt safe in the areas of Mexico where I travel.
2. Do you travel alone with your kids? I usually travel with my mom, husband, or other family member for a portion of the trip and stay a few extra weeks with just the kids. We also have friends and family wherever we visit.
3. What are your must-have travel essentials? I'm working on a separate post to answer this question and I'm including must-have travel essentials from some of my favorite traveling Latinas. Stay tuned!
4. Where are the best places to visit in Mexico City with kids? One of my favorite places to visit in Mexico City with kids (4+ years old) is Kidzania. It's a miniature centro comercial for kids – entrance is about $10 USD and that gets you a Kidzania check that you cash at the kids' bank in order to pay for activities. You also get a little rubber bracelet that kids can pawn once they're low on cash.
Kids can make their own perfume at Sandborns, gansitos chocolate bars at the Gansito factory, and even prepare their own meals at McDonalds. When they run out of money, they have to work to earn more. I spotted a boy running around frantically in his DHL vest trying to deliver packages. Amado worked at TelMex and had to check if the internet connection was working at the mini night club – yes there's an antro there for kids with music and videos blasting on the big screens. This mini world for children is amazing!
We also did a lot of sight-seeing and walking, but once Amado and Valentina were tired, the turibús was a lifesaver. We all got to rest our feet and take a break, while seeing most of the major landmarks in the city so it didn't feel like we were wasting the day napping at a hotel.
5. There seem to be many hip and happening places, but how kid-friendly are they? When traveling with kids, I look for restaurants with outdoor patios so that if the kids get a little loud, it's not super annoying. It also makes it easier to bust out of there with the stroller if someone has to take Valentina for a walk when she gets tired. This summer we traveled with my in-laws, which gave us the liberty to eat at nicer restaurants, without the kids.
One activity we really enjoyed was the family-friendly Eat Mexico Streets & Sweets food tour. It starts at the most amazing panedería I've ever been to – there's a cake museum on the second floor that Amado loved! We also ate tostadas de ceviche, tlacoyos, and other sweets and snacks while exploring different mercados. We even took a little break and let the kids get out some energy at the park. We concluded the tour at a popular churro shop, where Amado got to work through an activity sheet and answer questions about the tour.
6. What is the most exciting food you tried in Mexico City? I absolutely loved the tostadas de pulpo from K-Guamo. Our Eat Mexico tour guide, Nico said it's one of his favorite hot spots and he's from Veracruz, so he knows about good seafood.
He also recommended Alba Cocina Local in Mexico City's Colonia Juarez. The restaurant was quaint and the food was upscale without being pretentious. I tried two different pulpo dishes and they were both delicious. Leave room for dessert!
7. My kids always get sick when we go to Mexico. How do you avoid getting Montezuma's revenge? I really don't know how to answer this. I know people who are super cautious, pack an arsenal of medicine, avoid street food, drink only bottled water, and still get sick. I, on the other hand, take no precautions and never get sick. I say, eat what you want and do the sign of the cross. If all else fails, there are pharmacies on almost every block where you can get anything you need to combat the chor.
8. How much do cooking classes cost in Oaxaca? Classes typically range from $40-100 and are well worth every penny. They offer a way to immerse yourself in the culture, learn something new, and create delicious food. My husband and I take classes everywhere we travel. In Oaxaca, most classes start with a market tour and include hands-on instruction, recipes, and a group meal. You can read more about cooking classes in Oaxaca here and here.
9. Is it reasonable to travel to Oaxaca? Yes, it is very reasonable. There are pricey and very inexpensive places to eat, shop, stay, and visit. Just to give you an example, I've enjoyed meals at high-end restaurants in Oaxaca for under $60 for two people – appetizers, drinks, food, and dessert. If you're on a budget, you can still enjoy Oaxaca and all of its grandeur.
10. Where are your favorite places to stay in Oaxaca? I'll be answering this one in a separate blog post, too! There are so many gems in Oaxaca and I can't wait to share some of my favorites with you.
If you have any other questions, feel free to ask in the comments!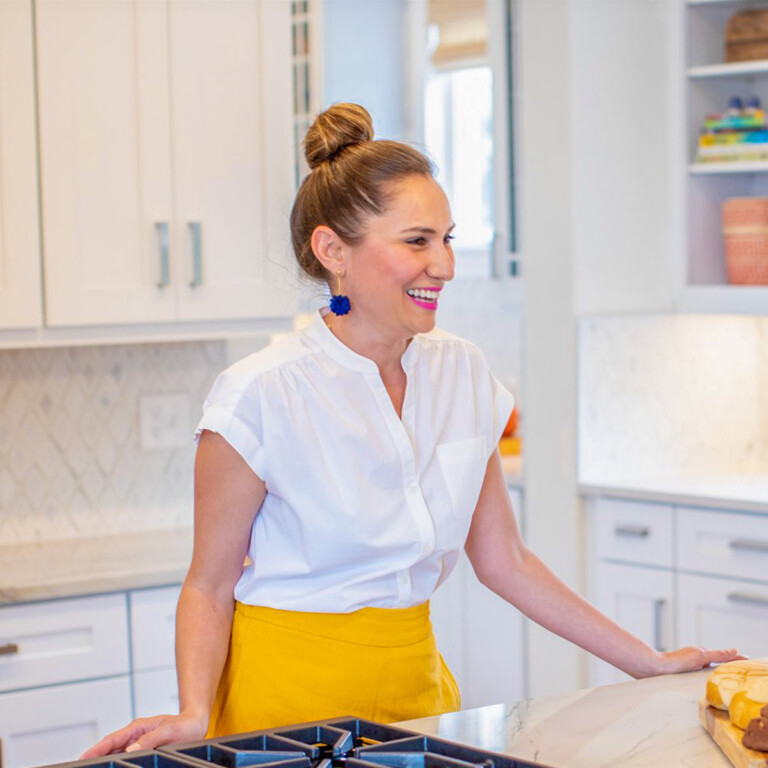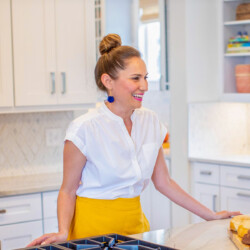 Lola Wiarco Dweck
Lola is a Mexican-American recipe developer, writer, and cooking instructor who loves sharing her culture with the world. Growing up in California and spending summers in Mexico, Lola celebrates her family's Mexican recipes and vibrant culture through Lola's Cocina.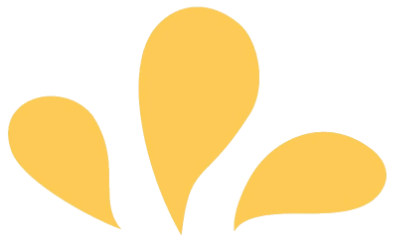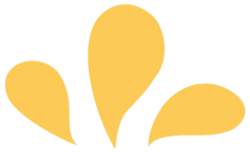 Sign up for ¡Hola de Lola!