Colombia's Street Art + Interview with Christian Peterson, Co-Founder of Bogota Graffiti Tour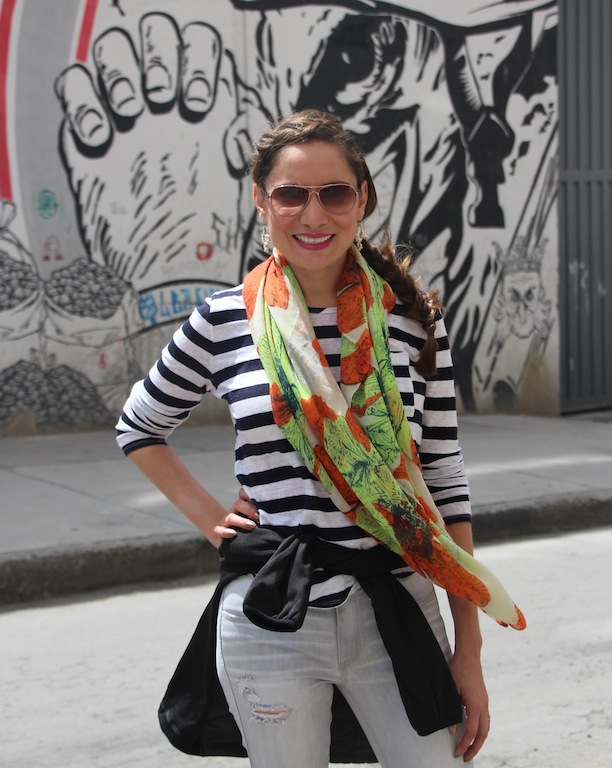 Over the holidays, my husband and I decided to skip town and fly south for the winter on a tri-city tour of Colombia. We ate and drank our way through Bogota, Medellin and Cartagena but we were still hungry for something more. We found it in Colombia's emerging street art scene.
The Bogota Graffiti Tour came highly recommended so we booked the two-hour walking tour and explored the urban art scene in downtown Bogota's historic neighborhood, La Candelaría. The tour did not disappoint. As a matter of fact, the art was reminiscent of the socio-political forms of self-expression found in other cities that I have visited in Mexico, including Oaxaca and Tijuana. What makes the street art so appetizing is its raw and resplendent authenticity. Painted in colorful silence, the walls speak and it is up to the observer to hear what they are saying.
Bogotá Graffiti Tour was co-founded in 2011 by Christian Peterson, an Australian-born physiotherapist and street artist. He and his business partner joined forces in an effort to share the city's vibrant art scene with a broader audience and promote Bogota's local artists. After my trip to Colombia, I connected with Christian to learn more about his thriving business – Bogota Graffiti Tour is currently ranked number two out of 70 under "Tours and Activities in Bogota" on Trip Advisor!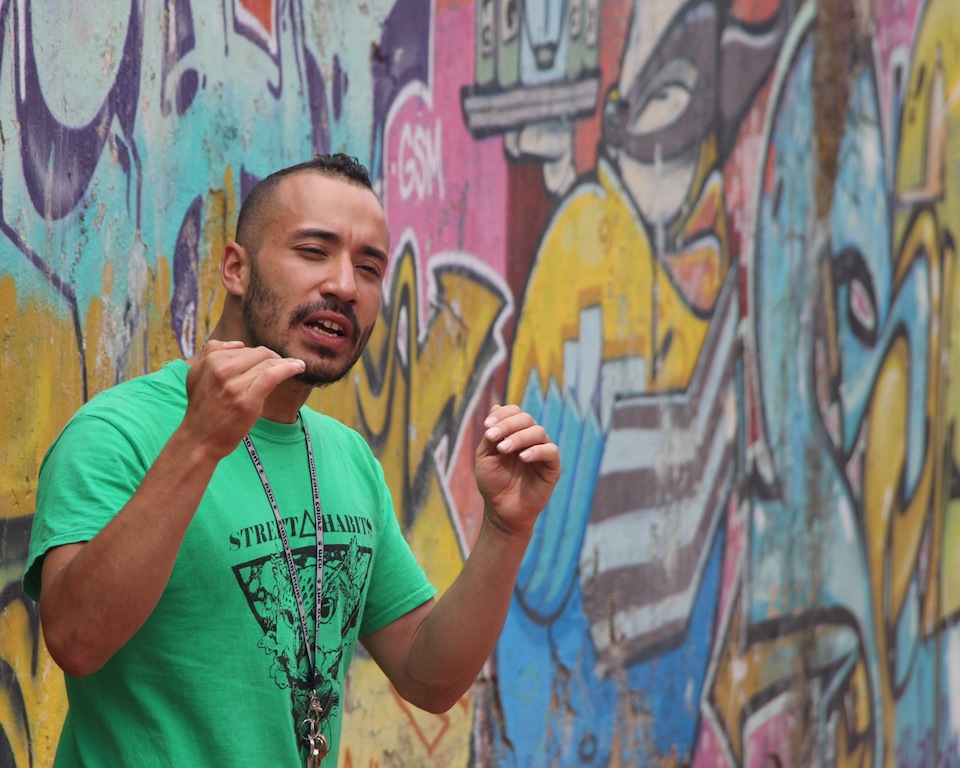 Our tour guide Rey was born in Colombia, but raised in the U.S. and currently runs DIBS, an urban art gallery in Bogota.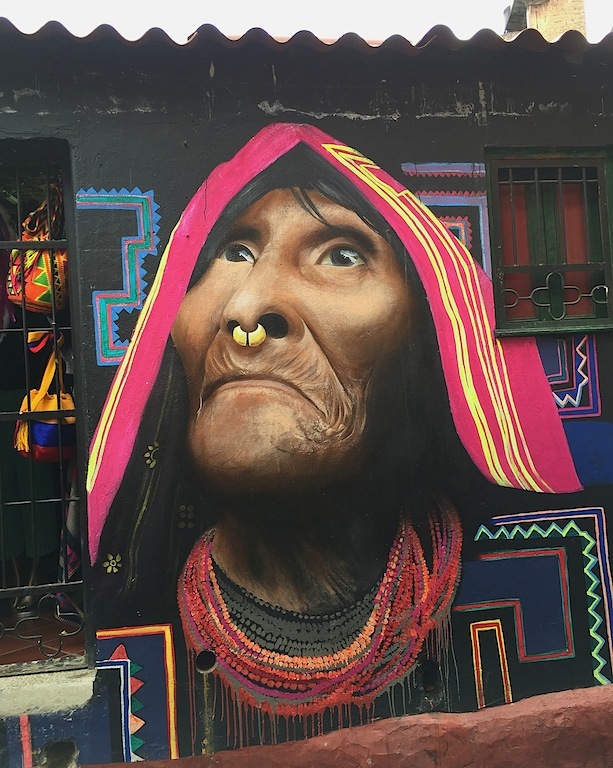 A local street artist known as Gauche produced this vibrant mural. His work focuses on Colombia's indigenous people, flora, fauna, and terrain.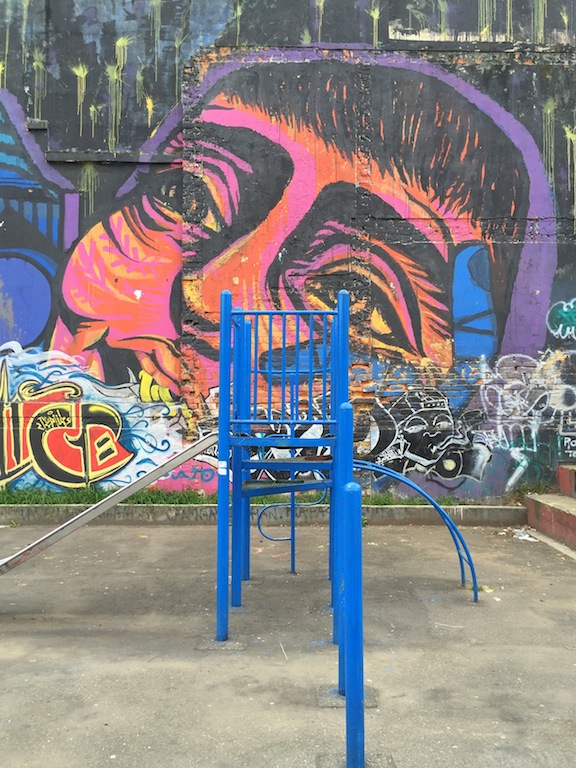 Bastardilla is the female artist behind this piece, which highlights her signature color palette of pink, yellow, black and blue.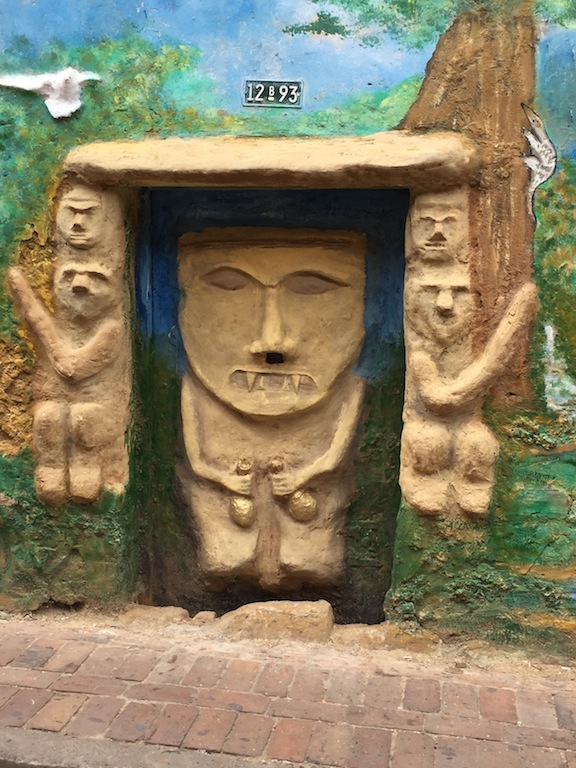 Here's a mixed media piece, which decorates a door in Bogota's Candelaria neighborhood.
Rodez is a street artist and author whose style is defined by vibrant colors and images of eyes.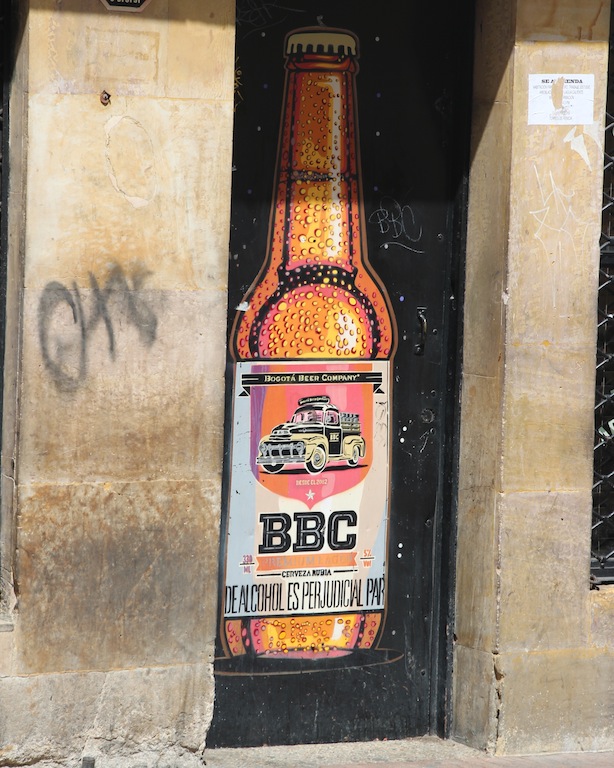 The Bogota Beer Company had its logo designed by a local street artist.
INTERVIEW WITH CHRISTIAN PETERSON
What inspired you to start Bogota Graffiti Tour?
A love and passion for Bogota's world class urban art scene inspired me to start the Bogota Graffiti Tour. I felt it was important the world knew about this predominately overlooked and unknown aspect of the city. Personally I think its one of the most exciting and dynamic urban art scenes in the world at the moment, yet very few people know this outside of Colombia. Our tour gives a deeper insight into the murals, artists, meaning, techniques, materials, and how they relate to the socio-political history of Colombia.
Also it's important to me that we are exposing and promoting local street artists to a wider international audience. This can help provide opportunities for these artists through people buying their artwork or inviting them to do exhibitions and participate in urban art festivals around the world.
What was your background before you became a street artist? Is this your primary occupation?
Both my parents were artists among other things so I learned many techniques and skills from them at a very young age. Creating art has always been a part of my life although I'm also interested in many other things like science and medicine. I also knew from my parents' experience that earning a living solely from being an artist can be very difficult. So I decided to study and become a physiotherapist so I could both satisfy my passion for healthcare and not rely only on my art to make a living. Currently I work mainly on my street art and manage the tours, but still do some physiotherapy for private clients on a part-time basis.
Why do you use a donation-based business model?
Firstly I think it's important that we not charge people for a free form of art, which can be seen in the street by anyone. We don't want local artists thinking we are capitalizing on their artwork. We ask for donations and tips for the very unique knowledge, insight, time and information we provide the people on the tours, which I think is fair. We all need to make a living. Also I prefer an access-for-everyone philosophy, where even people on very tight budgets can attend. People donate based on how much they enjoyed the tour or can afford. We want as many people to know about this part of Bogota's subculture as possible and this business model has worked well for us.
What's the most challenging aspect of running your tour business?
I would have to say moving large groups of tourists through Bogota's busy and loud streets is the main challenge. Projecting our voices loud enough so everyone can hear can be difficult with the chaos of the traffic here but it's all part of the street experience. We have found that as long as people bunch together, usually everyone can hear. Also there is the bureaucracy of setting up a business here which I won't go into!
What are ways that some of Colombia's street artists have been able to monetize their work?
Street artists are able to sell their pieces on canvas and sell prints to people who take our tour. We also take people to visit urban art galleries to support local artists and their work. Also many projects are being established to pay artists to create designs and murals here and in other cities outside of Bogota. The Bogota Beer Company (a growing chain of craft beer pubs in Colombia) for instance, commissioned a street artist to design its logo.
How do people find out about your tours? (I heard about it from a friend, then research it online).
Yes a lot of people hear about our tour through word-of-mouth, which is great. It's also featured in most Colombian guide books under the Bogota tour section and we're ranked as the second best tour in Bogota on Trip Advisor so I think many people find us there. And we also leave promotional materials such as posters and info cards at all the hostels and hotels in the area. People can find us and sign up for tours at www.bogotagraffiti.com.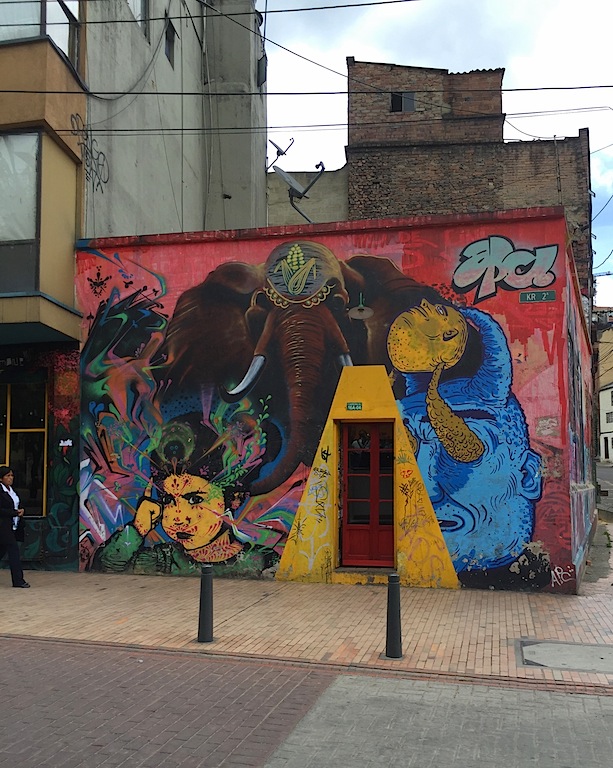 Artist StinkFish, paints high-contrast yellow faces inspired by photos of people he has taken on the streets or in public spaces.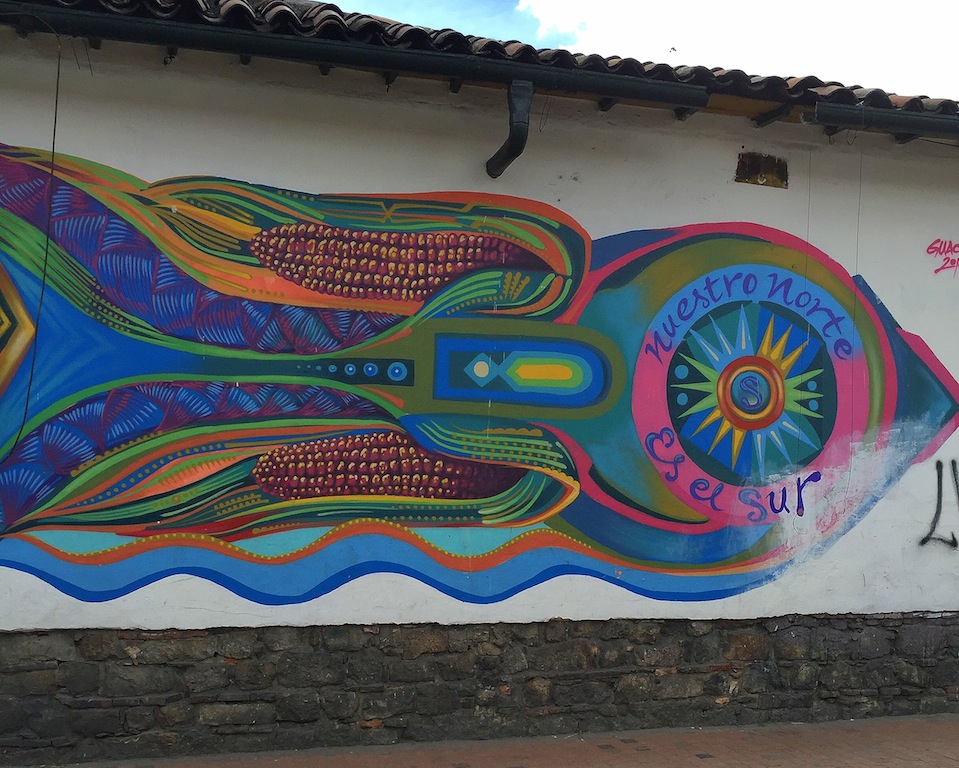 "Nuestro norte es el sur" — another mural by Gauche, which highlights the importance of gaining inspiration from Colombia's indigenous roots.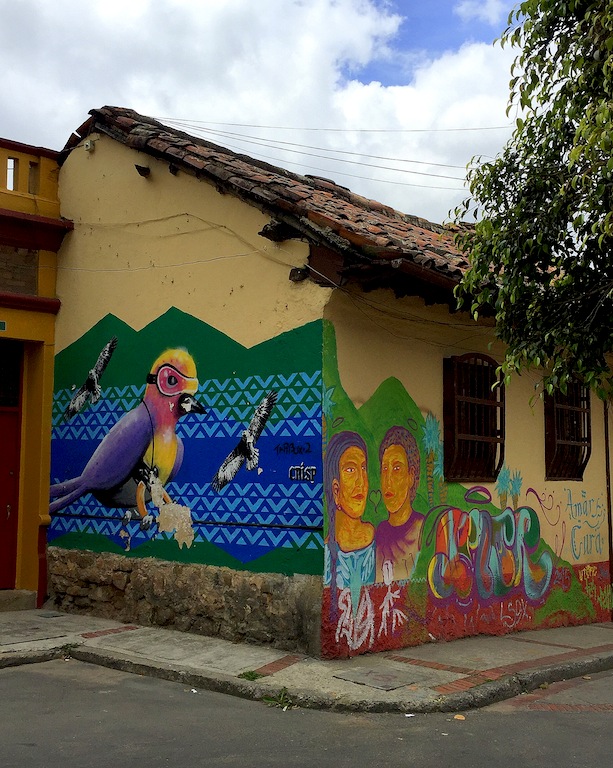 Street art can be found just about anywhere in Bogota — from homes and apartment complexes, to local businesses and even schools.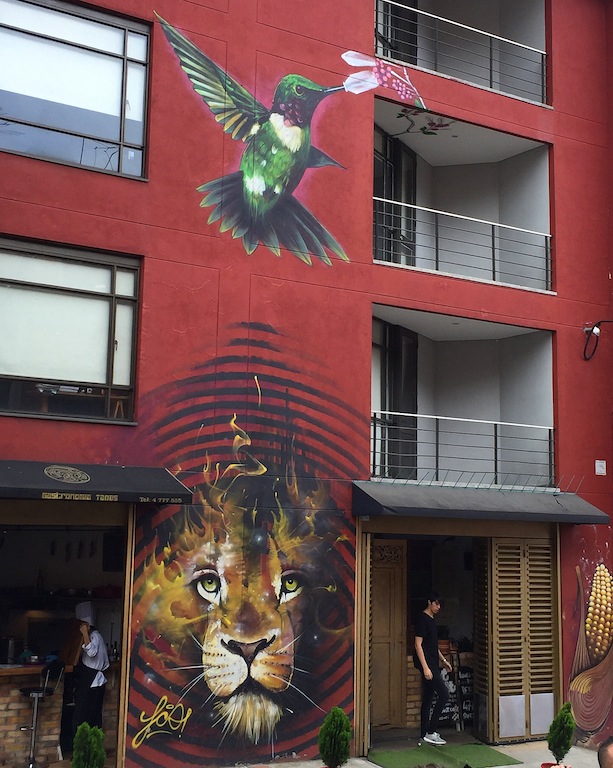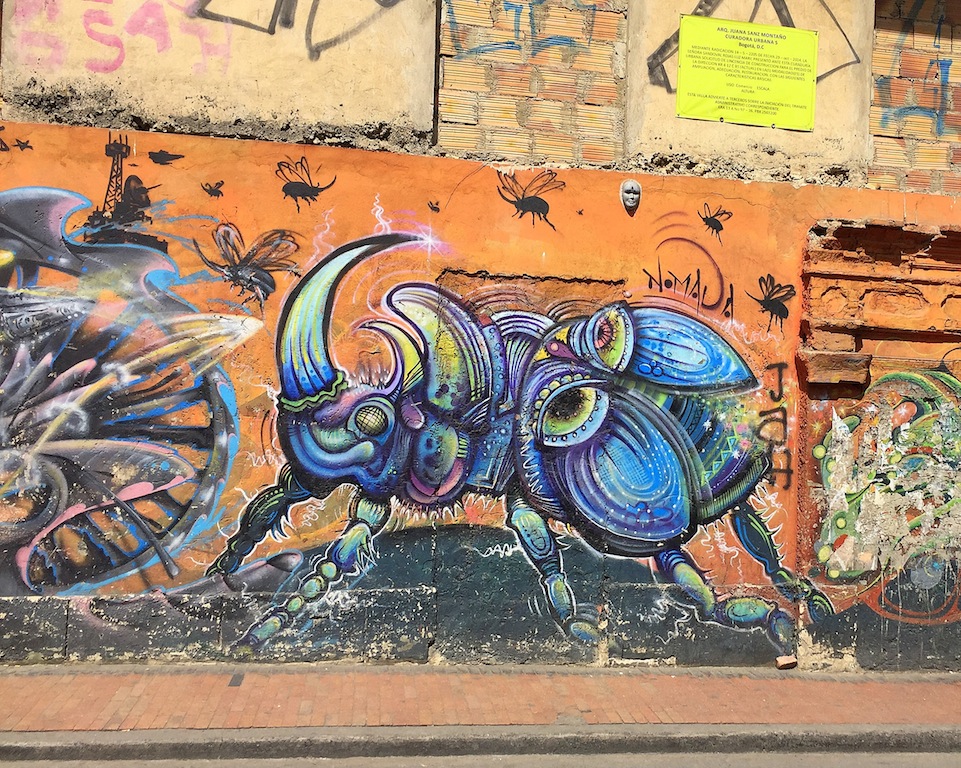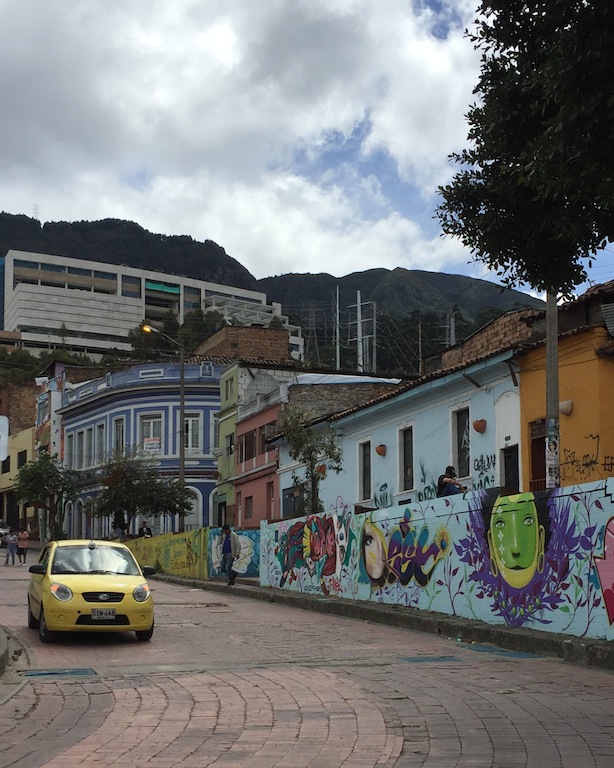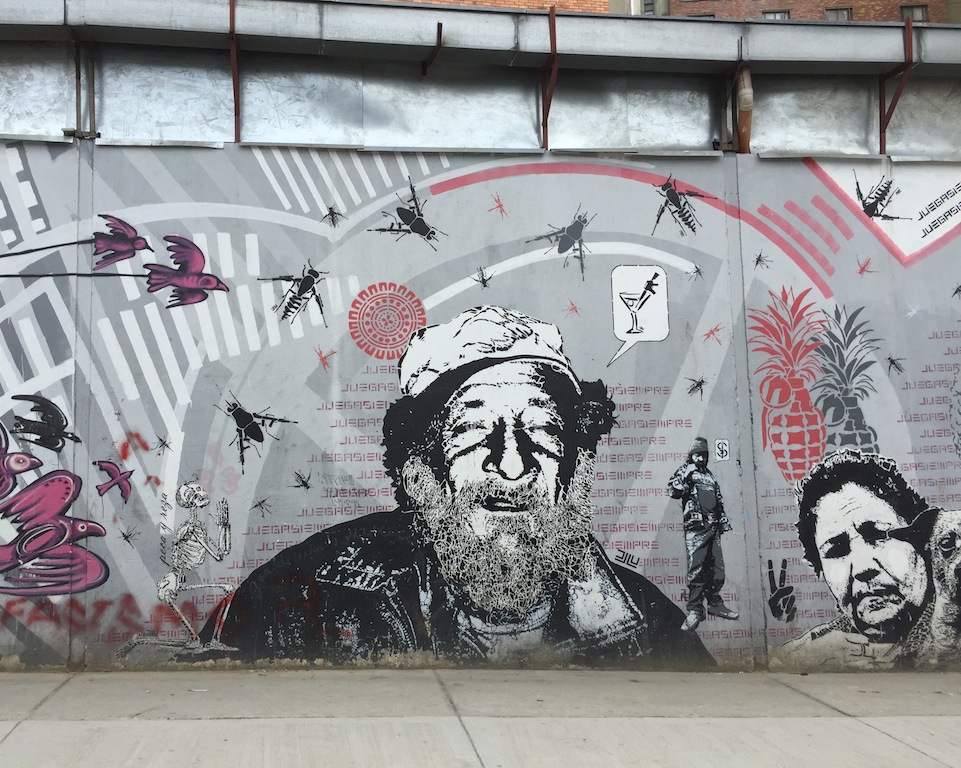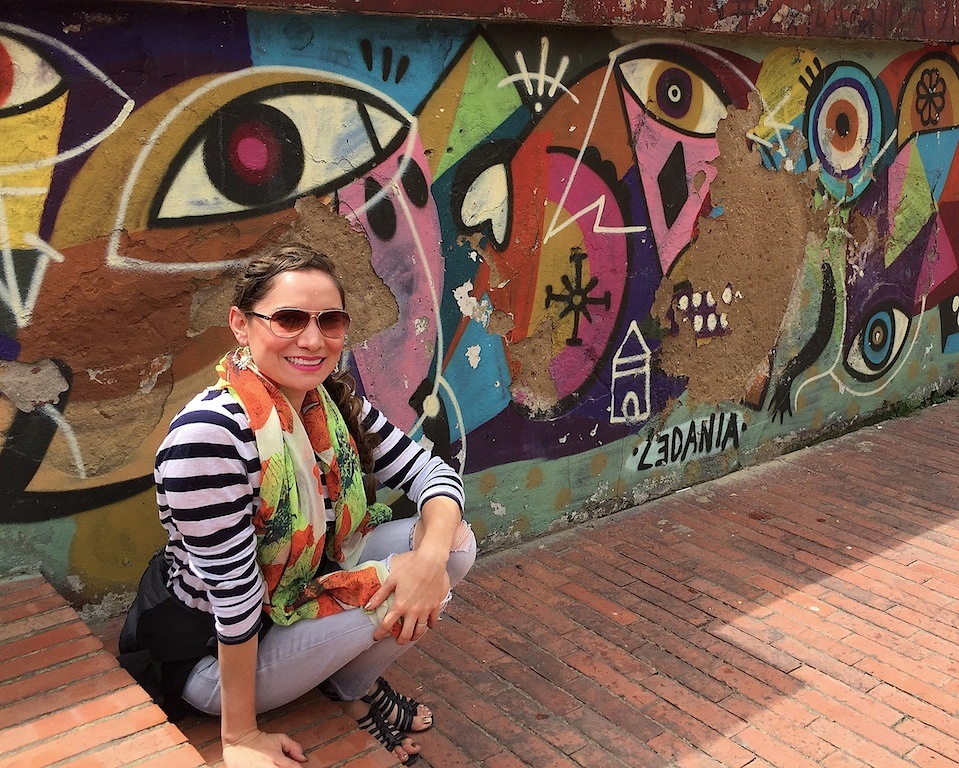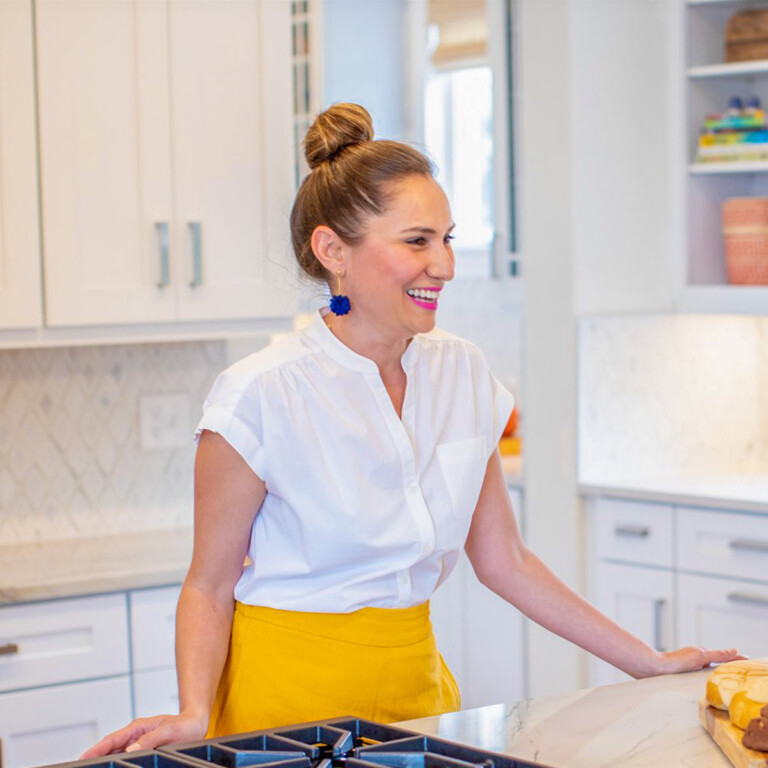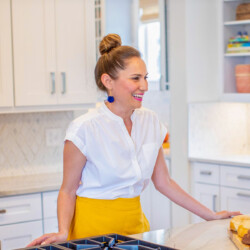 Lola Wiarco Dweck
Lola is a Mexican-American recipe developer, writer, and cooking instructor who loves sharing her culture with the world. Growing up in California and spending summers in Mexico, Lola celebrates her family's Mexican recipes and vibrant culture through Lola's Cocina.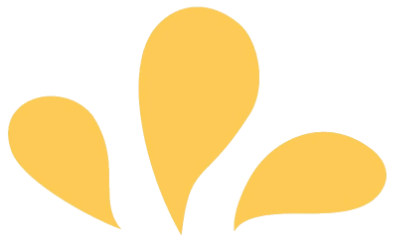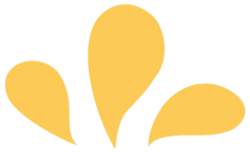 Sign up for ¡Hola de Lola!