Jesús Alvarado: From Field Worker to Farm Owner, the American Dream Realized
On June 6 – 8, I had the unique opportunity to join the California Strawberry Commission for an educational retreat that provided insights into the labor-intensive strawberry industry. Nine other bloggers and I participated in engaging and tasty activities as we toured the heart of California's agricultural industry and learned about the human hands that drive it.
We kicked off our first evening in Monterey with a group dinner at Montrio Bistro, where Chef Tony Baker created a special menu inspired by fresas. As we all got to know one other, we sipped on wine and commented on all of Chef Tony's creative dishes – my personal favorite was the house made strawberry creamsicle ice cream served with homemade crushed butter cookies.
The next morning my new blogger amigas and I headed out – cameras in tow – to the nearby city of Salinas, which is referred to as the salad bowl of the world because of its vibrant and large agriculture industry. Its marine climate is ideal for flower, strawberry, and vegetable growers. I've never seen so many beautiful rows of butter lettuce or strawberries in my life!
During this tour we met with a local grower, Jesús Alvarado, whose story was so inspiring I felt compelled to share it. Originally from Michoacán, Mexico, Jesús began picking strawberries at only eight years old. When the opportunity presented itself for him to become a partner with another well-known strawberry grower, he jumped at it. While apprehensive about the responsibility that he was about to take on, he dreamed of one day running his own farm and knew that this was a step toward that goal.
Jesús worked diligently to perfect his English, which he credits as one of his most powerful tools. Now he owns Fresalva Berry, LLC and manages over 80 acres of strawberry fields that employ up to 120 people during peek summer months. His largest customer is Driscoll's, which supplies berries to major retailers throughout the country as well as to Japan, Mexico, Hong Kong, Taiwan, Canada, and the United Kingdom. For Jesús and his family, strawberry farming provided and continues to provide a ladder to the American Dream.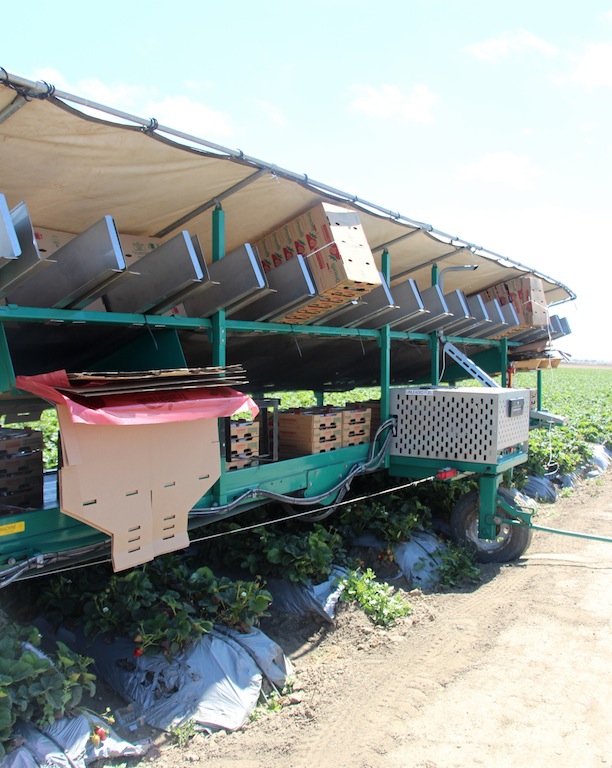 ABOUT THE BUSINESS: FRESALVA BERRY, LLC
What was the initial inspiration for you to start Fresalva Berry, LLC?
I have been involved in the strawberry industry all my life. I started harvesting strawberries on weekends at eight years old and I grew up loving them. So much so, that I pursued them all the way to the U.S. The name Fresalva is a combination of the word fresa, which means strawberry, and Alvarado, my last name.
How has learning English impacted your success as a business owner?
It has impacted me greatly. When I was in my early 20s one of my employers set me up with an English tutor and that was a turning point for me because it opened up many more doors of opportunity. I was able to communicate with more people – growers, landowners, and others involved in the business side of the industry. I have the best of both worlds now. When I'm conducting business, I speak in English. When I communicate with my employees, that's where my Spanish comes in handy because 99% of them are Spanish speakers.
What other factors do you believe contributed to your success?
I've always maintained good relationships with my employees. Some of them have been with me for over 20 years and I believe that it has to do with the way I treat them. I've worked in every aspect of the strawberry growing industry from harvesting to shipping and now managing my own fields. So I value my workers more because of this and I treat them the way I'd like to be treated as an employee.
What has changed from when you first started in this industry?
A lot has changed from planting techniques to growing. In one of my fields we use machines that haul the strawberries and also deliver new empty boxes to workers. This helps, but theentire process is very labor intensive and nothing can ever replace the human hand due to the delicate nature of strawberries.
Current labor laws have also affected us. We now have to pay our employees for non-productive time, and that is retroactive for three years. So they get paid one rate when they're working in the fields and another rate for their downtime.
The demand for organic strawberries is also growing, so we have transitioned to meet that need and are planting more organic berries now.
What message would you like to convey to a strawberry consumer about your work and the work of your employees?
This line of work is very labor-intensive. It's not easy – most field workers are outdoors for ten hours a day. But my employees and I put a lot of love and pride into what we do.
How can consumers support your efforts?
They can continue to buy strawberries! Driscoll's is my main client and the largest strawberry distributor in the country. They ship my strawberries to all of the major grocery stores and wholesalers like Costco and Sam's Club. Together, we work to provide customers with strawberries that are beautiful, sweet, and ship well.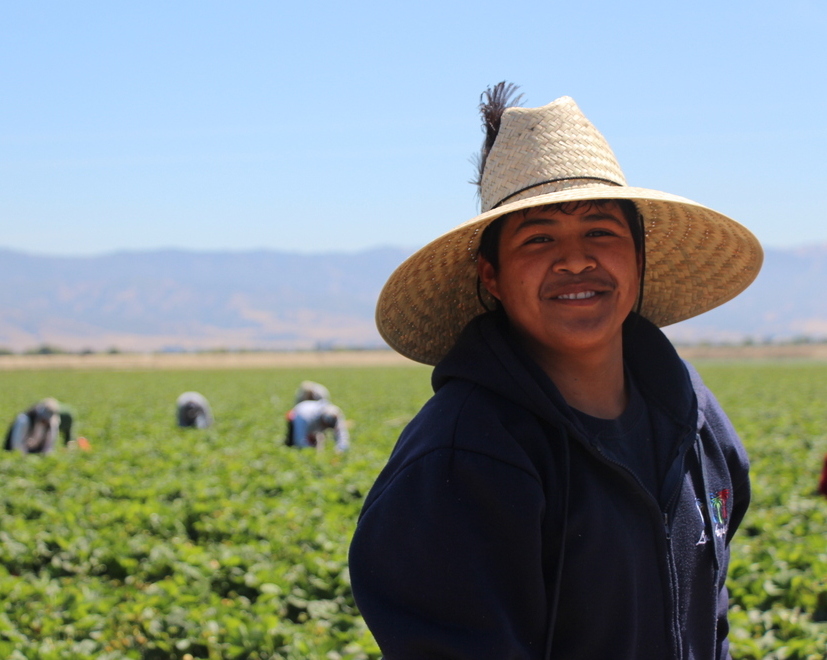 ABOUT JESÚS ALVARADO, THE MAN BEHIND FRESALVA
Walk us through a typical day in your shoes.
I'm usually in the fields by 6:00 a.m. when my employees start working. Throughout the day I manage workers, inspect for quality before our products are sent to distributors, and meet with managers and supervisors. My day ends when I've accomplished what I've set out to accomplish. Sometimes I'm home by 2:00 p.m., other days I don't get home until 9:00 p.m. It just depends. Every day is different and there's never a dull moment!
What challenges did you encounter when you started your business?
My biggest challenge was learning the business-side of this industry. When I first started to run my own farm, I knew how to manage people and what went into harvesting strawberries. But it took me a long time to learn the invoicing, accounting, and financial side of the business.
Besides working for yourself, what do you enjoy about being your own boss?
It's great to be able to decide what time I want to go in to work and what time I can leave. I hope that everyone has this flexibility someday – the flexibility to take their children to school and pick them up, to attend their extracurricular activities, to take vacations. I wouldn't change this for anything in the world. There are a lot of sacrifices you make when you run your own business, but it's worth it. This is what has allowed me to do the things that I enjoy the most. There's also a great sense of satisfaction knowing that I'm able to create employment opportunities for others.
Who motivated you along this journey and how?
One day, a well-known strawberry grower named Ed Orgega asked me to partner with him. At the time I didn't think I had anything to contribute to the partnership. I didn't have any money – I didn't even have a car or a house, so I wouldn't have qualified for a business loan. He saw my potential and knew that I had industry knowledge, so in 1998 we became business partners. My parents, and my wife and our four children have also been great sources of inspiration for me.
What is a challenge you're currently facing in managing your business?
The current labor shortage is by far my biggest challenge. I recently had to pay $250K to hire 40 people as part of a guest worker program with Mexico to help harvest my fields. As I mentioned before, this is very hard work and Americans don't want these jobs. In all of my years in this industry, I have yet to see an American working in the fields. There needs to be a program that allows for workers to come easily during peek growing season, otherwise millions of dollars in crops will be lost and will never make it to grocery stores.
Please share three goals you would like to accomplish in 2016.
I'd like to be able to harvest all of my fruit this year. I also plan to nurture the relationships with my employees so that they feel respected and want to continue working with me. I'm also hoping to get over this labor shortage so that I can continue my work without the fear of losing crops.
FUN FACTS ABOUT JESÚS
What's one of your favorite Mexican dishes?
Red chicken enchiladas.
What's one of your favorite recipes with strawberries?
My wife makes the best strawberry shake with fresh strawberries from the field.
How do you stay connected to your Mexican roots now that you live in the United States?
When I came to the U.S. I made a promise to myself to never forget about my roots. My family and I celebrate all of the Mexican holidays, we cook and eat our favorite dishes from Mexico, and we maintain many other customs. It was also important for me to teach my children Spanish and now as adults all four of them are bilingual. I also travel to Mexico about six times a year – sometimes I go to visit family and friends and other times it's to go check on my strawberry fields in Michoacán.
What is one of your proudest accomplishments since moving to the U.S.?
Being able to create my own businesses while supporting my family and creating job opportunities for people.
When you're not running Fresalva, what do you like to do for fun?
I really enjoy playing racquetball because it's an excellent workout and helps me release stress. When time permits, I also like riding my cruiser (motorcycle) through the mountains – the ride from Monterey to Santa Cruz is beautiful on a nice day.
Save
Save
Save
Save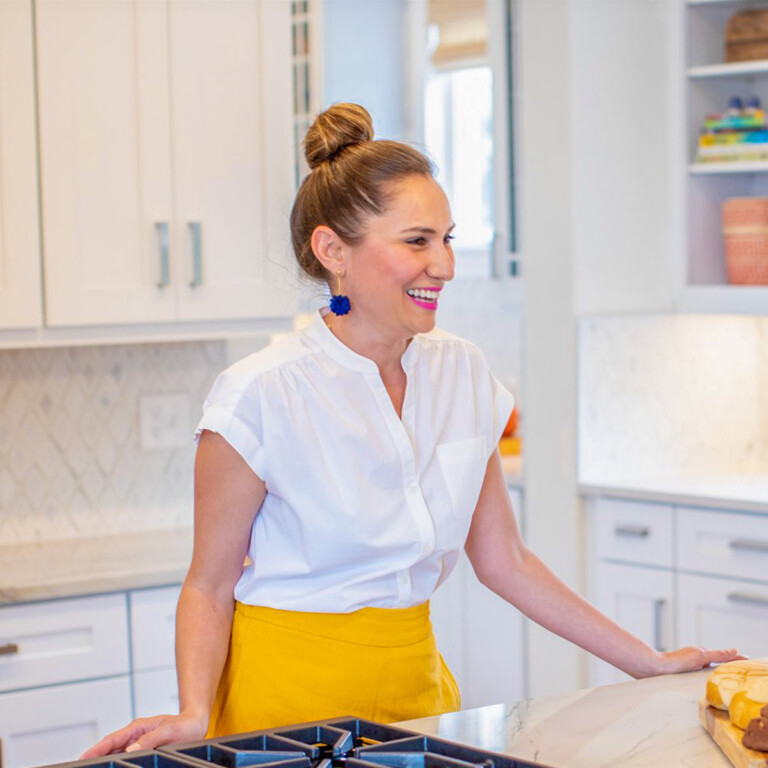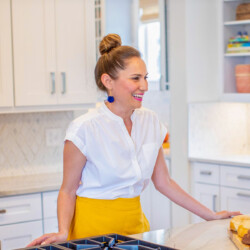 Lola Wiarco Dweck
Lola is a Mexican-American recipe developer, writer, and cooking instructor who loves sharing her culture with the world. Growing up in California and spending summers in Mexico, Lola celebrates her family's Mexican recipes and vibrant culture through Lola's Cocina.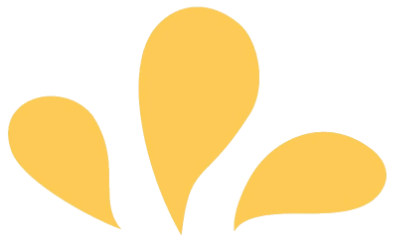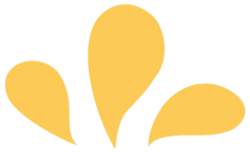 Sign up for ¡Hola de Lola!